Summer came and went in the blink of an eye, and it's hard to believe that Labor Day weekend is around the corner. Though in year's past, we've mourned the end of sunshine season, but this year? I can't help but feel excited about all things autumn. The fabulous clothes, deliciously crunchy leaves, the spooky season, roaring fireplaces, and apple cider donuts—it's that time! In preparation for all things fall, we tapped some of our favorite interior designers to share their projections for the biggest fall décor trends of 2021.
This past year has seen a huge shift in interior design trends. After many seasons of white-on-white and Cali-beachy boho styles reigning supreme, people are looking to inject bold colors and patterns into their homes. Trendy looks are being replaced by natural stones and woods with tons of texture that will last a lifetime.
Of all the ways that interiors are changing, all of our designers agreed on one thing: it's time to invest in high-quality, long-lasting pieces. Julie Van Daele of Well Received is especially excited to see people turning away from big companies that consistently knock off heritage designers and opt for local or emerging designs that are unique or one-off. Many of these trends have emerged from our prolonged time indoors, raising our appreciation for items that are well made, durable, beautiful, and above all, sustainable. It's time to not only surround ourselves with pieces that bring us joy but add to the overall quality of our lives, and have minimal impact on the planet.
So what other design trends are out this fall?
Liz Curtis, entertaining expert and founder of rentable tablescape company, Table + Teaspoon, explains that farmhouse styles, minimalism, and white rooms are on their way out. As we've been hearing from designers all year long, airy rooms no longer suit our stay-at-home nature. Given the continued uncertainty around public gatherings, it's likely we'll be entertaining more at home this season making way for aspirational comfort in our own spaces.
Whereas Maggie Griffin, founder of Maggie Griffin Design, tells us she's "done" with dried cotton arrangements. It's time to add richer hues and textures into floral accessories, regardless of whether they're dried or fresh.
Keep reading for the 13 biggest fall décor trends of 2021…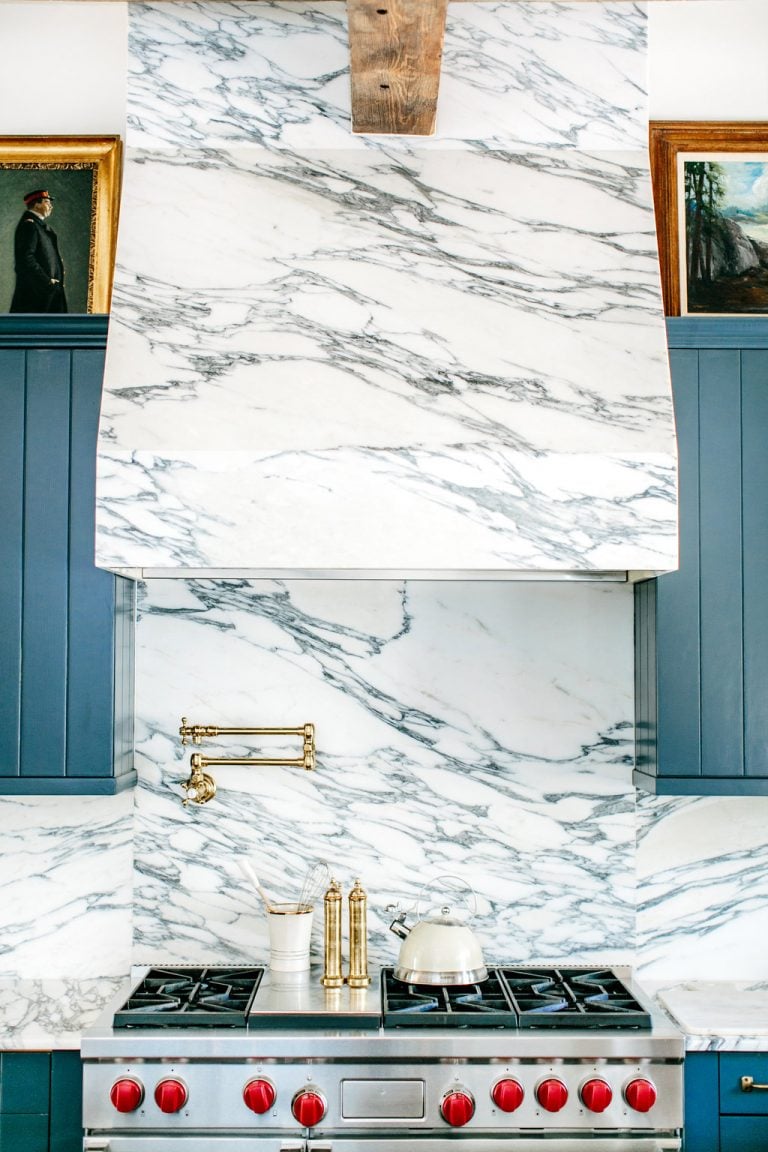 Marble
Curtis notes that rich, veiny marble is elevating our homes this fall season. Side tables, coffee tables, and objet d'art in Calacatta marble elevate the space as a result of its obviously precious quality and distinctively bold nature.
Rich green hues
Griffin has noticed a serious uptick in the desire to be surrounded by lush shades of green like sage, olive, and, evergreen. They're being mixed with decadent pops of jewel tones like coral, aubergine, or mustard.
3 of 6

Textured upholstery
You've probably spotted fluffy white sofas all over Instagram. Griffin points out that textured upholstery like boucle, houndstooth, and even jute are everywhere right now.
Organic forms
Van Daele is obsessed with the emergence of super organic and unique furniture forms. She first saw this new style direction from Kar Studio, based in China, and just recently saw it from Daniel Arsham. It's extremely fresh and interesting.
Velvet
Velvet is making a major comeback this fall and Curtis is here for it. Everything from drapes to table linens are showing up in earth tone-hued velvet. The luxe textile is the perfect way to add texture to your aesthetic.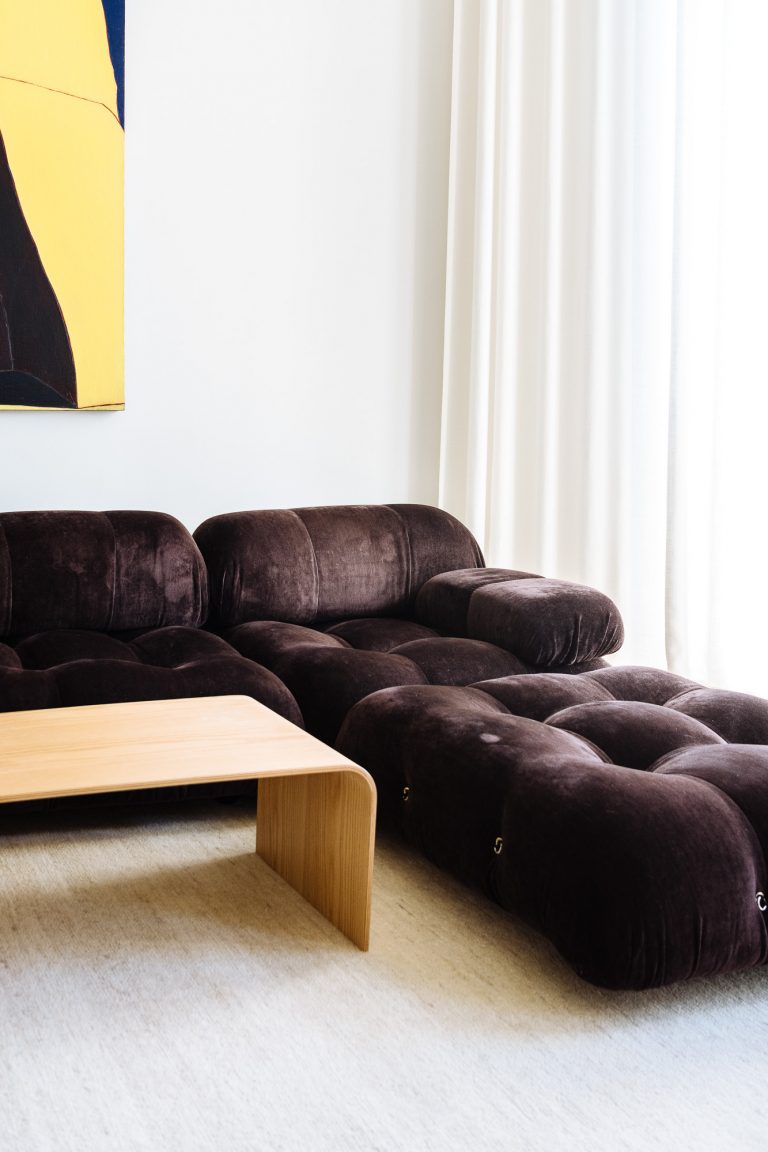 Channeling and fluted furniture pieces
According to Van Daele, these will continue to be some of the most popular fall décor trends. The channeling aesthetic works with so many different styles from modern to traditional. She reports seeing channeling in everything from plaster on the walls to sofas, ottomans, and side tables. Think the Mario Bellini Camaleonda Sofa by B&B Italia, Lulu & Georgia's Gavin Square Ottoman, or the Lufton End Table by Shoppe Amber Interiors.
Muted Jewel Tones
Curtis is thrilled that deep plums, dark emeralds, rich mushrooms, saturated sapphires, clay reds, and muted mustards are going to be the pinnacle of chic this fall. In sharp contrast to the pale poolside palettes of the summer, autumnal vibes usher in a more powerful array of jewel tones.
Layered rugs
Layering rugs can be a chic way to add dimension to an otherwise simple, more neutral aesthetic.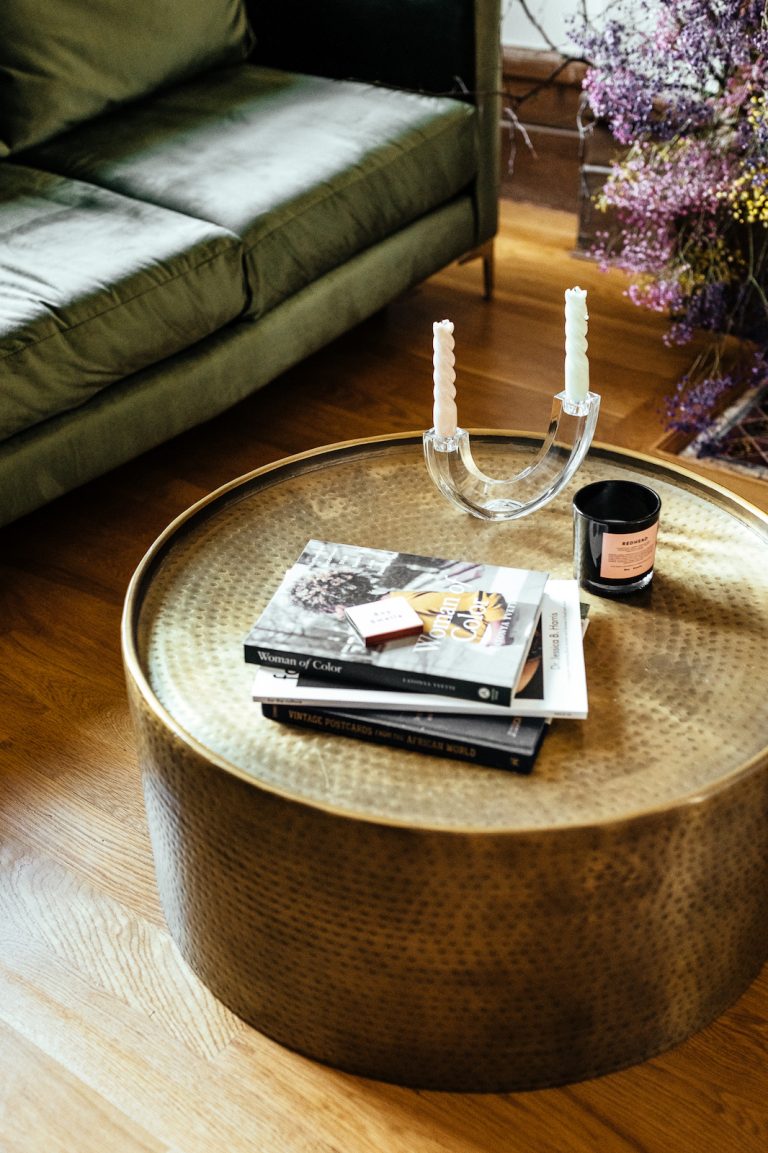 Candles
It may seem obvious, but there's a reason Curtis thinks candles will be the most popular décor trend this fall. With the uncertainty we've faced the last year, everyone is coveting cozy. Twisted candles and extra-long tapers housed in glass hurricanes or lanterns will provide the flickering intimacy that helps us feel safe and grounded in our homes. Floral Society has some gorgeous hand-molded options in rich shades.
Chintz
Griffin is loving the re-emergence of fun chintzes. Chintz is a woodblock printed, painted, stained, or glazed textile. Usually, the cloths are printed with floral designs and other sweet patterns.
Plaster
Check out paints like Venetian Plaster by Meoded Paint and Roman Clay Paint by Portola Paint that look like plaster. Van Daele has mentioned it before but it bears repeating since it's not going anywhere! KAMP Studios creates channeled plaster masterpieces like the ones Van Daele referenced above.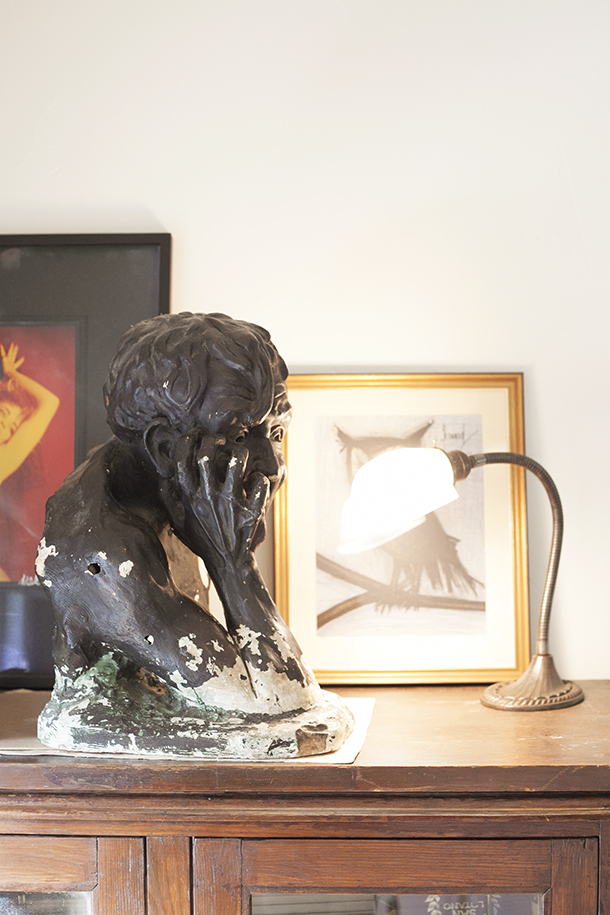 Patinas
Curtis has noticed that patina for both leather and bronze is surging in popularity this season. The green and brown film makes brown leather and bronze hues feel more rich and luxurious as we move into autumn.
A new twist on mid-century modern design
As we move into fall, Curtis notes we will start to embrace a glamorous spin on mid-century modern. Traditionally, the mid-century modern genre is on the minimalist side. This fall, we're changing things up by taking on a "more is more" mentality and sprinkling glamour over the clean 1950's lines. This rings particularly true for lighting. An easy way to update your design is by replacing your overhead fixtures with mid-century modern chandeliers. For a splash of glam, swap out the traditional bulbs for Edison lights or smoke-hued bulbs.