A colorful throw pillow on a neutral couch, a bookcase filled with much-loved books, a smattering of crystals in a vintage bowl… there are so many ways to add personality to a living room. But few things do more to shift the overall aesthetic of a room like the addition of houseplants. They add serenity, color, and texture to the overall ambiance. So if you're looking to raise the vibe of your living room, look no further than these 11 living room plant ideas.
We tapped Ansel & Ivy co-founders, Anum Tariq and Hiraa Khan, for their advice on the best plants for living room life. Tariq and Kahn first got serious about plants when mid-living room design, they realized they had no idea what kinds of plants would do well in their space or how to properly care for them. The traditional nursery model also wasn't set up to provide this type of easy, user-friendly guidance or care instructions. Now, they ship ready-to-style house plant styles straight to your door from air-purifying to pet-friendly and low maintenance.
Before we share the best living room plant ideas, Tariq and Kahn want to remind plant hunters of the importance of light and being realistic about how much your space gets before buying. As tempting as it could be to go for what you may think is the most aesthetically pleasing plant if it doesn't get the amount of light it requires then it won't last long. Figure out the amount of light your space gets and then shop accordingly! Now, read on to peruse some of our favorite living room plant ideas before your next home update.

The ZZ is a fabulous option for rooms with low light, and it just so happens to be a personal favorite of Tariq's. Its beautiful, distinct shape and glossy leaves make it incredibly visually appealing. This ideal beginner plant is almost impossible to kill, low maintenance, and, frankly, downright cool. *Not safe for pets.

Isn't there something oh-so-dark, broody, and romantic about a rubber tree? Also known as a Ficus, this chill plant thrives in indirect light close to windows and purifies the air while looking positively regal. *Not safe for pets.

Looking for a living room plant that will climb the walls? Then look no further than this cheekily named beauty. It's a trailing plant that can be trained to climb or put on a high shelf so the vines dramatically cascade down. The bright, heart-shaped leaves couldn't be more cheery, and it grows quickly, so get ready for some serious ivy action. *Not safe for pets.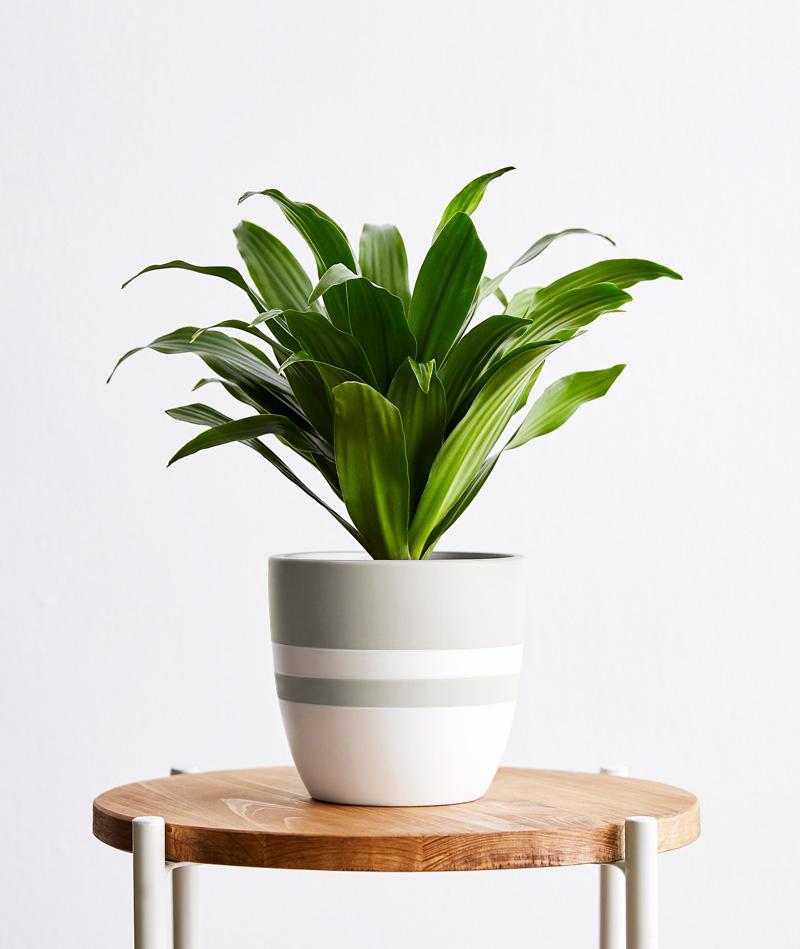 Whether you're working within the confines of a small space (like a tiny urban apartment) or are simply looking to fill a space in a bookshelf, then check out a sweet little Dracena. She so cute and shiny, you'll think this easy-going plant is fake! *Not safe for pets.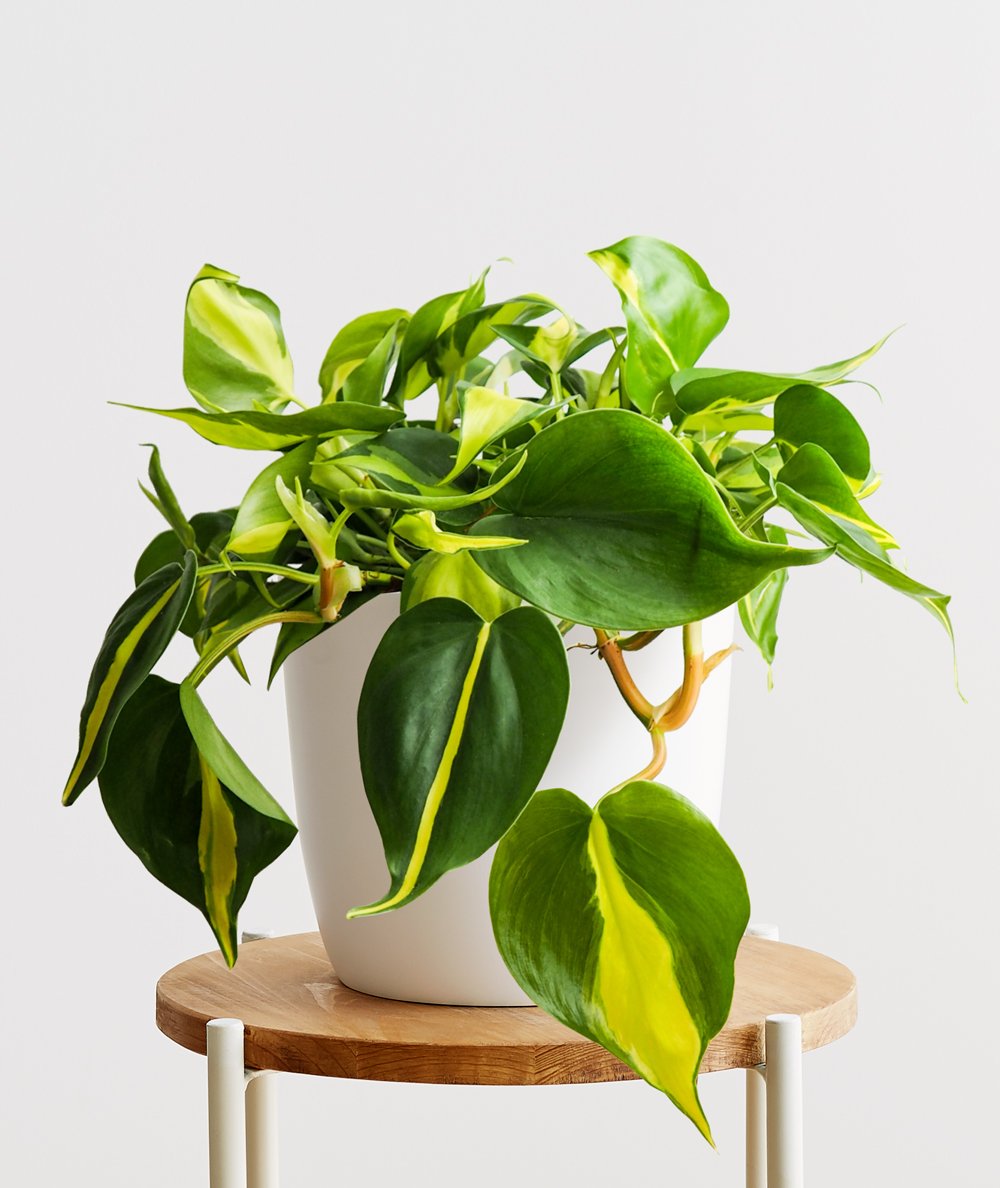 Like the pothos, this philodendron is also a quick-growing trailing plant. The lemon-limey leaves will brighten up your living room with a burst of color. They're also incredibly low maintenance, so you don't have to worry about user error. *Not safe for pets.

Despite its massive popularity in recent years, the fiddle leaf fig is not for the faint of heart. But with the proper care and attention, it will grow to be incredibly tall and luxurious, with large, vibrant foliage. It's the plant equivalent of a statement piece. *Not safe for pets.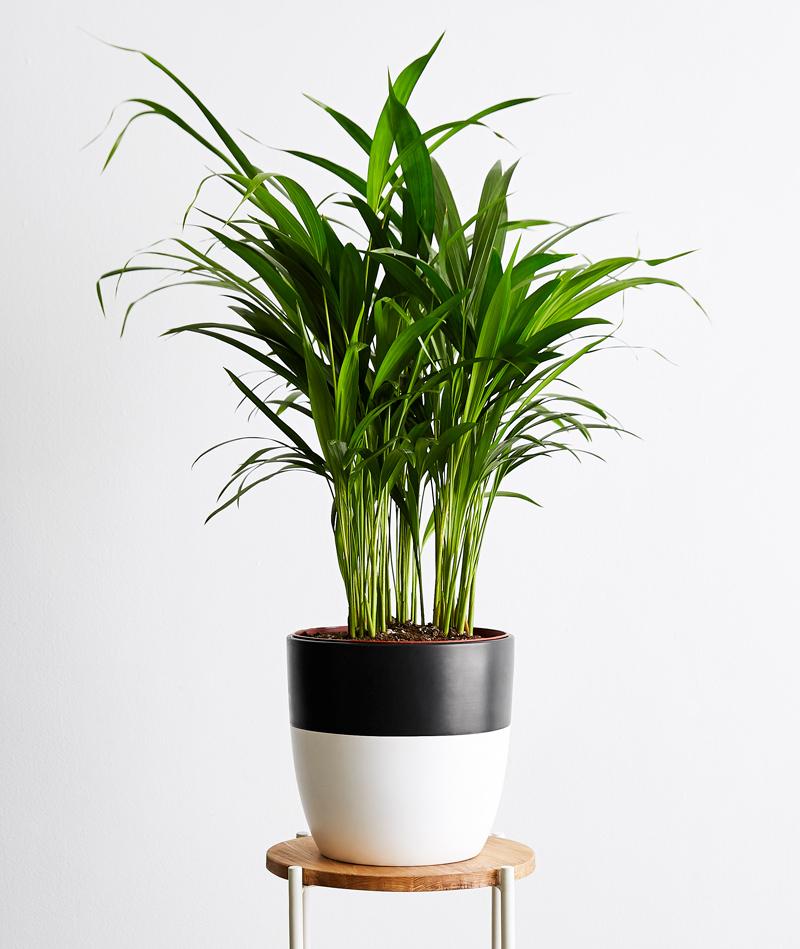 The perfect floor plant, a palm will give your home a breezy tropical beach vibe without having to set foot outside your living room. It's also non-toxic, so it's safe for households with pets and children. *Safe for pets.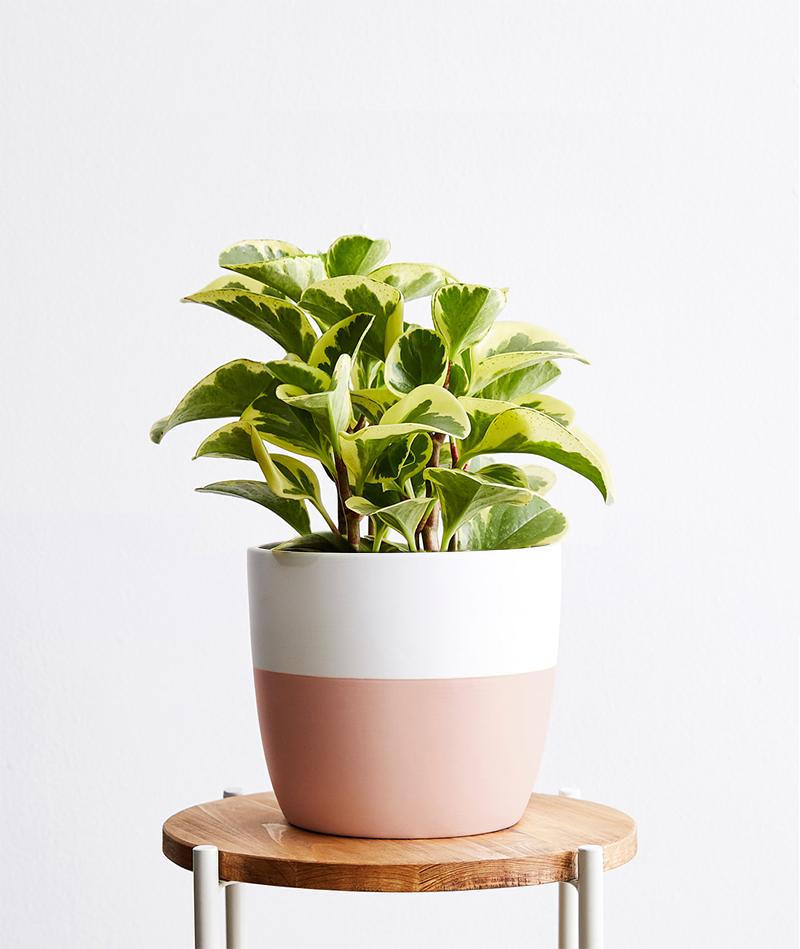 Tariq recommends picking up a green-gold peperomia as a colorful coffee table accent. The variegation in the leaves makes it extra special and glossy. It's also pet and child friendly, making this air-purifying choice a welcome addition to any living room space. *Safe for pets.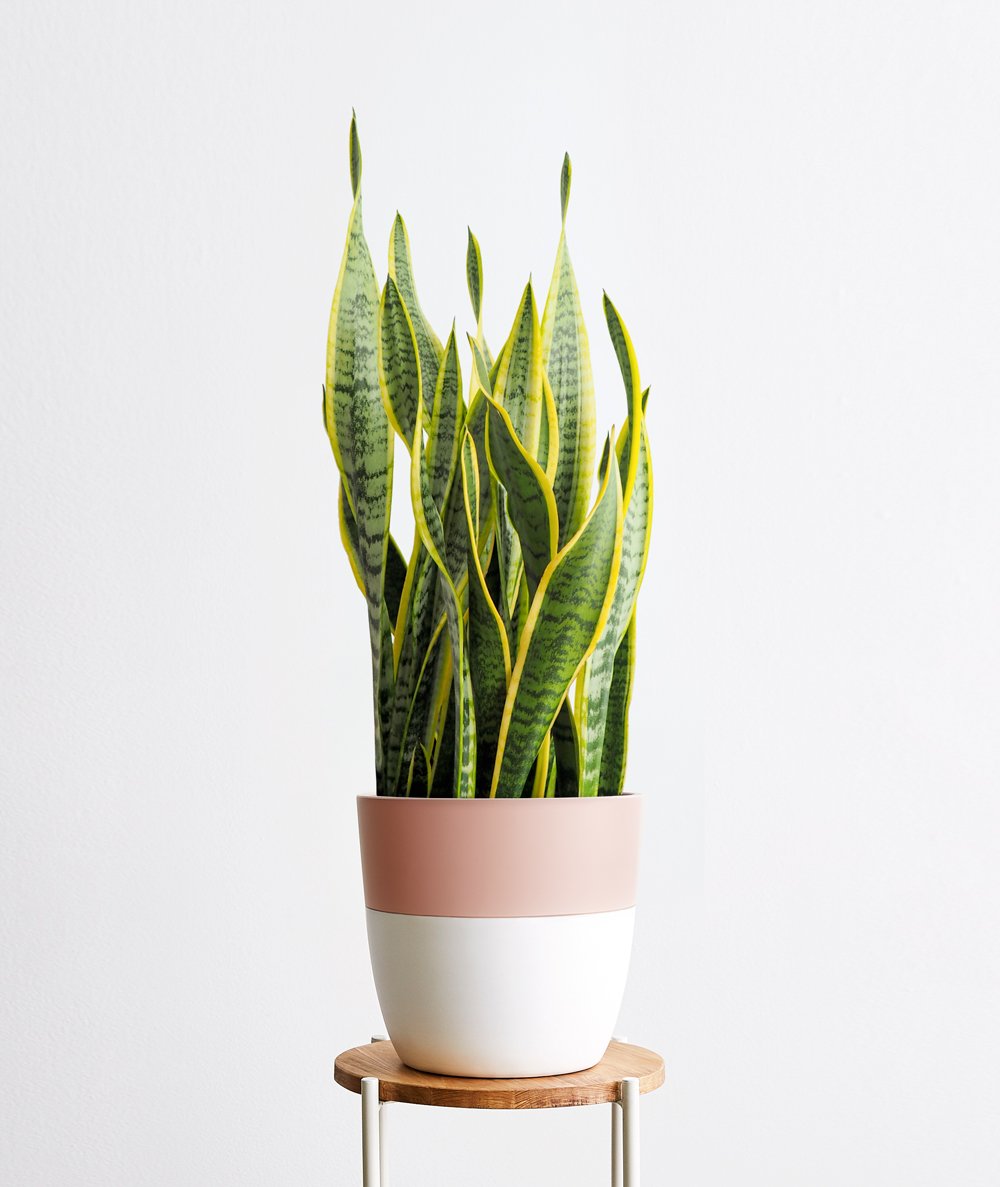 Trying to jazz up a corner? Go for something tall and narrow like a large golden snake plant. Pop it on a small plant stand without worrying about taking up too much valuable real estate. *Not safe for pets.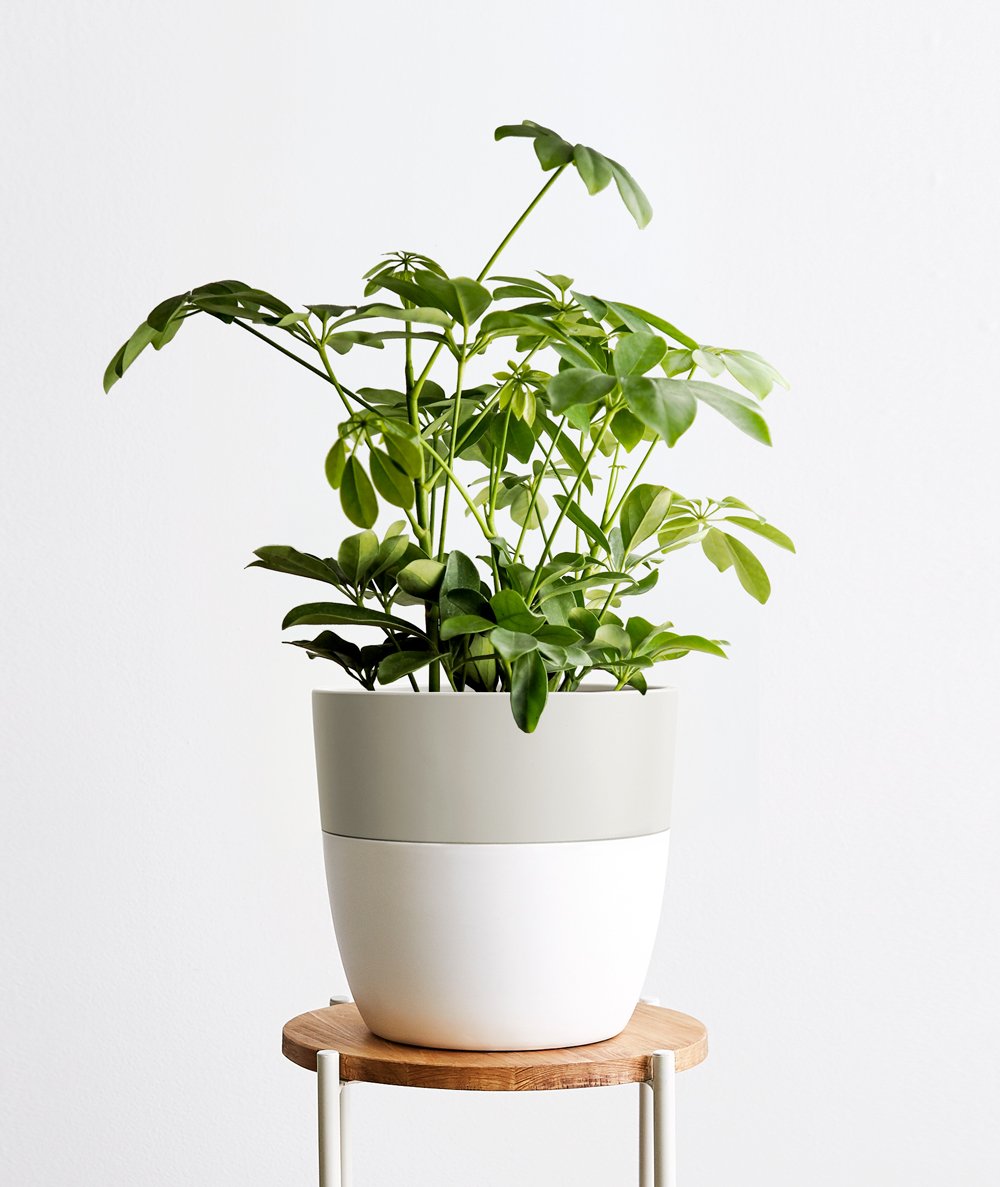 This sweetie is one of Khan's favorite living room plants and with good reason. It loves sunlight but doesn't require too much watering. It's just as cute as can be. *Not safe for pets.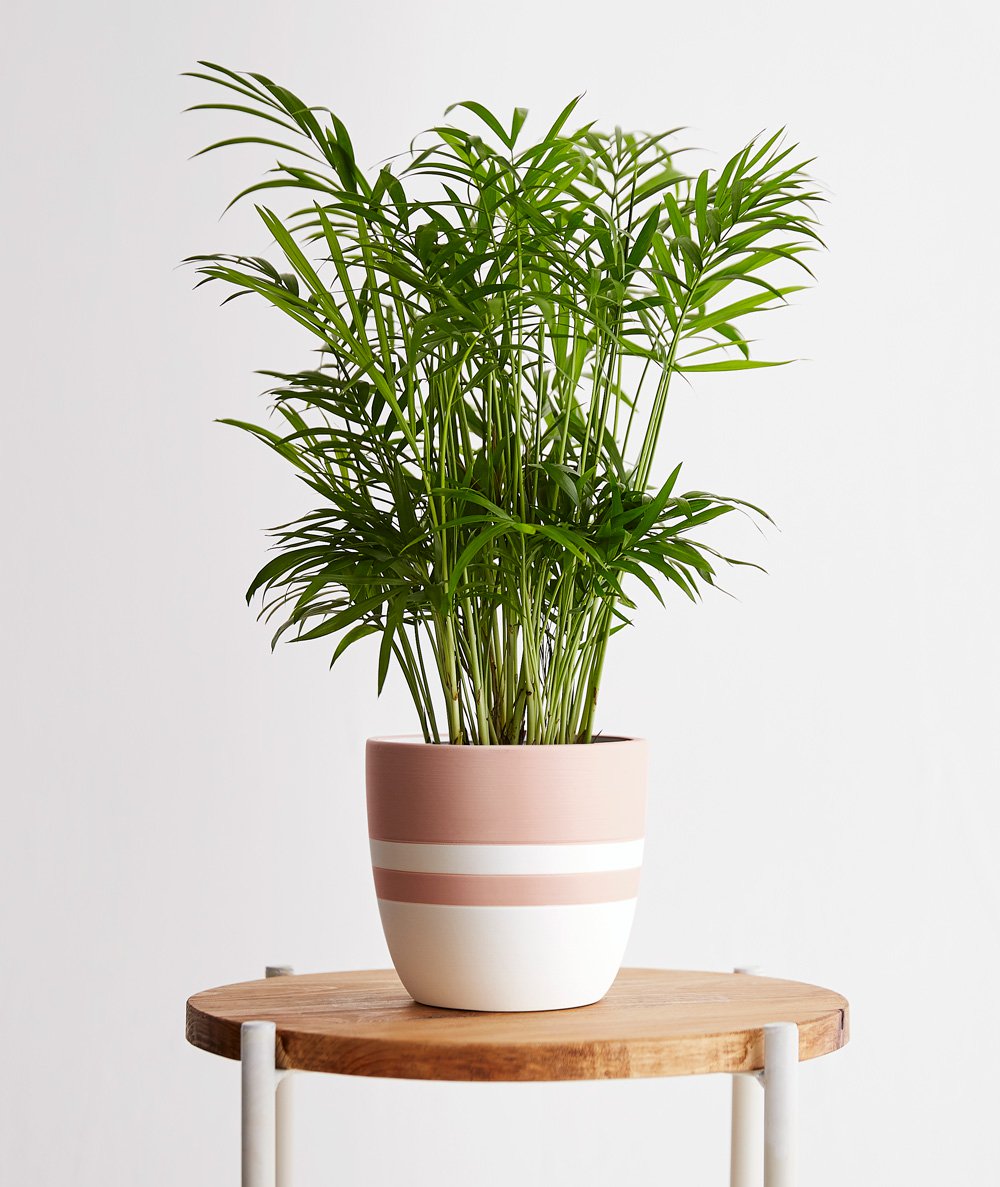 Pretend you're on vacation as you lounge next to a parlor palm's soft, feathery leaves. It loves light, so make sure to place it near a window. They're so lovely and delicate, it's no wonder they've been a popular living room plant since Victorian times. *Safe for pets.
Loved this post? Pin this graphic to come back to it later.