You know the feeling—you're reading a gorgeous, glossy home feature, filled with details on high-end designer furnishings, precious antiques scored from global travels, and original artwork discovered in some chic, under-the-radar gallery when you spot it: a piece from Target that blends right in. It's a comforting feeling knowing that even the most design-forward homes embrace the high/low mix. And Target home décor ideas this good need to be shared. 
Honestly, we turn to Target time and time again for so many facets of life, but it's in the brand's home décor section (filled with designer collaborations) that is a bona fide true treasure trove for simple and economical pieces that give any space a new (and surprisingly luxe) lease on life. Seriously, don't sleep on Target's home section.
To rest our case, we've rounded up Target home décor ideas to help you upgrade every room in your house—all for less than $100 per room. Because securing that sentimental antique is a rare type of thrill, but so is finding an affordable piece that totally suits your aesthetic—you're welcome!
The Kitchen
If you're going to upgrade just one room, the kitchen makes an excellent case for itself. It's the heart of every dwelling and the space where guests are most likely to gather (and notice your hard home upgrade work).
Threshold™ designed with Studio McGee Indoor/Outdoor Rug With Fringe Linen
Rugs in the kitchen put in more work than most. The flat-pile construction on this handmade option makes it both durable and easy to clean.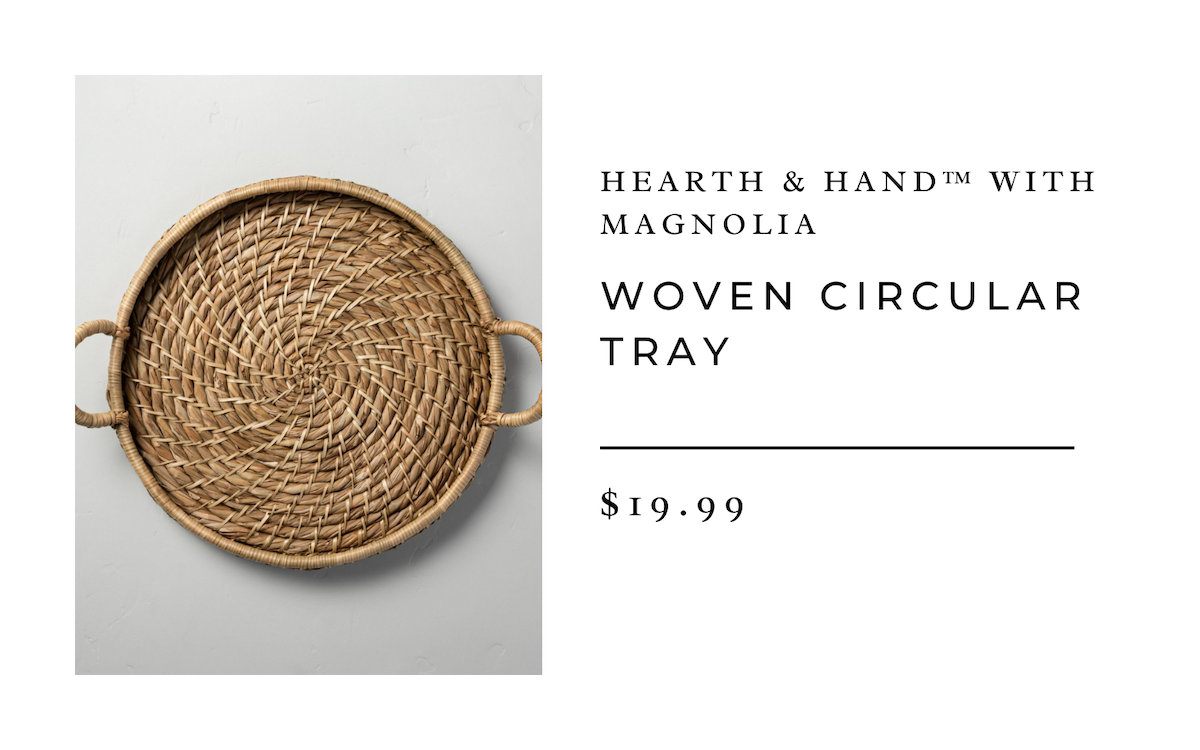 Hearth & Hand™ with Magnolia Woven Circular Tray
A natural touch that adds functionality for gatherings and versatility for your everyday.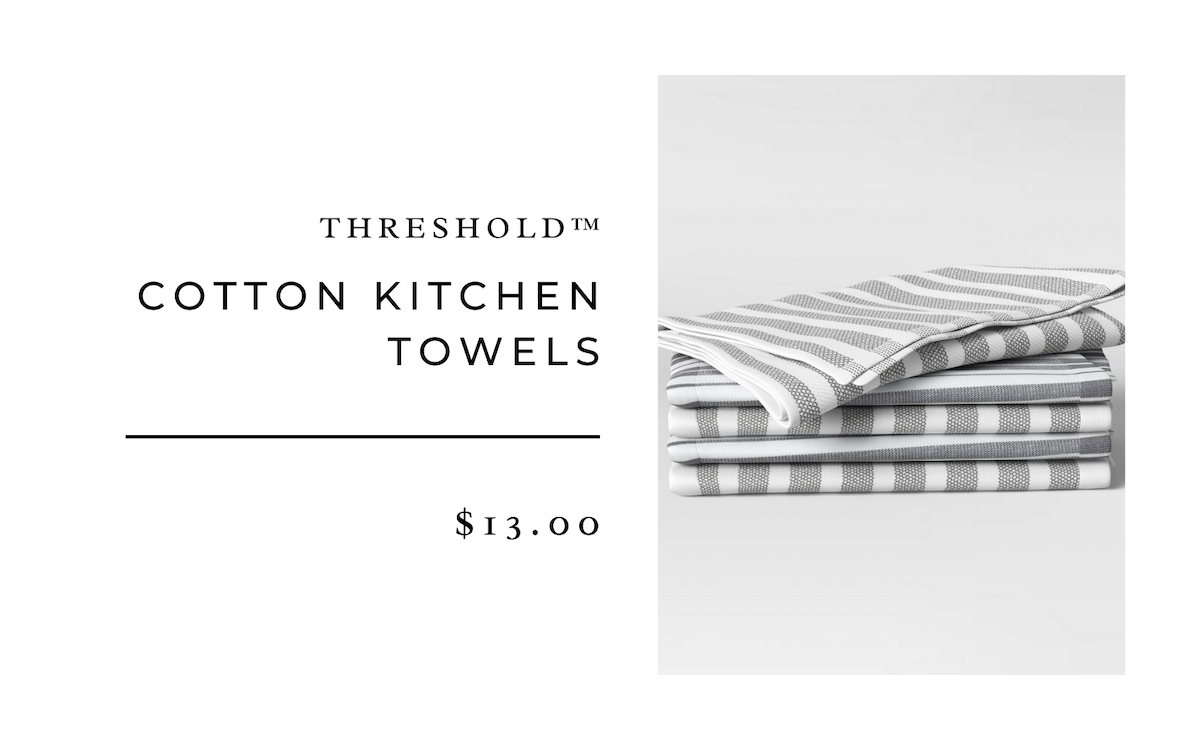 Threshold™ Cotton Kitchen Towels
If a new throw pillow can reinvent a couch, a stylish pair of luxe cotton towels can breathe new life into any kitchen.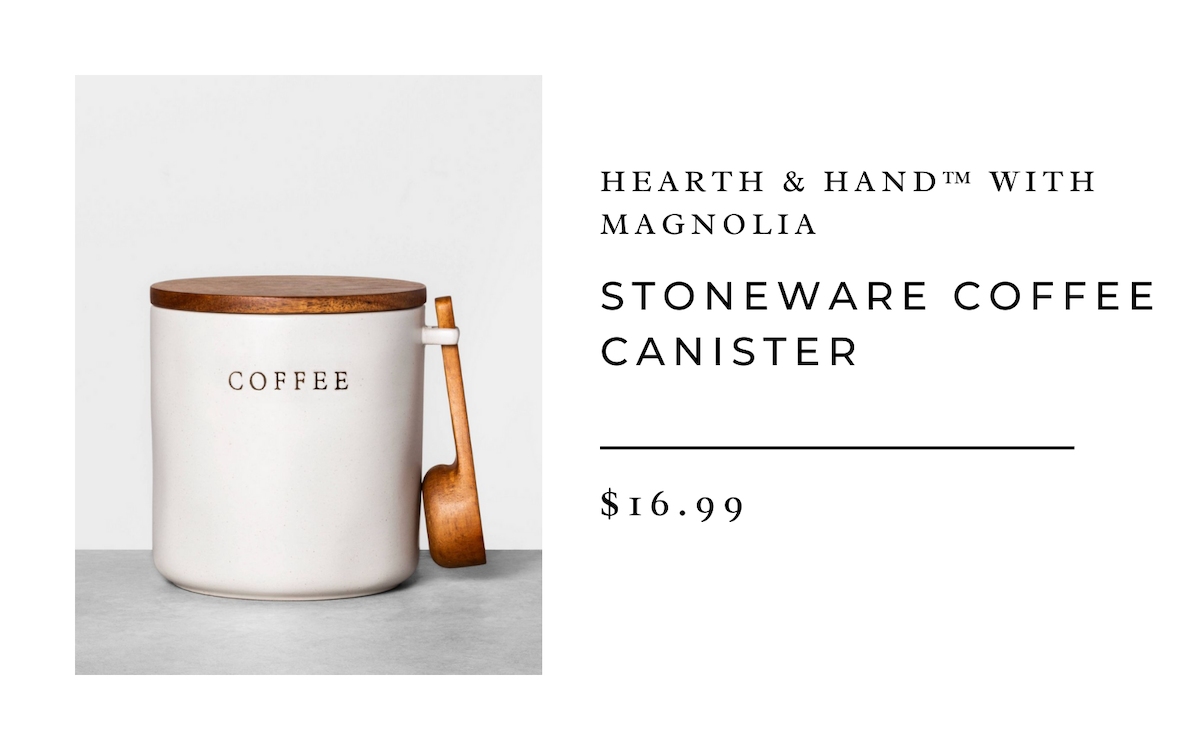 Hearth & Hand™ with Magnolia Stoneware Coffee Canister
As one of the most important beverages stored in your kitchen, coffee should always have the opportunity to announce itself.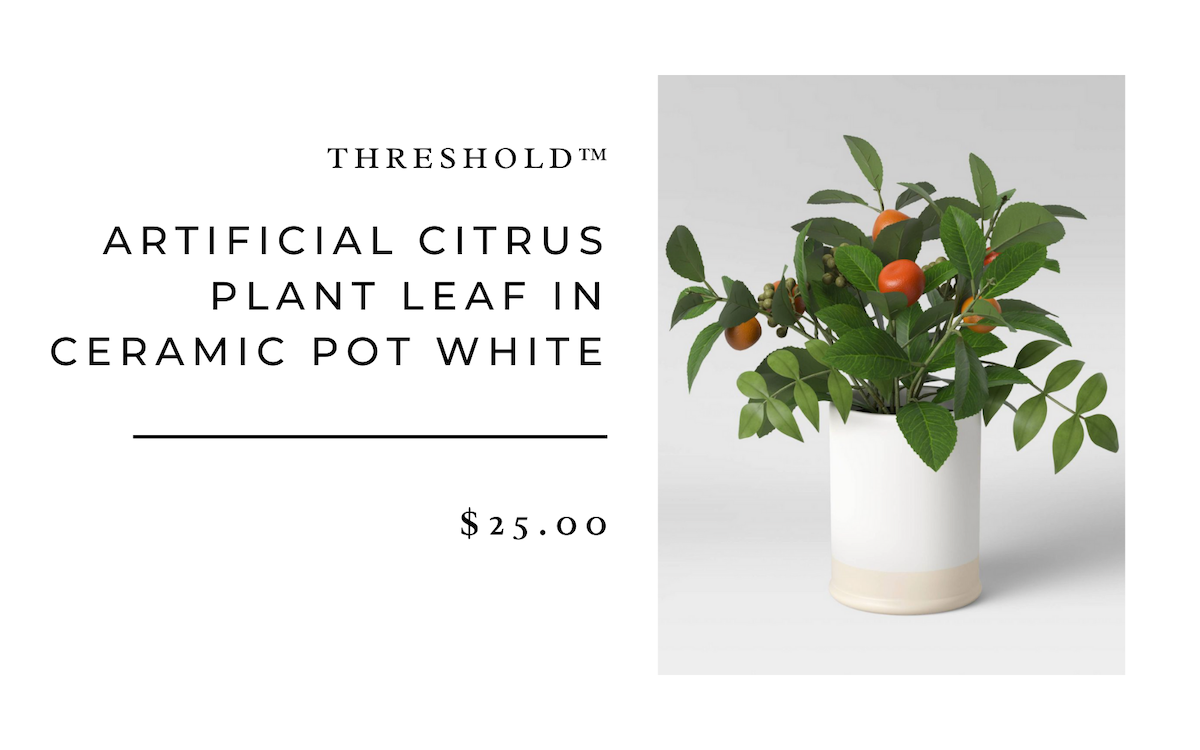 Threshold™ Artificial Citrus Plant Leaf in Ceramic Pot White
Citrus is the plant equivalent of a warm hug. Add in a convincing faux element for the truest embrace.
Total Cost: $94.98
The Living Room
To put it plainly, the living room is where life happens. Here, Netflix marathons commence, friends curl up, and relaxing Sundays are always well spent. It's also an excellent room to rethink on occasion. Swapping a throw pillow, rearranging coffee table accessories, or adding a pretty bouquet can make all the difference.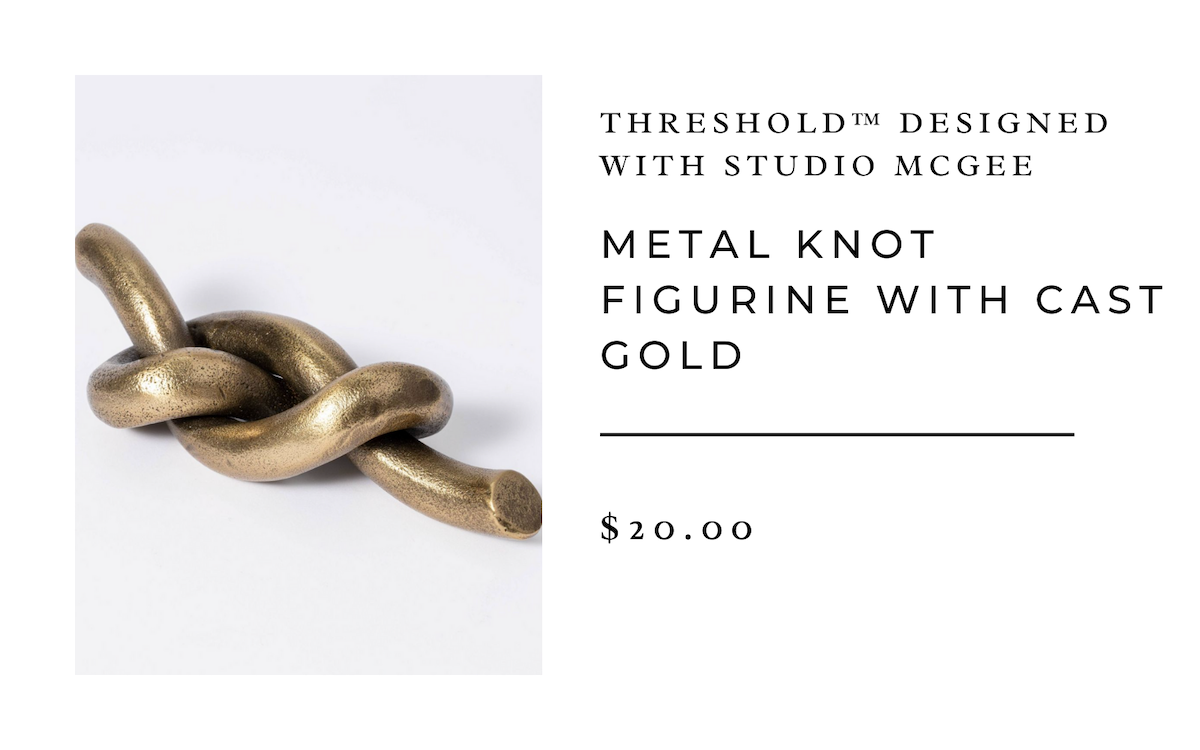 Threshold™ designed with Studio McGee Metal Knot Figurine with Cast Gold
Design tip: use this pretty little object as a paperweight to display a notable page of your favorite coffee table book.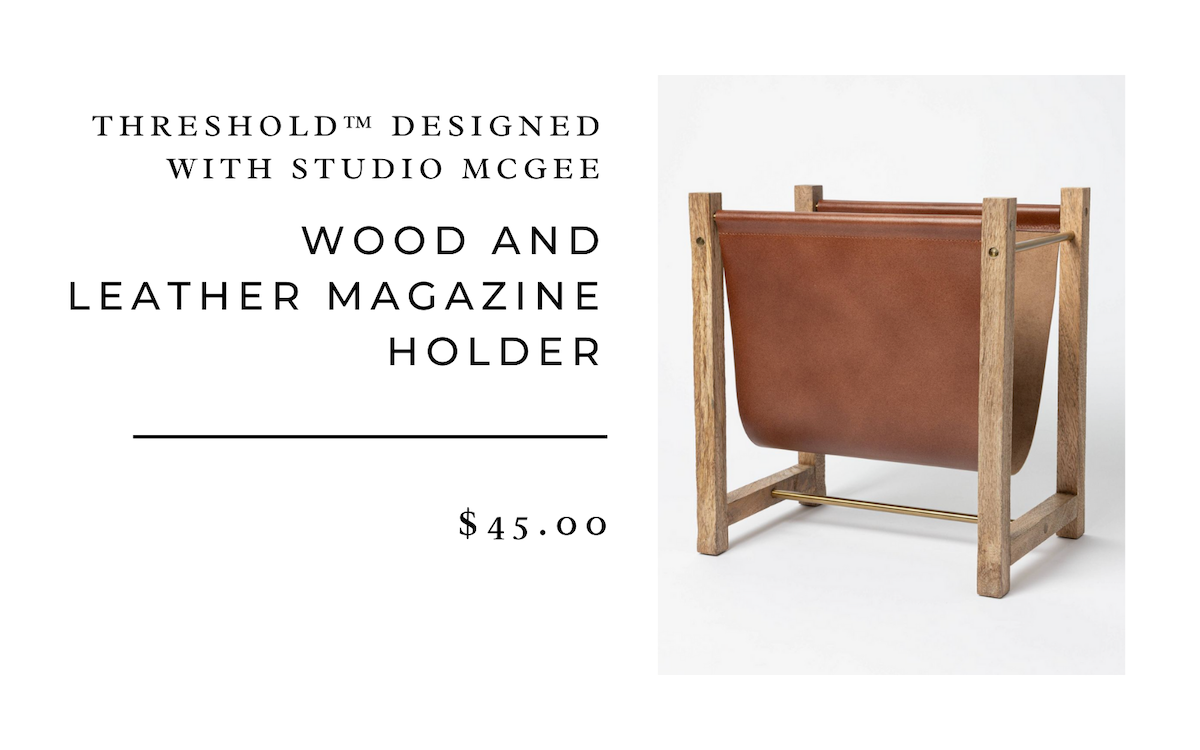 Threshold™ designed with Studio McGee Wood and Leather Magazine Holder
Keep your go-to reading materials stylishly on hand—or the occasional stray object tucked away—with this handsome magazine holder.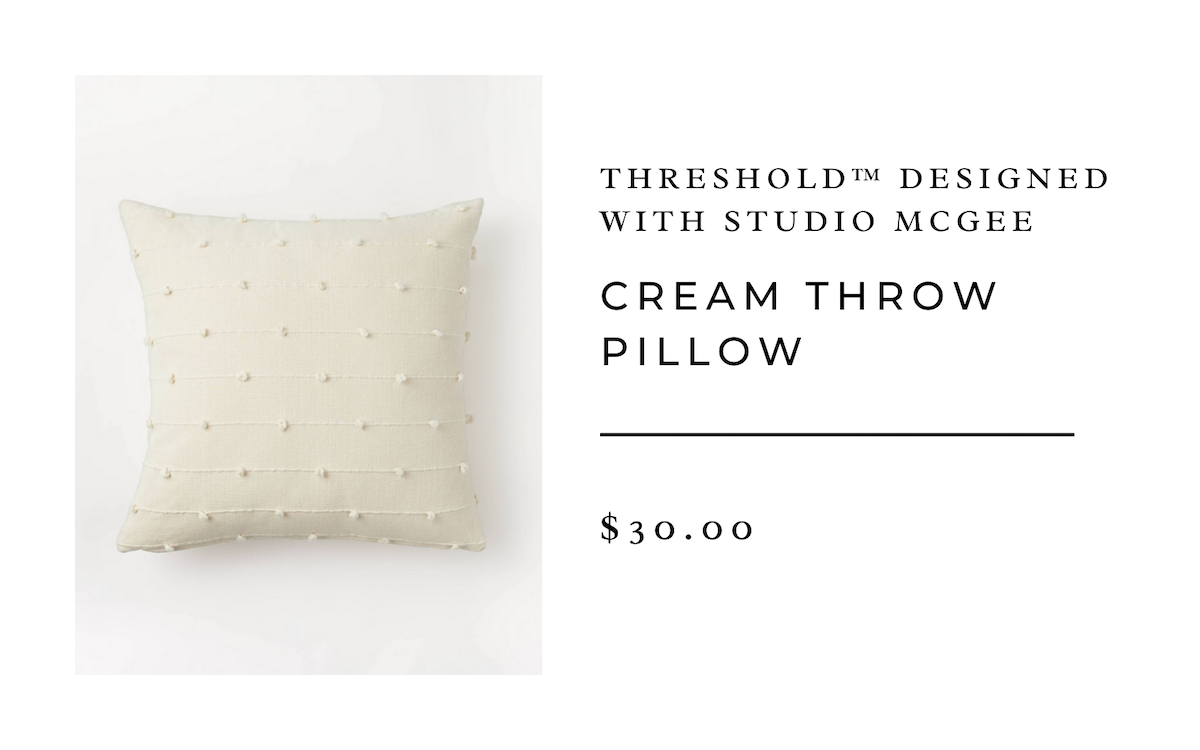 Threshold™ designed with Studio McGee Cream Throw Pillow
Made with 100% cotton, this throw pillow is as luxurious as it is versatile.
Total Cost: $95
The Dining Room
This room is all about community—for pulling up a chair and slowing down with a good meal and great company. Your dining décor should stay as lively as the conversation.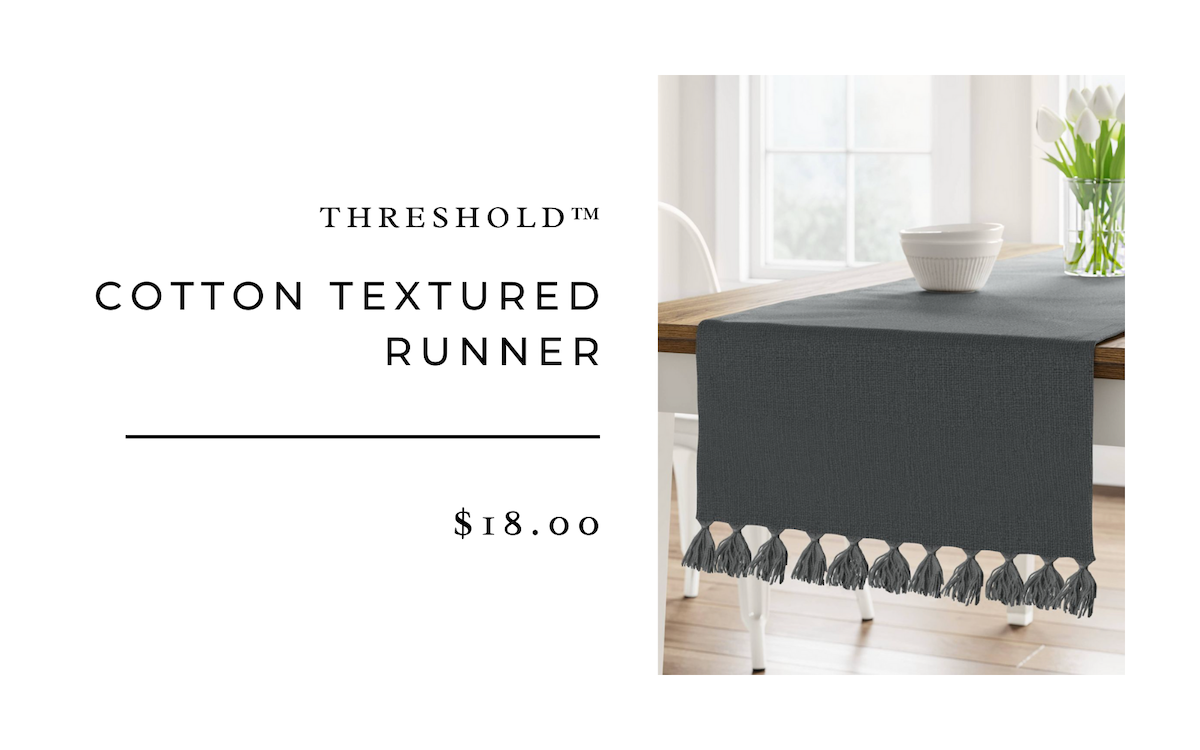 Threshold™ Cotton Textured Runner
A runner pulls the whole table together. So a 100% cotton and machine-washable runner that could compliment any number of place settings… who could resist?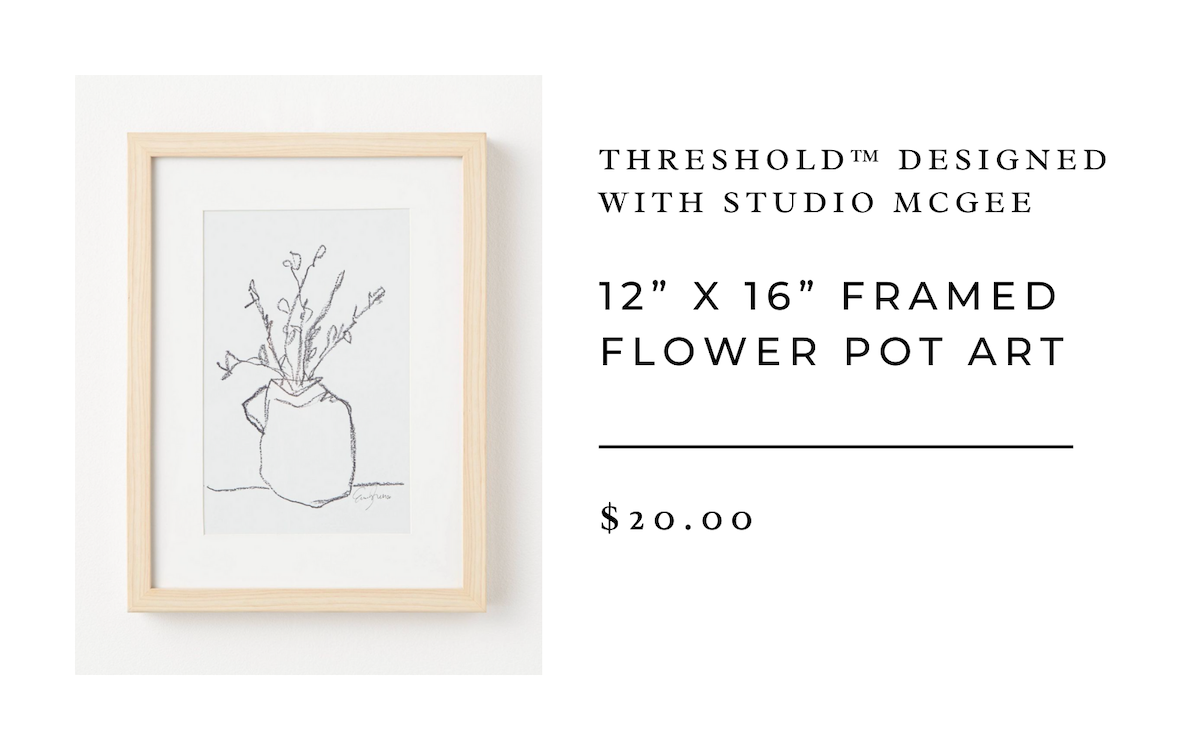 Threshold™ designed with Studio McGee  12" x 16" Framed Flower Pot Art
A pre-framed piece that works as a thoughtfully layered accent or as a simple statement all its own.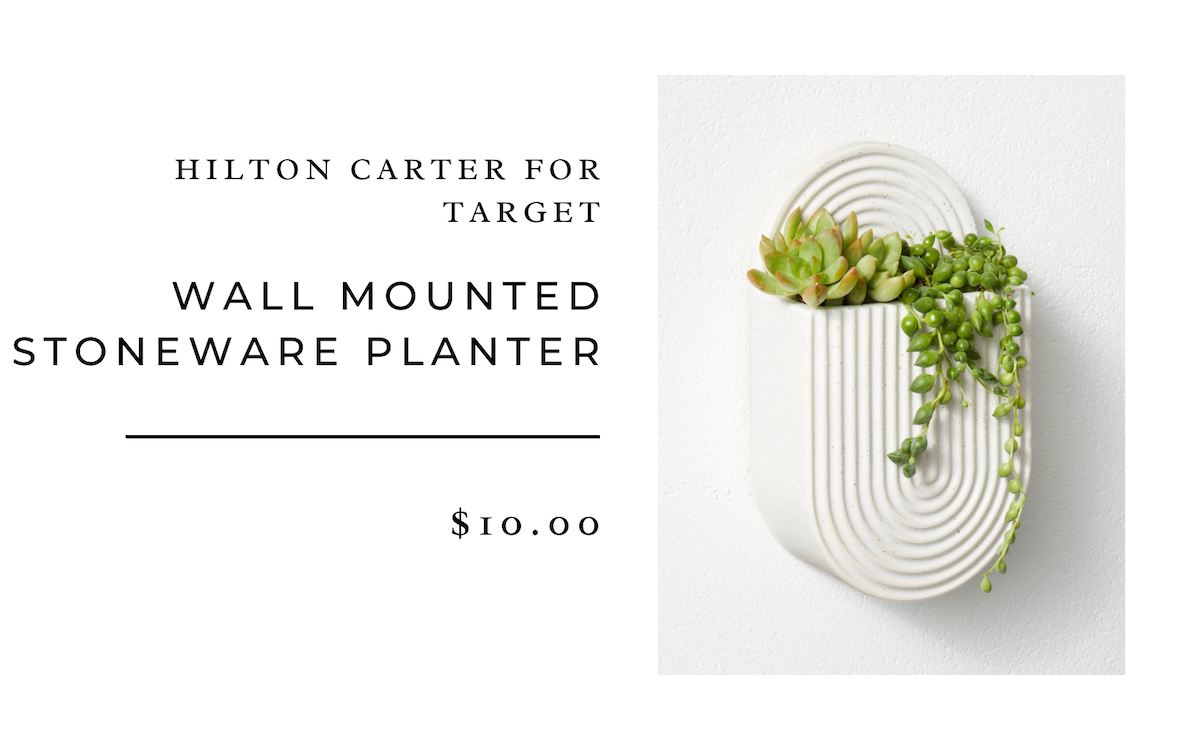 Hilton Carter for Target Wall Mounted Stoneware Planter
One of Target's newest collabs combines high style with your houseplant obsession.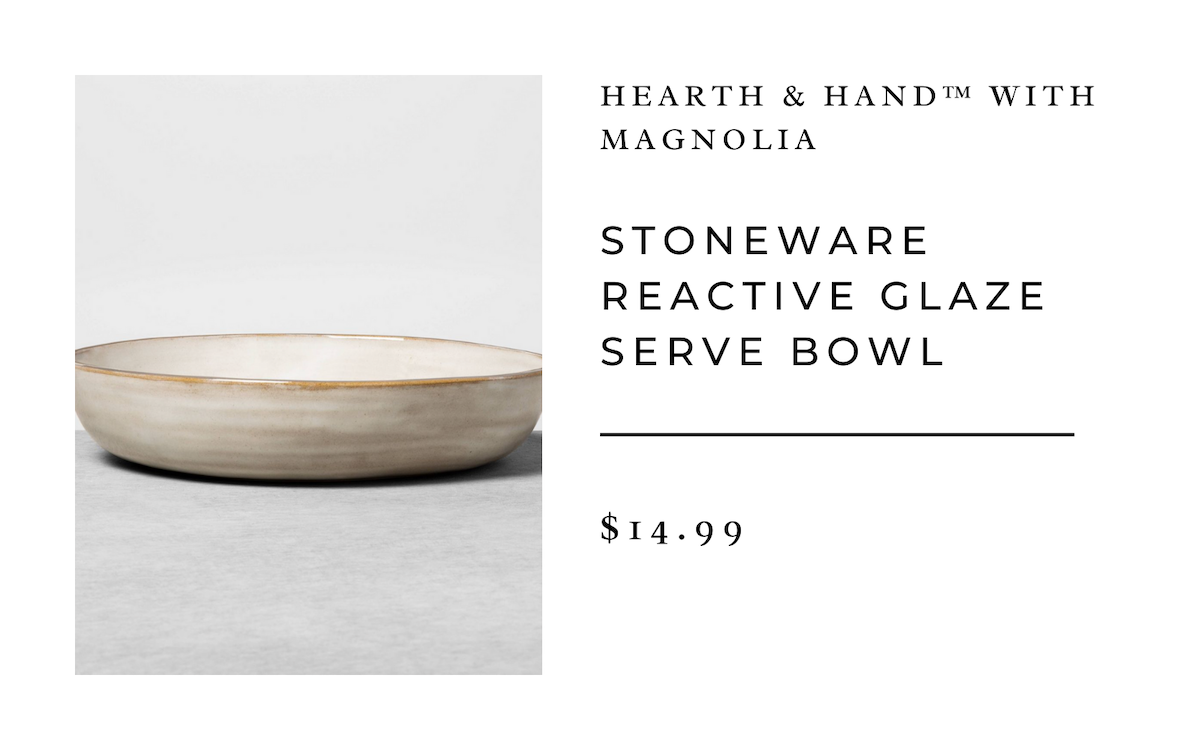 Hearth & Hand™ with Magnolia Stoneware Reactive Glaze Serve Bowl
A microwave- and dishwasher-safe bowl that's cool enough to have convincingly been sourced from a chic shop on your travels. Who's to know?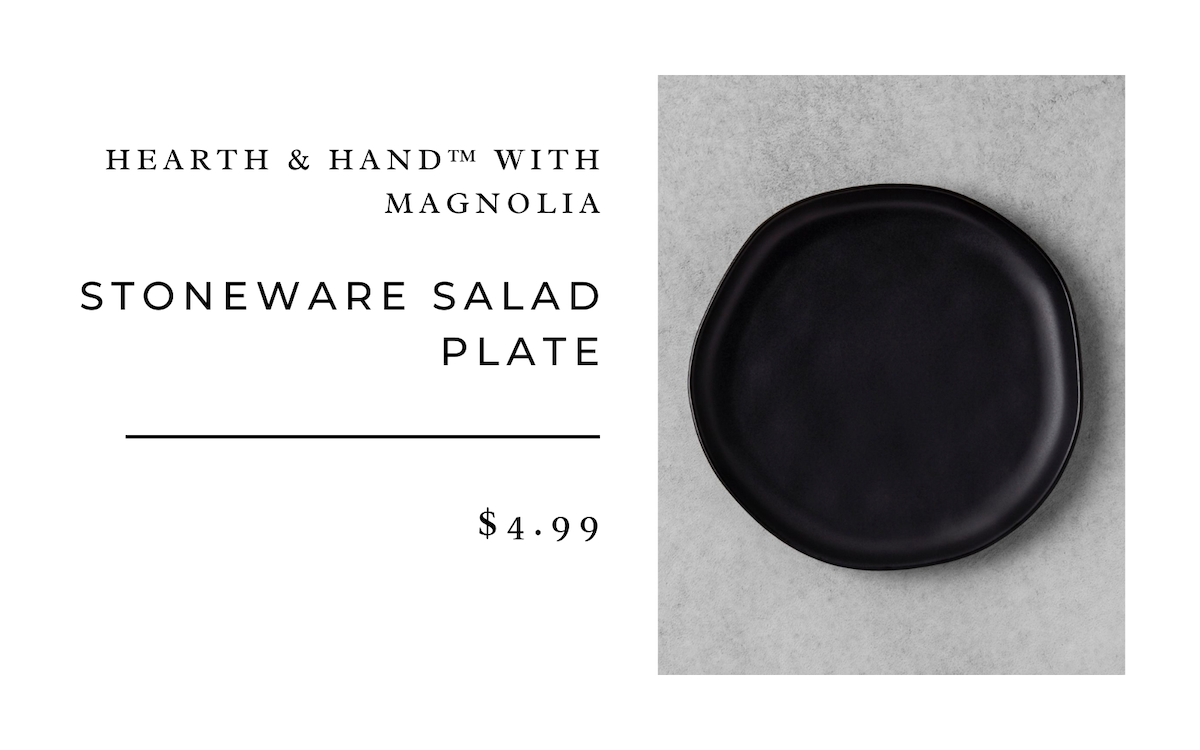 Hearth & Hand™ with Magnolia Stoneware Salad Plate
Not all salad plates are created equal. Some are sleek, miraculously dishwasher safe, and you can buy as many as your tablescape-loving heart desires.
Total Cost: $67.98
The Bathroom
The bathroom, whether master or powder, is always a go-to space for a little design experimentation. Plus, even the smallest additions or upgrades in this room make a powerful impact.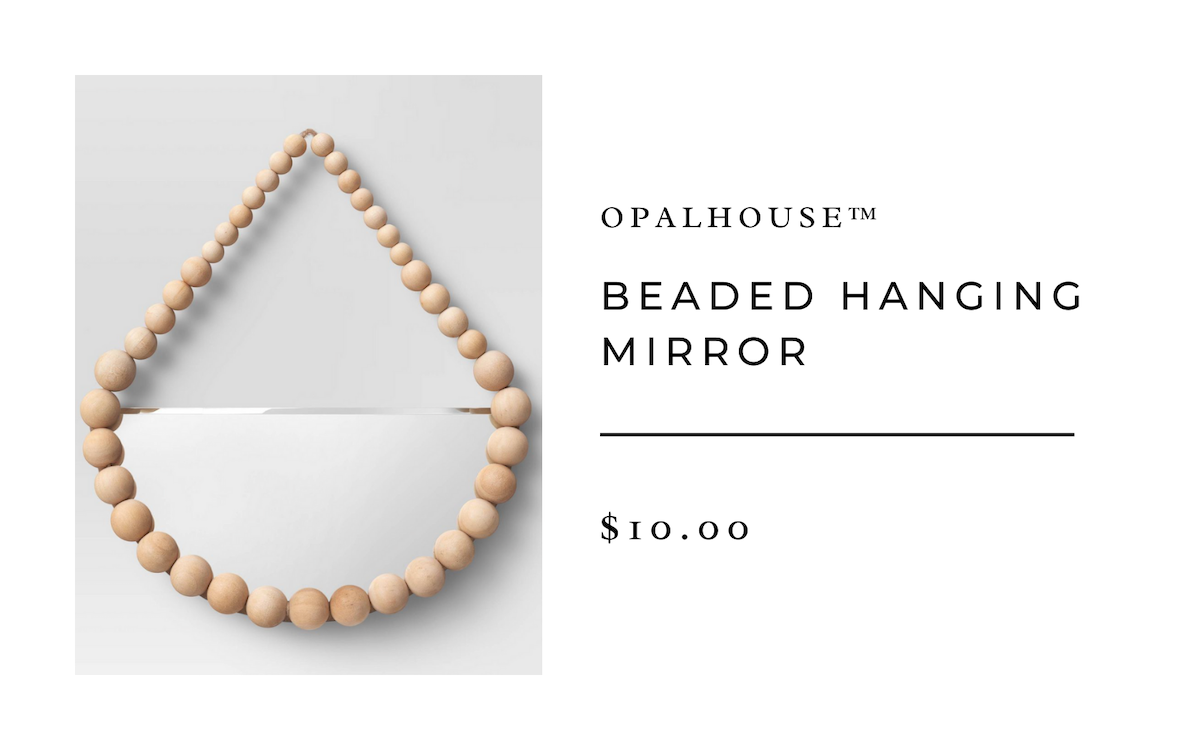 Opalhouse™ Beaded Hanging Mirror
The more mirrored surfaces in the bathroom the better. How else can you properly check all your angles? Add this bold little piece for additional reflection.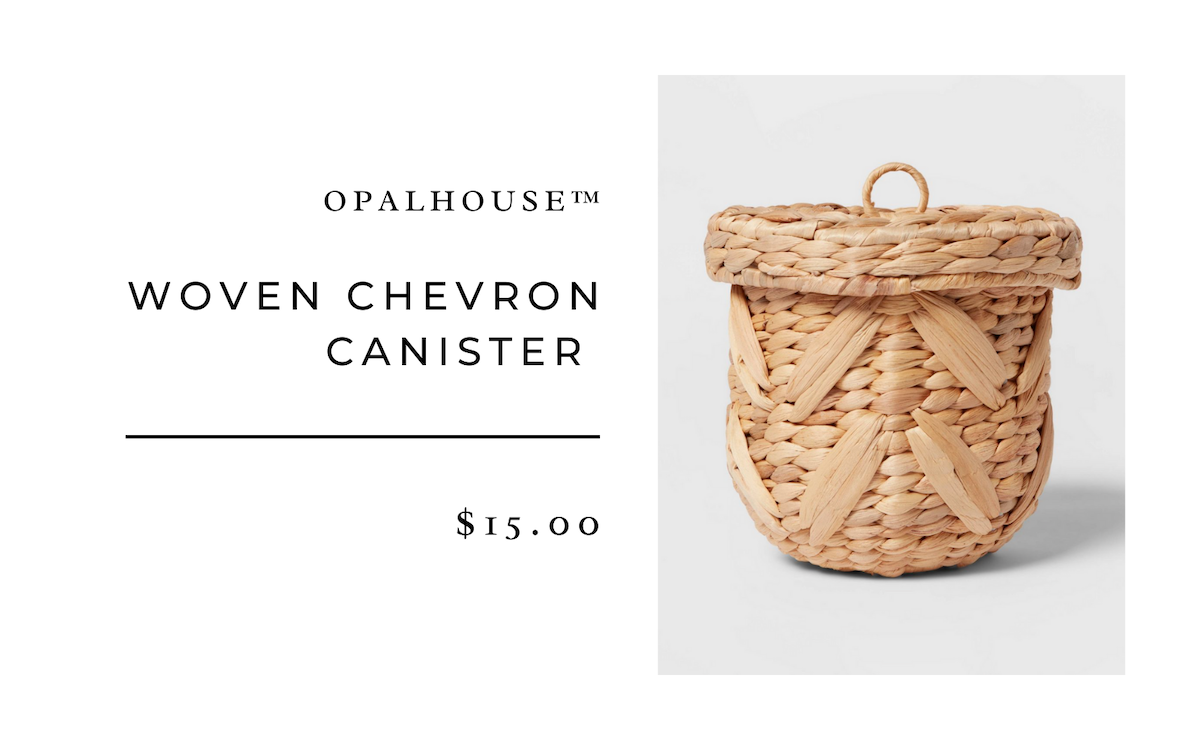 Opalhouse™ Woven Chevron Canister
Tucked inside this attractive canister, everything from cotton balls to Q-tips can look aesthetically pleasing on your countertop.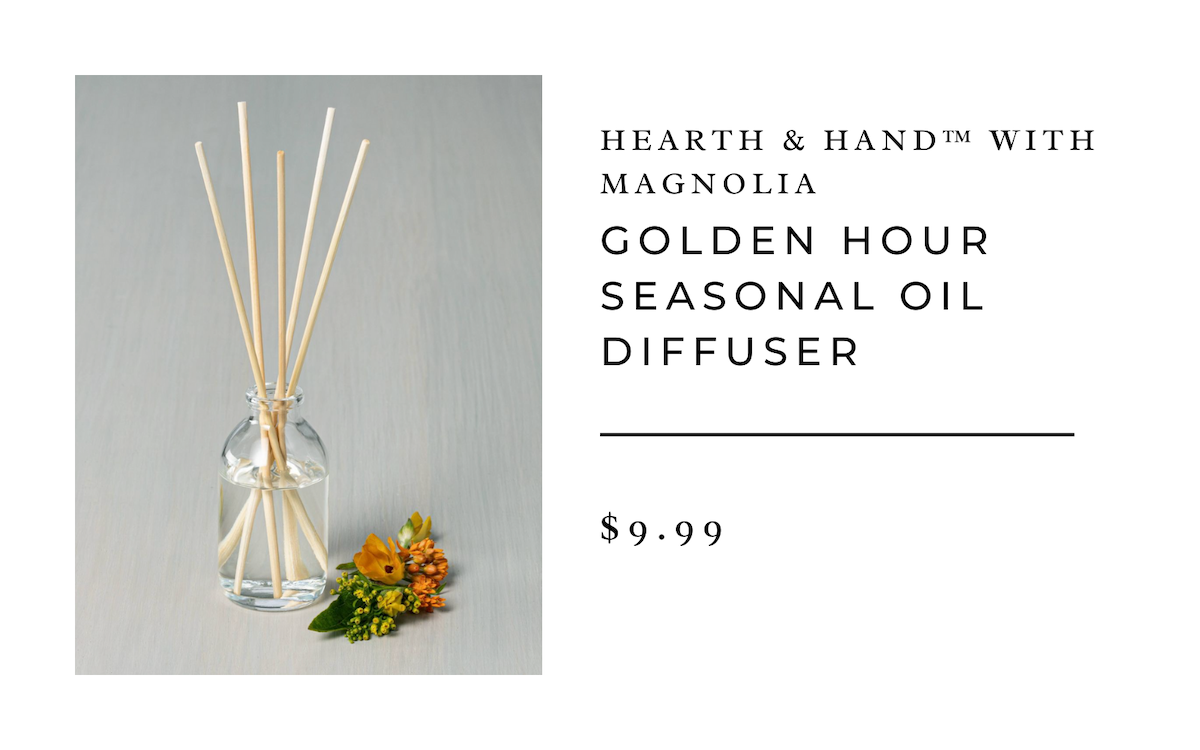 Hearth & Hand™ with Magnolia Golden Hour Seasonal Diffuser
Evoking the power of Kacey Musgrave's Grammy-winning album (or at least that's what "Golden Hour" will forever mean to us), this oil diffuser freshens up any space in more ways than one.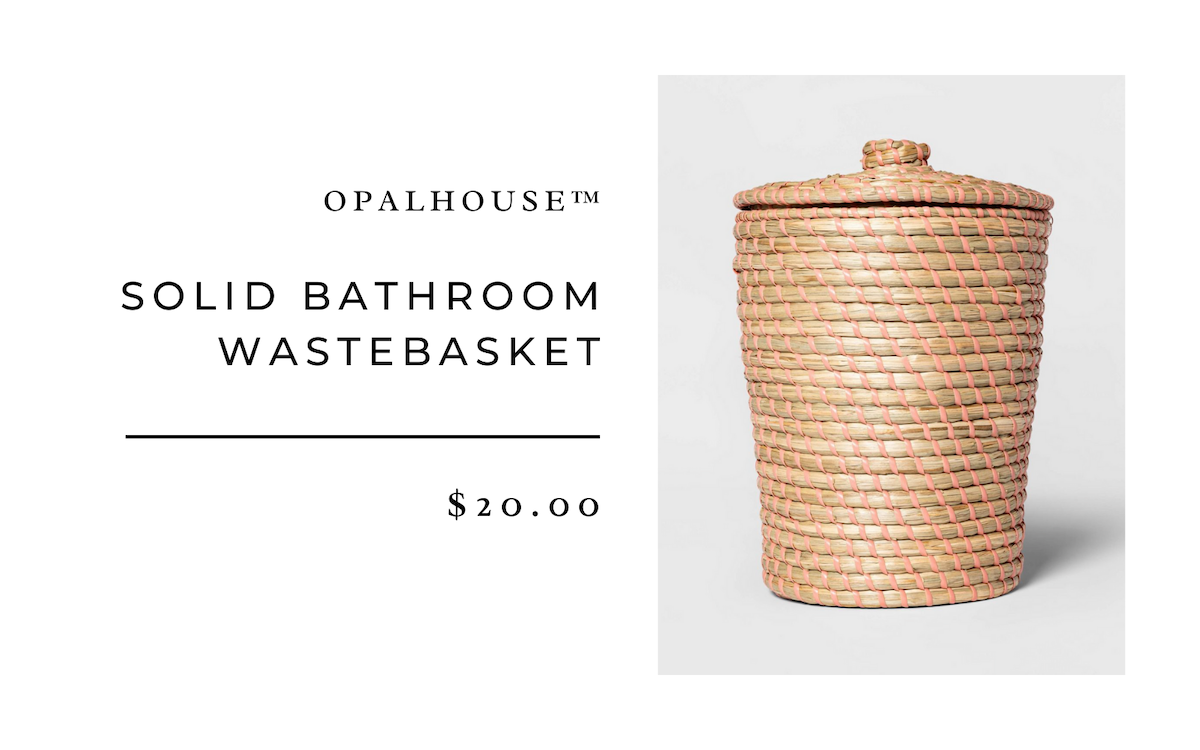 Opalhouse™ Solid Bathroom Wastebasket
Because a wastebasket doesn't have to be a literal waste of space.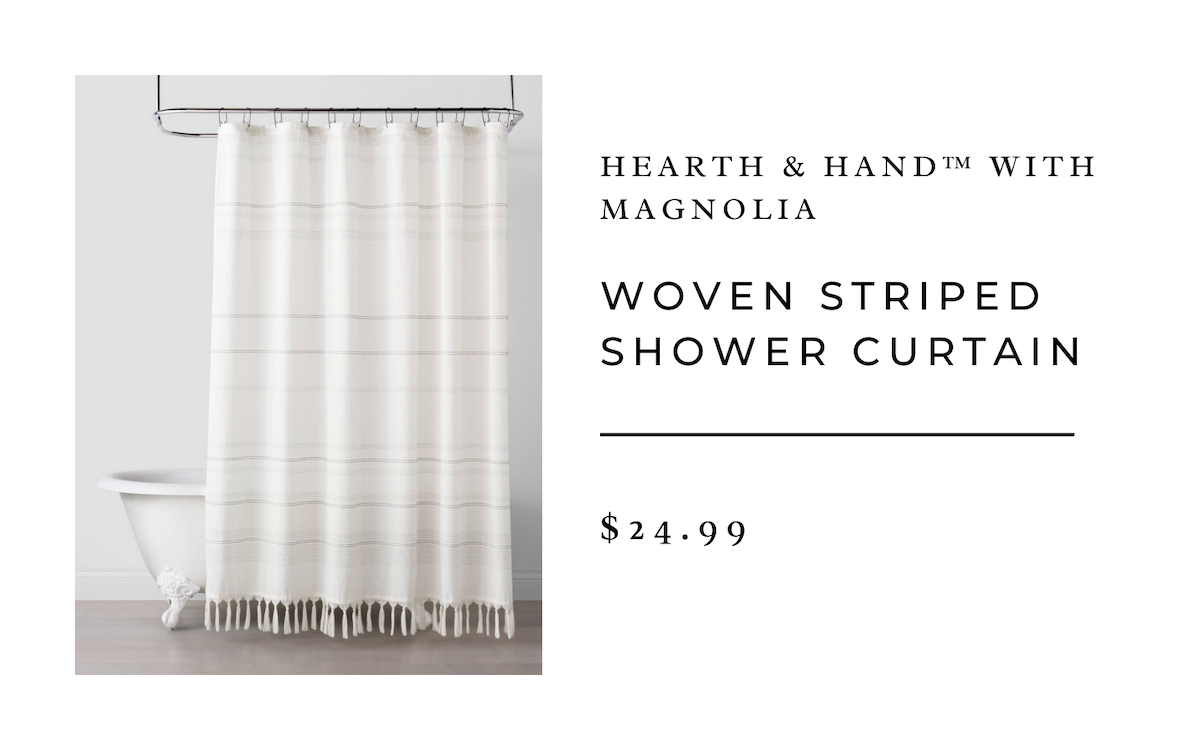 Hearth & Hand™ with Magnolia Woven Striped Shower Curtain
Fact: a fresh shower curtain makes everything in life a little brighter. Plus, it's one of the easiest, most impactful changes you can make to your bathroom.
Total Cost: $79.98
The Bedroom
This is your sanctuary; an oasis to help you drift off into other worlds. And there's nothing dreamier than regret-free home décor that inspires.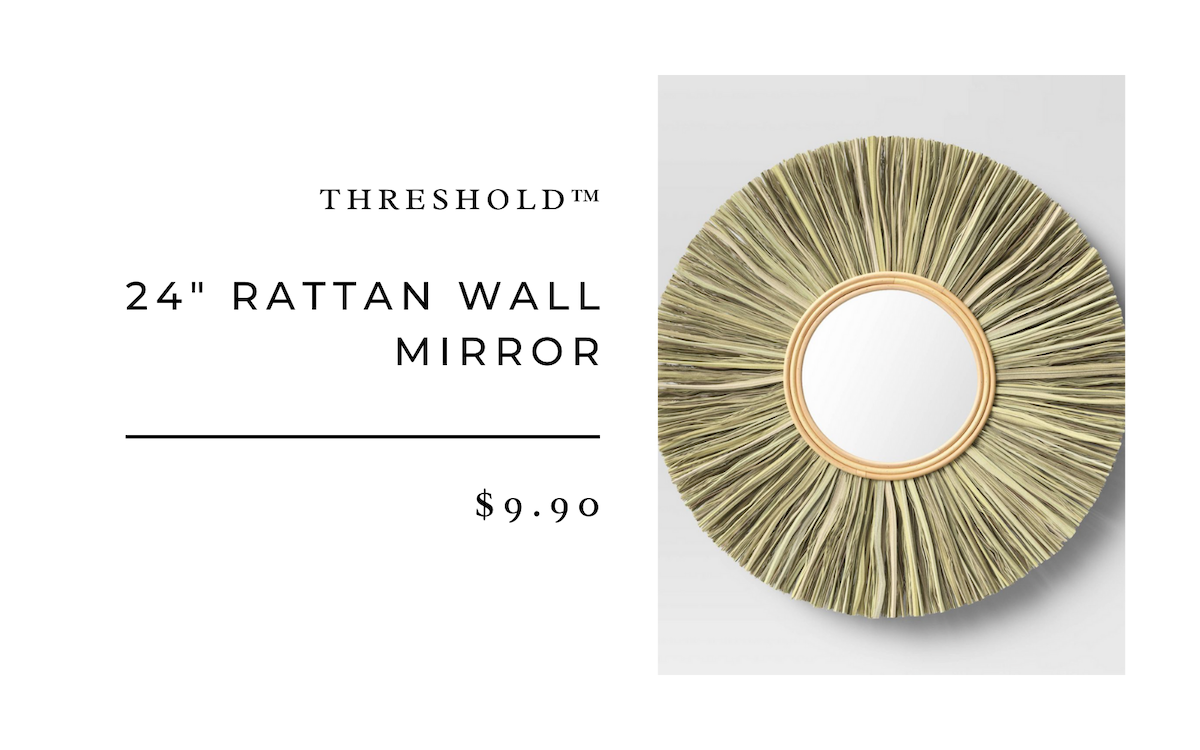 Threshold™ 24″ Rattan Wall Mirror 
Nothing adds dimension to a room quite like mirrors. Make yours a reflective statement with a striking rattan frame.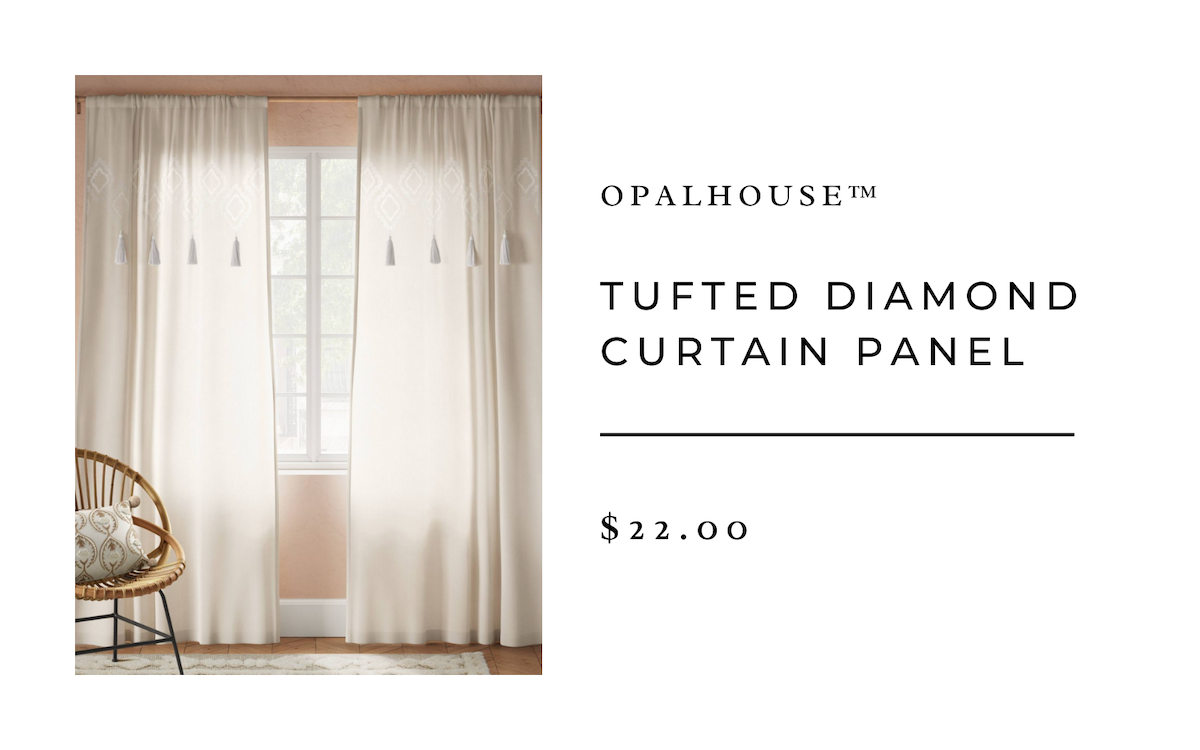 Opalhouse™ Tufted Diamond Curtain Panel
A dreamy setup that lets the sunshine in—just not all the way.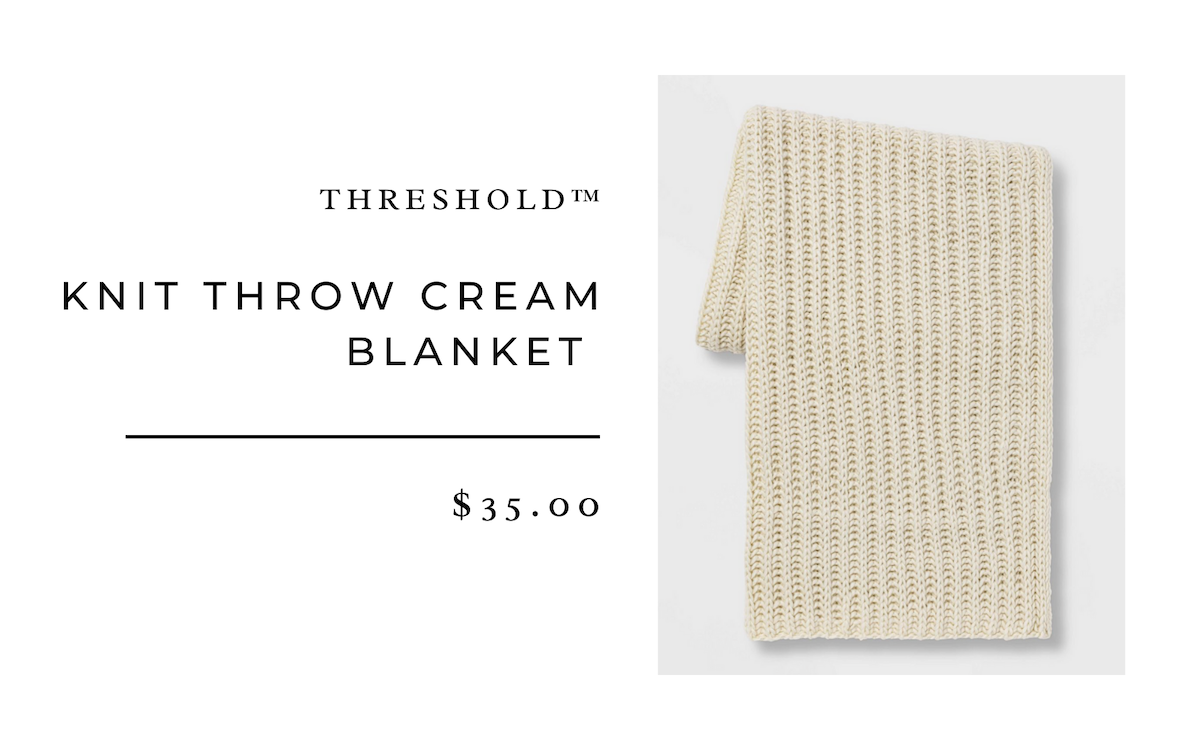 Threshold™ Knit Throw Cream Blanket
When in layering doubt, throw a chunky knitted blanket over it.
Total Cost: $87
The Entryway
An entryway is often tragically overlooked, but its power should never be underestimated. Sprucing up the very first space guests (and you) see when walking through your doors can give your home a whole new vibe.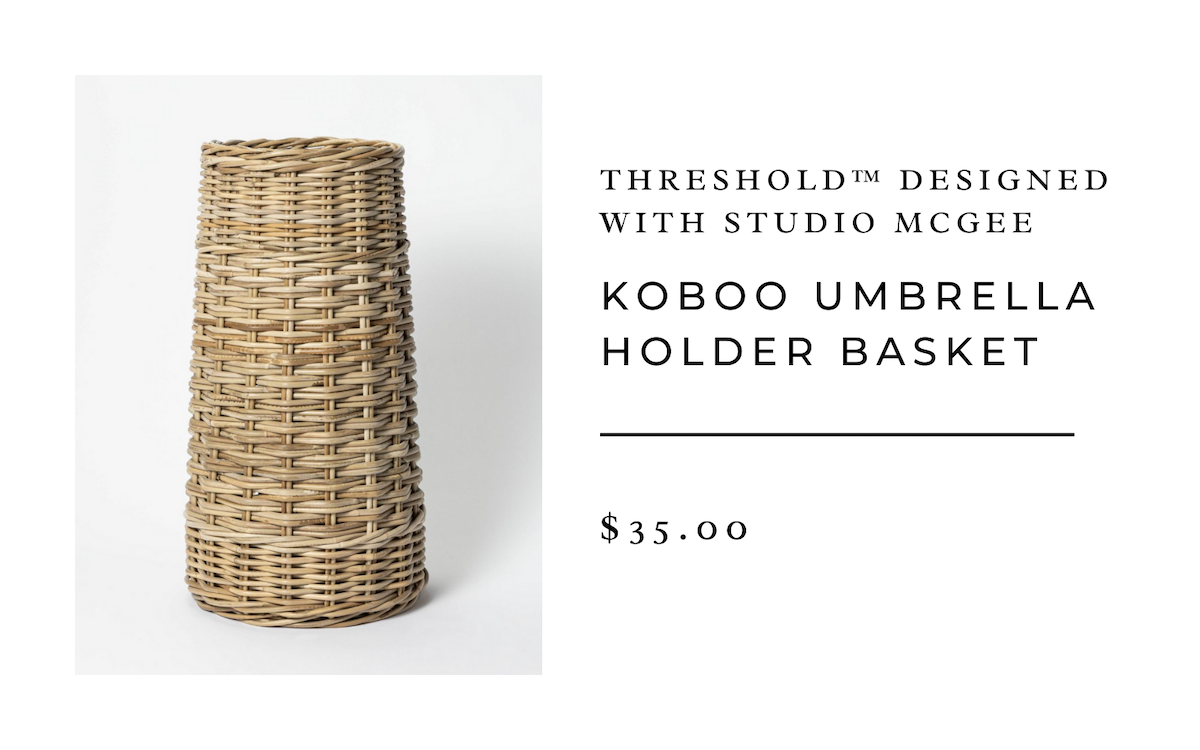 Threshold™ designed with Studio McGee Koboo Umbrella Holder Basket
Store your rainy day accessories—or whatever you need to stash away at the door—in this natural accent piece.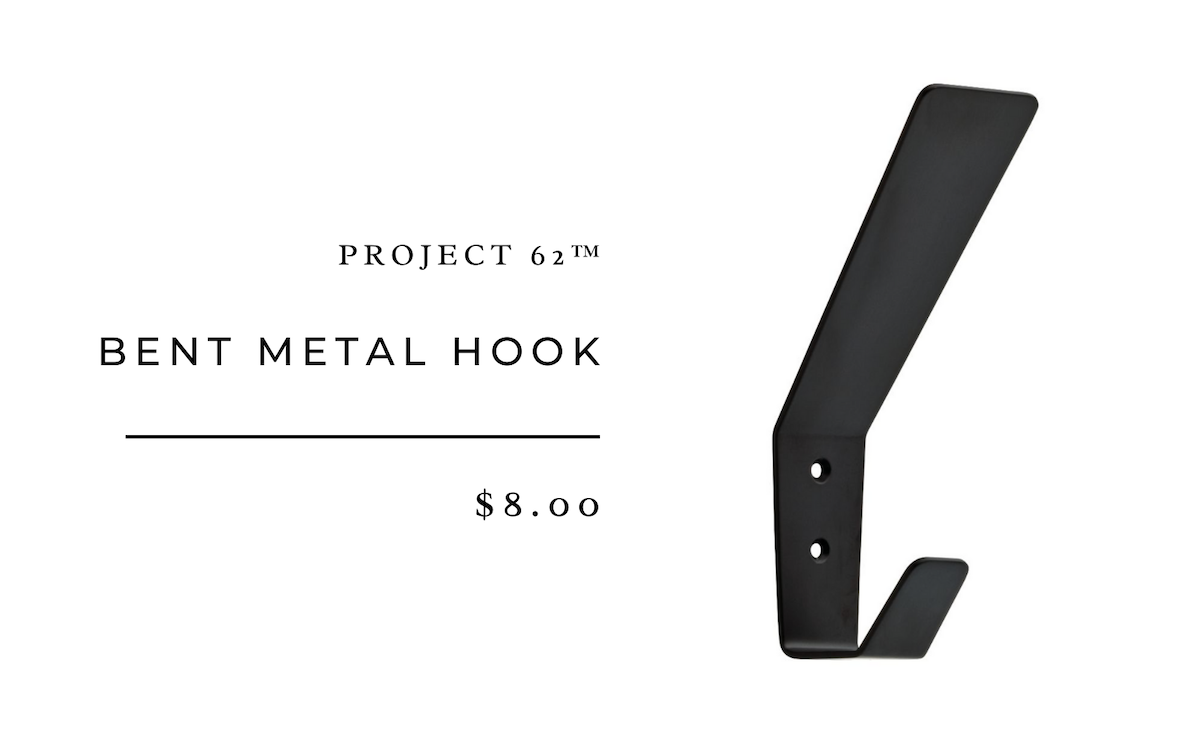 "Functional" doesn't have to be code for dull.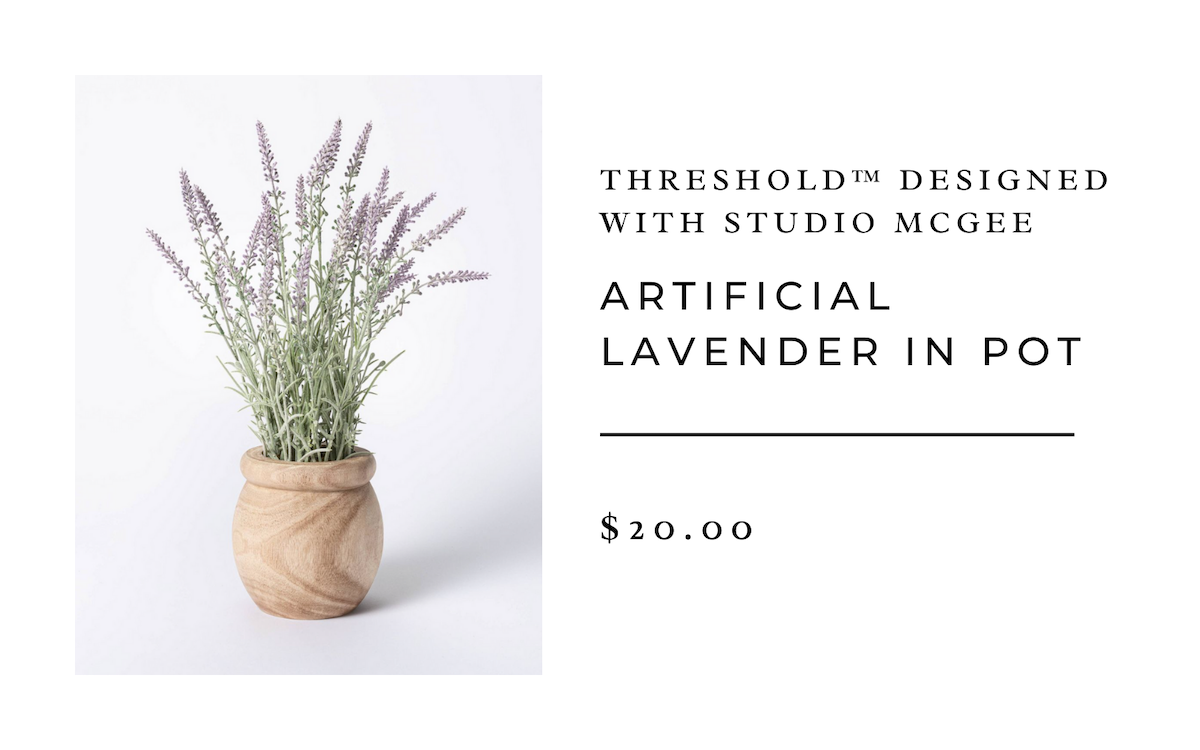 Threshold™ designed with Studio McGee Artificial Lavender in Pot
Any piece that looks like something Meryl Streep's character in It's Complicated would approve of is perfectly fine by us.
Total Cost: $98
What Target home décor idea have you seen recently? Share your favorite design tip or product with us below.