There's something momentous about opening your child's lunch box at 5 p.m., only to be pleasantly surprised by its emptiness (or near emptiness). It makes you feel superhuman—like you've solved the world's problems, one lunch at a time. Or maybe that's just me? At any rate, knowing what to pack for lunch is stressful. I get it. Between your child's particularness and your waning creativity, it can feel taxing. If you're stumped over what to piecemeal, look no further. These healthy school lunch ideas will help keep their energy up and their blood sugar stable. (Teachers, you're welcome!) Without further ado, we're sharing 25 healthy school lunch ideas. Inspiration—and nourishment—sparked.
Featured image by Kristen Kilpatrick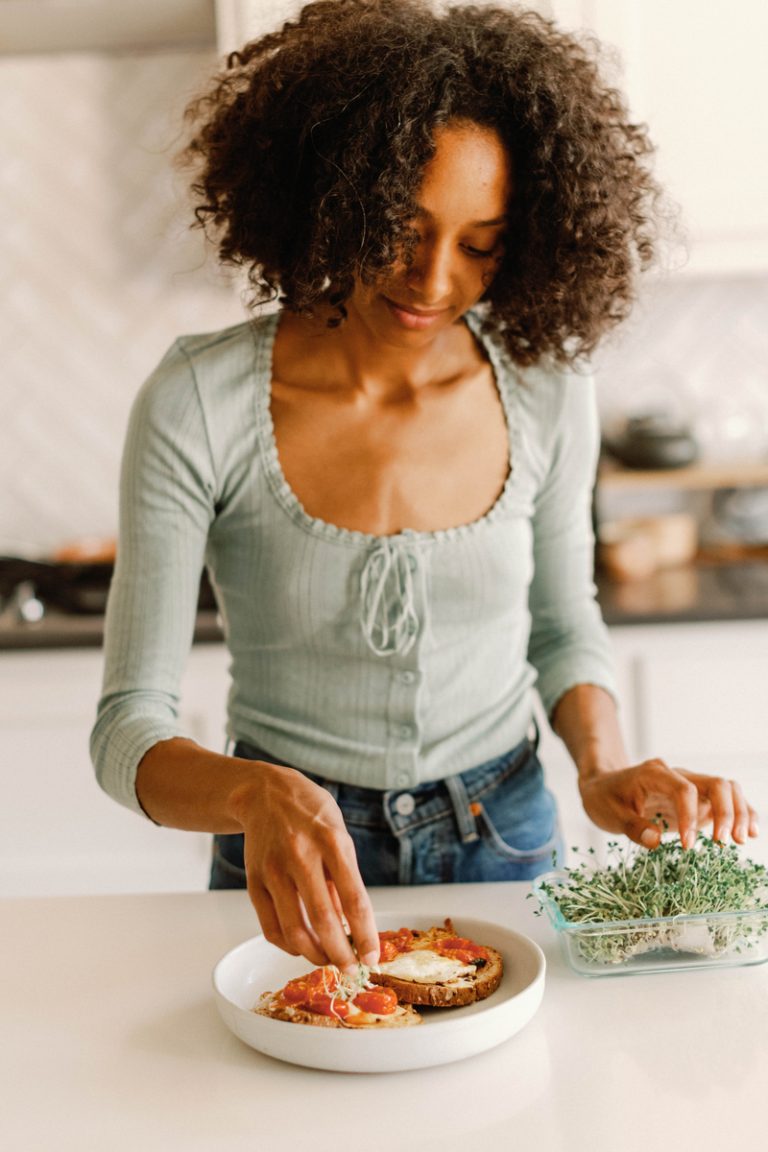 Help Your Kids Create a Healthy Relationship With Food
As someone who grew up on Famous Amos cookies, I know how delicious packaged food is. It's convenient, and it's (deliberately) addicting. While there's growing awareness of health concerns over artificial colors and added sugars, we have a long way to go. Unfortunately, research shows that children are consuming far more added sugar than past generations. In fact, the Journal of the Academy of Nutrition and Dietetics, found that almost 85% of infants and toddlers were fed foods with added sugars or artificial sweeteners on a regular basis.
As parents, it's our responsibility to do better. We want them to live long lives, after all! Does this mean they can't ever have added sugar? Of course not. At the end of the day, we want them to establish a healthy relationship with food. In part, that means there are no hard and fast rules. All foods fit.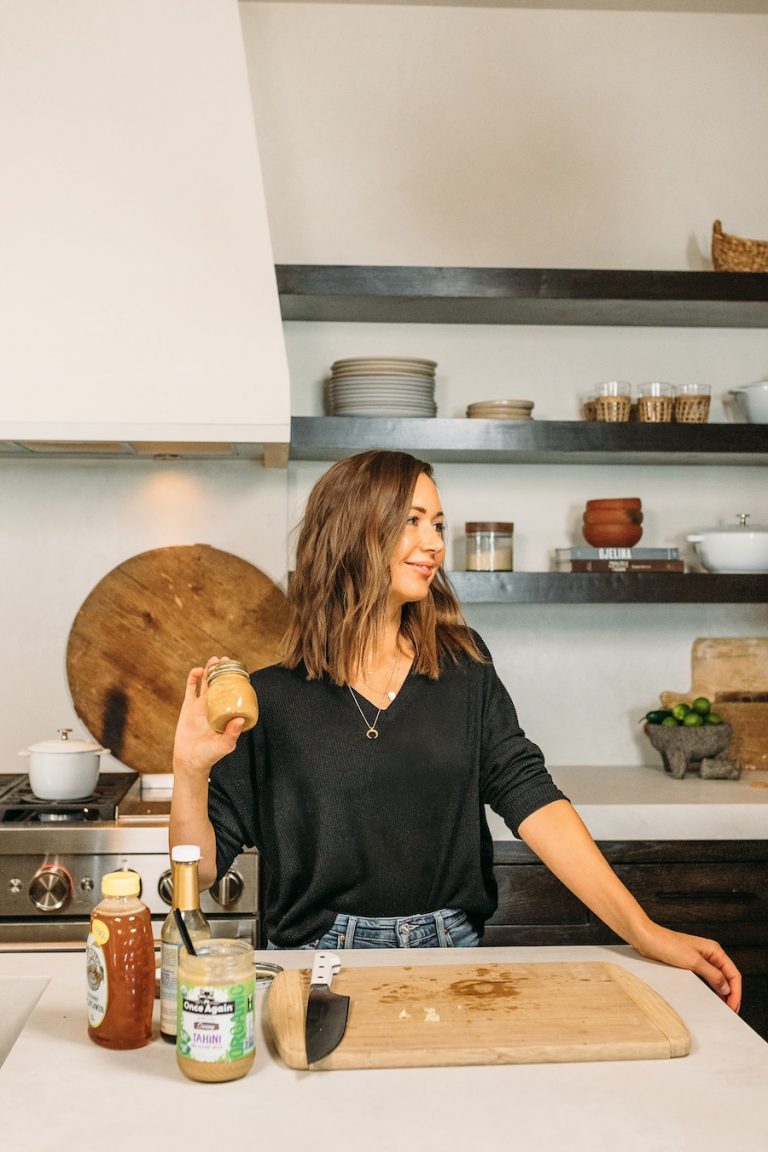 What nutrients do kids need to be healthy?
Before we dive into healthy school lunch ideas, let's talk nutrition. As a whole, it's pretty easy to provide the nutrients your child needs—particularly once you learn what they are. For the first six months or so, babies get all the nutrients they need from breast milk and/or formula. These liquids will continue to be your baby's main source of nutrition through the first 12 months. Gradually, you'll serve more and more nutrients in the form of solids. By the time you have a toddler, these are the nutrients toddlers need to be healthy:
Iron
Iron helps move oxygen from the lungs to the rest of the body. It's essential! That said, iron supplements and iron-fortified foods are one of the leading causes of constipation in toddlers. So, it's best to turn to iron-rich, real food sources to help meet your toddler's need for iron.
Iron is available in two forms: heme and non-heme. Heme is found in meat, seafood, and poultry. It's more absorbable than non-heme iron (plant-based sources of iron, like lentils, beans, tomato puree, and quinoa). Regardless, to increase absorption, pair iron with vitamin C (citrus, bell peppers, etc.).
Recipe: Easy Black Bean Soup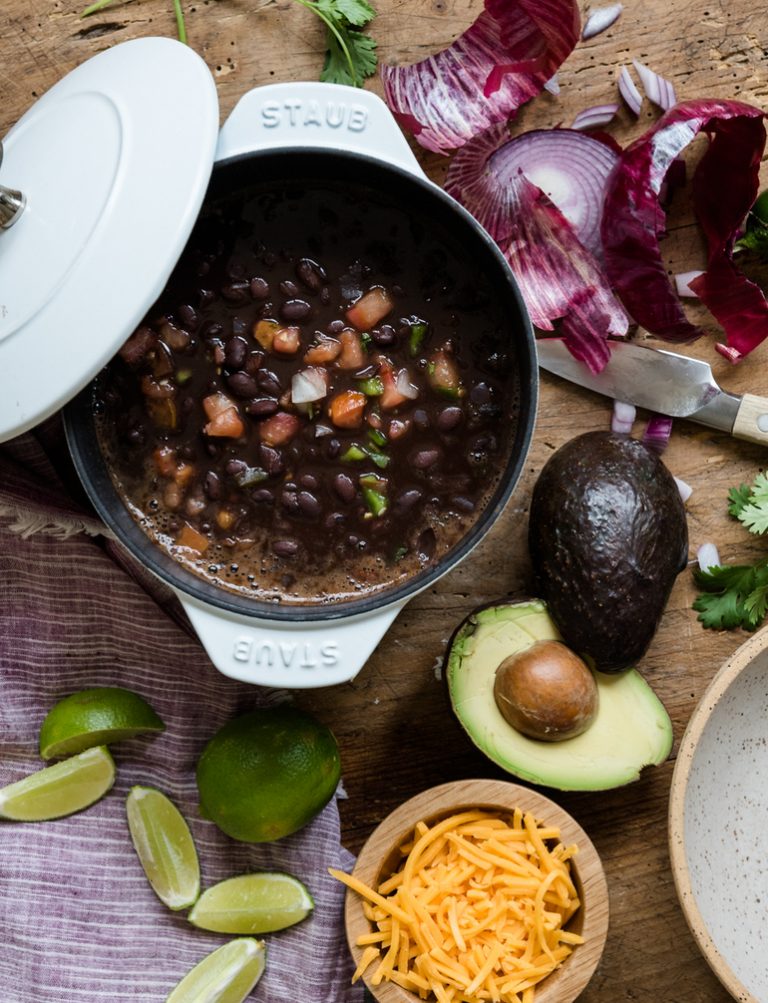 Omega-3 (DHA)
Healthy fats are vital for everyone—infants and adults, alike. They protect major organs, increase nutrient absorption, prevent constipation, and stabilize blood sugar. And of course, they keep toddlers full and satisfied. The human brain is made up of nearly 60% fat, specifically the fatty acid DHA. DHA and EPA are found in fatty fish (ex: sardines or salmon), grass-fed beef, and algae (only reliable plant-based source of DHA). If your little one is vegan or mostly plant-based, my recommended plant-based source of DHA supplementation is marine algae.
Recipe: Salmon Tacos With Broccoli Slaw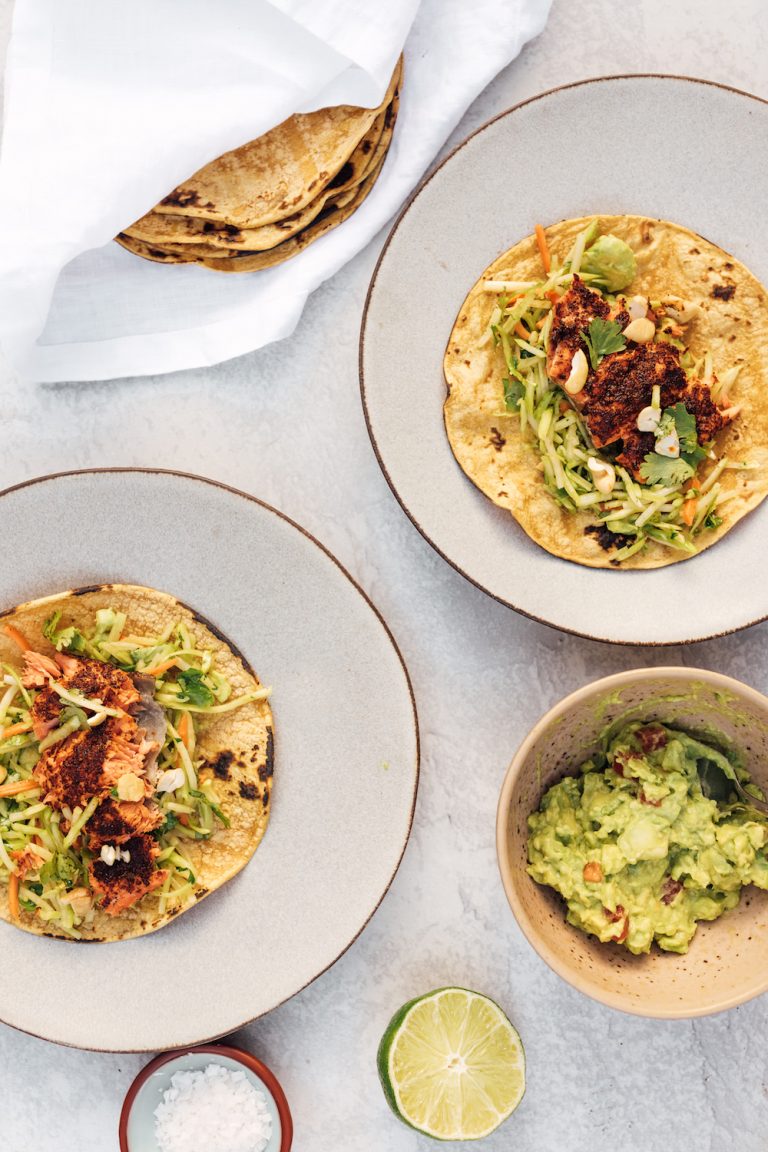 Vitamin D3
Once weaned from breast milk, all babies should be supplemented with a minimum of 400 IU of vitamin D3. Toddlers (age 12-24 months) need 600 IU of vitamin D3. Food sources of vitamin D for your toddler include cod liver oil, salmon, mackerel, herring, egg yolks, and beef liver. It's best to supplement vitamin D, however, as food sources alone aren't enough. If your child is past the toddler stage, try this vitamin D supplement.
Recipe: Spring Rice Salad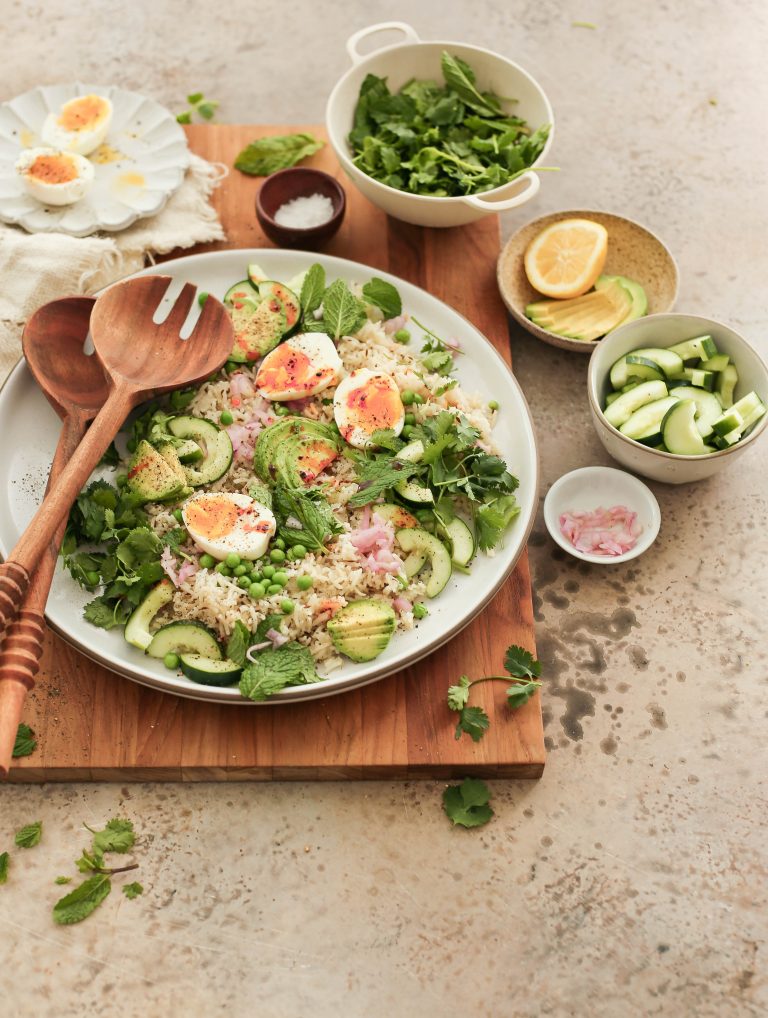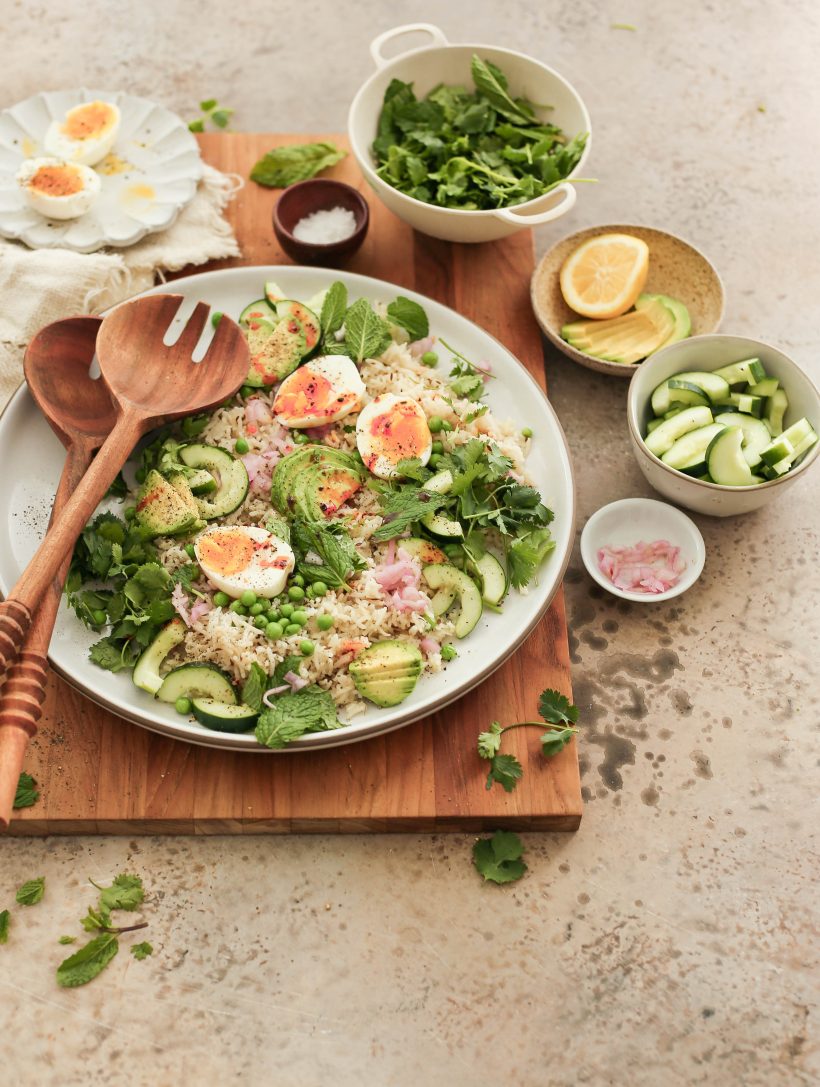 Choline
Choline is not a widely recognized nutrient, but it plays a crucial role in your child's development. It supports brain development, enhances memory, improves cognitive function, and more. Food sources of choline include eggs, liver, salmon, beef, beans, lentils, and plain yogurt.
Recipe: Breakfast Grazing Board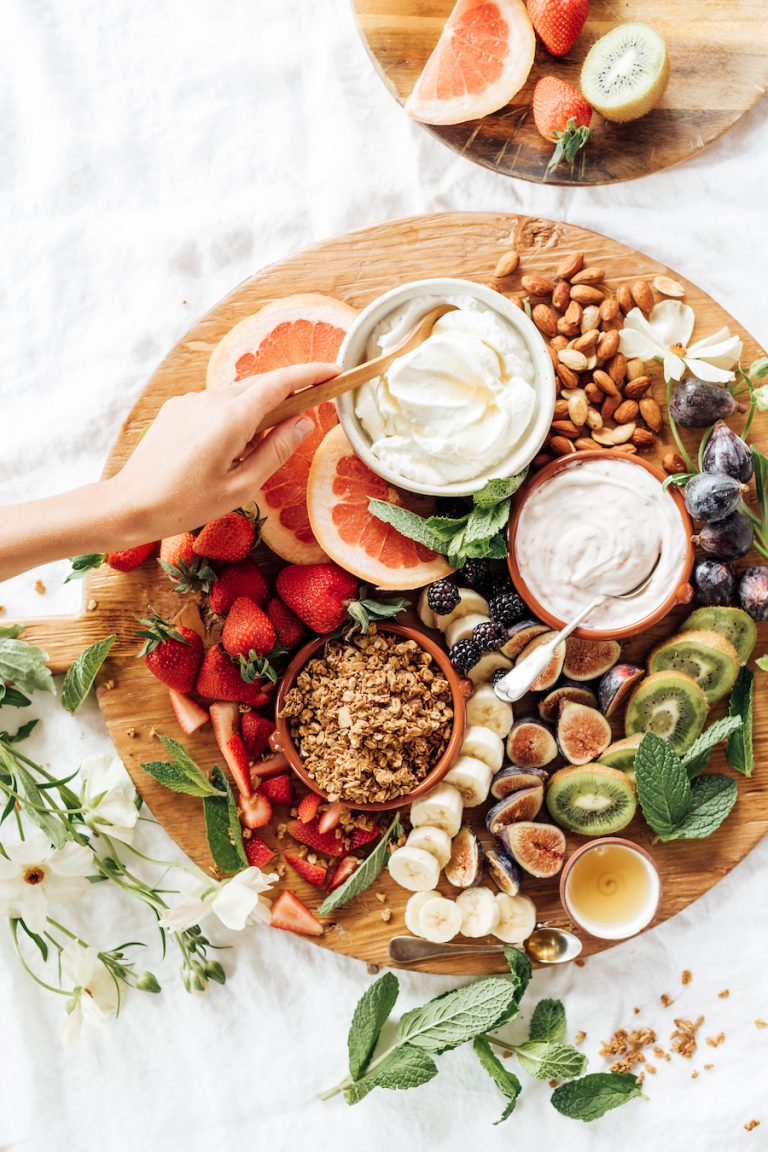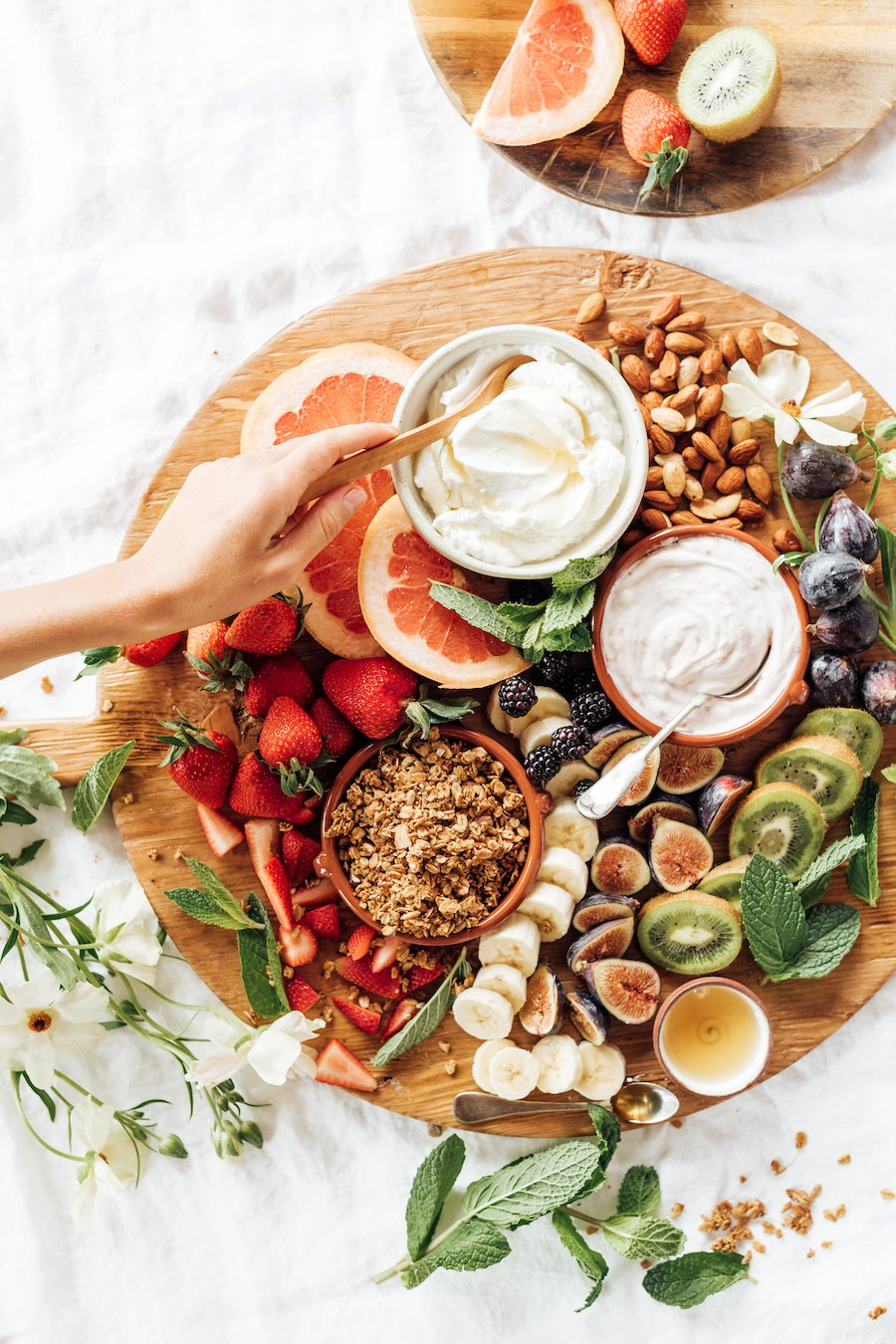 Calcium
Calcium is vital for building strong bones and teeth. For optimal absorption, pair foods with calcium with fat. Kid-friendly foods with calcium include plain yogurt, canned sardines (mashed with avocado), kefir (add to a smoothie), salmon, chia seeds, tahini, and spinach.
Recipe: Tropical Pineapple Ginger Smoothie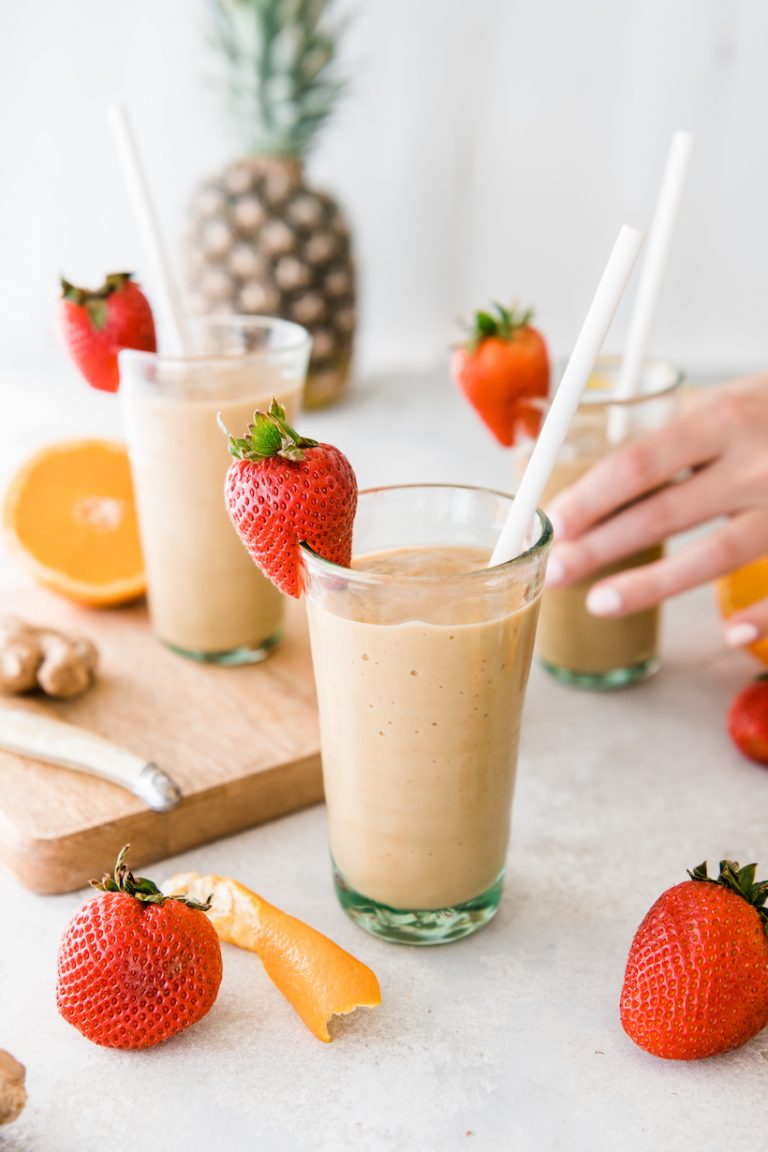 Protein
Protein is essential for your child's growth, maintenance, and more. Of all the nutrients kids need to be healthy, protein is key! It contains many nutrients that are needed for your child's health. Other nutrients they also get from protein foods include iron, omega 3s, zinc, B vitamins, vitamin D, calcium and selenium. If your child is plant-based, chat with your pediatrician about a B12 supplement.
Recipe: Sheet Pan Chicken With Veggies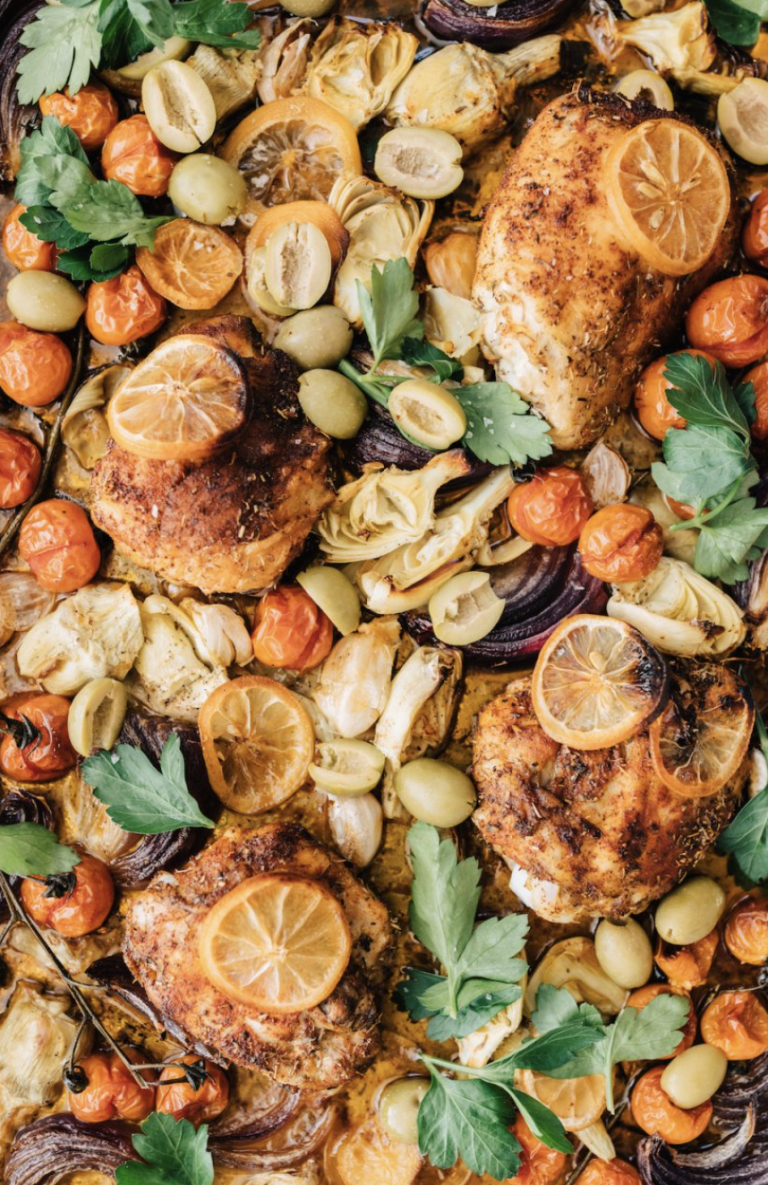 Trust Your Child's Hunger Cues
Some days, your child will bring home a fully-consumed lunch box. Other days, it'll be half-full. On occasion, it'll look hardly touched. All of these conditions are normal! But if you're like me, you've wondered if your toddler is eating enough. Fear not. In terms of how much your toddler should eat, this varies. Some toddlers have huge appetites, others don't.
Some toddlers are varied and adventurous eaters, others are particularly picky. But when presented with a wide variety of wholesome foods and encouraged to follow their appetites, almost all healthy toddlers eat as much as they need to grow and thrive. Trust is key. As long as your little one is growing at a healthy rate (and your doctor agrees), he or she is likely getting all the nutrition necessary.
Formula For Packing Your Kids' Lunches
The following formula provides the base for healthy school lunch ideas. Adhere to this structure, and you'll promote blood sugar balance, encourage satiation, and bring fun to functional foods.
Main + Fruit + Veggie + Snack / Treat
Main: sandwich, wrap, quesadilla, macaroni salad, chicken salad, pita + hummus, meatballs, leftover pizza, egg bites, etc.
Fruit: apples, grapes, berries, banana, clementine, pear, stone fruit, watermelon, etc.
Veggie: cherry tomatoes, cucumber, roasted carrots, zucchini, kale chips, potatoes, olives, etc.
Snack/Treat: veggie sticks, energy bites, cheddar bunnies, crackers, cookies, homemade granola bar, etc.
Ensure your ingredients are cut age-appropriately! More on that, here.
Recipe: Chickpea Salad Sandwich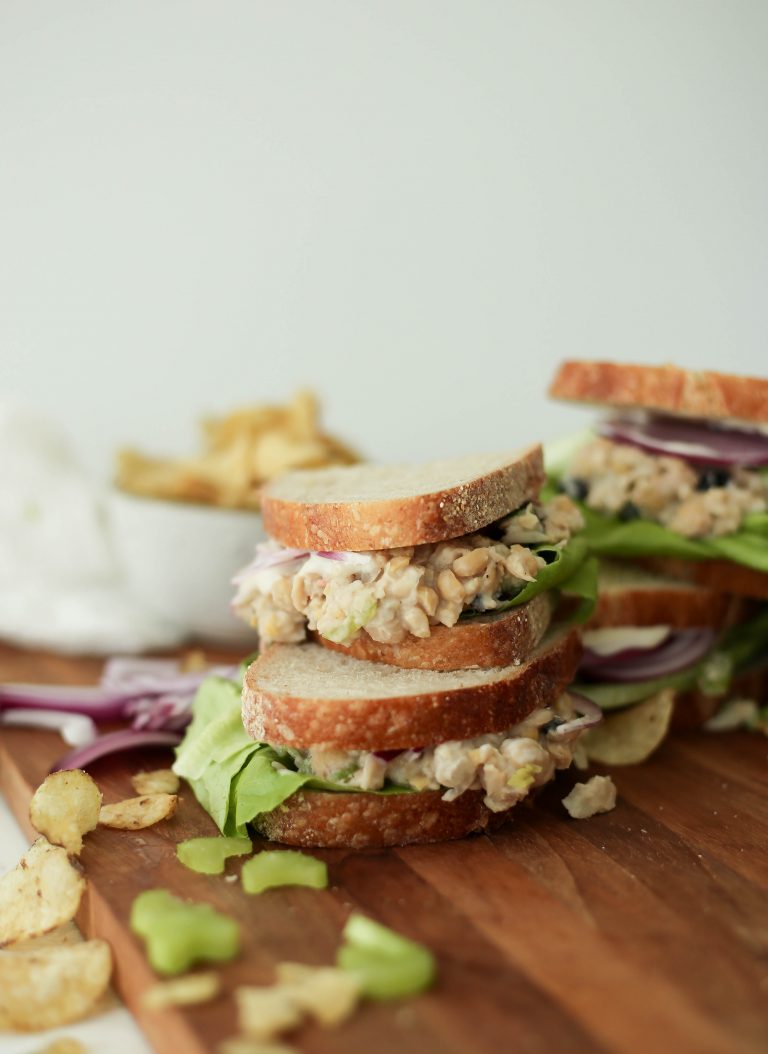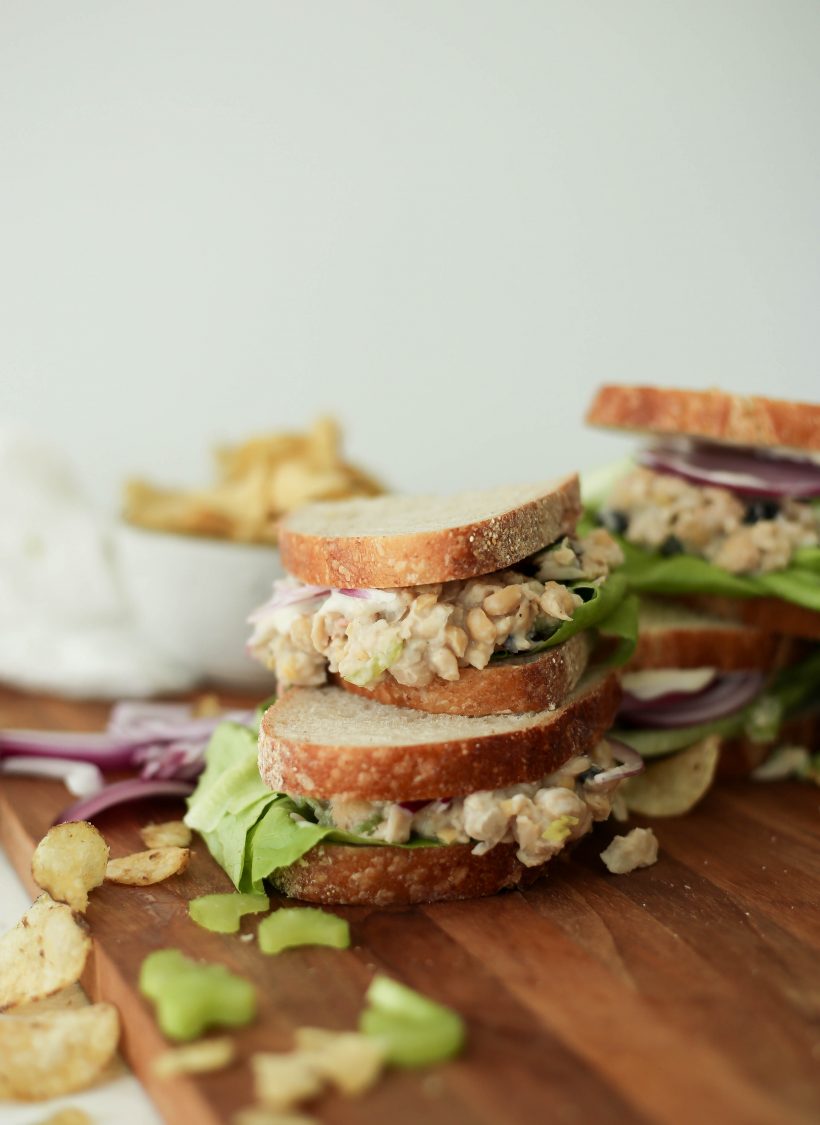 25 Healthy School Lunch Ideas
Below is an array of school lunches for omnivorous kids, plant-based kids, those with food allergies, and more. Happy packing! Speaking of, if you're on the hunt for your child's lunch box, check out these:
Turkey sandwich with pesto and provolone on sprouted whole grain bread + apple slices + cucumber sticks with hummus + honey cinnamon crackers.
Ham and swiss cheese sandwich on sourdough bread + cherry tomatoes with hummus + roasted carrots + coconut cookies.
Egg salad + strawberries + veggie sticks + quinoa crackers.
Caprese skewers + shredded rotisserie chicken + sprouted wheat pita + clementine.
Leftover pizza + roasted zucchini + blueberries + peanut butter crackers.
Sunflower seed butter sandwich with mashed raspberries and chia seeds + yogurt + coconut cookies.
Sprouted wheat pita + rotisserie chicken tossed in pesto + apple slices + cucumber + nut butter.
Broccoli and cheddar fritters + ketchup + yogurt + kiwi.
Meatballs + steamed broccoli + hummus + breakfast snack bar.
Cheese quesadilla + guacamole + mashed black beans with sea salt + berries.
Egg bites + ketchup + cantaloupe + nut-free granola bar.
Fried rice + edamame + clementine + coconut chips.
Deli turkey + cheddar cheese + bell pepper + quinoa crackers + cocoa cashew creme cookies.
Baked tofu + BBQ sauce + sauerkraut + watermelon.
Taco meat + roasted sweet potato fries + avocado + grapes.
Pulled pork + BBQ sauce + string cheese + cherry tomatoes + tortilla chips.
Curry red lentil soup + yogurt + grapes + coconut cookies.
Pasta (ideally with chickpea or lentil-based pasta) with olive oil, sprinkled with parm and hemp seeds + blueberries + allergy-friendly granola bar.
Chicken nuggets + roasted summer squash + ketchup + cantaloupe.
Hummus-a-dilla (quesadilla with hummus) + black olives + carrot sticks + ranch dressing + cheddar crackers.
Frittata + roasted sweet potato fries + grapes + apple chips.
Cottage cheese + berries + veggie sticks + cocoa cashew creme cookies.
Mac and cheese + green pea crisps + berries + coconut cookies.
Pancakes + hard boiled egg + banana + nut butter.
Rotisserie chicken with pesto + string cheese + roasted carrots + applesauce.
Recipe: Pesto Pasta Primavera