One of the most powerful things we can glean from our children is how in-tune they are with their hunger cues. They're intuitive eaters. And while their fussiness can certainly be frustrating, it's our responsibility to model healthy behaviors—including staying calm when they refuse to eat what's for dinner. Ultimately, when given the space to eat unconditionally, they can develop a healthy relationship with food.
But, what if your little ones refuse to eat their veggies? It can feel impossible to find that delicate balance between their autonomy and your rules. Rest assured, it's possible. Today, I'm sharing how to get fussy eaters to eat vegetables. With a sprinkle of creativity, get ready to watch your child's palate expand.
Feature image by Hannah Haston.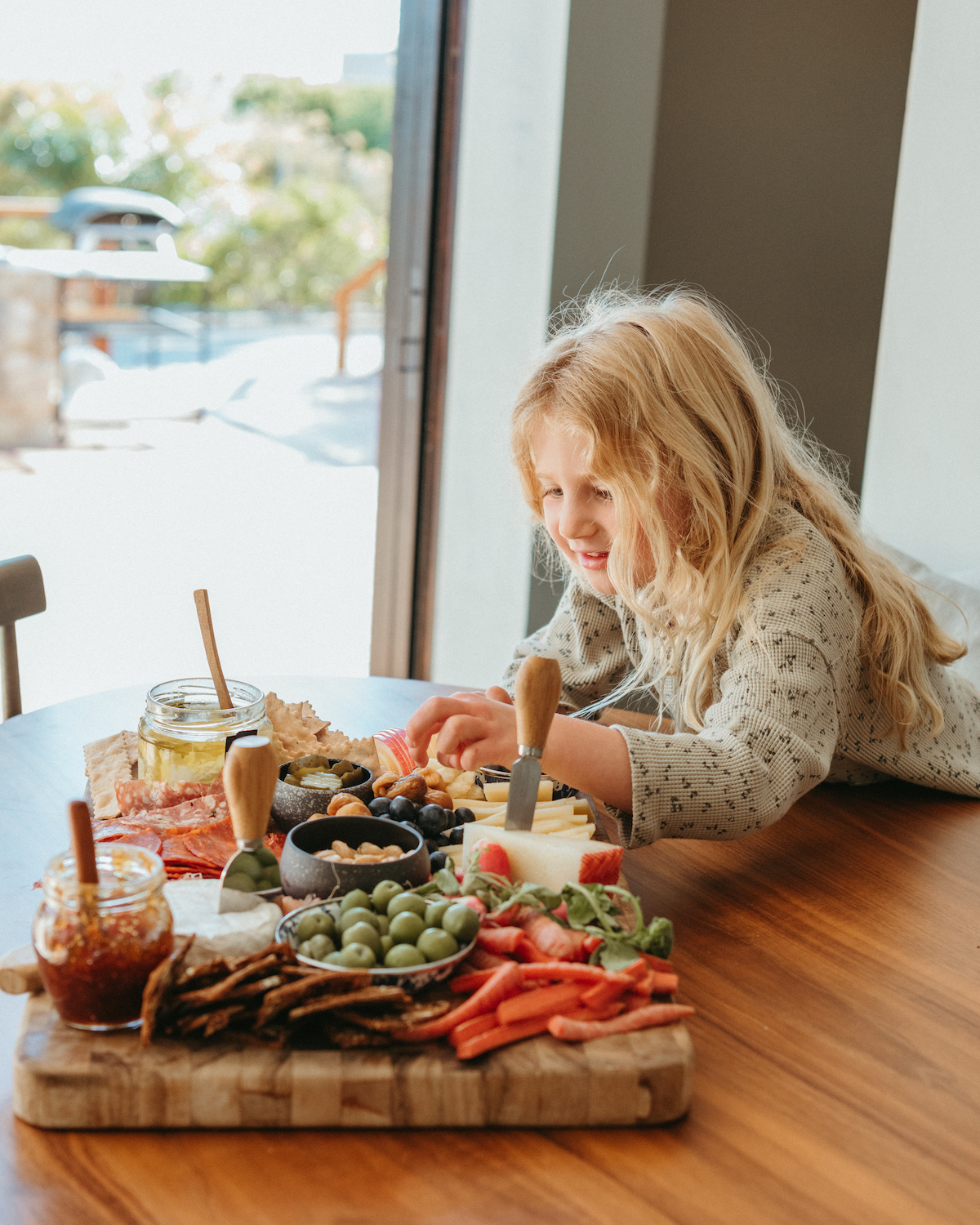 Everything in Moderation, Including Sugar
Kids' packaged foods are at our beck-and-call. As someone who grew up on granola bars and fruit roll-ups, I know how deliciously addicting convenience food is. Unfortunately, research shows that children are consuming far more added sugar than past generations. In fact, the Journal of the Academy of Nutrition and Dietetics, found that almost 85% of infants and toddlers were fed foods with added sugars or artificial sweeteners regularly (even, daily).
As parents, it's our responsibility to nourish our children with balanced, nutritious food. After all, we want them to live long and healthy lives. Does this mean they can't have added sugar? Of course not! At the end of the day, we want them to establish a healthy relationship with food. In part, that means there are no hard and fast rules. All foods fit. Thus, it's about finding a happy medium.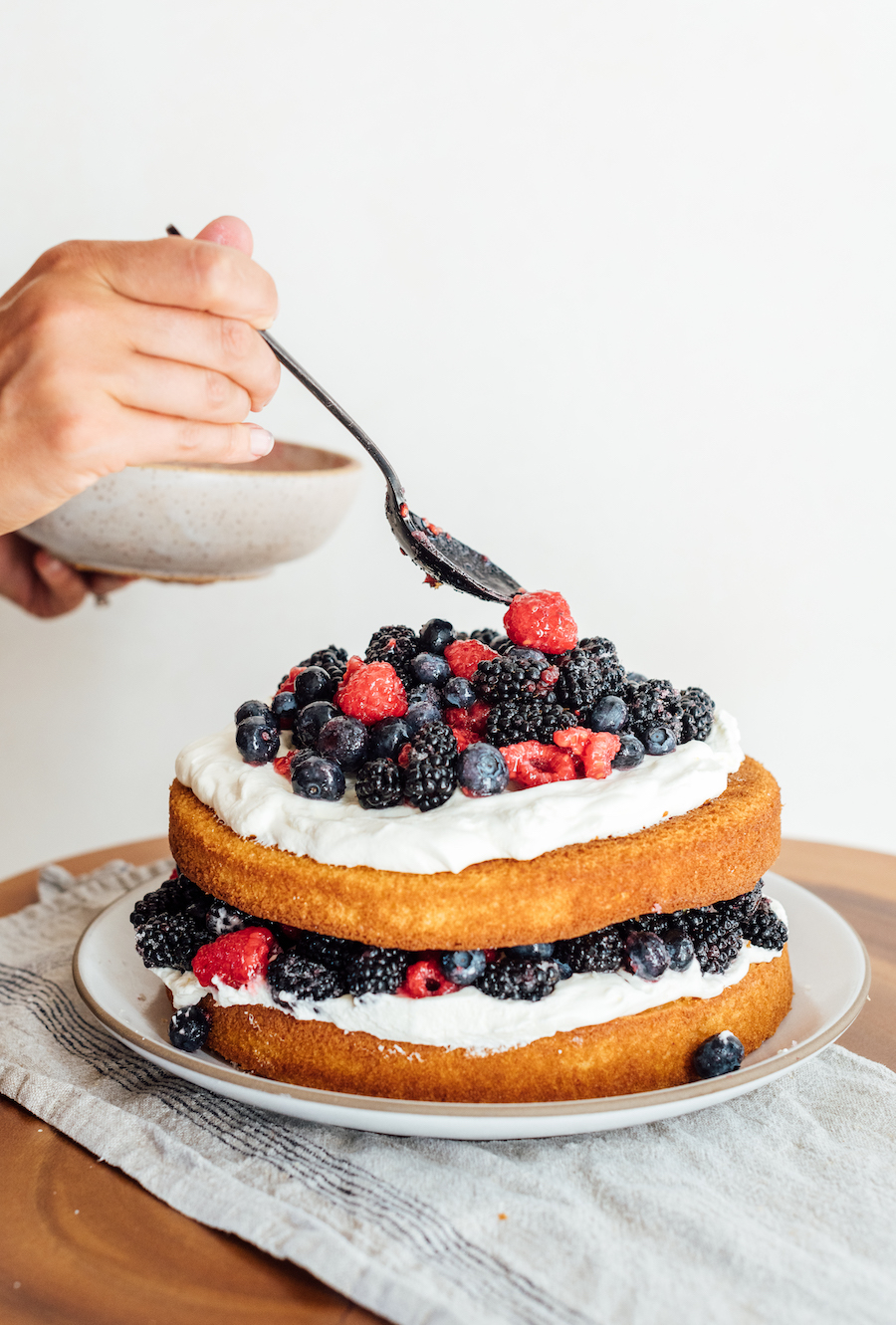 Setting the Example for Our Children
After working with clients for over six years, many adults have—or have had—a disordered relationship with food. And it's not hard to see why. Our society puts thinness on a pedestal, equating a small body with health. This obsessiveness with food and body has led to universal struggles with guilt, fear, and anxiety around food. But, we can be better for our kids. We can do our best to limit diet culture messaging in our homes. In turn, we can foster an easygoing, relaxed attitude toward food. This will encourage our children to make food choices without agonizing over ingredients or calories.
What Nutrients Do Kids Need to Be Healthy?
There's a delicate balance between offering our children nutrient-dense foods and giving them opportunities to eat anything and everything. But before we get into how to get fussy eaters to eat vegetables, it's helpful to have a general understanding of what fuels their growing bodies.
Iron
Iron helps move oxygen from the lungs to the rest of the body. It's essential! It's best to turn to iron-rich, real food sources to help meet your toddler's need for iron. Iron is available in two forms: Heme and non-heme. Heme is found in meat, seafood, and poultry. It's more absorbable than non-heme iron (plant-based sources of iron, like lentils, beans, tomato puree, and quinoa).
Omega-3 (DHA)
As a whole, healthy fats are vital for infants, babies, and toddlers. They protect major organs, increase nutrient absorption, prevent constipation, and stabilize blood sugar. And of course, they keep toddlers full and satisfied. If your little one is vegan or mostly plant-based, my recommended plant-based source of DHA supplementation is marine algae.
Vitamin D3
Vitamin D is important for a toddler's growing bones, immunity, and ore. Food sources of vitamin D for your toddler include cod liver oil, salmon, mackerel, herring, egg yolks, and beef liver. It's best to supplement vitamin D, however, as food sources alone aren't enough.
Choline
Choline is not a widely recognized nutrient, but it plays a crucial role in infant development! It supports brain development, enhances the memory, improves cognitive function, and more. Food sources of choline include eggs, liver, salmon, beef, beans, lentils, and plain yogurt.
Calcium
Like vitamin D, calcium is vital for building strong bones and teeth. For optimal absorption, pair foods with calcium with fat. Toddler-friendly foods with calcium include plain yogurt, canned sardines (mashed with avocado), kefir (add to a smoothie), salmon, chia seeds, tahini, and spinach.
Protein
Protein is essential for your toddler's growth, maintenance, and more. Of all the nutrients toddlers need to be healthy, protein is key! It contains many nutrients that are needed for your child's health. Protein can come from animal or plant-based sources.
See here and here for toddler meal ideas! If you currently have a baby, click here for baby nutrition.
Wondering How to Get Fussy Eaters to Eat Vegetables? Try These 10 Ideas
Whether you have a baby, toddler, or teen, it's never too late to encourage healthier eating habits. That said, when your household has a picky eater—or three!—providing balanced, nutritious meals can feel impossible. If you're tired of offering the same-old, same-old with little success, try these tricks for how to get fussy eaters to eat vegetables.
Lastly, if you're not the only one who prepares food for your child, be sure to share these tips with your partner, caregiver, and grandparents! Consistency is key.
1. As Often as Possible, Eat Together
Easier said than done, I get it. Between schedules and activities, the stars don't always align. However, whenever possible, eat together. This means no media distractions—like TV or cell phones—at mealtime. Strike up conversation! Use this time to model healthy eating. Serve one meal for the whole family and resist the urge to make another meal if your child refuses what you've served. This only encourages picky eating. Try to include at least one food your child likes with each meal and continue to provide a balanced meal, whether she or he eats it or not.
2. Don't Pressure or Punish
If your toddler refuses a vegetable (or a meal, entirely), avoid fussing over it. As mentioned, it's important for children to learn to listen to their bodies and use hunger as a guide. If they ate a big breakfast or lunch, for example, they may not be interested in eating much the rest of the day. It's a parent's responsibility to provide food, and it's the child's decision to eat it. Pressuring kids to eat—or punishing them if they don't—can make them actively dislike foods they may otherwise like.
3. Try, Try Again
Just because a child refuses a vegetable once, don't give up. Keep offering new foods and those your child didn't like before. It can take as many as 10 or more times tasting a food before a toddler's taste buds accept it. Keep in mind that having scheduled mealtimes (and limiting snacks) can help ensure your child is hungry when a new food is introduced—enticing them to try it.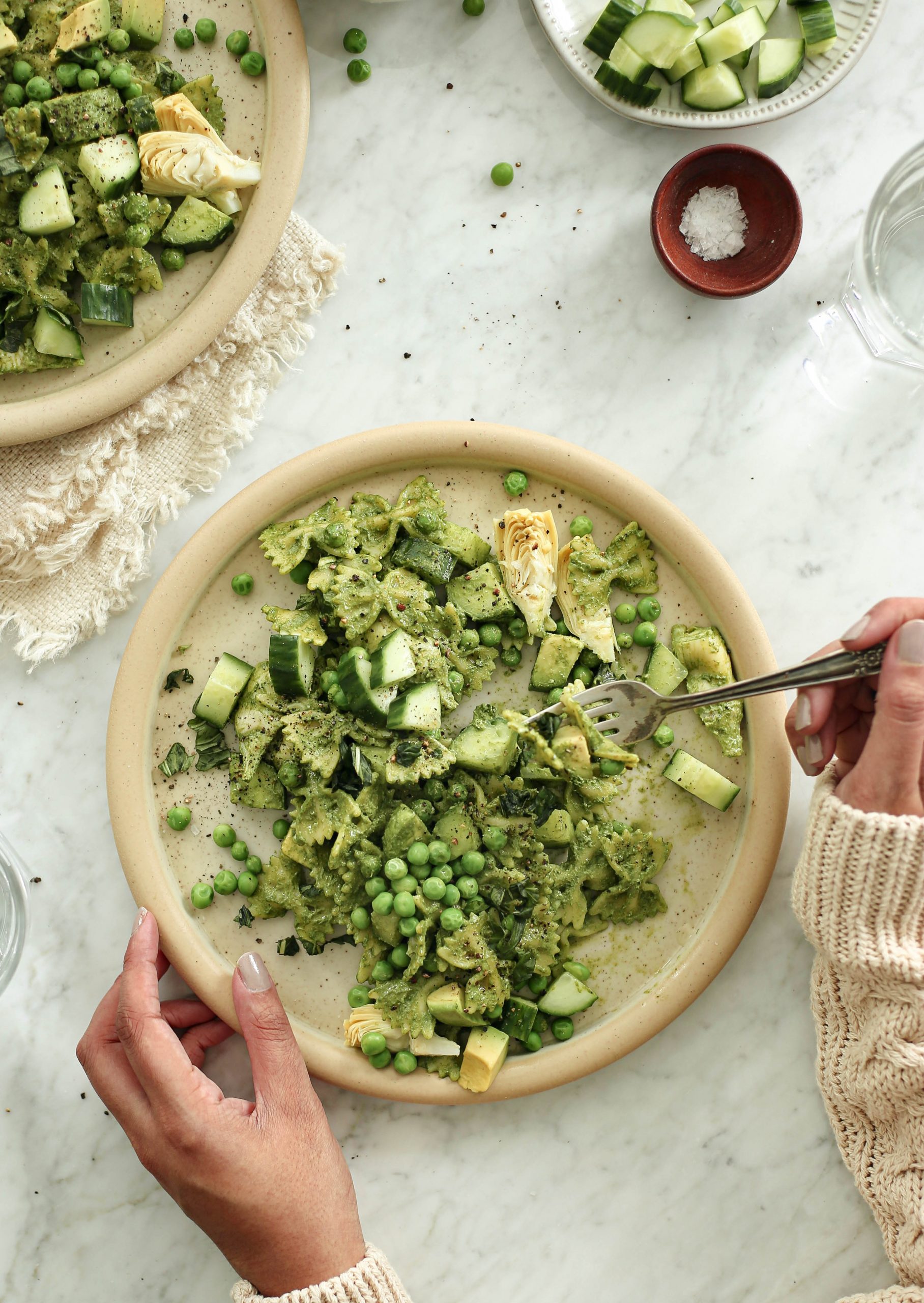 4. Make Food Fun
Toddlers are especially open to trying foods arranged in eye-catching, creative ways. Make foods look irresistible by arranging them in fun, colorful shapes that toddlers can recognize. Children this age also tend to enjoy any food involving a dip! Finger foods are also usually a hit with toddlers. Cut solid foods into bite-size pieces they can easily eat themselves, making sure the pieces are small enough to avoid the risk of choking.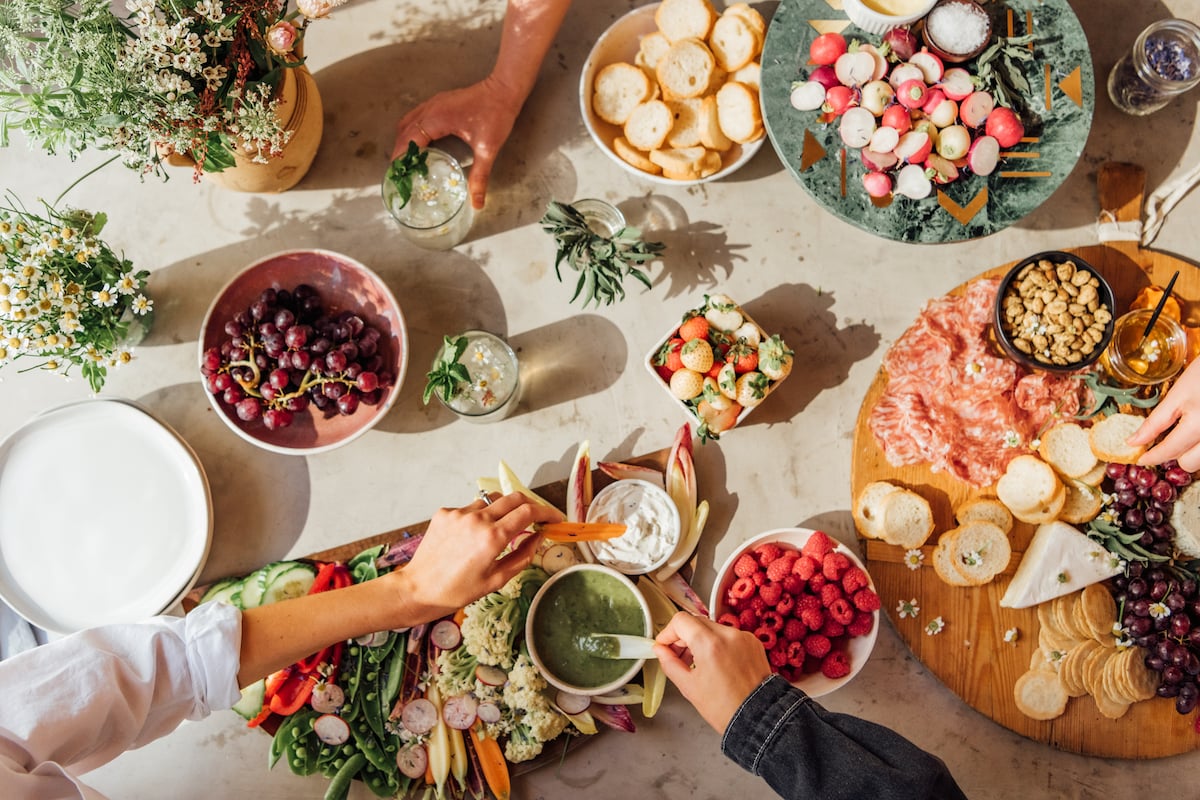 5. Add Veggies to Baked Goods
Sneak 'em in! As much as I encourage adding veggies to your child's plate, I get it: it's not always easy (or fun). And that's where veggie-packed baked goods come in. This ties into another tip for how to get fussy eaters to eat vegetables: involve your kids in the baking process. Many toddlers and young children love being helpers. Oh, and don't forget smoothies. They're another vehicle for adding produce like leafy greens, celery, cucumber, and carrots.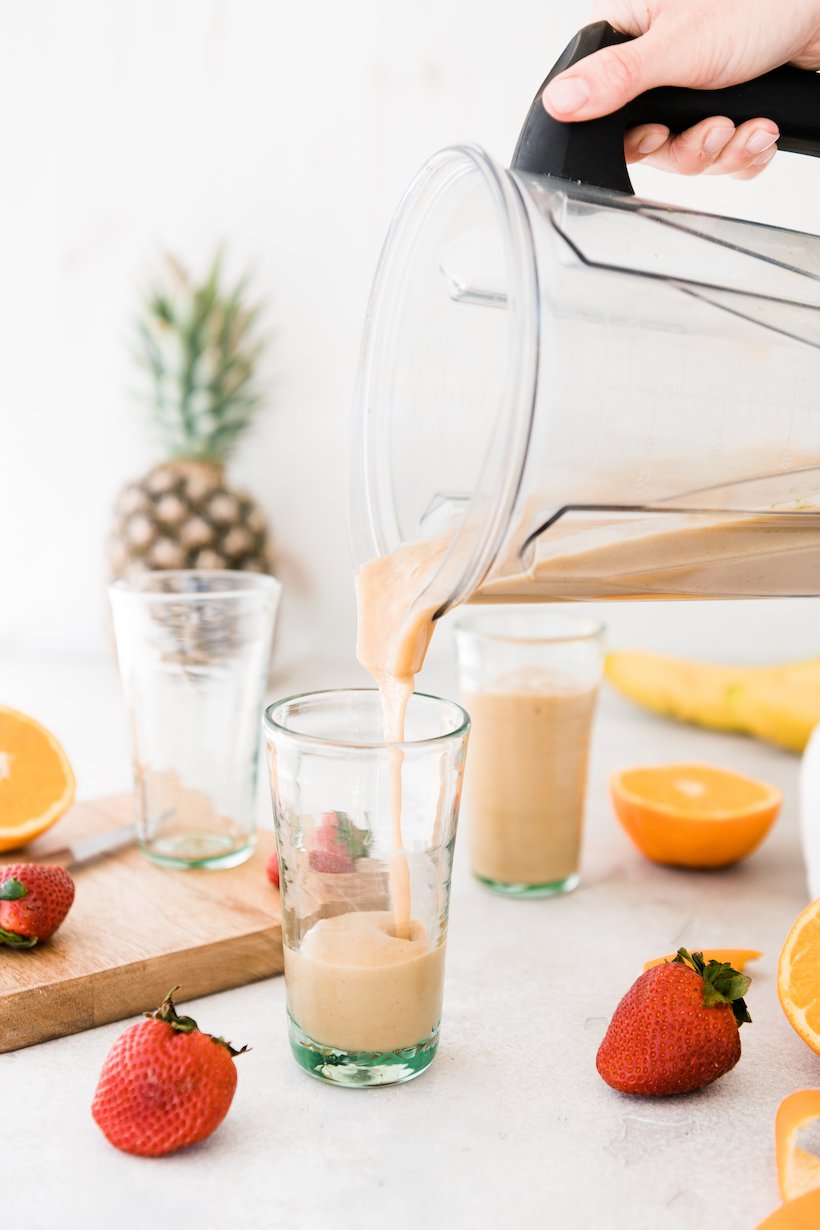 6. Offer New Foods In Small Amounts
When it comes to helping your child explore new flavors and textures in food, start small. Try adding different herbs and spices to simple meals to make vegetables tastier (roasting veggies automatically cuts their bitterness, too!). To minimize waste, offer new foods in small amounts. Think: 1-2 bites. If it doesn't go well, wait at least a week before reintroducing the same food. Rinse, repeat.
7. Involve Kids In The Planning and Shopping Process
Put your toddler's growing curiosity to good use. At the grocery store, let your child pick which fruit and vegetable to make for dinner. Read kid-friendly cookbooks together and let your child pick out new recipes to try. Knowing that kids love exerting power and control, involving them in the planning process makes them feel like grown-ups. So, give them their choice of vegetables (choose 2-3) and see if that doesn't empower them to choose.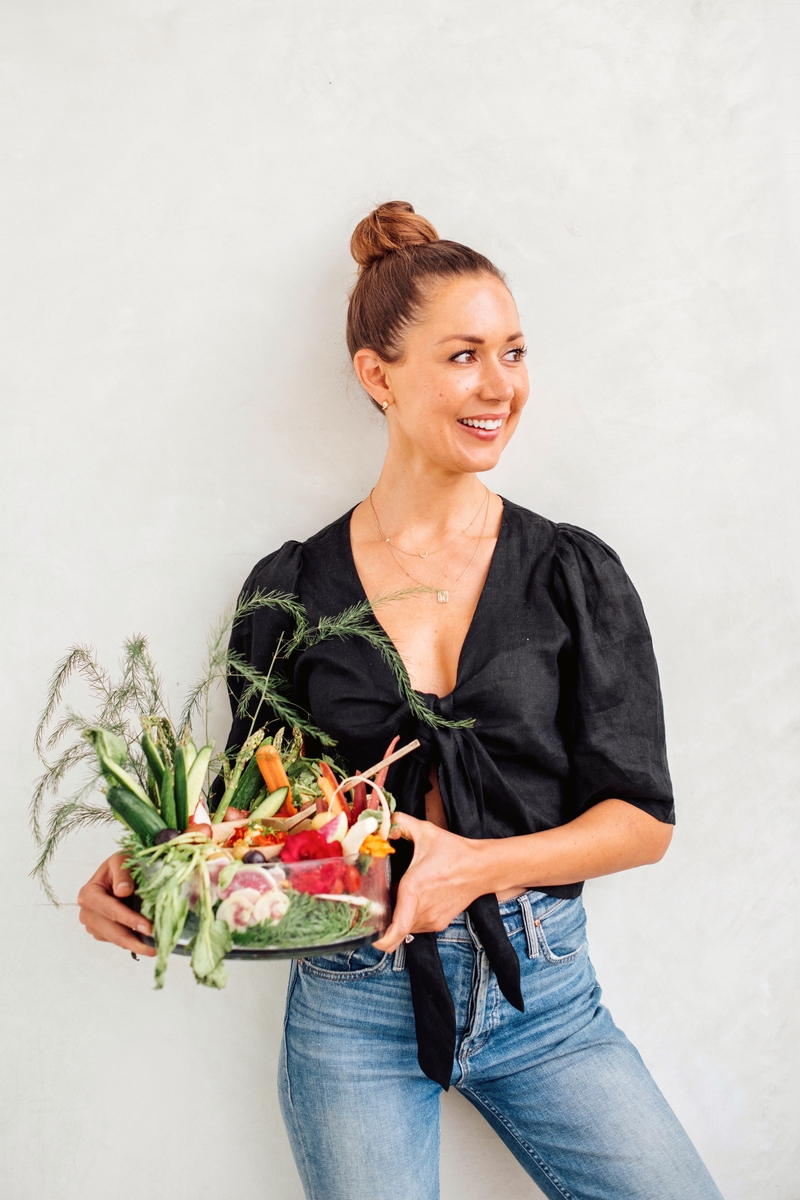 8. Encourage Kitchen Helpers
Some cooking tasks are perfect for toddlers (with plenty of supervision, of course): sifting, stirring, counting ingredients, and putting veggies into a pasta salad. Have your kids put leafy greens into smoothie or toss Brussels sprouts with olive oil and sea salt for roasting. Even a DIY pizza night is a great way to load on the veggies. They'll be much more willing to eat their creations! Research shows that children who are involved in the preparation of foods, such as vegetables, develop more positive attitudes toward—and preferences for—those foods.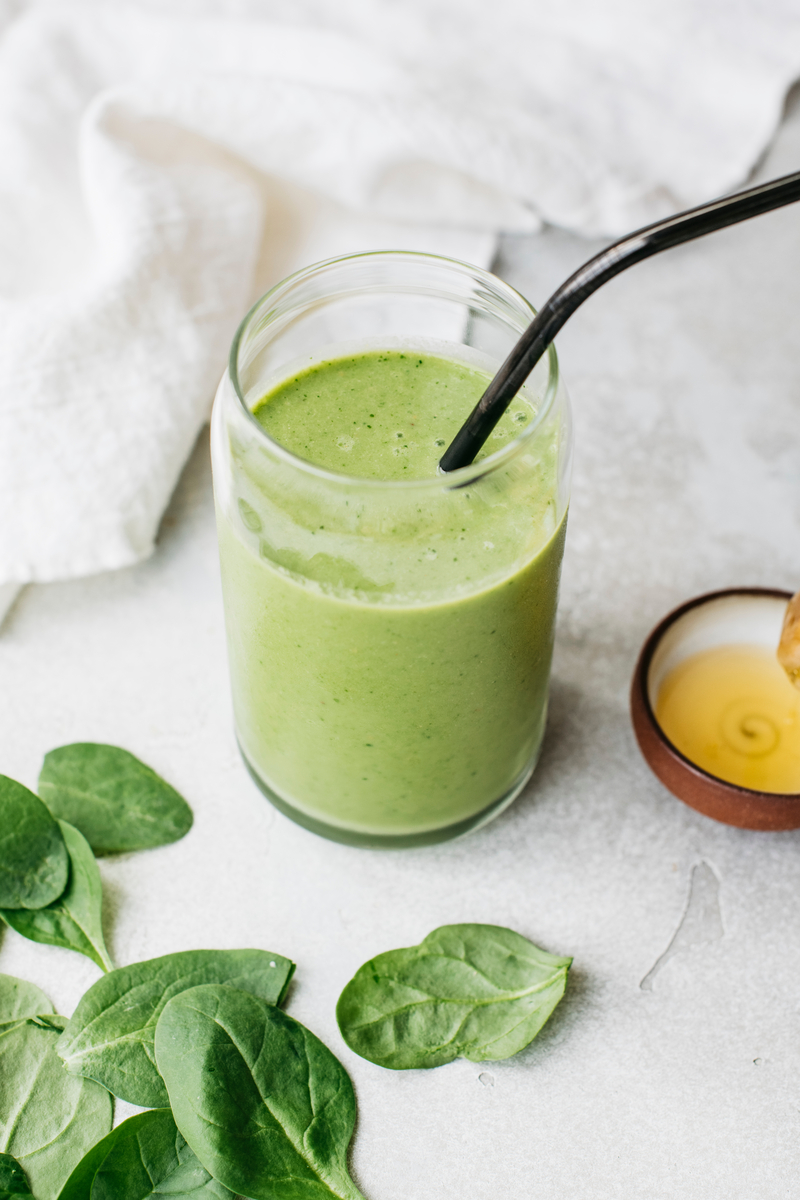 9. Implement a Food Bridge
Once a food is accepted, use what's known as a "food bridge" to introduce your child to similar colors, flavors, and textures. This will help expand their palates. If your child likes pumpkin pie, for example, try mashed sweet potatoes, then mashed carrots. If your kid eats avocado, try mashing green peas into it. If tortellini is a win, try ravioli (filled with spinach and cheese or butternut squash) in the same bowl as well. Seems simple, but it totally works.
10. Celebrate Veggie Wins
The less attention and pressure you put on your kids, the more likely they are to eat their vegetables. However, it's important to celebrate small veggie wins! Rather than reward them with dessert, create a white board grid they can add magnets to. Once they fill the grid, they get extra play time outside, a new sticker book, etc. On a nightly basis, we want to try to avoid using dessert as a reward. I.e., If you eat your broccoli, you can have a cookie. This can interfere with your child's natural ability to regulate hunger. It also encourages kids to reward themselves with treats every time they eat veggies. Everything in moderation.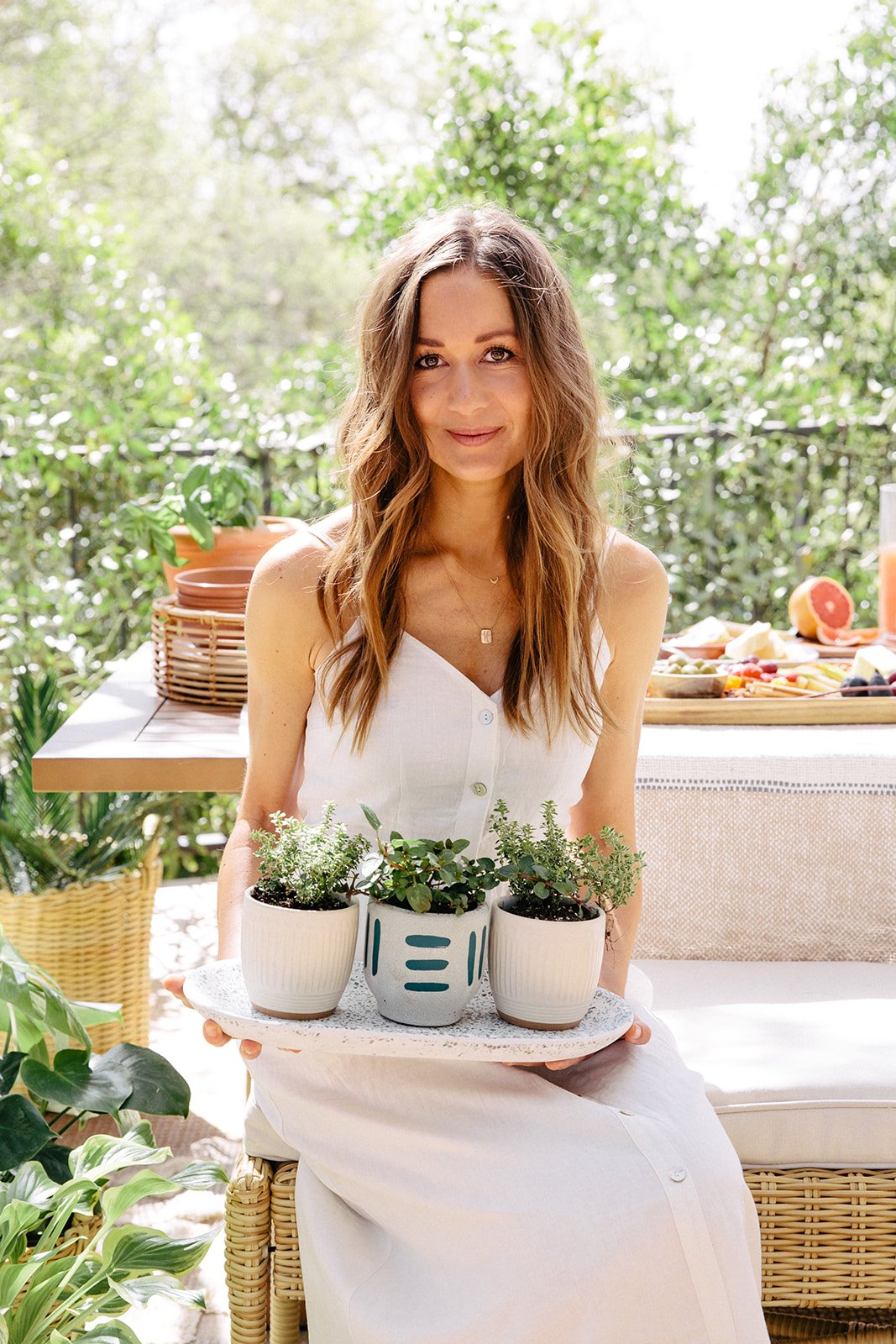 5 Book Recommendations for Picky Eaters
A few for parents (and caregivers)—as well as a couple for kids! When kids read about picky eaters, they feel validated in their behaviors around food. Simultaneously, these books encourage fussy eaters to branch out and try new ingredients.
A Parent's Guide to Intuitive Eating
This book breaks down intuitive eating in a way that's easy to understand and even easier to implement. It explains how to help your children develop a positive relationship with food. Through the techniques and tips in this book, you'll discover how to eliminate stress, anxiety, and food battles and instead enjoy feeding your confident eater!
---
Help! My Toddler Is Not Eating
As a dietitian and eating behavior specialist, Dr. Elizabeth Roberts has helped many parents who are overwhelmed with their picky toddler. She wants to share her solutions with you to achieve one goal: go from mealtime tantrums, food refusal, and cooking on demand to relaxed, enjoyable family meals, and watching your toddler try new food.
---
Raising A Healthy, Happy Eater
In Raising a Healthy, Happy Eater, the authors explain how to expand your family's food horizons, avoid the picky eater trap, identify special feeding needs, and put joy back into mealtimes. Think: advice tailored to every stage from newborn through school-age, real-life stories of parents and kids they have helped, wisdom from cultures across the globe on how to feed kids, and more.
---
This article is for informational purposes only. Nutrients toddlers need to be healthy will vary from child to child. It is not, nor is it intended to be, a substitute for professional medical advice, diagnosis, or treatment and we recommend that you always consult with your healthcare provider.