While I love to cook, I'm always looking for ways to cut a few corners in meal prep. I'll opt for a "splash" of this instead of measuring things out, and I take a hard pass on any "optional" ingredient in a recipe if it means eliminating a step. Of course, there are occasions when I'm fully ready to roll up my sleeves and spend hours perfecting a culinary masterpiece. But most of the time (aka weeknights), I'm sticking with my tried-and-true strategies to get a delicious meal on the table as quickly as possible. That's when the best healthy slow cooker recipes come in handy.
We're all busy, but that doesn't mean our meals have to lack nutrition and flavor when we're short on time.
Featured image of Megan Roup by Michelle Nash.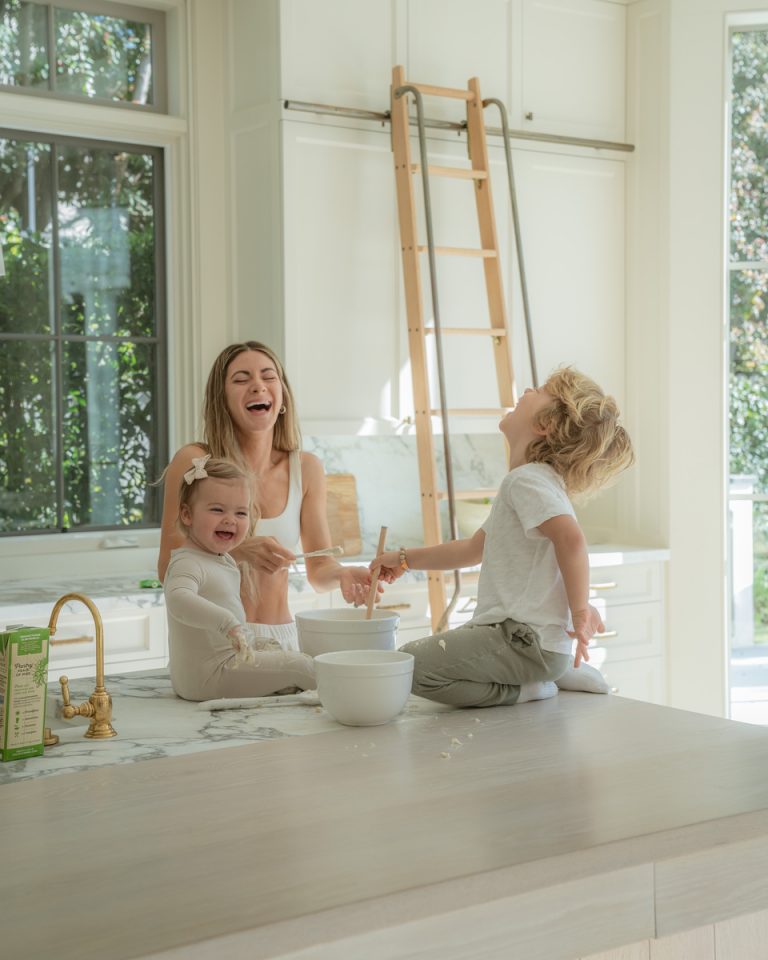 The Best Healthy Slow Cooker Recipes
So when I finally discovered slow cooker meals, the magic was not lost on me. Perfectly roast an entire meal while you sleep? Provide enough to feed a crowd? Only one pot to clean at the end? This thing is foolproof, and with a little bit of prep and a few ingredients, you can come home to an easy, warming meal at the end of the day.
Scroll on for some of the best healthy slow-cooker recipes I like to keep in my back pocket. Whether you're in the mood for a comforting stew, cozy curry, or a veggie-packed soup, we've got slow-cooker recipes for whatever healthy comfort food you're craving.
Do you have your own list of the best slow cooker meals that make dinnertime easy and effortless? Please share them in the comments below!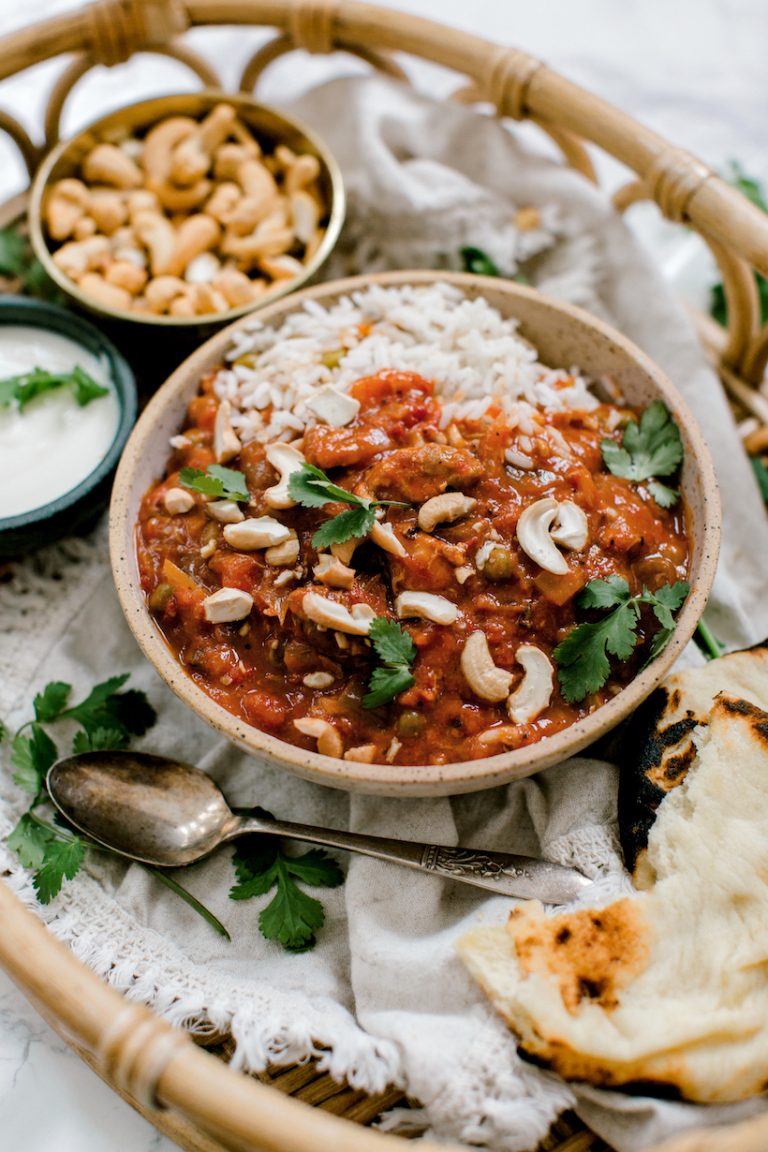 Why We Love It: Just chop up a few ingredients, throw them in the slow cooker before work, and at the end of the day, you're greeted by the most mouthwatering aromas of your favorite Indian meal. And because January calls for cleaned-up options of our faves, we love that this spin comes with less grease, sodium, and after-bloat. You're welcome.
Hero Ingredient: Two tablespoons of tomato paste ground this dish with a warming richness.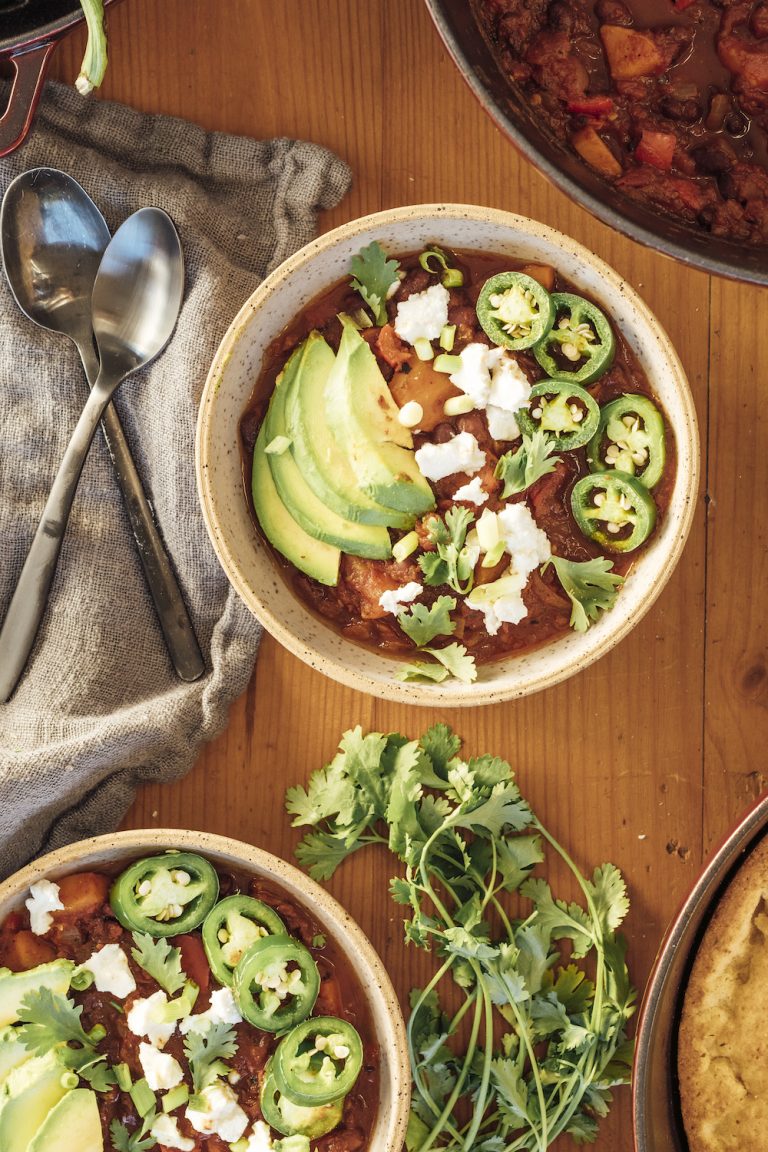 Why We Love It: A favorite recipe among all of us at Camille Styles, this chili couldn't be easier—or more full of flavor. Chili is the perfect way to warm up in the winter, but it often calls for heavier, fattier cuts of meat that we left behind us with the holidays. Enjoy this vegetarian version that packs beans, sweet potatoes, and plenty of spices to fill you up with all the good stuff.
Hero Ingredient: Speaking of spices… cumin's nutty warmth is really doing it for me.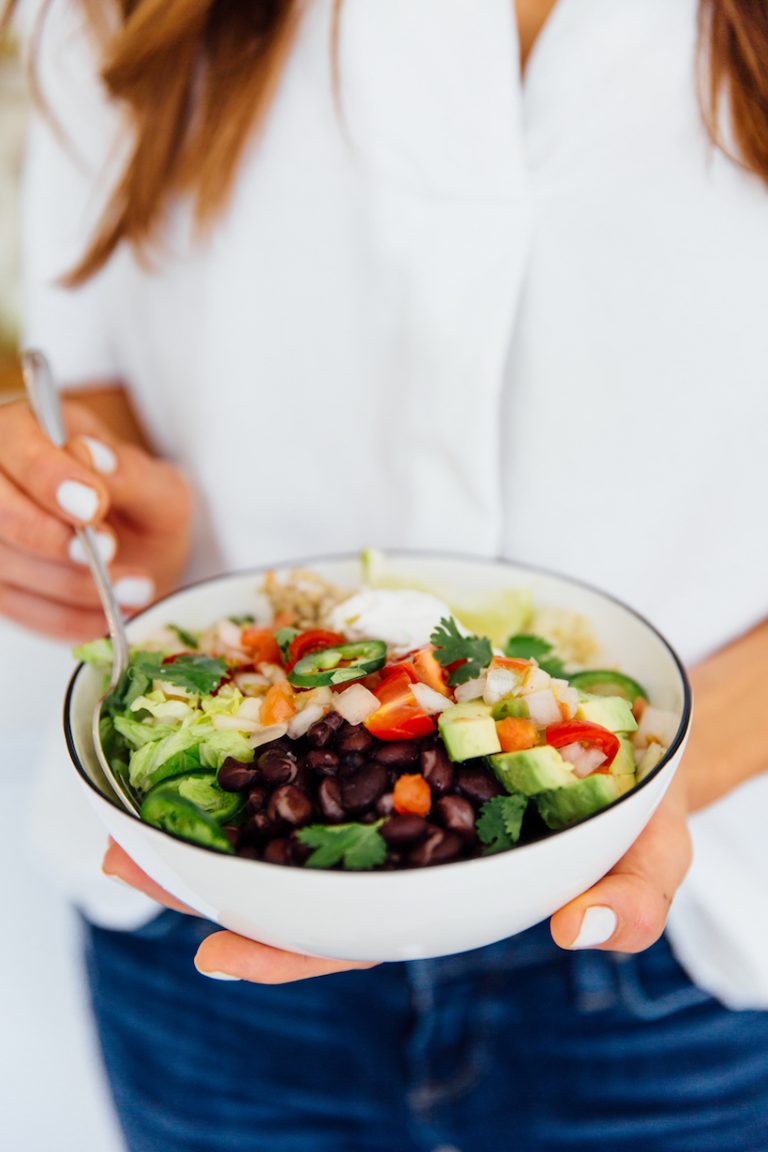 Why We Love It: We love this yummy protein-packed bowl for a healthy, delicious weeknight meal. If you want to take this recipe to the next level, just scoop it up with all the toppings into a burrito-sized tortilla and fully enjoy a full Chipotle-style indulgence.
Hero Ingredient: Verde enchilada sauce is the ultimate shortcut—and flavor booster.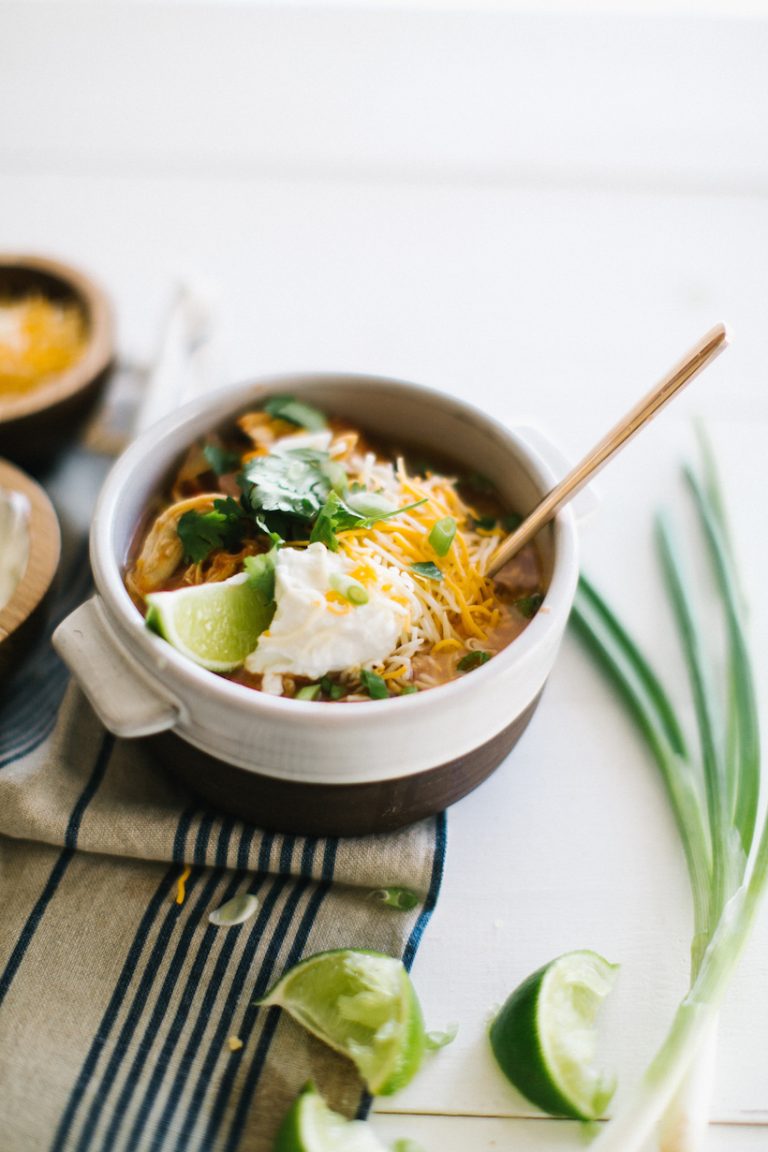 Why We Love It: The only prep this recipe requires is chopping up an onion and opening a few cans. It really is that easy, and after hanging out in the slow cooker for eight hours, it tastes like you've been hovering over the stove all day.
Hero Ingredient: Tangy and sharp, chopped green chiles bring a pop of pungency to this chili. Don't underestimate the tiny can.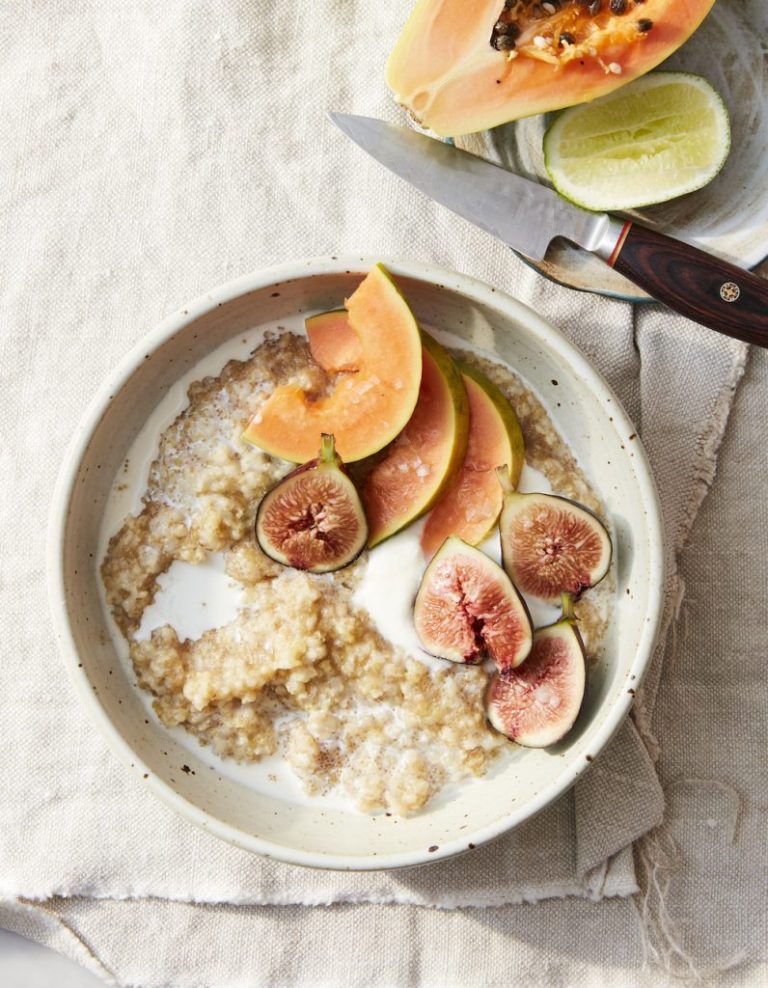 Why We Love It: When I'm in need of something comforting and warm on a cold winter weeknight, I love making breakfast for dinner. Sarah Copeland is all about creating simple but stunning food, and this recipe is exactly that. With just a few ingredients, all of the separate components can shine. It's an ethos that I'm fully on board with, and one that displays itself beautifully in this recipe. The papaya, figs, and honey bring just enough sweetness to the hearty mix of amaranth and millet. And while you're welcome to cook this on the stovetop, I'd much rather mix all the ingredients together and let my slow cooker work its magic.
Hero Ingredient: This is not your average oatmeal—the mix of toothy, warming millet and amaranth make sure of it.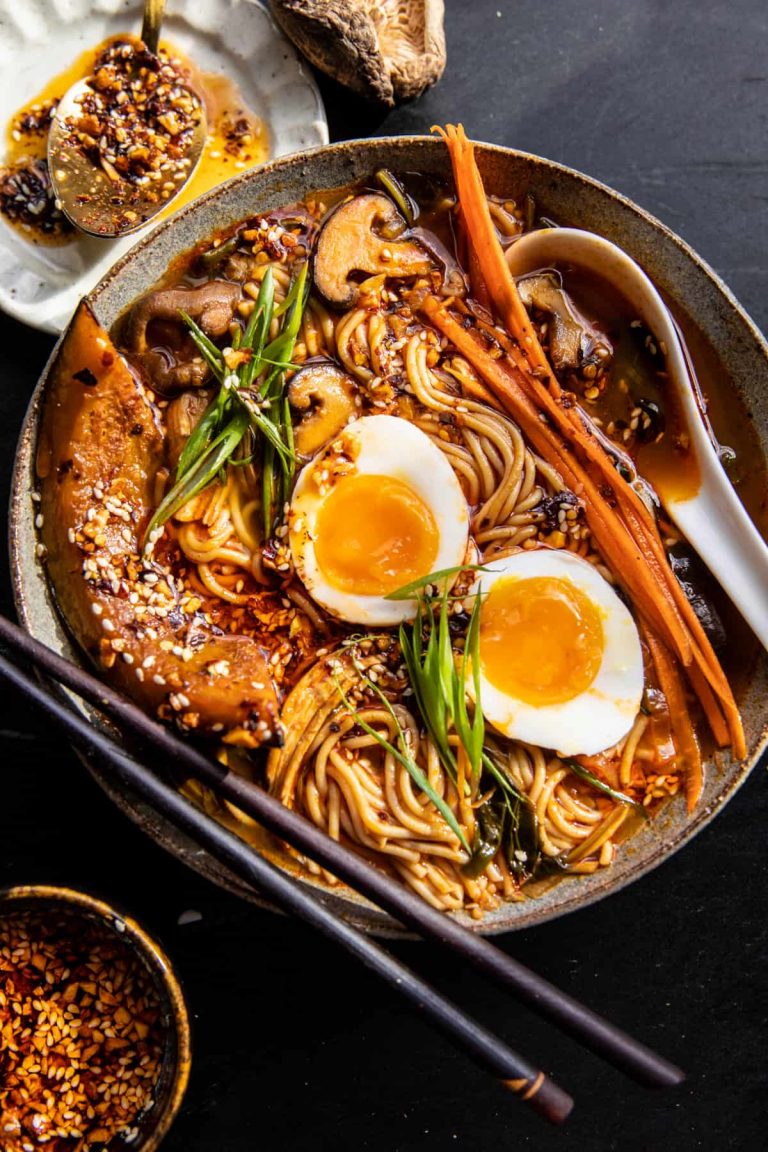 Why We Love It: After I discovered the deliciousness that comes from using mushrooms to flavor a broth, I knew there was no turning back. Once this recipe became a part of my weeknight, healthy-cooking repertoire, I knew that no other ramen would ever match it. This recipe can double as a perfect date night dish. Easy, but special.
Hero Ingredient: Don't you dare skip the honey-roasted squash. It's unexpected but divine.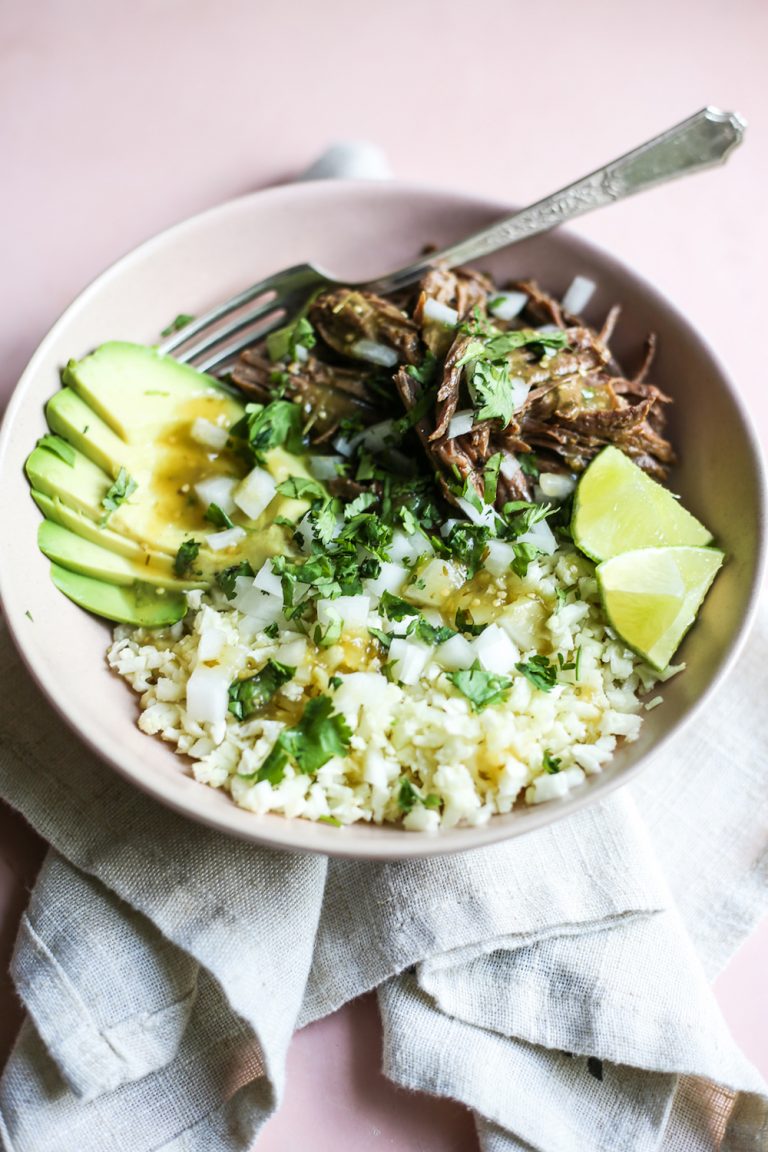 Why We Love It: You can't go wrong with a simple yet versatile protein that basically cooks itself. This flavorful, savory shredded beef can be served bowl-style, wrapped up in a tortilla, on top of a stuffed sweet potato. You name it!
Hero Ingredient: 2023 is the year that you discover cauliflower rice's amazing versatility. Make these bowls your first foray.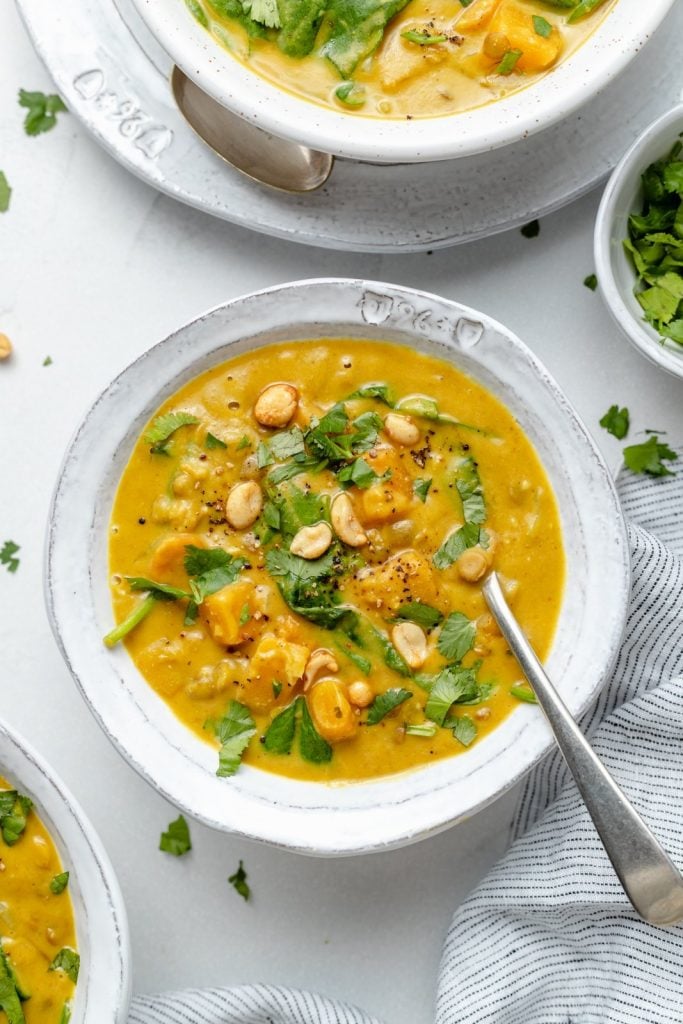 Why We Love It: This soup is just about as nourishing as it gets. It's vegan, full of protein, and makes the most of a whole lot of anti-inflammatory ingredients. There's just so much goodness in a single bowl: butternut squash, carrots, turmeric, and tons of spinach. Plus, the flavor is just unreal.
Hero Ingredient: The secret ingredient? Peanut butter! It lends each spoonful an incredible umami flavor that makes this one of my favorite soups.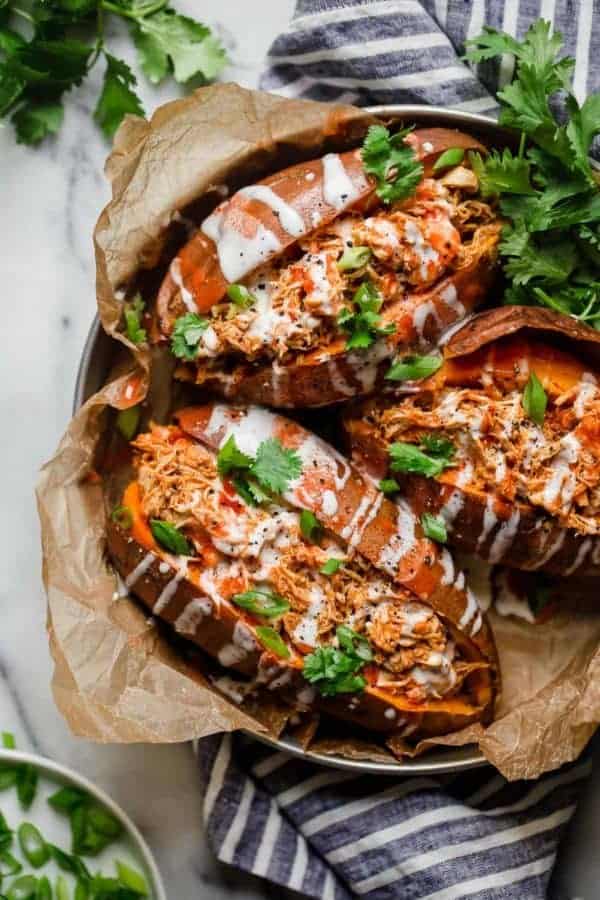 Why We Love It: Sweet potatoes on their own? Delicious. Sweet potatoes stuffed with the best shredded buffalo chicken? Unbelievable. These jacket potatoes are healthy, wholesome, and hearty. And if you want to lighten things up all the more, skip the sweet potato and enjoy your buffalo chicken atop a bed of greens instead.
Hero Ingredient: With only eight ingredients, each component of this dish works hard to bring tons of flavor to the forefront. But the one that stands out the most? Just a half-teaspoon of cayenne—it's the perfect little pinch of heat.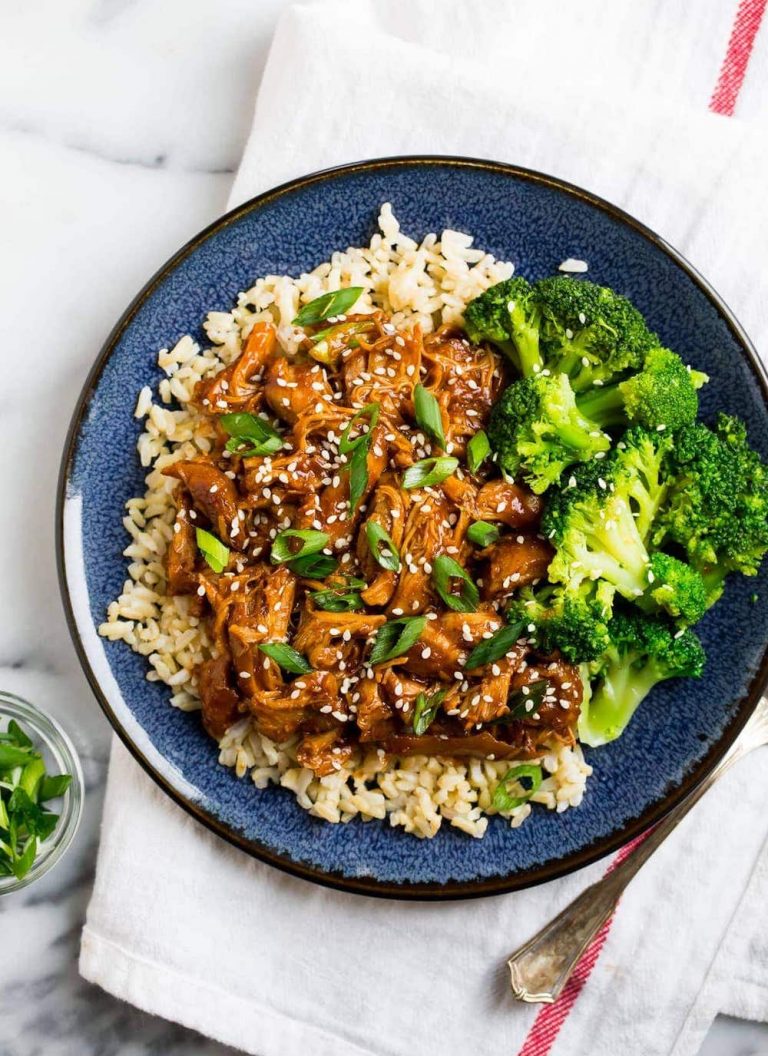 Why We Love It: This juicy, flavorful chicken is truly better (and healthier) than my usual Sunday takeout order. By using tamari instead of soy sauce and arrowroot flour instead of cornstarch, you've got your restaurant-level Asian dinner, healthified.
Hero Ingredient: While the recipe lets you add in any chili paste of your choice, I can't recommend sambal oelek enough. The spicy Indonesian chili paste is beautifully bright.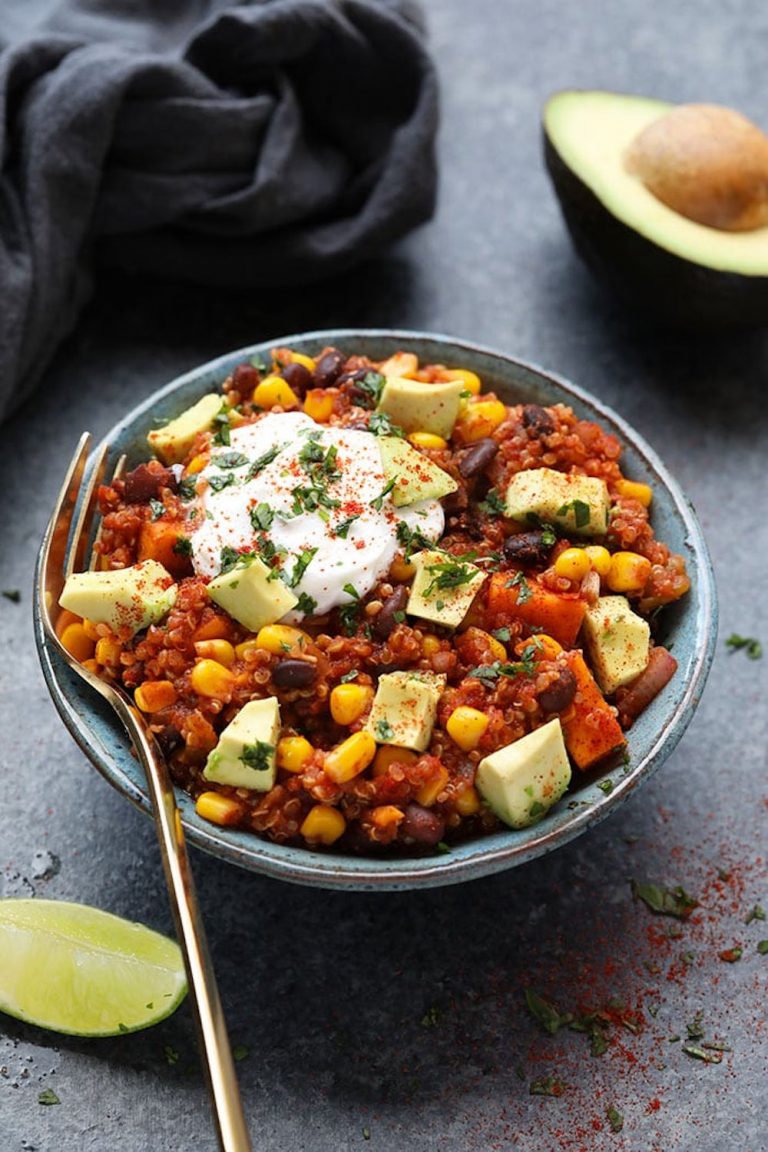 Why We Love It: If any recipe calls for sweet potatoes, I'm in. This easy Mexican quinoa makes for another laid-back meal that tastes like you worked up a sweat in the kitchen for hours. With bursts of flavor from the green chiles, balanced with the tender, satisfying sweet potatoes, you've got a party on a plate that comes together in a snap.
Hero Ingredient: The two teaspoons of maple syrup might initially throw you for a loop, but stay with me. It balances out the spicier components and brings out the tomatoes' rich and sweet flavor.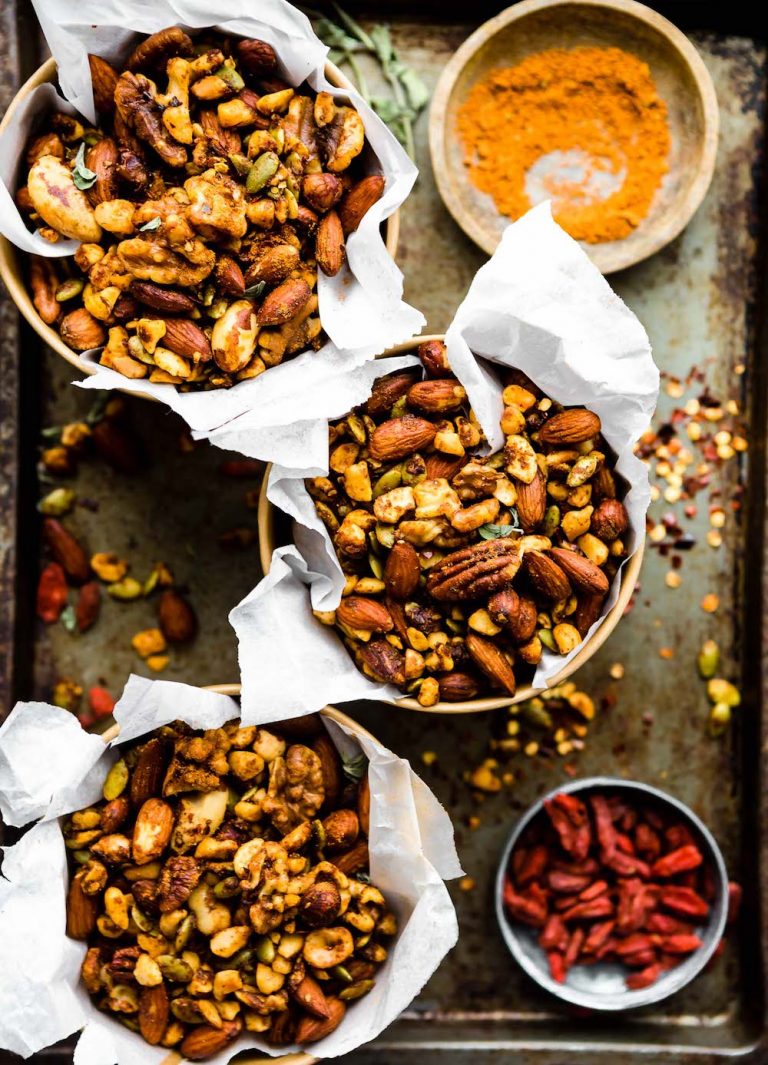 Why We Love It: Okay, not a dinner recipe but how genius is this? If you're a snacker like me, this slow-cooker nut mix is great to have on hand. I'm always on the hunt for snacks that are packed with healthy protein and fats and that won't slow me down throughout the day. Swap in your favorite nuts and mix-ins and you've got yourself a trail-mix upgrade.
Hero Ingredient: I love the sweet-and-spicy thing this snack mix has going for it. Just a little coconut sugar makes it happen.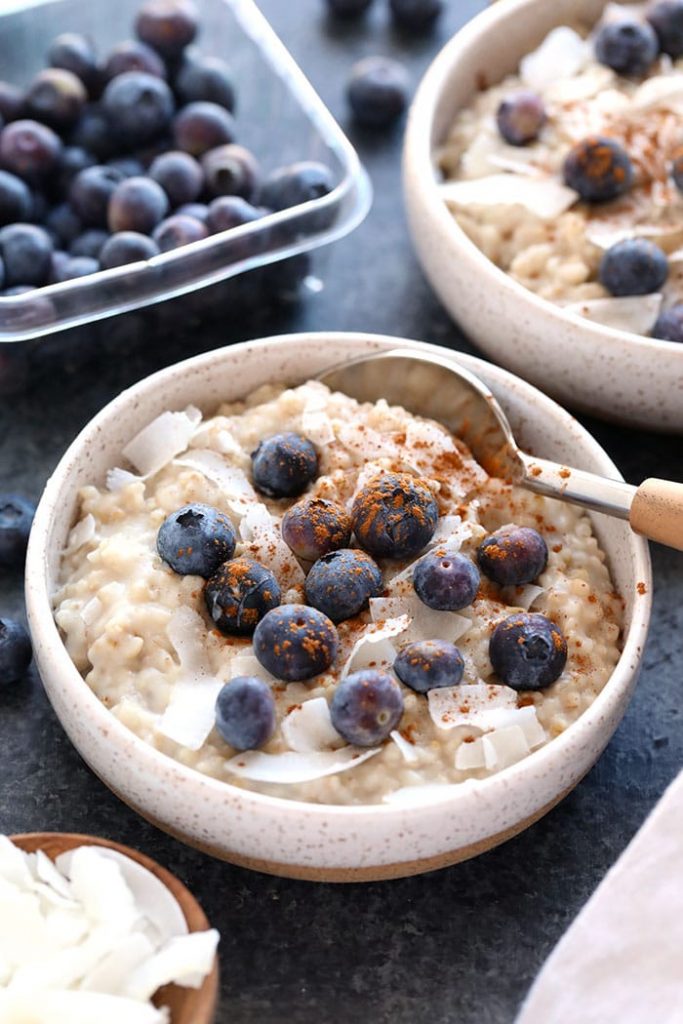 Why We Love It: I love making oats in the crockpot, and I love enjoying a sweet dinner from time to time. It's a relaxing routine to mix together a few healthy and wholesome ingredients knowing they'll magically become something delicious and full of nutrient-dense goodness. When it's been a day and I'm finally wrapping up work, I don't want to have to do anything more than serve myself up a bowl of this.
Hero Ingredient: Full-fat coconut milk helps these oats keep you full while also ensuring that each spoonful is deliciously creamy.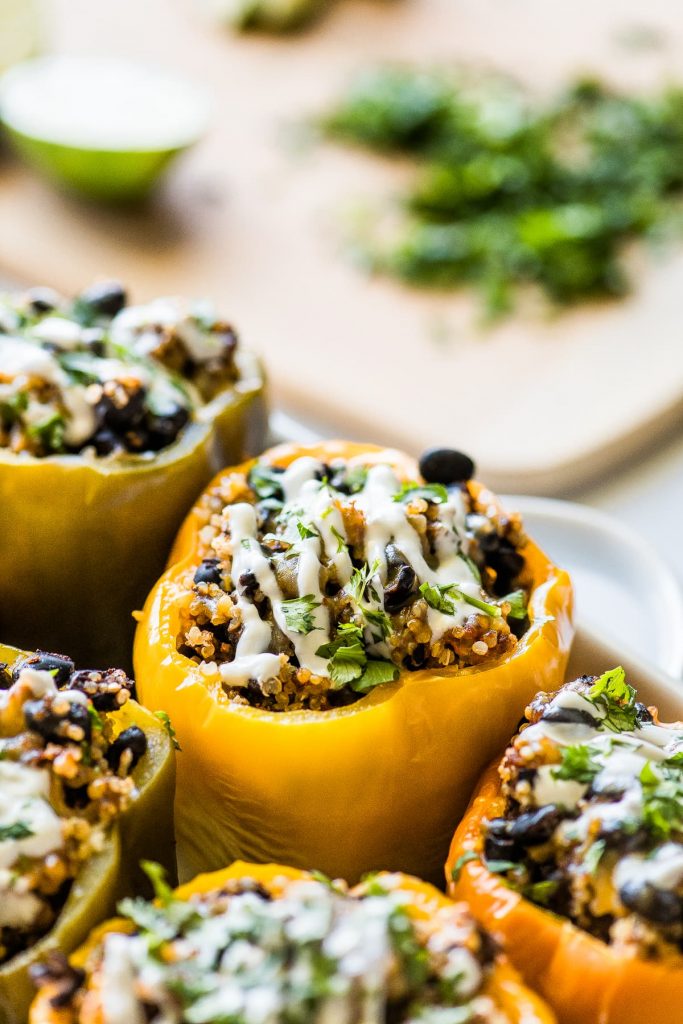 Why We Love It: Admittedly, I'm not a big pepper fan. I'd rather dip pita chips (of course), carrots, or even celery in my hummus. But when peppers are filled with black beans, quinoa, and just the right amount of cheese, you can bet I'm digging in. These stuffed peppers pack tons of flavor from chili powder, cumin, paprika, oregano, and a medley of even more spices. Plus, they're easy to make vegetarian by omitting the ground beef and swapping in your favorite veggies.
Hero Ingredient: Is it just me, or is chili powder a seriously underrated spice blend? It's aromatic, savory, and just spicy enough.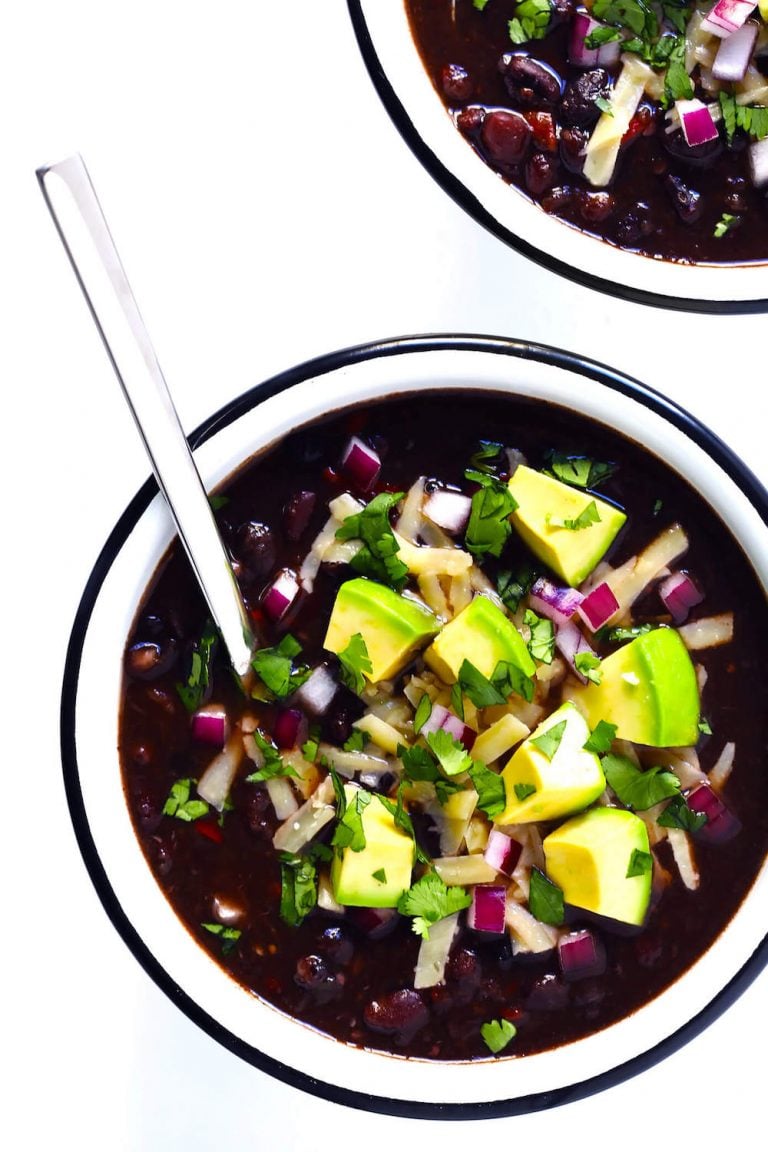 Why We Love It: This veggie chili is the ultimate healthy comfort food. Just add all of the ingredients to your slow cooker and let it do the work. Your only job is to serve yourself a warm bowl with all your fave toppings when dinner time rolls around.
Hero Ingredient: Chili powder, but make it chipotle. The difference is subtle but significant.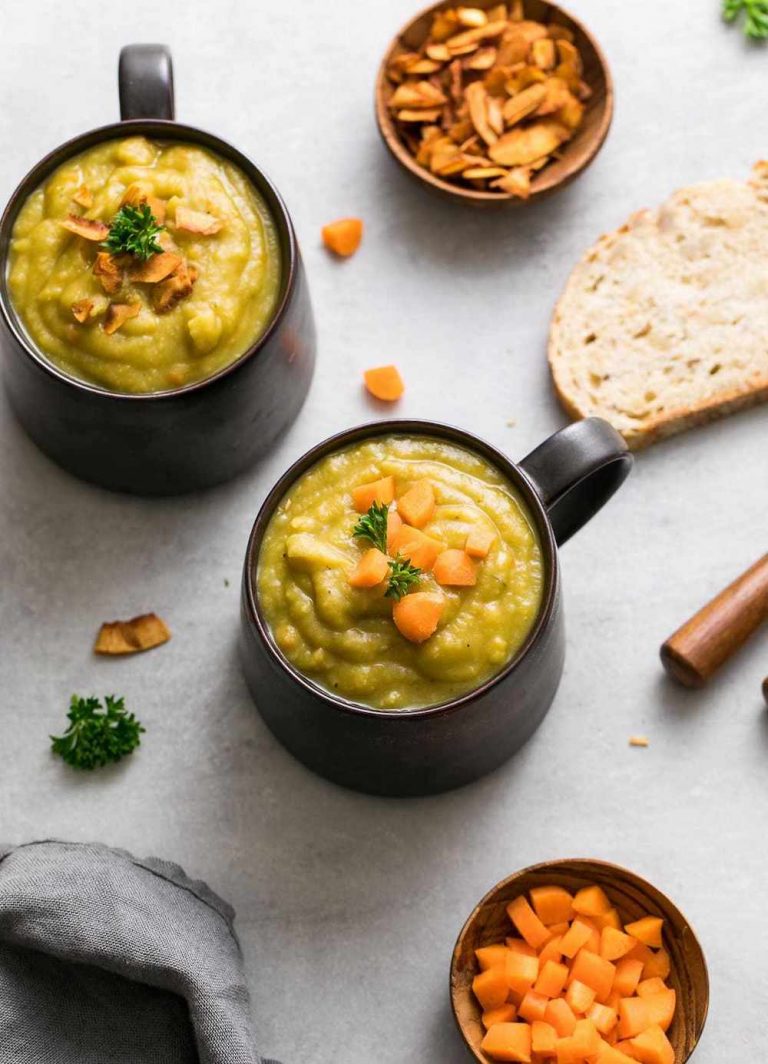 Why We Love It: In the past, one of the easiest ways I've succeeded in sticking to my health goals is by having a big batch of healthy vegetable soup on hand for weekday lunches. This soup is thick and hearty, yet packed with tons of healthy ingredients like carrots, parsnips, and peas. Just prep a big batch on a Sunday and have it in the fridge ready to reheat and enjoy.
Hero Ingredient: If you haven't yet discovered parsnips' nutty, earthy flavor, it's time to hop on board.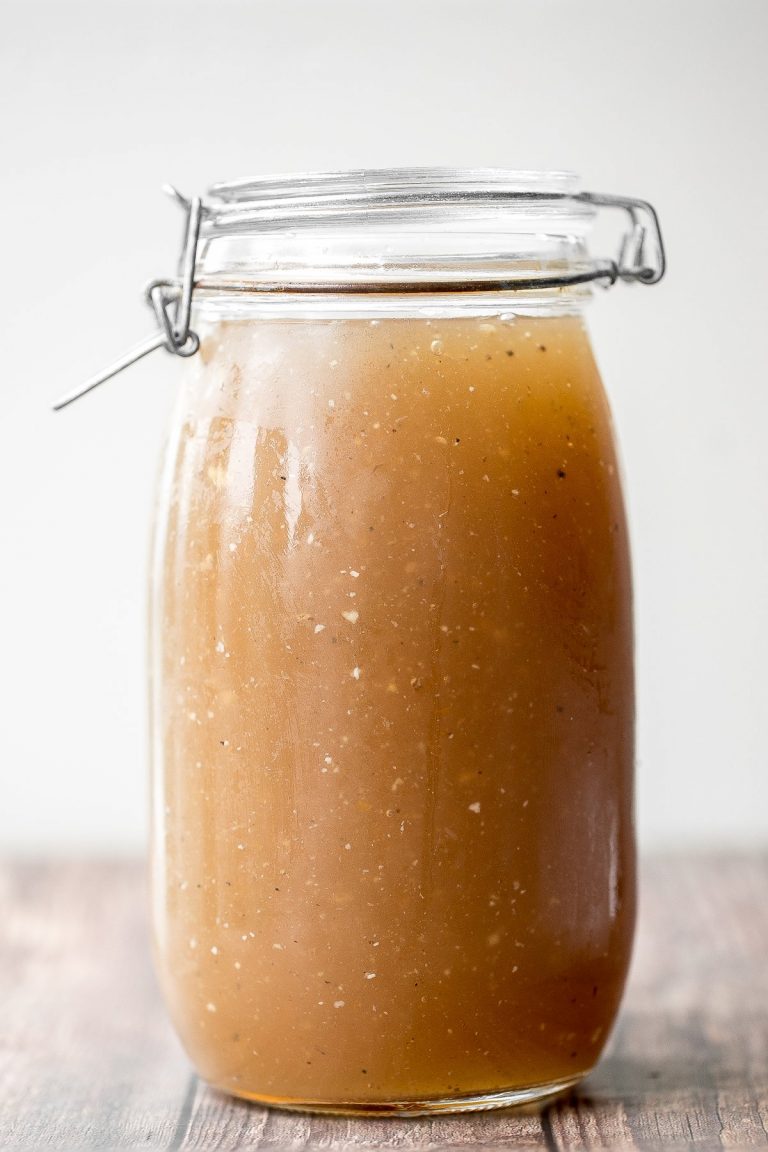 Why We Love It: We can't talk about slow cookers without mentioning bone broth. Whether you've warmed up to it yet or not, bone broth has become all the rage for its miraculous healing powers for skin, nails, hair, and overall health. While you can drink it on its own, you can also reap its benefits while enjoying all of your favorite veggies in this delicious, healthy chicken stew.
Hero Ingredient: I love the spicy, sweet flavor the ginger imparts on this broth.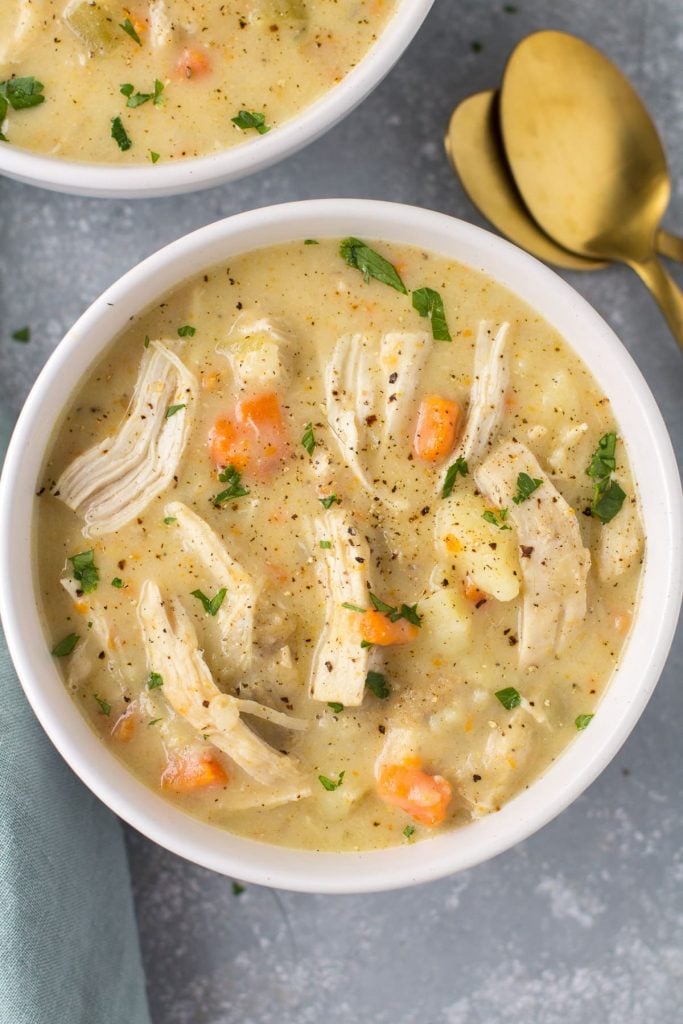 Why We Love It: Chicken pot pie, minus the pie. And while I once believed that the flaky pastry was the best part, this soup has me thinking otherwise. It's cozy, comfy, and creamy while still (somehow!) being paleo and dairy-free. I wouldn't mind filling up with a bowl of this.
Hero Ingredient: Unpopular opinion: next to sweet potatoes, Yukon golds are unsuspectingly addicting.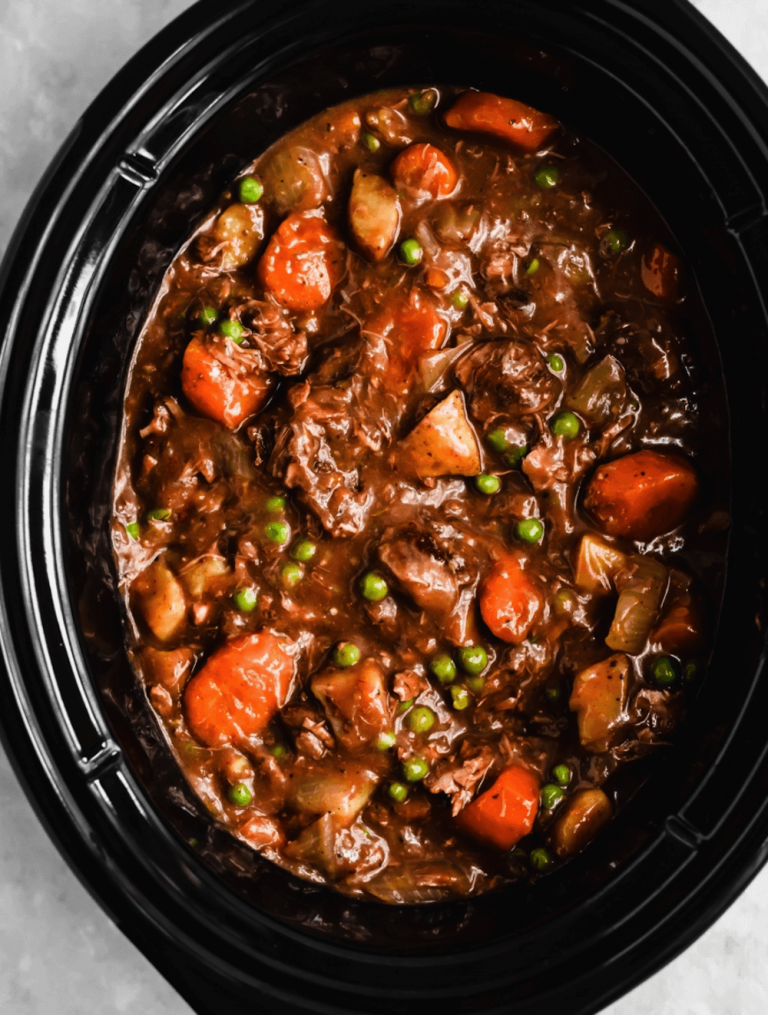 Why We Love It: Growing up, my mom used to make delicious beef stew whenever the weather began to cool off in Texas, and I'd feel instantly transported to my favorite mountain town. There's nothing more comforting on a cold winter night than warm stew simmering away in the kitchen. Add in fuzzy socks and your favorite knit sweater and you've got yourself a top-notch cozy night in.
Hero Ingredient: Dry red wine infuses this stew with a deliciously rich flavor. Be sure to pick out a bottle you won't mind sipping on while you stir.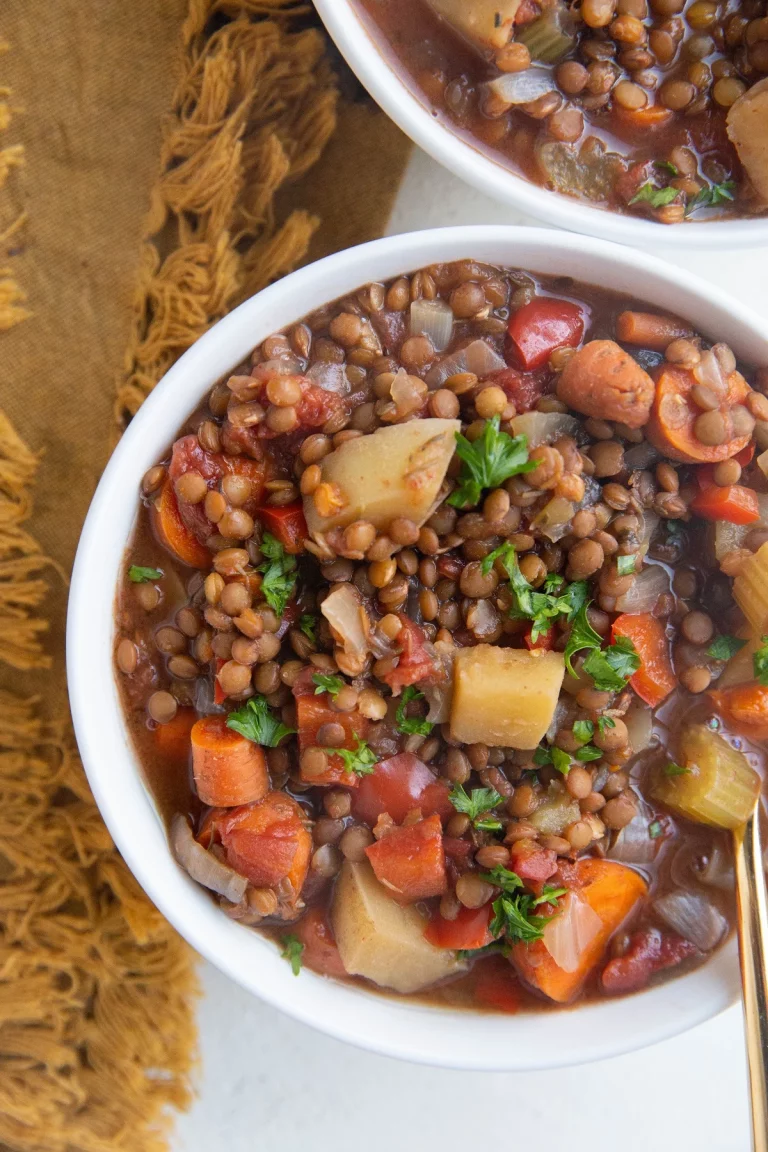 Why We Love It: Want the most bang for your buck when it comes to meal prep? This sweet potato lentil stew feeds a crowd and freezes beautifully. You'll have a cozy, delicious meal ready to go when your comfort food craving hits.
Hero Ingredient: I love the added depth of flavor that just two tablespoons of balsamic vinegar brings to the pot.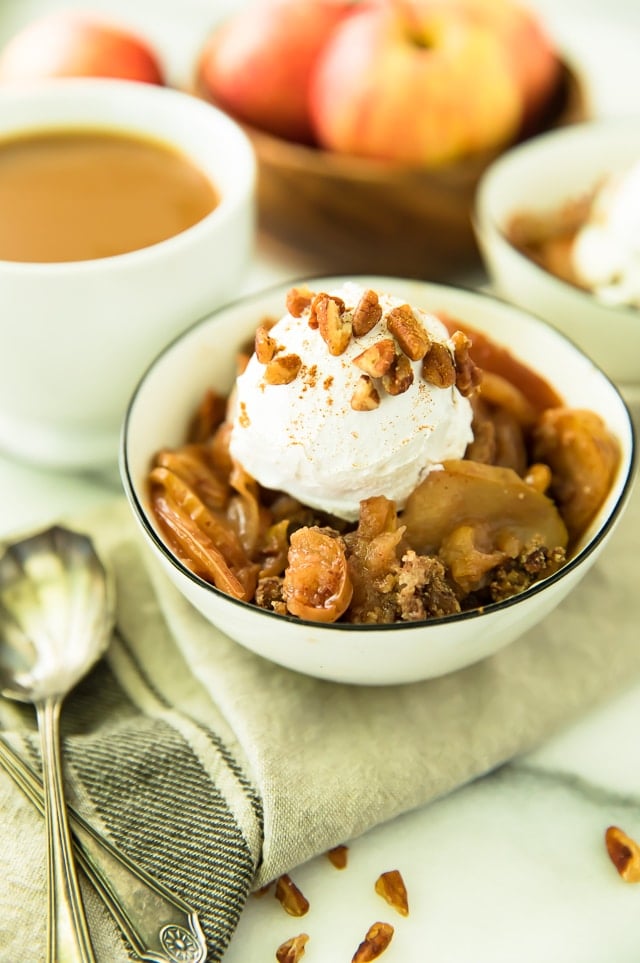 Why We Love It: Nothing is easier or more comforting in the cold weather than apple crisp. It's so much simpler than apple pie, and this version keeps things light with a nutty pecan and almond flour crumble. If you didn't think your weeknights could involve a homemade dessert warm and ready to dig into post-dinner, I'm happy this recipe could prove you wrong.
Hero Ingredient: Is it even apple crisp without the cinnamon?
This post was originally published on December 27, 2020, and has since been updated.