One of my favorite holiday traditions hands DOWN is the annual dinner party we host for the same small group of friends in the week leading up to Christmas. There's something about that time that feels magical. It's the tail-end of the holiday season, just before it crescendos into full-on family time, and it lends itself to major festivity. Every year, we all bring our A-game and show up ready to let our hair down and pop open a bottle of bubbly. In fact, it was at this very party three years ago that I learned to saber my first bottle of champagne. But that's a story for another time.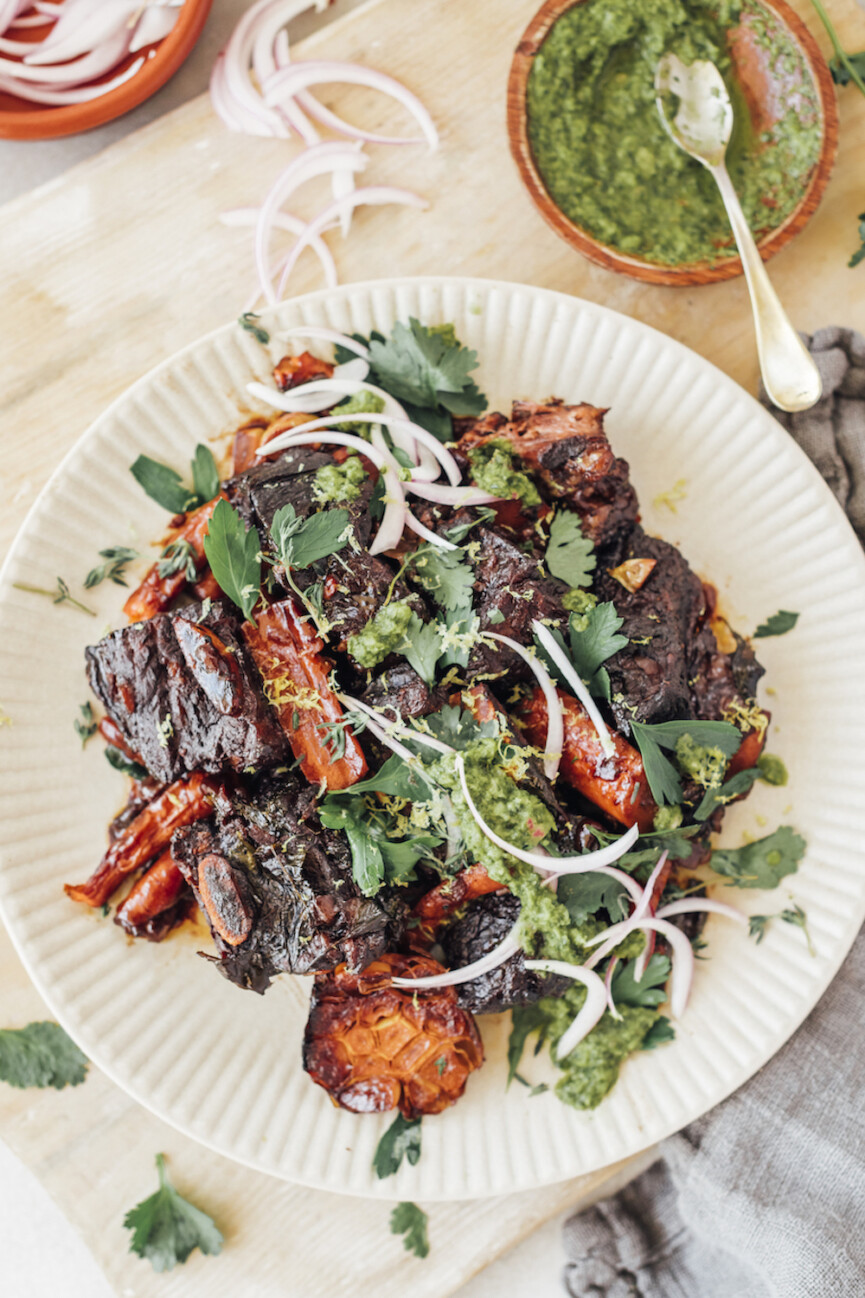 Why I Love This Braised Short Rib Recipe
Since I'm more interested in kicking back with my friends than standing around the stove all night, I've come to rely on a few standby recipes that feel special enough for the holidays but can be made completely in advance. These are recipes that lend themselves to large-batch cooking for a crowd. Of the various dishes I've made through the years, it's this sweet and spicy braised short rib recipe that's become an almost-permanent fixture on my menu.
Why do I love these short ribs? Oh, let me count the ways. For starters, short ribs are a cut of meat that feels made for serving a crowd. They let you skip the big hunk of roast at the table. Instead, they're already divvied up into individual portions that can easily be scooped onto a plate, ready to eat. They're also luxuriously tender, with a richness that feels perfect for the holidays. I love to serve these easy short ribs with something creamy on the side. Good options include mashed sweet potatoes, polenta, or cauliflower mash. Each soaks up the short ribs' velvety sauce. The end result is a delicious, red wine-infused flavor in every bite.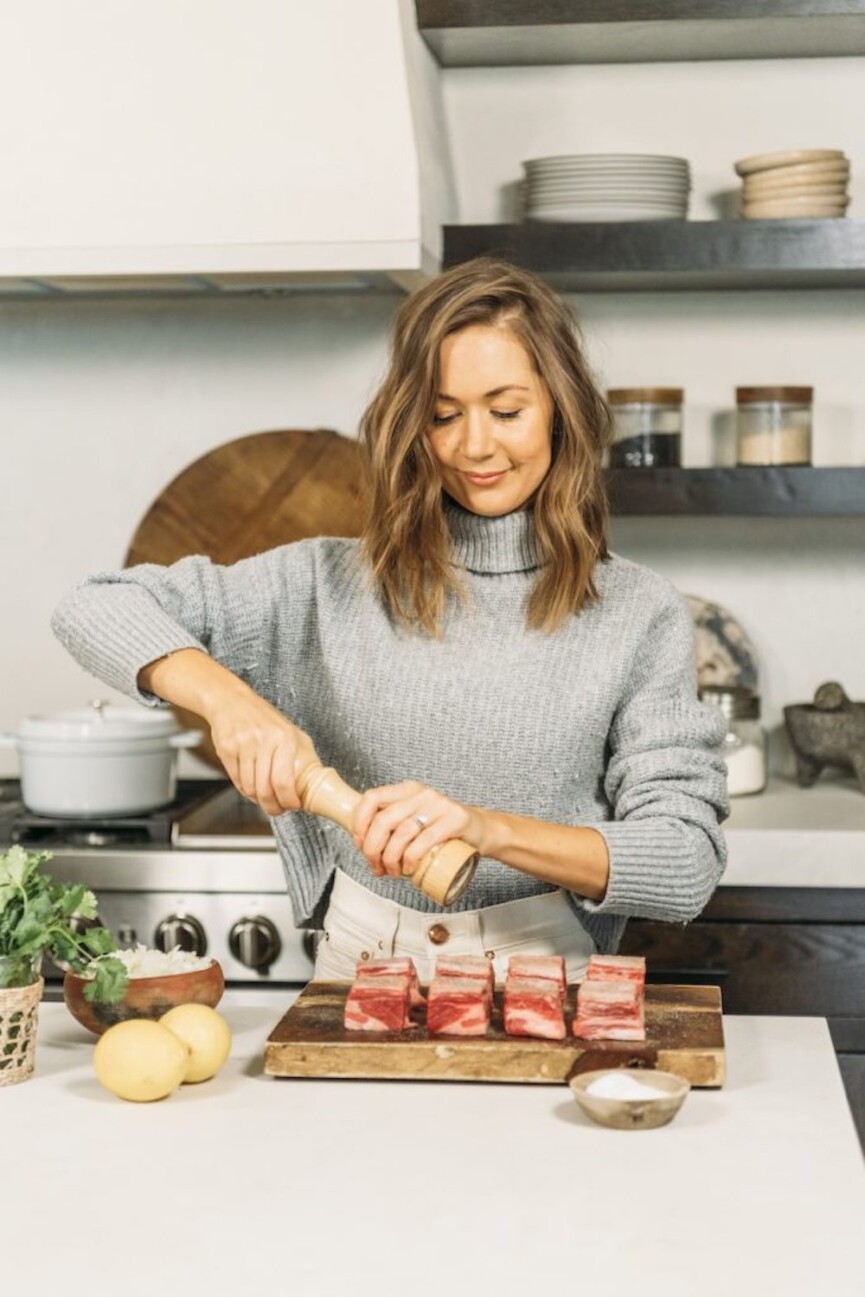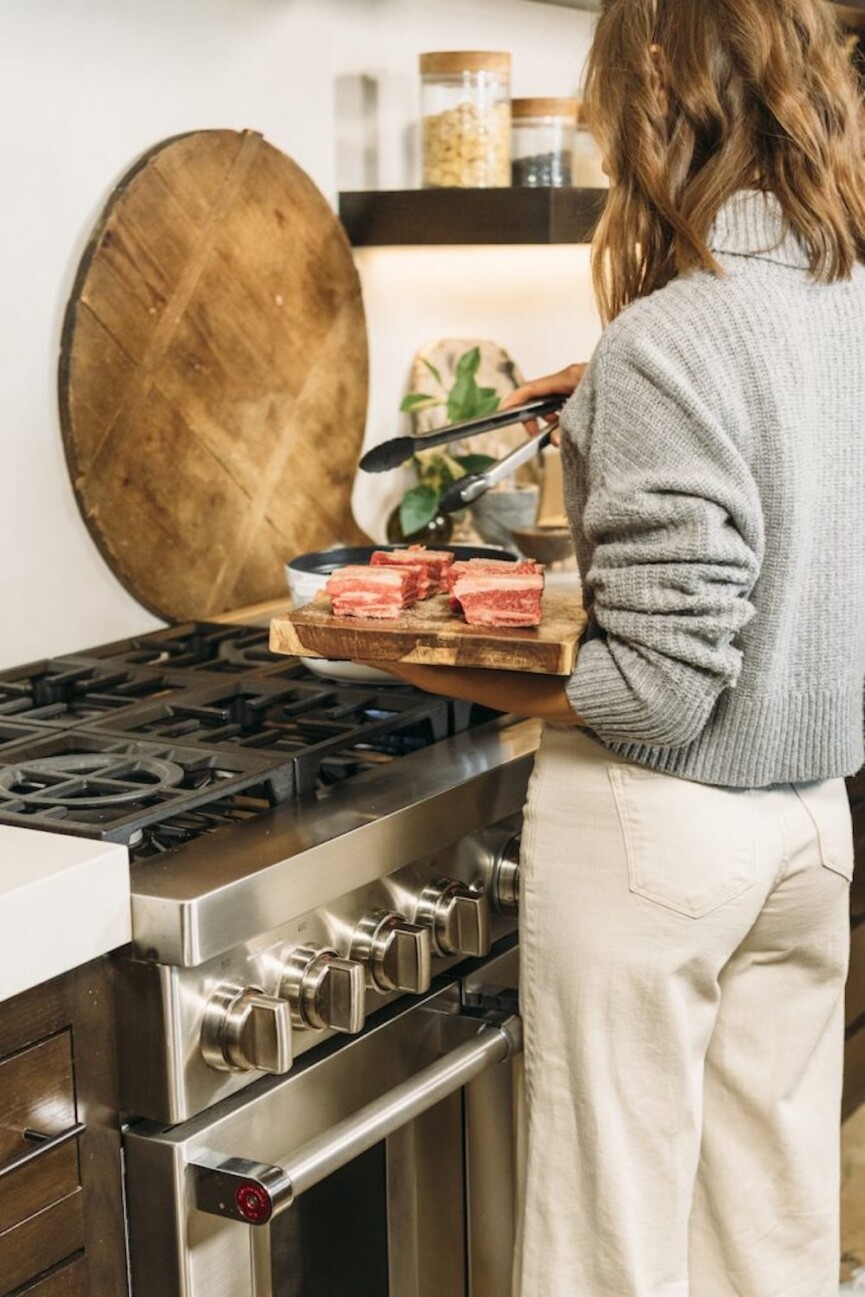 The Trick to These Short Ribs: My KitchenAid Gas Range
Perhaps the best thing about this sweet and spicy braised short rib recipe is that it can be made almost completely in advance. In fact, it's at its very best when made the day before! The flavors deepen over a few hours. When it's time to eat, all that's left to do is gently rewarm them on the stovetop. Speaking of which, I made these short ribs start-to-finish on my KitchenAid® 48" Smart Commercial-Style Gas Range. As you guys know, we installed it as part of our kitchen design refresh last year. One year in, I'm still relishing the opportunity to get creative in the kitchen with my trusty sidekick.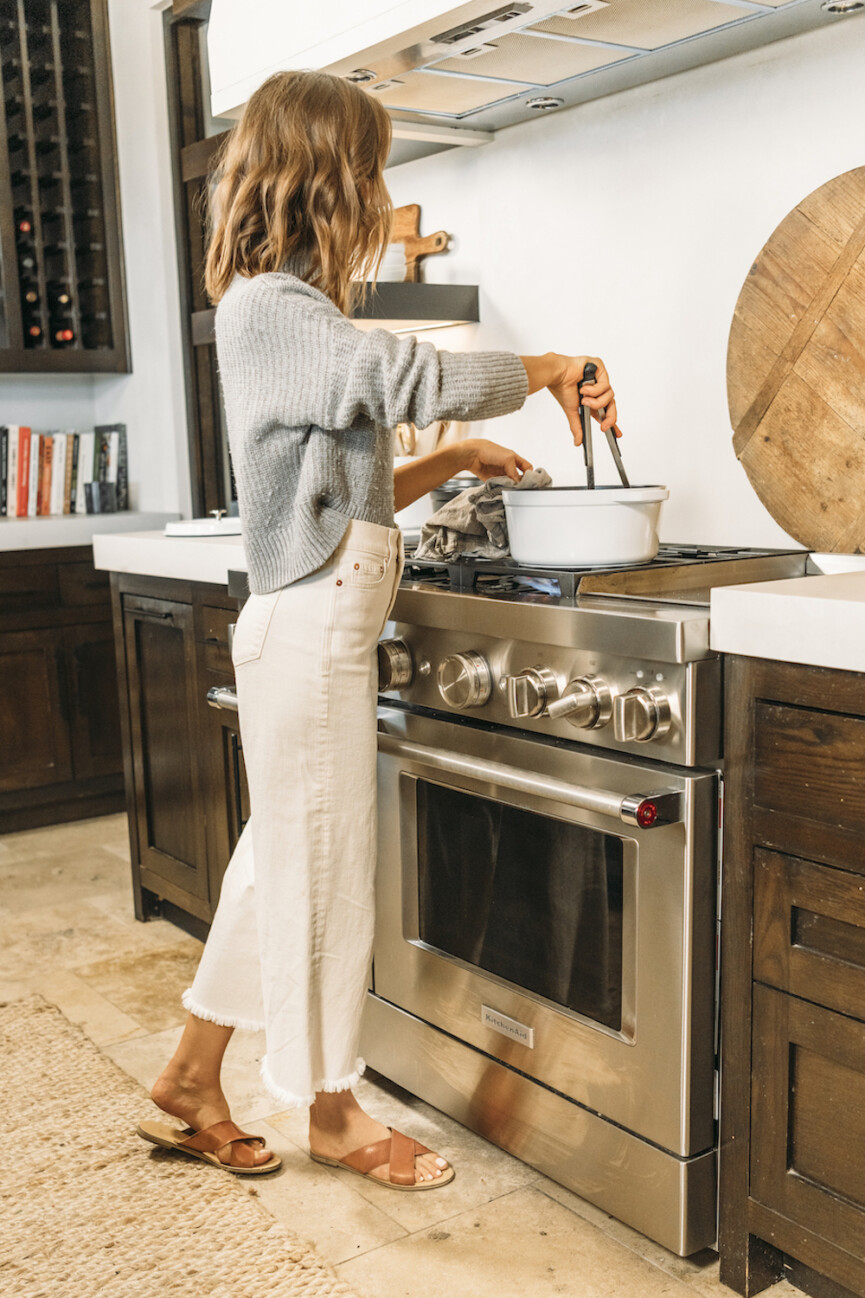 This range is obviously beautiful. (Y'all ask me all the time on Insta who makes it!) But you may not know that the range is available in nine curated colors to fit a range of styles. I kept it classic with stainless steel. Its professional-level performance really becomes evident during the holidays, when I might be simultaneously boiling potatoes, frying sage leaves, and letting my short ribs finish off in the oven nice and slow. The range lets me have full control over all my different temperature settings so the end result is nothing short of perfection.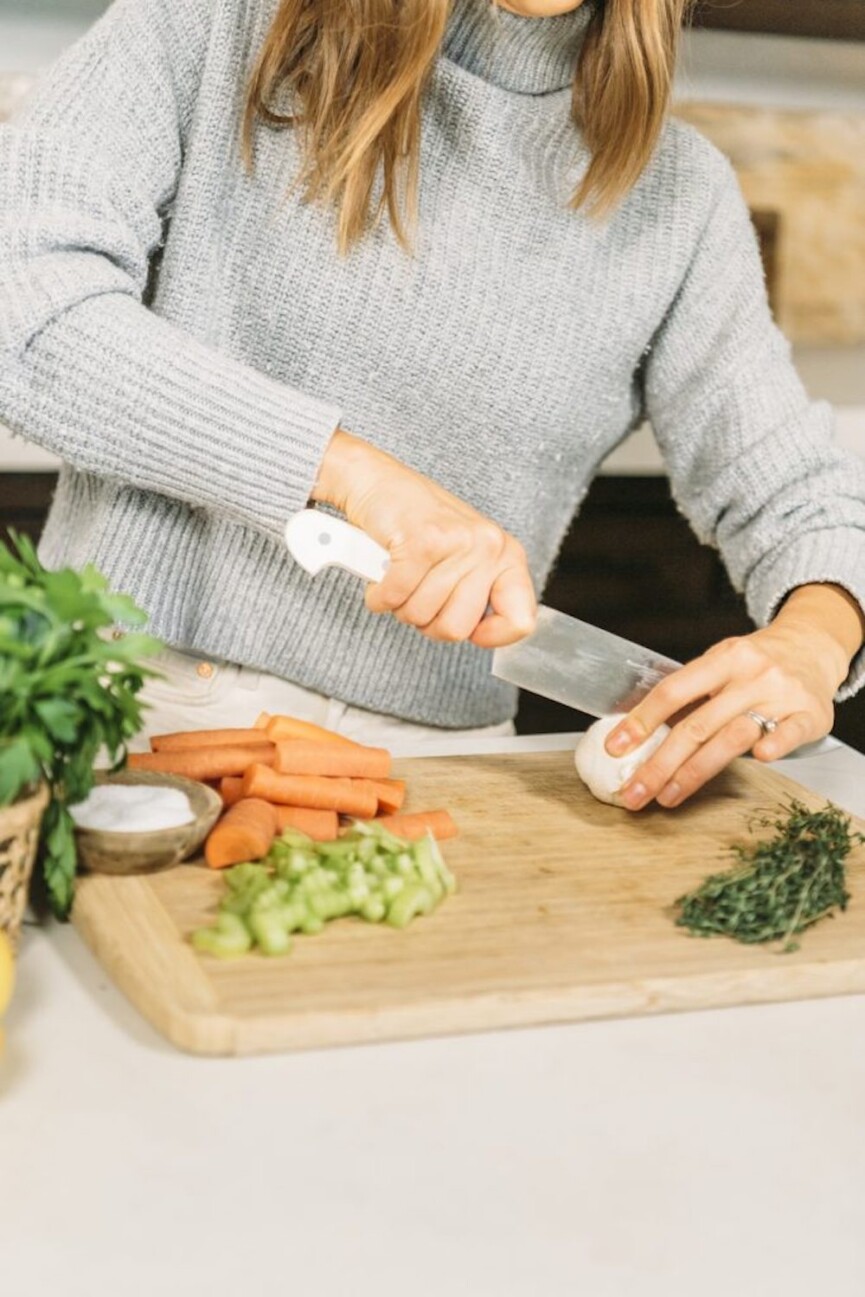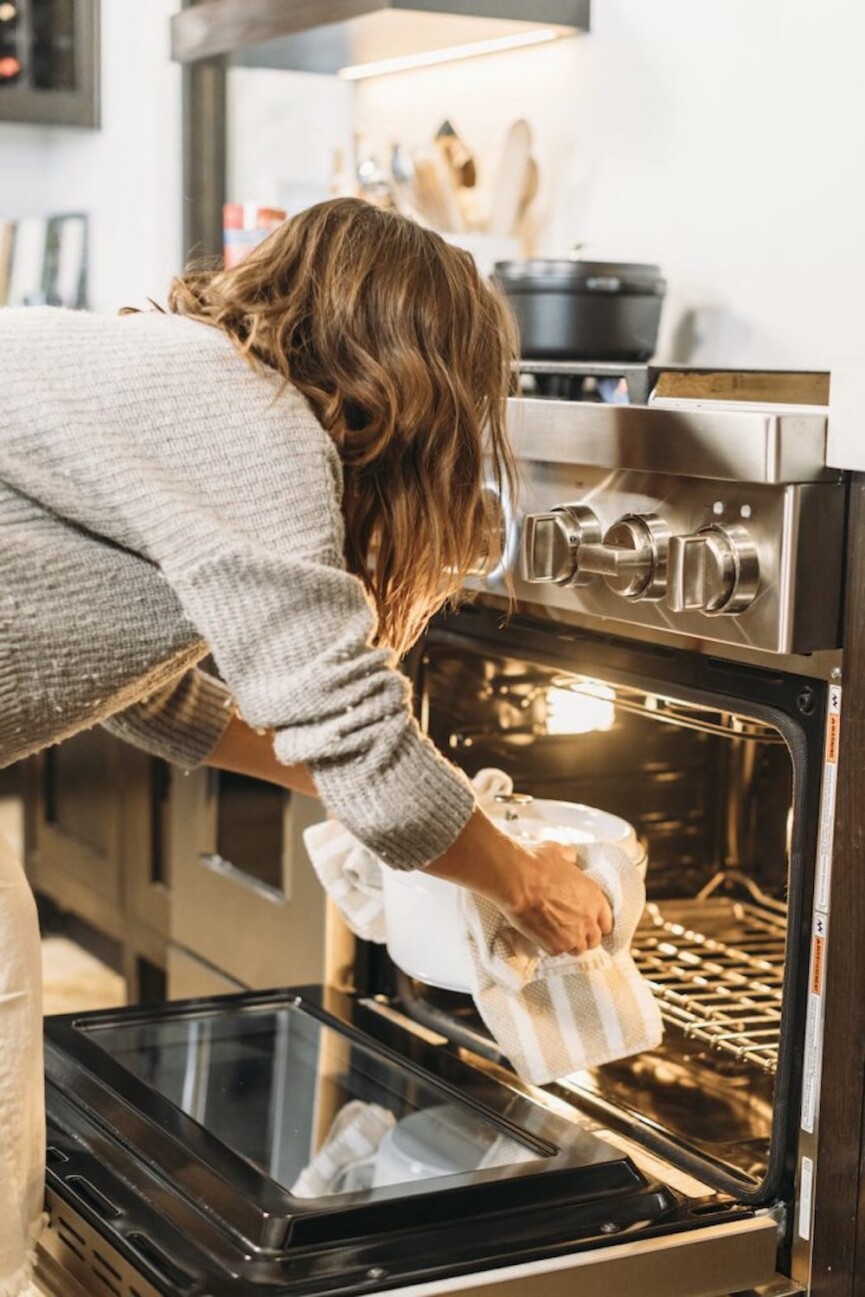 The Perfect Cut for Braised Short Ribs
To make things even easier on myself, I get help from my butcher by asking him to cut bone-in "flanken-style" beef short ribs into two-inch pieces. That way, there's no additional butchering for me to do at home before seasoning and searing. Generally, I portion two pieces per person, give or take based on their appetite. You'll love this easy braised short rib method that requires little more than chopping some veggies and throwing it all in the pot. The end result is so flavorful, fall-off-the-bone tender, and destined to become a keeper for all your holiday gatherings.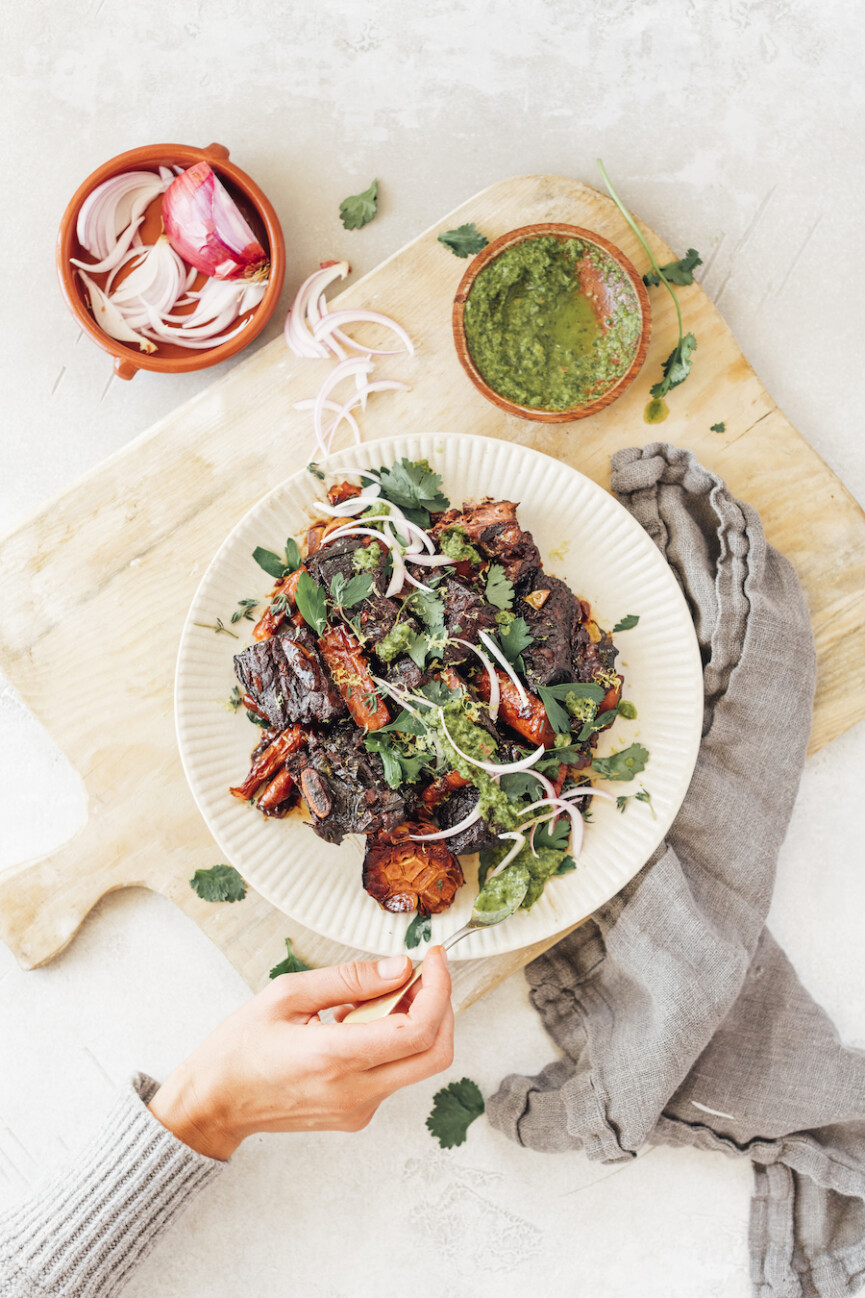 As delicious as these short ribs are straight out of the oven, it's the chimichurri that takes them over the top. I whip up a batch of this sauce all the time and keep it in the fridge for drizzling over meats, fish, and even pasta. Made with cilantro, parsley, garlic, and vinegar, it's got that acidic punch that keeps the entire dish from feeling heavy.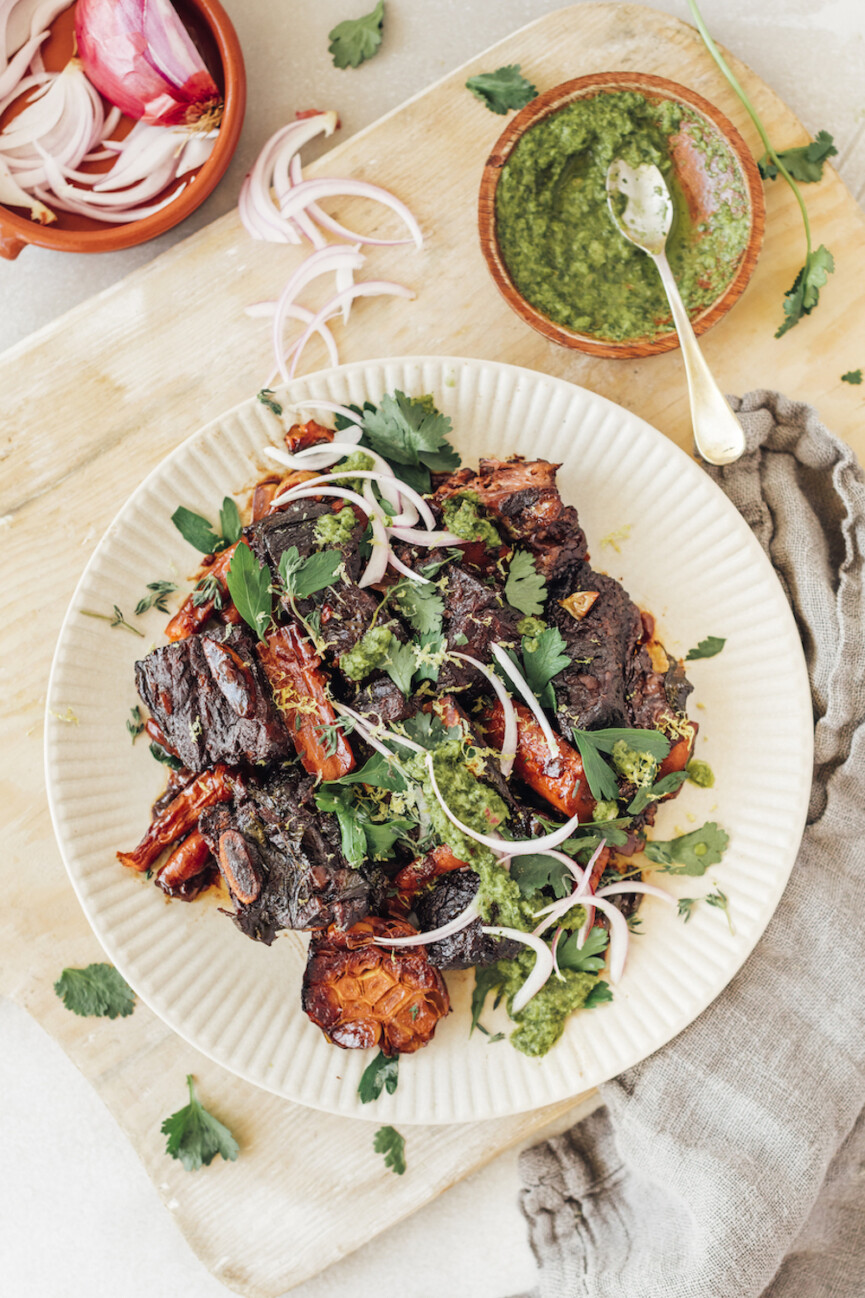 And, since we eat with our eyes first, I love adding a few garnishes that bring color, flavor, and freshness. Just before serving, I tear more fresh herbs over the top, then scatter on some paper-thin red onion and lemon zest.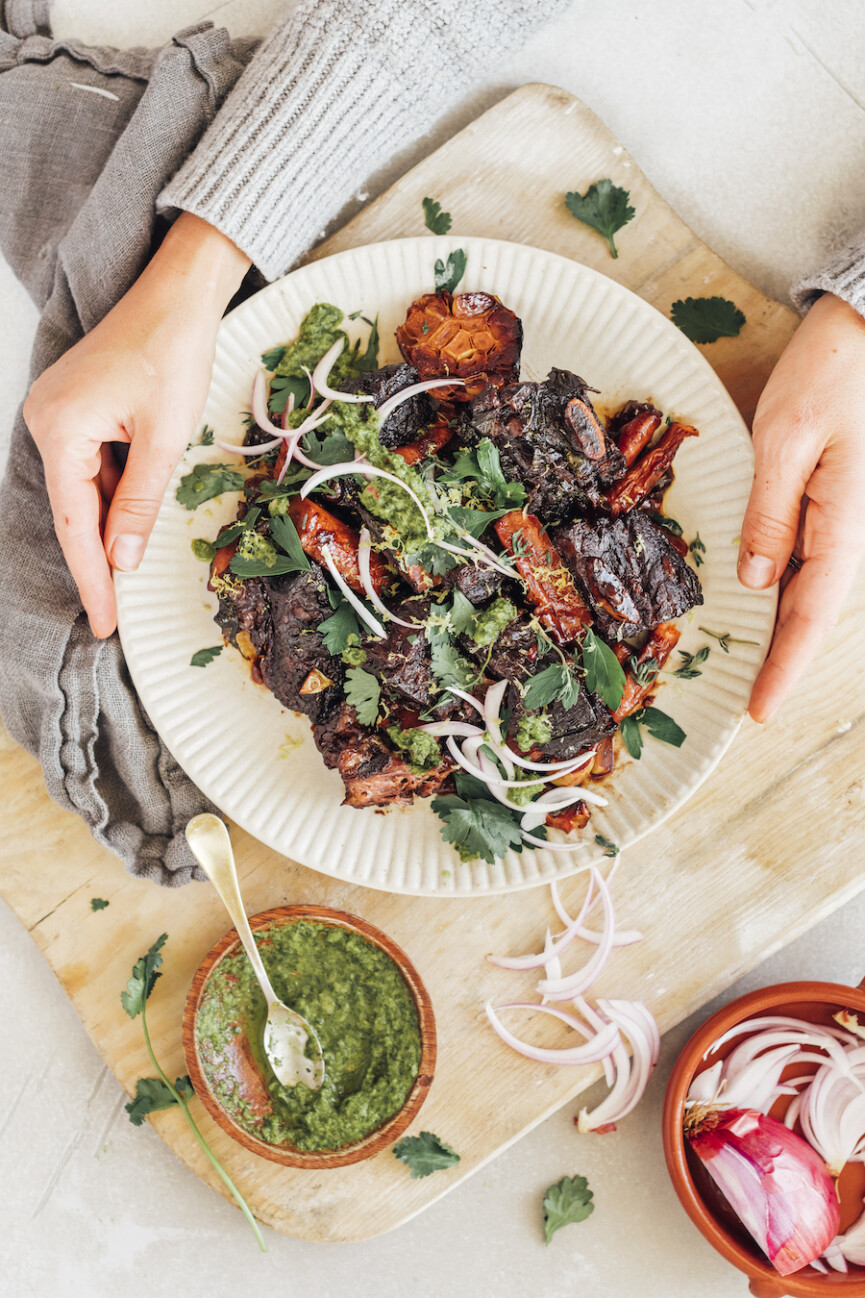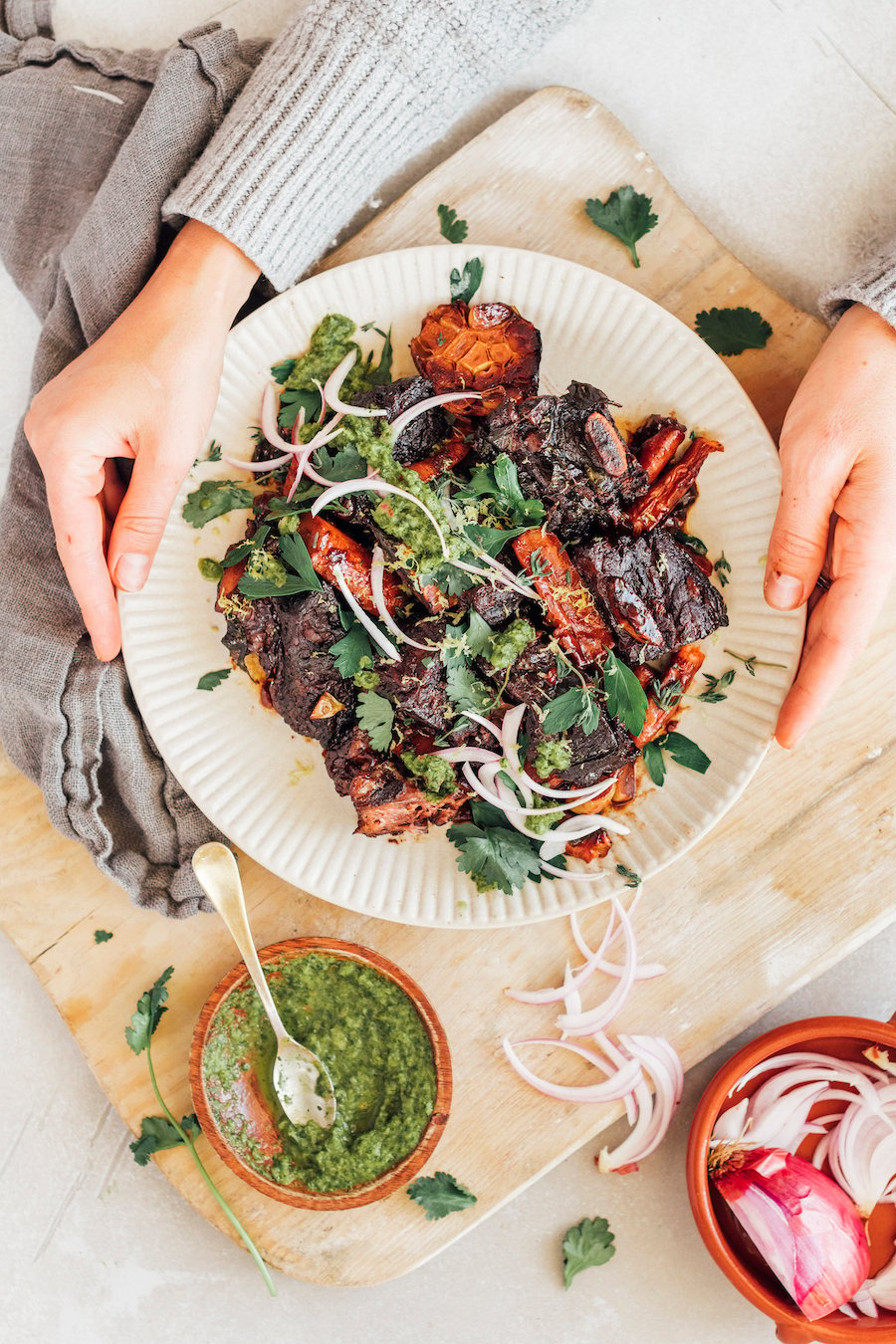 If you make this braised short rib recipe, be sure to give it a rating below. And don't forget to tag us on Instagram @camillestyles, so we can see your short ribs in action. Happy holiday cooking!
This post was originally published on November 9, 2021, and has since been updated.