After a long, hot summer in the city, I lean in hard to all things autumn. My shopping cart is full of the latest fall fashion, coats have been moved to the front of the closet, and my grocery list is packed with seasonal veggies. And since cooking fall-inspired meals just isn't enough, I'm adding fall cocktail recipes to my seasonal repertoire. What better way to enjoy the flavors and scents of the season than with some tasty tipples?
These deliciously boozy drinks are ultra-cozy, utilize all the rich, warming spices of the season, and simply hit the spot. You'll likely see an autumnal twist on your favorite cocktail and a few delightfully unexpected recipes. Whether you're an apple devotee, pomegranate fiend, or simply looking to add a few new drinks to your repertoire, then this is the list for you. There's no better way to incorporate some seasonal vibes into your life than with a tasty adult beverage.
These fall cocktail recipes are also super customizable. So if you find yourself craving a specific flavor profile but love the liquor used in another drink, play around with the ingredients and proportions until you find the one that makes your heart skip a beat.
Keep reading for 13 delicious fall cocktail recipes!
Why we love it: Apple cider and bourbon are one cool-weather combo you can always count on. It's easy to make and is the ultimate festive fall pick-me-up. Consider it fall in a glass!
Hero ingredient: The honey-thyme simple syrup infusion is a dream.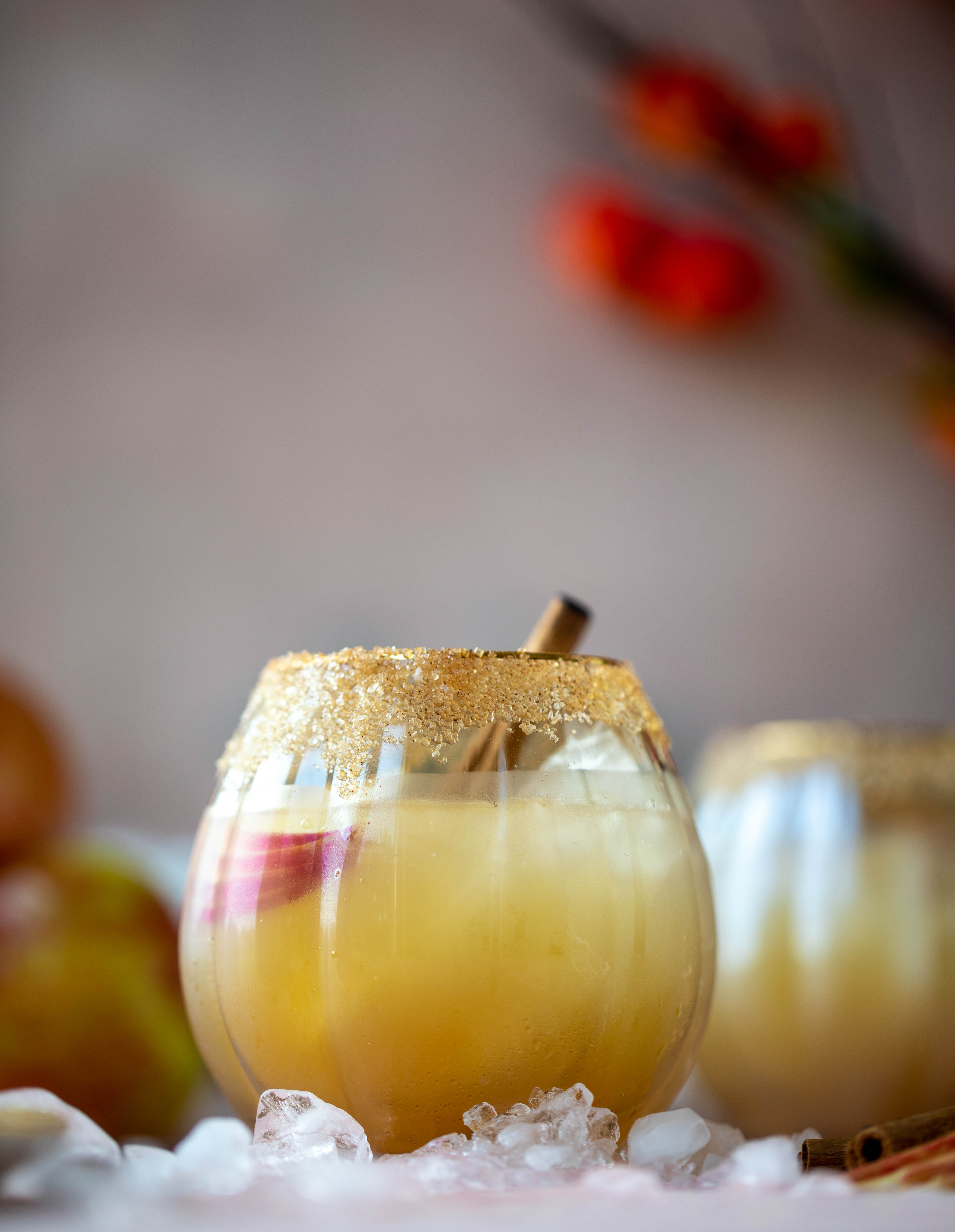 Why we love it: This just might be the perfect fall margarita. It's smoky, citrusy, cinnamon-y, and heavy on the orange. Ideal for mezcal margarita lovers everywhere.
Hero ingredient: Cinnamon sticks and apple slices make for a delightful garnish.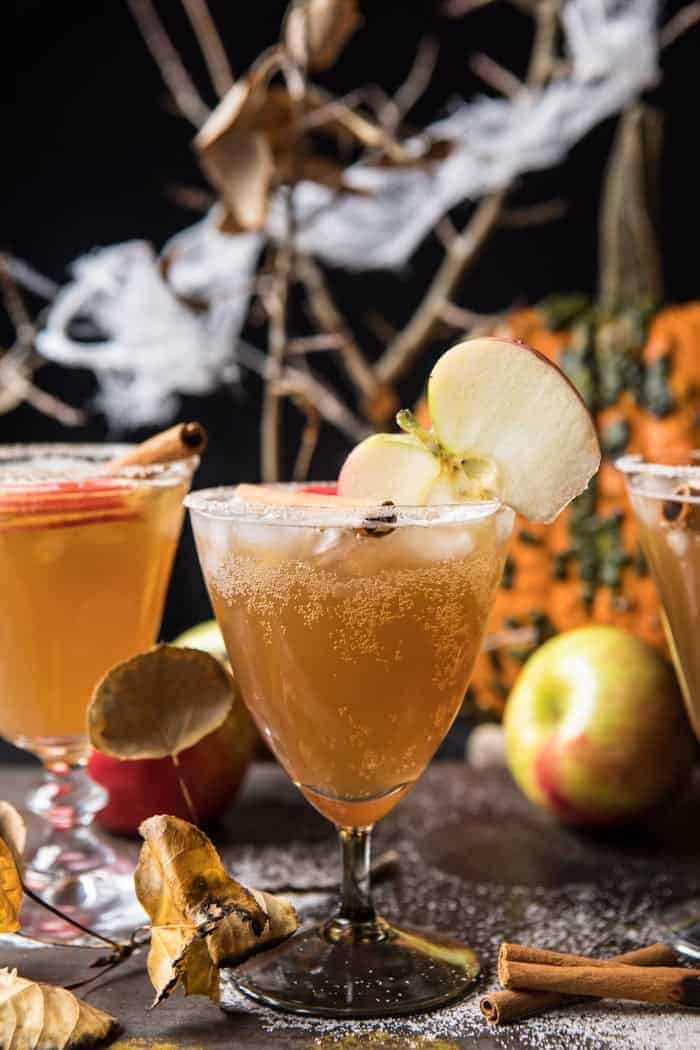 Why we love it: It's a delectable combination of sweet and spicy with a burst of bubbles from the hard cider. Warming, cozy, and couldn't be easier.
Hero ingredient: Ginger helps to cut through the sweetness.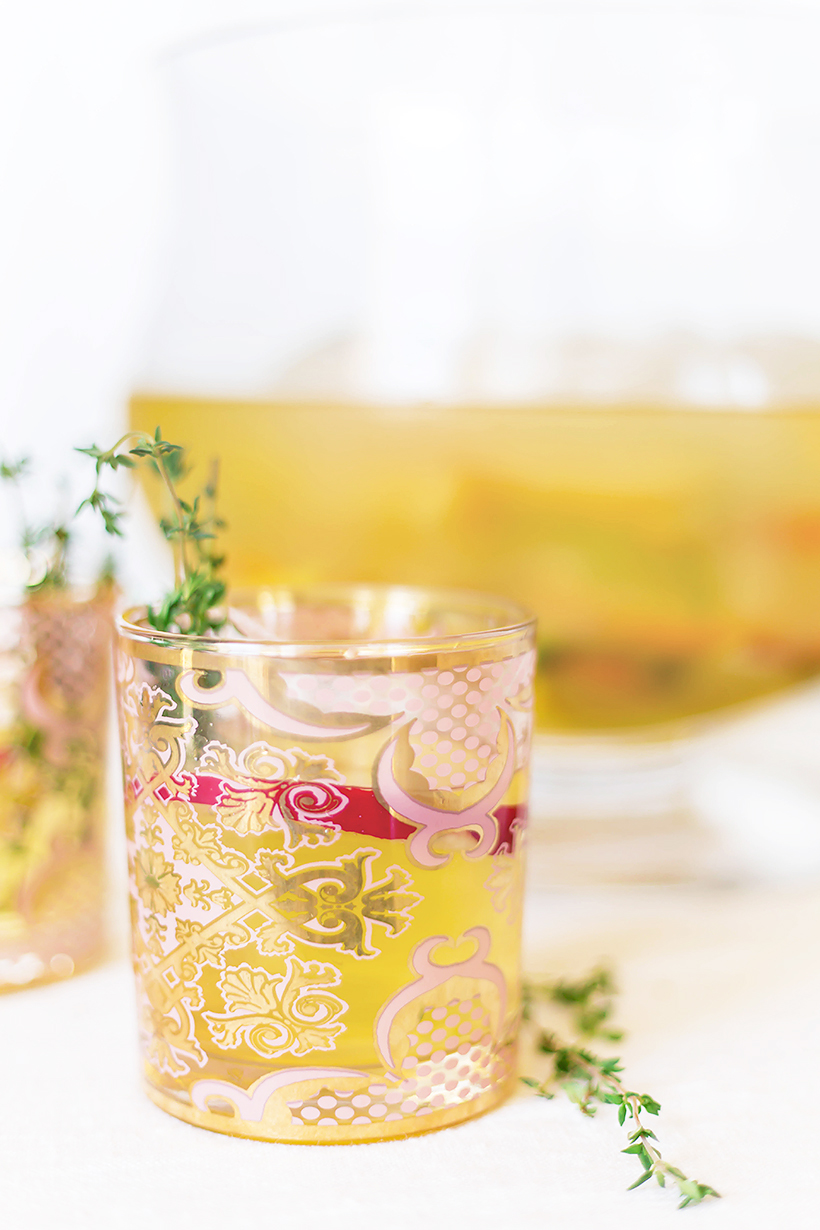 Why we love it: This gorgeous drink is brimming with harvest-y flavors and has a farm-to-table vibe that is indicative of the season as a whole. It's a great way to enjoy a classic seasonal beverage but with a unique spin.
Hero ingredient: Adding a dash of maple syrup brings it all together.
Why we love it: Lean into the holiday with a haunted brew made of sweet pomegranate juice, tequila, bitters, cinnamon, and scary-good rosemary-infused orange honey simple syrup. Add an outdoor element with a smoked sprig of rosemary.
Hero ingredient: The rosemary-infused orange honey simple syrup is not to be believed.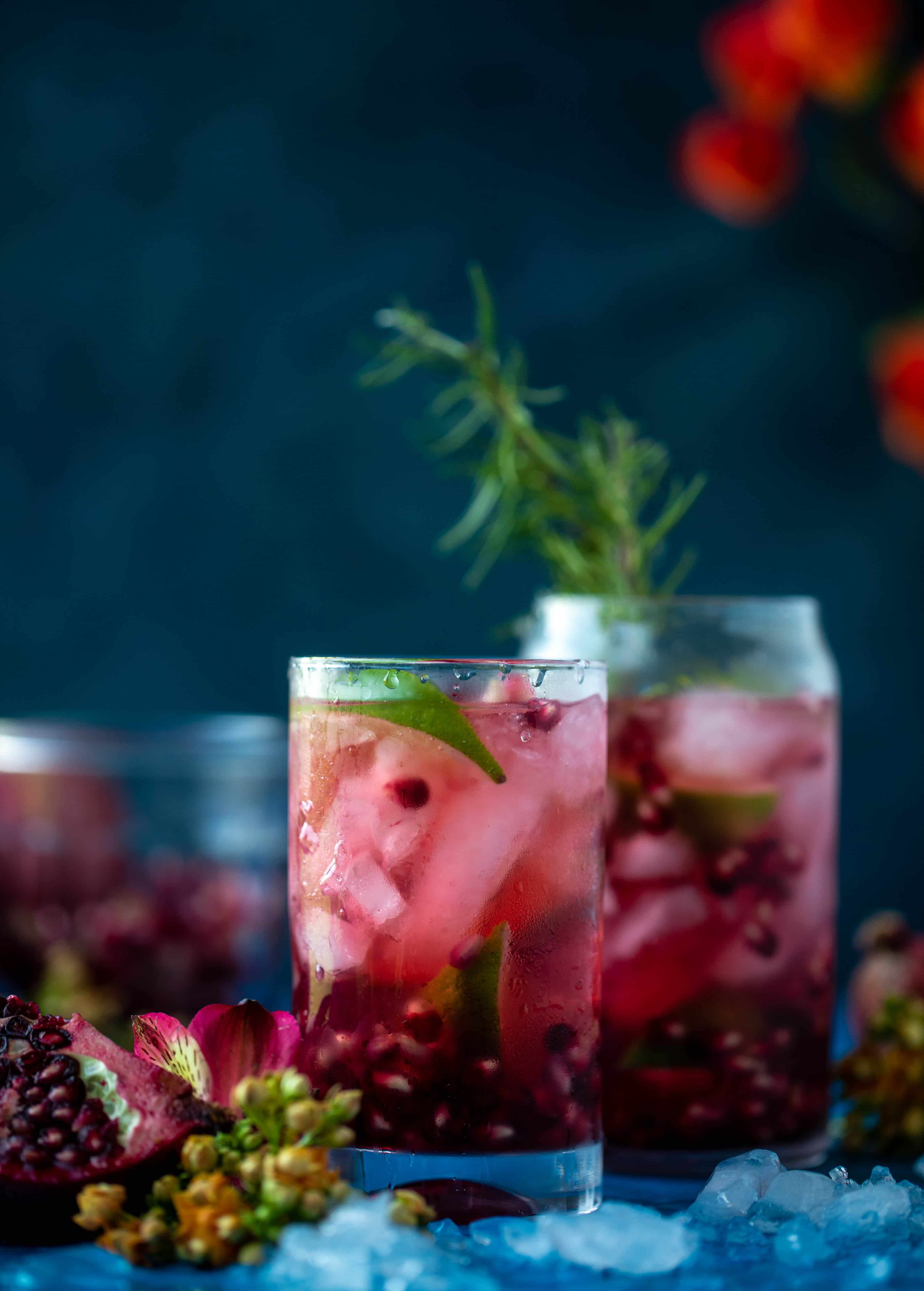 Why we love it: A twinkling jewel of a cocktail, it's just as tasty as it is pretty. Who can say no to this jewel-toned beauty? It's refreshing, easy, and an absolutely delightful fall cocktail.
Hero ingredient: Pomegranate is undoubtedly the star here.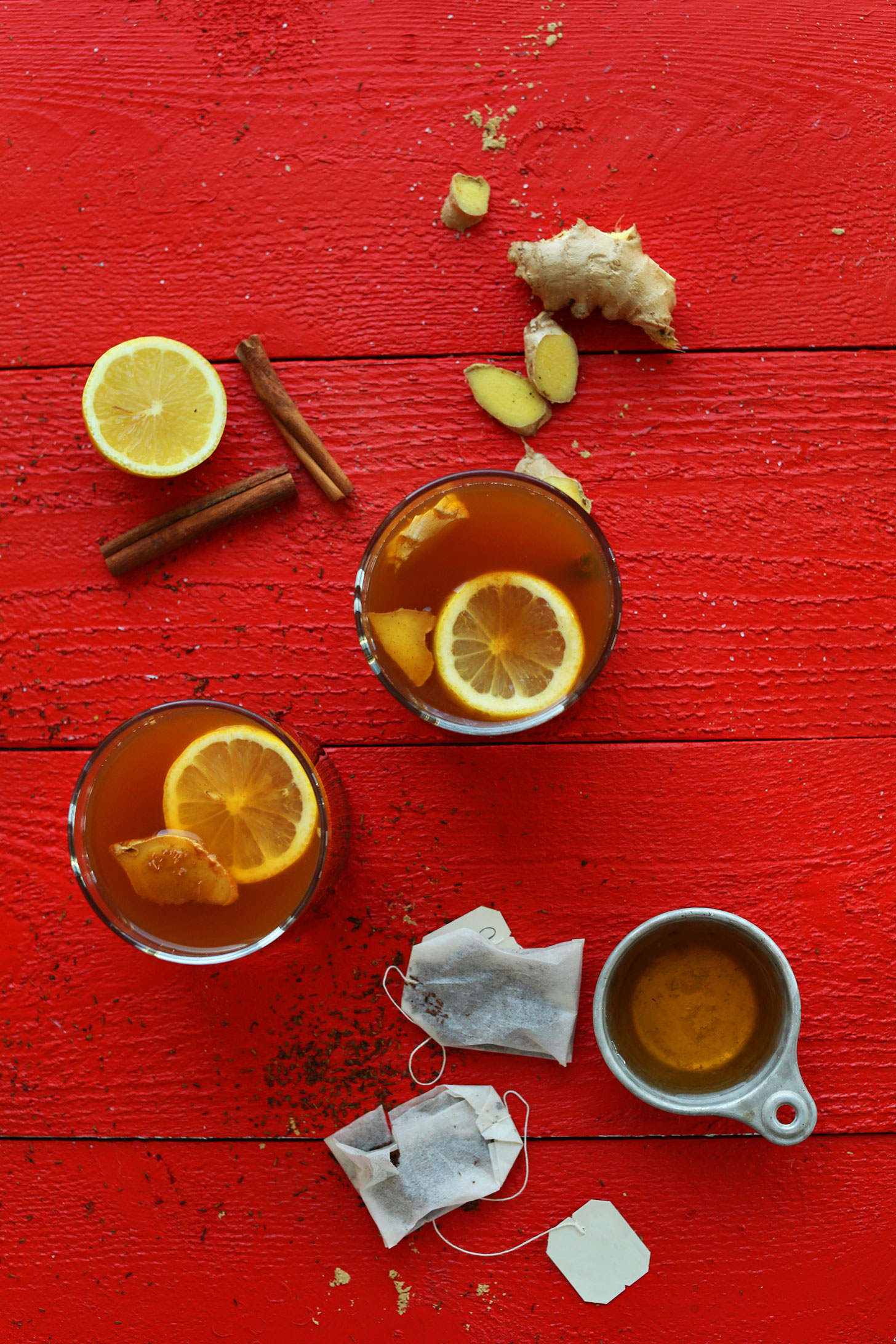 Why we love it: Say goodbye to the cold with this warming hot toddy recipe from Minimalist Baker. It's subtly sweet, a little spicy, and full of boozy, delicious flavors.
Hero ingredient: Rooibos tea adds warmth and a depth of flavor.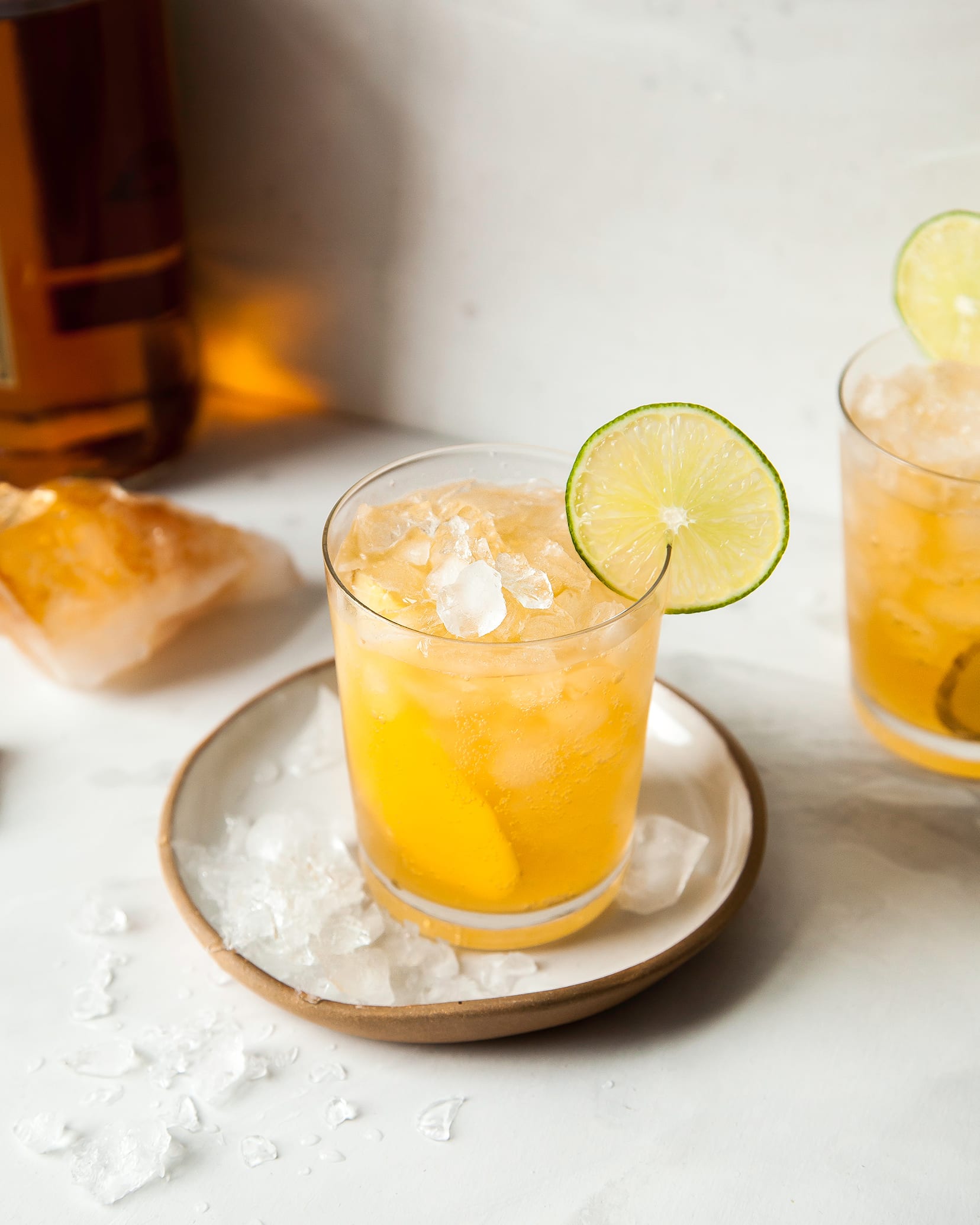 Why we love it: Enjoy a healthy-ish cocktail with this spiked kombucha recipe. All you need is some spiced rum, lime, and ginger kombucha over crushed ice. It couldn't be easier.
Hero ingredient: Ginger kombucha makes for a delicious, gut-friendly base.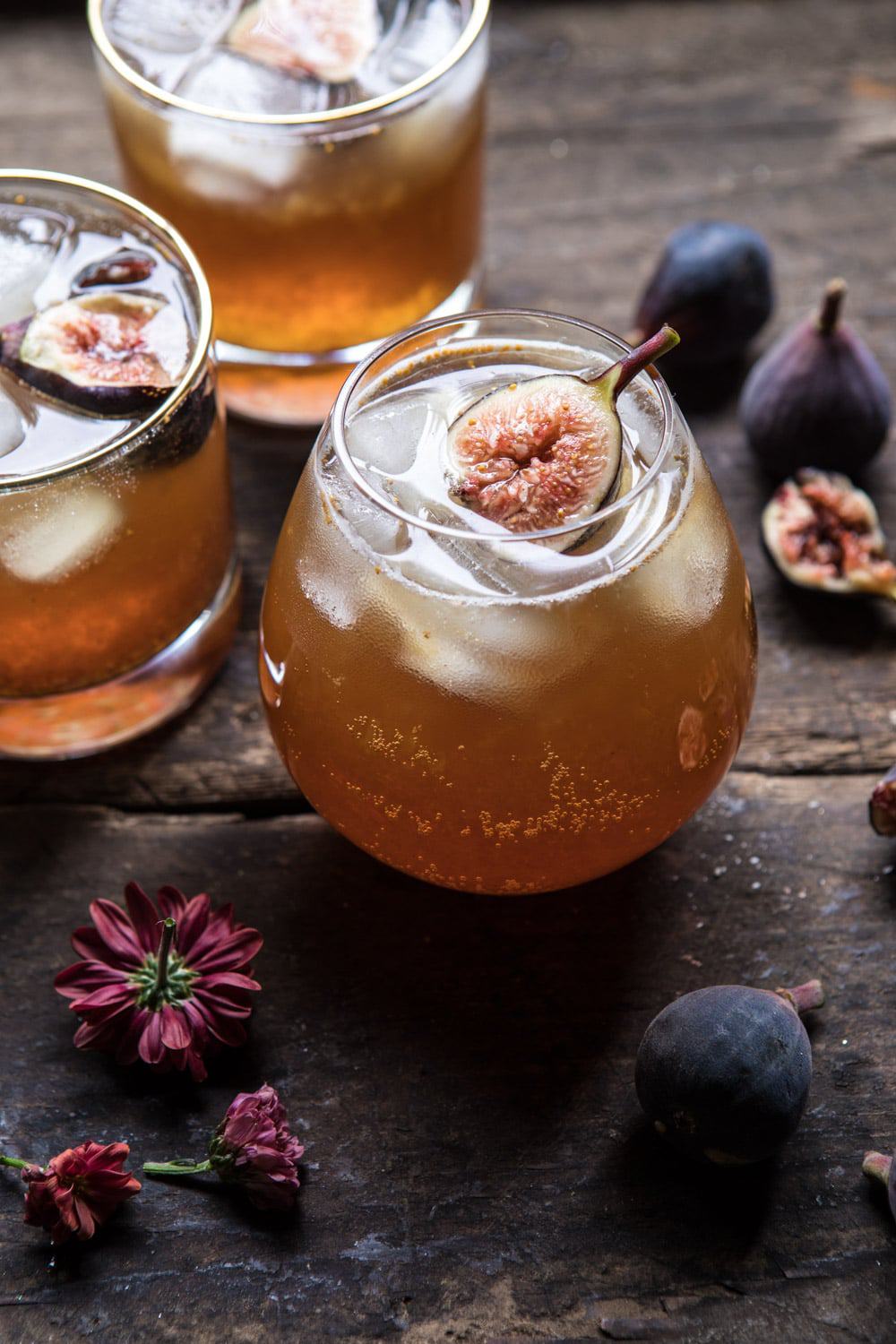 Why we love it: Cozy up to this festive seasonal cider smash. It's a sweet, citrusy sensation made with apple cider, orange, sweet fig preserves, and a very generous glug of bourbon. Hello, autumn!
Hero ingredient: Fig preserves elevate and add delicious, earthy, sweet flavor.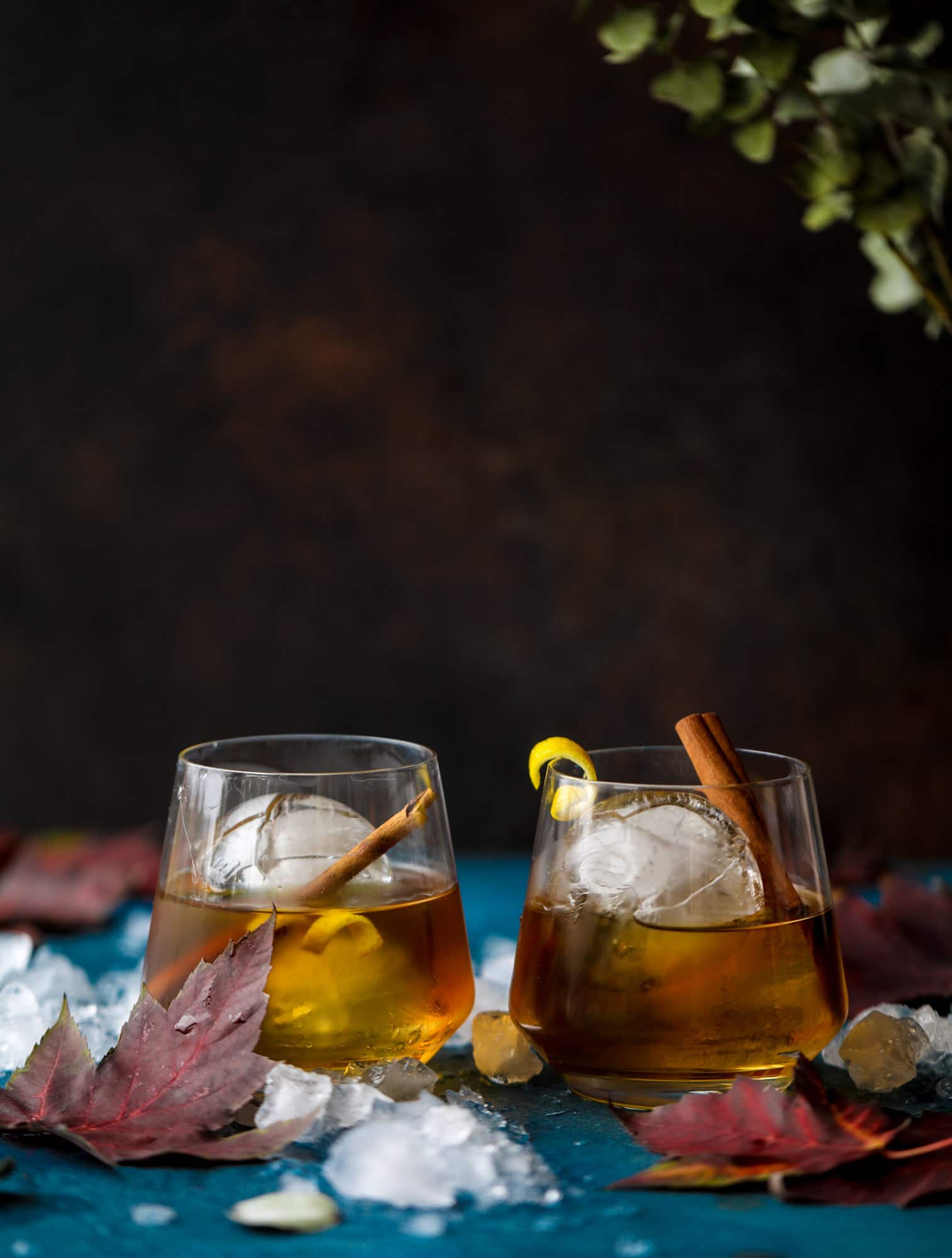 Why we love it: Looking for a cocktail that packs a serious smoky punch? Then check out this delicious smoky, flavorful mapley, and straight-up fun cocktail. If you're a fan of mezcal then you'll love this.
Hero ingredient: Smoked lemon and orange rind.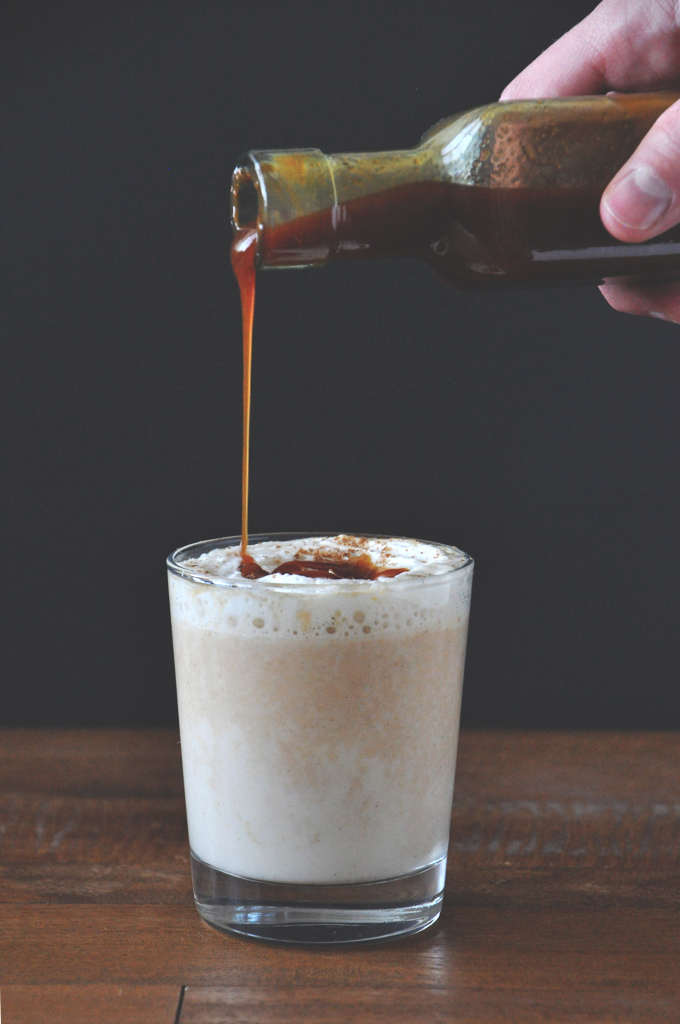 Why we love it: Grown up hot chocolate for the win! This variation is filled to the brim with pumpkin puree, pumpkin spice, and lots of delicious booze.
Hero ingredient: Don't forget the whipped cream and caramel sauce.
Why we love it: Put a delicious autumn twist on the classic Moscow Mule. It has a fresh touch of sweetness and a dash of bubbles while still being spicy and warming. Yum!
Hero ingredient: Apple cider and apple butter? A dream!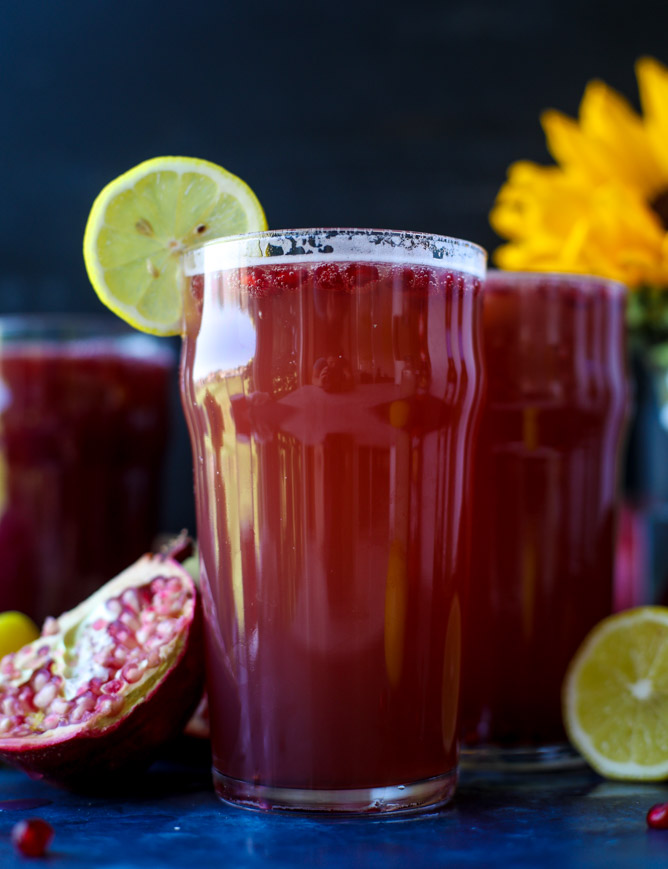 Why we love it: This refreshing shandy recipe is the prettiest color ever. It's tart and citrusy, with a touch of sweetness too. Who doesn't want to try some fuschia beer?
Hero ingredient: Pomegranates for the win!