In recent years, the discussion on happiness has become more nuanced. Yes, it's a universal truth that every human wants to experience more of it. But, we're starting to learn what really leads to happiness—and what gets us only halfway there. One way to reap more of the mood-boosted feeling? Reading all the books on happiness your home library can hold.
While for some, a "happy life" brings up visions of a big house and fancy car, we're increasingly waking up to the reality that true happiness comes from a more meaningful existence: connection with others, giving back to the world around us and getting in touch with our spiritual selves.
When I reflect on the books I've loved over the years, I'm struck by how many of them have spurred me along in my own journey toward finding deeper, more soulful happiness. Scroll on for 11 of my favorite book on happiness, and share in the comments if there are any I should add to my list!
Featured image by Teal Thomsen.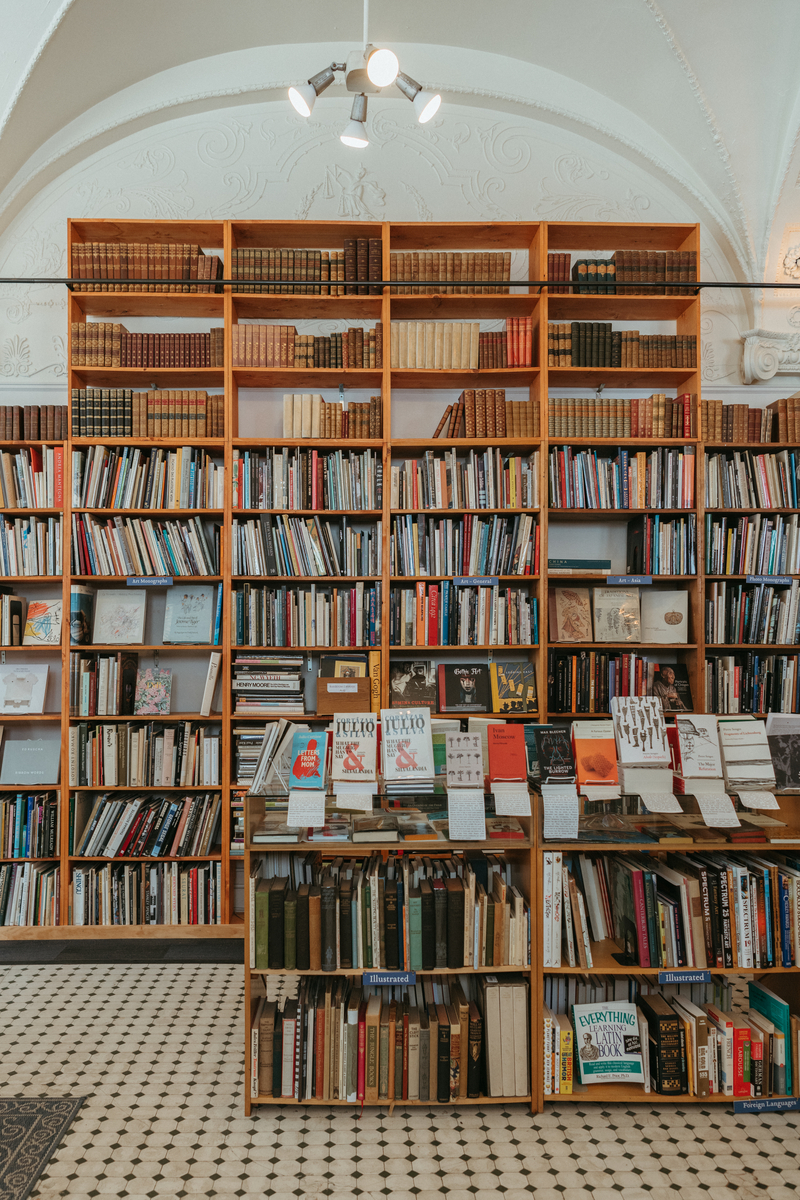 Every product is curated with care by our editors. If you buy something through our links, we may earn a small commission at no cost to you.
11 Books on Happiness To Inspire a Purpose-Driven Life
Joyful by Ingrid Fetelle Lee
Design Contributor, Stacey Lindsay (who's full of light and brimming with joy) loves this book—and we all want to reap its pages' happiness-boosting benefits. As Stacey has written previously, "By infusing our days with more joy, we build more happiness in our lives. This book continues to singlehandedly brighten my sun, which in turn makes everything else in life flow." As far as books on happiness go, that review alone confirms it: this read needs to be at the top of your list.
I know you know: There are countless benefits that come with a consistent meditation practice. But if you've had a hard time implementing that widespread advice, know this as well: you're not alone. Thankfully, Dan Harris wrote what Elizabeth Gilbert called "An enormously smart, clear-eyed, brave-hearted, and quite personal look at the benefits of meditation." He does a brilliant job not only making us feel seen in our meditation and mindfulness woes, but offers up game-changing, evidence-backed ways to make peace with the voice in our head—and harness its influence for good in the form of more productivity, better performance, and kindness to ourselves.
This is the QUEEN of all happiness books – a New York Times bestseller for a ridiculous amount of time, there are so many bits of wisdom in here that have worked their way into my psyche and informed the way I approach day-to-day life. Gretchen Rubin spends a year of her life testing out theories on what really increases happiness, and puts on her social scientist hat to record the findings so we can learn what works and what doesn't.
Thrive by Arianna Huffington
This is the book that transformed my sleep habits — which I've come to realize have a huge effect on my overall happiness all day long. Huffington shares her own medical and emotional crisis that sent her on a mission to change her life in pretty amazing ways. If the woman behind The Huffington Post can make time for sleep, relaxation, and unplugging, I think it's safe to say that we can too!
You can't have a list of books on more soulful living without including some major Brené action in there. I could honestly have included any of hers on here, but this is a good place to start – you'll question all your previous assumptions about what it means to belong in our culture, and most importantly, get more in tune with your authentic self.
This is a continuation of The Happiness Project (slide 2), but I gleaned so many new insights from Rubin's personal experiment to transform her home into the happiest place possible, from her surroundings to her marriage to how she spent her time outside of working hours.
The creator of Grey's Anatomy and Scandal chronicles her own journey to conquering her fears and living a bolder, more inspired life where she learned what it means to truly love oneself. If your fears often get in the way of the kind of person you aspire to be, this book's for you.
*sigh* I think need to read this book again. Everyone with perfectionist tendencies (hand raised) will totally identify with Niequist's personal path from being burned out and overly-busy to finding a totally new way to live. It requires courage, simplifying, and saying no a lot. But as she shows in her own story, it's what leads to getting in touch with your essential self. #worthit
I recently picked up this sweet collection of wise and whimsical stories from Goff's life. It's a reminder that fun, joy, and meaning are waiting for us everyday, and often in the most unlikely places. This is a good one to read when you need reminders of how much good is in the world.
The OG book on happiness. One of my mom's friends gave this to her when I was a teenager, and I loved it from the beginning and still love it now. There's one entry for each day of the year, each meant to inspire us to awaken to quiet joys, simple pleasures, and the beauty that's all around us if we just open our eyes to see it.
Okay, this one may not be as deep as the others on the list, but if you find yourself in need of a good laugh… Read this book to a kid under the age of 10, and I dare you not to giggle uncontrollably.
This post was originally published on July 14, 2020, and has since been updated.