At the beginning of this year, I was listening to Arielle Lorre's, The Blonde Files Podcast. In this particular episode, she was in conversation with celebrity trainer Harley Pasternak talking about the top five things people can do to feel their best. Out of all five tips, which ranged from nutrition to sleep, it was his advice to prioritize daily steps that impacted me the most.
A few years back, Harley had taken a sabbatical and traveled to some of the healthiest countries in the world. All throughout his travels, he pursued the question: Why are the people in these countries living (on average) a decade and a half longer than Americans? His conclusion: They were getting an average of 11k steps a day—or more.
One quick look at my metrics told me I was well below that number. On a good day, I'd get between 5,000 and 7,000 steps. Beyond that, the rest of my day was fairly sedentary. I was sitting at work, driving to most of my errands, and my workouts were spent on the Peloton. More often than not, I was in a seated position.
Featured image by Michelle Nash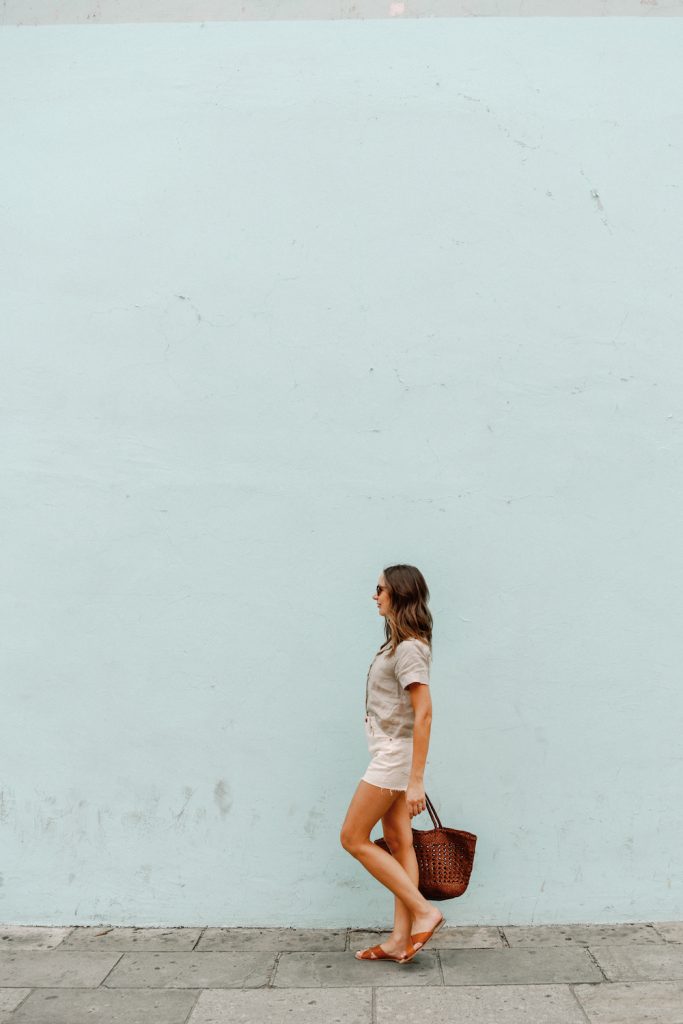 Committing To Small, but Consistent Change
From the moment I listened to that podcast on January 30, I decided to make one small change: walk more. And I would use Harley's baseline of 12k steps as my daily goal.
Spoiler alert: Writing this in early July, I'm happy to report that I'm still going strong and have hit 12k almost every single day. Of course, there have been a few setbacks (COVID, travel, and the occasional late night when 12k just wasn't in the cards). While I realize that having the time to do this and living in the relatively mild Austin climate are both luxuries, I did have to redesign a bit of my life to make this possible.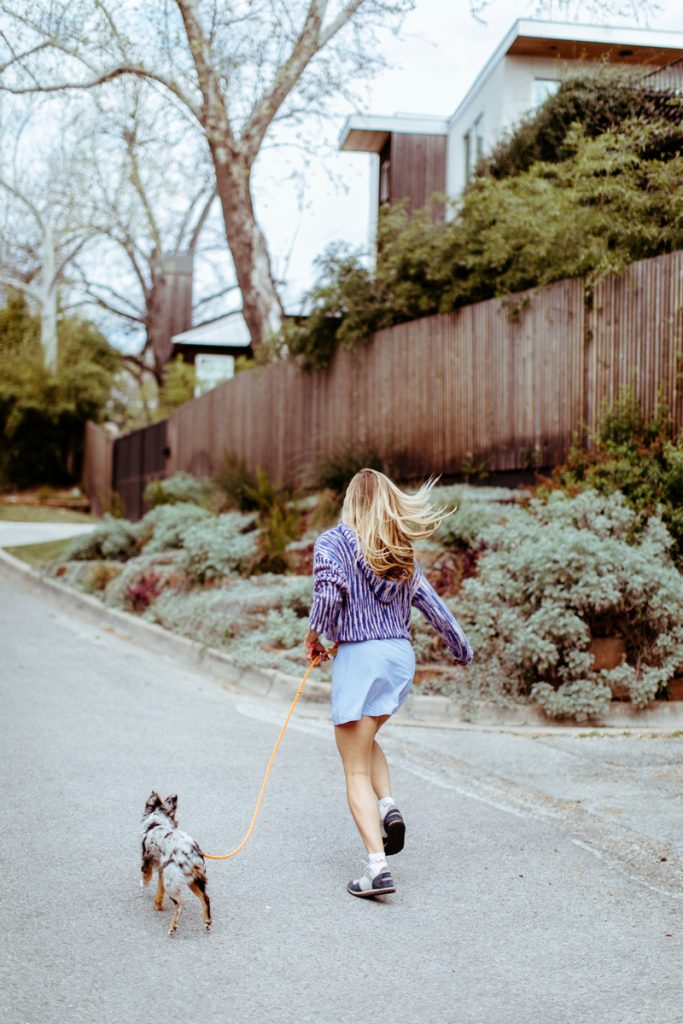 How I Made Time for 12K Daily Steps
Established My Goal as a Non-Negotiable
It sounds pretty simple, but the moment I made a switch in my mind that I would do this without question, it became a priority. Every morning before I check emails and texts, I throw on my shoes and head out the door. I do a five-mile loop and usually get 10k steps covered within that route.
From there, I know that I'll get the other 2k from general movement throughout the day. I'm the type of person who has to move before anything else in the morning, otherwise, I likely won't get it in later between work and a busy evening schedule. If for whatever reason I can't hit the trail in the morning, I make sure to walk for any errands, meetings, grocery store trips, etc.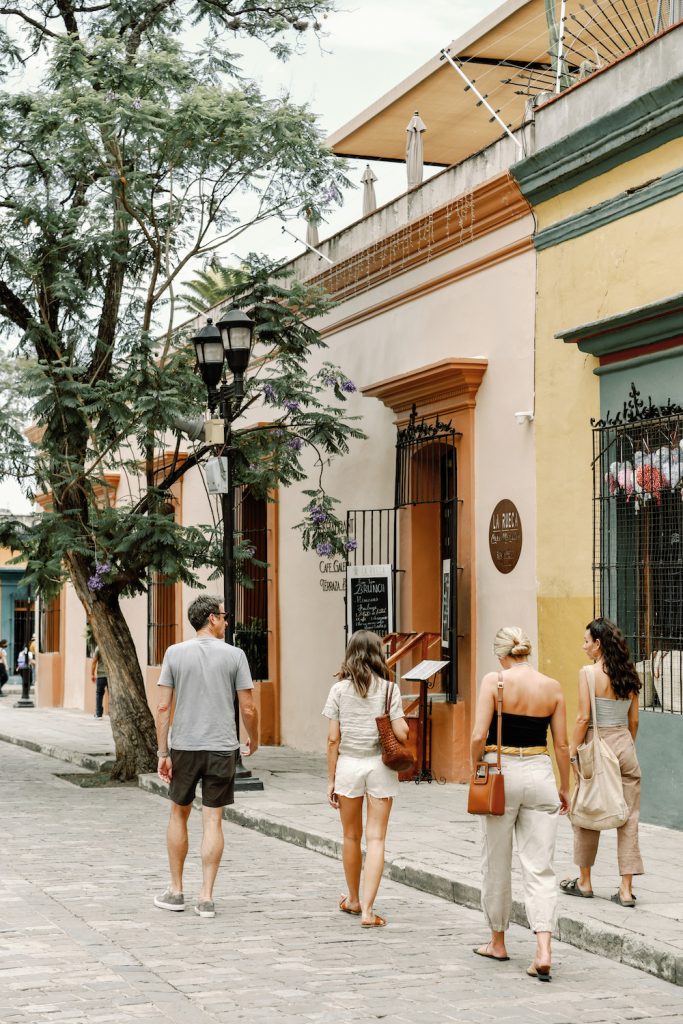 Repurposed Friend Hangs and Meetings
Instead of trying to meet friends for dinners or drinks, I've been inviting them on my morning walks. Most of my friends are on the same page when it comes to getting their movement in during their morning routine. I also work remotely and request whenever possible to get off Zoom and take the call on my phone while walking. Any chance I can get to call my parents typically happens on the trail, too.
Establish New Rituals
I love an after-dinner walk, especially when it's not 100 degrees in Austin. So as much as possible, I try to make room for one when I can. Same goes with Uber'ing to dinner and walking home, or walking to a neighborhood or close-by movie theater, spa, restaurant, etc. versus driving.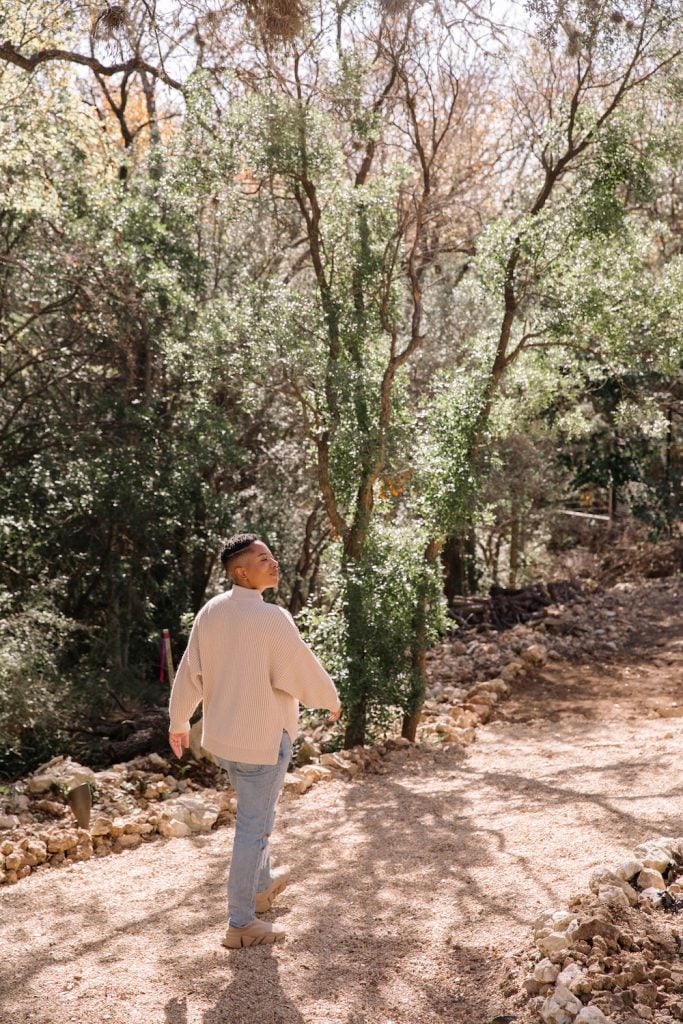 How 12K Daily Steps Has Improved All Aspects of My Wellness
I've been committed to the daily practice for seven months now, and it's truly become such a habit that I don't think about it as much as I used to. However, I have seen three really big shifts that remind me of the magic of my daily steps.
Physically
What started as a daily walk of hitting 12k steps has now turned into running 2-3 times a week, and I typically exceed 12k every day. I've become so much stronger and faster both running and walking. My body feels great—and bonus—I sleep so well.
Emotionally
I've processed a lot of big emotions out on a walk. When I'm anxious, uneasy, sad, or a bit heated, a walk inevitably calms my central nervous system and while I may not feel 100 percent better when I'm done, I always feel more in control of my emotions, grounded, and at ease.
Mentally
My daily walk has become a therapy session of sorts. Whether I'm listening to a podcast on a topic I'm curious about, or simply need to zone out with a great playlist and music to match my mood, being outside and in nature moving my body feels like the best form of self-care (next to a great therapy session, good sleep, or quality pal time).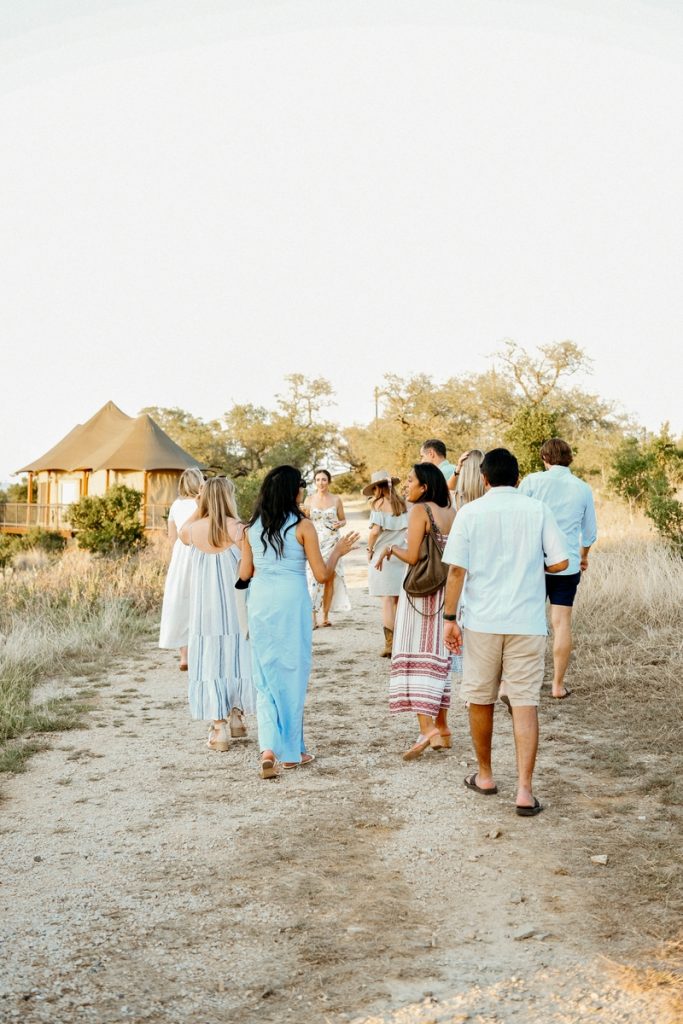 Do I have to get exactly 12k steps a day to reap all the benefits?
While Harley has suggested 12k a day, he also pointed out the importance (and benefits!) of setting a starting goal of simply aiming for more movement. Remember: Don't let the exact number overwhelm you. Personally, I love how something so simple can garner such positive results and enhance your life.