So much has changed over the past couple of years—most of our perspectives have been shaken, stirred, and shifted. And yet, our hankering for traditions (particularly with our families!) is more alive than ever. To help inspire you to make this an extra special season, we've rounded up 30 fun holiday activities for kids to help you embrace this time with your little ones.
As is the case in Austin, we probably won't have a white Christmas, but that doesn't mean it has to be blue. We're all anxious to keep spirits as bright as ever while we celebrate the season this year. From the number of texts I've received from friends asking for my address, it's clear that my mailbox is going to see more holiday cards than it has in a decade. Also, I'm pretty sure our neighbors put out their December decorations before the Halloween candy was emptied from the drug store discount bin. And I know that at-home toasts of whiskey-spiked Fronks nog will be flowing in front of fireplaces across the city.
Behind every hung ornament, every decadent dessert, and every wriggled-on pair of opaque tights to wear in front of your mantle for no reason but to feel festive, the magic of the season is there for the taking. It's time to lean in and celebrate what we have and what we've learned. Now, let's all just hope Santa has upgraded to Google fiber to keep up with all of the online gift wishlists.
Unwrap one holiday children's book each night this month, and end December with a whole new holiday book collection on the shelf.
Spread holiday cheer to your local flora and fauna: deck out a tree in the backyard with birdseed ornaments.
Create a designated present wrapping station with colorful mix-and-match paper, ribbons, tags, tissue paper, and bags. (And allow the kids to do the wrapping!)
Staying put this Christmas? Create your own Mele Kalikimaka vibes by hosting a luau at home. Honor the island's rich heritage by making your own Hawaiian leis, and hula the night away to Bing Crosby's biggest holiday hit. (P.S. This Hawaiian playlist gives us all the holiday hang ten vibes.)
Snuggle up together and create a Christmas campout underneath the tree complete with sleeping bags and mugs of hot cocoa.
Attend a virtual performance of The Nutcracker from your very own couch—cozy socks and roaring fire encouraged.
Deck the kids' halls with colorful pom-pom wreaths and retro metallic trees.
Host a family holiday ice cream taste test.
Write a letter to Santa (and receive one back.)
Instead of driving to view lights around your neighborhood, consider taking a nighttime stroll. Don't forget the cider!
Mix up a batch of chocolate peppermint popcorn and nibble away. (Bonus points if you're snuggling and snacking in front of a cozy fire.)
Give a little joy to the world by donating to your local food bank or to Toys for Tots.
Mix a stiff Christmas nightcap for yourself, then give in to a few reindeer games with the kiddos.
Host a virtual cookie exchange with your kids' best pals. Bake a few of your faves, drop off on their porch, then get crummy together over Zoom.
It's a marshmallow world in the winter! Wrap up these funfetti holiday marshmallows with a hand-written note and drop them on your neighbors' doorsteps.
Splurge on a vintage turntable and holiday vinyl, then turn up the tunes!
Make DIY snow globes.
Lift your spirits with a Trans-Siberian Orchestra concert.
Disguise Dad as Santa Claus and recreate a nostalgic mall Santa photoshoot at home.
Let the kids decorate the table, dress up in your fanciest holiday attire, and sit down to a family-only holiday brunch.
Bundle up and head outside for some holiday stargazing.
Give in to matching holiday pajamas (or dresses so cozy they rival the comfort of pajamas). We recommend ordering your own custom set for the whole family.
Christmas Karaoke… because after all, all we want for Christmas is you.
Leave cookies out for Santa, then track him as he makes his way across the globe.
Dig out your sparkles and tulle from the back of the closet and plan your fanciest updo in preparation for the New Year's Eve celebrations.
Let your little ones embrace their inner architect and make a gingerbread house! Buy a premade house or use this genius mold so you can skip to the best part—getting creative with all the sweet and edible décor.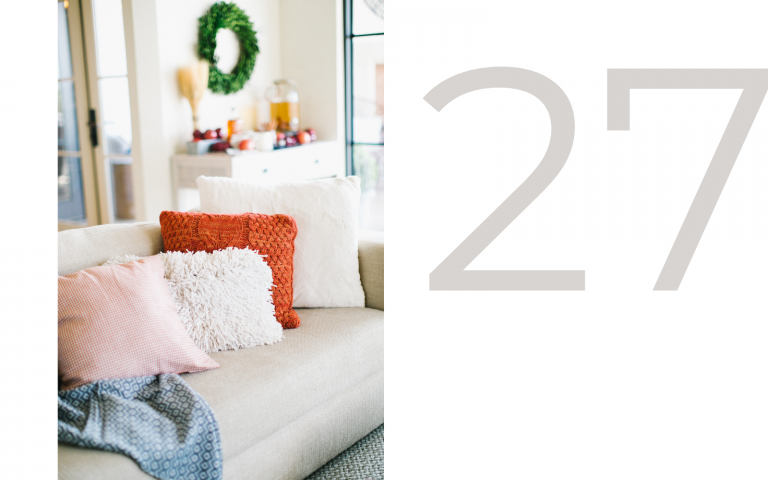 Settle in for a holiday movie night! Marathon your family's favorite Christmas films and flicks while you're cuddled together on the couch.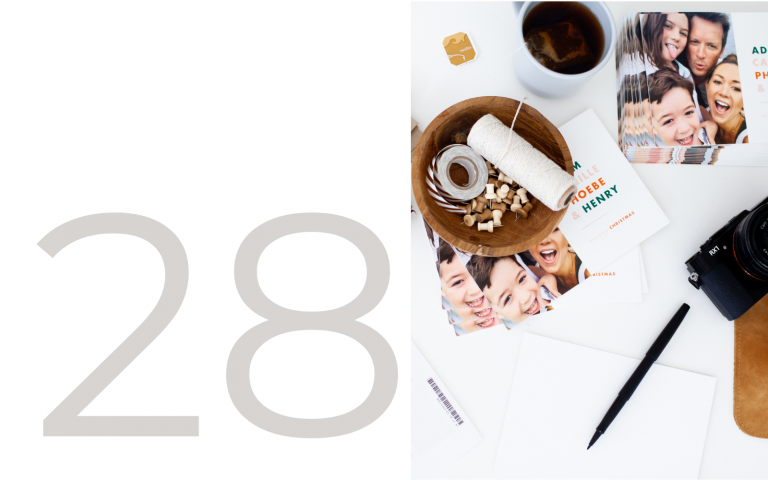 As a family, get creative and put together a holiday-inspired Christmas card display. Cut a few pieces of garland to your desired length and hang them on the wall. Simply attach cards to the garland with clothespins. Easy and much prettier to look at than a taped-together display!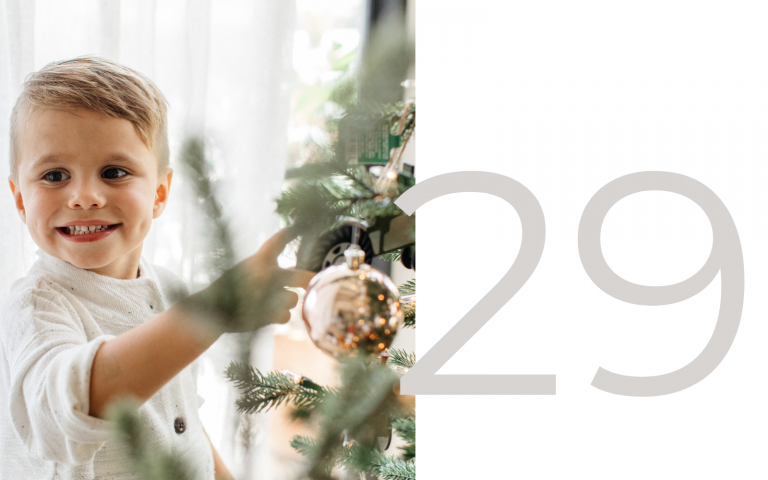 Set up a Christmas Scavenger Hunt! Hide ornaments, small gifts, and a few sweet treats throughout the house. Come up with clues for your kids to follow and let them take the lead in tracking down the list. Need ideas for where to start? Check out these printable templates for inspiration.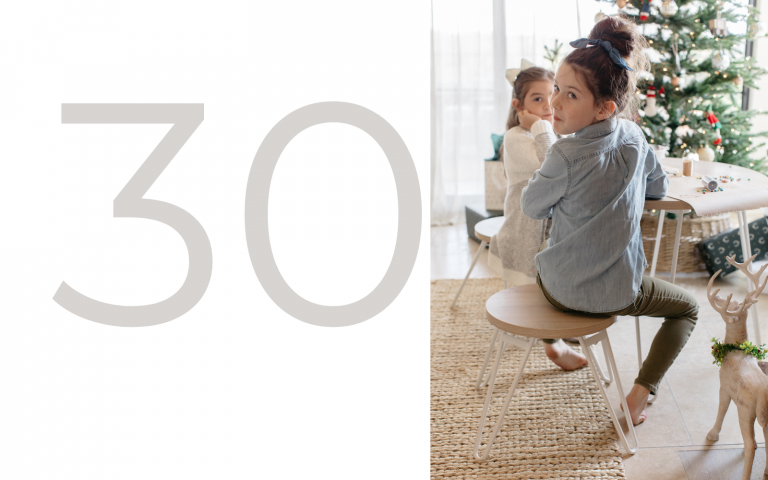 Dream up your family's own Christmas story. Put pen to paper and brainstorm a list of characters with your kids and center it around a holiday theme. Little ones can even provide the illustrations if they'd like!
Love this list? Pin this graphic to come back to it later!
This post was originally published on December 2, 2020, and has since been updated.