When I watch movies that center around mother-daughter relationships, I can't help but think about my own mom. Whether it's Rory and Lorelai of Gilmore Girls or Tammy and Julie of Friday Night Lights, I always see a bit of my mom and myself reflected in them. During the phase of my life where everything my mom did would embarrass me, I felt like Lindsay Lohan in Freaky Friday. When I matured and realized that my mom is my best friend, it was a Sophie and Donna Mamma Mia! moment.
I have always loved that on-screen relationships teach me a lot about my own, and the mother-daughter relationship is no exception.
Firefly Lane taught me to appreciate the mother I have, and Stepmom showed me that moms only want the best for their daughters.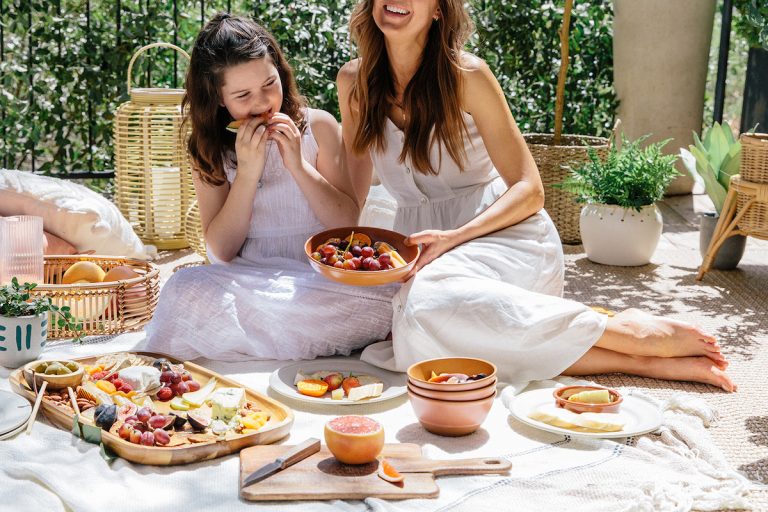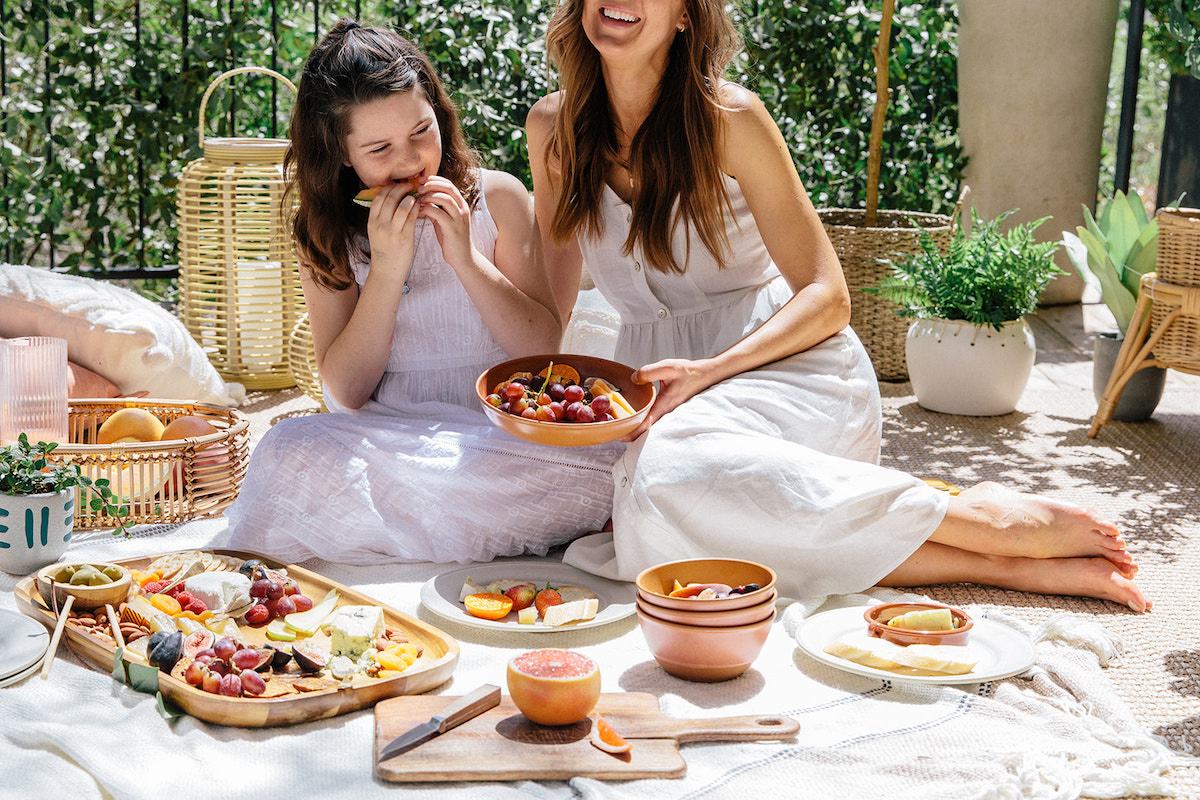 Not only have these on-screen mother-daughter duos taught me a lot, but they have been fun for my mom and me to watch together. I am grateful that I get to spend this Mother's Day with my mom at home, but even if you are apart from your mom, or you have a strained relationship, the best mother-daughter relationships on screen show us that there is no "right" way, and there will always be different dynamics and challenges along the way.
Read on to see the top picks for mother-daughter duos in TV shows and movies.
Best Mother-Daughter Relationships on TV
Rory and Lorelai are the kinds of best friend mother and daughter that everyone dreams of. They have their flaws, sure, but they ultimately act more like sisters. Rory didn't have the most stable upbringing, as Lorelai got pregnant at a young age and ran away from home, but as long as they are together, they make it work.
The time jumps in This is Us really allow viewers to relate to both Rebecca and Kate, as we see them through so many stages of their lives. Rebecca and Kate most definitely have their ups and downs, but I think they are such a beautiful and raw representation of the mother-daughter relationship.
Xo and Jane's relationship always seemed so fun to me. I love the juxtaposition of Xo's free-spiritedness and Jane's goody-two-shoes ways. Xo's mother, Alba, also plays a huge role in both Xo and Jane's lives, which gives the show a unique three-generation perspective.
Kate and Marah, Tully and Cloud,
Firefly Lane
Firefly Lane was one of my most anticipated television book adaptations of this year, and while the show deviates from the original plot, it is still worth the watch. It explores grown-up Kate's complicated relationship with her teenage daughter (which looks a lot like me as a teenager), and Tully's ongoing struggle with her own drug-addicted mother. It makes you realize that whatever struggles you have with your mom or daughter, you aren't alone, and there is always hope.
Little Fires Everywhere and the mother/daughter relationships in it are intense, to say the least. However, Mia and Pearl's relationship shows the special bond that moms and daughters have, and how they are a team. On the other hand, Elena's relationship with her girls, Izzy and Lexie, explores how sometimes daughters feel the need to hide from their moms to avoid disappointing her. This show will really make you think, make you smile, and make you feel.
While at first glance Friday Night Lights is a show about high school football, I love it for the Taylor family dynamics. Tami Taylor is the show's moral compass, always fighting for equality in the schools and standing up for the kids that don't have anyone else. Julie goes through an interesting journey on the show and I think it makes a statement about how daughters are going to find themselves their own ways, even with all the incredible advice that moms like Tami have to give.
Best Mother/Daughter Relationships in Film
I watched this movie for the 100th time this week and fell in love with Donna and Sophie all over again. It is truly the two of them against the world. The scene where Donna helps Sophie get ready for her wedding makes me cry every time. There may or may not have been extra tears this time around, as my sister is getting married in a week and I know my mom will feel the exact same way that Donna did: proud, bittersweet, and full of love.
Marmee, Jo, Amy, Meg, and Beth,
Little Women
This is a movie about sisters, but it is just as much a movie about mothers and daughters. All four March girls begin the film living at home with their mother (which would be my mom's dream!). You really get to see how the girls depend on their mother and how they would not be who they are without her. Marmee March is a truly sacrificial mother, who admits to her faults and will get angry every once in a while, but would do anything for her daughters to be happy.
Oh to be in your mother's shoes for a day… I'm not sure that my mother and I could handle each other's lives, but Freaky Friday is a hilarious illustration of what that might look like. Anna and Tess do not see eye to eye, but when they end up in each other's bodies, they realize that they aren't so different after all and they learn to appreciate each other. This movie was a childhood staple for my sisters and me, but I now appreciate the mother/daughter dynamics even more than dreamy Chad Michael Murray.
Lady Bird and Marion,
Lady Bird
Lady Bird is primarily a coming of age story, but I think that Lady Bird's complex relationship with her mom takes the film to a new level. Even though most of their conversations are passive-aggressive, the two love each other so much that they just do not know how to express it. It is a funny, real, and moving film about an eclectic daughter, a mother that doesn't understand her, and their work-in-progress relationship.
It's no secret that mother/daughter relationships change drastically over the course of life, and Terms of Endearment is a perfect example. Young Emma can't wait to marry and escape from her controlling mother, but adult and new mother Emma can't do it without her mom. Over the 30 years that this film covers, Aurora and Emma learn that when you can't depend on anyone, you can depend on your mother or daughter.
Jackie, Isabel, and Anna,
Stepmom
In my opinion, Stepmom is one of the best mother/daughter movies as it shows the lengths that mothers will go to for their children. When diagnosed with a terminal illness, Jackie sets out to make sure that her ex-husband's new girlfriend will know how to mother her children after her death. Not only is it a great movie for moms and daughters, but it's also a testament to women working past their differences for the greater good.
Daphne is the mother of three girls, like my own mother, and wants the best for all three, also like my own mother. However, I would hope that my mom wouldn't meddle in my love life the way that Daphne meddles in Milly's. Daphne sets off on a mission to set her youngest daughter up with Mr. Right and eventually has to learn that her daughters are capable women themselves. It's a testament to growing up and letting go, a lesson that I'm sure is hard on every mother.
I think this title perfectly captures the mother/daughter relationship: it's as tough as steel and as delicate as a magnolia flower. This classic movie follows M'lynn and her daughter Shelby through Shelby's Type 1 Diabetes diagnosis, marriage, and pregnancy. A story about love, loss, and the hard decisions that moms have to make, this one will make you give your mom an extra hug on Mother's Day.
Comment below on your favorite on-screen mother/daughter relationship.
Loved this post? Pin this graphic to come back to it later.