Have you ever woken up and wondered, "What did I do last night?" No, I'm not talking about after a late night out with friends, but a run-of-the-mill Wednesday evening at home. Of course, while we believe life is meant to be enjoyed instead of one long continuation of the workday, we're all for finding more productive things to do to help us learn, grow, and embrace the beauty of every moment.
Again, and I can't emphasize this enough: there's nothing wrong with getting through four episodes of Stranger Things (or Love Island, choose your own adventure) and catching up on all the TikToks you missed during the day. We've all had nights like these. And sometimes, they are beyond necessary!
But if you come into work wondering where your time off went and feel like your week solely revolves around checking off tasks, it might be time to switch up how you're spending your down time. You have all the tools to be productive at work, so why not at home?
In the spirit of doing exactly that, we've rounded up ideas for easy, fun, and productive things to do that'll help you come back to work the next day feeling rejuvenated and refreshed.
Featured image by Kristen Kilpatrick.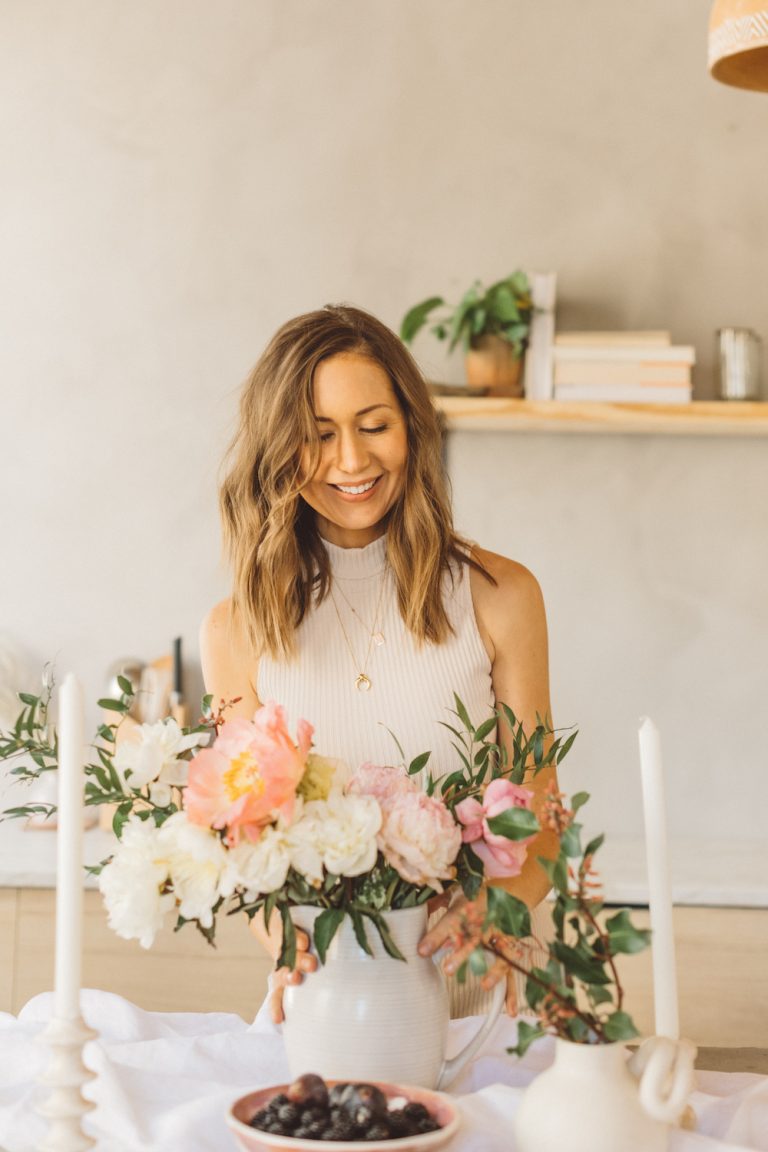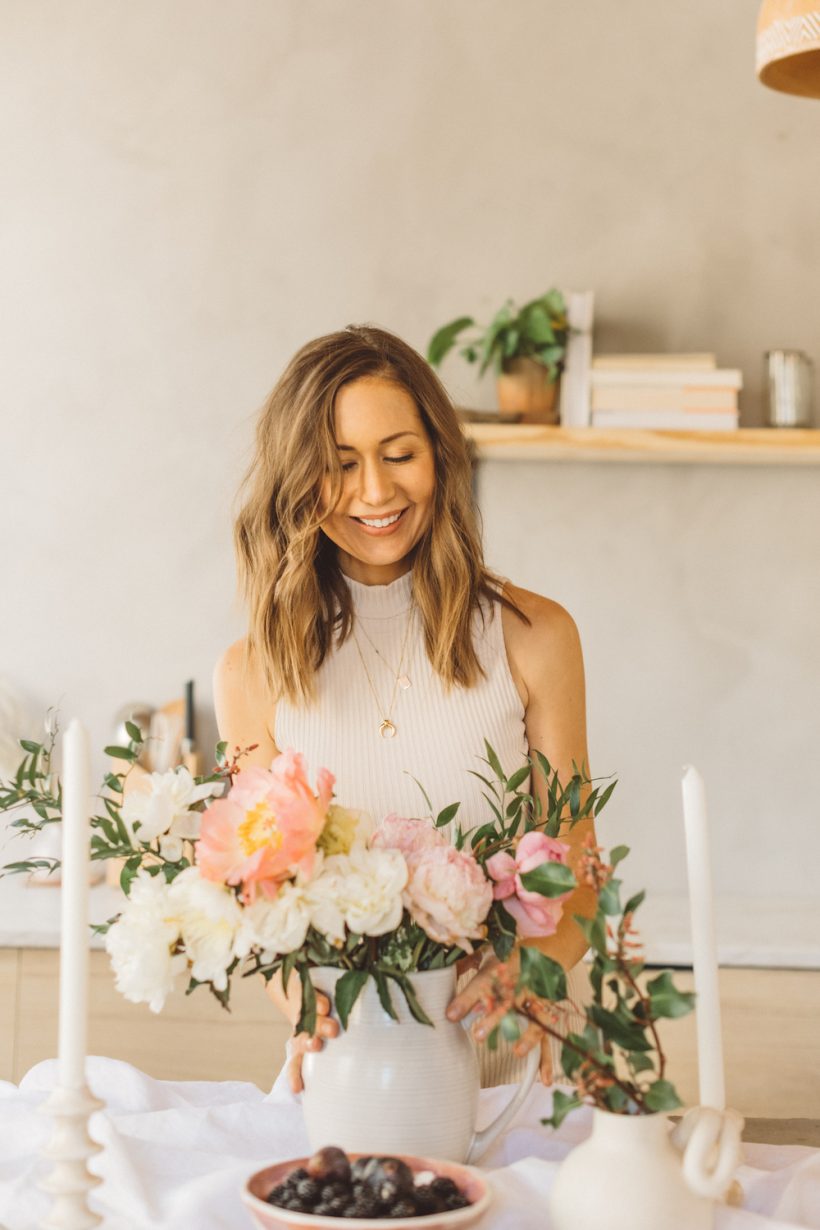 Reframe Your Mindset
You're too busy to hit the gym, take that Spanish class, or go visit Grandma, right? Wrong. At least according to Laura Vanderkam, author of 168 Hours: You Have More Time Than You Think. Vanderkam calls us out on saying we're "too busy" to take a class, read a book, or pursue your passion.
In fact, she believes we have plenty of time for everything that matters to us. "Think of it like this: if you work 40 hours a week and manage to get the recommended 8 hours of sleep a night, that leaves you with 72 hours when you're not working." That's a ton of hours you can use however you like.
Reframe your mindset from being too busy to one of curiosity. If you're wanting to take up a new hobby or project, remember that the hardest part is always getting started.
If this still feels impossible, consider reprioritizing what's really important to you. According to Vanderkam, instead of saying you don't have time and using that as an excuse to not do it, she suggests swapping in the phrase, "It's not a priority." Not only will you feel less guilty for saying no, but it will remind you what your priorities are. When you think in terms of priorities, you're holding your time—and yourself—accountable. That may mean less happy hours, but you might become an expert at salsa dancing.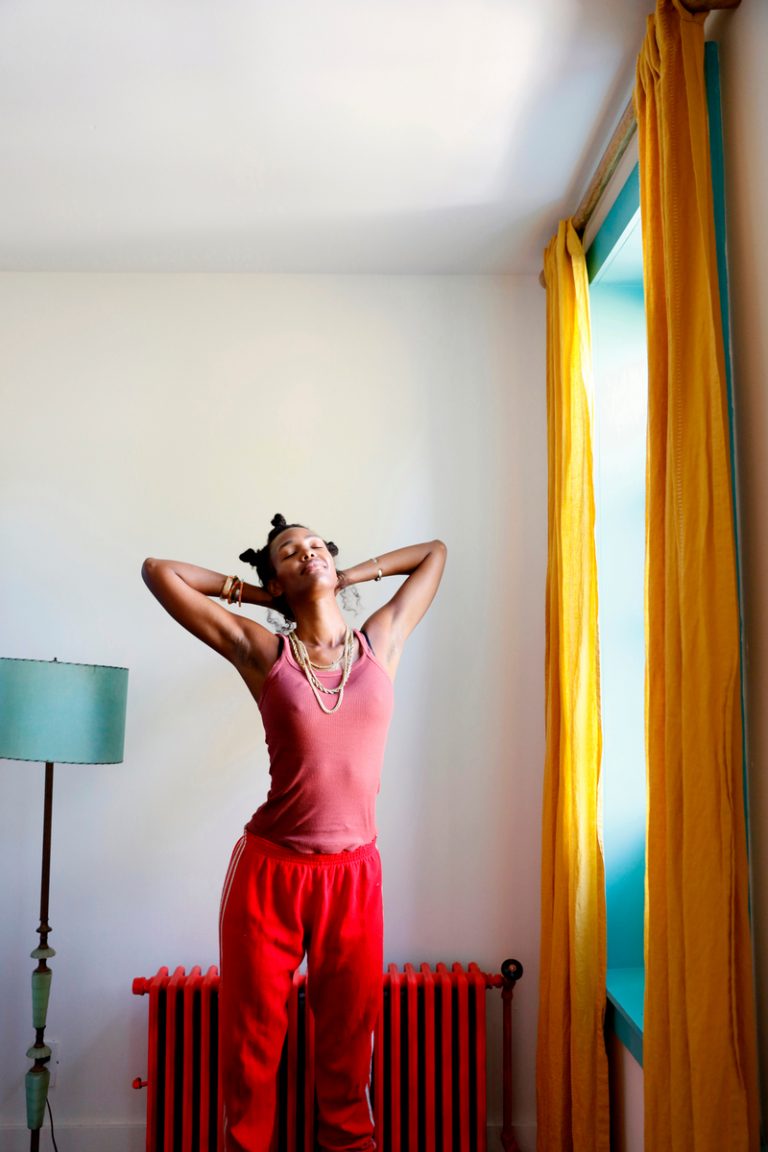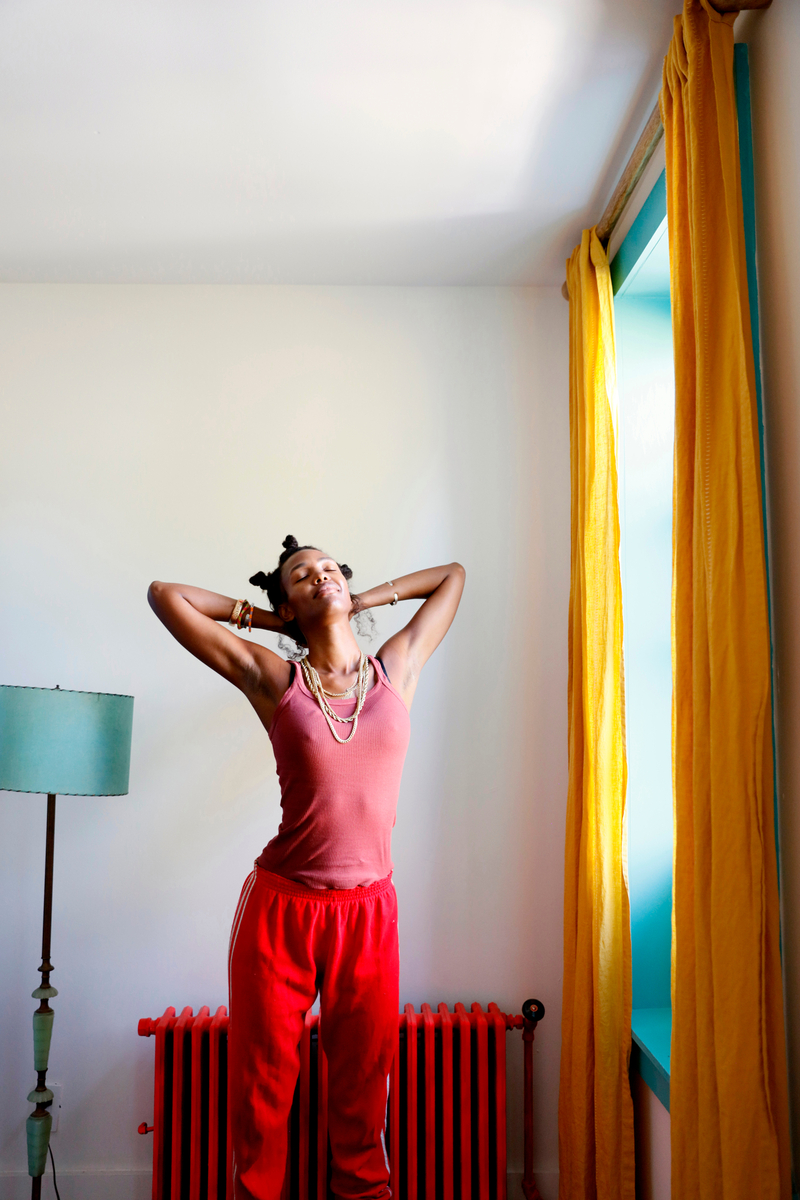 Find a Workout That (Finally!) Makes You Feel Good
Tell me if this sounds familiar: Out of nowhere, you develop a strong, insatiable desire to "get fit" and you immediately hop on social media for guidance. While the platforms have no shortage of fitspo, it's easy to get caught up in a routine or activity that works for someone else. Instead, take a little time to reflect on what you want to get out of your workout journey (journaling can help!).
That might be building strength, having more energy, or improving your flexibility. Your goals could also be social—finding a sport with a strong community or something you can do with your partner or friends. Remember: There are plenty of ways to stay active—you get to pick what feels best for you.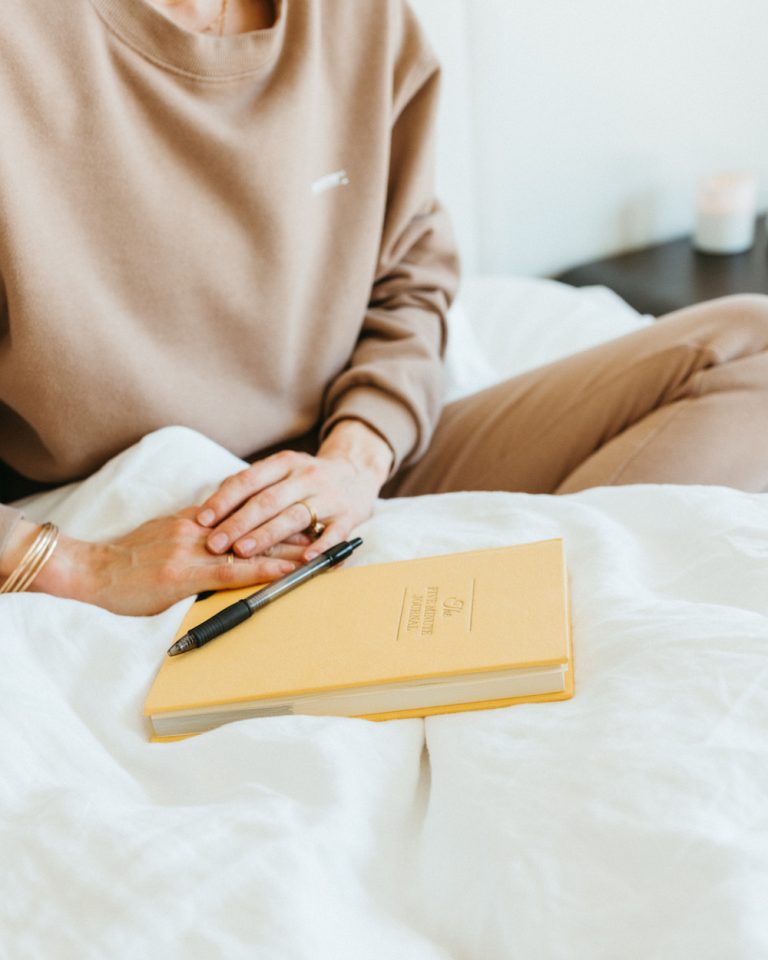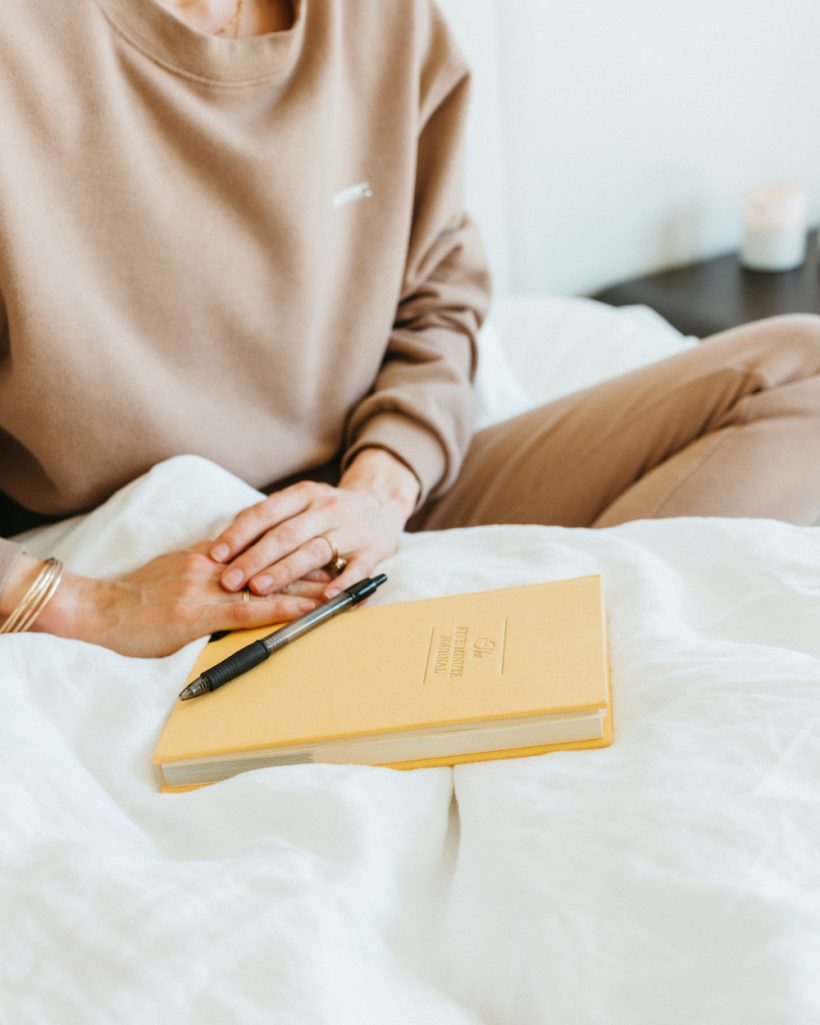 Write Your Heart Out
Speaking of journaling… this is one of our favorite ways to dream big and live a life guided by intention. Putting pen to paper is a powerful practice for manifesting your dreams and getting clear about your direction. While I love using my journal to set goals and map out the steps to get there, it can also be a creative space where you can simply doodle and daydream. After all, it's one of the best ways to keep your creative juices flowing.
Not sure where to start? Find inspiration with our favorite journaling prompts—with reflections on gratitude, developing your core values, and more.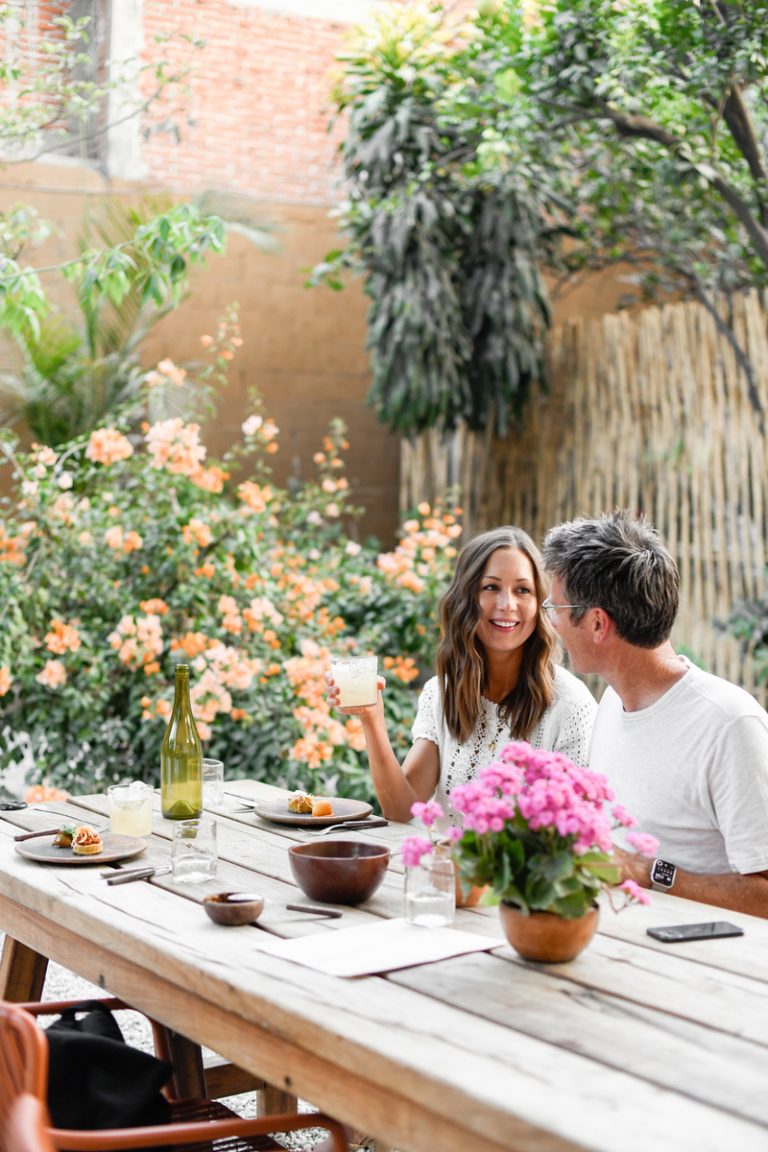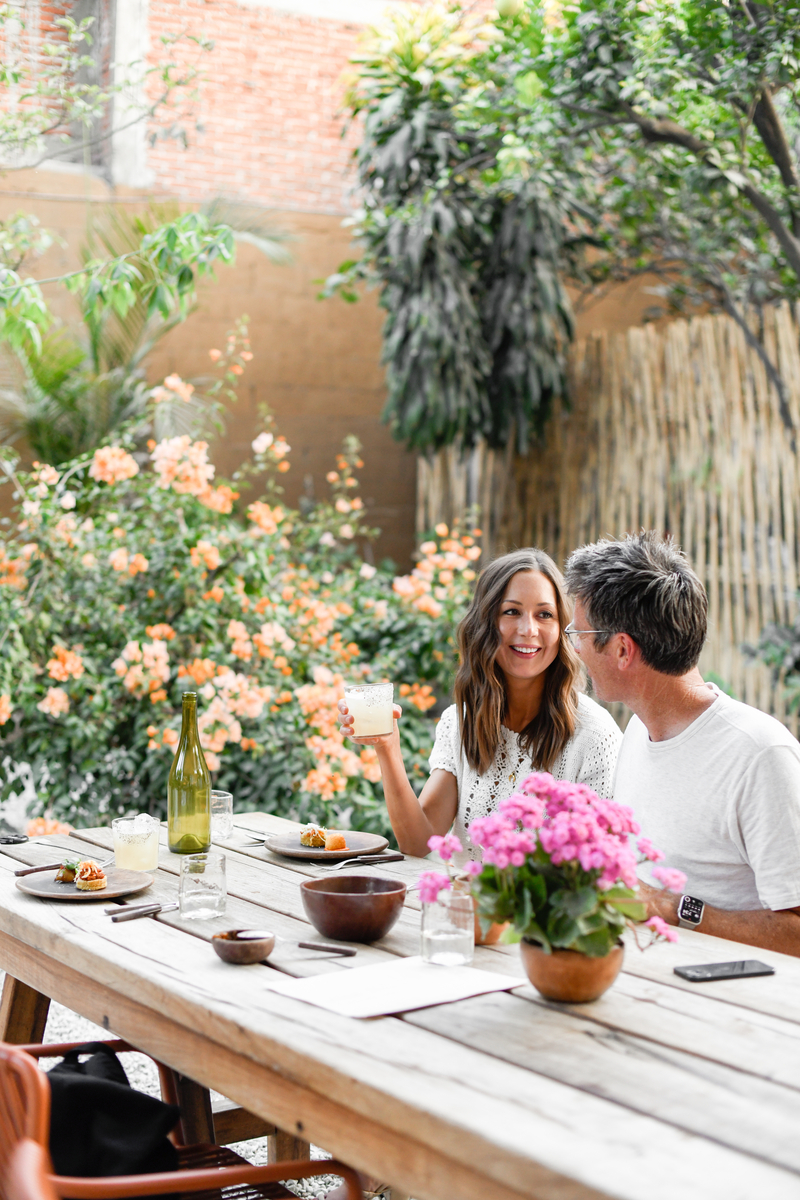 Commit to Intentional Communication
Sure, casual texting is fun, and sending memes back and forth via DMs often fulfills our need for an after-work laugh. But nothing weaves meaning and connection into our days quite like a good phone call (or FaceTime, if that's your thing!). As I would a workout class or happy hour, I like to set up and schedule calls for the week in advance. I recommend no more than two calls a week (one per evening), giving you plenty of space to unwind with yourself.
If you're at a loss for where to start, these are the conversation starters we turn to for deep and connection-building moments.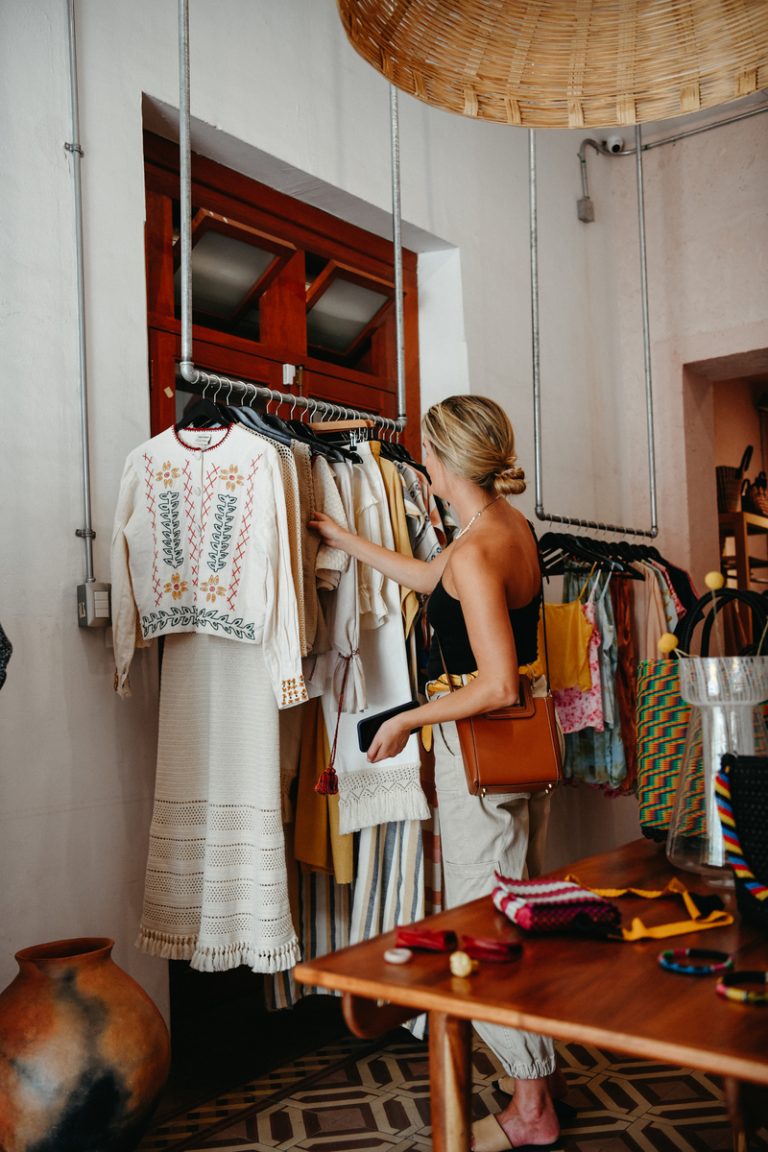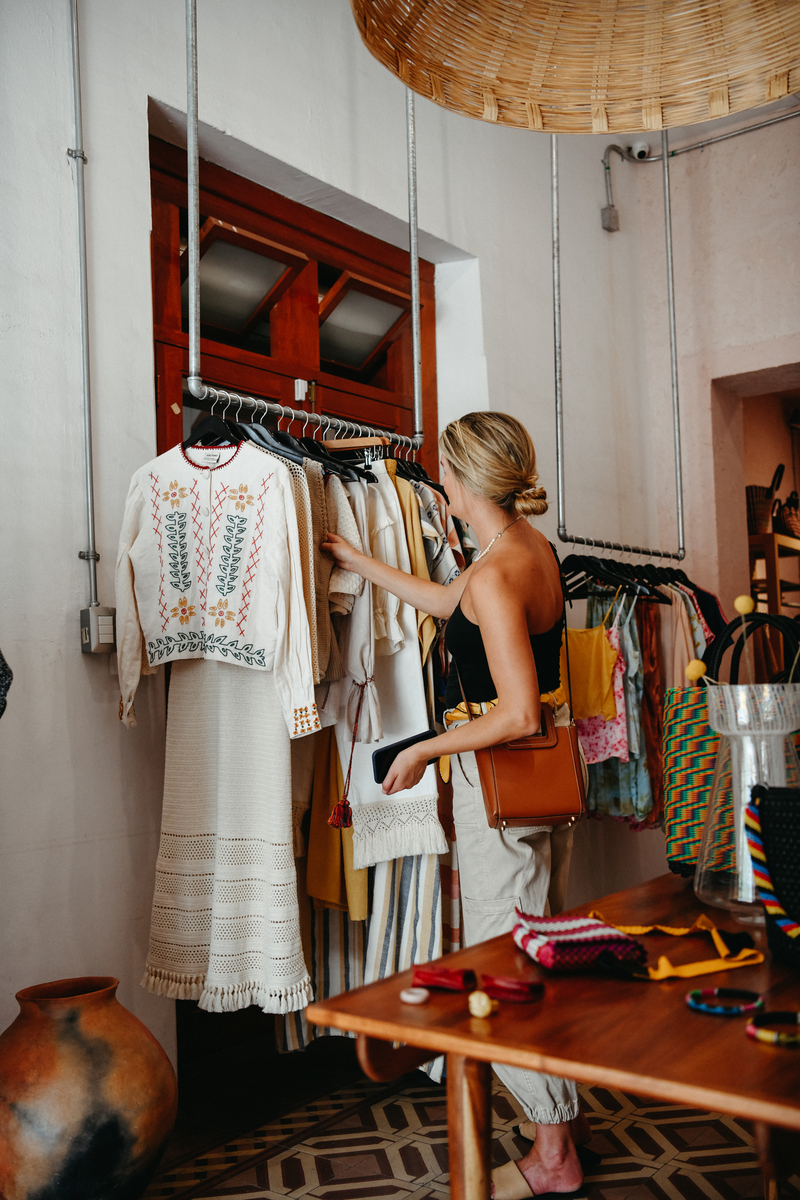 Curate a More Adventurous Life
To be clear, this doesn't mean you have to hop on a plane multiple times a month or book a luxurious retreat in (insert warm-weather, beach or mountain locale here). Like many things we want to cultivate more of in our lives, this one involves a shift in mindset. Ask yourself: How can I bring more spontaneity into my everyday routines? Brainstorm a list of small habit changes that might put you in the path of new people and experiences. Maybe that's a new route to work, visiting a different coffee shop, or switching up your go-to lunch spot. However you make it happen, embrace the change.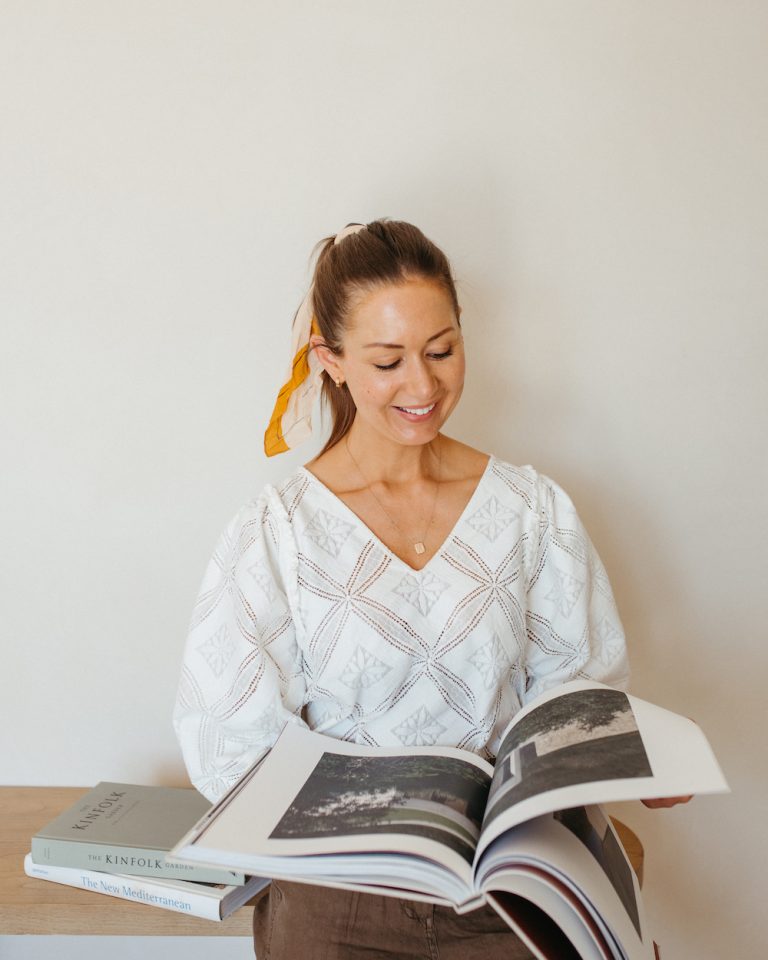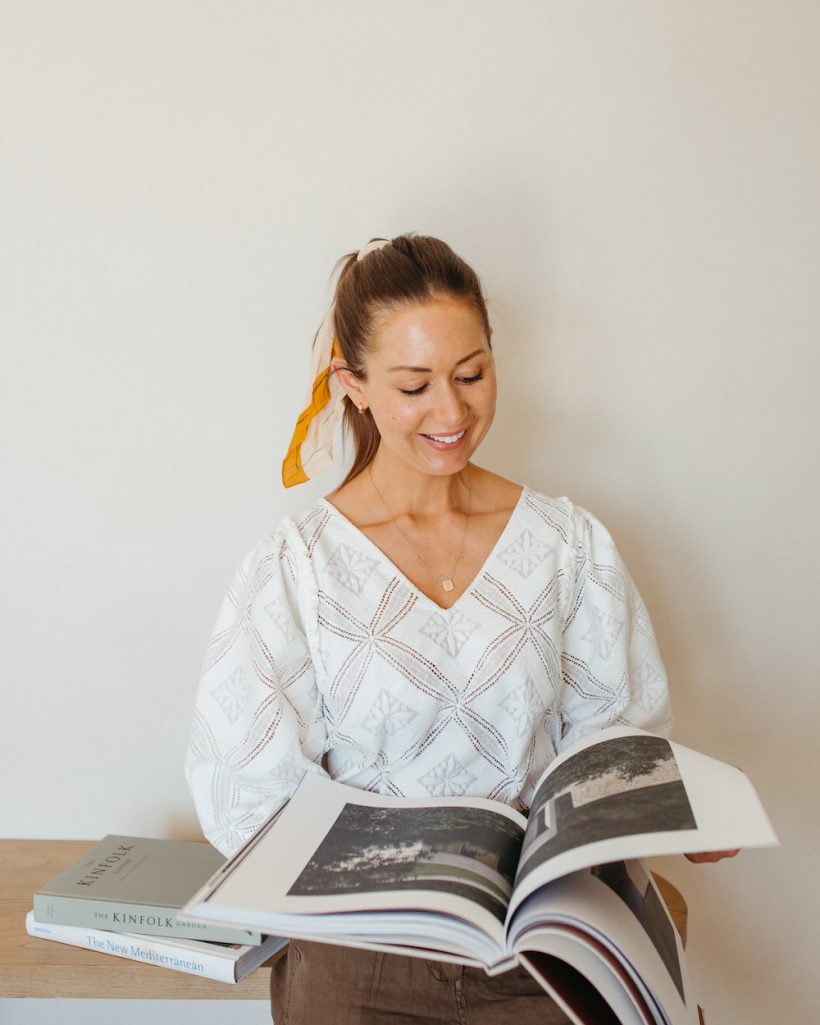 Make Reading a Priority
We've all said we wish we had more time to read. It's been at the top of all our resolution lists every January for the past six years. But if you count up how much time you spend each week watching Netflix or scrolling through social media, I bet you could find some time to make a dent in your reading list.
Shane Parrish of Farnum Street shares a welcome bit of good news: reading more isn't as hard as you think. "When I tell people I do have a life and I don't speed read the question becomes: what's your secret? How do you find more time to read than the average person? Well, first, there is no secret. As simple as it sounds, finding time to read boils down to choices about how you allocate your time."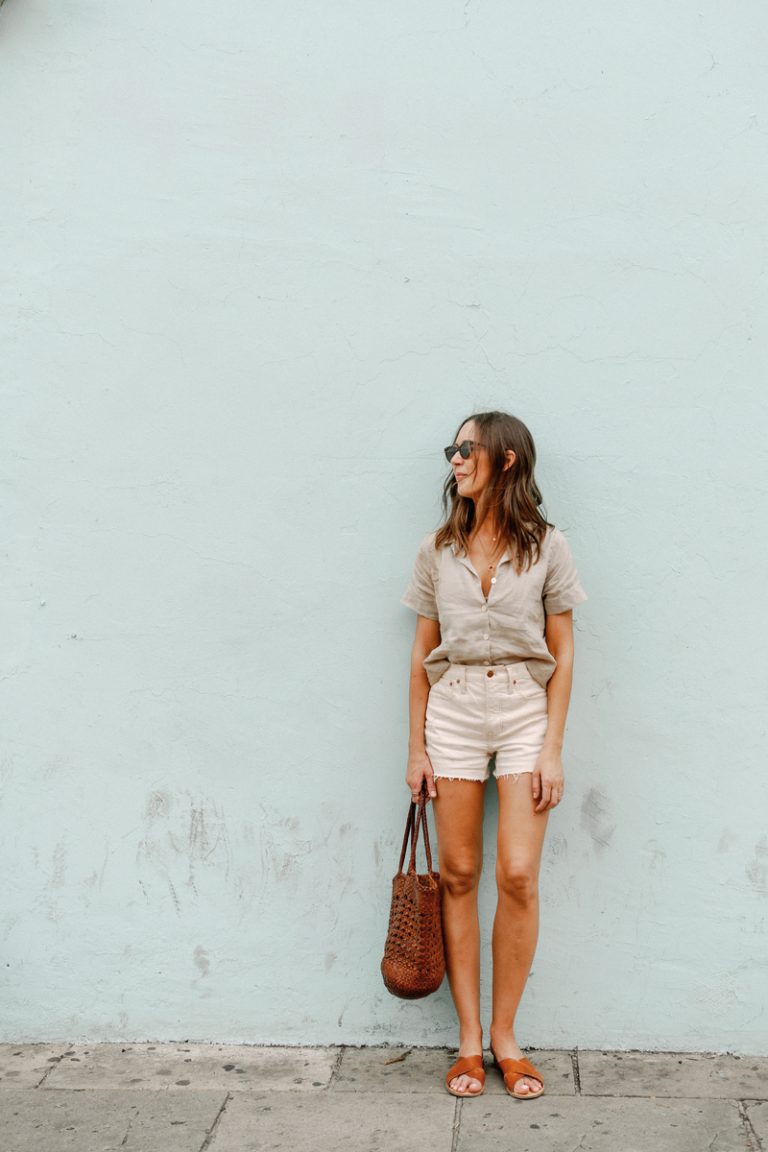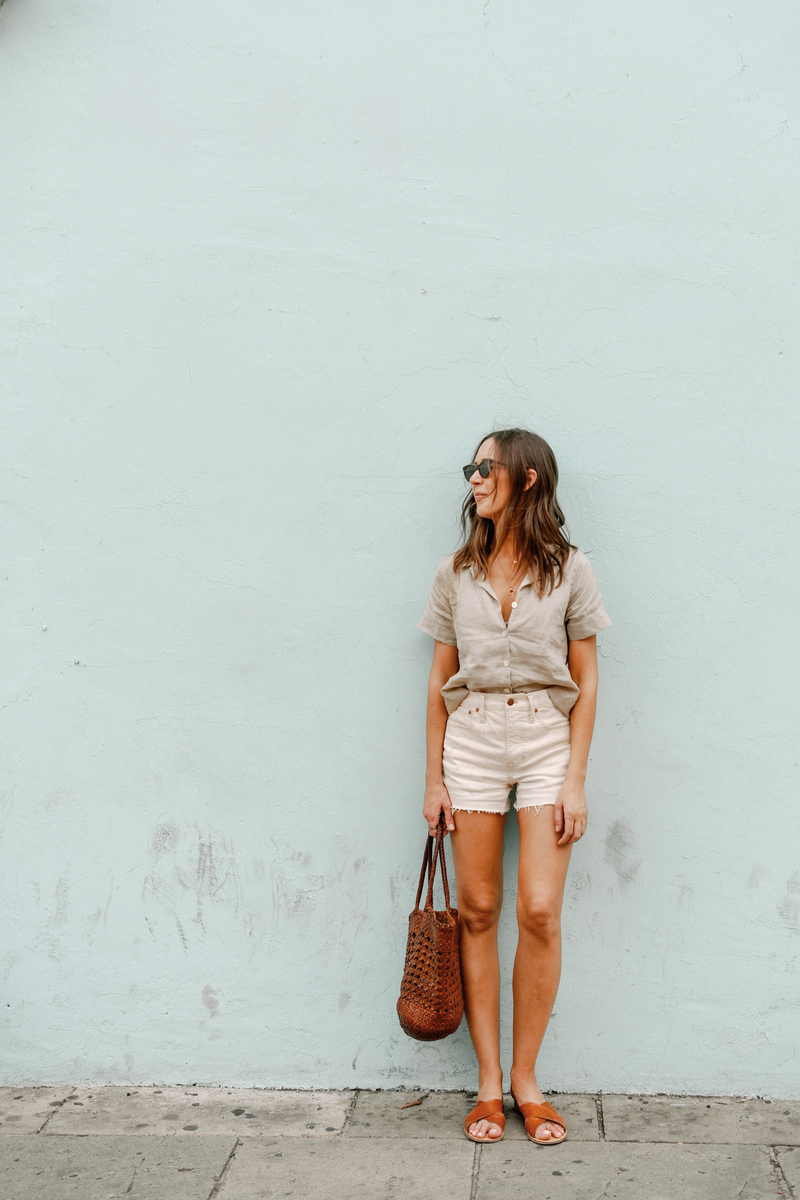 Seize the Moment
You can read a book a week. You can take a class. You can travel more. You can learn a new skill every single day. The key is this: You just have to want to do those things.
You may have a job you absolutely love (yay!) that doesn't make it feel like you're just living for the weekend, but maybe you should live for the weekend and the weeknights, in another sense. Every hour you're not at work—or doing chores—is an opportunity to pursue the things that excite you. And it's a safe bet that by the time you roll into the office, you'll feel pretty pleased with how you spent last night.
This post was originally published on July 16, 2019, and has since been updated.