I don't know about you, but quarantine has been messing with my sleep. Some nights are better than others but lately, I've found myself to be a restless sleeper and wake up constantly throughout the night—as in, every time I need to roll over. I'm also a very light sleeper—I hear everything. (This actually started when our son was born but he's turning 13 this year!) I actually can't remember the last time I had a full night of uninterrupted sleep. So I started investing in the best sleep products to help. But it also begs the question: is uninterrupted sleep even something other people experience? Or is it normal to wake up through the night?
After some research, I stumbled on this Huffington Post article and was relieved to learn that it's common to wake up during sleep. In fact, most people wake two or three times during the night, and in women by the age of 50, it's normal to wake three to four times per night. It's good to know I'm not alone but I still want to know how I can improve my sleep and catch deeper z's at night.
So, join me on World Sleep Day as I create a luxurious slumber chamber to improve my snooze. Read on to learn about the best sleep products that help me fall asleep faster and for longer!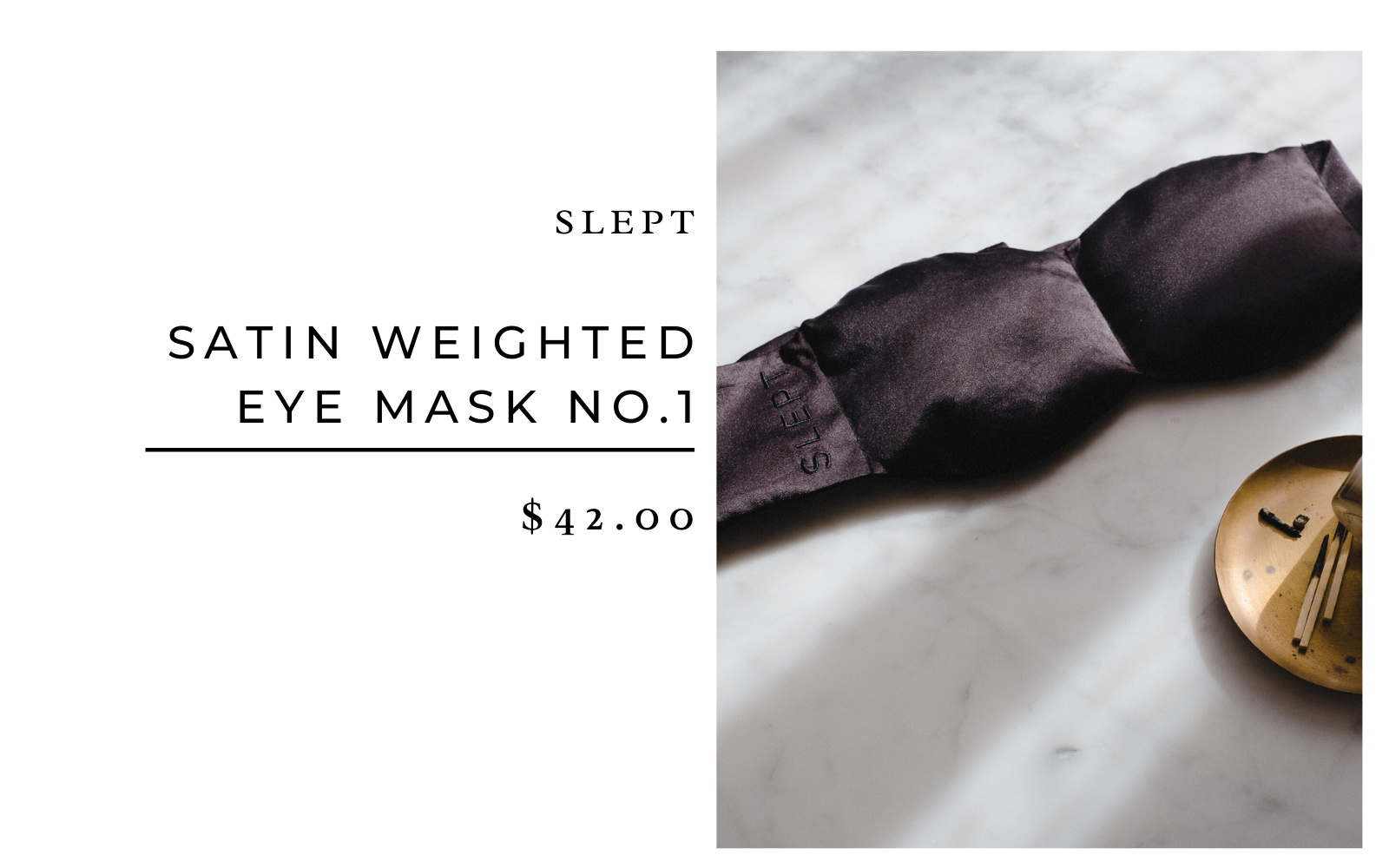 Slept Satin Weighted Eye Mask no.1
This weighted mask works much in the same way as a weighted blanket does. The evenly distributed pressure, just like a hug or being tightly wrapped in a blanket, has an immediate relaxing effect on the body, helping you to fall asleep faster and for longer. I have been wearing one for the last month and I love how it also helps to relieve tension around the eye area, especially after all those Zoom meetings.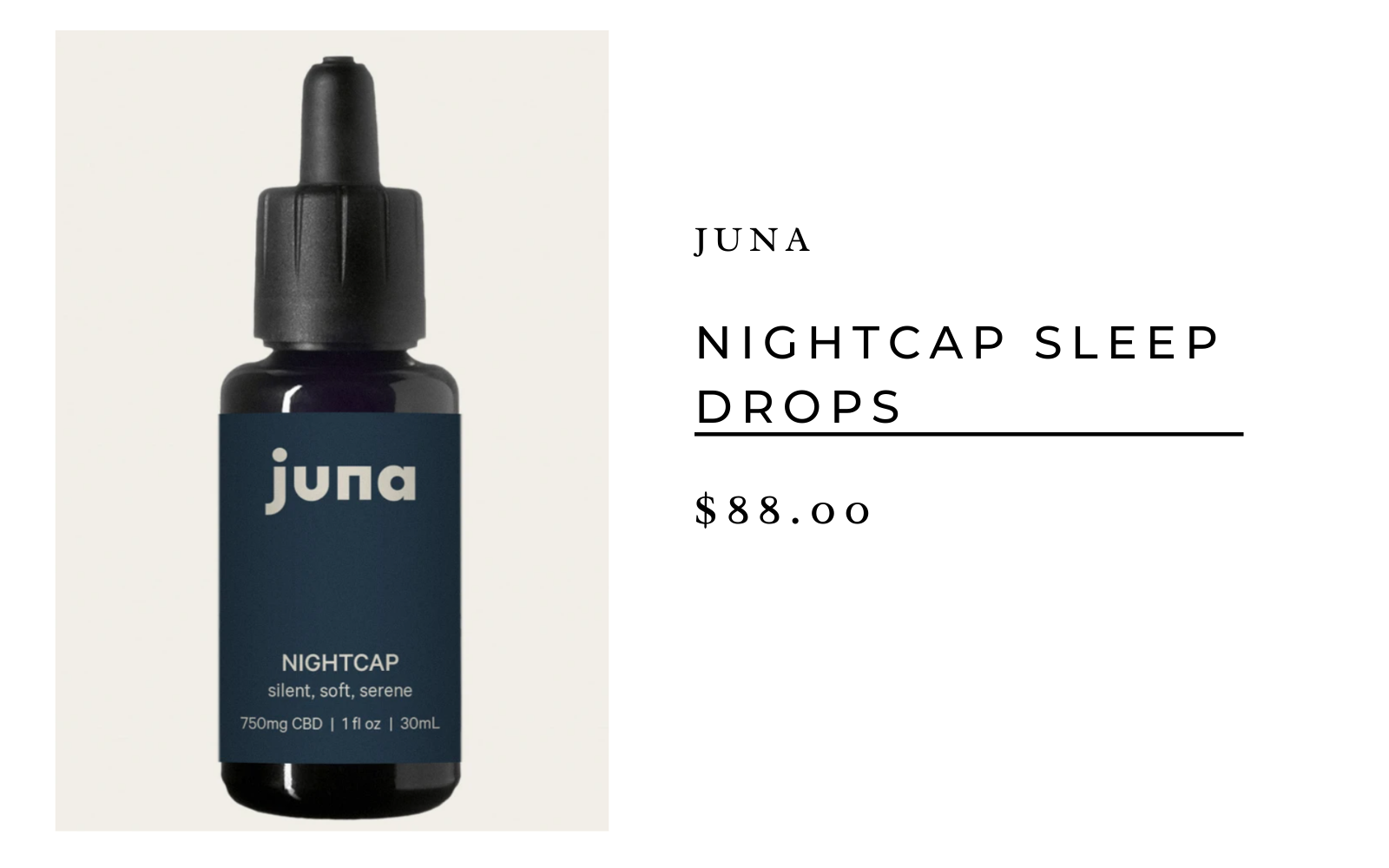 I've been a big fan of the CBD brand Juna for a while now. Their Nightcap CBD drops help to optimize your sleep cycles thanks to full-spectrum CBD, CBN, passionflower, mint, and chamomile. Plus, it also helps to prolong Stage 3 sleep when your body, skin, and brain repair themselves. Their new Ease collection is also really great for releasing tension and anxiety. Take it one hour before bed for deeply restorative sleep.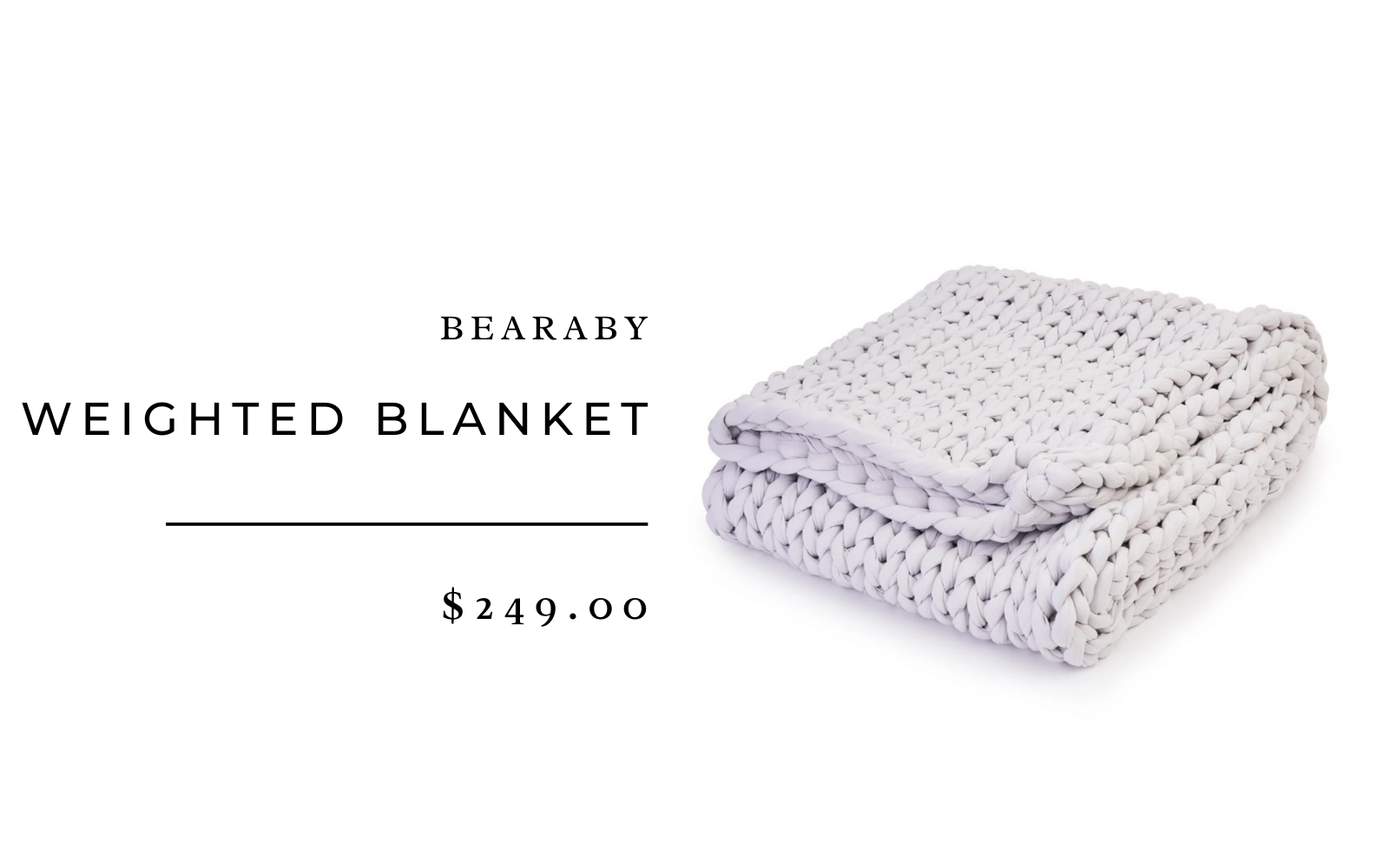 If you really want to ensure you fall asleep and stay that way, invest in a weighted blanket. There are cheaper ones than Bearaby but I love this one because it also doubles as a beautiful throw—we actually bought one as a Christmas present for my mother-in-law. They also have a lighter-weight version for kids and my son loves it.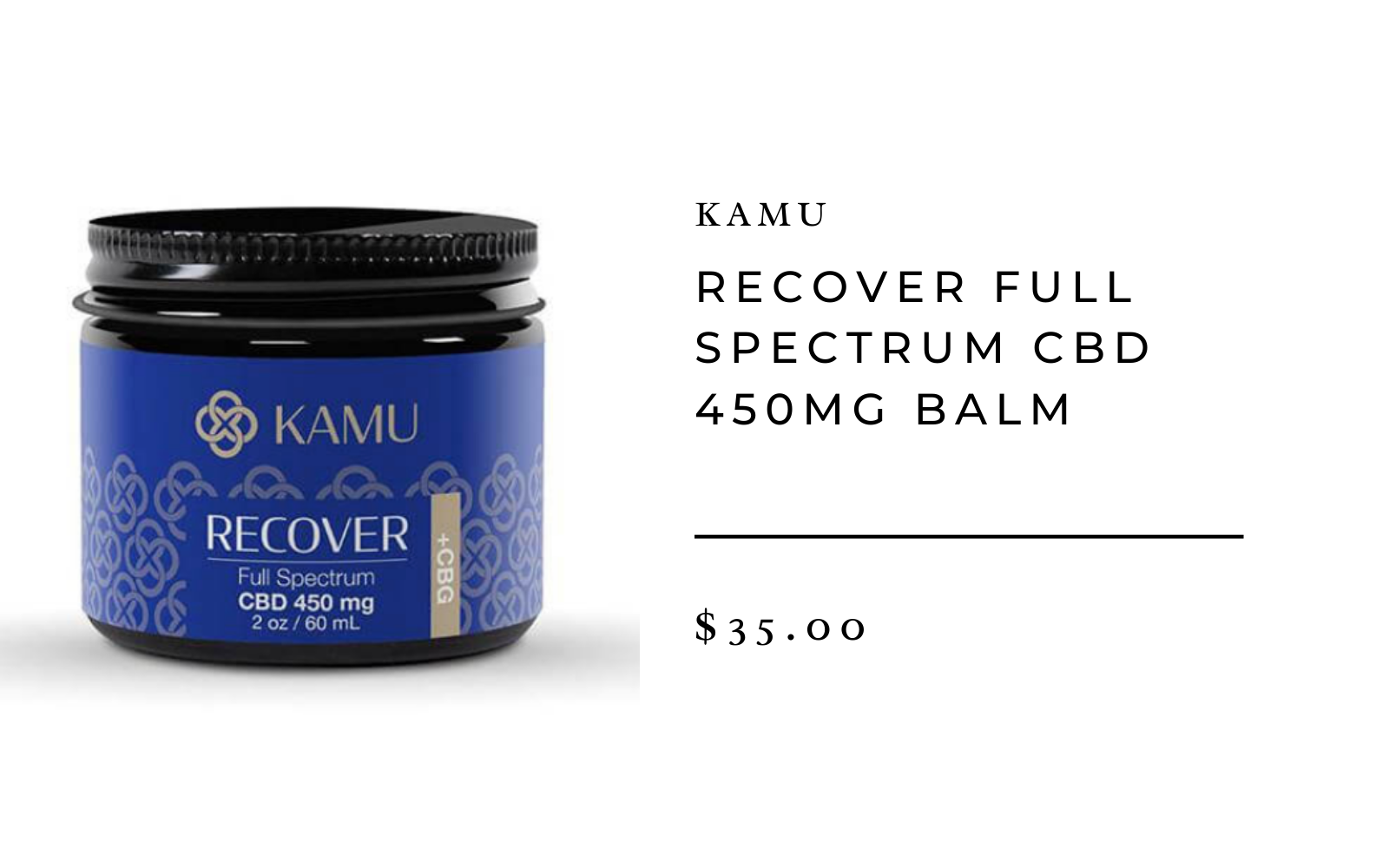 Kamu Recover Full Spectrum CBD 450mg Balm
I use this balm nightly to help calm the tension in my back from sitting at a computer all day or sometimes I even rub it along my neck and shoulders too. I love the balm texture and fragrance of this one too. It's also a gamechanger for period pain.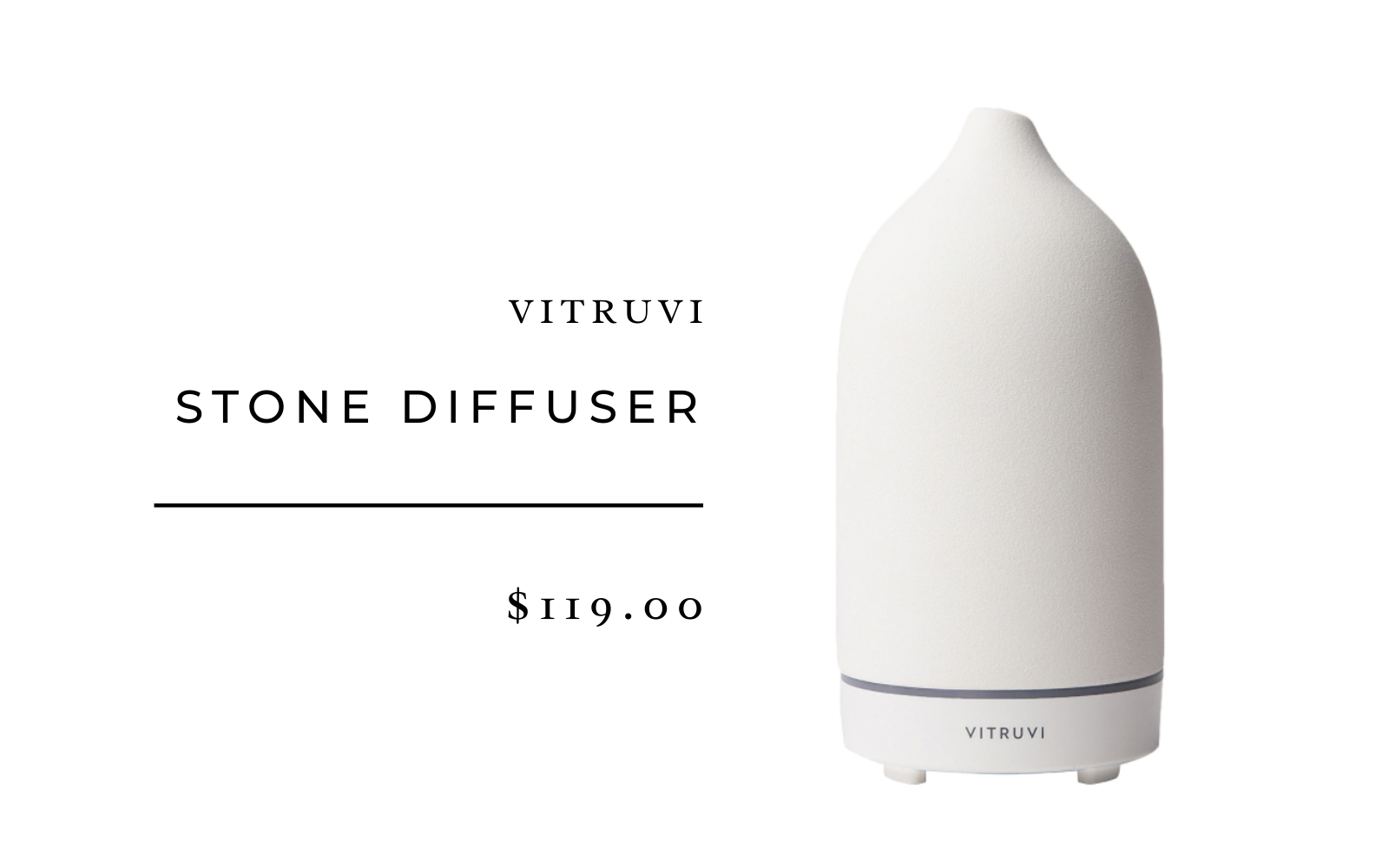 Sometimes I will turn on my Vitruvi diffuser about an hour before I'm ready to go to bed so that my room is filled with the smell of lavender essential oil. Hello, blissful slumber!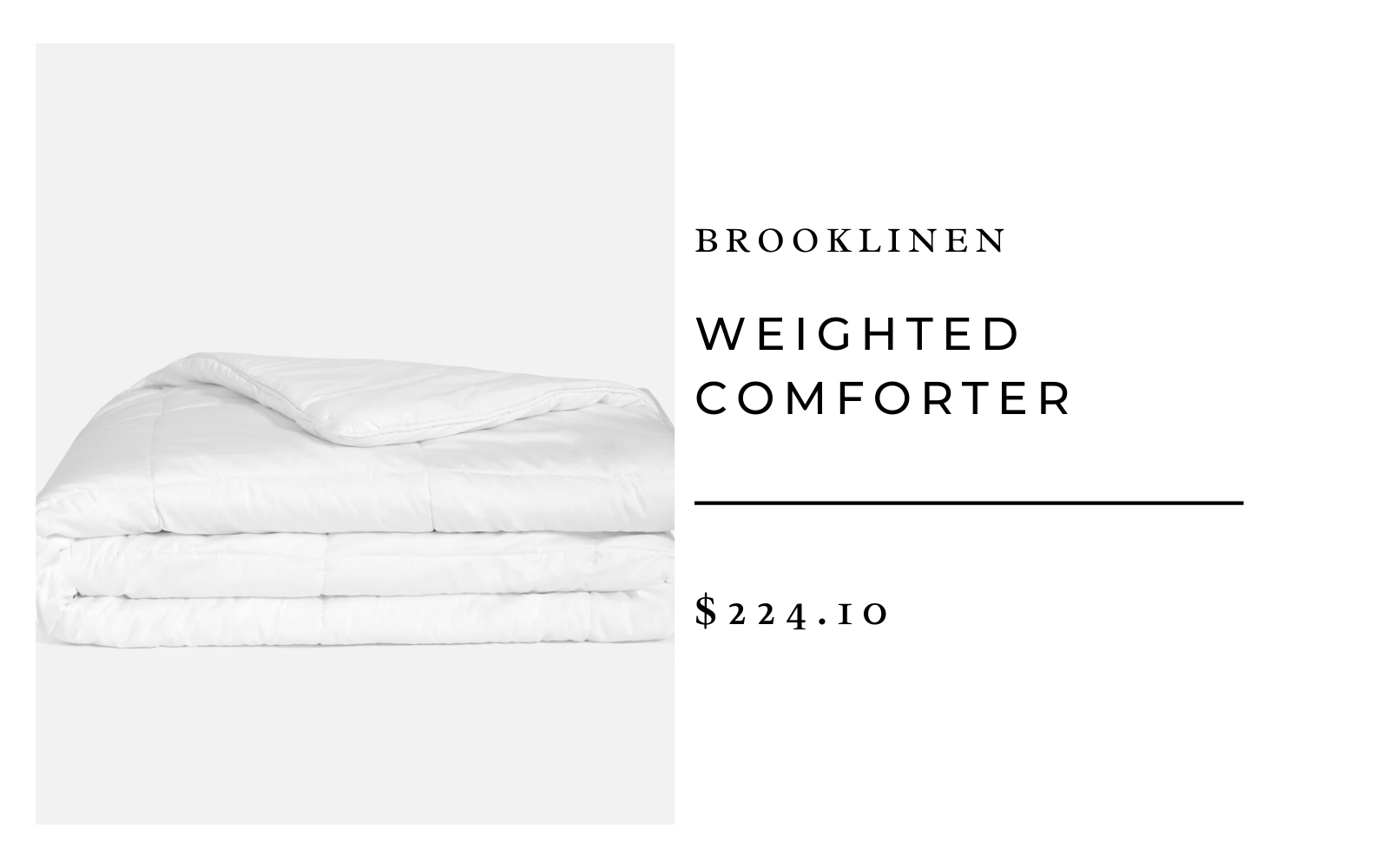 Clearly, I'm all about that weighted life. If you want to step it up a notch, then try out a weighted comforter. Its construction ensures weight is evenly distributed for a deeper, more restful sleep. You can choose from 15 pounds, 20 pounds, and 30 pounds—It's important that you choose a weighted comforter weight that's roughly 10% of your body weight. And if you're in between sizes, size up.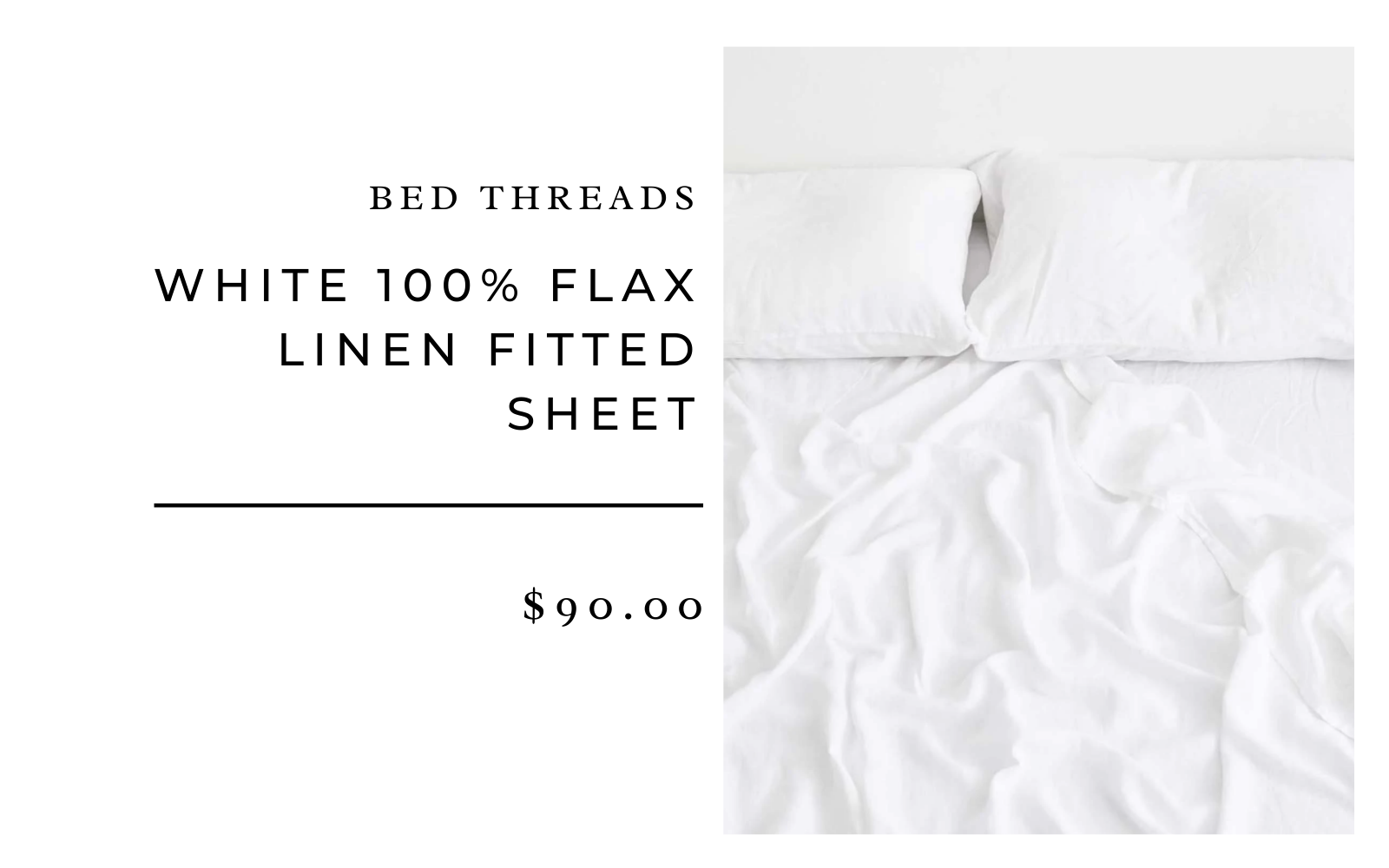 Bed Threads White 100% Flax Linen Fitted Sheet
There's just nothing quite like the feeling of slipping between linen sheets after a long day. The beauty of this fabric is its versatility—they're warm in winter and cool in summer. I've tried a lot of the brands out there and Bed Threads feel the best for the price.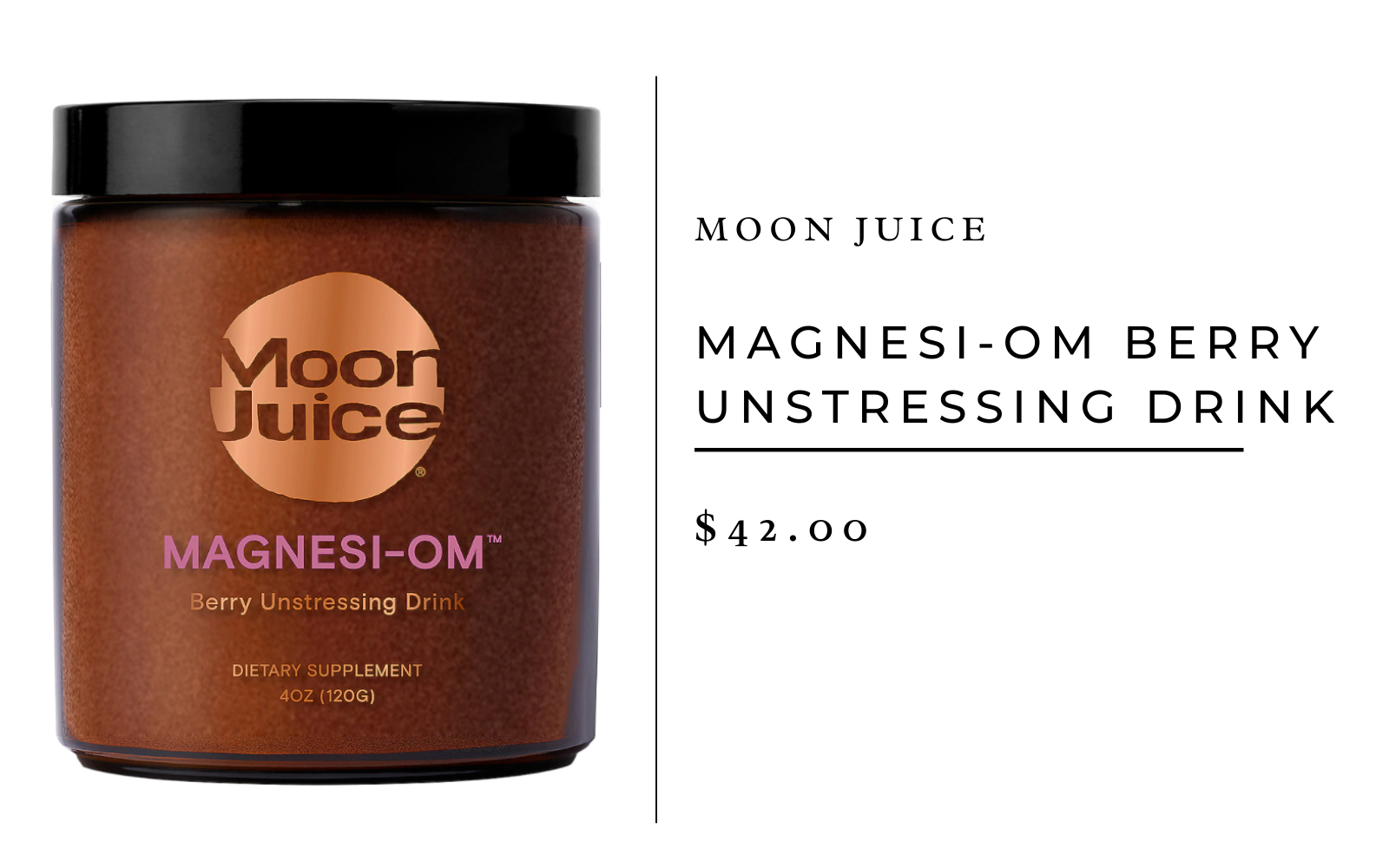 Moon Juice Magnesi-Om Berry Unstressing Drink
Since magnesium plays such a widespread, critical role in the body—it's one of the 24 essential vitamins and minerals—low magnesium levels can throw many of the body's functions off course, and raise risks for chronic health problems. So, ensuring healthy magnesium levels can protect metabolic health, stabilize mood, keep stress in check, contribute to heart and bone health, and promote better sleep. I love the Moon Juice magnesi-om supplement because it is the best tasting one I've tried and is the most gentle on my stomach.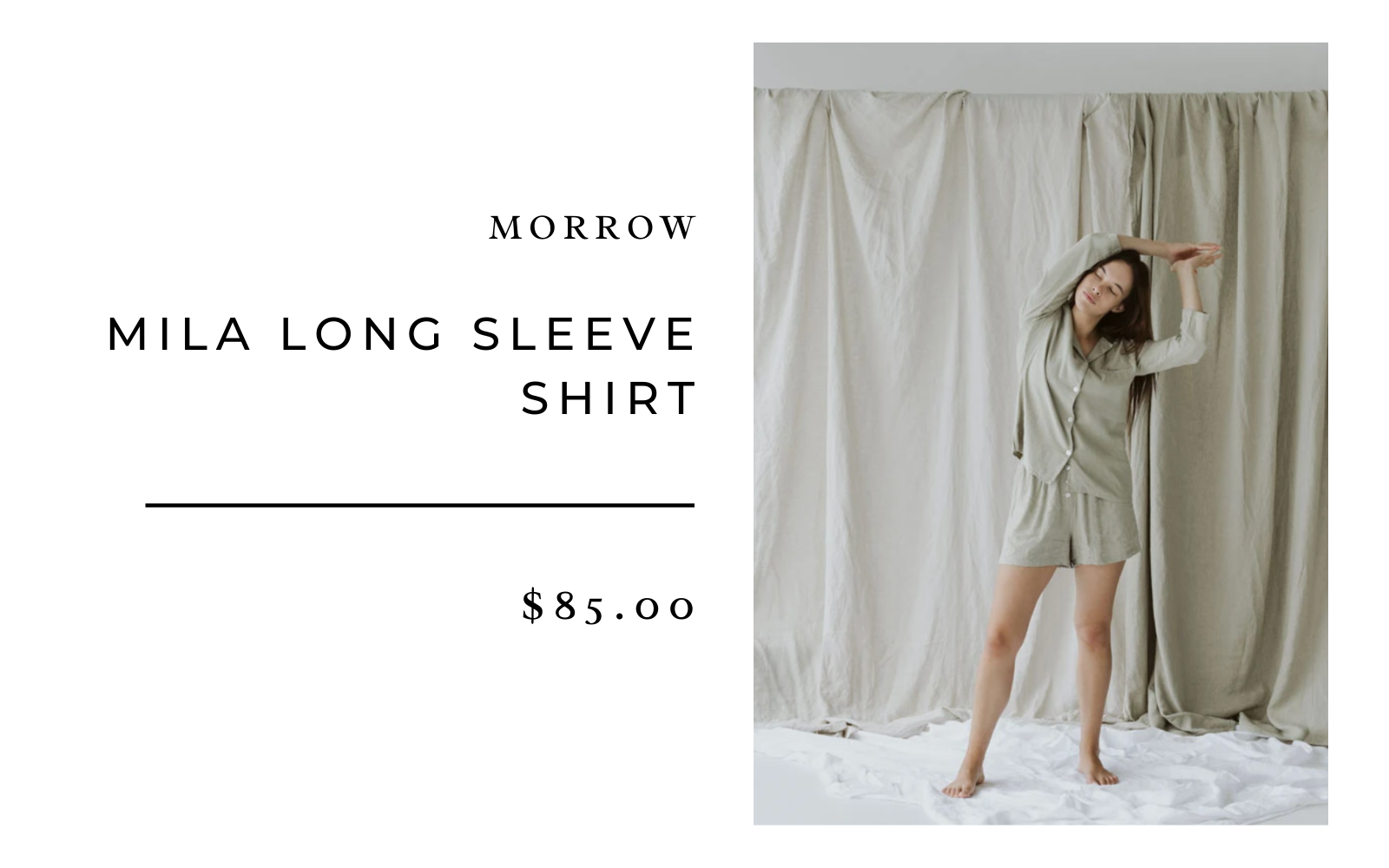 What you wear to bed can also help or hinder your sleep. I generally like to be warm when I go to sleep, but if I wear anything too heavy, I will overheat in the night and wake up in a sweat. So, I opt for breathable fabrics instead. This Morrow set with long sleeve shirt and shorts is made from our heirloom linen blended with bamboo-derived rayon so it feels incredibly soft and lets my skin breathe (plus, it's super cute).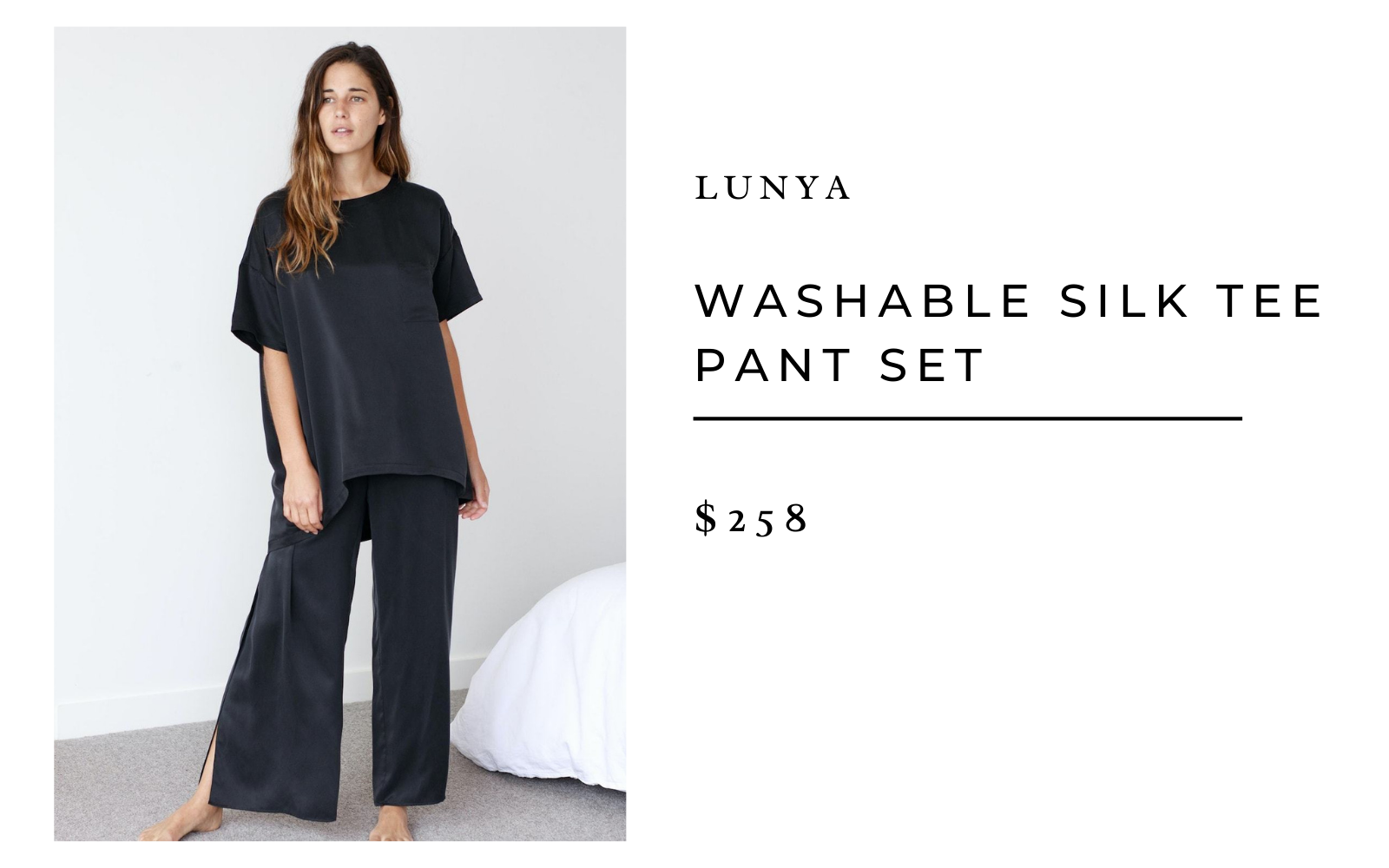 Lunya Washable Silk Tee Pant Set
Silk is also a great fabric to sleep in because it's incredibly breathable and this style by Lunya features side slits in the pants for added ventilation—plus, it's washable! Genius.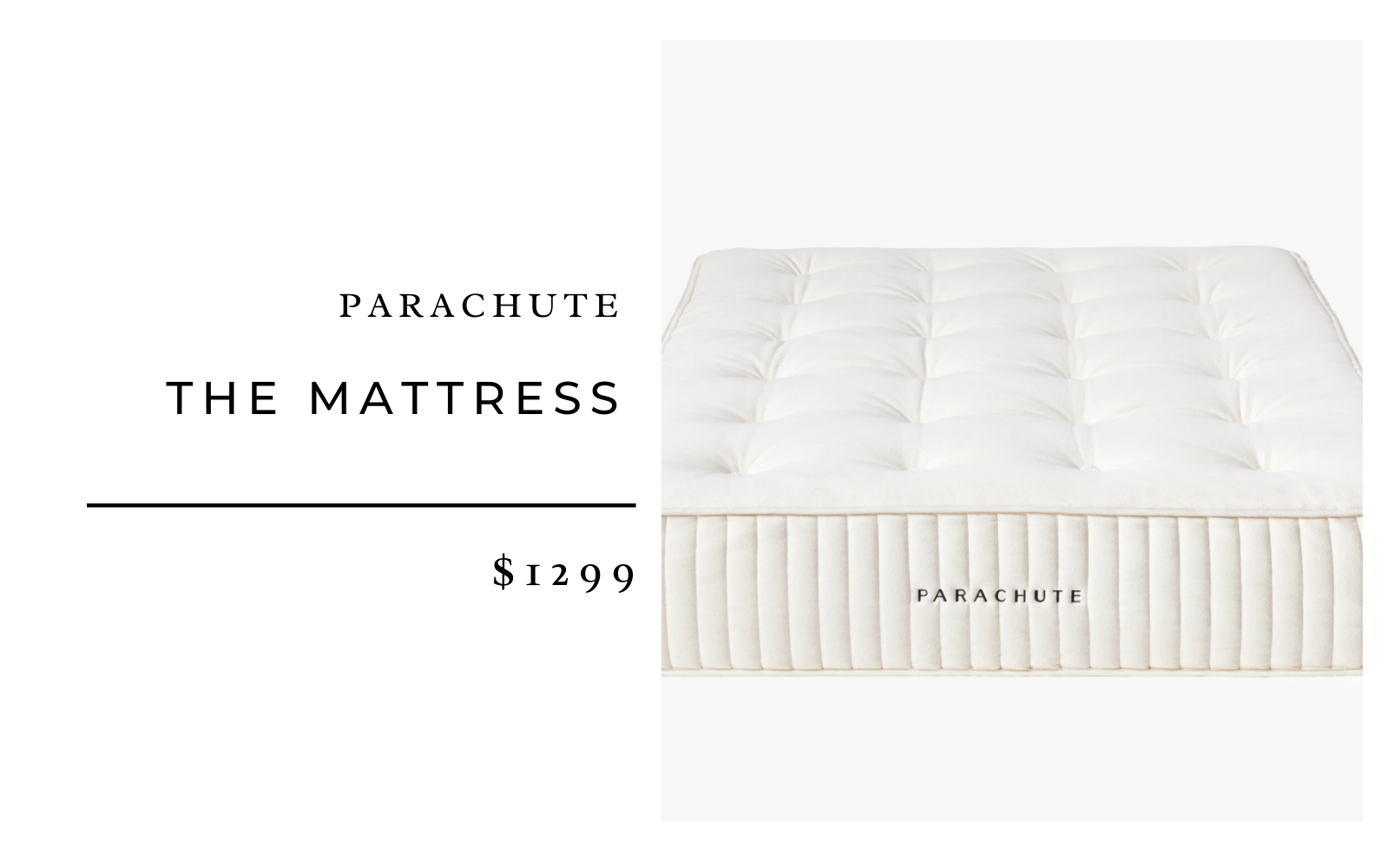 If there is one product you have to invest in for a better night's sleep, it's a quality mattress. Which one you choose, however, is extremely individual. There are so many factors to consider when purchasing a mattress so you really need to do your research but I have heard a lot of good reports about the Parachute mattress. I am in the market right now and this is the one we're leaning towards, but we have also heard amazing things about the Purple mattress and the Avocado mattress. In fact, the best mattress probably deserves an entire post so, we'll get to work on that, but in the meantime, let me know which mattress you're loving in the comments below!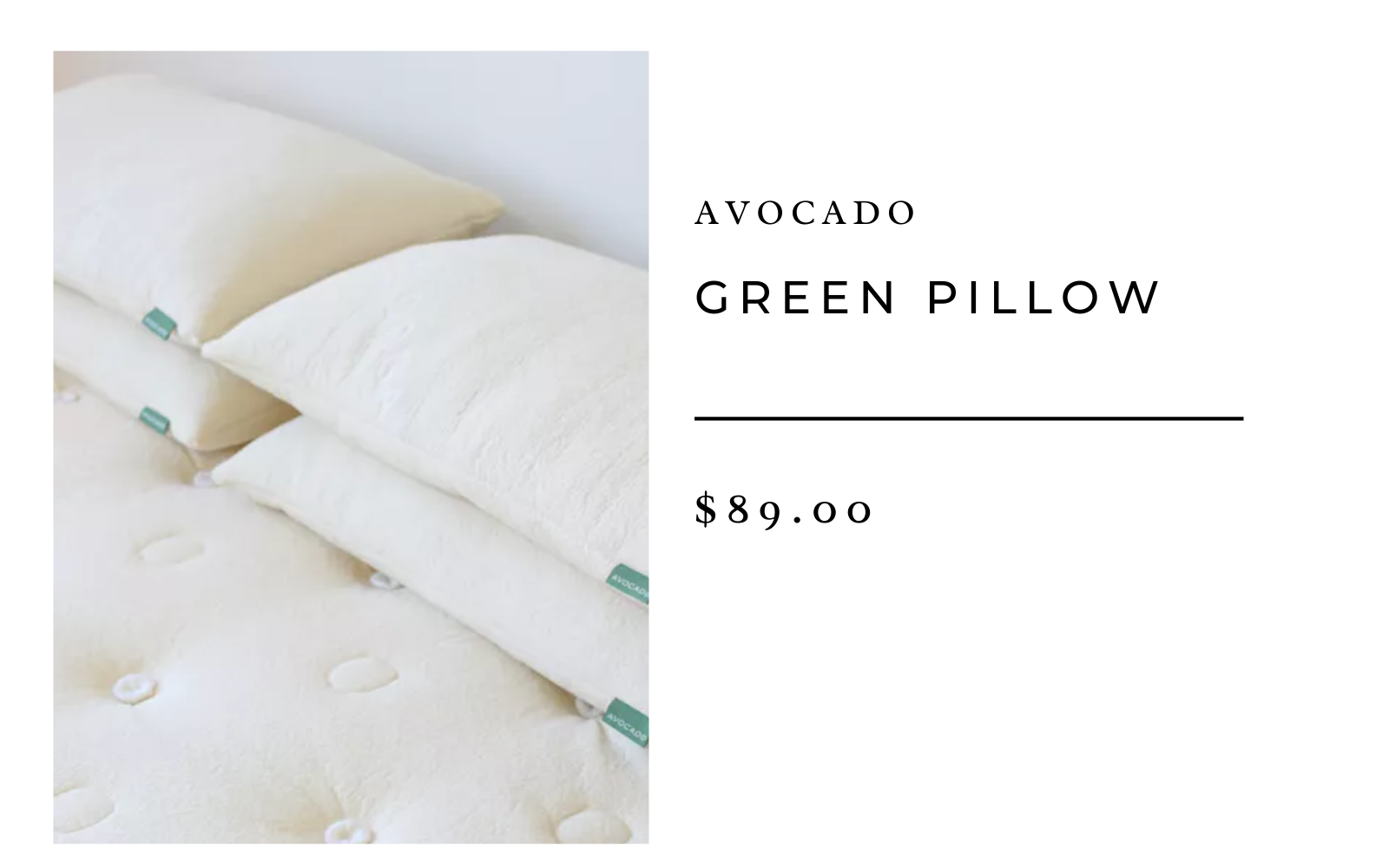 Investing in a quality pillow is also crucial for a good night's sleep, and much like the mattress, choosing one is really individual because it changes depending on how you sleep—whether you're a side sleeper, stomach sleeper, or back sleeper. I have about three pillows that I bought from Costco right now and I am always fussing with them. So, after reading a bunch of online reviews, I'm going to invest in the Avocado green pillow as it's apparently one of the best for side sleepers like me. What's your favorite?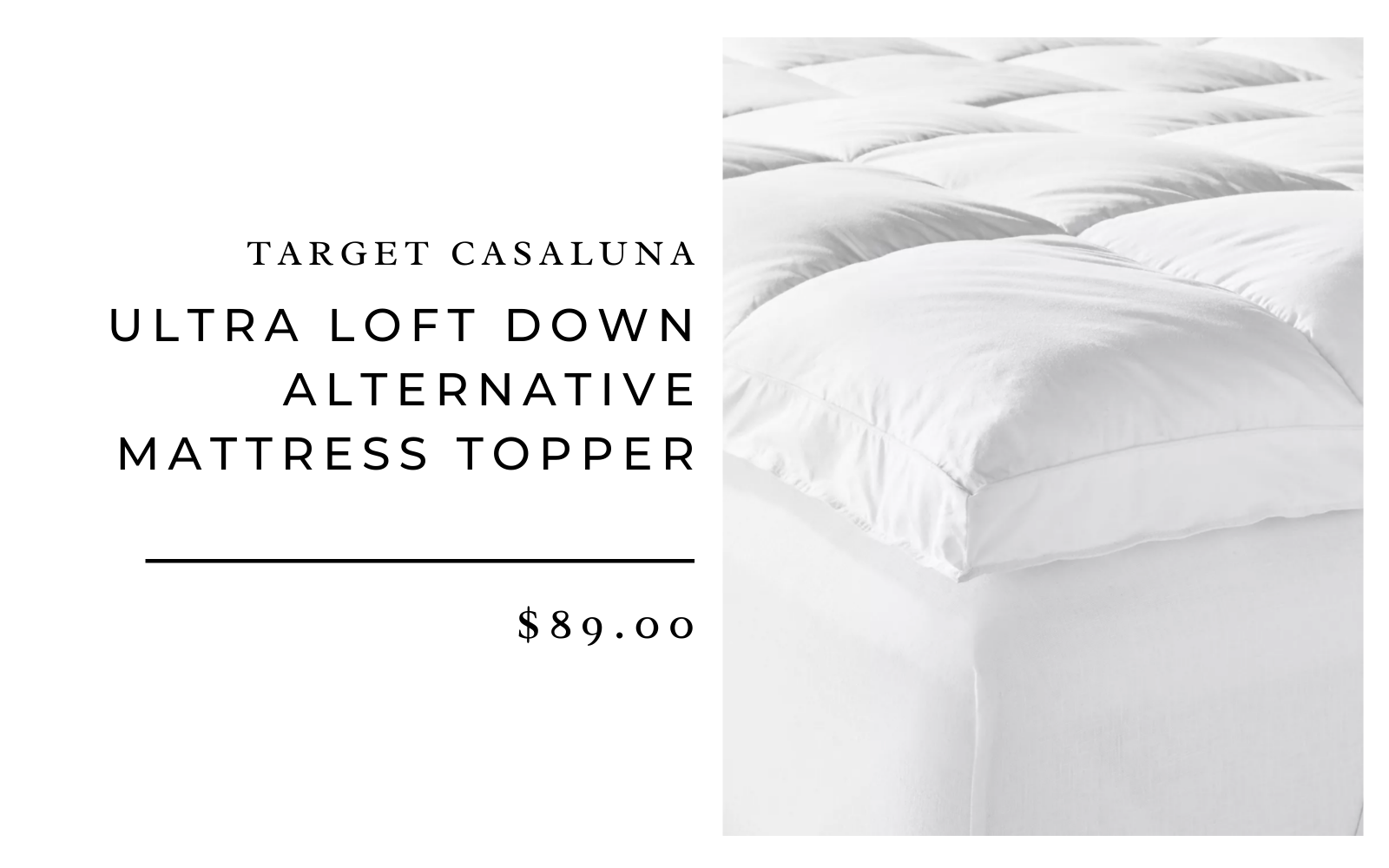 Target Casaluna Ultra Loft Down Alternative Mattress Topper
Camille is a huge fan of the new Target Casaluna bedding line and she invested in the entire linen duvet and sheet set for her cozy bedroom makeover including this mattress topper. So, naturally, it's on my list too. And if you're not quite ready to invest in a new mattress, then a topper is the way to go. It improves your sleep by preventing the constant tossing and turning from an uncomfortable mattress. If you're a side sleeper like me, then you know what I mean.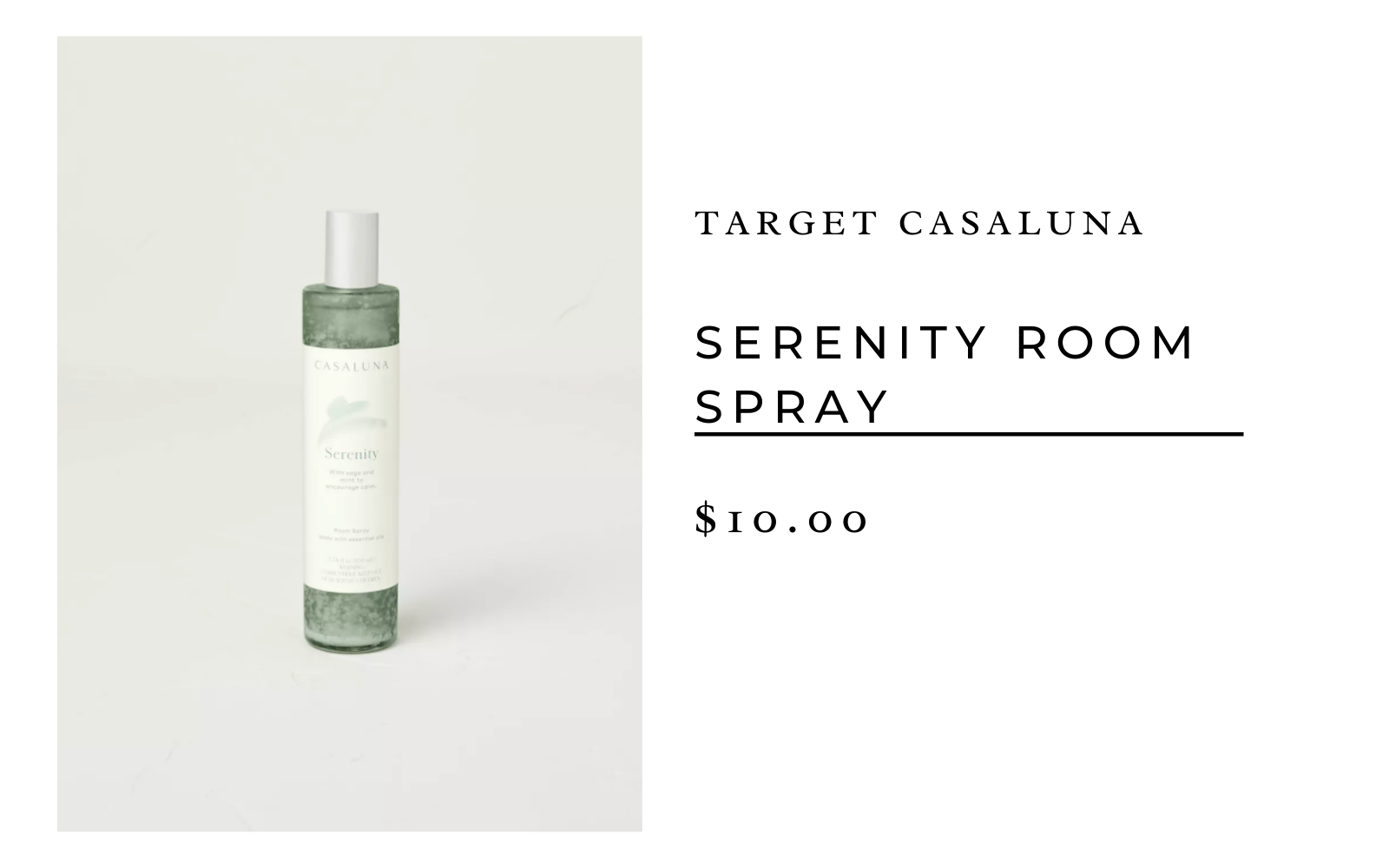 Target Casaluna Serenity Room Spray
Scent is such a powerful tool for encouraging slumber. This spray lives up to its name with its blend of peppermint, sage, and basil designed to promote serenity and calm.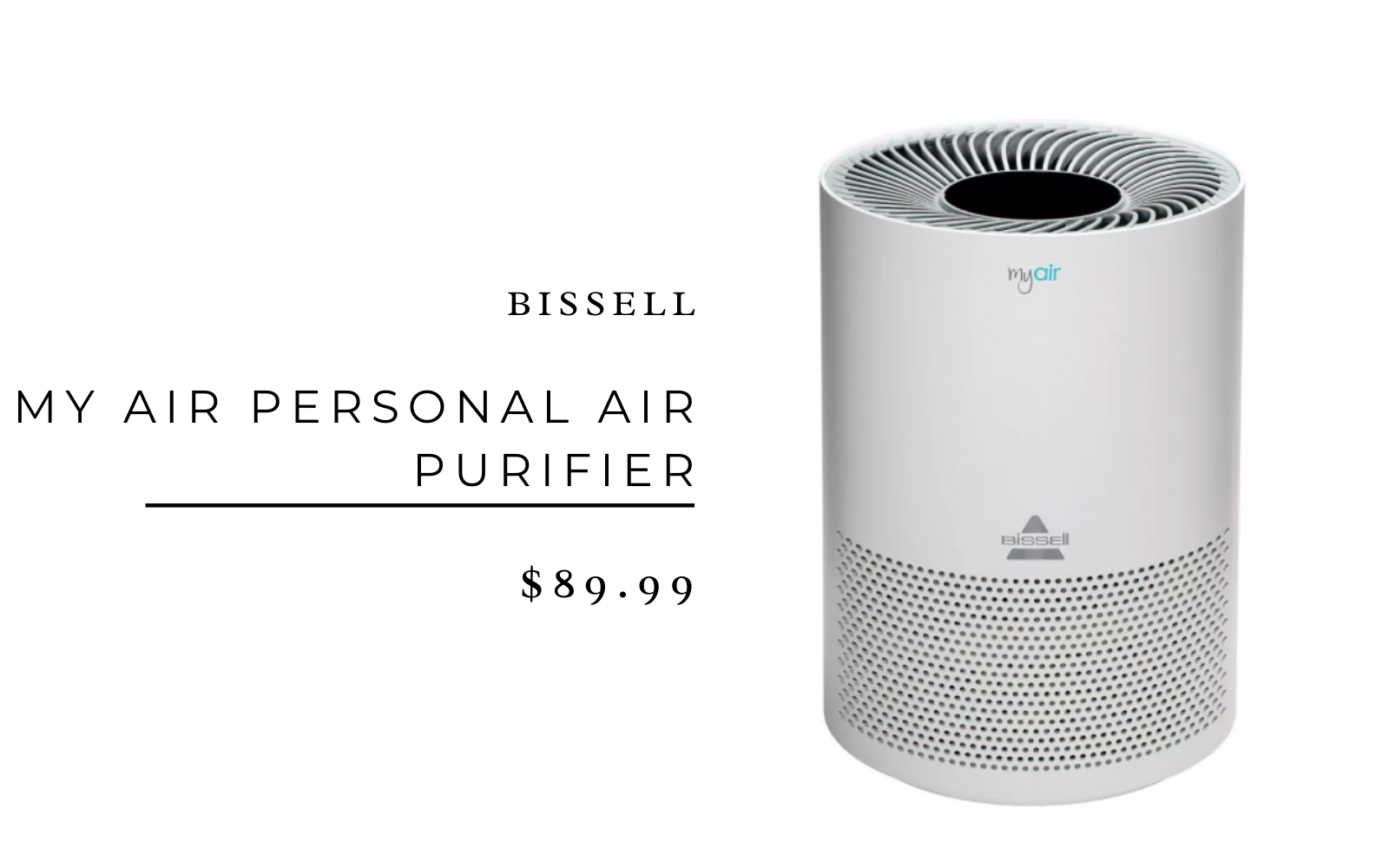 Bissell My Air Personal Air Purifier
Both Camille and I have Molekule Air Purifier (she also has a mini in her bedroom) but they're definitely an investment. This Bissell is great for small spaces like a bedroom (up to 200 square feet) and it's very affordable. It also looks great which is definitely a bonus because a lot of air purifiers aren't chic.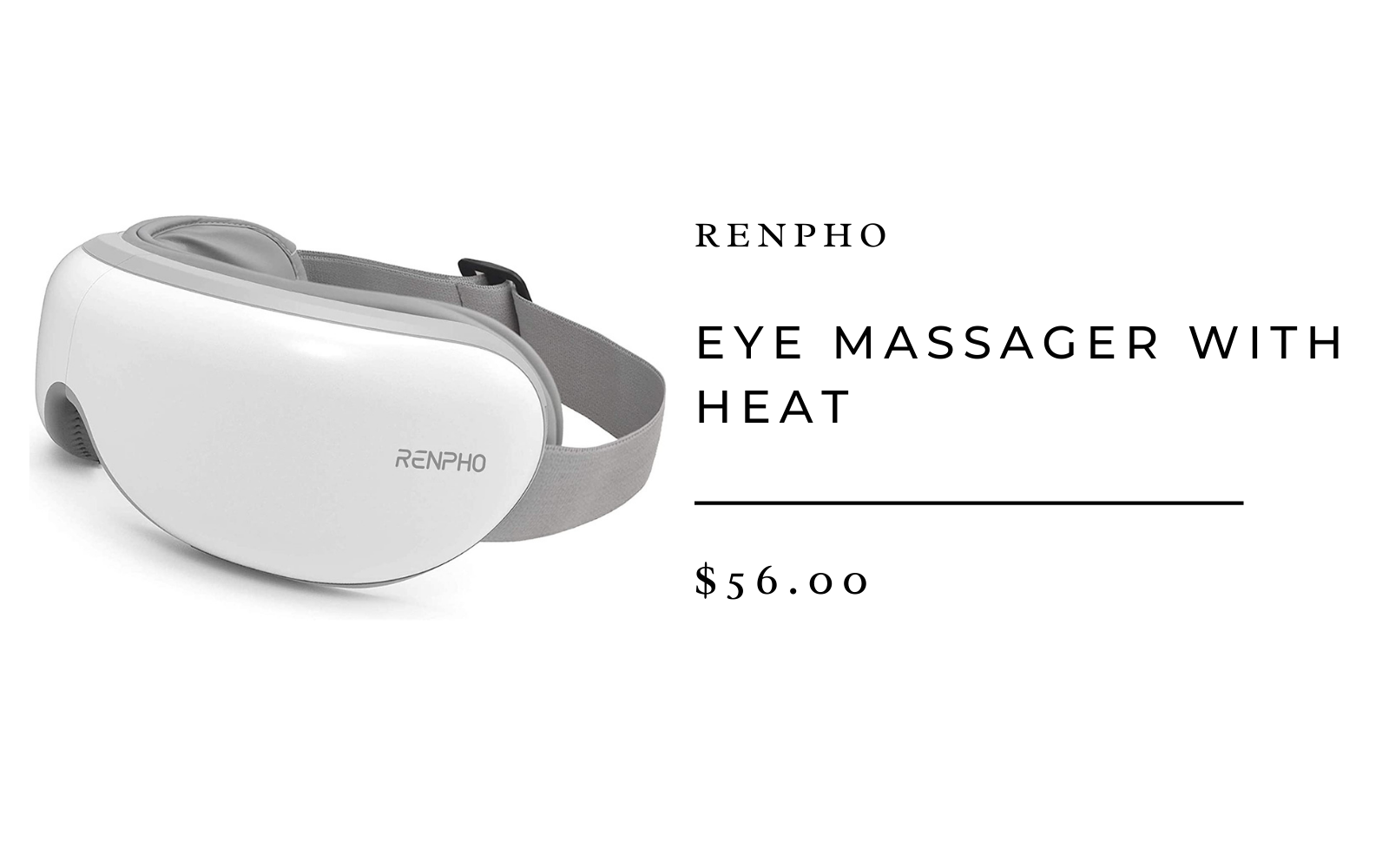 So many of us are working long days in front of a computer and staring at screens which means our eyes are often left feeling the strain. This tension can make it hard to fall asleep at night. Enter the eye massager. A friend of mine bought this for herself and now her husband always steals it. This version also uses heat and calming music to melt the day away.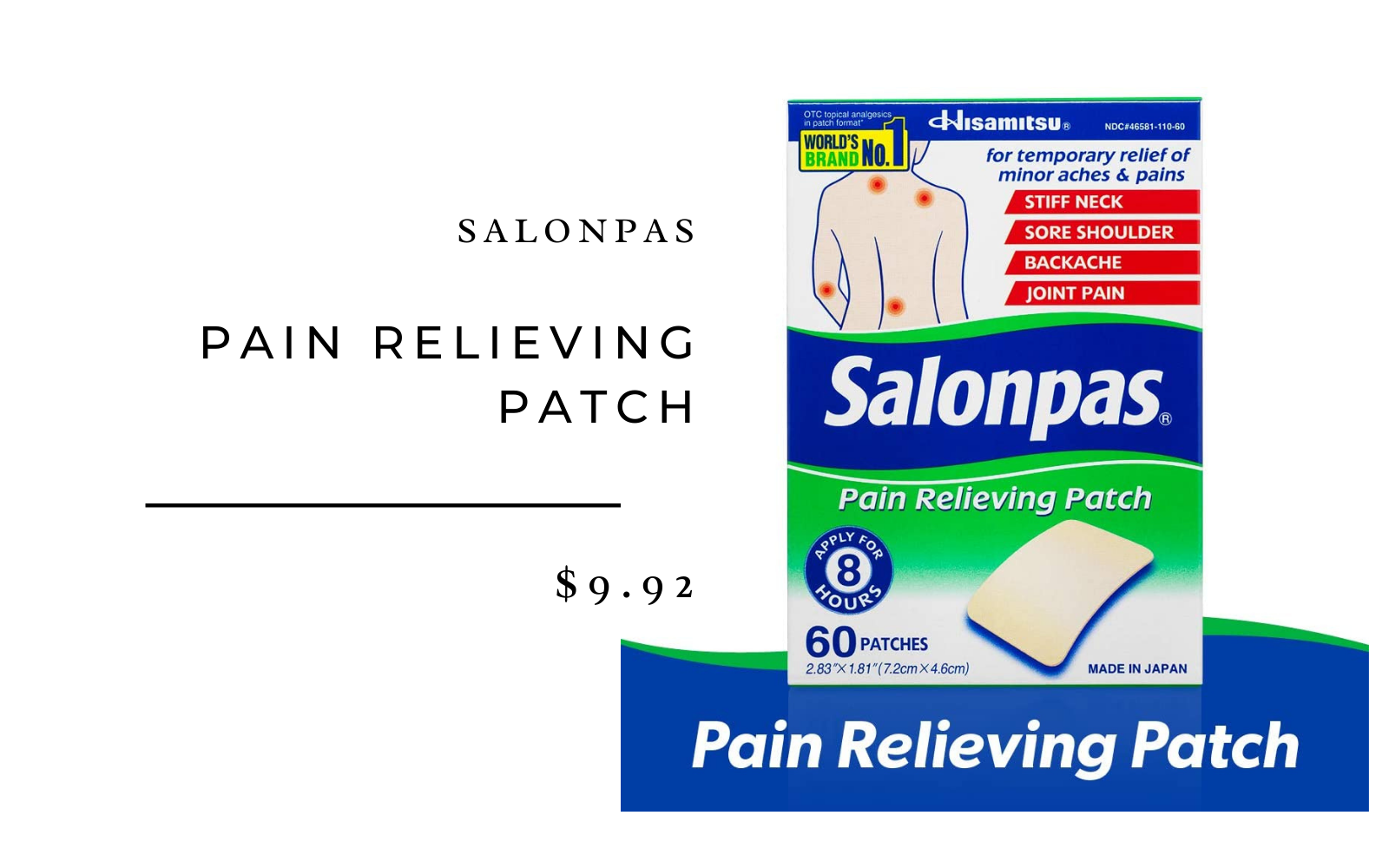 If I'm really finding it hard to fall asleep, then I'll reach for a couple of salonpas patches and put them on my neck and shoulders. They instantly relieve tight, tense muscles helping me to relax and ease into a restful slumber. I swear by these drugstore patches. Try it and let me know if it works for you too!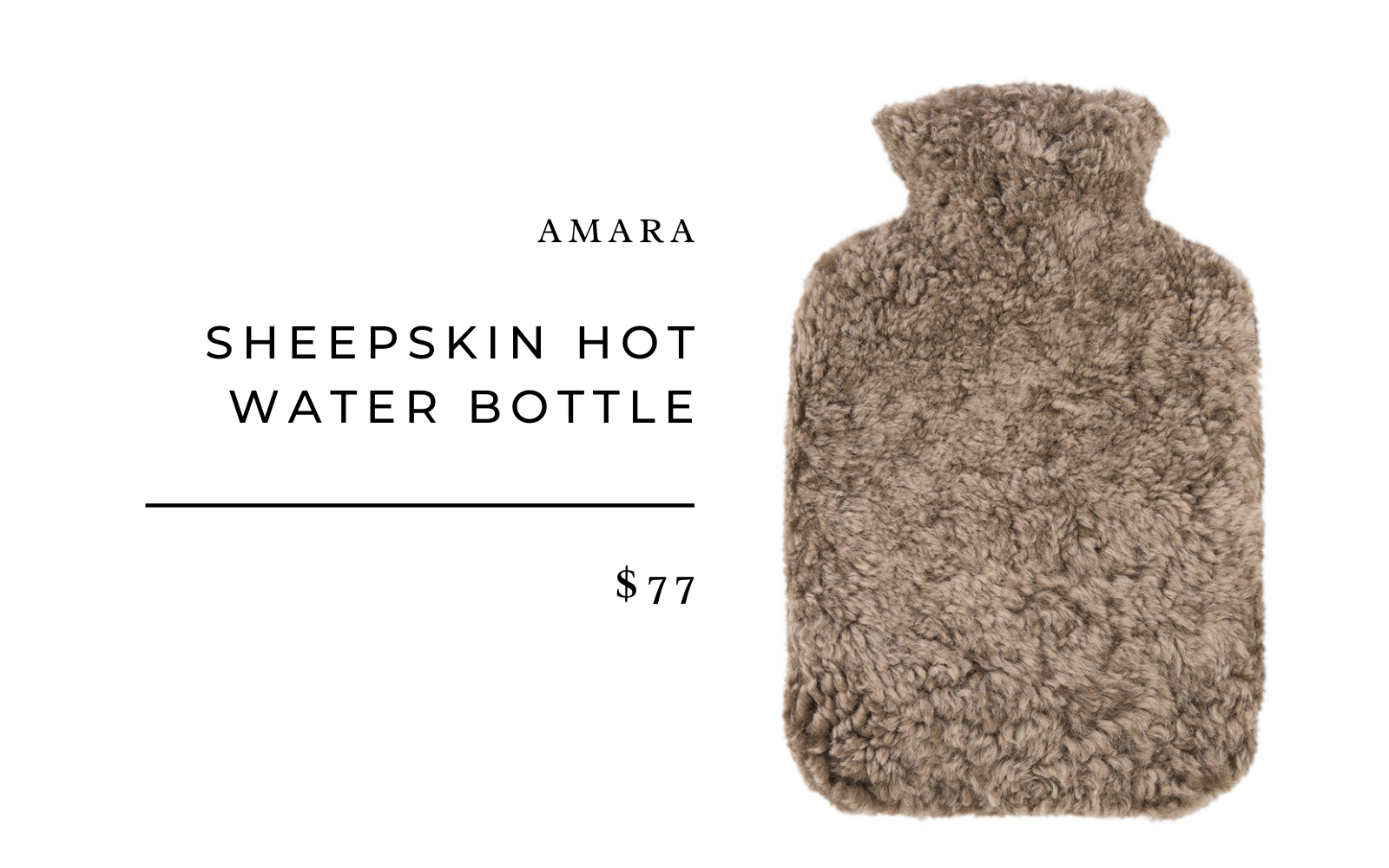 Amara Sheepskin Hot Water Bottle
I'm Australian so my mom would always make a hot water bottle for us in the winter to warm up our beds before sleep. I swear by a hot water bottle now to help me fall asleep faster. The heat immediately calms me, releases all of my tension and worries from the day, and dials up the coziness. Hot tip: Make your hot water bottle and put it under the covers about 30 minutes before you go to bed so that it's nice and cozy when you get into bed. It's the best!
What are the best sleep products you've tried? Share them with us below.
Loved this post? Pin this graphic to come back to it later.