Let's face it—your monthly visit from Aunt Flo isn't always a welcome one. The cramps, mood swings, and chocolate cravings come with a vengeance. But good news: Mother Nature can help ease your recurrent battle against menstrual pain. While over-the-counter meds certainly provide relief, there's a gentler, more holistic approach within reach. Welcome to the world of tea for menstrual cramps. Fortunately, specific herbal remedies can turn your monthly discomfort into a tea-rrific experience. Time to become an expert in alleviating menstrual cramps—the natural way.
Featured image by Riley Blanks Reed.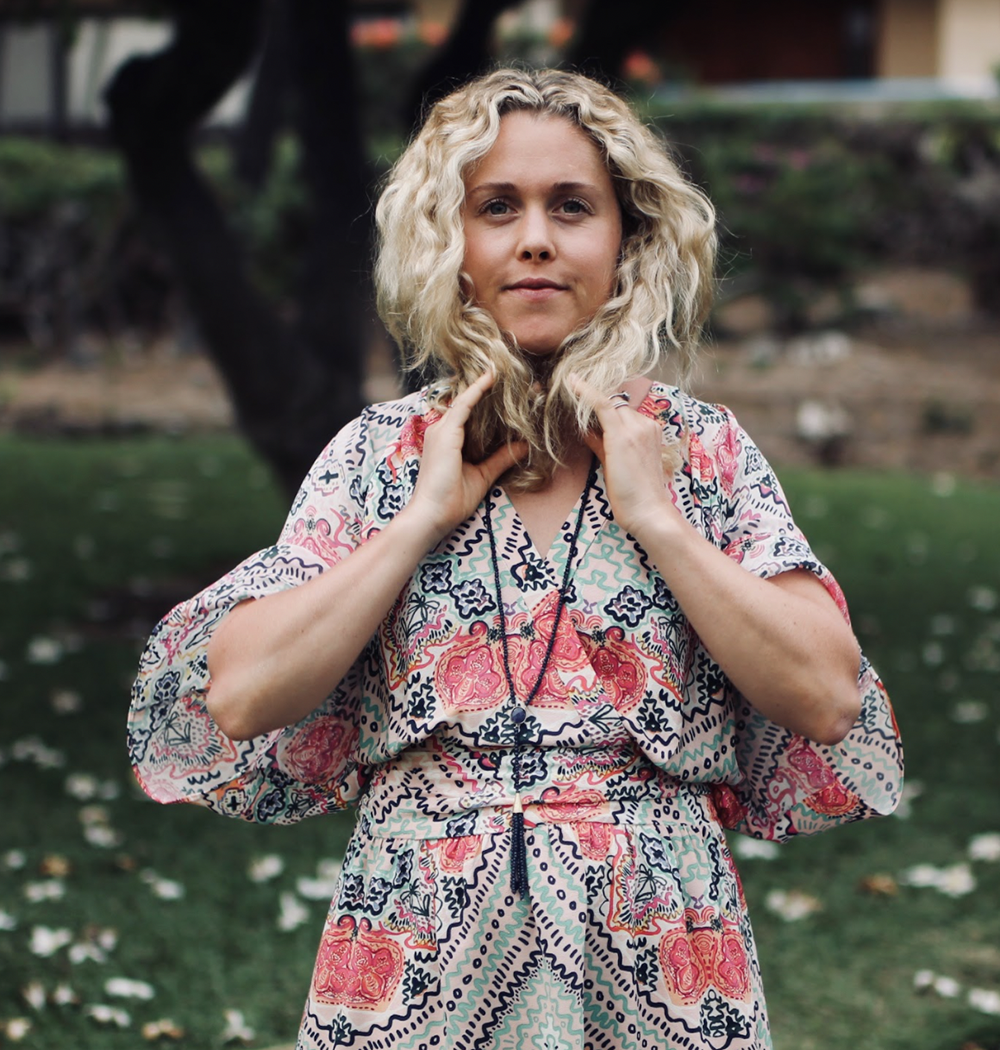 What causes menstrual cramps?
Menstrual cramps are a result of uterine contractions. They're triggered by a hormone called prostaglandin. And prostaglandins play a crucial role in various bodily function—i.e., regulating inflammation and pain perception. During menstruation, prostaglandins increase, causing the uterine muscles to contract more forcefully. The result? Cramps and pain. All of that said, other factors play a role in menstrual cramps too: hormonal imbalances, fibroids, endometriosis, and general lifestyle choices.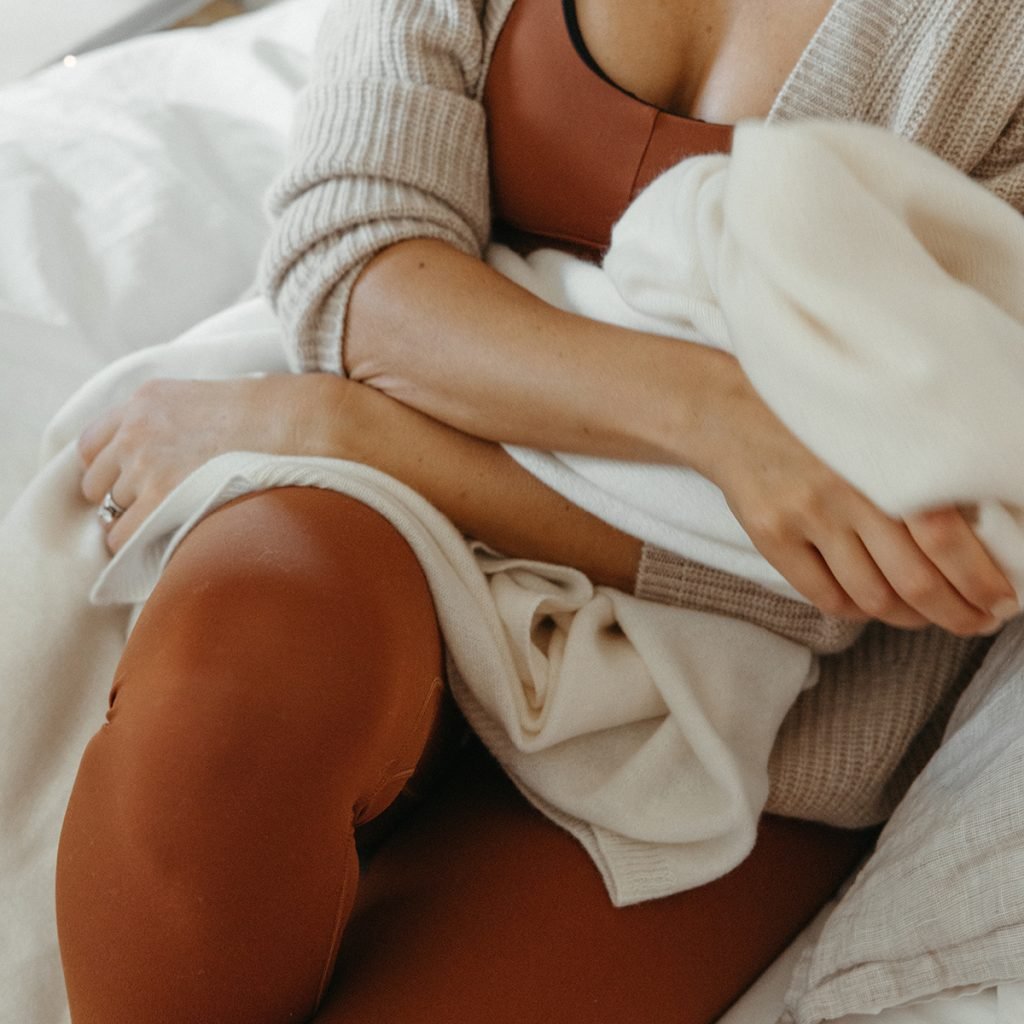 Lifestyle Tips to Ease Period Pain
Before we dive into specific herbs and tea for menstrual cramps, what are simple lifestyle and dietary tips to ease menstrual pain? The following adjustments are meant to be guidelines, helping make your cycle a little more comfortable:
1. Eat an anti-inflammatory diet
Incorporate ingredients rich in omega-3 fatty acids, such as fatty fish (salmon), flaxseeds, and walnuts. These all have anti-inflammatory properties that can help reduce cramps. Additionally, consume iron-rich foods—grass-fed animal protein, beans, and leafy greens—to counteract iron loss during menstruation.
2. Stay hydrated
It's always important to stay well-hydrated, but especially during your period. Proper hydration can help alleviate bloating and reduce the severity of cramps. More on this below, but sipping herbal teas (ginger, chamomile, and peppermint) count, too!
3. Maintain an exercise routine
Consistency is key. Walking, swimming, yoga, and strength training improve blood circulation and release endorphins—natural pain relievers! Ultimately, there's no need for strenuous exercise during the heaviest days of your period. Opt for more gentle activities instead.
4. Try heat therapy
Apply a heating pad or warm compress to your lower abdomen or lower back to relax the uterine muscles and relieve cramps. A warm bath—infused with Epsom salt—is also soothing.
5. Consider hormone-supporting supplements
Supplements like magnesium, calcium, and vitamin B6 may help reduce cramps and overall menstrual discomfort.
6. Try acupressure and massage
Acupressure techniques and gentle abdominal massage can alleviate muscle tension and reduce cramps.
7. Use a period tracking app
Utilize a period-tracking app to predict when your menstrual cycle is approaching. This allows you to plan ahead and implement self-care strategies before pain sets in.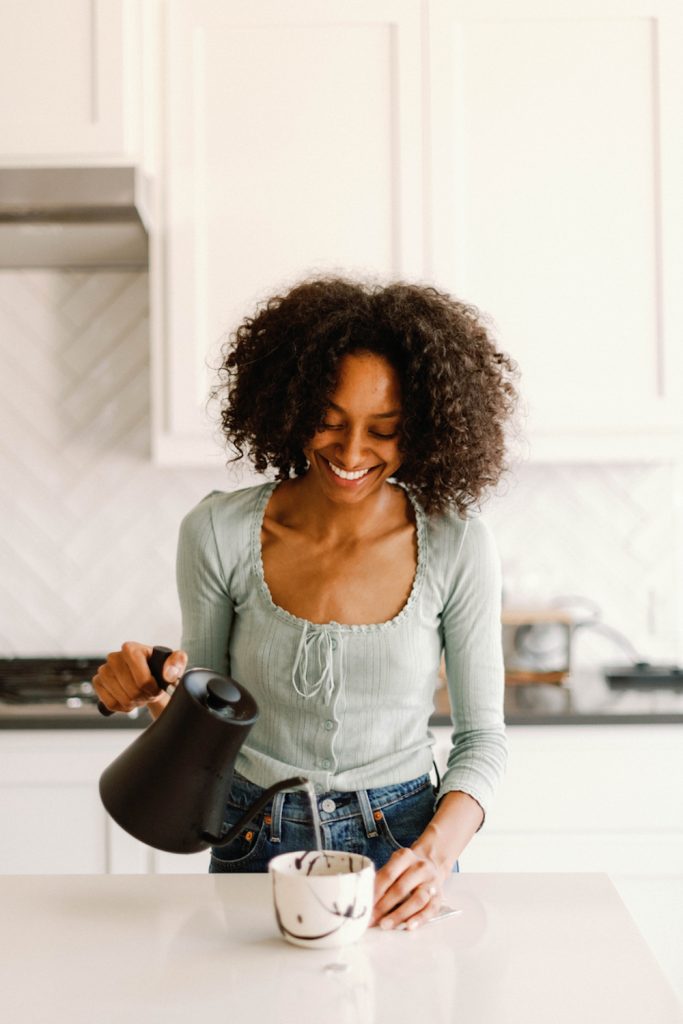 Herbs for Menstrual Cramps
Medicinal herbs have deep roots. In fact, they're an integral part of traditional medicine. Certain herbs are known to relax uterine muscles, reduce inflammation, and alleviate pain. These are some of the most popular ones:
Ginger: Ginger has anti-inflammatory properties, helping ease menstrual cramps by reducing uterine muscle contractions. A cup of lemon ginger tea works wonders.
Chamomile: Like ginger, chamomile tea has calming effects and can help relax the muscles, reducing tension and pain.
Peppermint: Peppermint tea contains menthol, eliciting a soothing effect on muscles and reducing cramping.
Red raspberry leaf: Red raspberry leaf tea is known for its uterine-toning properties, helping reduce the severity of cramps.
Black cohosh: Native American tribes have traditionally consumed black cohosh to alleviate menstrual pain. It may also help balance hormonal fluctuations.
Dong quai: This herb is often used in traditional Chinese medicine to regulate menstrual cycles and reduce cramps.
Fennel: Fennel tea can help relieve bloating and gas associated with menstruation.
Lavender: Lastly, lavender tea can have a calming effect on the nervous system, potentially reducing stress-related menstrual pain.
Always consult with your healthcare provider before adding herbal remedies to your routine, especially if you have underlying medical conditions.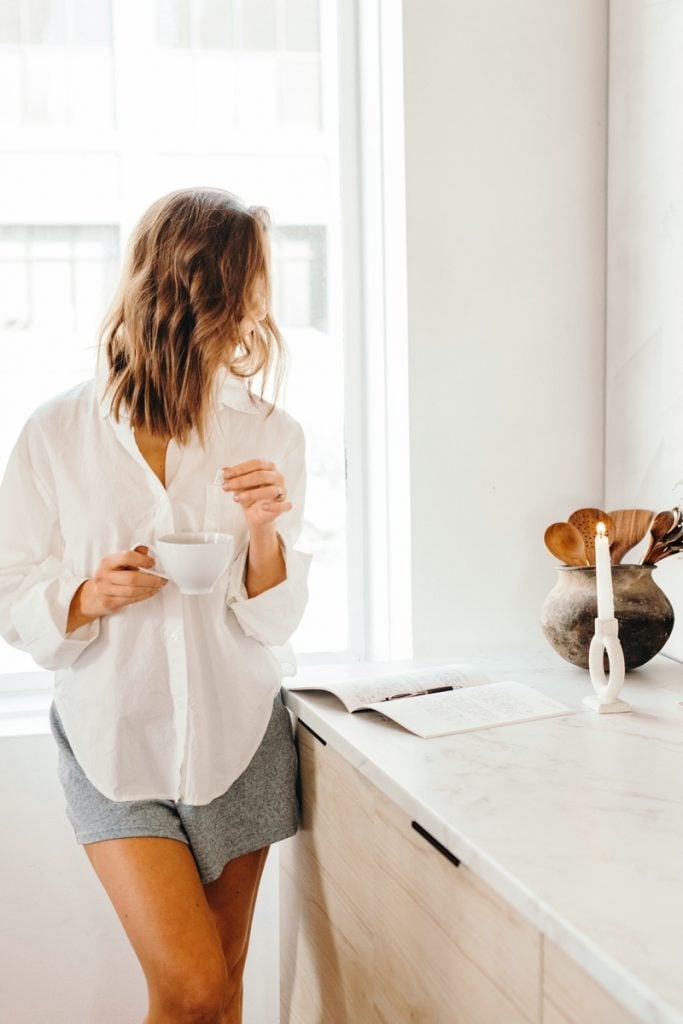 6 Teas to Sip on Your Period
We love an any-time-of-day tea ritual—but especially during that time of the month. Sip of these six teas to ease cramps, relax your muscles, and help regulate your menstrual cycle.
Ginger tea is a tried-and-true staple when it comes to drinking tea for menstrual cramps. It can be soothing to brew a cup of ginger tea with a small spoonful of raw honey.
Every product is curated with care by our editors and we'll always give an honest opinion, whether gifted or purchased ourselves. If you buy something through our links, we may earn a small commission at no cost to you.
These whole, loose flowers brew into a light golden tea with a gentle floral fragrance and notes of honey. These flowers make for a beautiful tea experience!
Aromatic and relaxing, peppermint is one of our favorite herbal teas. It also aids in digestion.
Cold brew or hot, this red raspberry leaf tea is delicious both ways. It's a caffeine-free alternative to black and green tea!
Made with organic, whole-seed fennel, this high-strength, IBS-specific tea is a convenient way to access daily digestive support and support discomfort during your period.
Enjoy a calming cup of lavender tea—infused with chamomile—to reduce stress and tension associated with menstrual cramps. We enjoy this most with a splash of milk and raw honey.