Planning a trip to Austin? You've come to the right place. If you're visiting our favorite city and looking for things to do outside, know this: you'll have no shortage of options. This was easily one of our favorite city guides to curate because it made us fall in love with this ever-changing city all over again. It's a clear reminder of how much music, the arts, and our outdoor spaces are something to celebrate. What's more, these spaces are heavily invested in thanks to organizations who are pushing to keep each of these alive and well (and funded!).
Featured image by Nihel Ayari.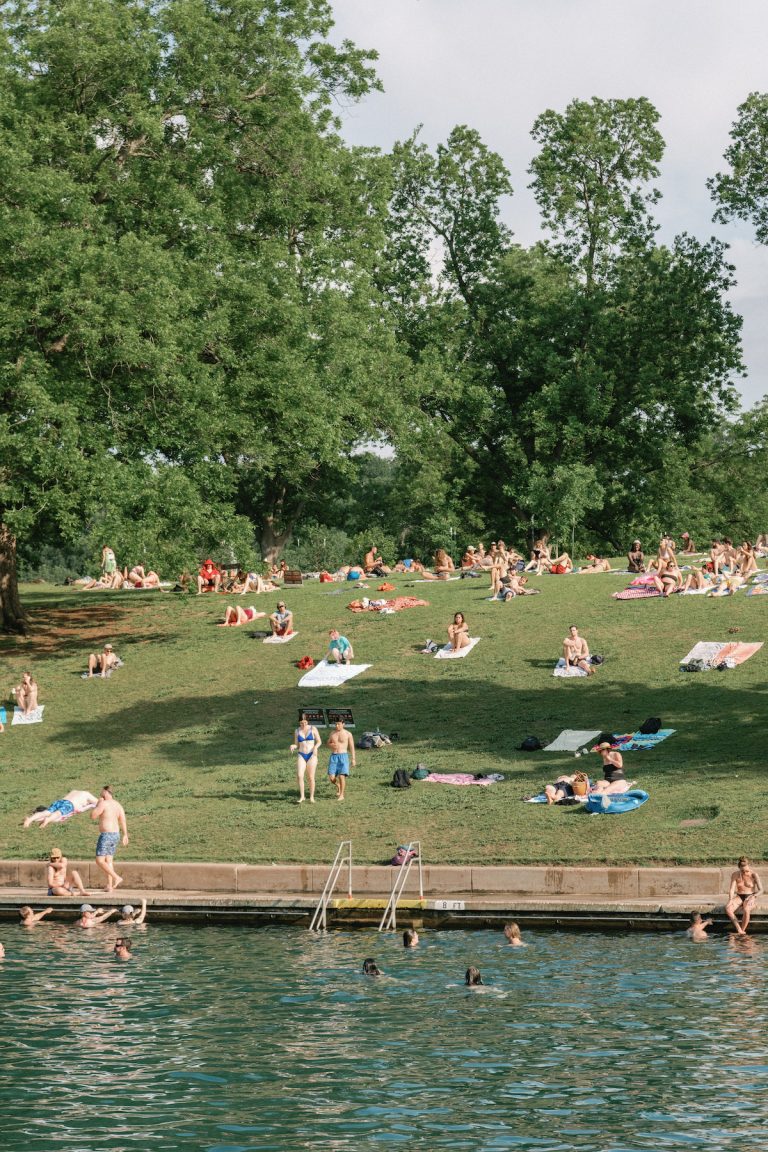 This list of things to do outside in Austin has a little of something for everyone. We hope you end up developing a deeper appreciation for the city like we have. P.S. Head to the comments if there's something we left out! We'd love to hear what you're enjoying in Austin, too.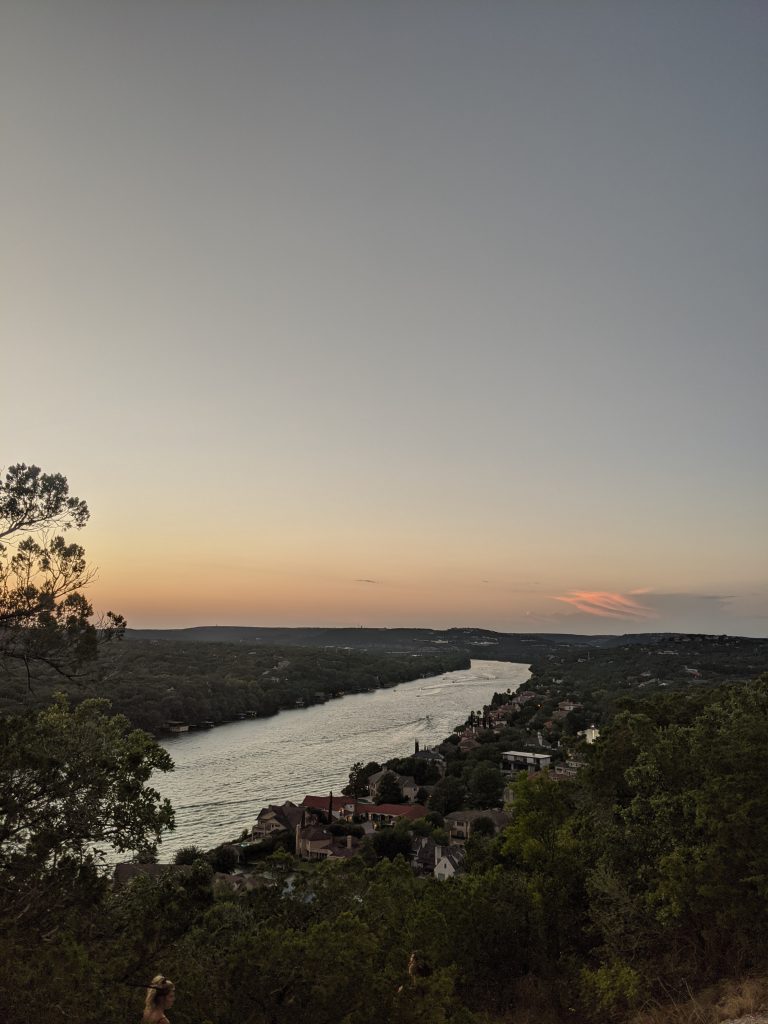 47 Things To Do Outside in Austin
Hiking In Austin
We get pretty excited when someone asks where they should run, walk, or hike in Austin because they're typically surprised to hear how many great spots we have. While we might not have as many as the sprawling Texas Hill Country, there's no shortage of watering holes and great hikes surrounding them.
Ann and Roy Butler Hike-and-Bike Trail at Lady Bird Lake (also known as Town Lake)
We love this 10-mile trail loop for its quick access to downtown. And though it's nearby the hustle and bustle, it still feels quiet and like you've escaped into nature. The hike follows right along the water (Lady Bird Lake) so you get both a scenic view of paddle boarders and the downtown skyline. Perfect for bikes or simply going by foot.
"The Greenbelt," as locals call it has several different access points, making it a fairly easy place to get to from downtown to South Austin. Perfect for anyone who wants to hike, swim, rock climb, bird watch, mountain bike, or picnic.
Nestled 13 miles from downtown Austin, McKinney Falls State Park is a close destination for those who want to camp, hike, mountain or road bike, geocache, go bouldering, picnic, or fish and swim in Onion Creek. We've gone first thing in the morning with coffee and a good book and sat by the waterfalls to get a little R&R in before the work day starts!
Arguably one of the best views in Austin, Mount Bonnell is one of the highest points in town at 781 feet. Plus, it provides gorgeous views of Austin overlooking downtown and the 360 bridge. We're big fans of running a few rounds of stairs (102 to be exact), then taking in the view at the top. If you've got visitors in town, this is a must-see stop, especially at sunrise or sunset.
If you like a LOT of stairs, you'll love River Place Nature Trail. It's hands-down one of our favorite things to do outside in Austin if you're after a great workout. It's a six-mile hike from beginning to end. With 2,763 steps one way on the three-mile section of the trail, it's also a real burner.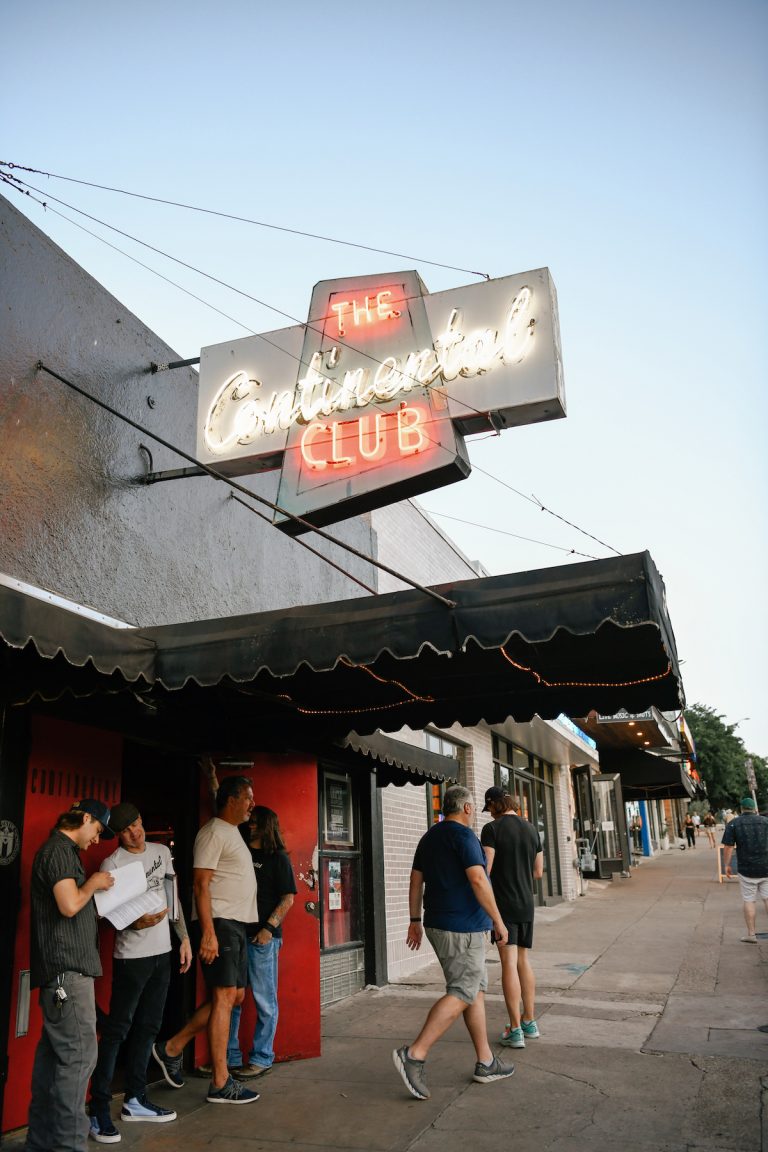 Austin Nightlife
We're sure you've heard that Austin is the Live Music Capital of the World, so of course, we're going to share a few of our favorite music venues. But along with a great culinary scene, Austin is home to some pretty fantastic venues, bars (fancy and dive), and beverage programs. Here are just a few of our favorites.
If you follow Leon Bridges, you know that he performed here back when he was just getting started. C Boy's is a "neighborhood juke-joint" featuring classic soul and R&B music. Their cozy upstairs Jade Room lounge is styled after 50s-era Japanese GI bars. We love stopping at C Boy's after a night at June's All Day on South Congress.
If you're looking for a fun time, good dancing, and the best Saturday drag brunch in town, you're headed to Coconut Club in the Warehouse District.
"The grandaddy of all local music venues," the Continental Club has been the premiere club for live music in Austin since 1955. It's hosted big names like Stevie Ray Vaughan, The Replacements, Wanda Jackson, and Robert Plant. Pro tip: Take cash with you for the door fee.
We weren't going to play favorites here, but you simply cannot come to Austin without stopping at Donn's. Opened in 1978 in an old train depot, the owner hired a Goodyear tire salesman named Donn to play the baby grand. 50+ years later, you can still find Donn behind the piano while patrons dance on the beloved dance floor. We love taking visitors here or stopping at Donn's after dinner to properly cap the night. Pro tip: Ladies, check out the bathrooms, they're legendary.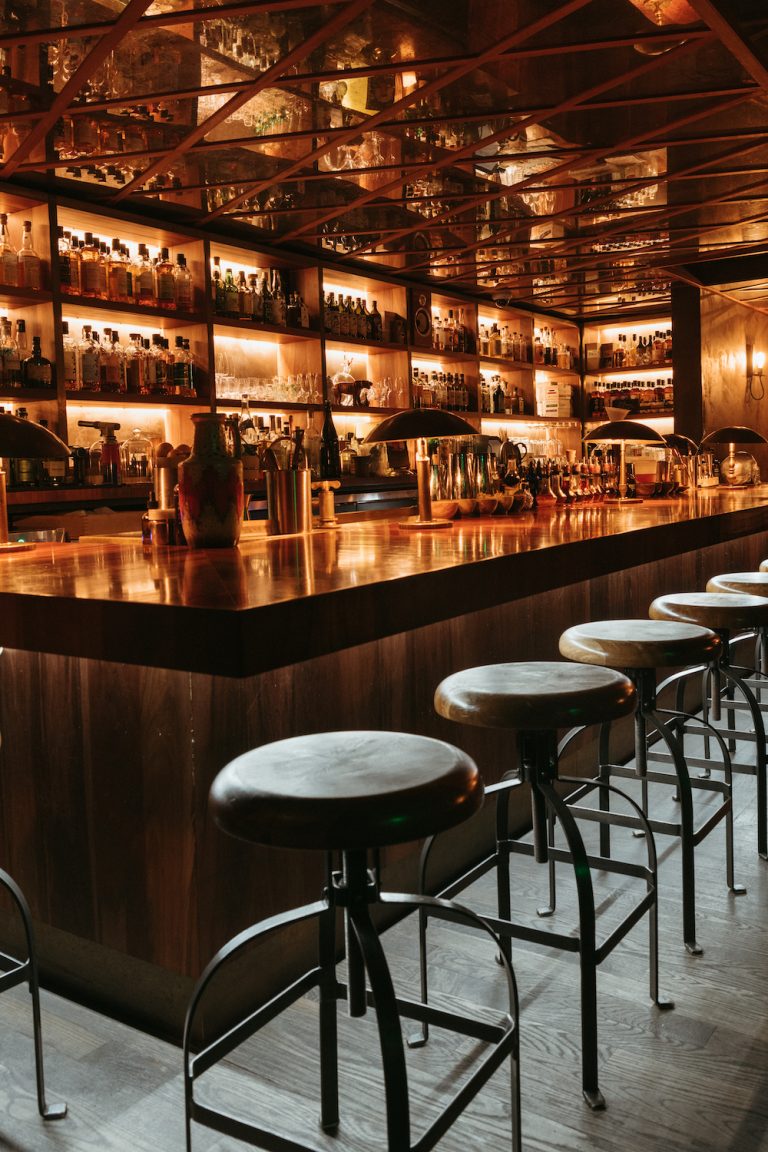 Tucked inside OTOKO on South Congress, Watertrade is an intimate spot featuring an extensive list of specialty Japanese whiskies, sake, and craft cocktails. If you can't score a reservation at OTOKO, you have access to a limited izakaya-style menu featuring bar bites and dishes from the OTOKO culinary team. Watertrade accepts reservations and walk-ins Tuesday through Saturday.
It's won many Best Bars awards for a reason, Nickel City is a fun hang! We love going for a Negroni on tap (when they have them), and a side of tots from their food truck, Delray. If you're with a big group and looking for an easy-going vibe, this is the spot. Note: Outside seating can be limited.
Easily some of the best craft cocktails in town using the most creative ingredients presented in the most unique ways. Their smoky "cigar box" is served on an ashtray with a flamed cinnamon stick (!!). Weekends can get busy so we recommend a reservation.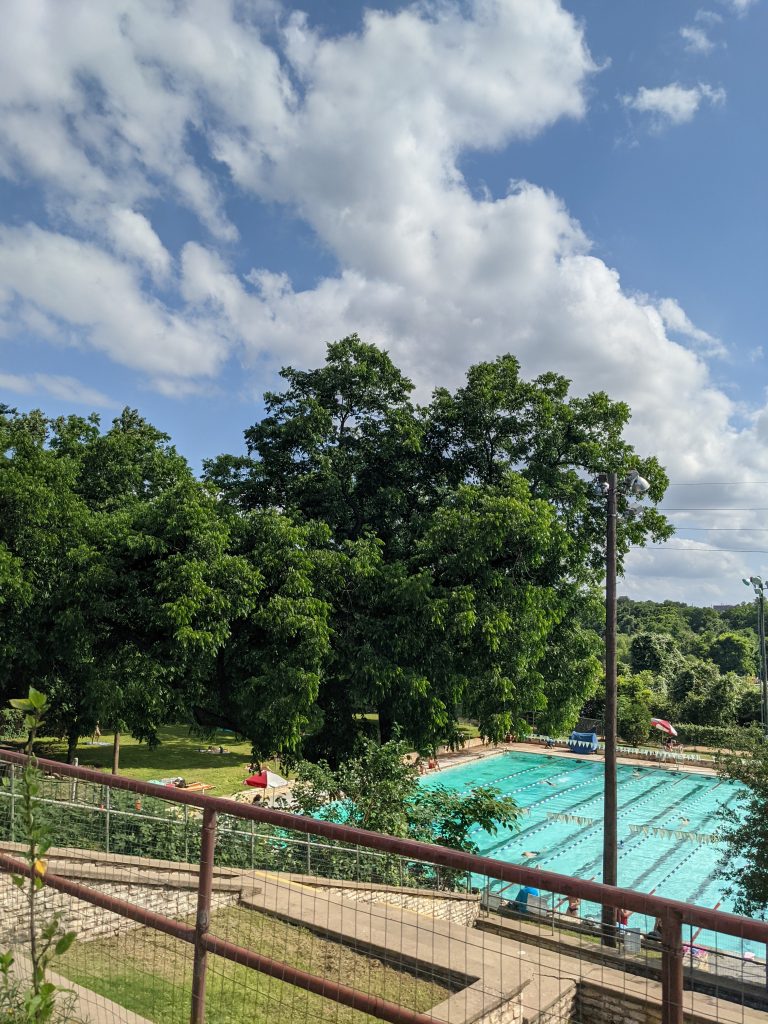 Things to Do In Austin With Kids
Austin is one of the most kid-friendly cities thanks to the many parks, pools, outdoor activities, and well, great weather! There's a little something for everyone from the adventurous sports enthusiasts to the creative types and everything in between.
We're so thrilled this exhibition came to town. Illuminating 16 acres in the Arboretum at the Wildflower Center, Field of Light is a stunning display of 28,000 stemmed spheres that are subtly lit by solar-powered fiber optics. Definitely book tickets in advance as they go quickly! Note: This has a limited run time in Austin.
Fun fact: Deep Eddy Pool is the state's oldest swimming pool. It offers lap swimming, a wading pool, and in the summer, pool-side movies. We love spending an afternoon here and ending at Pool Burger just up the street for burgers, fries, and margs (for the adults). Make sure to check the hours in advance before going.
The Zach Scott Theater brings in an array of productions throughout the calendar year. Between 2022 and 2023, you can catch The Sound of Music, Dr. Seuss' The Cat in the Hat, and Rodgers + Hammerstein's Cinderella. Pro Tip: Book in advance as tickets can sell out.
This is a great spot for the entire family that's been around since 1948. And if you live in Austin, you can't miss the giant T-Rex overlooking Lamar & Barton Springs! We love how chill it is, the fact that it's an Austin landmark, and that we can bring our own coolers (no glass allowed).
The Thinkery offers 40,000 square feet of indoor & outdoor activities for children & families to engage in and play with a variety of STEAM (science, technology, engineering, arts & math) exhibits and programs. It's so great even the adults love going. We recommend looking at the calendar in advance as they offer different events for children, families (even babies). This spot is perfect for birthday parties, too.
One of the perks of living in Texas is 300+ days of sunshine and great weather. When visitors come to town, we love packing coolers and swimsuits, and taking the families on a boat for the day. There's no shortage of boat rental companies, but we've had a lot of luck with Float On.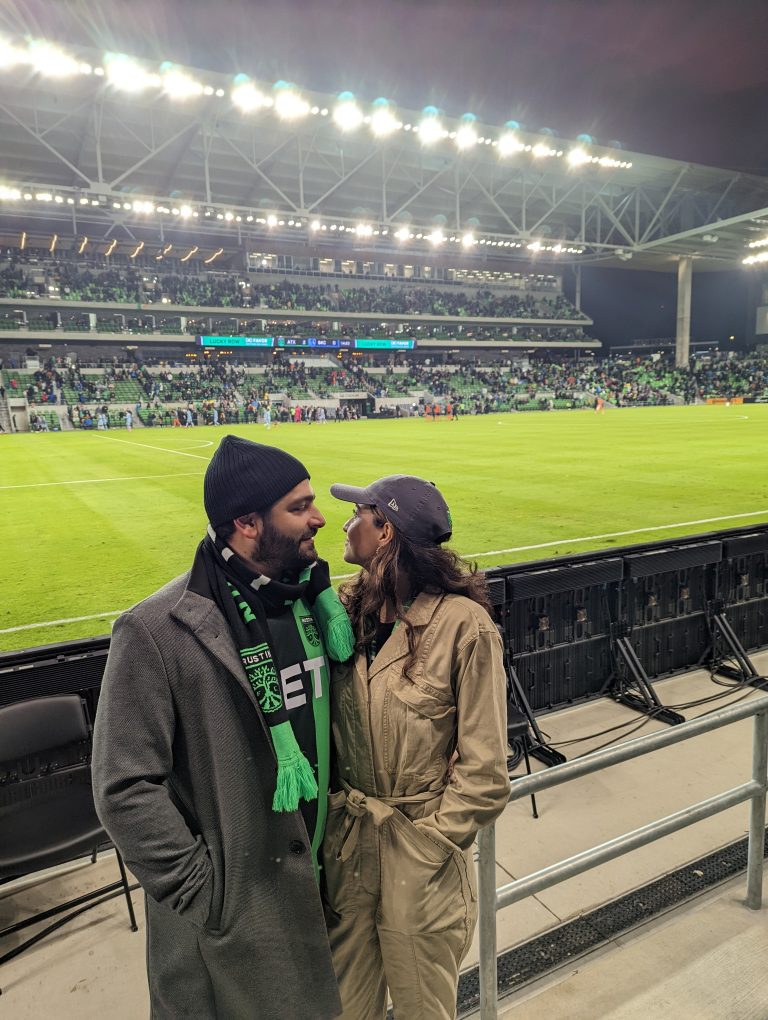 Fun Things To Do in Austin
This list was especially hard to cull down into our favorites because there are simply so many things we love to recommend. The through-line with our list of things to do outside in Austin seems to be "explore and adventure." It makes us proud and excited to live here.
Austin finally got an MLS team in 2018 and kicked off the playing season in 2021. If you can snag tickets to a game at Q2 stadium, go! They are lively and fun and already have die-hard fans to make the experience worthwhile. Verde, Listos!
Play a round of golf at Butler Pitch & Putt
This one is a nine-hole, par 3 pitch-and-putt that is so fun and perfect for all ages and skill levels. Their mission is (and always has been) to make golf fun and accessible for all. They're a first-come, first-play course with no tee times or reservations offered. After a round, we recommend grabbing a Gimme Burger onsite and beer to cap the day.
Grab a show at Moody Amphitheater at Waterloo Greenway
We've had a chance to see some fun shows at Waterloo Greenway, including Shawn Mendes, Brandi Carlisle, and Nathanial Rateliff. The amphitheater also hosts a variety of free events for the public. Bonus: You get an awesome view of the state capitol in the background of every show.
See Ellsworth Kelly (and much more) at the Blanton Museum
Located on UT's campus, The Blanton is one of our favorite museums in town. And if you go, you must swing past Ellsworth Kelly's "Austin." In January 2015, the renowned American artist Ellsworth Kelly gifted the design concept for his most monumental work, a 2,715-square-foot stone building with luminous colored glass windows, a totemic wood sculpture, and fourteen black and white marble panels.
Titled Austin, honoring the artist's tradition of naming particular works for the places for which they are destined, the structure is the only building the artist designed and will be his most lasting legacy
Laugh at one of Austin's comedy clubs
While Austin is known as The Live Music Capital of the World, the comedy scene is growing, too. We've got venues that have been around for 40 years and ones that have opened in the past few years. You can't go wrong with a night of laughter. Velveeta Room, Esther's Follies, or Capital City Comedy Club are all excellent options.
Honky Tonk at The Broken Spoke
If you saw Queer Eye Austin, you likely remember seeing this legendary spot featured in one of the episodes. The Broken Spoke has been an Austin institution since 1964. It's been home to many famous acts, music videos for legends like George Straight, and many a dance floor fan. We love bringing out-of-town guests for a little honky tonk before ending the night.
Even if you're not a motosports fan, COTA is worth the visit. Set on 1,500 acres in the rolling hills just outside of downtown Austin, COTA has hosted the biggest names in racing, action sports, and music since 2012. It's most famously brought in Formula 1 every October, along with some pretty impressive musical guests. And during the week, they often open up the track for bikes!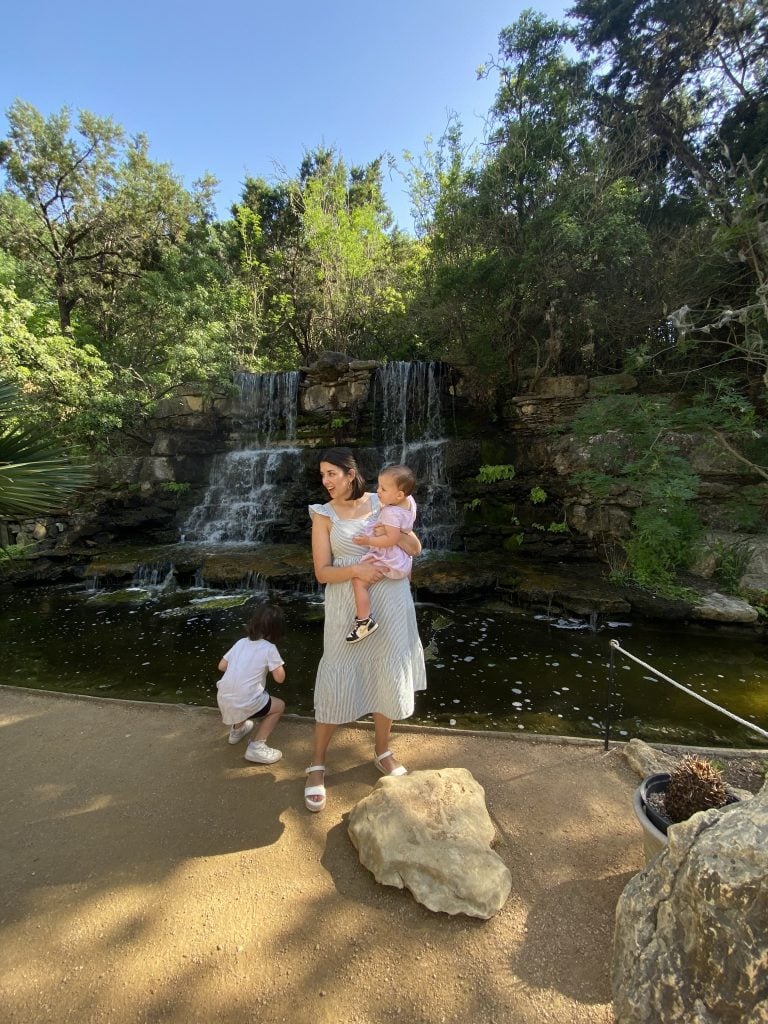 Parks in Austin
It's quite amazing when we consider the amount of lush green space this city has to offer. This is especially true as we experience so much growth and what feels like new developments popping up at every turn. We're especially proud to see so many of these spaces being protected and invested in so we can enjoy them for years to come.
Lauded as Austin's "most celebrated park," Zilker almost feels like our very own Central Park. On any given day, folks are sprawled out with friends and family hosting picnics, playing soccer, volleyball, flying kites, and hanging out. It's home to ACL Festival, Blues on the Green, and the famous kite festival to name a few. We love when the temps dip and we can gather with friends for a cozy picnic and hangout.
If you're in downtown Austin with kids, this spot is perfect. Complete with a splash pad, plus the long-awaited Alliance Children's Garden is finally open. You're right next to the Long Center and Butler Pitch and Putt so you can easily make a half day or day out of this one.
We love to recommend Emma Long to anyone who's in town with a camper or who simply wants to camp. It's also great for larger parties who need a picnic table and swimming spot.
This park is adjacent to Laguna Gloria so you can easily work both into your plans. Listed on the National Register of Historic places, it also has a 21-acre preserve surrounding the park with walking trails and wildlife. You might just be lucky enough to see the on-grounds peacocks that are either hiding in the trees or roaming around.
Pease Park has 84 acres of gorgeous green space for the public, complete with recreational amenities, a treehouse, a water feature, and plenty of spots to walk and hike. It's perfect for families and kids who want to explore the heart of the city.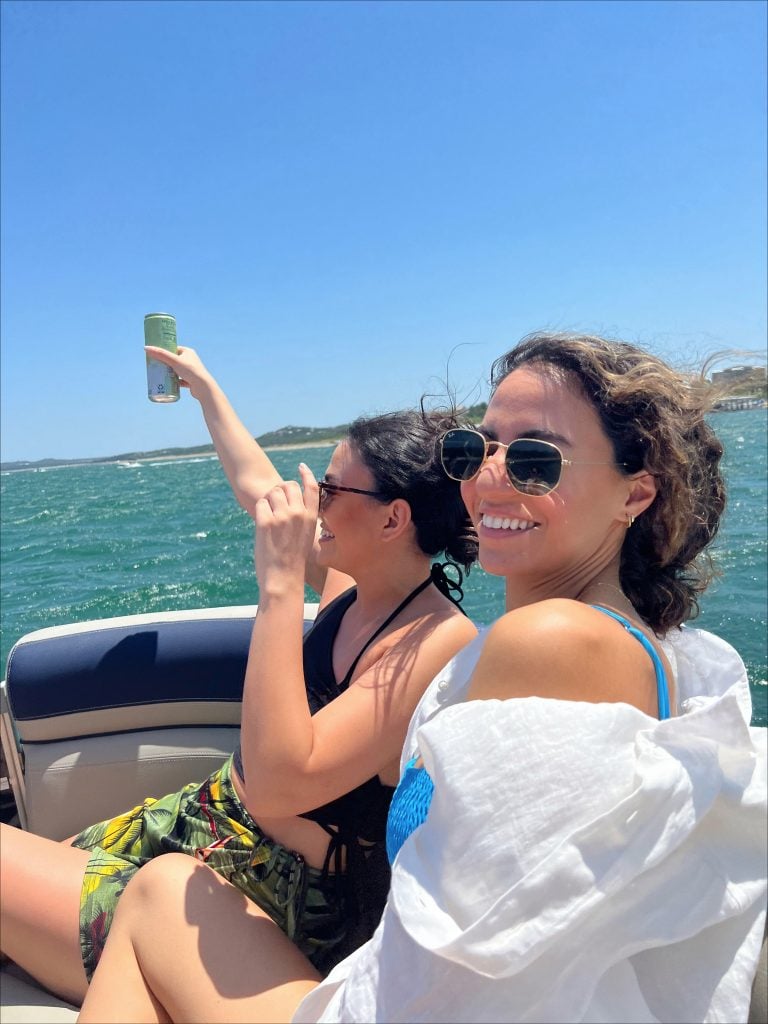 Things To Do In Downtown Austin
This should come as no shock to anyone, but downtown has a robust and thriving social scene with endless things to suggest. Food, music, and the arts are prominent on our list of must-dos. We're only scratching the surface here.
Catch a show at ACL Live at the Moody Theater
"No bad seat in the house" is how many describe ACL Live. That's because it's a state-of-the-art and intimate venue with only 2,750 seats. This is where KLRU's Austin City Limits hosts tapings, and well, it's simply a must-do when you're in town. Bonus: 3 Ten at the bottom is another great venue ushering in pretty incredible acts as well.
Established in 1915, the Paramount Theater has been home to iconic films and performances. On the list of famous guests are the likes of Harry Houdini, Katherine Hepburn, Miles Davis and more. We love going for the annual Moontower Comedy Festival and the Summer Film Screening Series. Their calendar is the most diverse we've seen, too. From children's programming to world class comedy acts. It's one of our favorite venues for entertainment.
Watch an indie movie at the Alamo Drafthouse
Though the Alamo Drafthouse has expanded beyond its birthplace of Austin, we still add it to our list of must-dos. They program some of the best indie (and blockbuster films). Pro Tip: Order the mozzarella sticks or fried pickles, with ranch of course!
Check out an exhibit at The Contemporary
Located in downtown Austin, The Contemporary is home to some of the best traveling exhibits and hosts an array of rooftop screenings, events, and talks geared towards the arts. Make sure to check their calendar of events.
Rent a kayak or mini boat on Lady Bird Lake
On any given beautiful summer day, it's fun to drive Northbound on MoPac to see the hundreds of Austinites out on kayaks and mini boats on Lady Bird Lake. We have plenty of outfitters in town ready to kickstart your adventure. However, we're partial to the Rowing Dock for kayaks and stand-up paddleboards and Retro Boats to rent mini retro-style boats.
Rent bikes and ride along the beautiful urban trail, the boardwalk
If being on the water isn't your thing and you crave more movement, Mellow Johnny's has you set for bike rentals to scoot along the boardwalk and see beautiful shots of downtown Austin.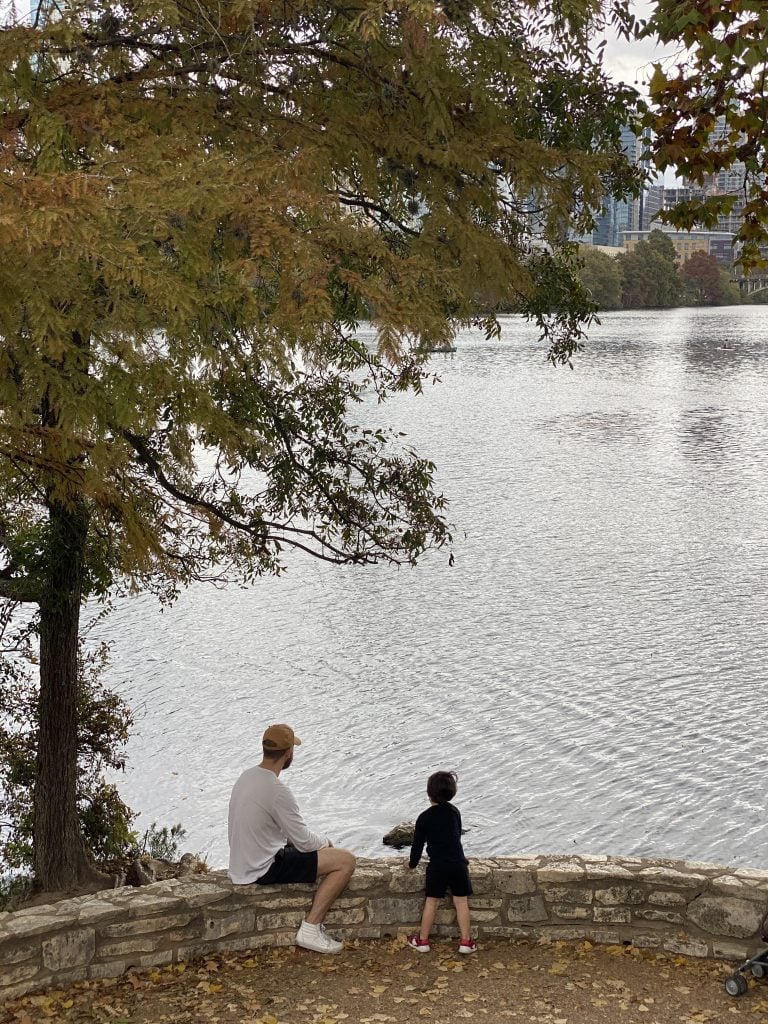 Austin, Texas Attractions
While most of our friends and family come to visit for a specific reason, whether a concert, wedding, or event, we always get asked "show me something unique to Austin." These are our recs which you'll see are sprinkled with a bit of history, tourist (not cheesy) attractions, and a favorite amongst the locals.
Catch the famous bats on the South Congress bat bridge
We love bringing out-of-town visitors to watch the bats on the South Congress Bridge or renting a boat and watching while on a cruise.
"Starting in late March and continuing through early fall, North America's largest urban bat population calls Austin home. The bats begin to wake up and start their night flight around sunset. The first few bats begin to trickle out from under the bridge then. After the sun sets, the show really begins, and hundreds to thousands of bats pour out and cascade east over Lady Bird Lake. The best time to witness the bats is around sunset, but the nightly show can take place anywhere from 7:30 to 9:45 p.m. It can take as long as 45 minutes for all of the bats to exit the bridge for the night. Plan to arrive early in order to find parking and get your spot." – AustinTexas.org.
We're always impressed by the Exhibitions this Presidential Library curates. From a retrospective on Motown to the fight for equality in American sports to an exhibit dedicated to the Beatles. It's amazing this is in our very own backyard.
While many have seen the Texas State Capitol from the car or on foot, it's worth the trip inside. It's widely recognized as one of the nation's most distinguished state capitals and was placed on the National Register of Historic Places in the 70s and designated a Historic Landmark in 1986.
It wouldn't be a trip to Austin without a dip in Barton Springs Pool. The pool itself is three acres in size and is fed from underground springs with an average temp of 68-70 degrees. Grab a beach towel, a good book, and your pals and make a full day of it. Perfect for people watching or early morning dips before work.
Lady Bird Johnson Wildflower Center
"The Wildflower Center was founded by Lady Bird Johnson and Helen Hayes as the National Wildflower Research Center in 1982 and later renamed the Lady Bird Johnson Wildflower Center in 1997. It is a signature piece of Mrs. Johnson's environmental legacy and is complementary to the Lyndon B. Johnson Presidential Library and the Lyndon B. Johnson School of Public Affairs on the university's campus." – Wildflower Center.
We love that it's home to the new Field of Light, not to mention the many programs they have for adults and children alike. This is the perfect half day trip to spend in a botanical garden.
You can't drive along South Congress and not see people lined up just to take a picture in front of the famous I Love You So Much Mural. (And that's just one of MANY in town. The murals are beautiful, but it's the stories of the meaning and artists behind them that make them so special.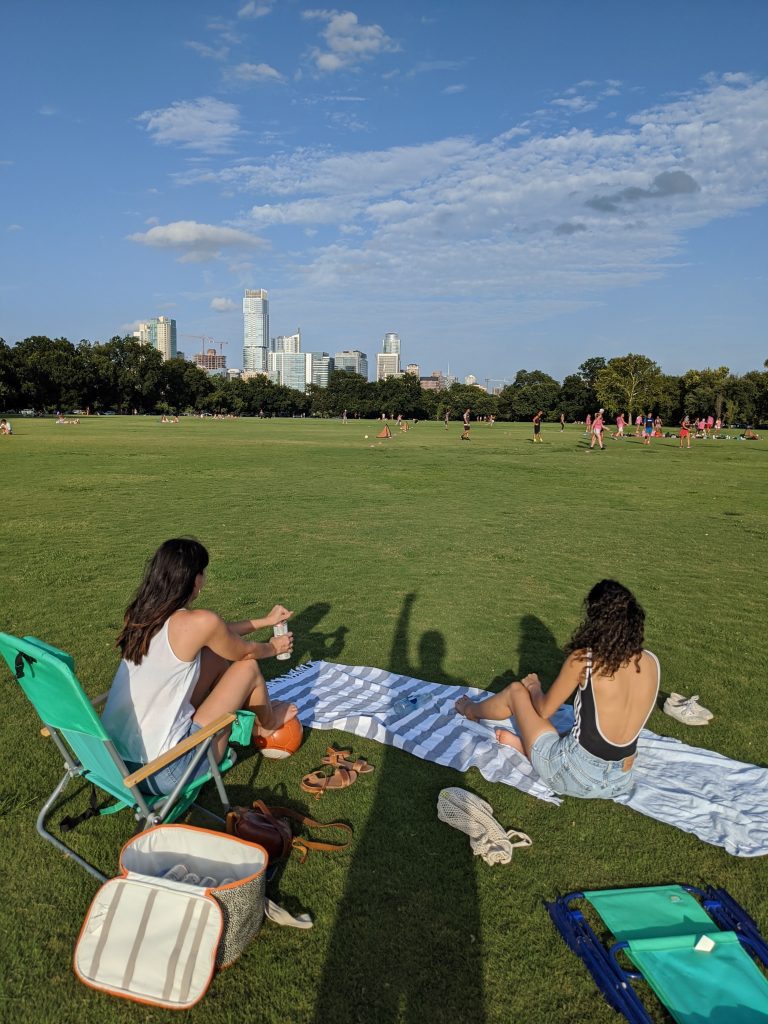 Free Things To Do In Austin
Just thinking about the many free things to do in this city got us excited to be residents. With the incredible weather, access to green spaces, and a celebration of music and the arts, it's pretty easy to find things to do outside in Austin. So the next time someone says, "there's nothing to do in this city," please point them to this list as a jumping-off point.
If you're in the mood for a chill morning or afternoon, we recommend grabbing breakfast tacos to-go or packing a picnic and heading to Zilker Park to hang out. There are several spots along your walk to Zilker, but we'd recommend getting tacos from Veracruz or picnic goods from Swedish Hill or Tom's Market.
Stroll along Austin Music Lane & South Congress
Austin Music Lane is Austin's newest outdoor shopping development and features several boutiques, restaurants, coffee shops and more. We love that a little bit of old Austin remains (looking at you, Continental Club and Guero's) while new Austin settles in. If you're coming to town and want a mix of shopping, food and people watching, take a stroll on South Congress. Can we tempt you to stop at Home Slice for a slice of pizza and/or the Italian Sub? (Do it!)
Relax in the Betty & Edward Sculpture Park at Laguna Gloria
An extension of the Contemporary Austin, the Sculpture Park at Laguna Gloria is one of the most serene spots in the city to walk around and relax. A welcoming art-in-nature site, the park has a host of sculptures from the likes of Tom Sachs, Paul McCarthy, Wangechi Mutu, and more. Pro tip: Stop by Spread & Co, grab a cheese board, and hang with a good book.
Explore the Tejano Walking Trail
The Tejano Walking Trail covers an expansive part of American history, starting in post-Civil War times. Covering a historically Hispanic area, the 4.9-mile trail features 24 sites along the walking trail, which can be completed in about 2.5 hours. This is right along the East Side of town, so make sure to reference our Restaurant Guide for where to grab a bite after the walk.
Catch a free outdoor show at Zilker's Theater
Between July and August, guests can enjoy free jazz, Shakespeare, family films, and musicals at the outdoor amphitheater in Zilker Park.
Visit Austin's 50 Free & Cheap Things to do in Austin
We'd be remiss if we didn't point to our very own Visitors Bureau's list of things to do in Austin. They've done the bulk of the leg work for you. We both love and utilize their reccomendations often!