"The definitive guide to Paris–the only list you'll ever need for the best restaurants, museums, and things to do in Paris." If any guide to Paris ever starts with a claim like that, my recommendation would be to click away immediately–anyone who knows and loves the City of Lights would agree that such a feat would be impossible.
Paris is an onion: you fall in love the first time you set foot on her streets, and each visit thereafter is a peeling back of her beautiful layers.
If you approach her with the same sense of curiosity, wit, and playfulness that the French hold dear, Paris will always surprise you. So let this list be a jumping-off point–then meander, discover, and add your own Paris spots that speak uniquely to your soul.
Read on for my favorite restaurants, shops, cafés, museums, and things to do in Paris, then bookmark this post if you'd like to save my Google Map outlining all my favorite places. This is a city that's all about the neighborhoods and knowing what's within walking distance, so I always drop my pins and map out my plan before any trip to Paris. I'd love to hear your faves in the comments.
Best Restaurants in Paris (according to me)
Paris has got to have more restaurants per capita than just about any other city, and I've learned from experience that if you don't go in with a plan, you might accidentally end up eating mediocre pasta at the only tourist trap where you can score a table. That said, I've also found that going to the quote "Best Restaurants in Paris" can be a recipe for stuffy, white tablecloth experiences that are more about presentation than they are about fun vibes. My best experiences dining out in Paris have come as a result of an in-the-know friend's recommendation, and now, I'm more than happy to be that friend for you. These are my faves:
Paris Cafés for Breakfast and Lunch
La Fontaine: This café is a true all-day spot. Come for a coffee, and stay for French classics like croque monsieur, baguette sandwiches, and a great cheese plate.
Ten Belles Bread: Really good coffee, delicious pastries, and some of the best sourdough in Paris.
L'Avenue: L'Avenue is a stylish spot for a delicious lunch, especially if you're taking a break from shopping on Avenue Montaigne. The outdoor terrace is where it's at for epic people watching, though the inside is stunning as well.
Le Café Marly: A solid spot for coffee and breakfast pre-Louvre.
Miznon Marais: All you need to know is: get the falafel.
Cafe Charlot: A classic brasserie in the Marais, Café Charlot is another fave people watching spot if you want to feel like a Parisian.
Ober Mamma: Delicious and casual Italian spot for all of your pasta and pizza cravings.
Les Deux Magots: It's a classic for a reason. Sit 6-inches from the next table, order a coffee or glass of wine, and watch the city go by.
Berthillon Glacier: This famous ice cream shop is the perfect ending to any Paris meal. Grab a cone and stroll along the Seine.
Best Wine Bars in Paris
La Buvette: The tiny, cozy natural wine bar of your dreams. Arrive early to grab one of the few tables–it's walk-in only.
Déviant: Fun spot for natural wine and inventive small plates around a cozy, sometimes raucous bar.
Septime La Cave: This wine bar is ultra-cozy and walk-in only–and it's the next best thing to scoring a table at Septime.
Vivant 2: Fun vibe and really great food.
Paris Restaurants for Dinner
Clown Bar: I spent THE most fun evening at Clown Bar with friends sharing interesting small plates and trying natural wines recommended by their warm, friendly team. Make reservations for the terrace.
Le Servan: We actually went for lunch and Le Servan's Asian-inflected tasting menu blew us away. Perfect balance of beauty and attention to detail, without being at all fussy.
Pizza Chic: You all know how much I love pizza, and the food here is as good as the vibes that make you feel like you're at an Italian trattoria. I love it for a delicious lunch or casual dinner–and it's always a good sign when you see Italian families devouring pizza there.
Balagan Paris: Fun, chic, and the most droolworthy Mediterranean menu. Balagan is a party every night of the week, and it's as much about the energy and music as it is about the incredible pita bread. Go early and grab a cozy banquette in the adjoining bar.
Clamato: Owned by the same crew as Septime, this hip seafood restaurant always a win. It's also walk-in only, which is a major perk if you forgot to make reservations.
L'Ami Jean: We spent Adam's birthday here with a table full of friends, and it was a night that I'll truly never forget. Our server brought us almost everything on the menu, and as we dug into the family-style feast, it felt like we were at friend's cozy Parisian apartment. Don't miss the rice pudding.
Candelaria: A hidden late night spot, this taqueria and cocktail bar has a hidden door in the back that goes to a tequila bar.
Best Museums in Paris
Again, the "best museums in Paris" title is highly subjective since there are several Paris museums I haven't yet been to. I keep visiting my old faves, but let me know in the comments if there's a great museum I'm missing out on.
Musée d'Orsay: Fellow impressionist lovers: be transported to heaven in this gorgeous former railway station-turned museum on the banks of the Seine. Its permanent collection is bursting with works by Matisse, Degas Cezanne, Cassatt, Monet, Van Gogh, and the list goes on…
Rodin Museum: Home of the famous "The Thinker" sculpture, the Rodin Museum has gorgeous sculpture gardens and a beautiful mansion housing Rodin's work.
Louis Vuitton Foundation: A great modern and contemporary museum sponsored by the LVMH group. The building itself is a work of art.
Maison Européenne de la Photographie: Filled with contemporary photography, this museum is in a gorgeous 18th-century mansion. The exhibitions are regularly changing, so even if you've already been, there's always something new to see.
The Centre Pompidou: This museum not only has a great collection of contemporary and modern art, but the building itself is an incredible glass and metal structure that is a must-see. It's meant to resemble a heart being pumped by structural arteries in bright colors.
Musée National Picasso-Paris: This special building houses 5,000 pieces by Pablo Picasso, as well as his own personal art collection.
Louvre Museum: You can't go to Paris without going to the Louvre. You can walk for miles through the royal palace and see some of the most famous pieces of art (think Mona Lisa, Venus de Milo, and more). It's hands down one of the best things to do in Paris.
Best Hotels in Paris
Hôtel Costes: This is my favorite hotel and the best lunch spot for people watching. However, you definitely need a reservation for the restaurant, especially for late-night.
Hotel Providence: Our friends stayed in this beautiful hotel. It's cozy and in a fun, vibrant neighborhood.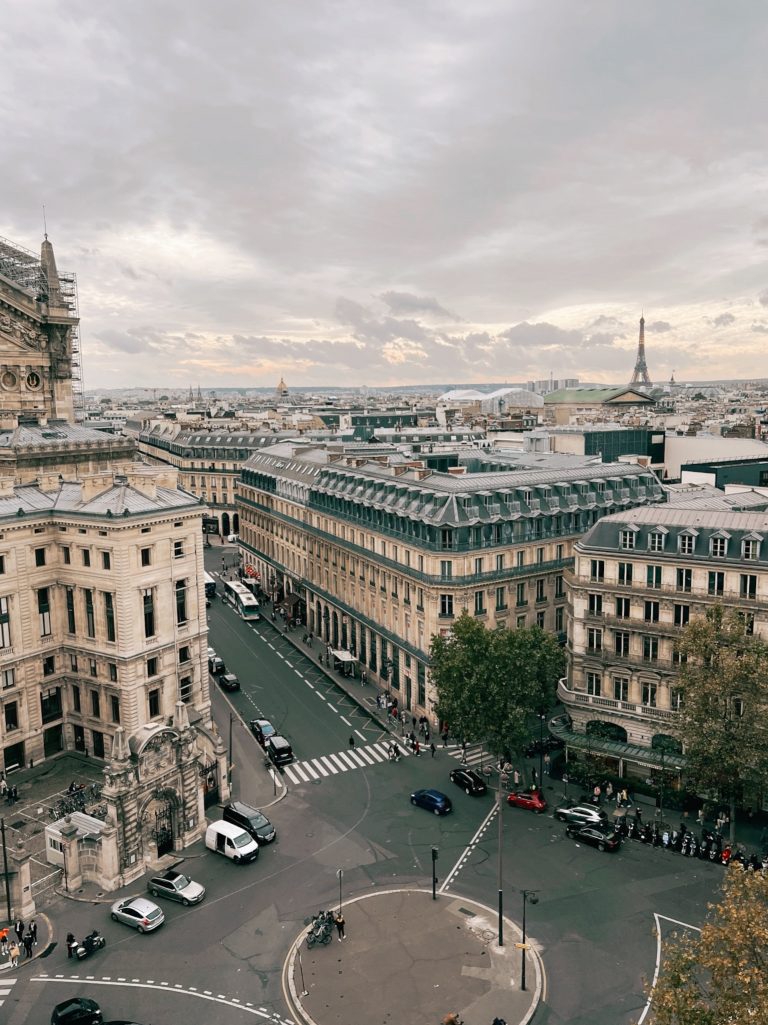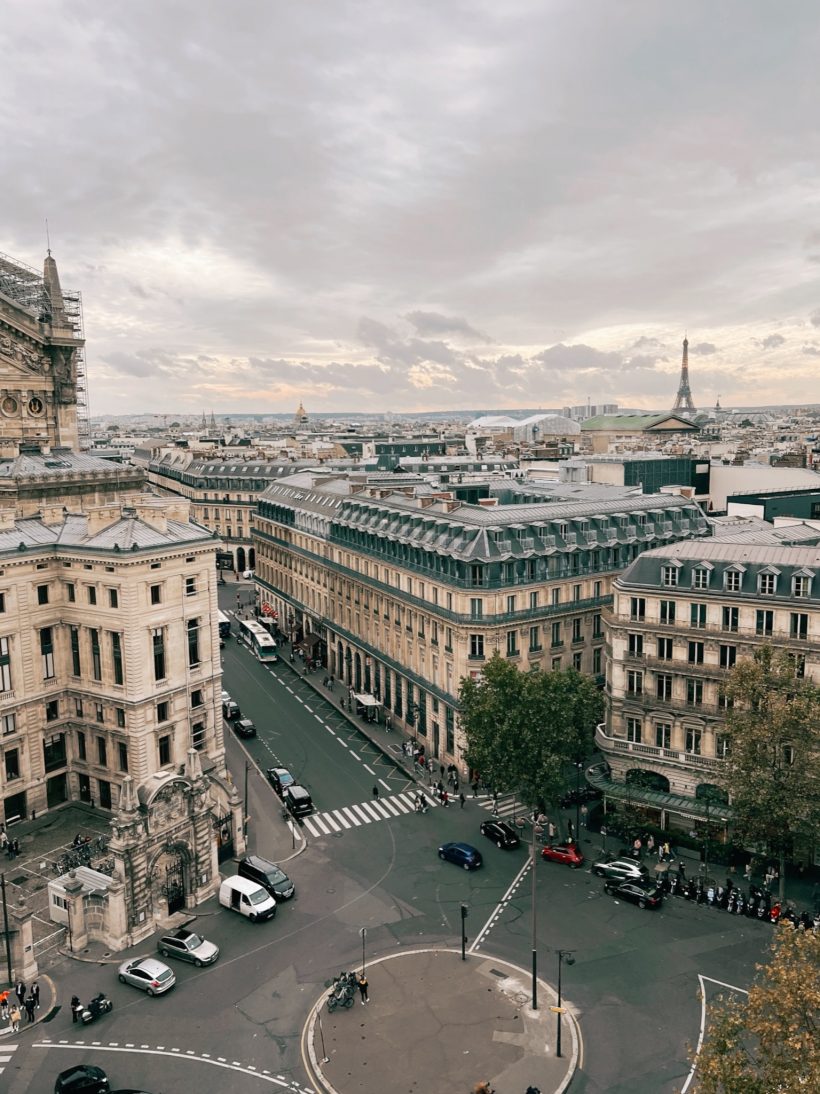 Best Shopping in Paris
Food Shops
Since Paris is all about the food (IMHO), I always make sure to hit up a few shops where I can stock up on coffee, jam, pastries, and candy to bring back as souvenir gifts for friends and family.
Marché Raspail: One of the largest organic markets in Europe, Marché Raspail is a great place to wander around or pick out a few things for lunch. This is one of my personal picks for the best things to do in Paris. Warning: you'll most likely get carried away with all the fantastic choices.
Á la Mére de Famille: Craving chocolate? This artisan chocolate shop is the perfect indulgence.
Stohrer: This elegant pastry shop has the best sweets and patisserie, plus a gorgeous interior.
Design Shops
Studio 7L: This is Karl Lagerfeld's bookstore and it's as chic as you would imagine.
Astier de Villatte: This Chinaware store has beautiful ceramics and glassware that you'll keep and treasure forever. Regardless, it's fun to browse for inspiration.
Madeleine & Gustave – Siège Paris: This unique home goods store is so fun to walk through for little treasures and inspiration. Plus, they focus on local products that are responsibly made.
Papier Tigre: This paper goods shop has the prettiest notebooks, stationary, and home accessories. It's the perfect spot to pick up a little souvenir for someone back home.
Au Petit Bonheur la Chance: I love a good antique shop, and this might just be my favorite. You never know what you'll find, but it's always great to walk through.
OFR Bookshop: This cozy bookshop/gallery is a great place to browse.
Clothing and Accessories
CELINE PARIS MONTAIGNE: If you're craving a treat-yourself moment, every bag, scarf, and pair of sunglasses is a forever-piece.
Tom Greyhound Paris: Tom Greyhound is a chic boutique with high-fashion clothing for both men and women.
Merci: I love browsing around this store to get inspired.
What are your favorite things to do in Paris? Drop them in the comments so I can add them to my list for next time! And be sure to save my Google Map guide for your next visit.