It's been a while since most of us have traveled, and it's fair to say that I'm a bit out of practice. Recently as I prepared to head to the beach, my packing anxiety kicked into high gear. Is it just me, or does everyone think about the things to pack for the beach days ahead of the actual beach day? There is nothing worse than getting to the beach and realizing you forgot sunglasses or your phone charger and having to scour local boutiques to find what you need.
So, in order to fend off future packing fails (and anyone else who might be fear the same) I created the ultimate beach packing list, along with all your beach bag essentials. 
The most important thing to remember when it comes to things to pack for the beach is to think light. That means light clothes to survive the heat, a light jacket for chilly nights, light towels that shake off the sand, and light chairs that are easy to transport to the beach (if your resort doesn't supply them). I always think that I am going to need more than I actually do, and over the years it has helped me to plan out my outfits in advance to keep my beach packing list to a minimum. Even though vacation is a great time to wear fun and trendy apparel, bring a pair of jeans that will go with at least two tops and shoes that can work with everything.
The next thing to remember is to not let the sun fool you. I tend to get so excited to finally feel the warmth of the sun on my skin that I forget to wear a hat and take breaks in the shade. Beach bag essential #1: sunscreen. Bring lots of it, you'll go through it faster than you think. But, even if you are a sunscreen expert, no one is immune to sunburn, so do not forget the after-sun care. Pro tip: when packing these items in your checked baggage, seal them in a reusable plastic bag in case they leak. 
When it comes to toiletries, think small. Travel-size toothpaste and deodorant are worth the investment to save on space. Only bring your makeup essentials—trust me, you won't want to wear much in the heat and humidity. Windblown hair will require detangling spray and a good hairbrush, but don't be afraid to just clip it and twist it up, too. After all, the ocean is Mother Nature's sea salt spray!
Even though major fun is ahead, if you put some thought into what you bring now, you'll leave the stress at home and enjoy yourself at the beach!
Read on for the ultimate beach packing list to prepare for your next oceanside adventure: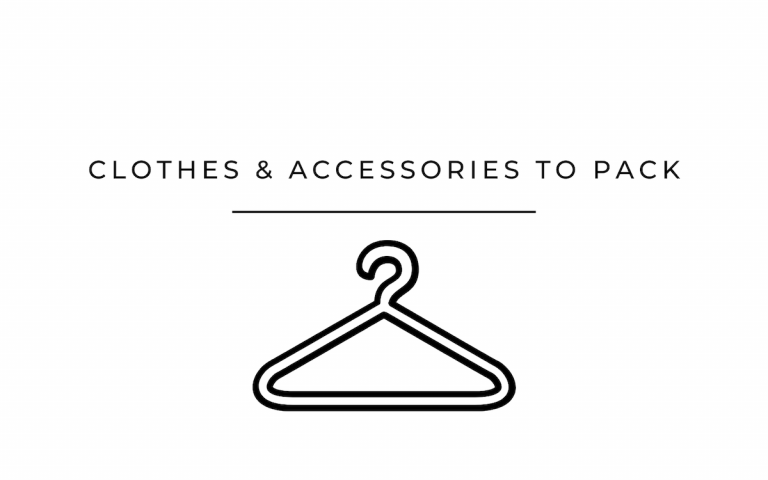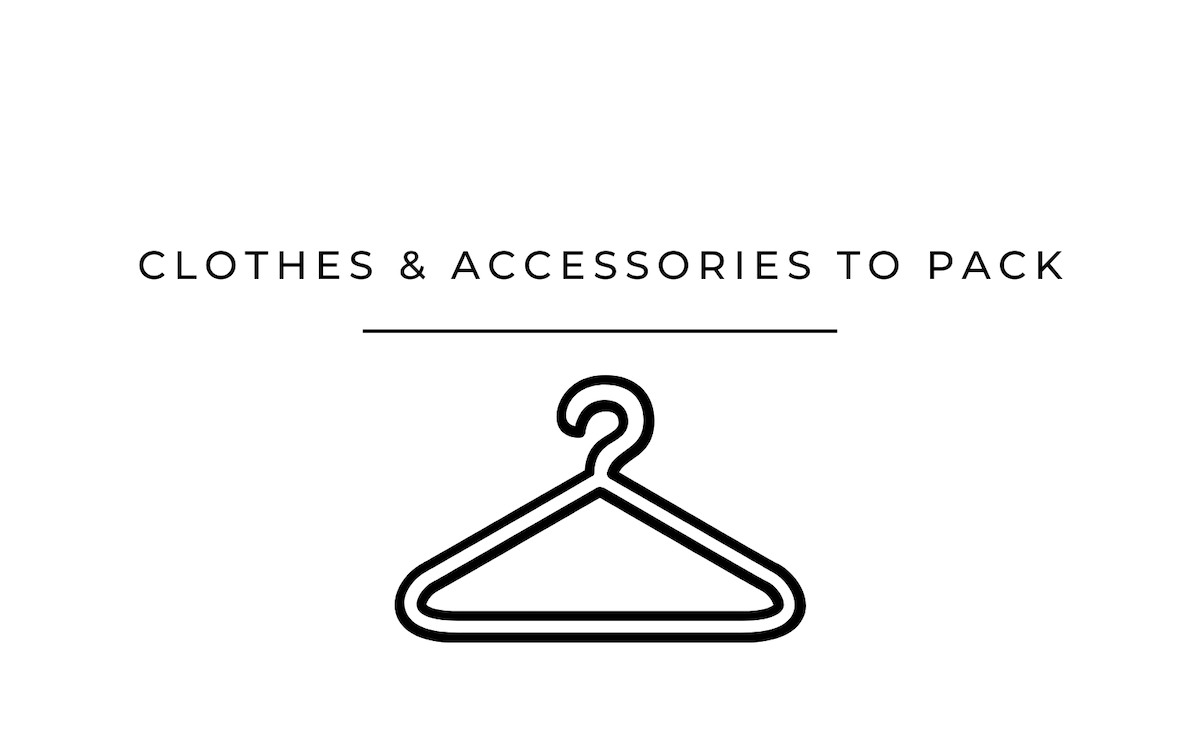 Swimsuits. Think swimsuits that you'll feel comfortable in when laying out or playing beach games.
Cover-Ups. I always look for light cover-ups that I can wear around the resort and feel confident in.
Sunglasses. Sunglasses are one of my favorite beach essentials because they are practical and glamorous.
Hats. Sunblock can't do everything.
Sandals. Think comfort and flat, for easy packing.
Sleepwear. I always go for short-sleeve, light sleepwear at the beach because I love leaving the windows open to hear the waves.
Casual Shirts. Nothing at the beach is too fancy, so think casual, cute, and versatile when it comes to tops.
Jeans. Like I mentioned, bring a pair of jeans that will go with anything. I love white jeans for the beach, too.
Shorts. Easy, breezy, and cool.
Dresses. Dresses are the perfect things to pack for the beach as just one piece of clothing is a whole outfit.
Skirts. Skirts are great for the beach as they are lightweight and breezy and can be worn with the same tops you pair with jeans for a fresh look.
A Light Jacket. The beach can get chilly at night when the sun goes down, so bring a jacket or a wrap to dinner.
Jewelry. Jewelry is another great and easy-to-pack way to spice up an outfit. Just don't travel with anything too valuable. I don't know how many times I've lost something in the sand or swimming in the ocean and you don't want it to be your most valuable ring or pair of earrings.
Beach Bag. Go for a straw beach bag that lays nicely in a suitcase and will hold everything you need.
Small Purse. I love a good neutral, straw, beachy purse to add hints of summer to all of my outfits.
Workout Clothes. I spend 90% of my time at the beach relaxing, but going on beach walks is one of my favorite activities.
Athletic Shoes. I am all for sandy toes but prefer wearing athletic shoes for long walks.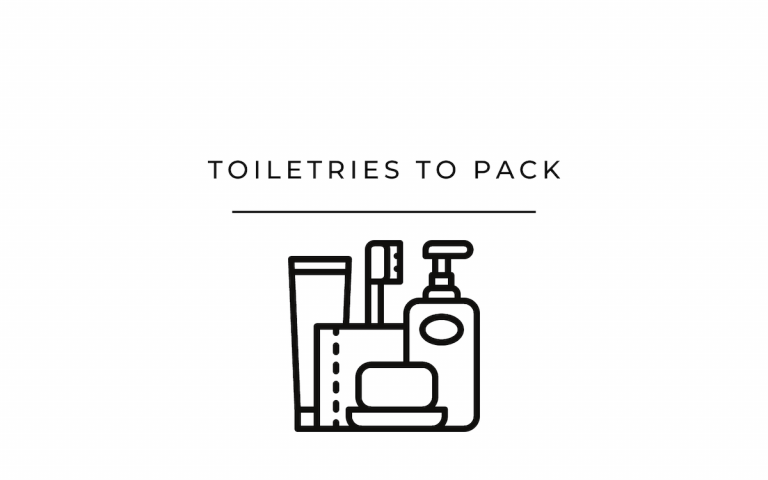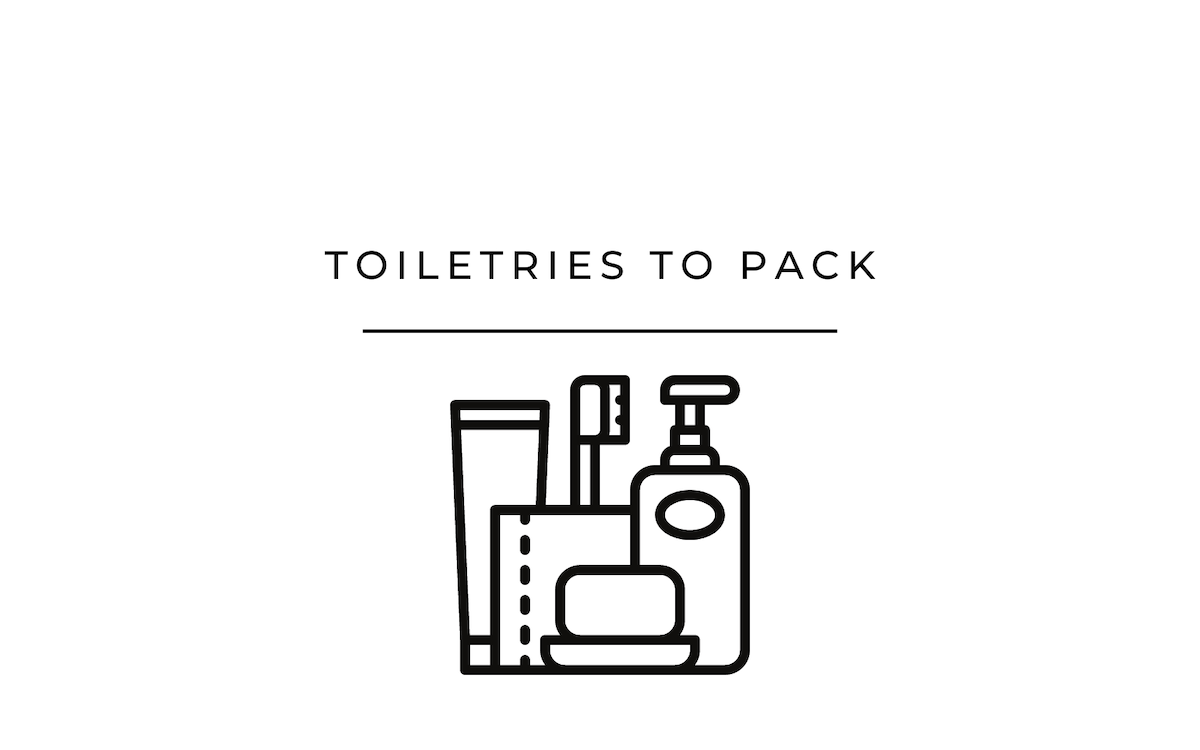 Toothbrush. It never hurts to have an extra reminder to bring your toothbrush.
Toothpaste. What good is a toothbrush without toothpaste? Or opt for toothpaste tablets that are mess-free and travel-friendly.
Deodorant. Hot sun = lots of sweat = body odor.
Hair Brush. Beach breezes might feel nice, but you'll need to work it out of your hair somehow. Invest in a wet brush and thank me later.
Detangling Spray. You'll thank me later when you get out of the shower after a long day at the beach.
Beach Wave Hair Spray. Embrace the beach! The water isn't the only thing that looks good with waves.
Facial Cleanser. Never take the streets to the sheets, always wash your face.
Moisturizer. The sun can be incredibly drying. Bring both face and body moisturizer.
Shaving Cream. You never know when you might need to touch up your legs or armpits.
Razor. Nothing worse than basking on the beach and realizing you forgot to shave (if shaving is something you do).
Makeup Remover. Make your nighttime routine easy with wipes.
Sunscreen. This might seem obvious, but again, no harm in the reminders.
Face Sunscreen. Protect that beautiful face of yours at all costs.
SPF Lip Balm. Lips seem to always be forgotten when it comes to SPF.
After Sun Care. Rather safe than sorry.
Hand Sanitizer. For the plane, at restaurants, in the hotel, etc.
Bug Spray. Don't let pesky little bugs ruin your fun.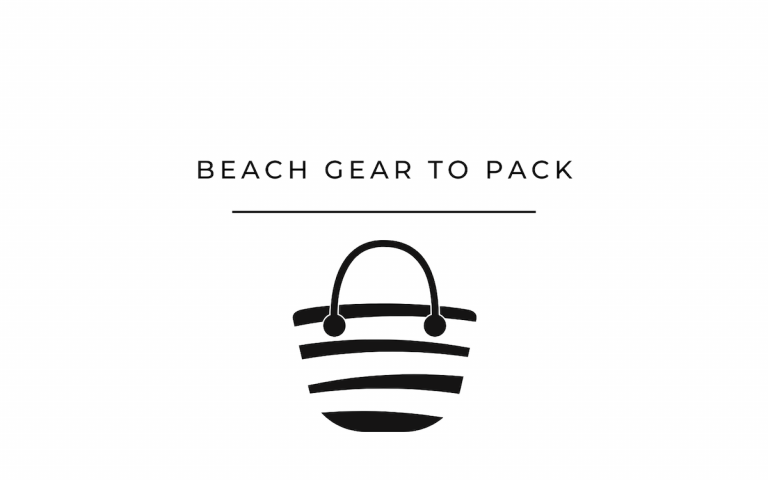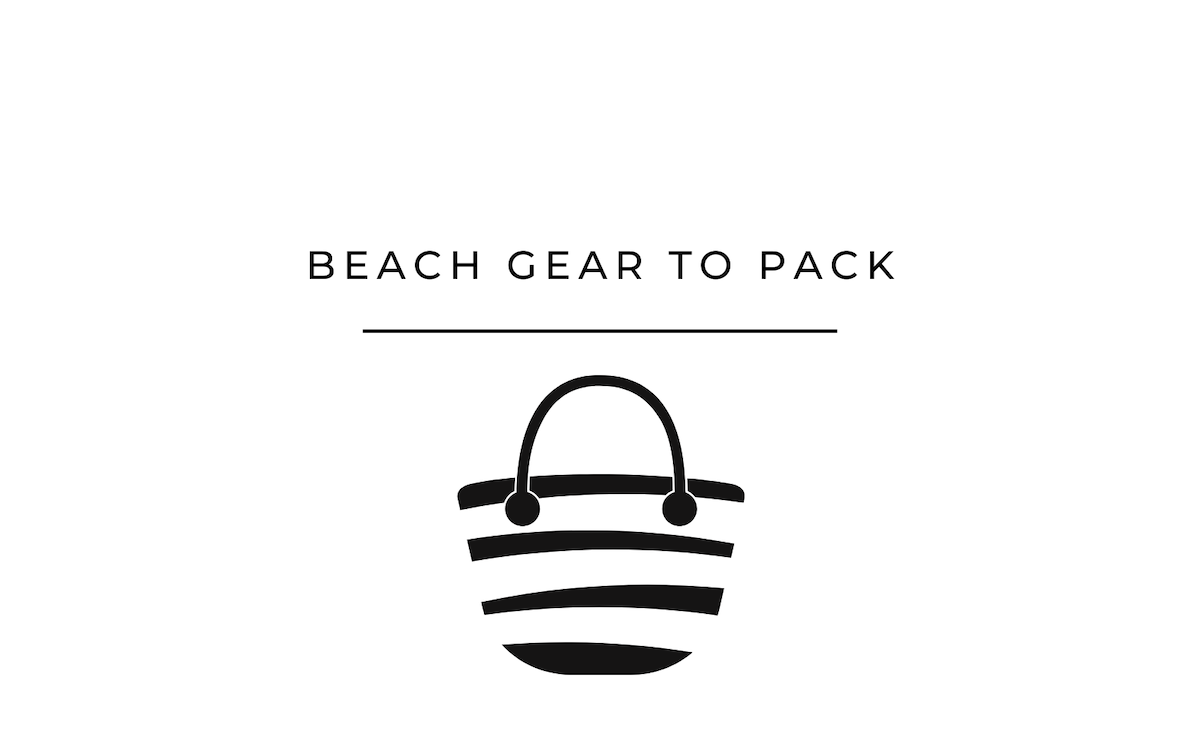 Beach Towel. We've got you covered on all the best beach towels, but make sure to check if your resort already has them so you don't overpack.
Beach Chairs. Look for light beach chairs that fold down or even better, folds into a backpack so you can easily transport them while holding other things.
Beach Umbrella. Take some time away from the sun to read a book in the shade and cool off.
Beach Games. For extra entertainment and competition. Check out our list of the best outdoor games.
Floats. When you need to cool down, take to the waves.
Cooler. Come prepared with any drinks and snacks you might need. Water, Gatorade, and maybe a bottle of rosé.
Waterproof Phone Bag. Protect your phone from the elements.
Portable Speaker. Just don't override the peaceful sounds of the waves!
Can Insulators. Because there is nothing worse than warm soda or beer.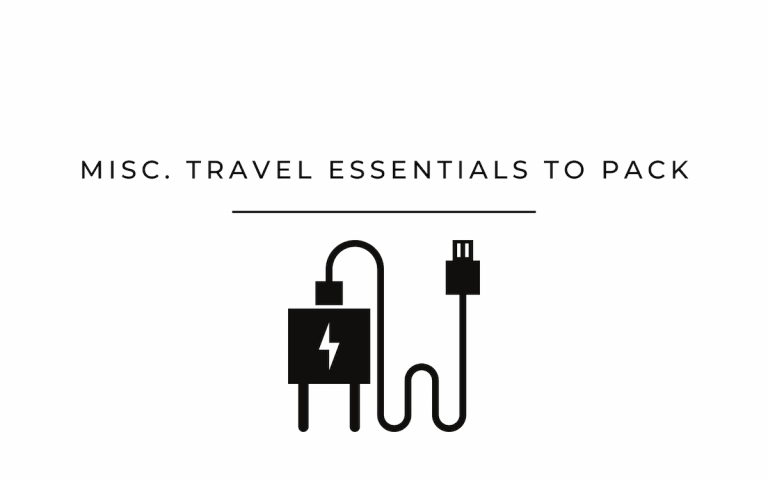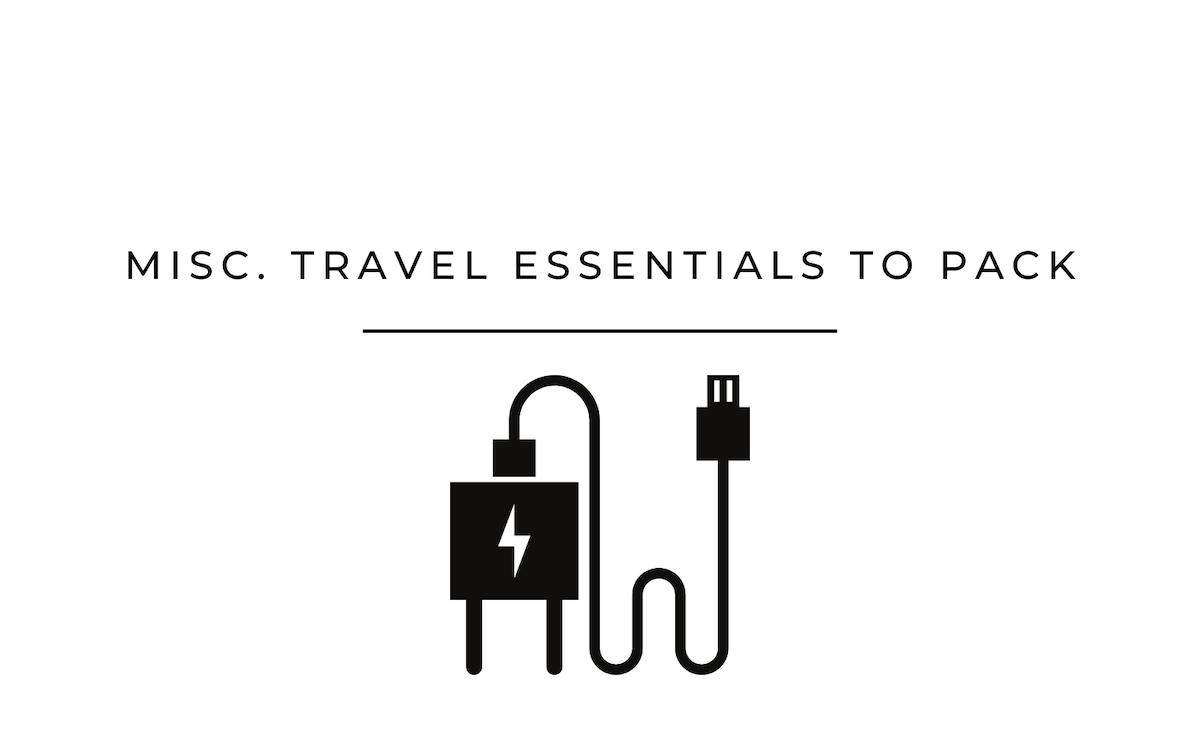 Books. The beach is the best time to catch up on some reading. Check out our favorite books so far.
Skincare Face Masks. I love pampering my skin after a long day in the sun.
Medical Face Masks. The less fun kind of face mask, but the more important one.
Chargers. A dead phone can't capture all of your beach vacation memories.
Camera. A picture is worth a thousand words. Capture memories on a 35mm.
Copy of Vaccination Cards. In case anyone is wary of your travels.
Snacks. For on the flight, during the road trip, or on the beach.
Portable Charger. You never know when you'll need a charge.
Headphones. Essential for the flight, but if your friends and family don't want music on the beach, listen on your own!
Sleep Mask. This is my favorite sleep mask that I use every night to block out the sun and catch up on missing sleep during vacation.
Hair Clips. Always nice to be able to pull your hair back.
Am I missing anything? Comment below with more things to pack for the beach and your beach bag essentials!