The 4th of July is quickly approaching—can you believe the holiday's less than two weeks out? And besides shamelessly indulging in a bomb pop or two, the best part is always the 4th of July desserts. Backyard barbecues, spritz cocktails by the pool and longer days with family mean many opportunities to create those fun menus for guests that don't restrict you to the kitchen. Enter: easy 4th of July desserts that take the stress out of hosting and present your guests with delicious, simple recipes that are guaranteed to impress.
While some of these 4th of July desserts have their touch of red, white, and blue, each of these picks can easily be remade all summer long. With a variety of healthy desserts to super sweet and indulgent treats, we have something on this list that's enjoyable for everyone. Cheers to making your 4th of July weekend extra special and sweet, no matter how you celebrate it. Wherever the holiday takes you, don't forget dessert!
Featured image by Michelle Nash.
Why We Love It: Lemon + cardamom = floral, warm, zingy, and perfectly-equipped flavor to counterbalance these bars' creamy dairy element. They're jam-packed with flavor and are ideal for enjoying after a 4th of July lunch or dinner.
Hero Ingredient: The secret here? Grinding your own cardamom. And rubbing lemon zest into the crust's sugar before mixing it with the other ingredients. It's the little things that mean the most in these delectable bars.
Why We Love It: To me, banana pudding is one of the most classic 4th of July desserts. And this elevated version is vegan and gluten-free, so guests with dietary restrictions can join in on the fun. The peanut butter pudding gets layered with vanilla wafers, coconut cream, and banana slices to create a creamy and delicious summertime dessert.
Hero Ingredient: Crushed peanuts introduce a crunchy texture to each tasty bite.
Why We Love It: Buckle up because this strawberry shortcake recipe hits all kinds of high points. Not only are they gluten-free, but they're dairy-free, nut-free (aside from coconut), egg-free, and vegan, too. And they taste absolutely delicious, which, of course, is key.
Hero Ingredient: Dairy-free coconut buttermilk keeps things moist and provides a great texture to those shortcakes.
Why We Love It: As if summer grilling could get any better, tossing stone fruit on those grates leads to the most magical dessert ever. Not to mention the easiest. To complement your fruit, all you need is a little olive oil, honey, rosemary, and flaky salt to create a sweet, smoky, charred, flavorful dessert that everyone will enjoy. Plus a few scoops of vanilla ice cream, drizzle of honey, and crumble of amaretti cookies for serving.
Hero Ingredient: A good char on the fruit is key. You can't beat the contrast of bitter char and sweet fruit.
Why We Love It: When it's too hot to turn on the oven, this dessert is your solution. A no-bake crust made of graham cracker crumbs, almonds, and coconut oil sets the tone for that creamy key lime filling. The secret here? Avocado. Since this recipe is vegan and gluten-free, avocado provides the buttery texture in place of sweetened condensed milk, which means everything is a little lighter as well. Easy, healthy, and delicious.
Hero Ingredient: If you have any leftover whipped coconut cream, eat it on berries, in your morning coffee, or by the spoonful. It's that good.
Why We Love It: A crisp is an easy gathering dessert because it's a crowd favorite and requires little effort. This one uses strawberries, maple syrup, bourbon, and vanilla to create the most delicious filling with an even better topping. Crispy oats, caramelized maple syrup, and a brown sugar/cinnamon profile. It's just plain good.
Hero Ingredient: An extra pat of butter and drizzle of maple syrup toward the end of the baking makes that topping extra crispy. Caramelization is key!
Why We Love It: If you're in the mood for something more hands-on, this layer cake is for you. It's almost soothing to put this cake together one piece at a time. Cake, cream, berries, repeat—a simple enough method to give you some space to unwind. Impressive and stress-free: What more could we want?
Hero Ingredient: Well, this one is more of a hero method. The cake recipe acts as a customizable template for layered cakes. While this variation is perfect for the 4th of July, you can adapt this recipe to make all kinds of different versions. Black forest cake, strawberry shortcake, the list goes on…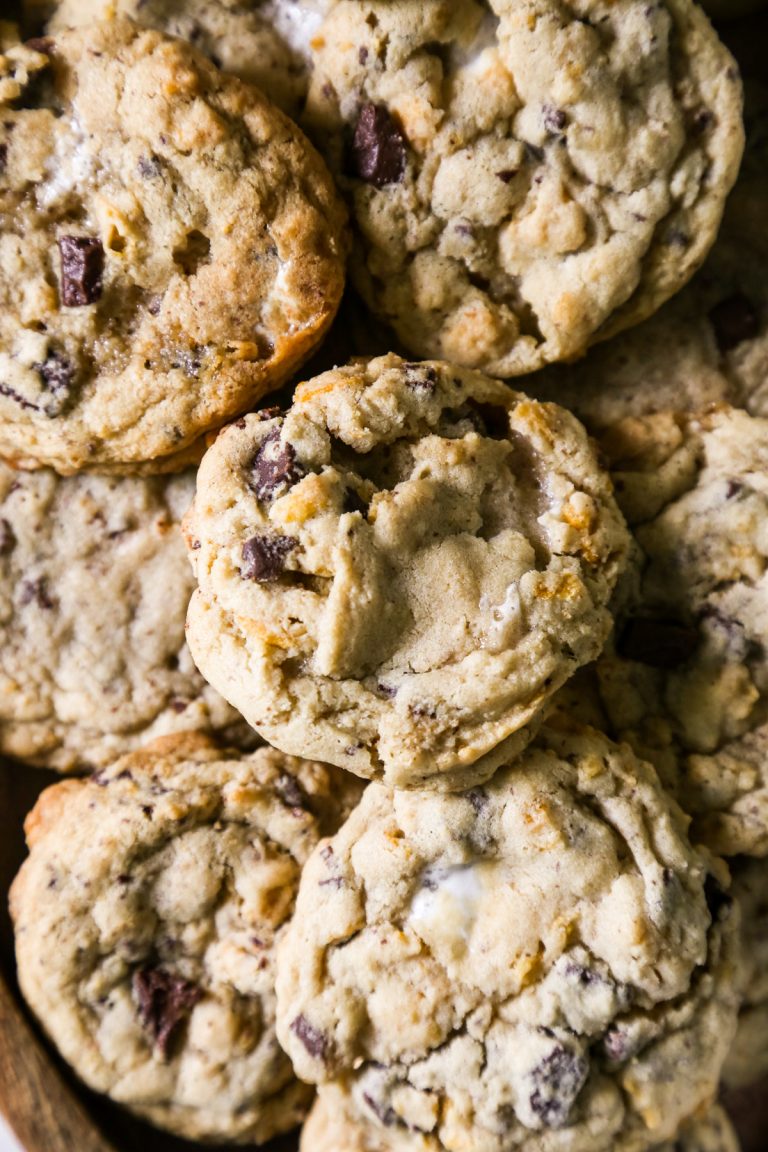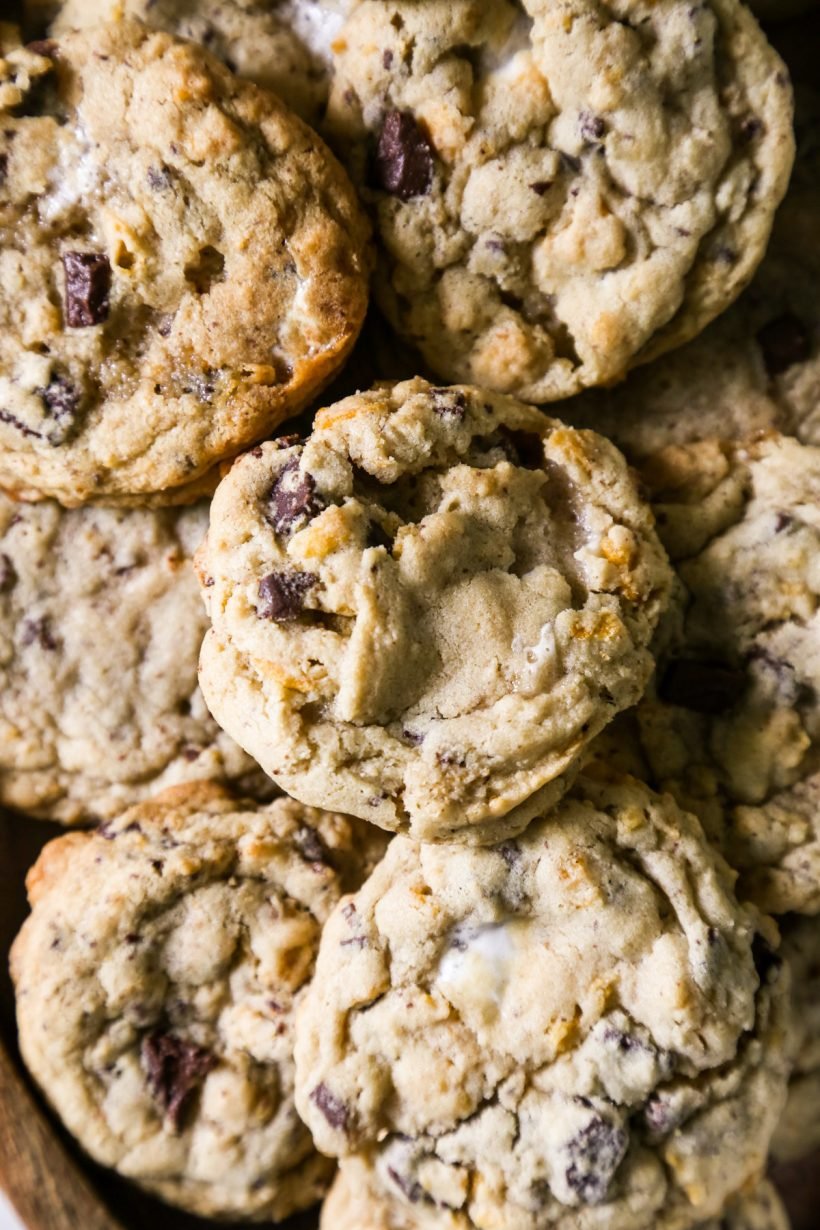 Why We Love It: Take a trip down memory lane with these kitchen sink-esque cookies. To me, nothing screams childhood bliss quite like marshmallows, cornflake cereal, and chocolate chips. And when they're all together in cookie form? Unbeatable. These essentially represent the marriage of a perfect chocolate chip cookie and s'more. Serve these warm on the 4th of July for gooey, marshmallow-y, completely indulgent goodness.
Hero Ingredient: Savory cornflakes not only bring the crunch, but they balance the cookie's flavors, keeping it from being overly sweet.
Why We Love It: Mascarpone, heavy cream, sweetened condensed milk, vanilla, and salt are all you need to make the base for this sweet treat. Once you have that creamy base down, swirl in your fresh jam, freeze, and enjoy!
Hero Ingredient: Here's the kicker: You can make this ice cream with any summer fruit you have on hand. Peaches? Yes. Cherries? Absolutely. Strawberries? Sounds divine. Make it how you like it.
Why We Love It: While I'm not totally on the popsicle train, these sound too good to resist. If you're the proud owner of a popsicle mold, I highly recommend giving these coconut cream popsicles a try. They use just a few simple ingredients to create a cold, not-too-sweet treat that's perfect for summer.
Hero Ingredient: A bit of pineapple juice gives you all the piña colada vibes. Tropical, reimagined.
Why We Love It: Nothing screams summer quite like a tart lemon bar. It checks the boxes for brightness, lightness, coolness, and everything else there is to love about our favorite warm-weather season. Plus, lemon bars are the perfect make-ahead dessert and are an easy option for your 4th of July gathering. Just be sure to save that sugar sprinkle for the very last second.
Hero Ingredient: An entire lemon's-worth of zest in that crust means you're getting a burst of flavor throughout the entire bar. Totally worth the extra elbow grease.
Why We Love It: This simple meringue cake with rhubarb compote is just as delicious as it is celebratory. You can prepare the rhubarb compote two days in advance, if desired, but be sure to assemble the cake day-of for maximum freshness. If you're wanting that full red, white, and blue effect, sprinkle some fresh blueberries or blackberries over each slice and enjoy!
Hero Ingredient: Sliced almonds in the cake give everything a nice texture.
This post was originally published on June 30, 2020, and has since been updated.