For me, when it comes to weeknight cooking, sometimes it's there and sometimes… it's totally not. A day in the life of the former case: When I'm on my meal prep game, I'm all in and fully prepared for whatever comes my way. Need to work late? I have my tried and true staples stacked up in the fridge in beautifully-hued containers. A friend wants to drop by for an impromptu get-together? There's an extra serving of one of my go-to soups (and bread!) ready to reheat. When I don't have it all together (which admittedly, is more weeks than not), frantically scrambled-together and less-than-healthy options come into my rotation. I decided it was time to regroup and give my weeknight dinners the opportunity to be a source of joy—not stress. And that my friends, is when these easy weeknight dinner recipes came into my life.
Featured image by Michelle Nash.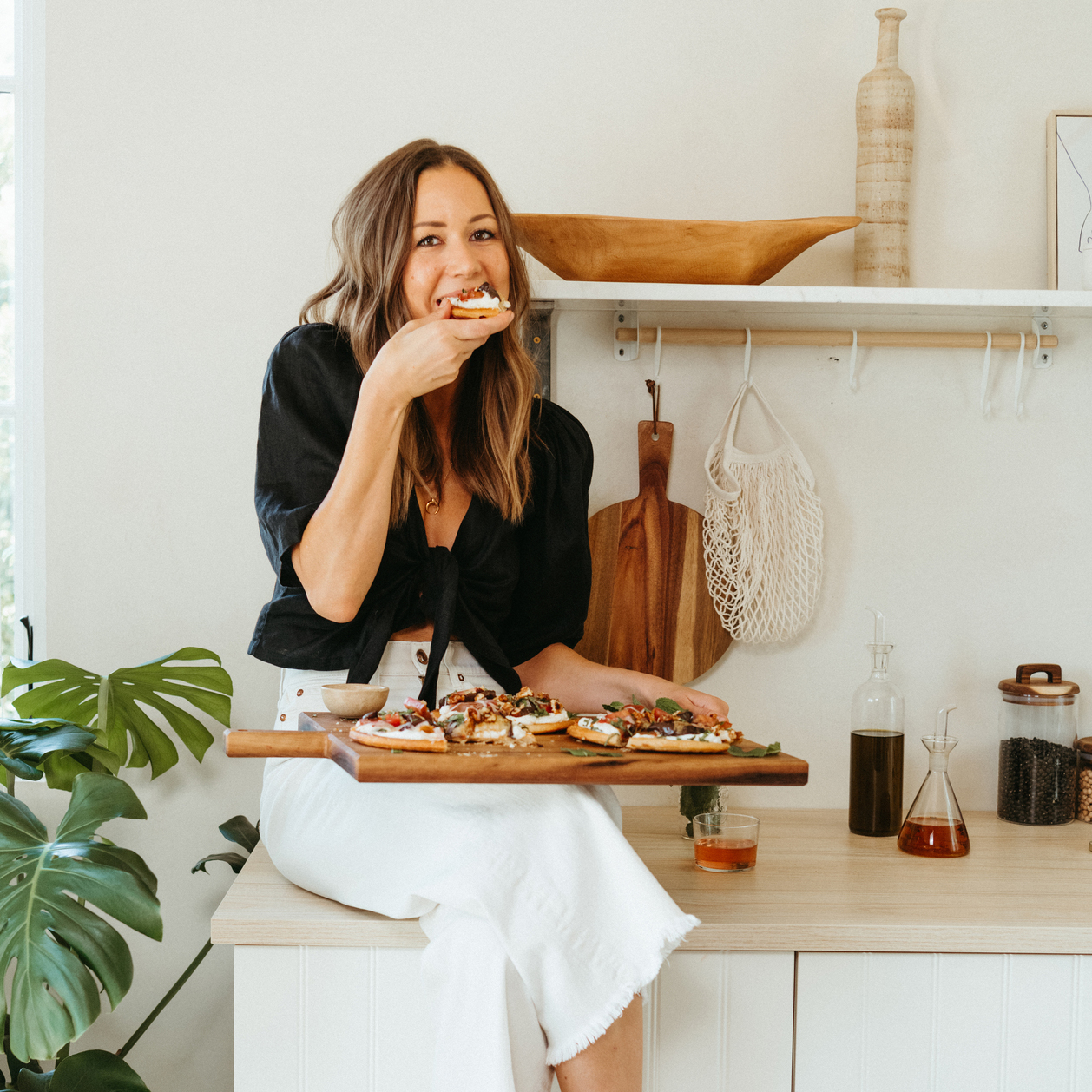 Subscribe
Our Top 10 Recipes
Sign up to receive a FREE E-BOOK of my top 10 most popular recipes of all time!
Thanks for Signing Up!
Oops!
Looks like you're already signed up or your email address is invalid.
Oops!
Looks like you unsubscribed before click here to resubscribe.
20 Easy Weeknight Dinner Recipes You Can Make in a Snap
While it's true that we have to eat to survive, many people (myself included) love to use cooking as a way to unwind at the end of a long day. And while it would be ideal to have the time and space for that Monday through Friday, when the happy chaos of the week takes its toll, it's these 20 easy and breezy, healthy and filling weeknight recipes that I can't get enough of.
To help you get your fill and protect your weeknight peace of mind, I'm sharing the recipes that support me in making it to the weekend feeling satiated and low on the stress. Without further ado, here are the hardworking dishes that'll have you looking forward to dinner every night of the week.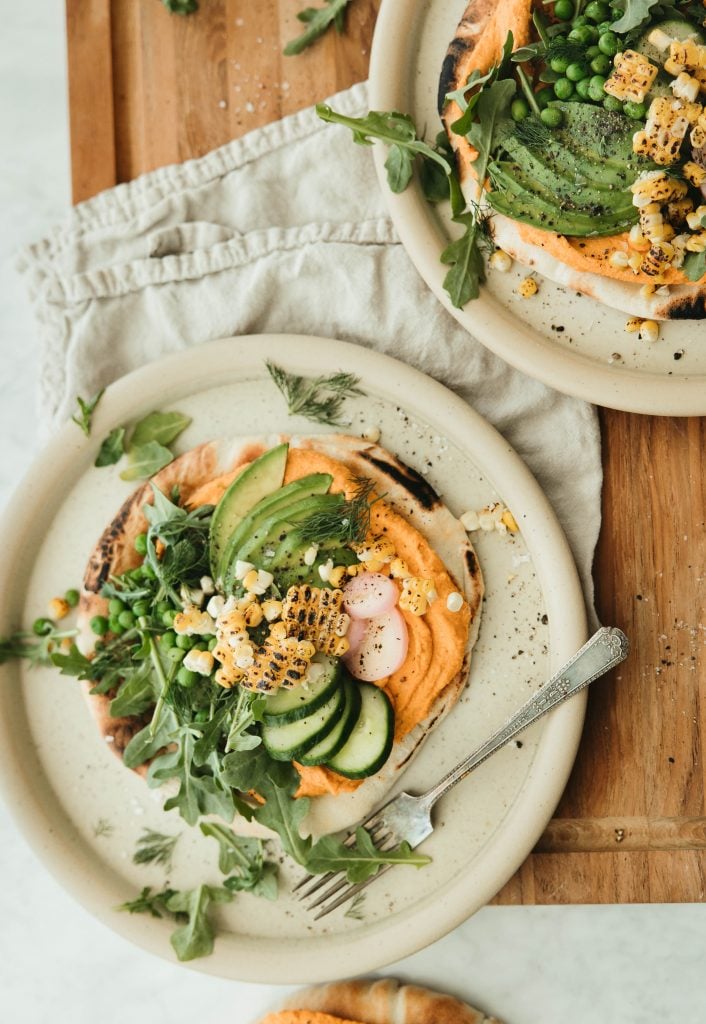 Why We Love It: You know it's a good recipe when it immediately goes viral as soon as the Reel posts. Seriously—y'all couldn't get enough of this healthy flatbread! Well, you're in good company because I've been known to make it multiple times throughout the month. I'll share a few ways I like to make it even easier.
1) Make your hummus ahead of time and store it in the fridge. Bonus: it's such a tasty afternoon snack. 2) Always stock your fridge with flatbread or pita. Not only do they serve as the tasty base for this dish, but they're also handy to have around if you need to round out a meal. 3) Prep whatever veggies you want to top your flatbread with ahead of time. I personally love corn chopped off the cob, shallots pickled in advance, and a few handfuls of arugula. Just be sure to chop your avocado at the last minute—you don't want it turning brown.
Hero Ingredient: Once again, it's the hummus that seals the deal on this easy weeknight dinner recipe.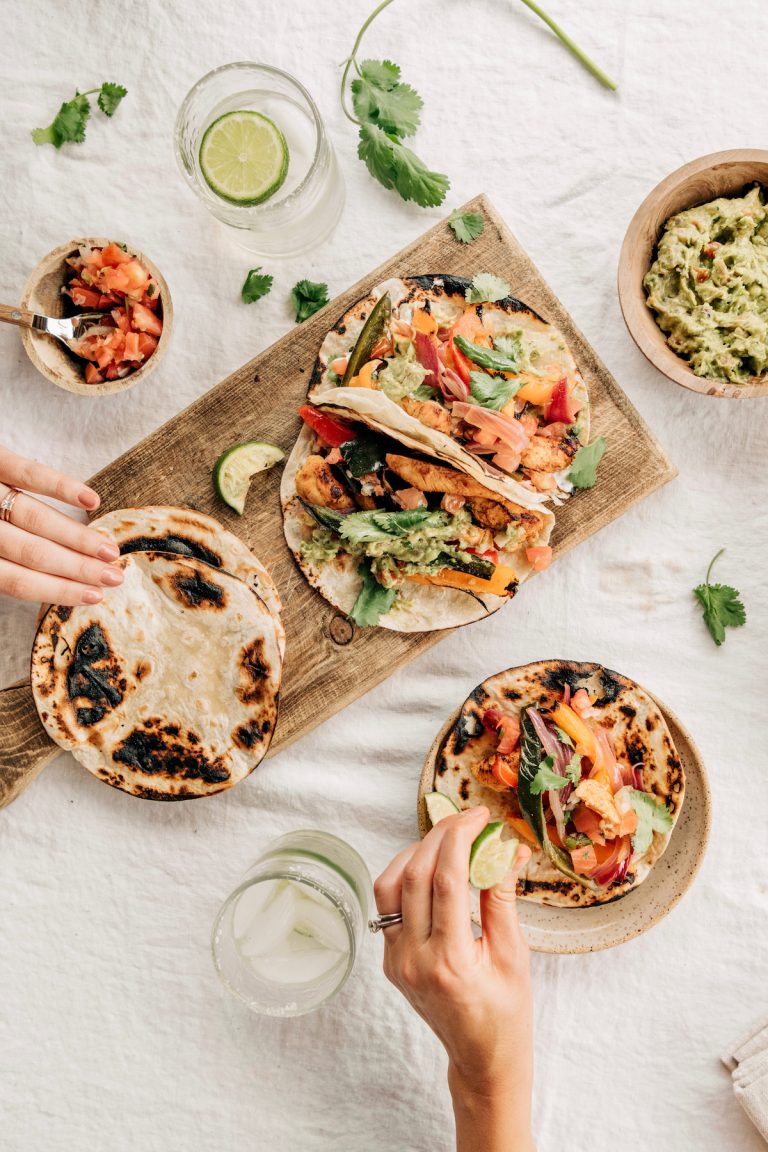 Why We Love It: When I first heard that Camille was developing a recipe for five-ingredient chicken fajitas, I was counting down the days until it was released on the site. And then I learned that the entire thing could be made on a sheet pan. Absolute genius. Make this your go-to when you need something quick, easy, and that'll have the whole family asking for seconds.
Hero Ingredient: A mixed variety of peppers is the easiest way to work color and flavor into this simple dish.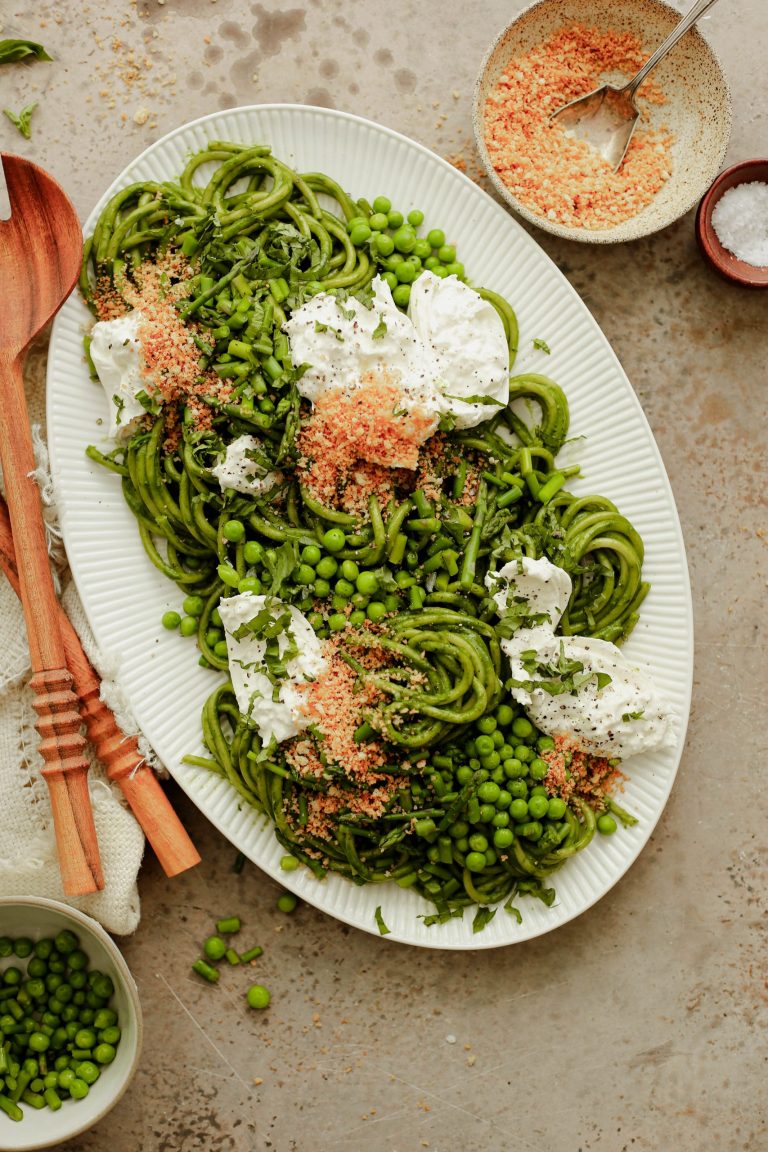 Why We Love It: If you're looking for more ways to get your greens in 2023, this simple, five-ingredient pasta recipe is it. Spinach, asparagus, and peas all get jazzed up thanks to the addition of parmesan and a squeeze of lemon. Drop the green smoothie and pick up this easy weeknight dinner.
Hero Ingredient: A handful of chopped basil is the secret to getting this pasta to taste unbelievably fresh.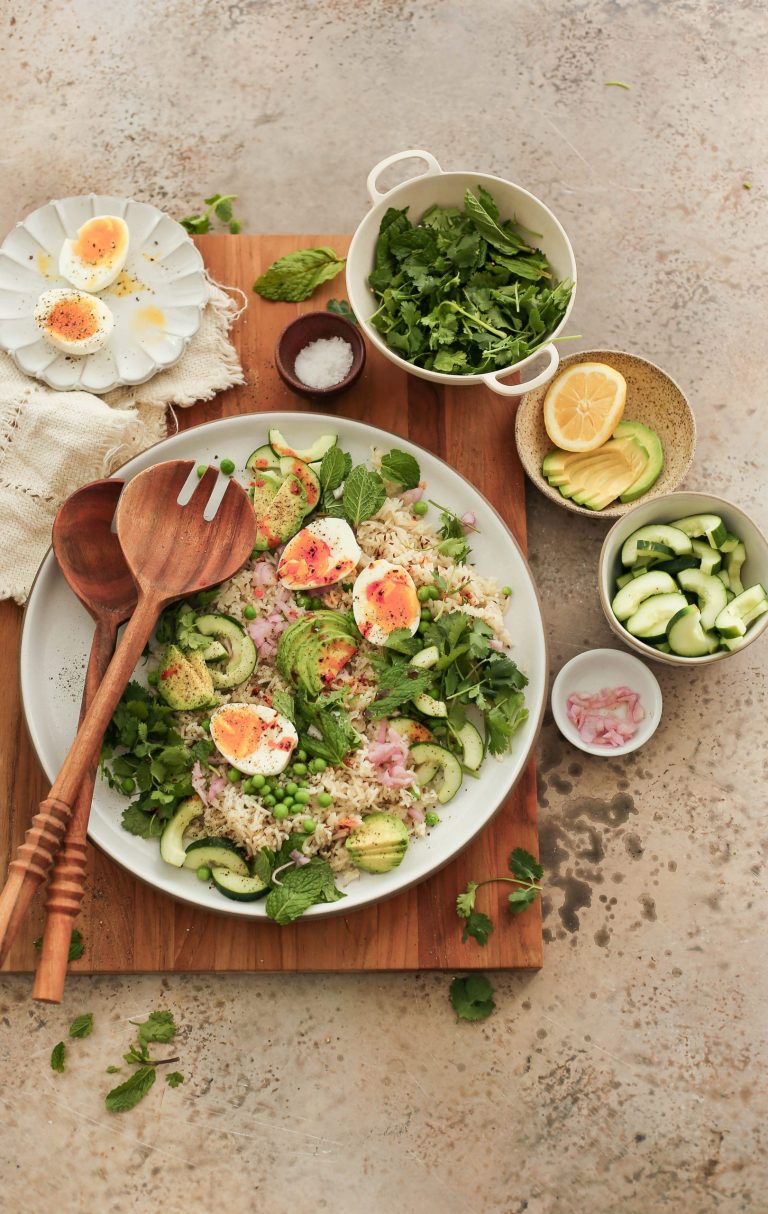 Why We Love It: This salad's so good, our food editor admitted to eating it for a week straight. That, dear readers, is the key to using up your leftovers. Make something so tasty that you'll crave it for every meal afterward. This rice salad has crunch, it has color, and it packs plenty of satiating protein and healthy fats. In other words, it's perfection.
Hero Ingredient: Toasting the cumin seeds in ghee transforms your rice with the most delicious pop of flavor.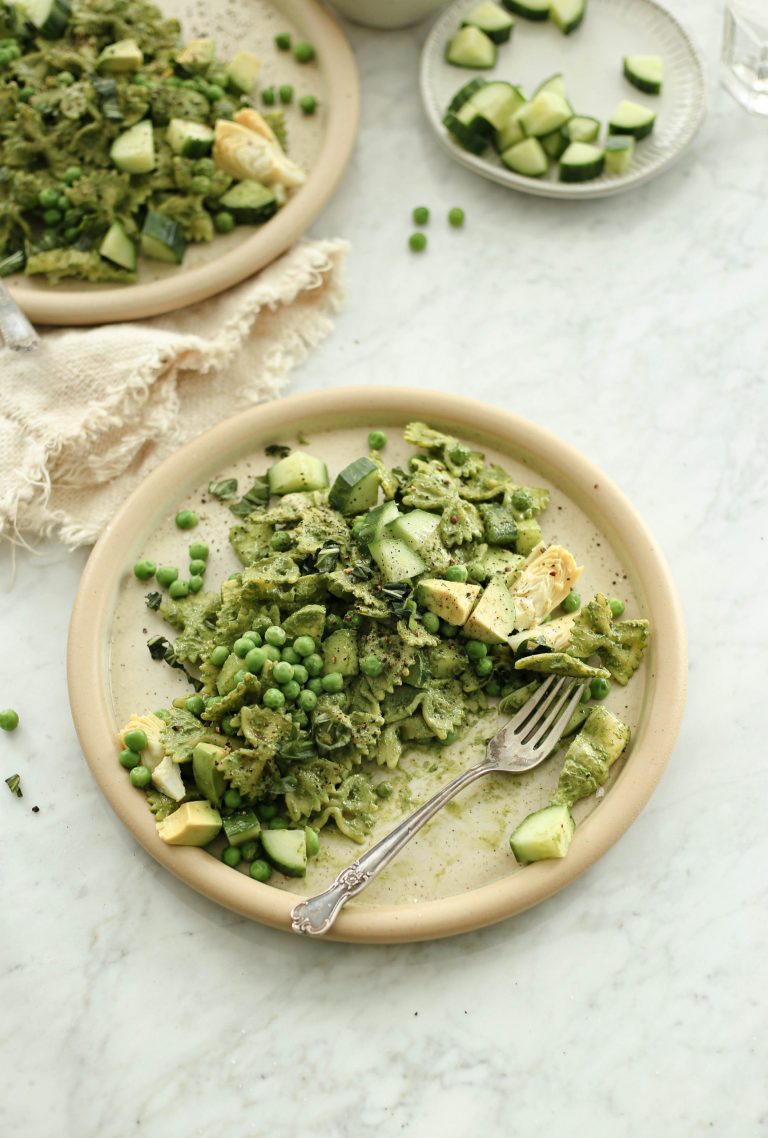 Why We Love It: Green Goddess salads were everywhere in 2022 and we're happily inviting them along for this year's dinnertime adventures. The all-green color palette is not only stunning but clues you into the fact that you're getting all the nutrient-dense goodness your dinner deserves. Trust me, this is not your run-of-the-mill pasta salad.
Hero Ingredient: Nutritional yeast gives your dressing a delicious hit of plant-based cheesiness. It's a crucial ingredient that even non-vegans will appreciate.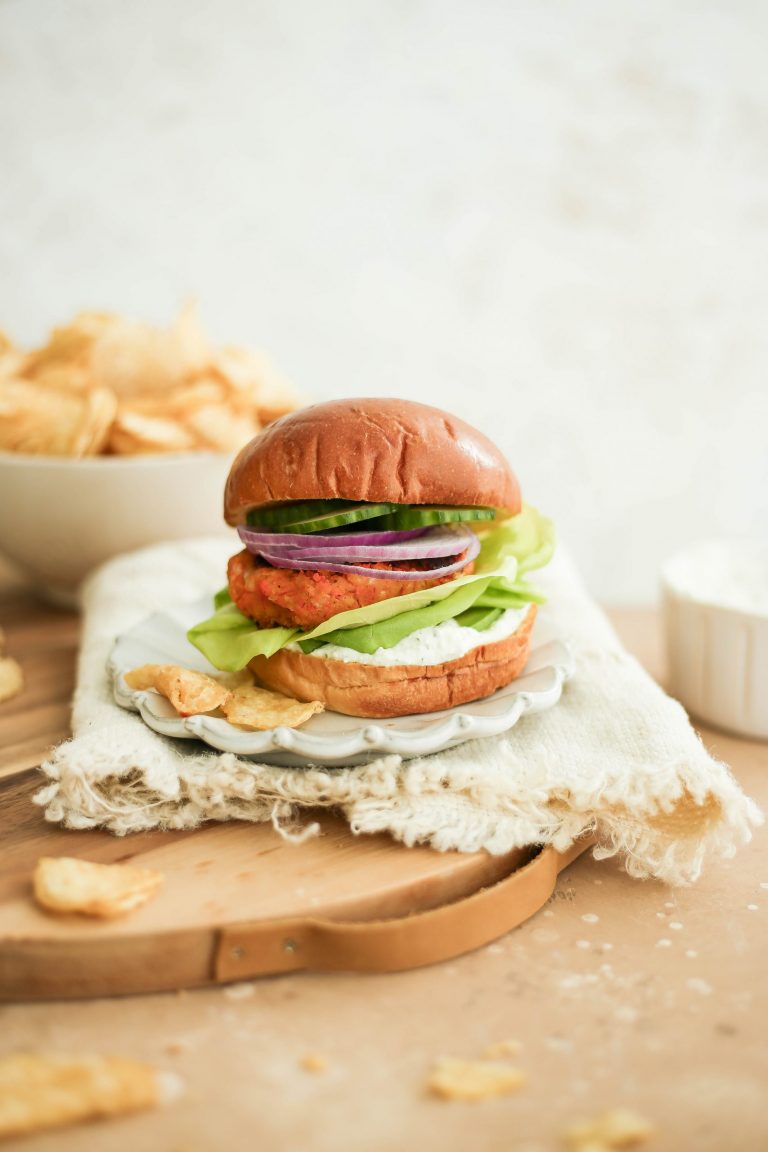 Why We Love It: As a kid, I remember always looking forward to burger night. And while I've since ditched my weekly red meat habit, these sweet potato burgers definitely satisfy the craving. The flavor is next-level thanks to the ultimate spice trifecta of cumin, coriander seeds, and red chili powder. And when summer comes, these burgers deserve a permanent spot on your grill.
Hero Ingredient: Panko breadcrumbs not only hold these burgers together, but they also add a nice little texture player that's definitely appreciated.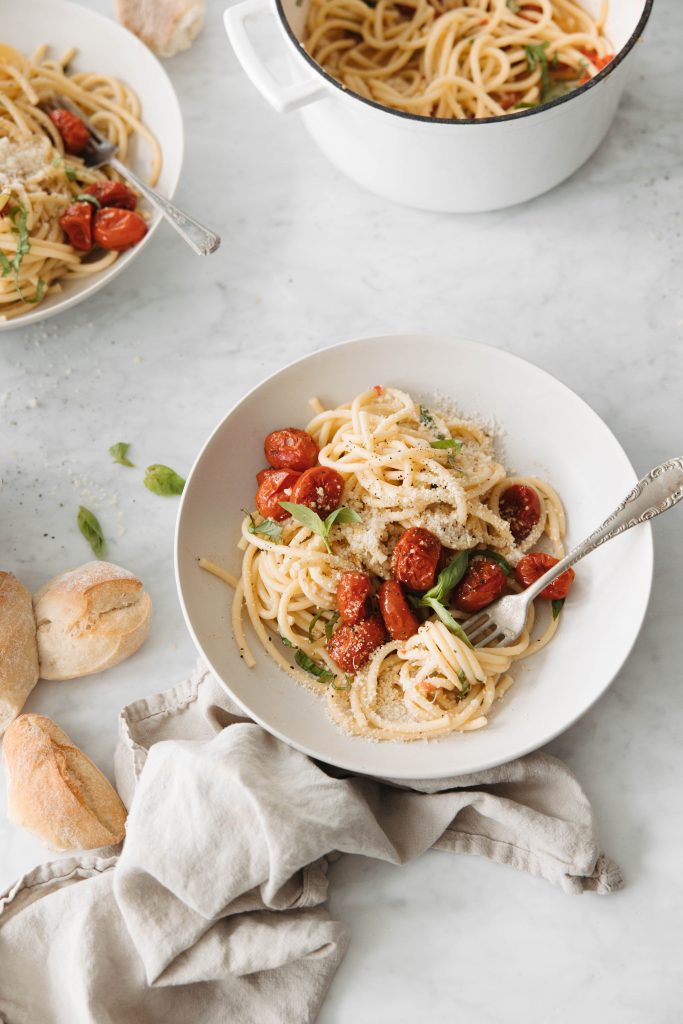 Why We Love It: I'm adding a resolution to my 2023 intentions: this year, I'm making (and eating!) more 30-minute pasta recipes. This dish, definitely included. Jammy tomatoes roast together with caramelized garlic for a pop of flavor that's totally crave-worthy. And don't even get me started on the choice to use bucatini here—the hollow noodles hold the buttery, miso-infused sauce beautifully.
Hero Ingredient: Speaking of miso. It adds the perfect punch of umami to this simpler-than-it-seems dinner.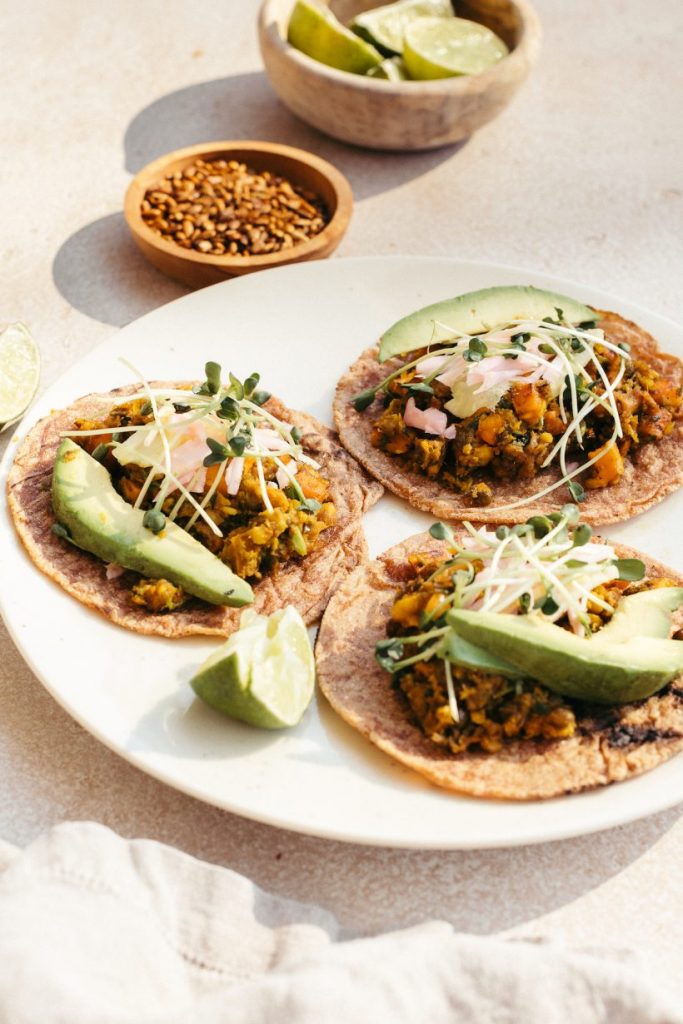 Why We Love It: Your Tuesday Taco Night tastebuds will never be the same after trying this recipe. Chorizo tacos are one delicious thing, but vegan chorizo tacos? Something totally else. Brought to you by the tacos from everyone's favorite Austin-based health food haven, The Well, these bundles of delicious joy are (spoiler!) even anti-inflammatory. Your body, mind, and schedule will thank you.
Hero Ingredient: Nothing gives you the tender, spicy bite of chorizo (minus the meat) quite like chickpeas.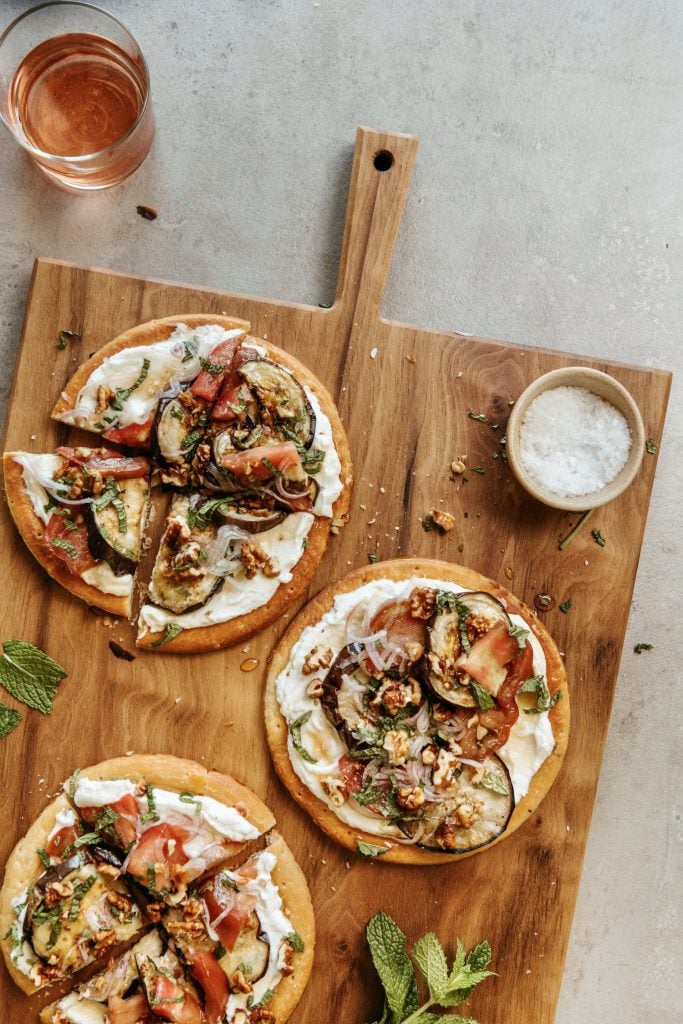 Why We Love It: Based on the number of flatbread dishes I have on this list, I hope you're catching onto the theme of my favorite easy weeknight dinner recipes. This is pizza, totally transformed. Ricotta creates a creamy-tangy base that supports the sweet and caramelized veggies to perfection.
Hero Ingredient: Whether you toast them or have them already candied, walnuts are the star of this tasty show.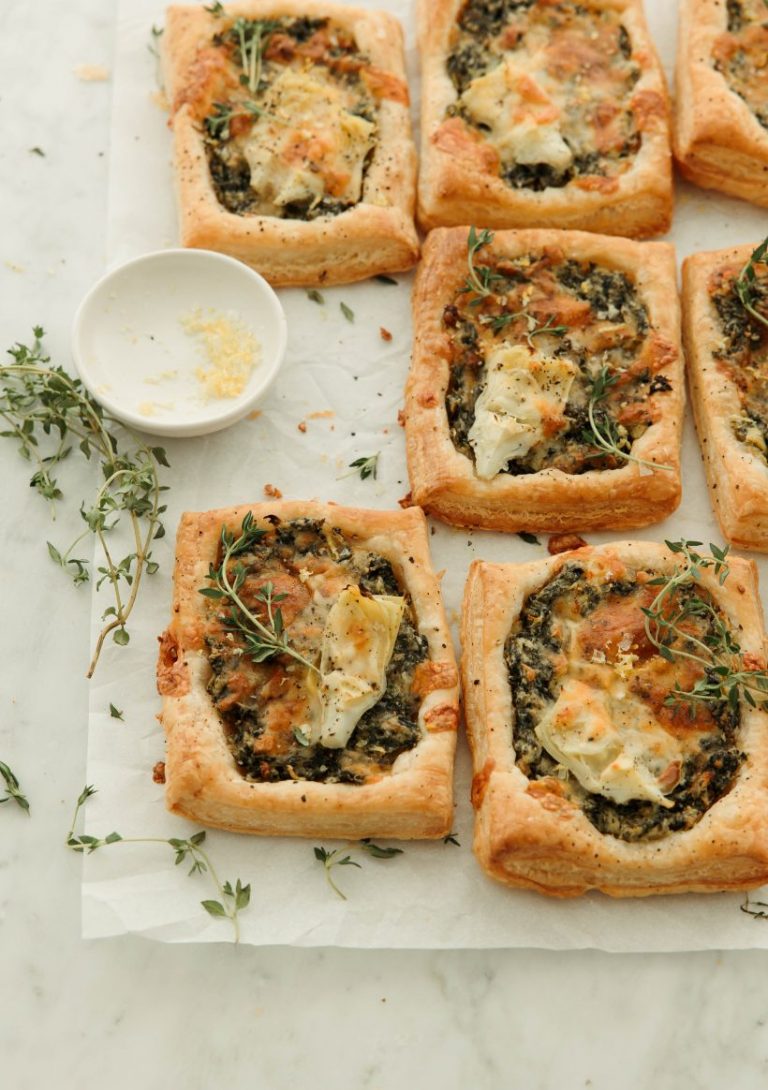 Why We Love It: Your favorite dip, but make it a complete meal. This recipe totally transforms the popular party snack into a dinner that's high on fiber and flavor. It's cheesy, just a touch spicy, and is a delicious vehicle for getting your daily dose of greens. These tarts are light, but filling—exactly what I'm craving as we start to transition into spring.
Hero Ingredient: Just a teaspoon of Dijon mustard gives enough of a peppery punch to balance out the richness of the cheese.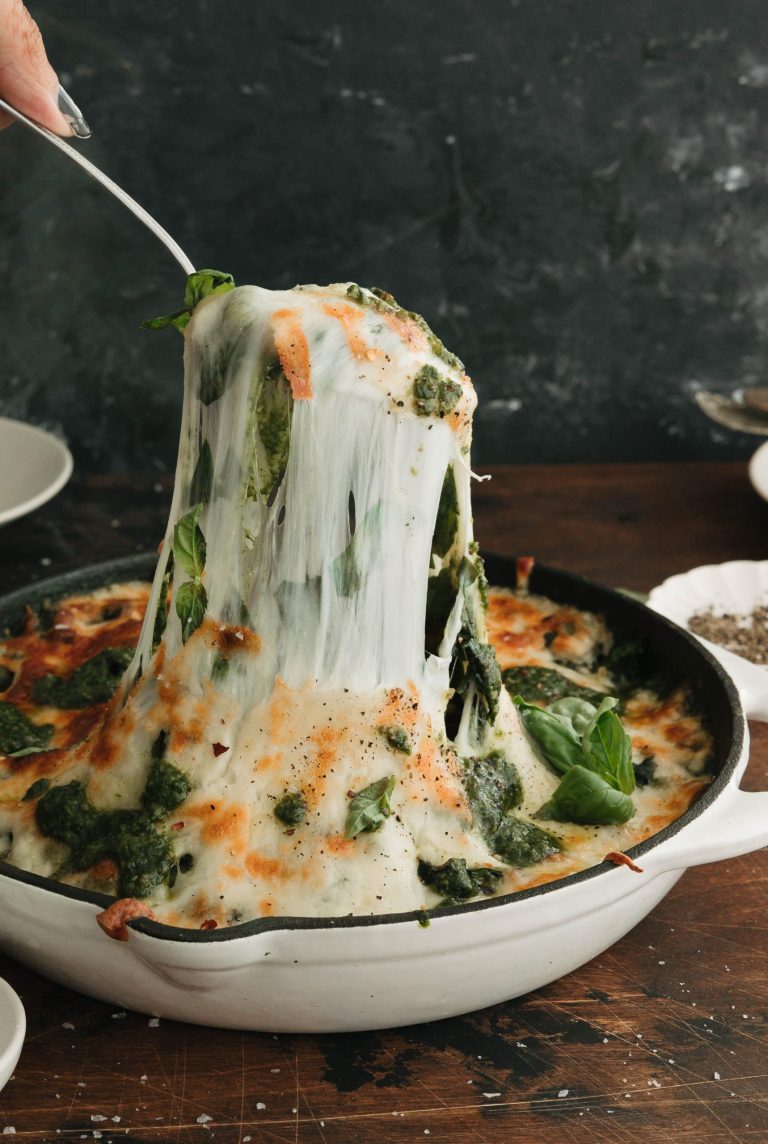 Why We Love It: In my book, anything that combines cheese with pesto and gnocchi's pillowy softness is a perfect recipe. This dish completes my criteria to perfection. It's comforting while also being full of flavor. Make this for the fam mid-week and be prepared for a standing ovation.
Hero Ingredient: Homemade pesto works perfectly fine, but if you really want to step things up, this vegan version couldn't be easier.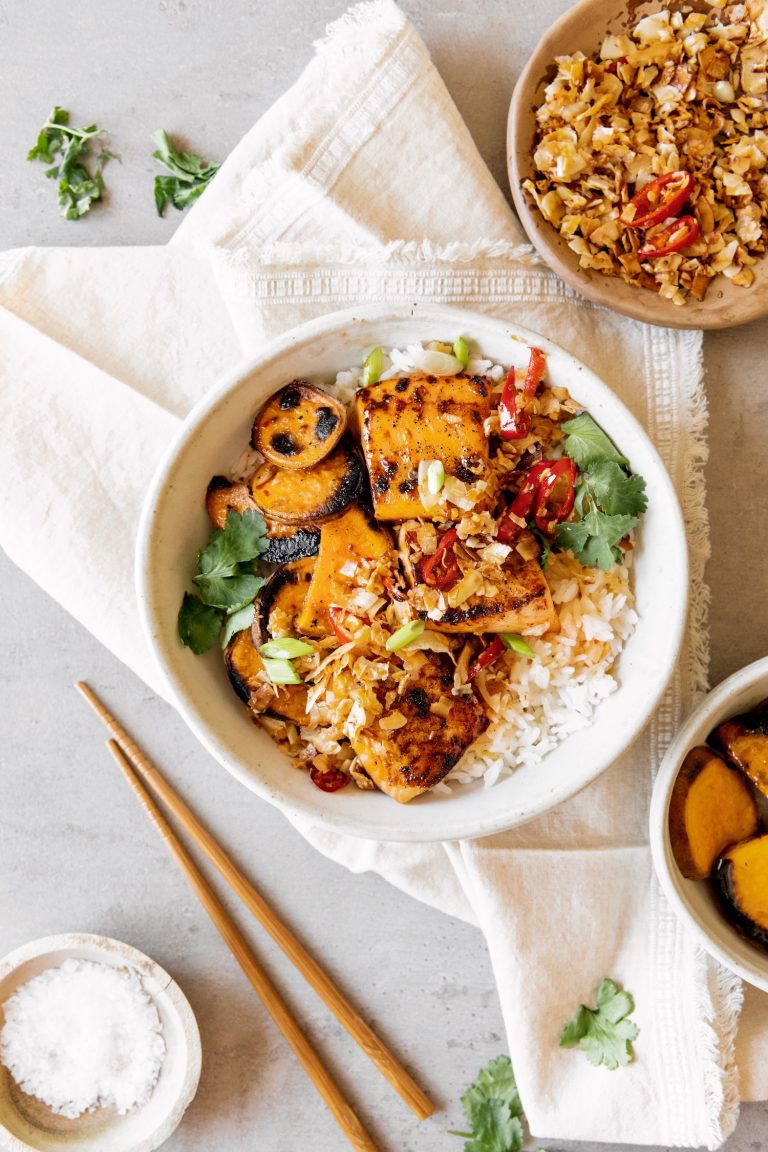 Why We Love It: Tons of flavor and nutrition, all in one cozy bowl. While I'd consider myself a salmon connoisseur, this was a combo of textures and ingredients that I'd never even thought of. Now, it's fully solidified as my all-time favorite salmon dish. This recipe supports the salmon with a whole lot of goodness. Homemade hot honey, an easy coconut crunch, fluffy rice, and everyone's favorite: honey-glazed sweet potatoes. Double this one—you'll be wanting leftovers.
Hero Ingredient: Two-ingredient hot honey is my new favorite condiment. I plan to drizzle it on everything with reckless abandon.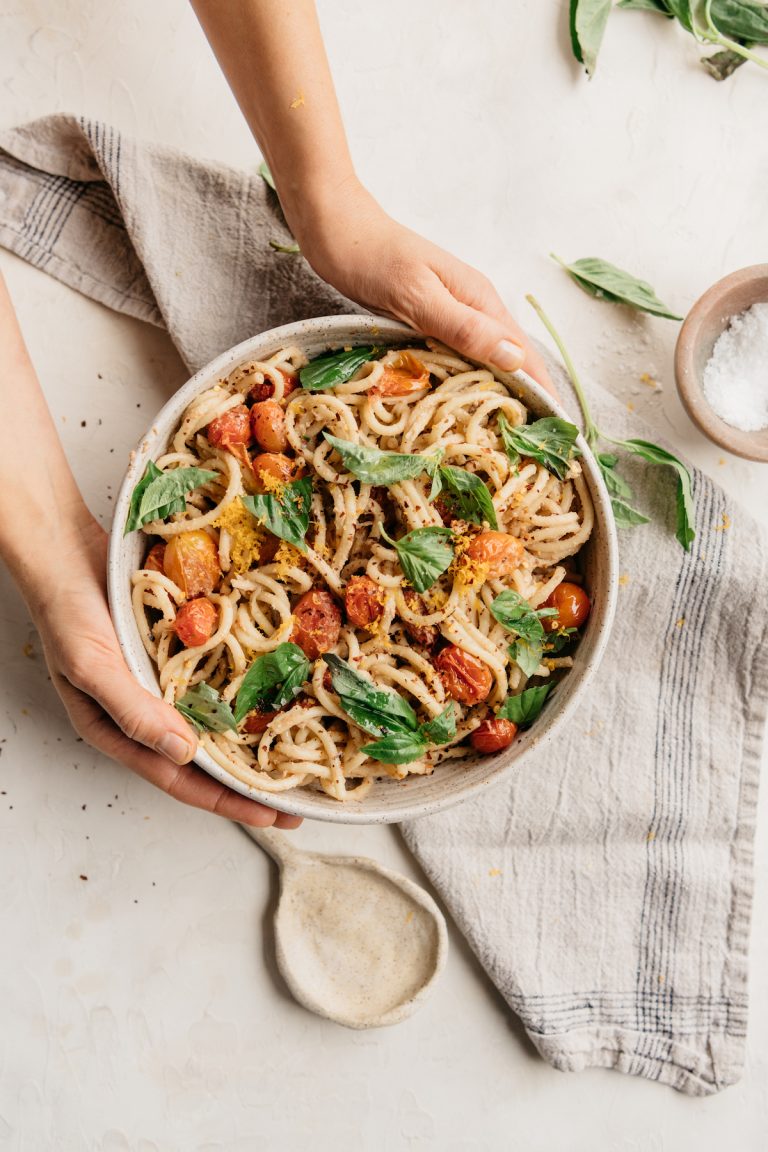 Why We Love It: A creamy vegan sauce that's just as good as its dairy-laden counterparts? You better believe it. This recipe is easy but elegant, making it a perfect pick for a random Monday evening or the at-home date night you've been planning for weeks.
Hero Ingredient: Alternative naming option for this recipe: walnuts, a love story. Read the recipe to see what I mean.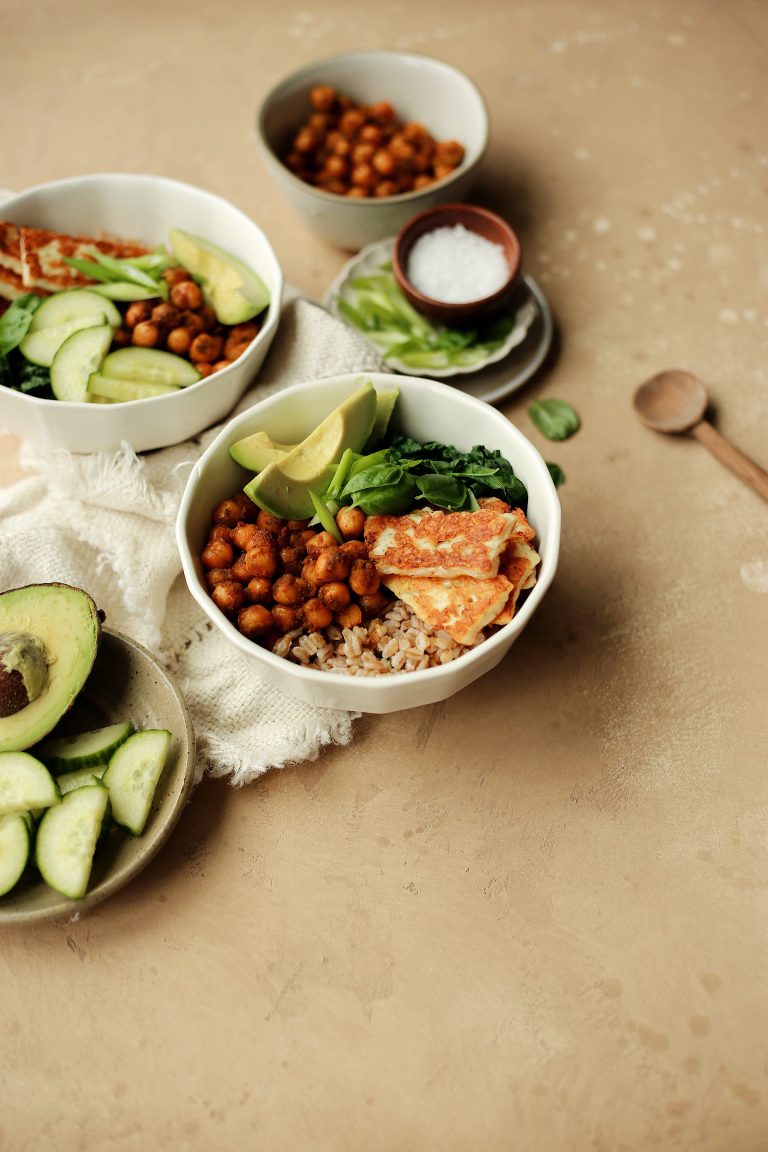 Why We Love It: Don't you love it when your dinner captures all the beauty of the rainbow? These bowls give you tons of fiber and protein and are totally vegetarian (vegan if you swap out the halloumi for tofu and ghee for coconut oil). So not only are they a breeze to pull together at the eleventh hour when hunger turns hangry, but they're also fit for almost any dietary need.
Hero Ingredient: Tandoori spice ties all the vibrant components of this bowl together.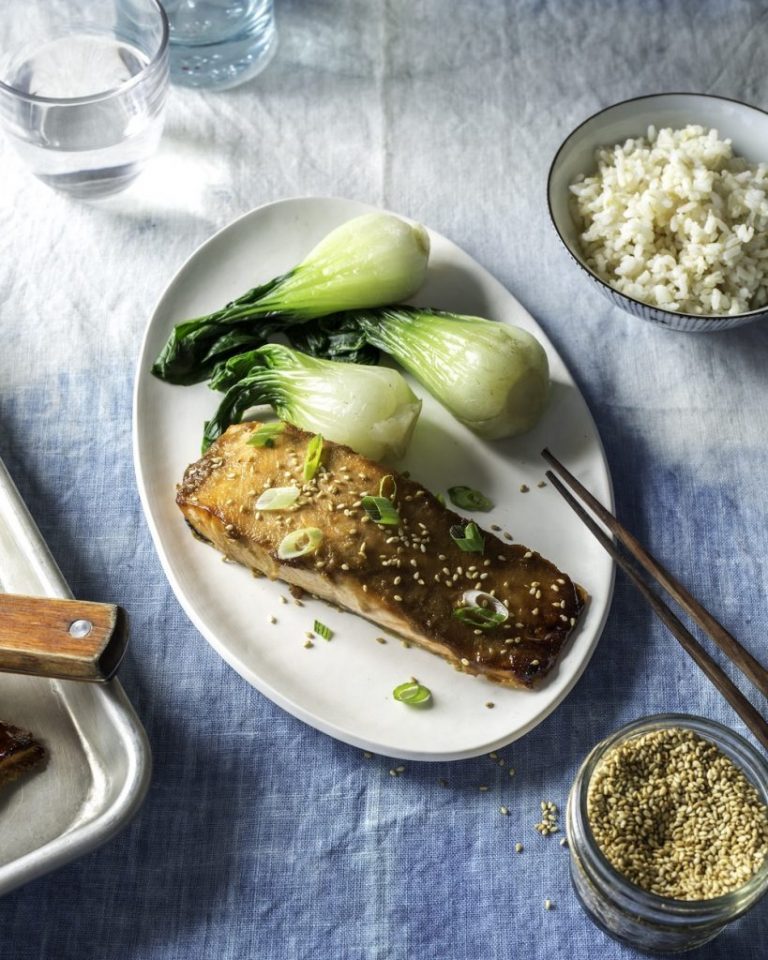 Why We Love It: We're pretty passionate about having multiple servings of salmon spaced throughout the week. The fish is delish, packs plenty of protein, and supports your goals for glowing skin. Pair salmon with the traditional Japanese flavors of miso, mirin, soy sauce, and ginger, and you have yourself a beautiful dinner that takes only about 20 minutes to make.
Hero Ingredient: A topping of toasted sesame seeds is just the crunch this salmon needs.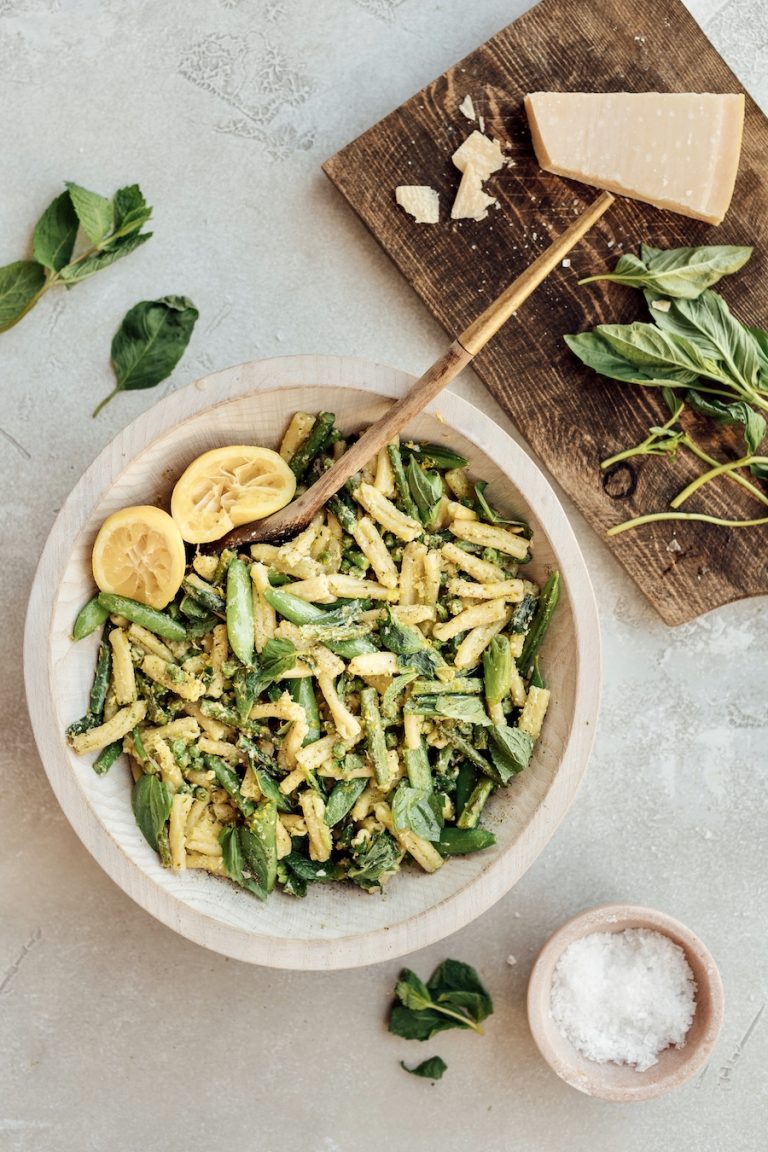 Why We Love It: Springtime serenity, on a plate. Pasta with peas and asparagus is always the dish I crave during this time of year when winter begins to make way for spring and the skies change from gray to cheery blue. Garlic, lemon zest, and goat cheese are always sure to raise my spirits.
Hero Ingredient: Opting for any variety of short pasta (penne, fusilli, Gemelli, and casarecce all work) gives you the perfect complement to this pasta's love of light, fresh flavor.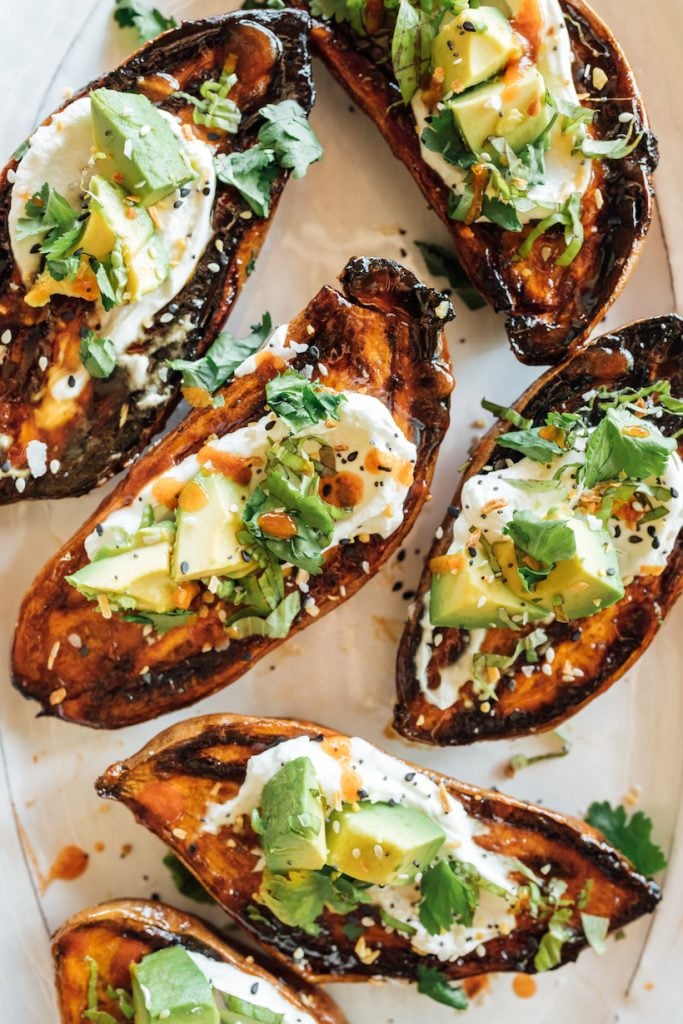 Why We Love It: Everything Spice and… everything nice (that's how the saying goes, right?). I might have my idioms confused, but when it comes to this recipe, it doesn't matter. I'm laser-focused on the crispy-creamy balance these sweet potatoes boast.
Hero Ingredient: Toppings are totally up to you, but Greek yogurt? A non-negotiable. You can swap in a vegan alternative if you're making this dish dairy-free.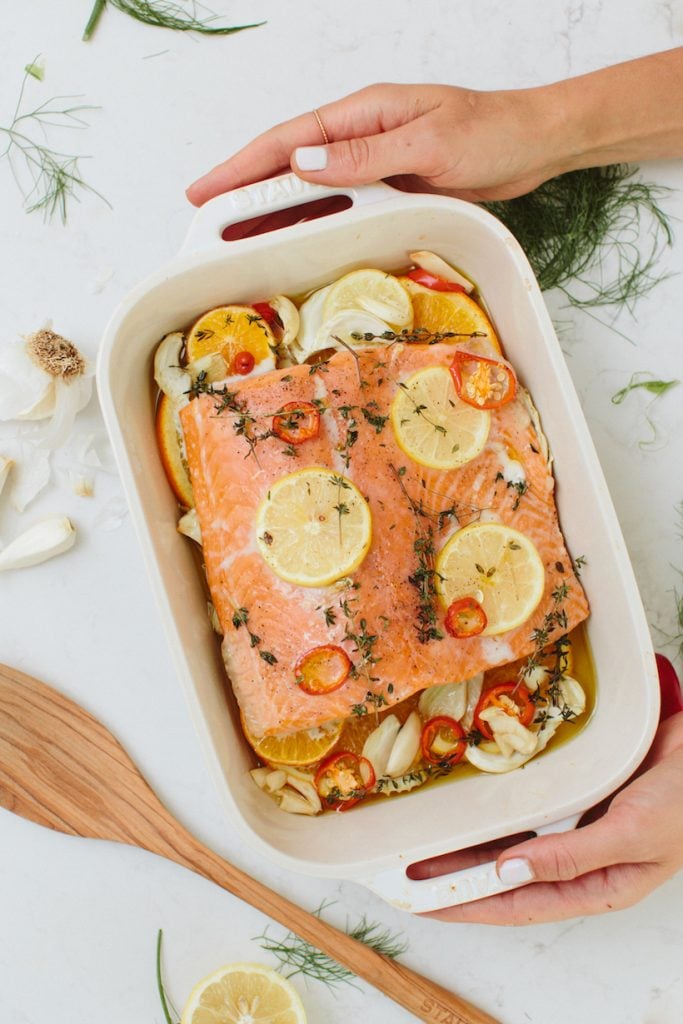 Why We Love It: It's impossible not to include Camille's go-to salmon in a roundup of the tastiest easy weeknight dinner recipes. This take on the protein uses a slow-roasting method, meaning that while it may take a little longer in the oven than broiling would, it's almost all hands-off and gives you the most tender salmon you've ever tried.
Hero Ingredient: Fennel brings a licorice-like, anise flavor to the party that's undeniably good.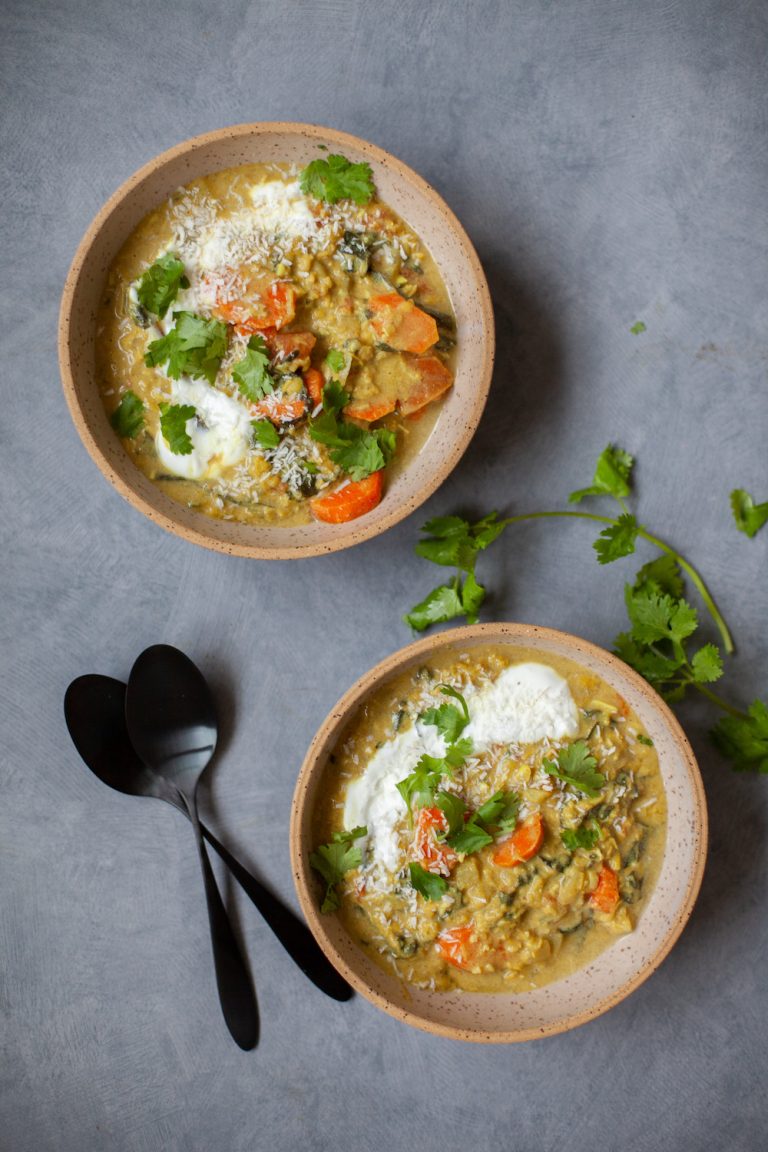 Why We Love It: Call me crazy, but I fully believe that a bowl brimming with lentil soup is always capable of curing what ails you. This interpretation takes a creamy, curry-fied spin on the classic, packing your dinner not only with tons of flavor but carrots and kale as well. Because we should always be able to get our daily nutrition through delicious meals.
Hero Ingredient: A can of full-fat coconut milk gives this soup majorly satisfying smoothness.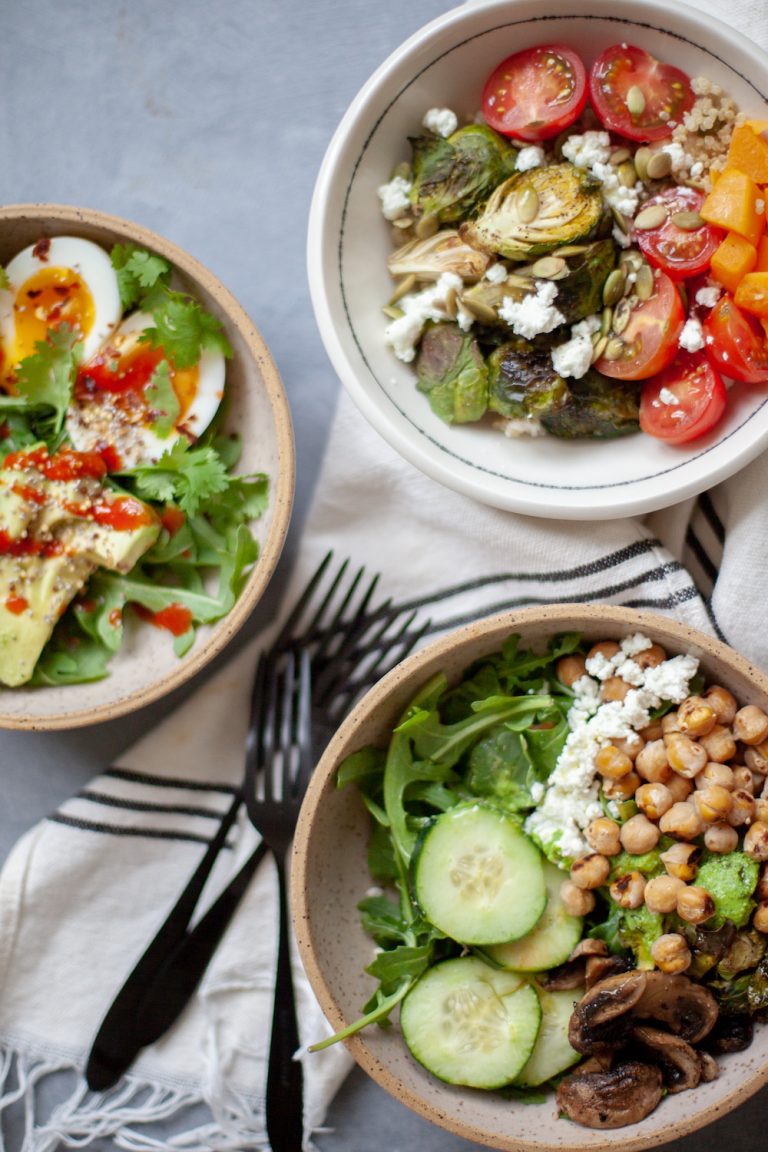 Why We Love It: This meal is all about color, variety, and amazing convenience. Plus, a single bowl packs so many veggies (any combo of your favorites), that you won't even have to prep a salad alongside. Truly a one-and-done dish.
Hero Ingredient: Because this is more of a template than a strict recipe, we'll go with the method here. These bowls make delicious and efficient use of leftovers. Be sure to incorporate a mix-and-match bowl night into your weeknight meal planning—it'll save you stress and help you cut back on food waste.
This post was originally published on February 21, 2022, and has since been updated.