We've all been there. Suddenly, it's 5:30 in the evening and there's no plan for dinner. You're hangry, your kids are hangry, and the fridge is running low. The thought of picking apart the pantry—and scrounging up bits from the crisper—feels daunting. The solution? Healthy freezer meals. Whether you're a new mom, work a demanding schedule, or simply want to set yourself up for success, freezer meals are it. They're the gift that keeps on giving (or so I'm convinced). Today, I'm breaking down the best storage tips, what does—and doesn't—freeze well, and the best healthy freezer recipes.
Featured image by Michelle Nash.
Steal Camille's Meal Prep Tips for a Streamlined Week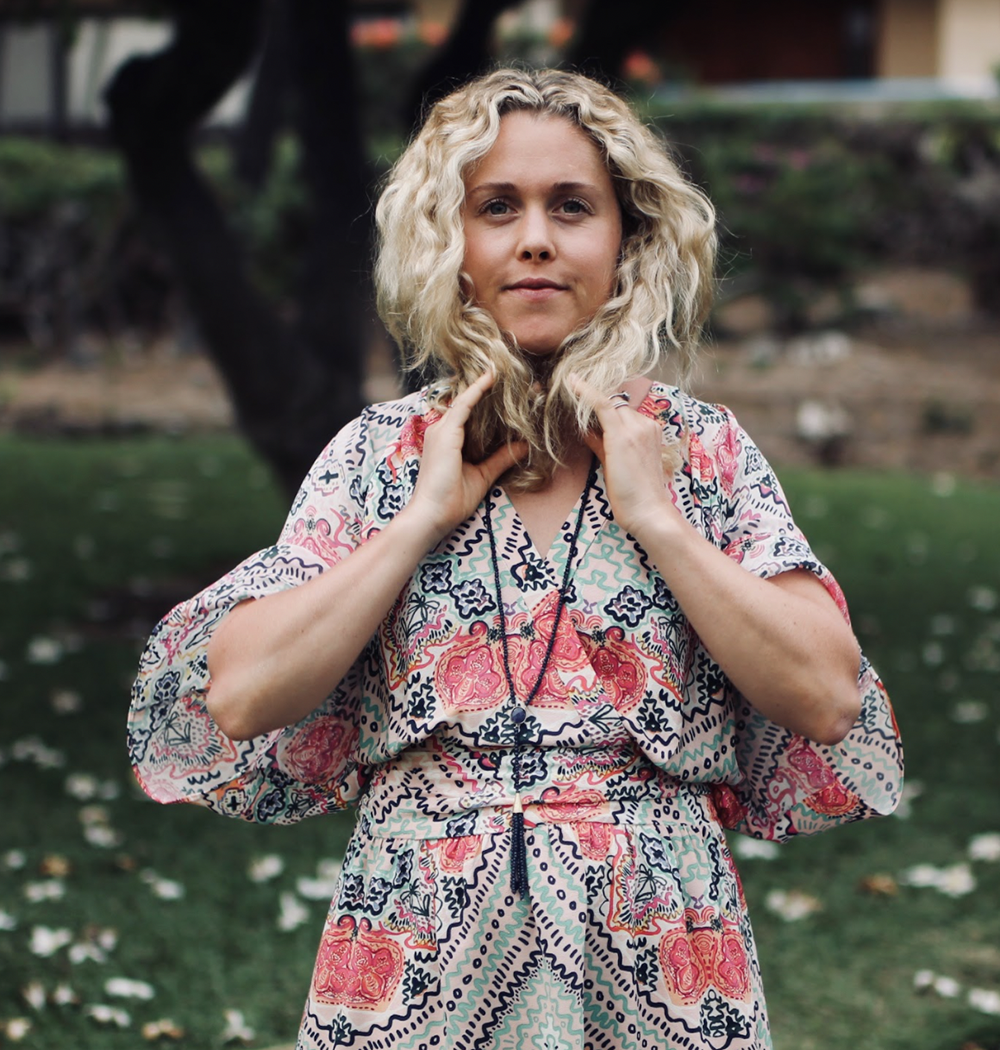 Are freezer meals worth the effort?
Let's start here: Are healthy freezer meals worth the hype? Yes, they definitely are. As a mom of a toddler, when I need a quick, healthy dinner on the table, freezer meals are my go-to. And I'm not talking about store-bought frozen dinners (although there's a time and place for those). These are nutritious meals I make, label, and freeze myself. Stored and reheated the right way, these freezer meals are just as flavorful as the day they were made. And having a few of them on hand can help conquer any craving. From soups to lasagna, making a delicious, healthy dinner is as simple as heating one up.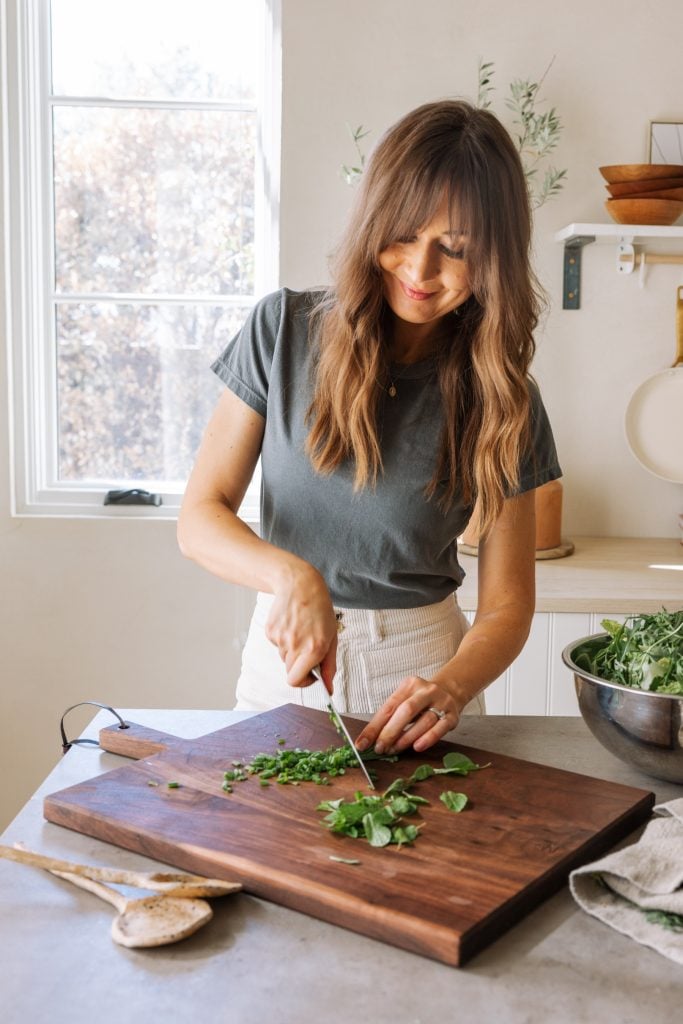 Benefits of Freezer Meals
When you're deep in the throws of making healthy freezer meals, it may not seem like you're saving time. But I promise, it'll make sense once the initial work is done. You'll be shuffling your kids home from practice, and within 30 minutes of walking in the door, you'll have a home-cooked meal on the table.
Not only are you saving time (and your sanity!), but you're saving money, too. We all know that buying in bulk is better for your wallet. You can save hundreds of dollars by buying and cooking in bulk. When you cook in bulk, you have more food to freeze. It's a win-win. Lastly, it's an opportunity to get together with family or friends. Throw together an iced coffee bar, turn on your favorite cooking playlist, and then it's all hands on deck.
What foods freeze well?
All of these everyday ingredients will freeze well:
Meat, poultry, and seafood (3-6 months).
Almost all produce can be frozen (3-6 months). For herbs, freeze them in water (or oil) to be used in cooked dishes or dressings. For garlic, freeze minced garlic (or peeled cloves) in oil. I like to use an ice cube tray for freezing both herbs and garlic. For bananas, be sure to peel them first.
Dairy. Butter and margarine can be frozen for 3 months. Grated cheese, like parmesan, can be frozen for up to 4 months and can be used straight from the freezer. Milk can be frozen for 1 month.
Most bread and bagels, except crusty varieties (i.e. French bread), will freeze well for up to 3 months. Hot tip: make sure your bread is sliced before freezing it. You can toast bread straight from the freezer.
Raw pastry dough will freeze for up to 6 months and takes an hour to thaw.
Sauces, like pesto and tomato sauce, freeze very well.
Stock. Veggie and animal-based stock freeze beautifully. Freeze in freezer bags or ice cube trays.
In terms of recipes specifically, you can freeze everything from lasagna and soups to stews, chilis, pot pies, and breakfast burritos.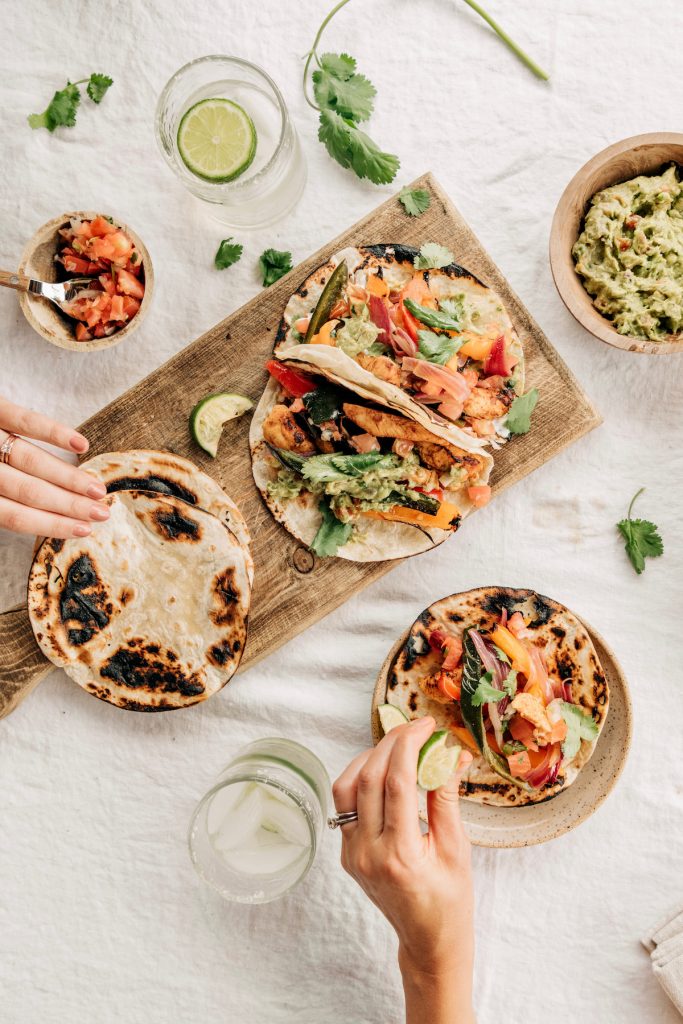 What Not to Freeze
While there are plenty of individual ingredients you can freeze, some foods simply aren't freezer-friendly. For example:
Veggies with high water content, like lettuce, radishes, and cucumbers.
Egg and milk-based sauces, like mayonnaise and sour cream (they'll separate and curdle).
Speaking of eggs, while a frittata freezes very well, hard-boiled eggs don't (they'll get rubbery).
Soft herbs, like basil and chives, are fine for incorporating into dishes, but not for garnishes.
How to Label Food for the Freezer
Now that you know what does (and doesn't) freeze well, let's talk about labeling. Labeling is key, as you don't want to mistake your spicy tomato sauce for creamy tomato soup. Begin by labeling your ziplock bags or tupperware using painter's tape and a Sharpie. It's best to do this before you've put any food in your containers. In terms of what to label, follow this model: name, date, serving instructions. For example, "Black Bean Chili, 4/2/2023, reheat in a pot on the stove." Proper labeling will help you avoid confusion, remind you when you made it, and provide quick instructions for reheating.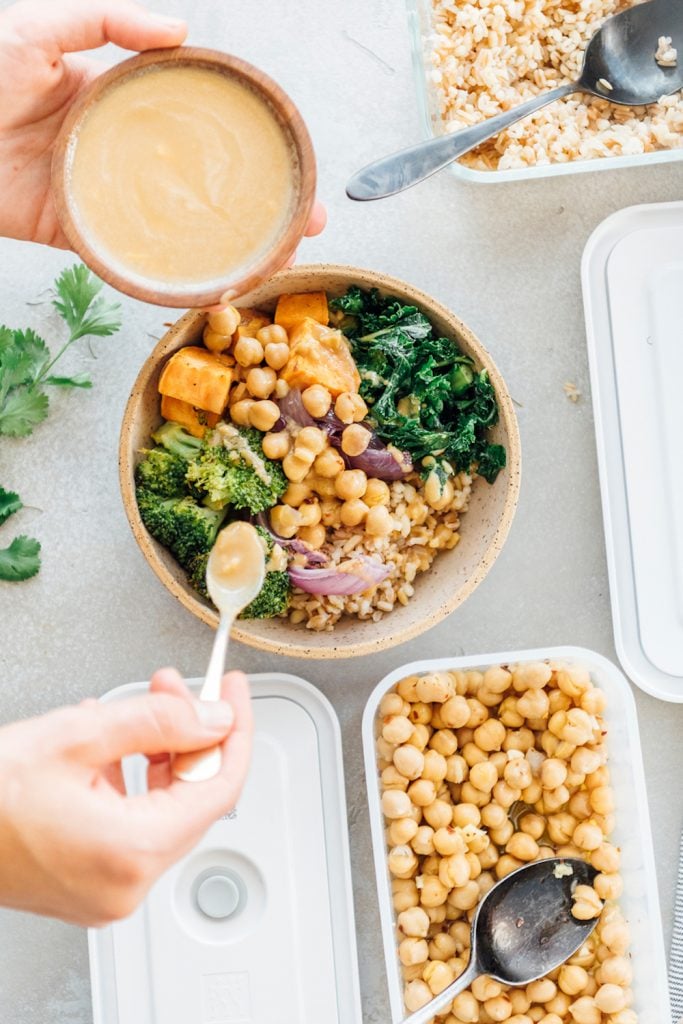 Freezer Meal Starter Pack
Good news—you don't need much! Glass or BPA-free Tupperware, silicone ice cube trays, gallon storage bags (or environmentally-friendly bags), painter's tape, and a Sharpie. You can also use a combination of parchment paper and aluminum foil to wrap certain foods, like burritos.
6 Food Freezing Tips
Regardless of your freezer size, use these principles for successful freezing:
Label. Put the recipe's name, date, and re-heating instructions on the container. As mentioned, this is key.
Last in, last out. Put the newest freezer meal(s) in the back of your freezer. This way, you're more likely to eat what's at the front of your freezer. These are the meals that will expire sooner, faster.
Cool foods before you freeze them. They don't have to be completely cold, but freezing hot food will increase the temperature of your freezer.
Wrap properly. Make sure your meals are sealed properly to prevent freezer burn.
Consider portions. Slice or pre-portion certain recipes so that you don't have to defrost an eight-person chili if you're only feeding four people.
When in doubt, throw it out (or compost!). Contrary to what most people think, freezing doesn't kill bacteria. If you're unsure of how long a recipe has been frozen, no need to take chances. On that note, it's not necessarily helpful to freeze old food. The point of freezing is to keep food at its prime.
12 Healthy Freezer Meals That Make Weeknights a Breeze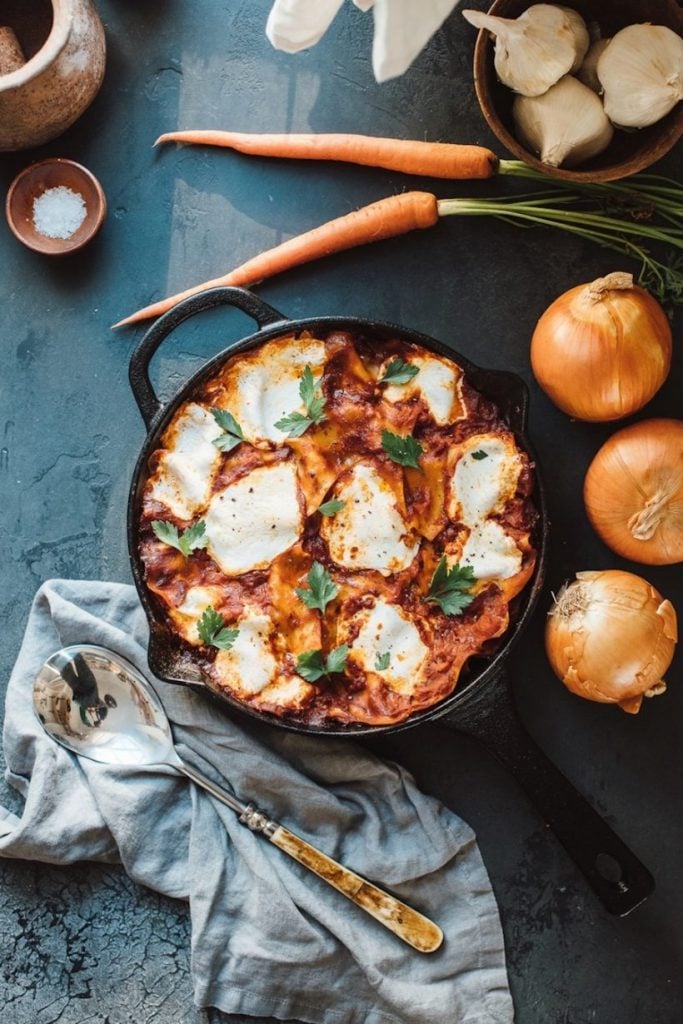 Why We Love It: Loaded with veggies, this Skillet Eggplant Lasagna is a cozy, one-pot dinner for chilly nights. It's a simpler, lighter way to enjoy all the delicious flavors of the classic.
Hero Ingredient: If you haven't hopped on the eggplant train, now's your chance.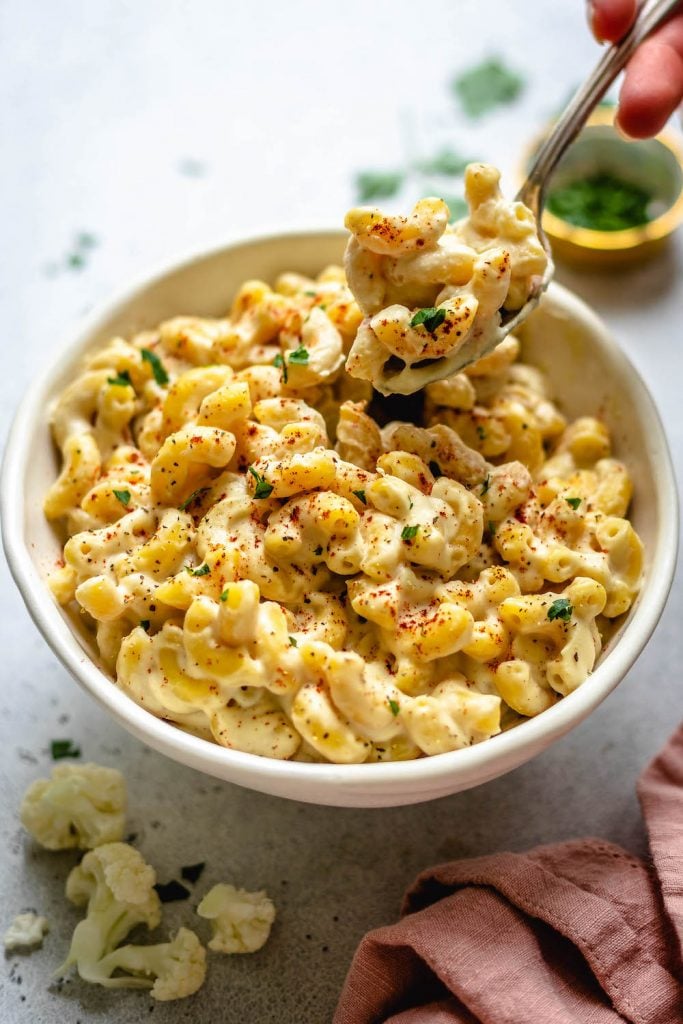 Why We Love It: Who doesn't want to dive into a bowl of vegan mac and cheese? (Particularly one that features everyone's favorite veg—cauliflower, of course.) This recipe is so creamy, cheesy, warm, and comforting—you won't even know it's vegan. Made from a velvety vegan cauliflower cheese sauce, this dish freezes beautifully.
Hero Ingredient: Quickly refresh your mac with a sprinkle of paprika.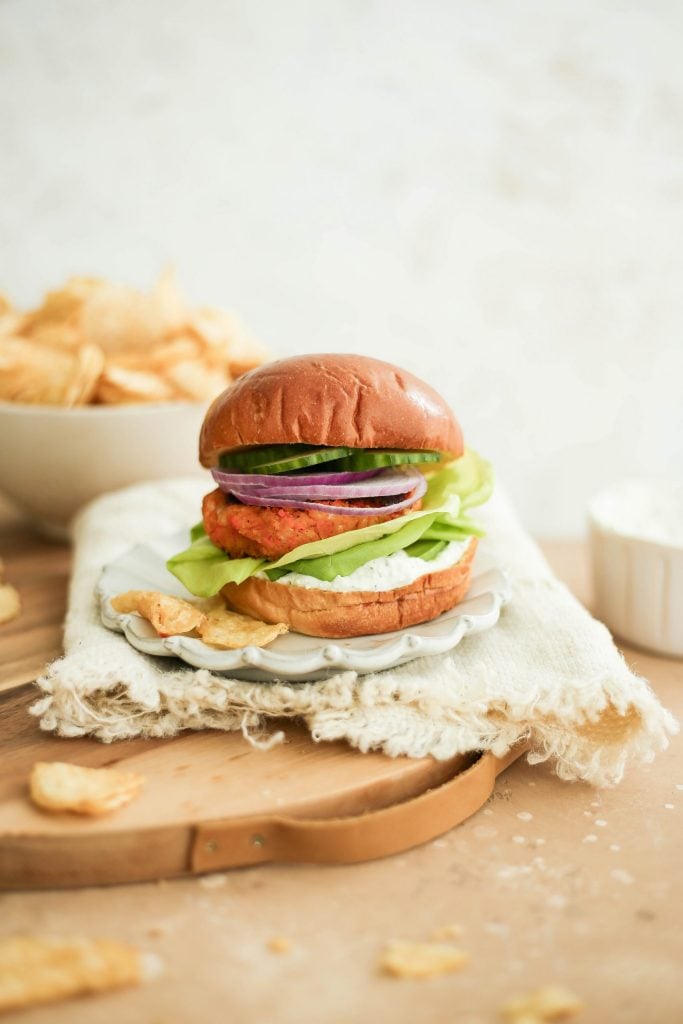 Why We Love It: These sweet potato falafel burgers are a staple on my summer menu. They're super easy to pull out of the freezer after a day in the sun. Simply add your favorite toppings and enjoy!
Hero Ingredient: Sweet potatoes are a hero to practically any dish.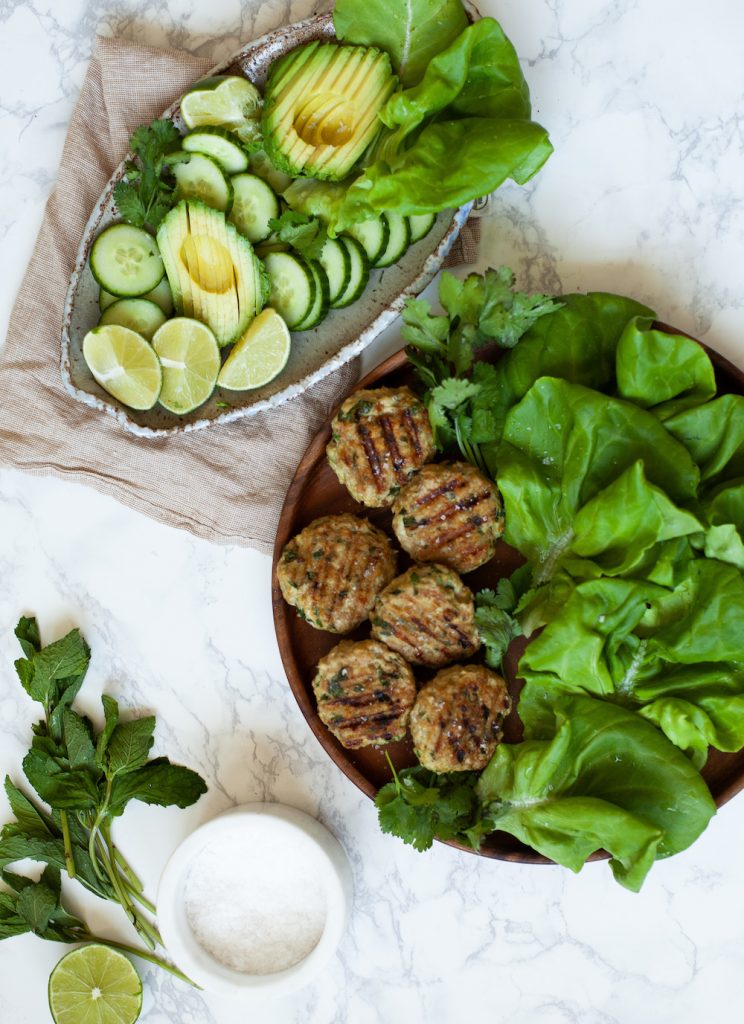 Why We Love It: Lettuce wraps are light and refreshing, but sometimes I find that they lack protein. These adorable chicken burger patties are a great, protein-rich main to defrost and throw into a lettuce wrap for a healthy lunch or dinner.
Hero Ingredient: Any type of Asian seasonings for your ground chicken will enhance the flavor of your patties.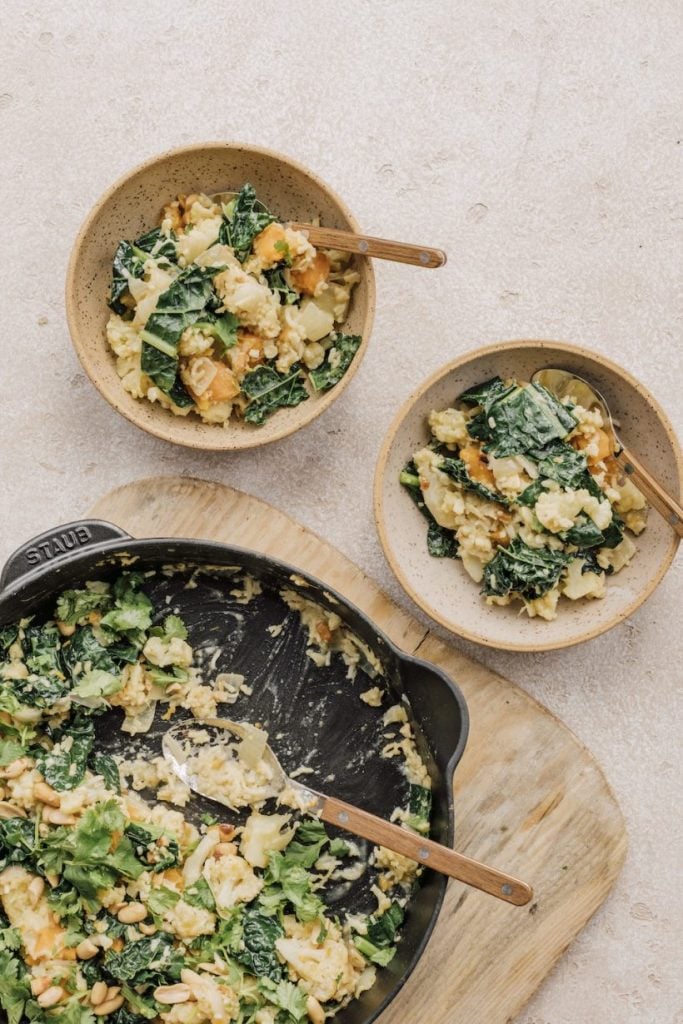 Why We Love It: This vegetarian sheet pan curry with cauliflower and kale features one amazing hack—rice that cooks on the sheet pan along with the veggies! Once it's cooled, toss it into Tupperware for a quick weeknight curry.
Hero Ingredient: Coconut milk adds the perfect creaminess without being overly rich or sweet.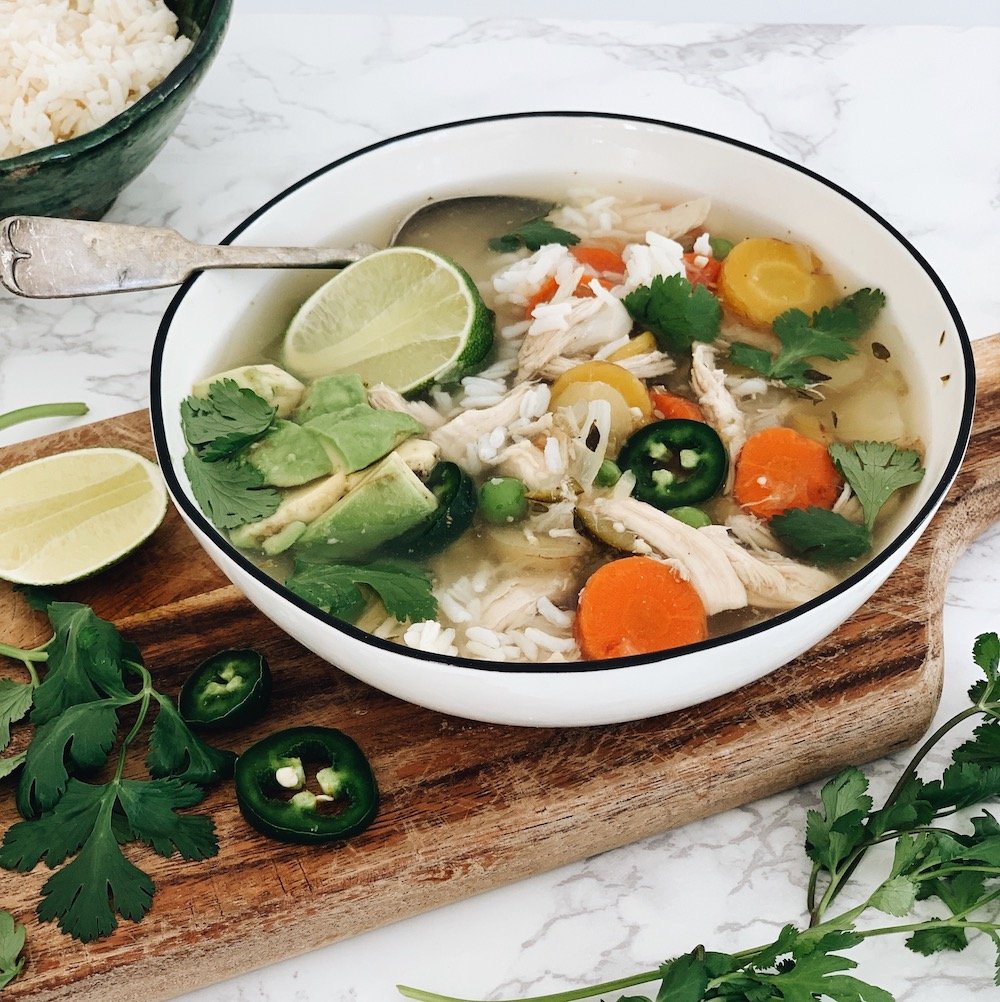 Why We Love It: Whether you're looking to boost your immune system or simply have leftover chicken and don't know what to make, this is your answer. Once thawed from the freezer, top with lime, avocado, and fresh herbs. You'd never know it was previously frozen.
Hero Ingredient: I love to add a squeeze of lemon to any chicken broth for a zesty kick.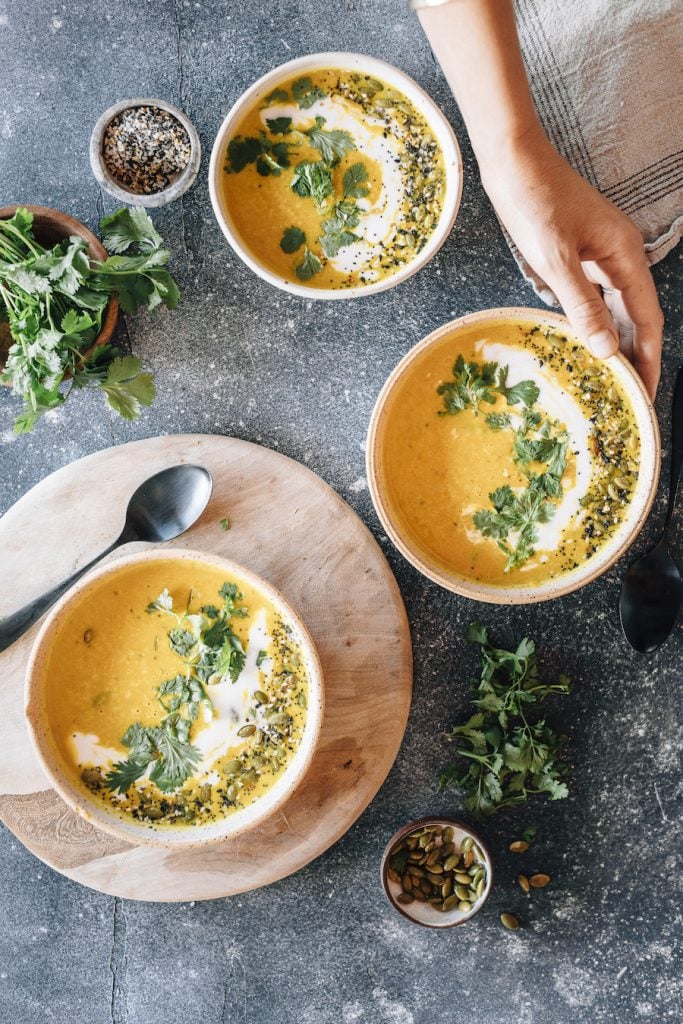 Why We Love It: Butternut squash is such a versatile ingredient and incorporating it into a creamy soup just makes sense. If you're dying for that bowl of warm, cozy, homemade soup on a rainy day, simply pop your Tupperware out of the freezer and enjoy!
Hero Ingredient: Soup and cilantro go hand in hand.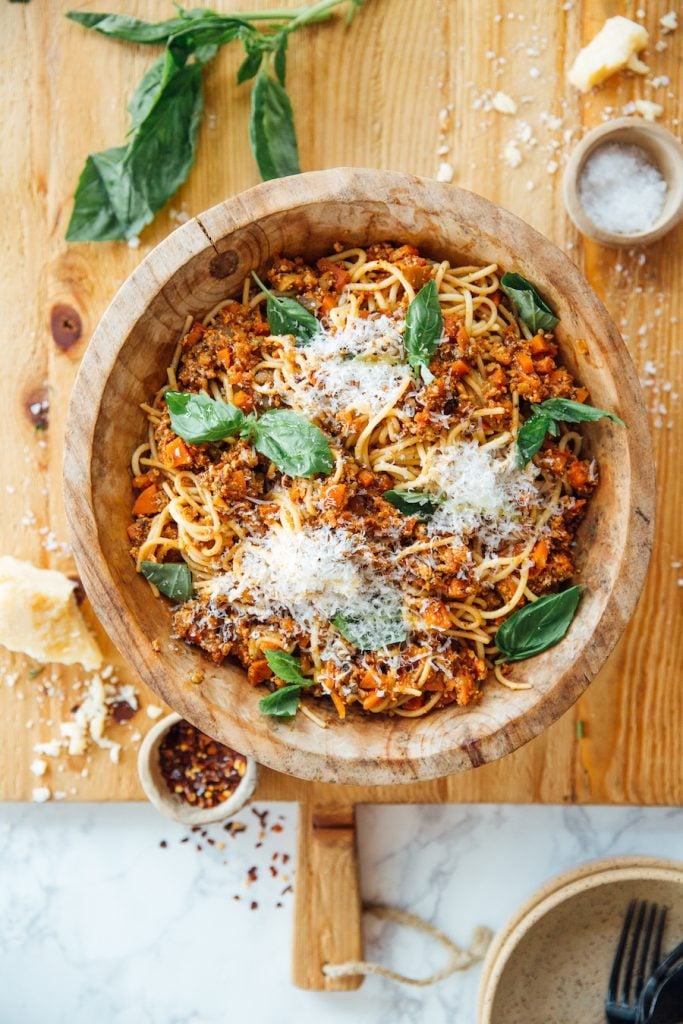 Why We Love It: Some nights just call for a simple spaghetti. It's a family favorite, and freezing this dish makes it even easier to enjoy those classic ingredients when time is of the essence.
Hero Ingredient: I could rave about tofu all day, but the tofu in this recipe will do all the talking for me.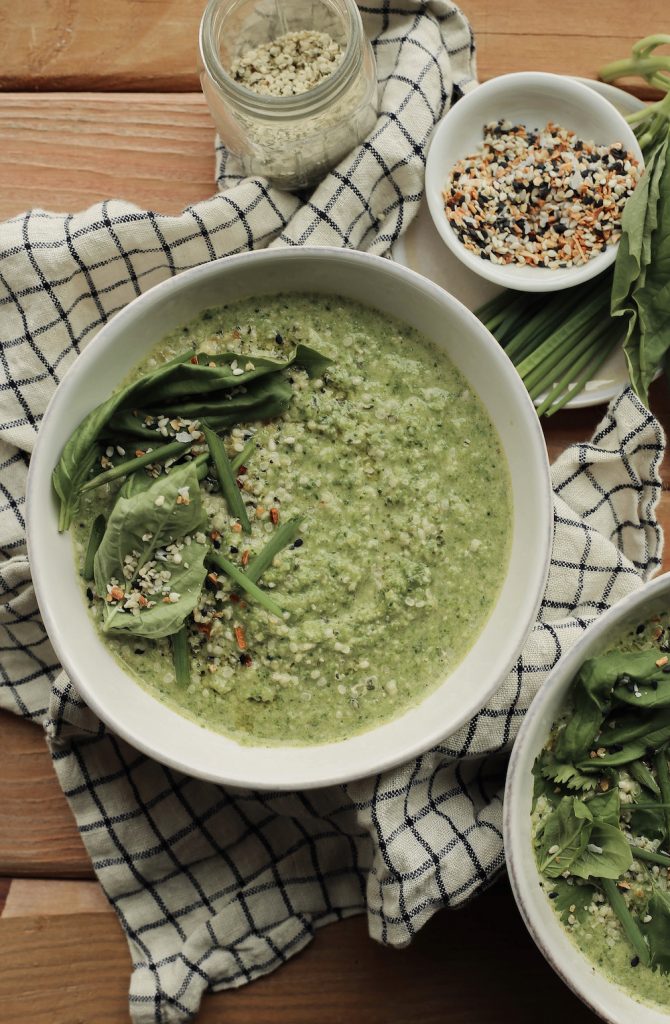 Why We Love It: There aren't many ways to go wrong with vegetable soup. Whether you're feeling under the weather or at the top of your game, this veggie soup contains plenty of immune-boosting ingredients to get you through the week.
Hero Ingredient: Cashews are my personal favorite addition to this yummy soup.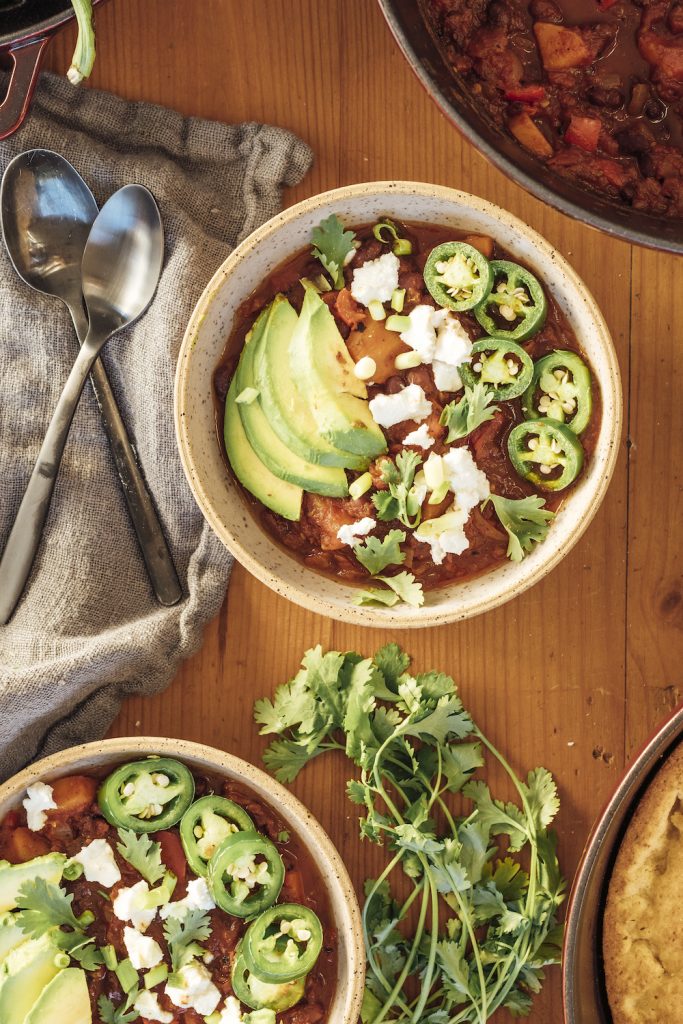 Why We Love It: This chili is packed with hearty black beans, flavorful veggies, and loads of spices (plus, all those toppings), so no one will miss the meat. It's the perfect freezer meal for a new mom, too!
Hero Ingredient: Top with jalapeños for a bit of heat.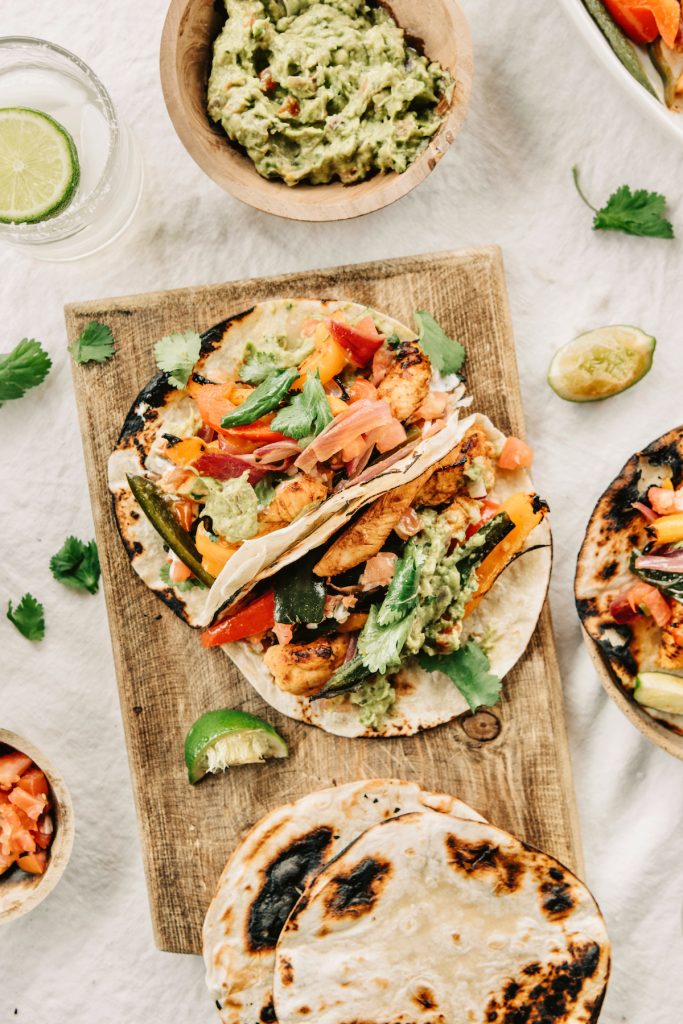 Why We Love It: This sheet pan fajita recipe has been one of my weeknight meals for quite some time. It's super simple to defrost this chicken and warm up a delicious tortilla for a quick and effortless meal.
Hero Ingredient: Squeeze a bit of lime on your fajitas for a tangy flavor in every bite.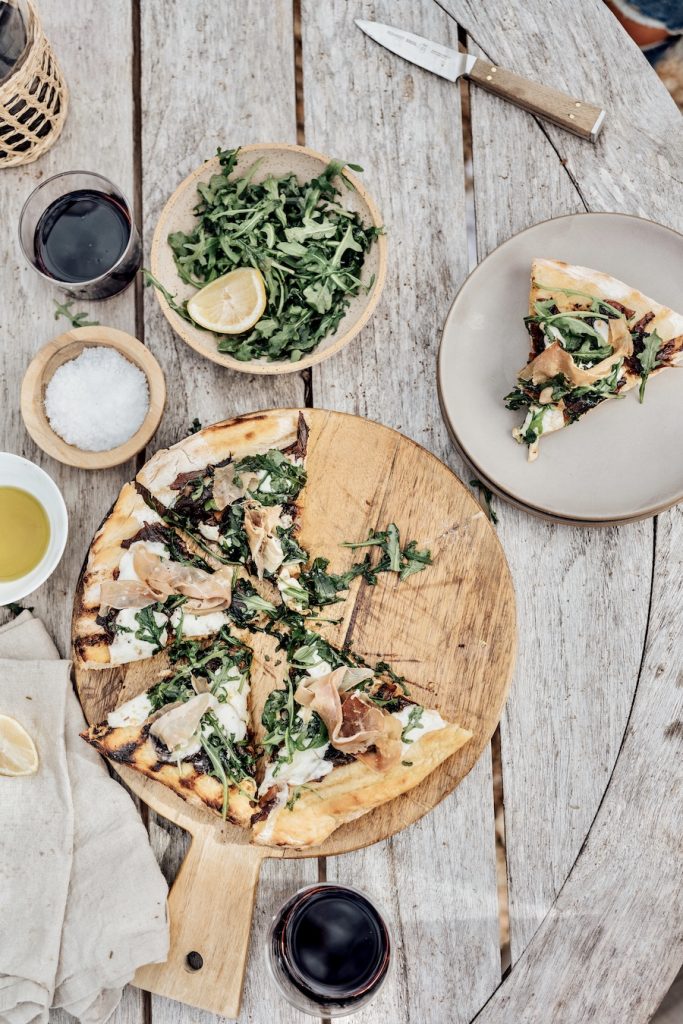 Why We Love It: Homemade pizza is a simple way to enjoy a comfort dish without all of the restaurant additives or unhealthy ingredients. Freezing pizza dough is also one of my favorite ways to throw a meal together in less than 30 minutes.
Hero Ingredient: Caramelized onions go great on just about anything.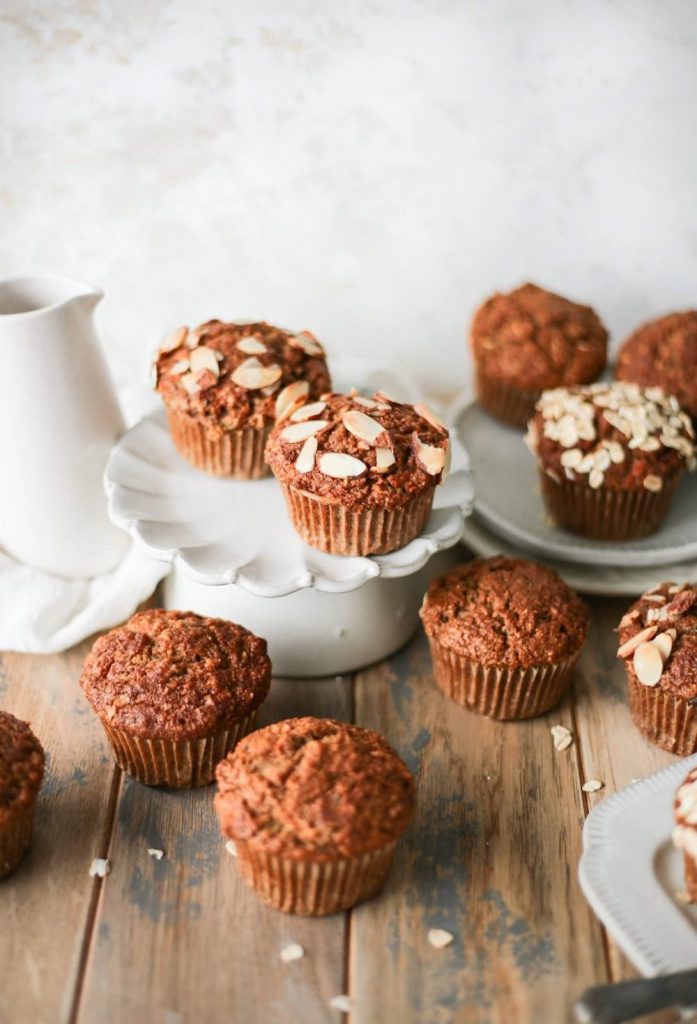 Why We Love It: While most freezer meals focus on lunch and dinner, definitely don't forget about breakfast! These easy, quick, and healthy morning glory muffins are just that—glorious. For busy mornings, grab a couple of these from the freezer.
Hero Ingredient: Almond slivers make a crunchy and sweet topping.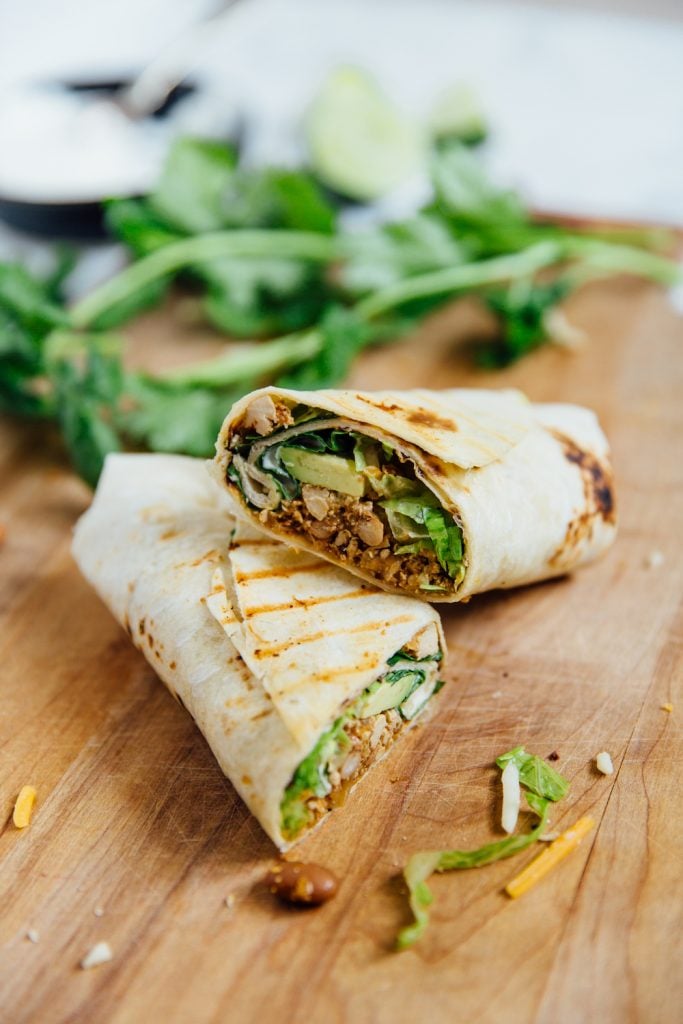 Why We Love It: As I mentioned, I've become a bit of a tofu connoisseur in the past few months. Incorporating it into the first meal of the day is a great way to start your morning full of protein.
Hero Ingredient: Avocado is an elite ingredient to throw on your breakfast menu.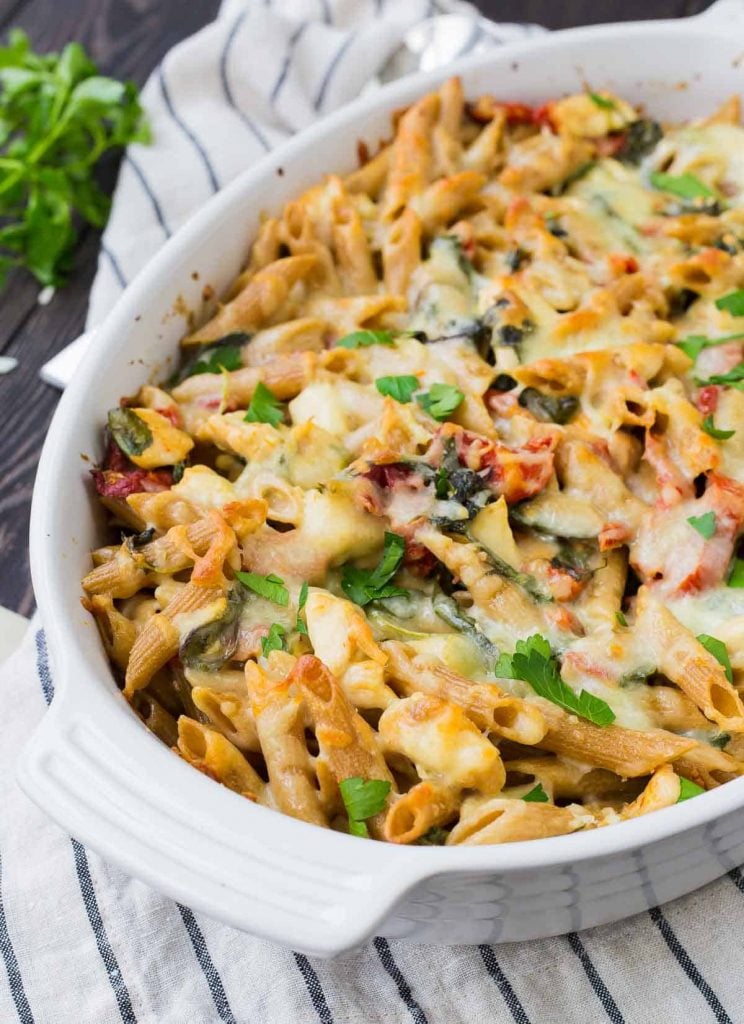 Why We Love It: Creamy Tuscan pasta is a dish that has taken the internet by storm. This dish can be easily frozen after baking to enjoy on its own or as a side to any meal you cook throughout the week.
Hero Ingredient: Sundried tomatoes are one of my favorite flavors to enjoy with creamy pasta.
This post was originally published on March 3, 2022, and has since been updated.