Mornings (particularly weekday mornings) can be hard. You wake up later than planned juggling an ambitious list of to-dos, all in the hopes that you get out the door—or to your home office—on time. But something that always helps me overcome a stressful morning is setting aside time for breakfast. And when all the work is done in advance thanks to some powerhouse overnight breakfast recipes, you can feel confident you're starting your day off on the right foot.
To be totally transparent, I'm actually (kind of) a morning person, but not in the way you're probably thinking. I'm definitely NOT a high-functioning, ball of energy, get-more-than-three-things-done-before-noon type of morning person. But I do wake up with one thing that powers me through the morning: a good attitude. And this dose of happiness can be traced back to my childhood when, according to my mom, I would jump out of bed for school with a pep in my step and a smile on my face.
While I can't say I necessarily jump out of bed for school now, I do try to preserve that happy aura each and every morning. And no, it doesn't help with productivity because my brain doesn't turn on until at least 9:30 a.m. (please tell me I'm not the only one!). However, it does help with alluding positive energy for myself and those around me. This positive attitude is only encouraged by overnight breakfast recipes that help me feel my best throughout the day.
So what's so great about overnight breakfast recipes, you might ask? Well let's start with the obvious. When you prepare something the night before, that means you don't have to clang around the kitchen trying to whip up a breakfast you're not in the mood to make. When breakfast seems like too much to throw together, I usually resort to a trusty piece of toast with butter or a bowl of cereal. And while these might taste good, they don't give my body the fuel it needs to seize the day. Which is why I've ventured into the world of overnight breakfast recipes, and I'm never going back.
Read on for our picks of 15 overnight breakfast recipes that will transform your morning routine—guaranteed.
Featured image by Hannah Haston.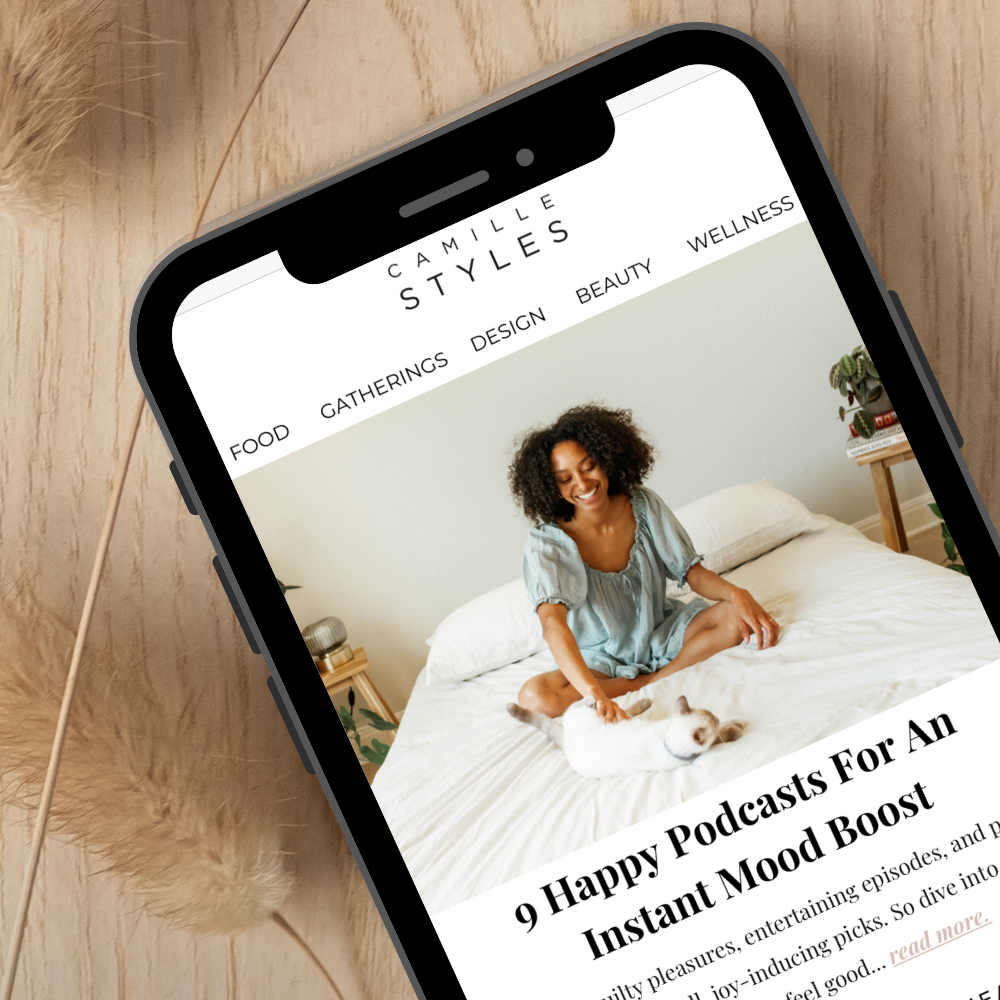 Subscribe
Get the goods.
Gatherings, food, design, wellness, and more—it's the newsletter you'll actually want to read.
Thanks for Signing Up!
Oops!
Looks like you're already signed up or your email address is invalid.
Oops!
Looks like you unsubscribed before click here to resubscribe.
15 Overnight Breakfast Recipes to Make This Week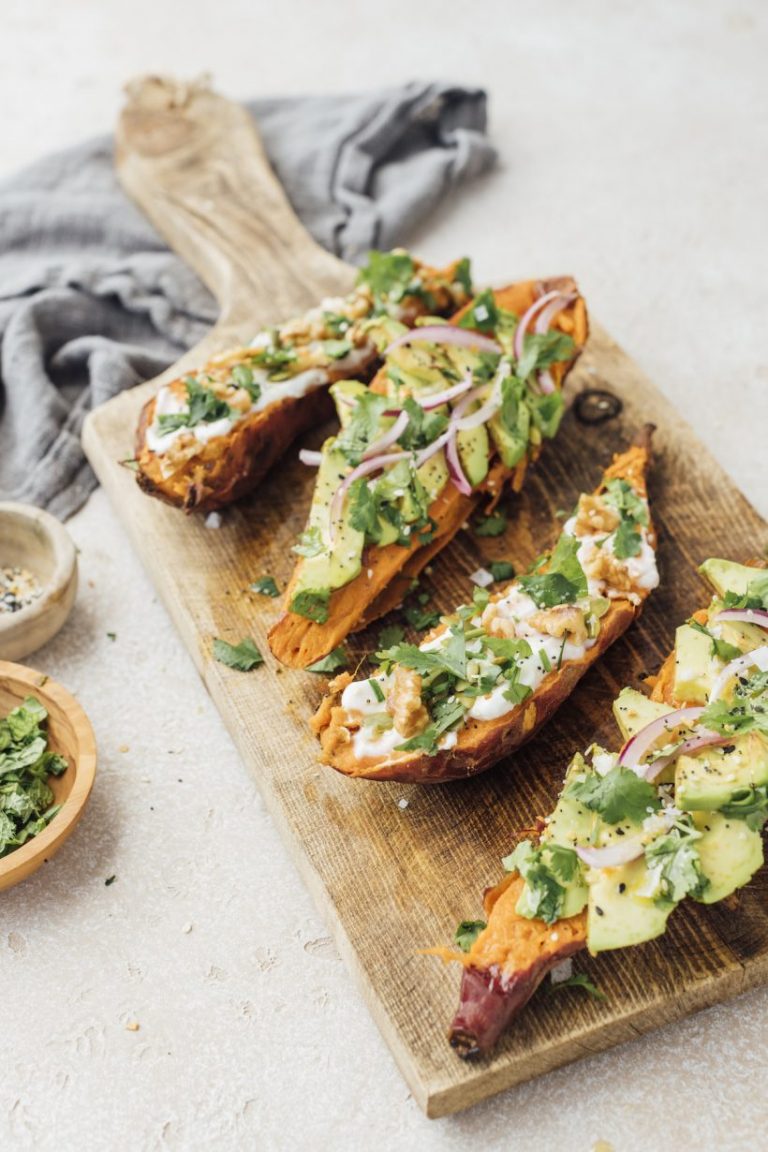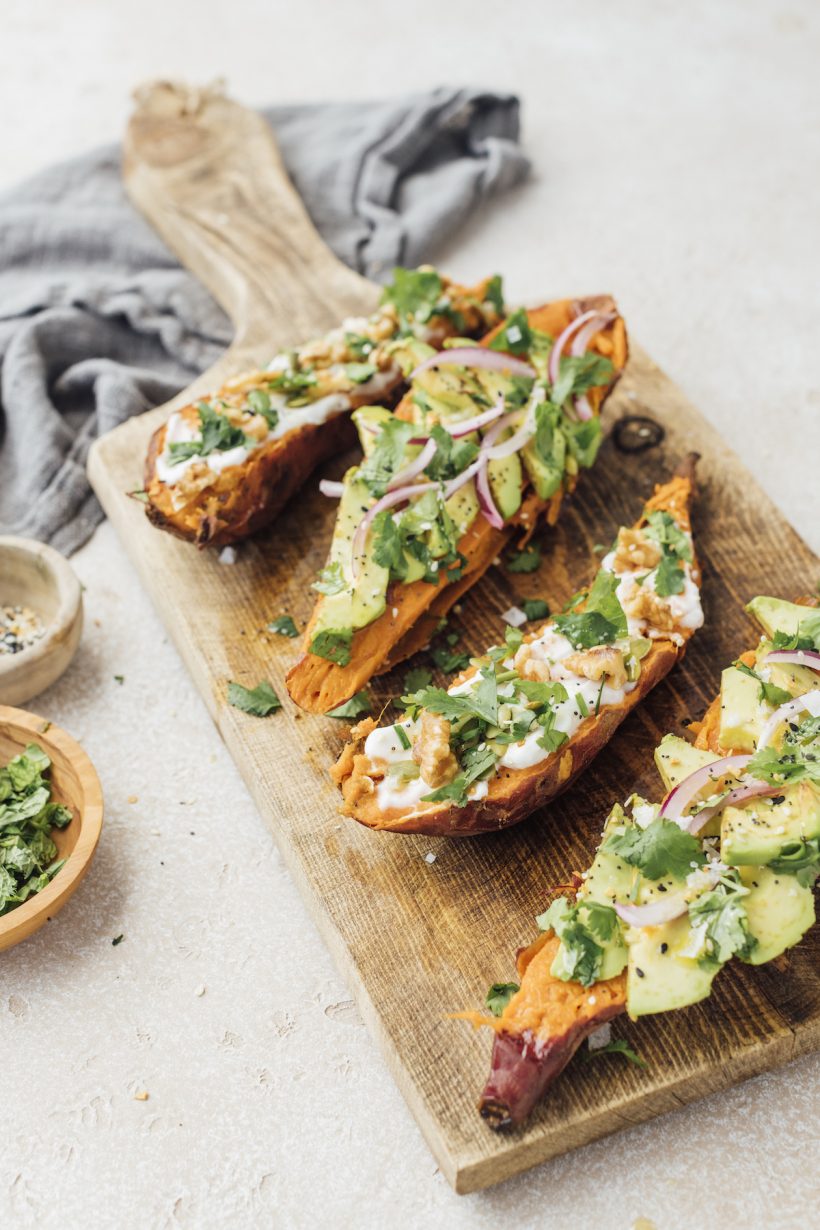 Why We Love It: This recipe offers a step-by-step guide to roasting whole sweet potatoes and shares two creative ways to enjoy them for breakfast. Whether you prefer seeds and herbs or avocado and onion, we've got you covered. Each variation offers a great way to load your body with complex carbs, healthy fats, and amazing flavor that will have you springing out of bed to enjoy. All you have to do is roast your potatoes beforehand and store them in the fridge. When you're ready to serve, reheat those potatoes and top as you please.
Hero Ingredient: If you opt for the version with seeds and herbs, you'll love the crunch that the toasted pecans and pumpkin seeds offer—the perfect contrast to that creamy potato base.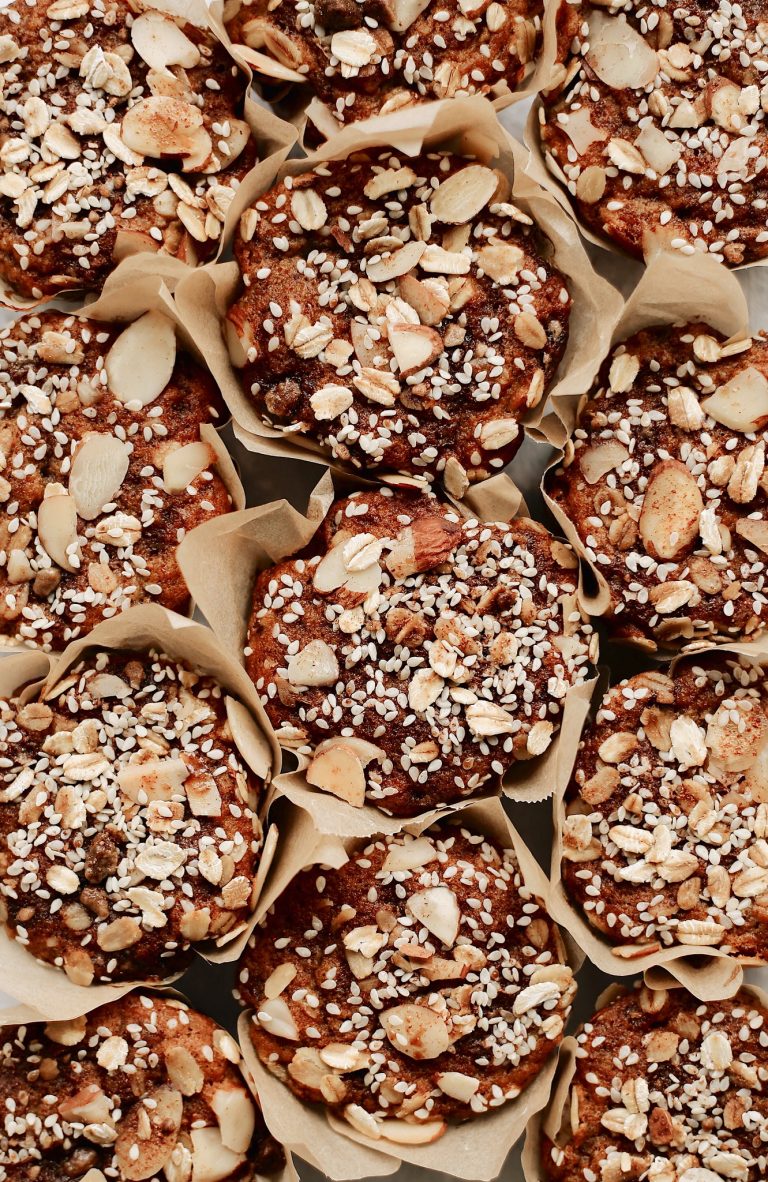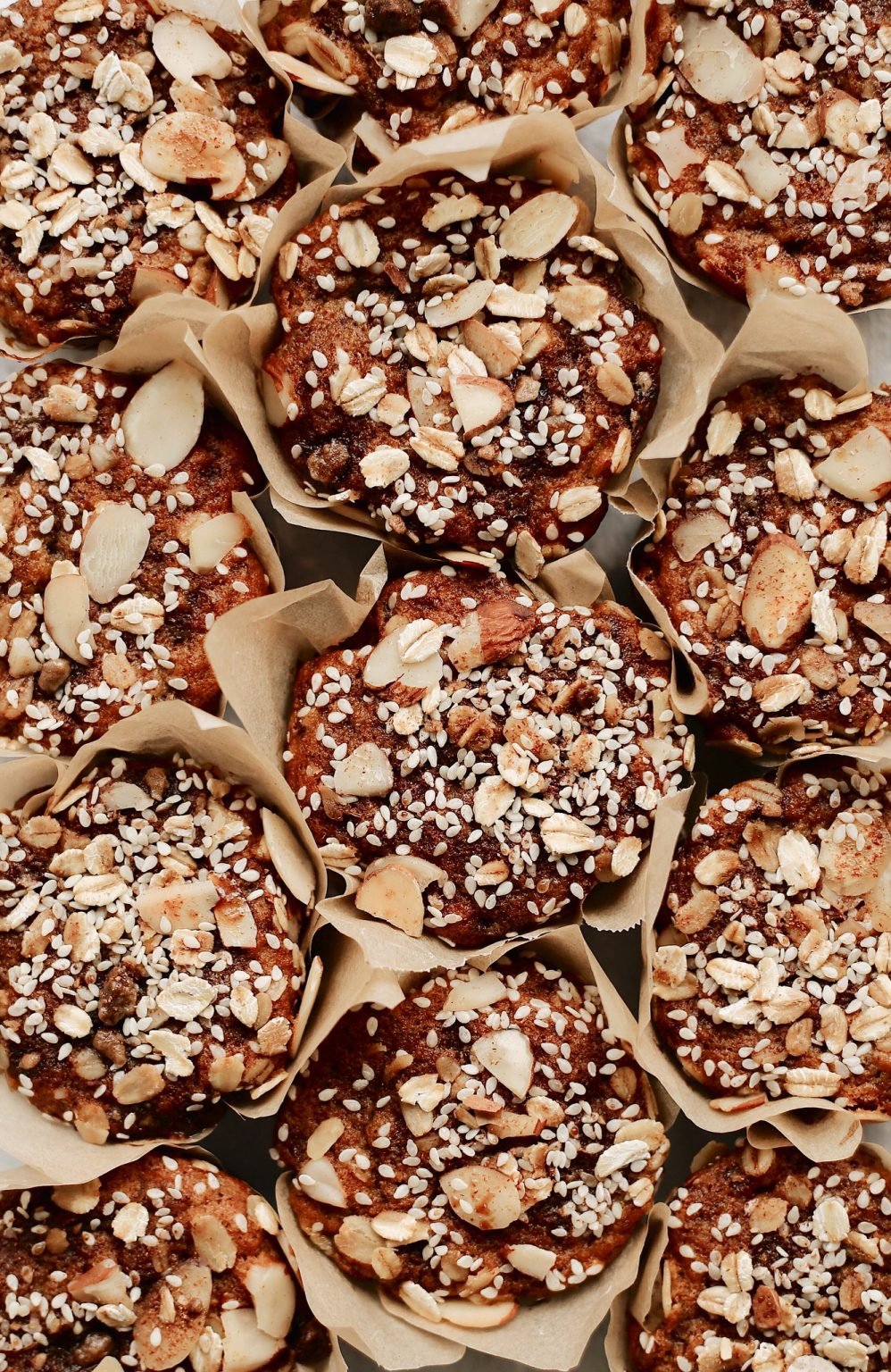 Why We Love It: Where overnight breakfast recipes are concerned, muffins are the cream of the crop. They're incredibly easy to meal prep and freeze (see here for our guide to freezing muffins), and offer great taste and an even better wake-up call. These vegan banana nut muffins are—as you might've guessed—full of nutty, banana-y flavor and sport a tasty crumble on top that offers a nice crunch. They're also dairy-free, so anyone following a non-dairy diet can enjoy them without hesitation.
Hero Ingredient: The crumble on top is really something to behold. It's composed of oats, sliced almonds, sesame seeds, brown sugar, cinnamon, and salt, which is always a winning combination.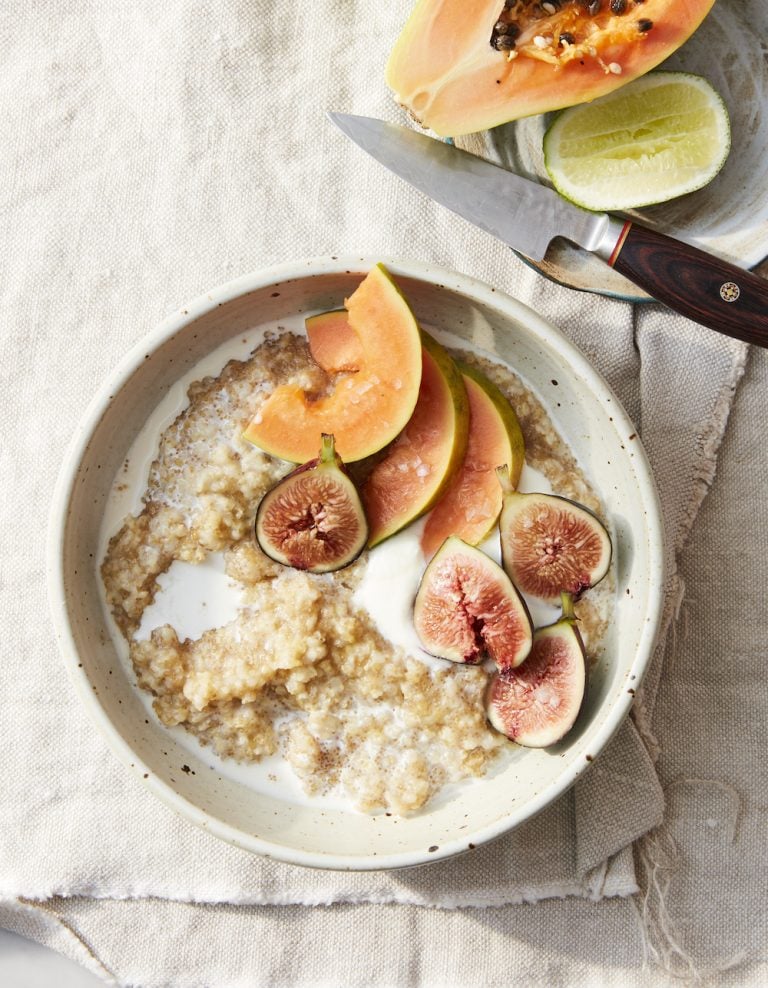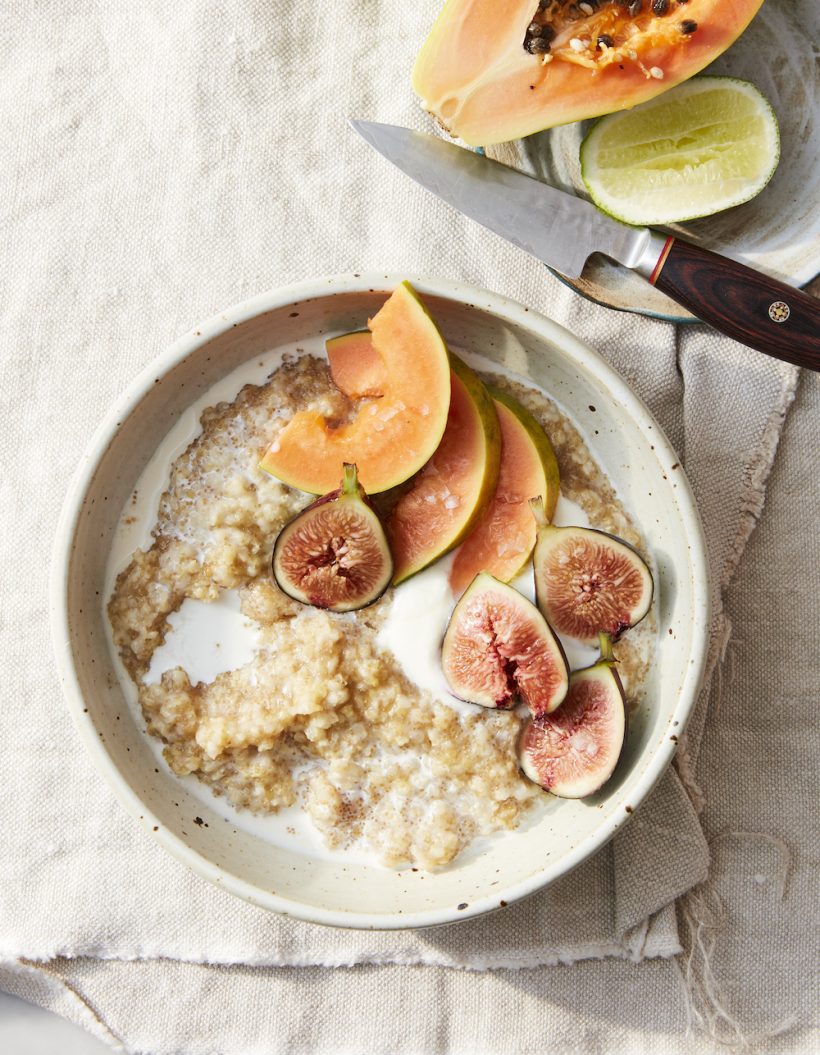 Why We Love It: This recipe from Sarah Copeland can be filed under "home run overnight breakfast recipes," and here's why. This porridge stretches beyond the extensive bounds of oatmeal and enters a completely new category of breakfast foods. Its creamy, pudding-like texture is the perfect vessel for any toppings of your choosing.
For a bit of nutritional context, the porridge is made up of rice, oats, millet, and amaranth, which have a high-nutrient, texture-rich profile that lends itself to just about any flavor it's mixed with. In this case, we're enjoying a neutral base and leaving room for the toppings to shine through. To store, prepare your batch according to the recipe, without any toppings, and keep in the fridge for up to a week. When you're ready to serve, simply reheat, top, and enjoy.
Hero Ingredient: Fresh figs offer a sweet, honey taste, while papaya brings in its juicy, melt-in-your mouth texture that seals the deal on this porridge recipe.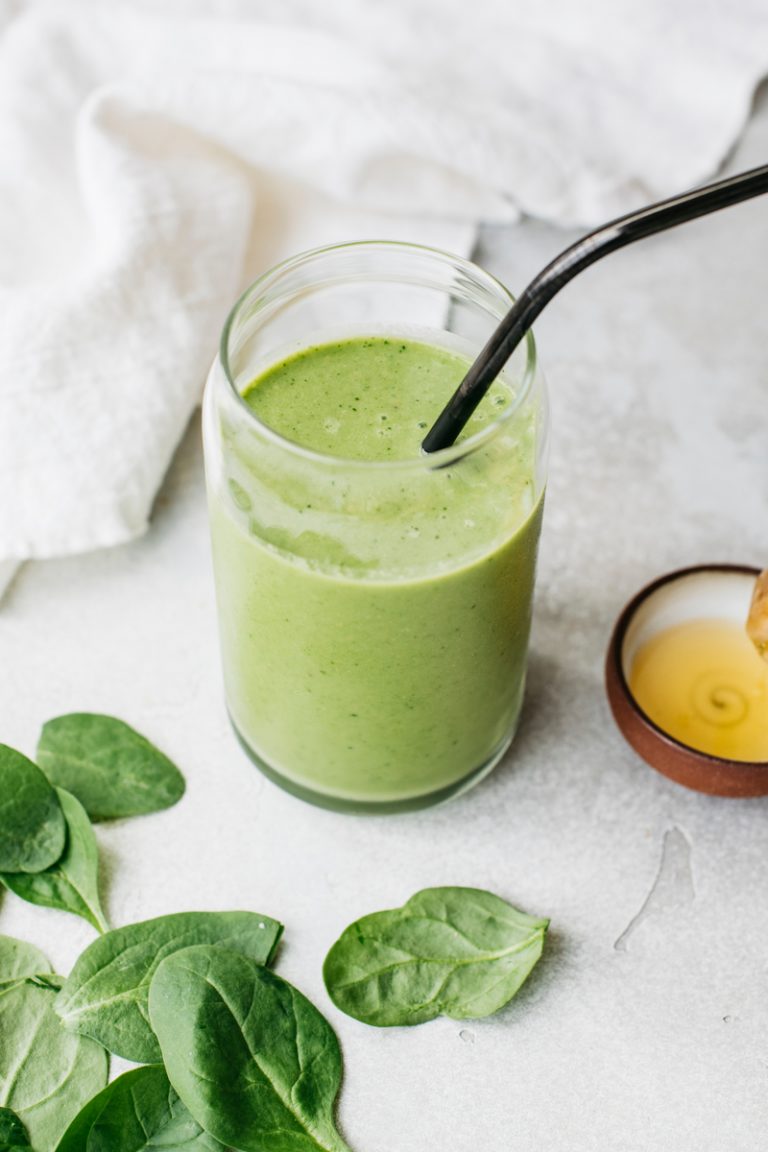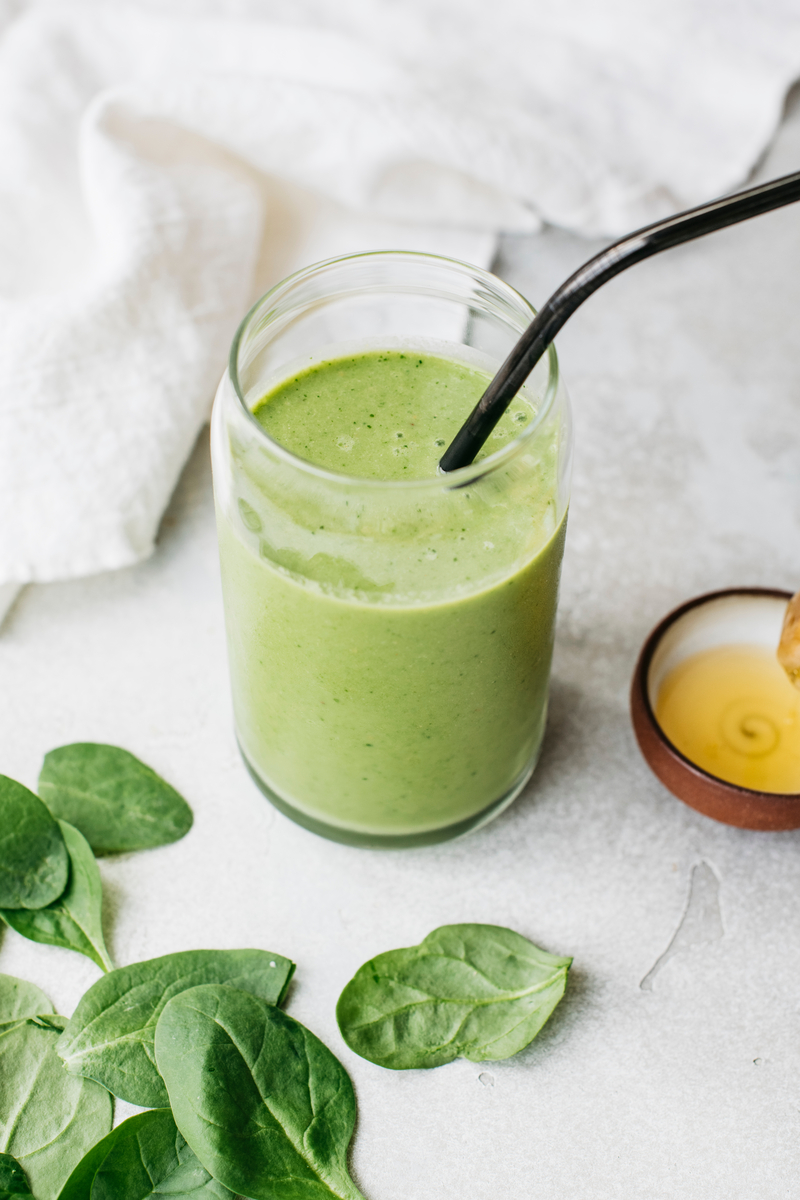 Why We Love It: This vibrant smoothie will kick your morning off in the best way. It has lots of glowy ingredients like spinach, cauliflower, and banana, and it tastes great, too! It's so simple to make and, by dividing up your ingredients into containers and freezing overnight, breakfast prep is practically effortless. Once you have the ingredients ready to go, all that's left to do is blend and sip.
Hero Ingredient: The use of frozen cauliflower is unconventional, but totally works. It boosts the veggie content of this smoothie and has a pretty mild flavor, so chances are you won't even notice it.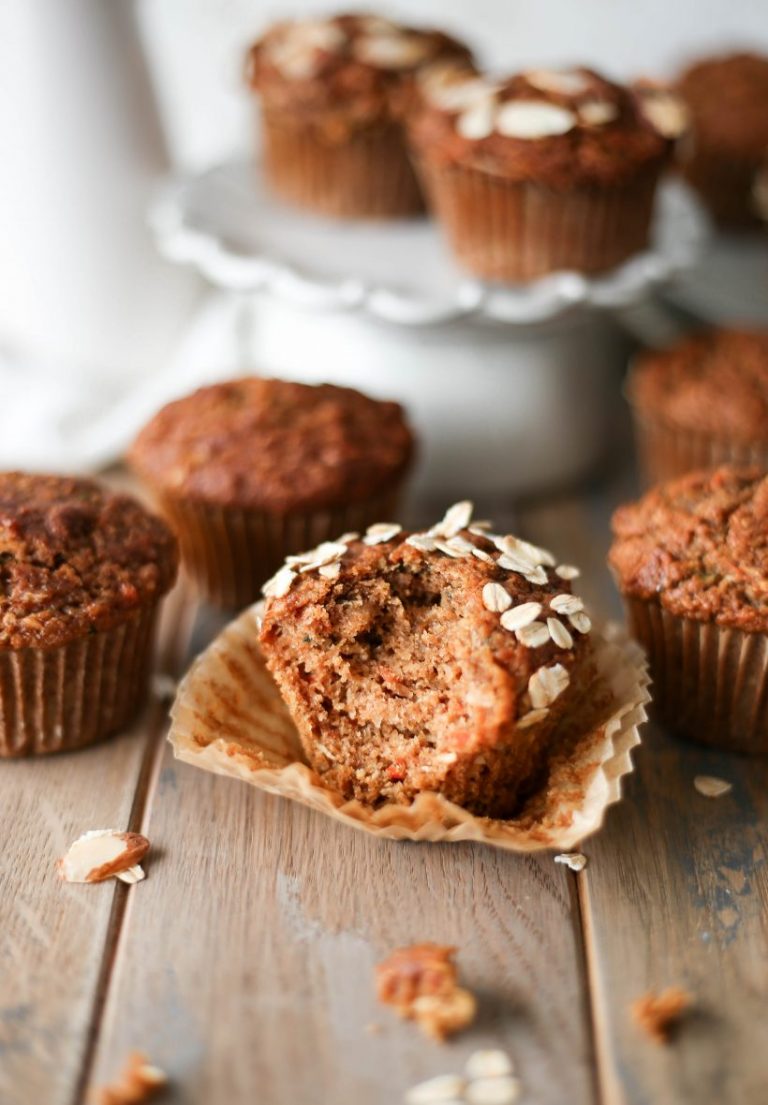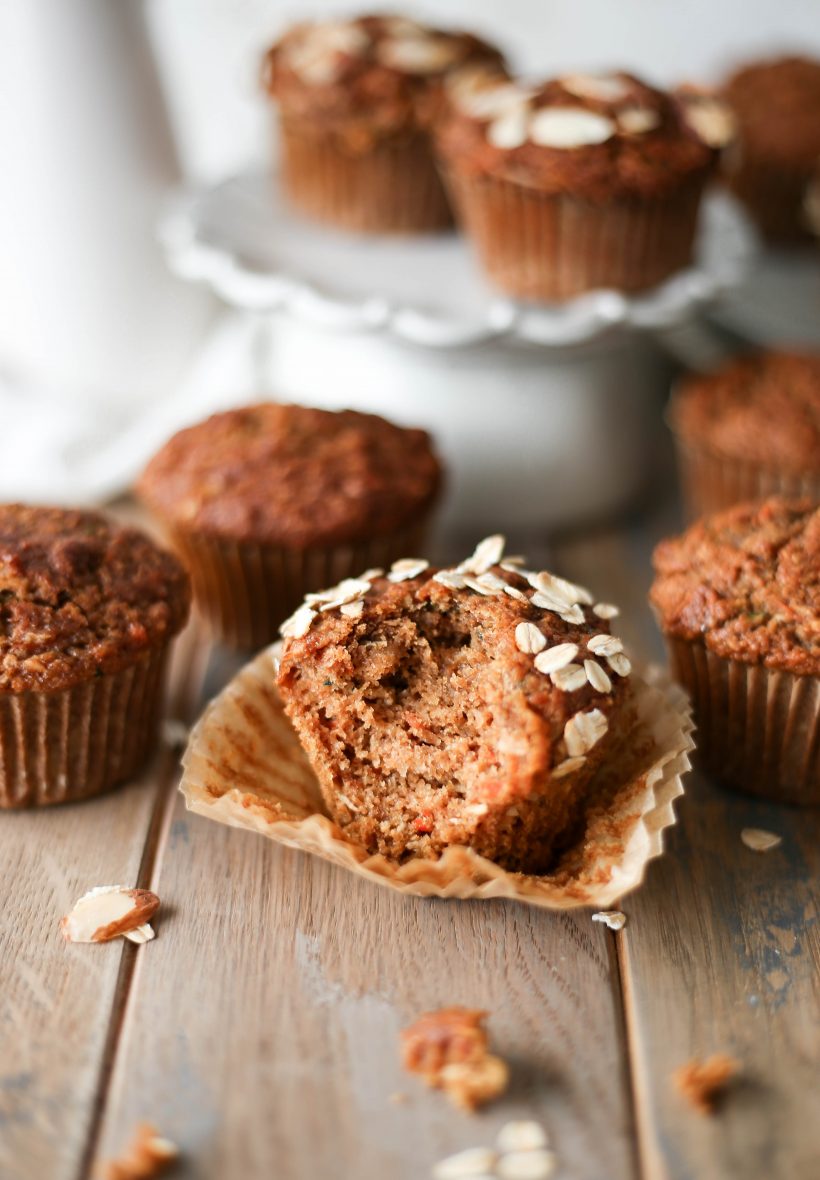 Why We Love It: As our Food Editor Suruchi Avasthi shares, a morning glory muffin is "packed with the classics: shredded coconut, raisins, apple, pineapple, carrots, and nuts. It's basically the kitchen sink varietal of muffins." Her recipe offers a lighter take on the lovable classic and cuts back on some of the sugar while using ingredients you probably have on hand. This recipe packs in three cups of shredded veggies and plenty of spices to take your muffin game to the next level.
Hero Ingredient: By using maple syrup instead of white sugar, you're not only cutting back on refined sugars, but also introducing a caramel-y, maple undertone to the flavor mix. It's truly genius.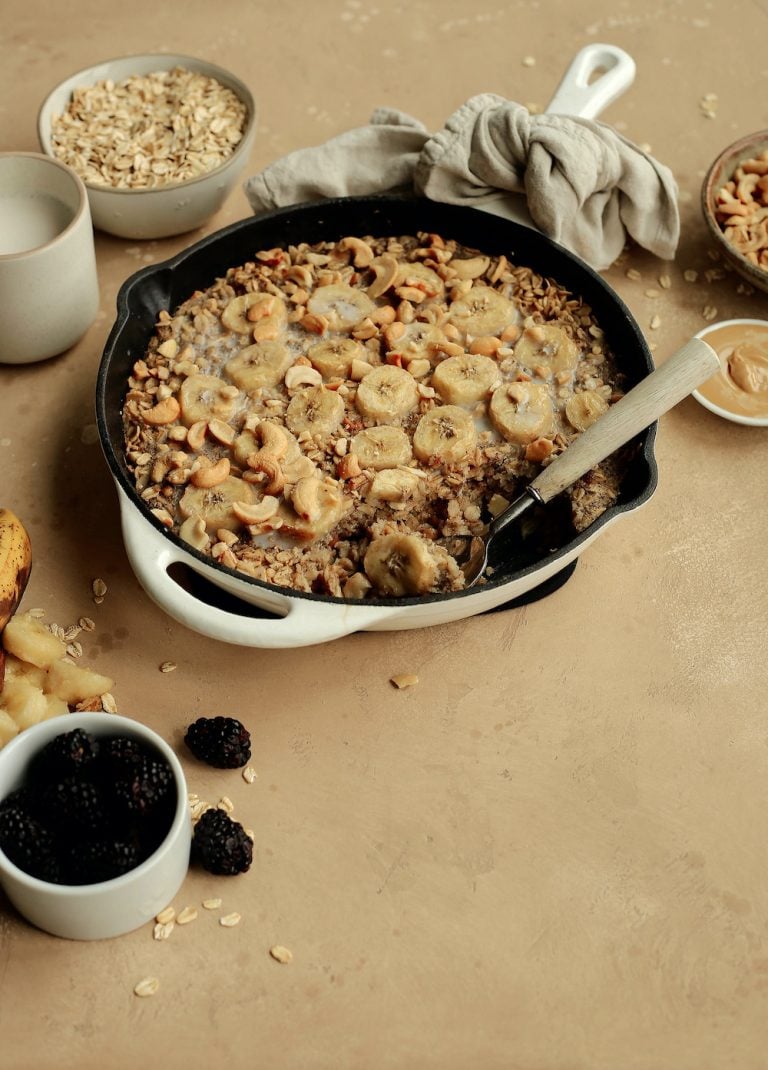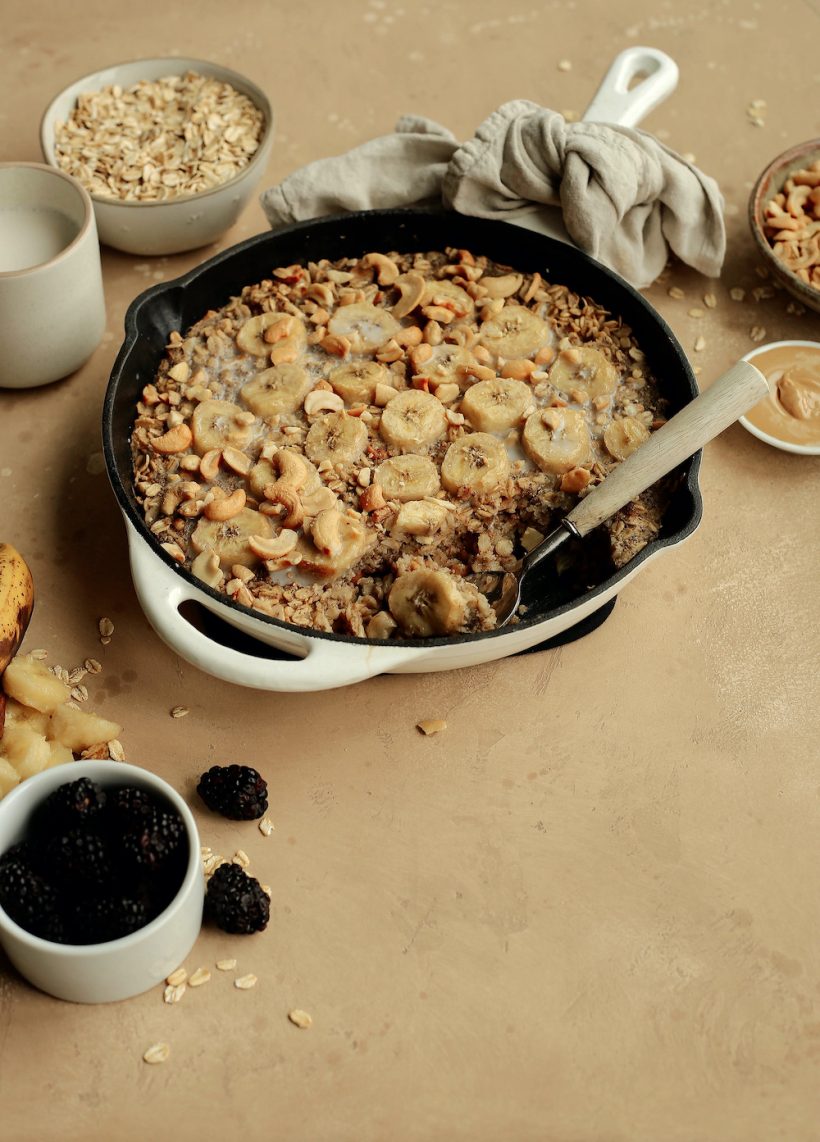 Why We Love It: Prepping a batch of oatmeal at the start of the week is a real morning game-changer. It's super easy and you'll be so glad to have it on hand. The best part? This recipe only uses one bowl. It's also fully-loaded with good-for-you ingredients from oats to flax seeds and even cashews. This recipe only takes about 15 minutes to prep and your whole house will smell amazing. Once baked, you can store it in the fridge, covered, for up to a week. Breakfast made easy.
Hero Ingredient: If you're looking for topping inspo, some great options to include are blackberries, a drizzle of peanut butter, blueberries, peaches, salted pepitas, or really any other fruits, nuts, or nut butters you have on hand. It's hard to go wrong here.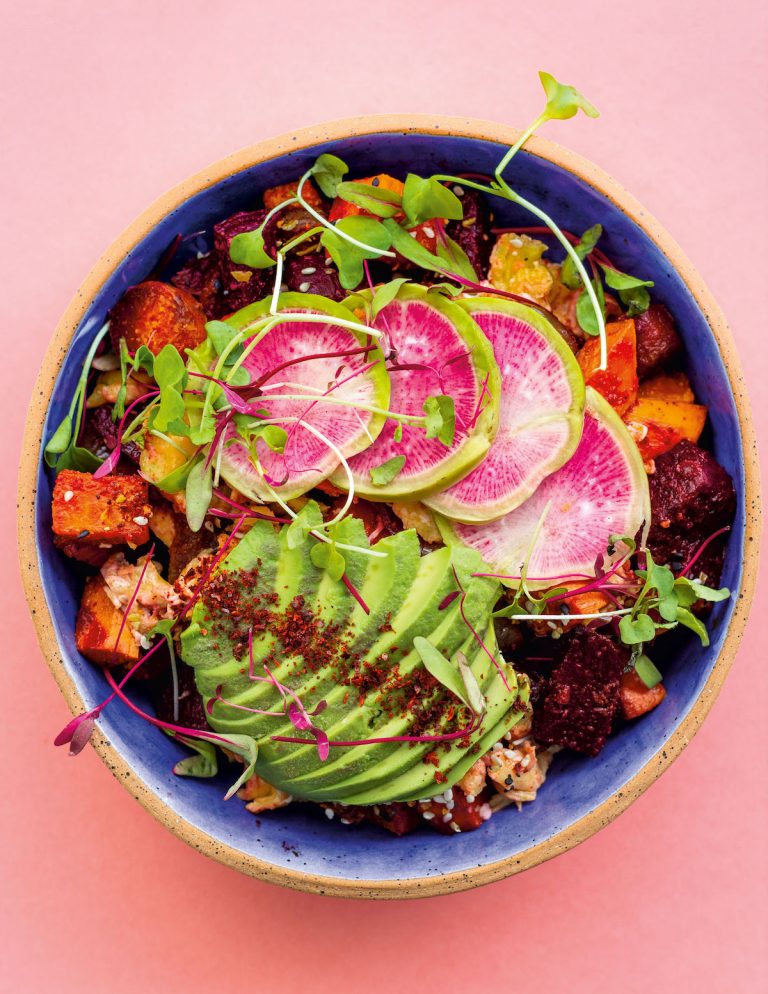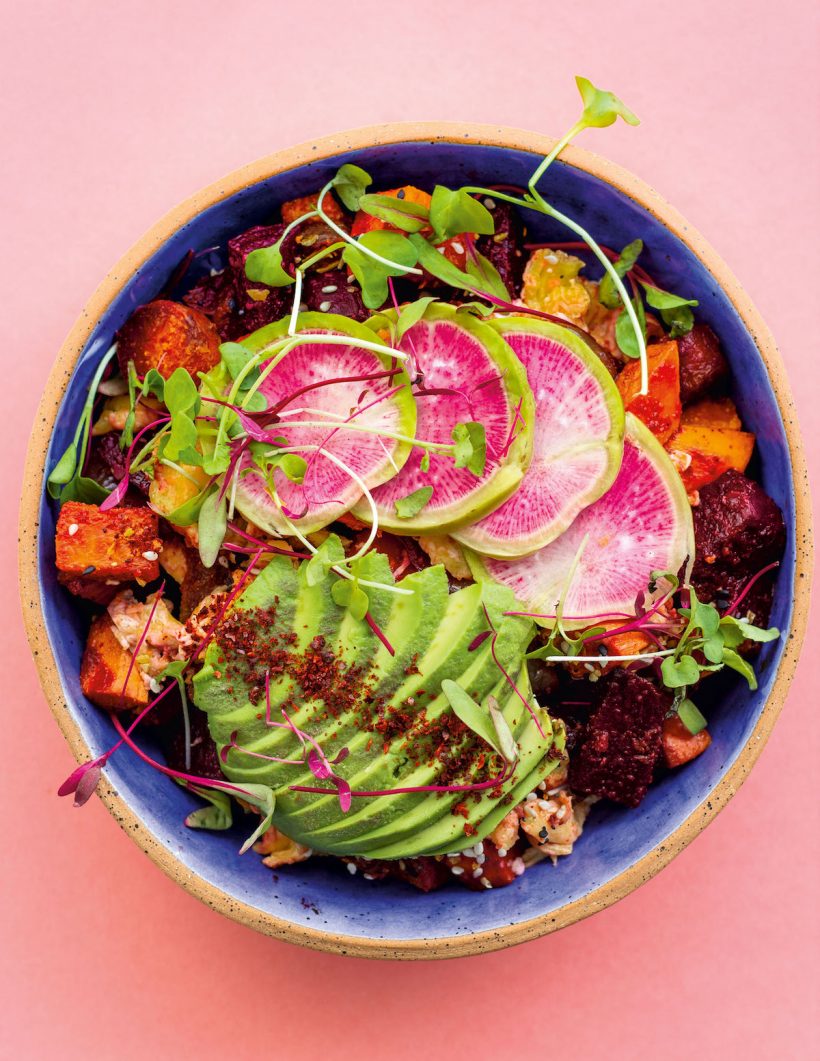 Why We Love It: Frontloading vegetables at the beginning of the day can help ensure you're getting a proper daily dose. And in this root vegetable scramble, you'll be glad you did. Since it's not entirely overnight by nature, let's walk through how to turn this recipe into an overnight breakfast.
You'll want to sauté your vegetables as the recipe directs, but don't add in the eggs just yet. Once you've got those veggies nice and soft, store them in the fridge until you're ready to serve. When the morning comes, reheat the veggies on the stove, scramble your eggs into the mix, top with avocado and radish slices, and you're ready to enjoy!
Hero Ingredient: A pinch of turmeric means you're getting a major anti-inflammatory boost—always a plus.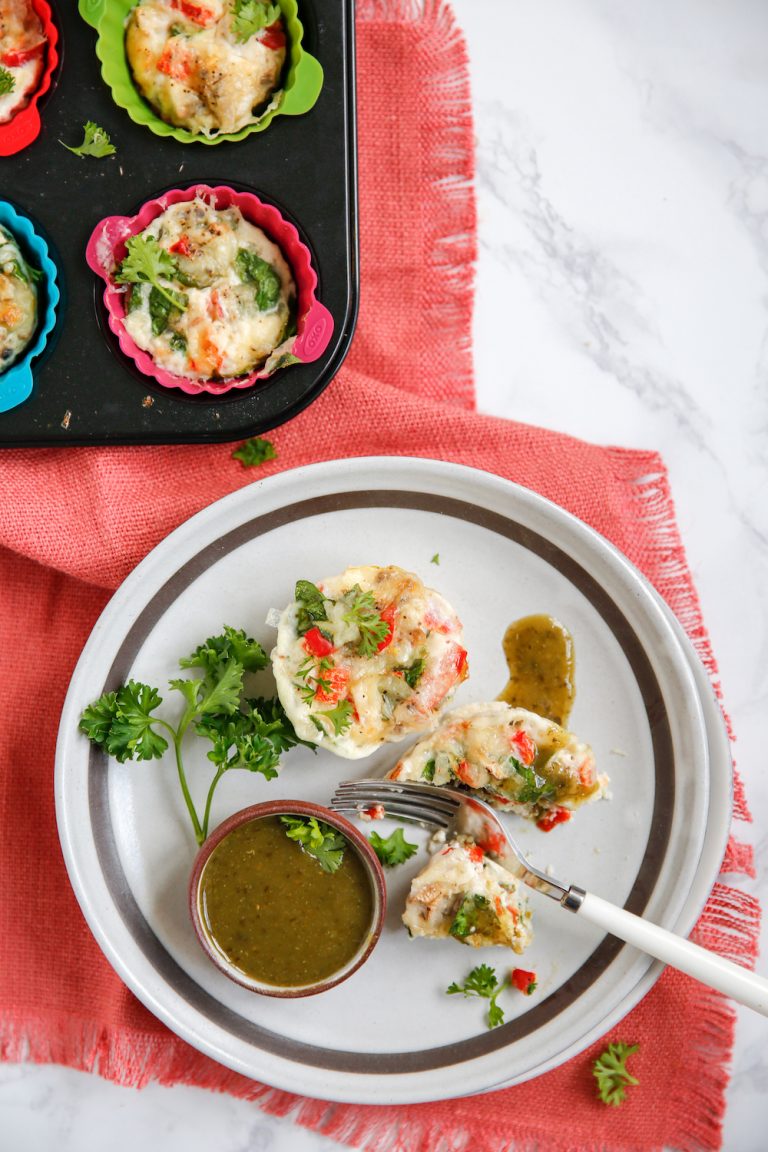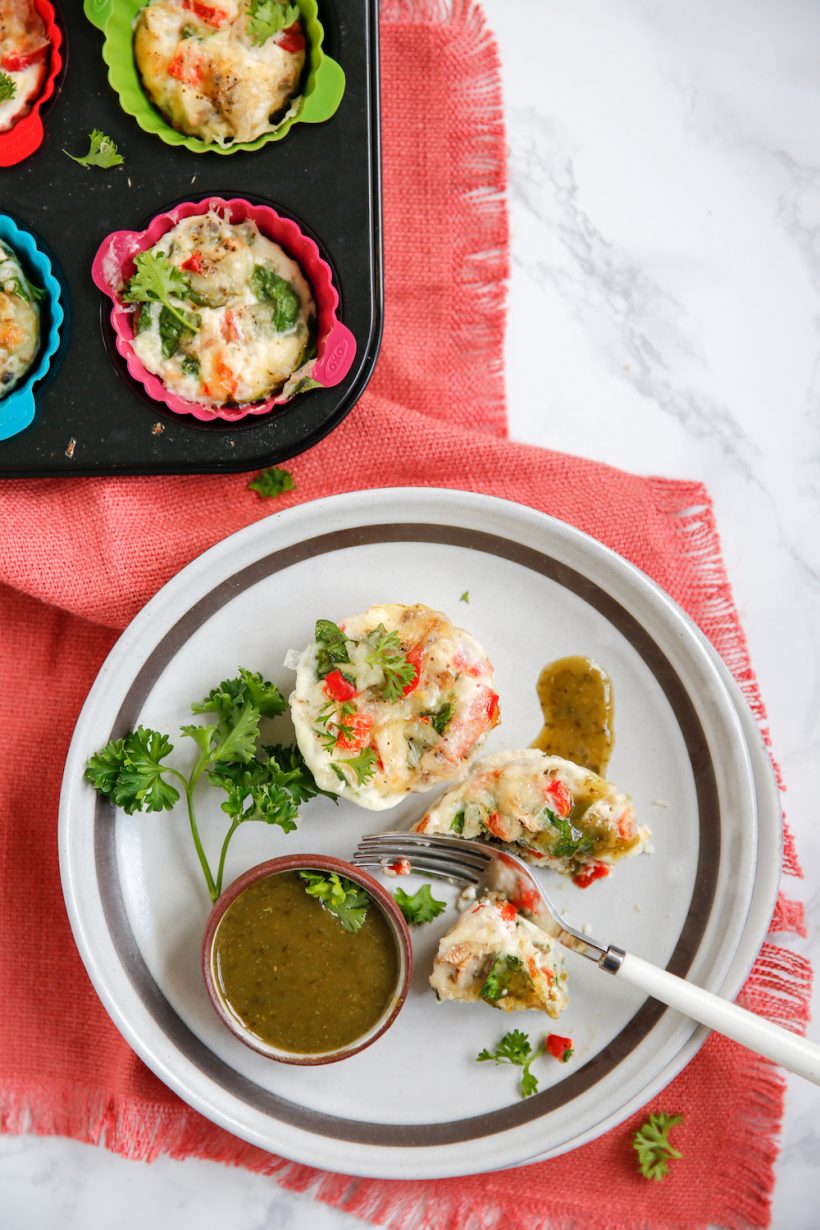 Why We Love It: Whoever invented the egg white bite is a genius. These delicious little cups are so incredibly easy to make and even easier to enjoy. What's better is that they make the perfect overnight breakfast because you can make a big batch at the beginning of the week and store them in the fridge for a grab-and-go morning meal that checks all the boxes. This version uses roasted red peppers, spinach, mushrooms, and Monterey Jack cheese to flavor the protein-packed bites.
Hero Ingredient: As you know, mushrooms are a powerhouse ingredient. They contain fiber, potassium, and vitamin C, which may contribute to heart health. I'm always looking for ways to incorporate mushrooms into my diet, and this recipe is a great vehicle for that.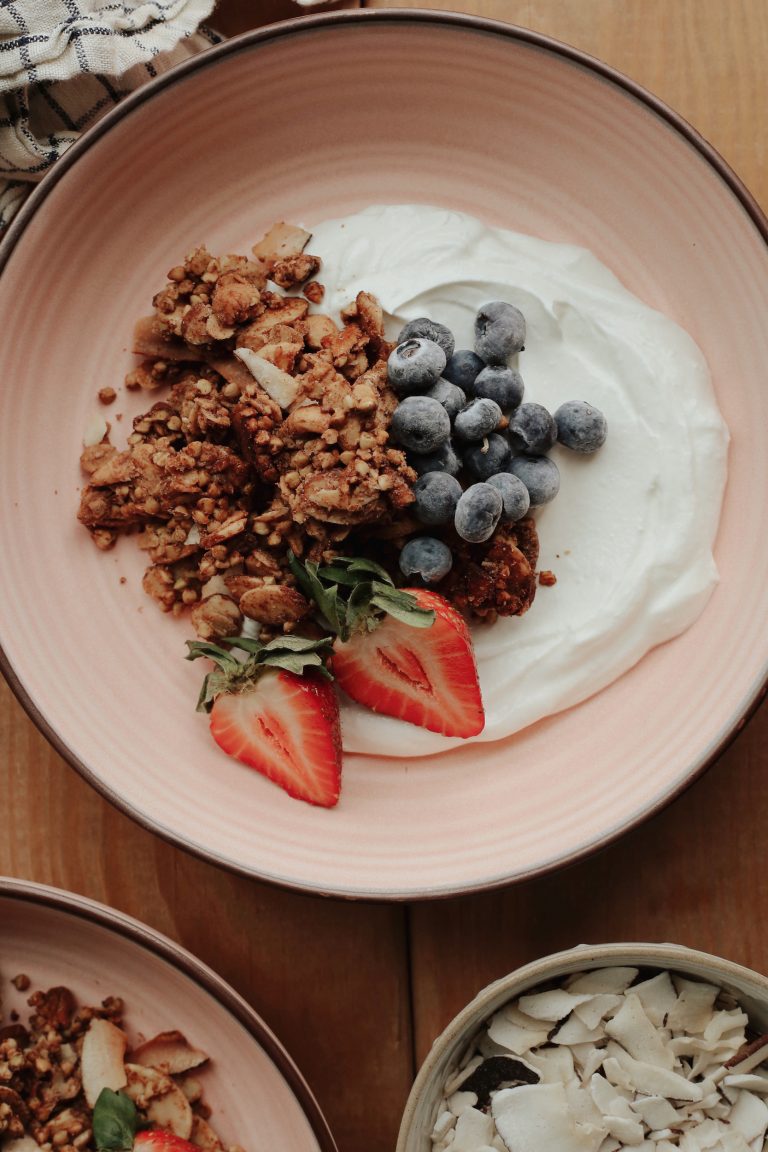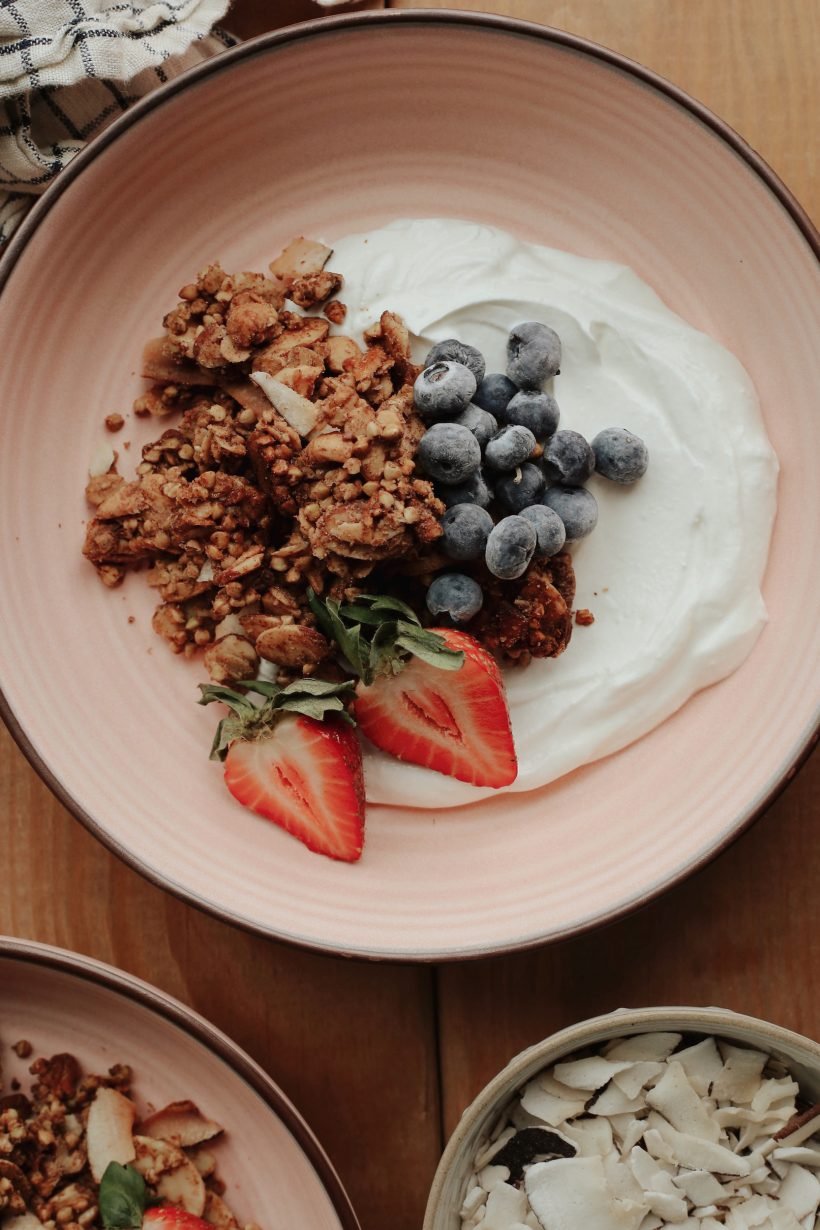 Why We Love It: Granola is the chameleon of breakfast foods in that it blends in with almost anything, which is why it's perfect for overnight breakfast recipes! Bake a batch of this chai spice granola at the beginning of the week to use on yogurt, oatmeal, porridge, pancakes, or whatever else could use a crunchy, spiced topping.
This recipe uses only maple syrup to sweeten the mixture, so don't worry about riding a sugar high you know you'll come crashing down from. While it is granola, this recipe is actually super healthy—with buckwheat acting as the base, surrounded by almonds, mixed nuts, almond butter, cardamom, cinnamon, and ginger, you can enjoy it to its fullest.
Hero Ingredient: A few turns of black pepper bring in the slightest hint of peppery flavor, which is a welcome change from the often over-sweetened store-bought granola.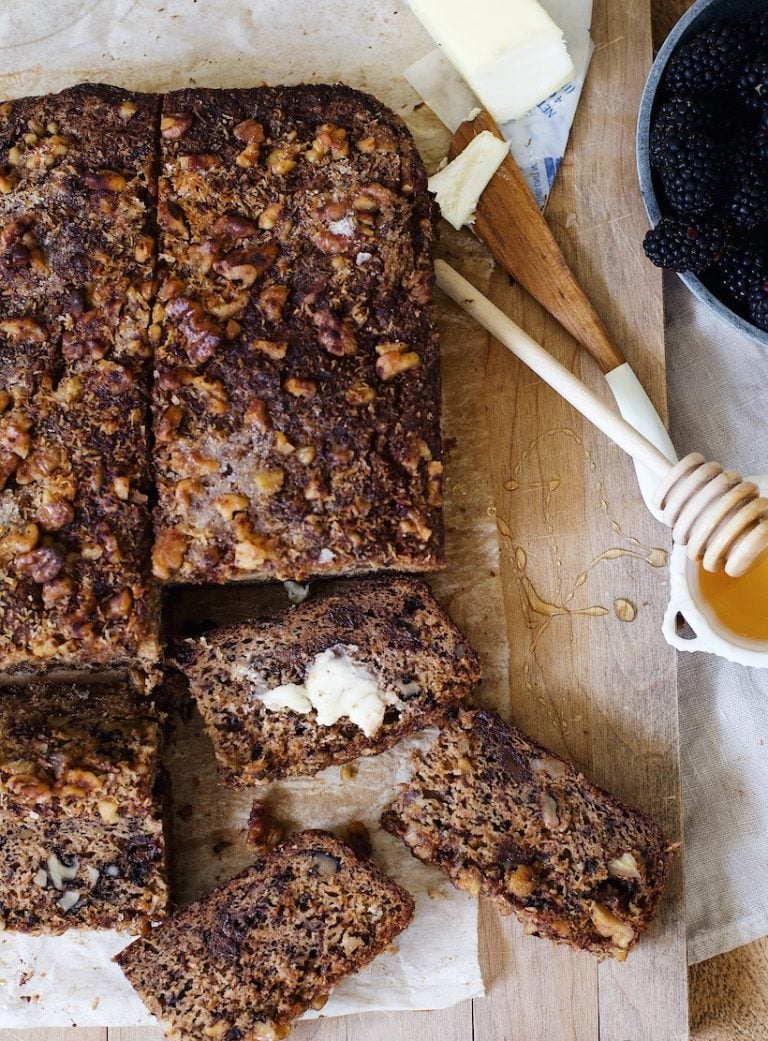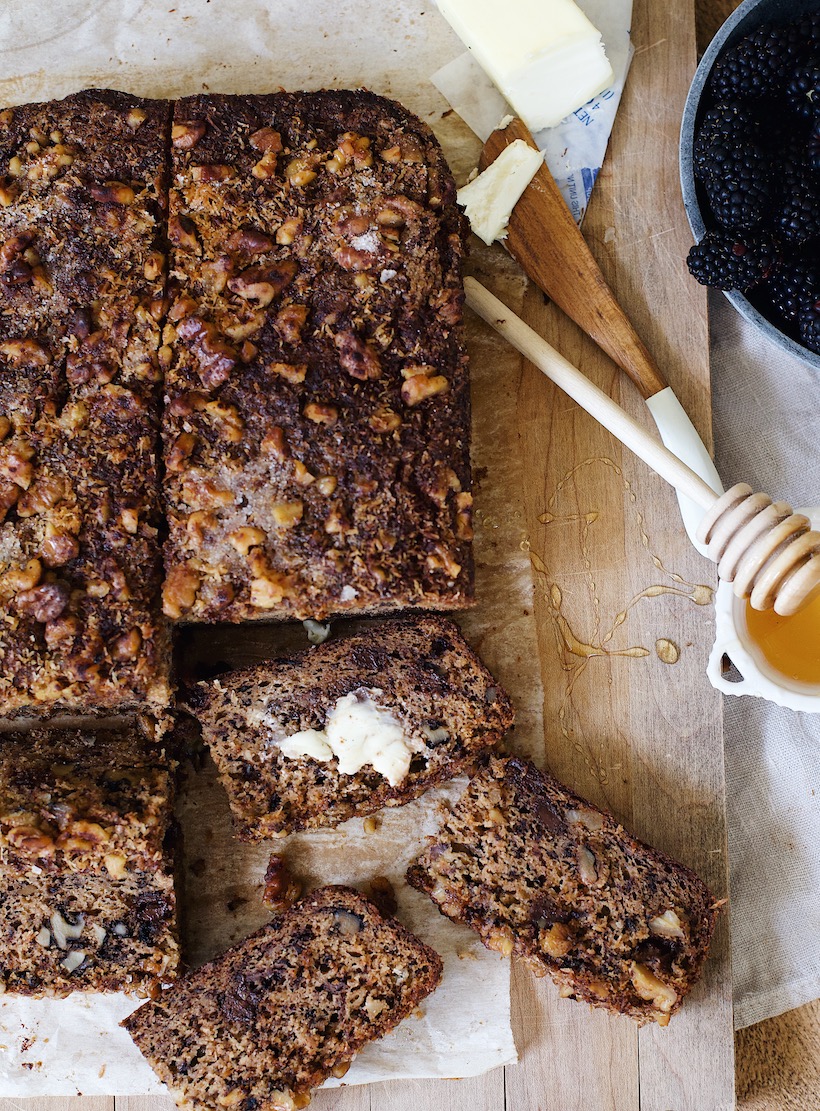 Why We Love It: When you're craving something indulgent, this chocolate chip banana bread is your answer. It has all the elements of a great banana bread, but is lightened up so you don't experience a sugar hangover. The entire bread is chock full of healthy ingredients, only a little gluten, and nothing artificial. That said, it has enough bananas and butter to keep it moist and enjoyable, with chocolate chips scattered throughout that seal the deal on comfort. Make this ahead of time for delicious breakfasts all week long.
Hero Ingredient: Just when you thought it couldn't get any better, chopped walnuts, shredded coconut, a pinch of sugar, cinnamon, and flaky salt sit atop the bread for a flavor and texture explosion. Yes, explosion.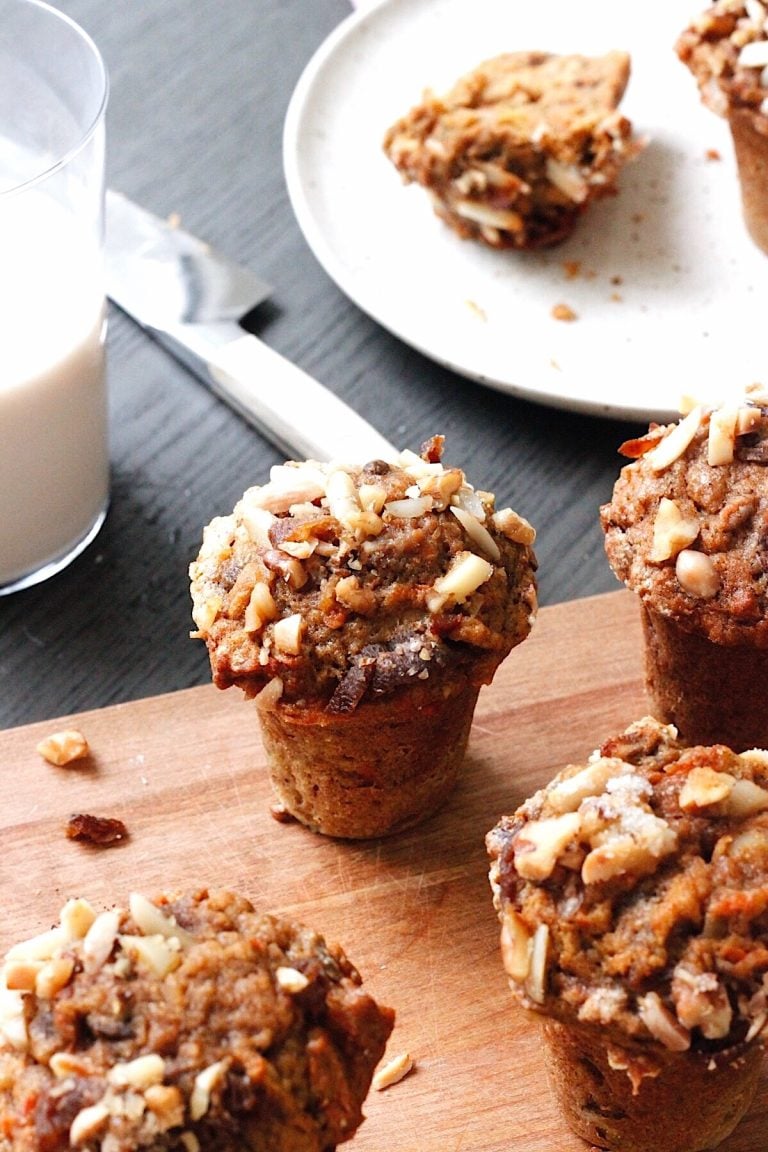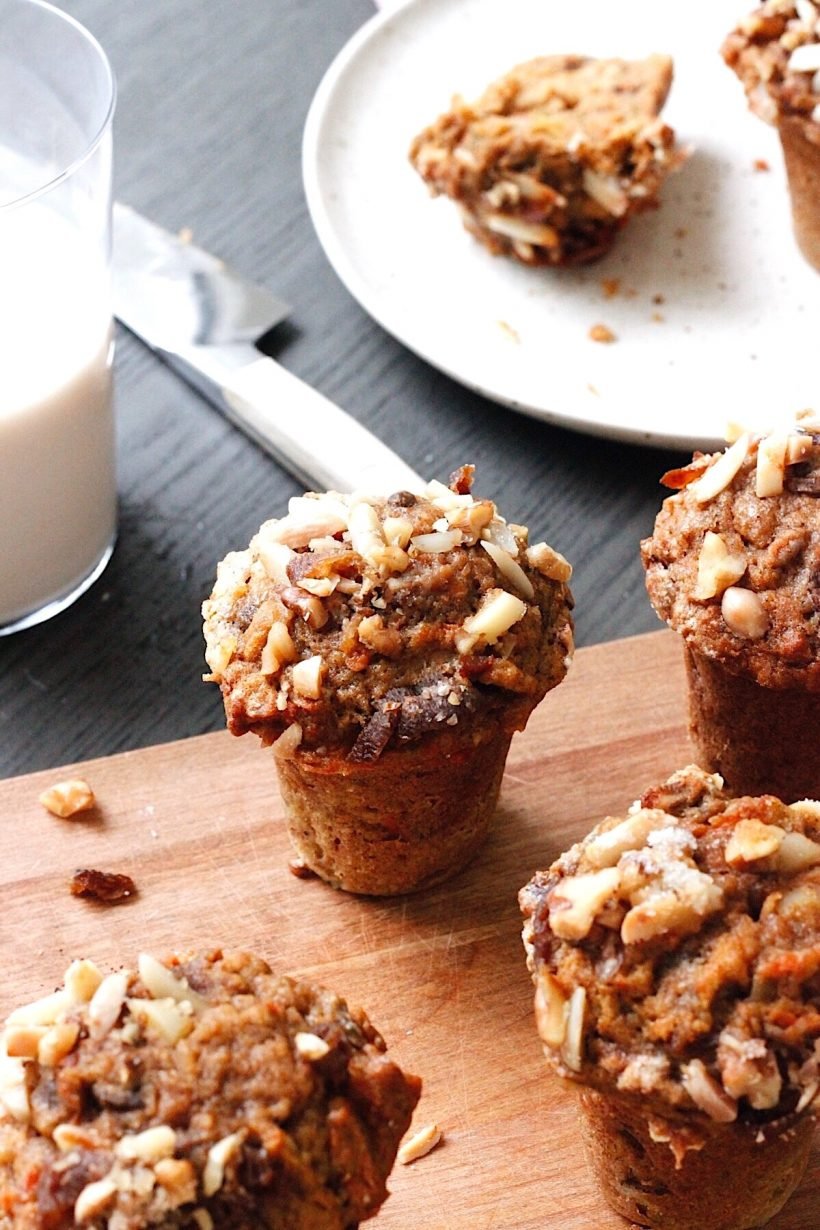 Why We Love It: This may seem like a lot of muffins, but can you really have too many muffins? I think not—especially when they're nutritious! This version takes a fall-ified approach to the traditional morning glory muffin. With pumpkin, apricots, carrots, and apple, you're getting a healthy dose of fruit and veg to boost your morning. It also boasts a chopped nut topping to bring some texture to the mix. Yum!
Hero Ingredient: Toasted coconut lends a mild sweetness to the muffin that's just so good.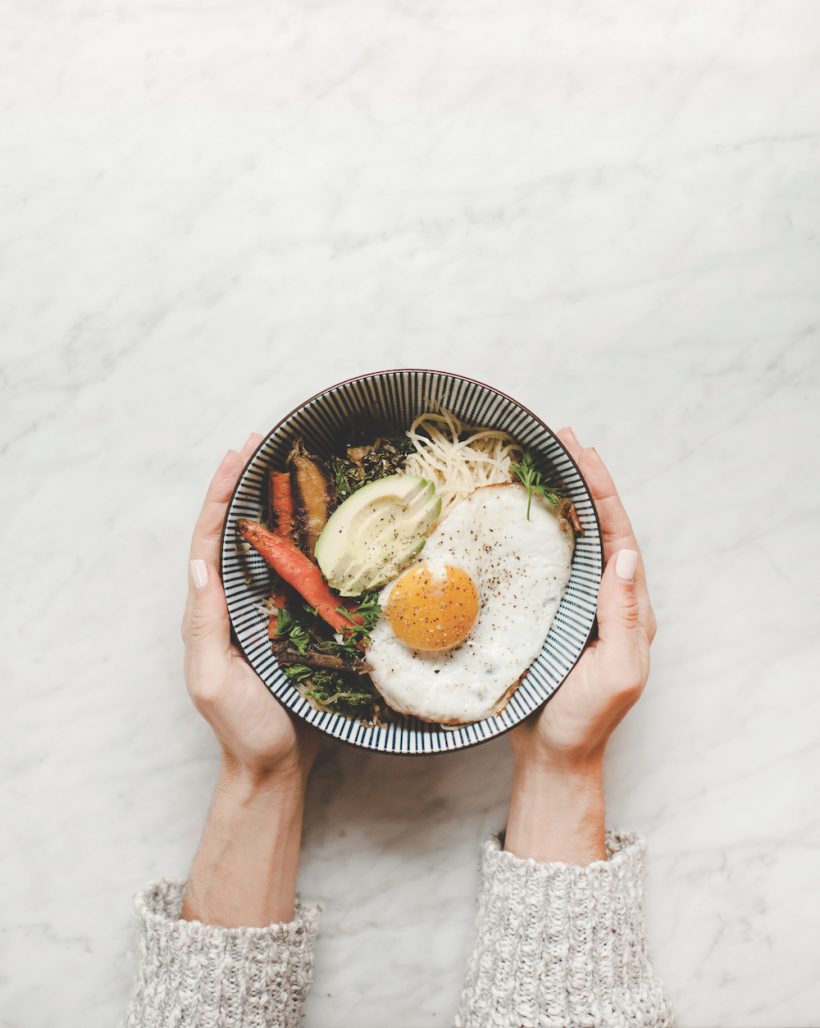 Why We Love It: This bowl uses spaghetti squash, carrots, kale, and eggs to create a simple, yet flavorful and exciting breakfast option for any day of the week. To make it ahead of time, bake and shred your spaghetti squash, prepare it with the carrots and kale as the recipe denotes, and store those veggies in the fridge until you're ready to eat. Come morning, all you have to do is reheat the veggie mixture, fry up an egg to lay over top, and assemble your edible accessories. Some great options are avocado, everything seasoning, sriracha, cilantro, cherry tomatoes, microgreens, the list goes on…
Hero Ingredient: I love the use of spaghetti squash in a breakfast bowl. It's different but definitely works here.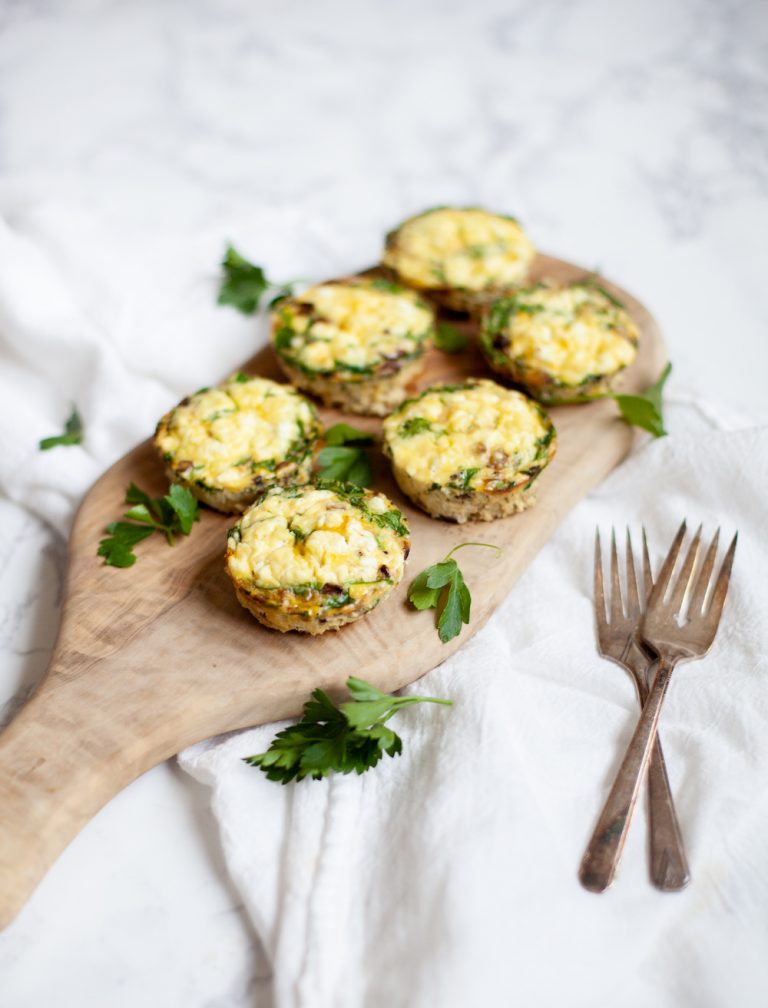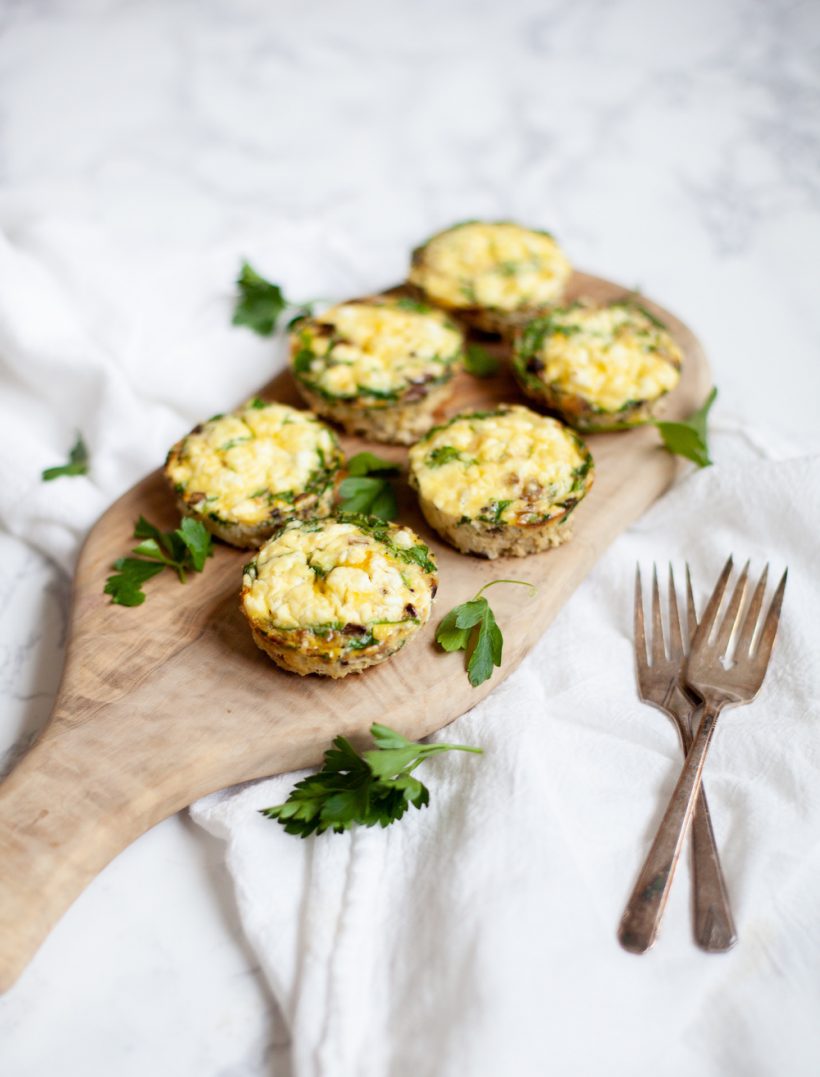 Why We Love It: Instead of just egg whites (which are great!), this recipe uses the whole egg to fuel the bites. They're laced with bits of onion, mushroom, leafy greens of your choosing, and goat cheese, and they're 100% delicious. It doesn't take long to prepare and bake these egg bites, so even your prep will be a breeze. When you're ready to enjoy, just reheat gently in the oven or microwave.
Hero Ingredient: Minced garlic sneaks in just the right amount of garlicky flavor that really elevates the egg bites.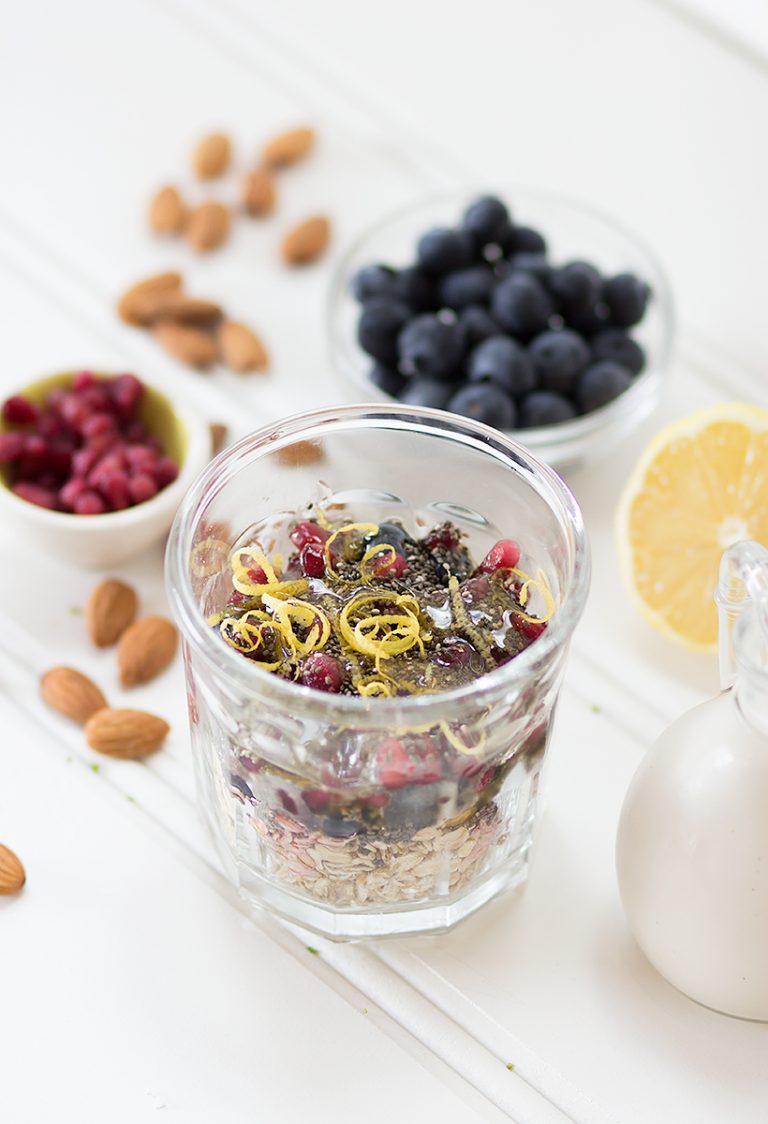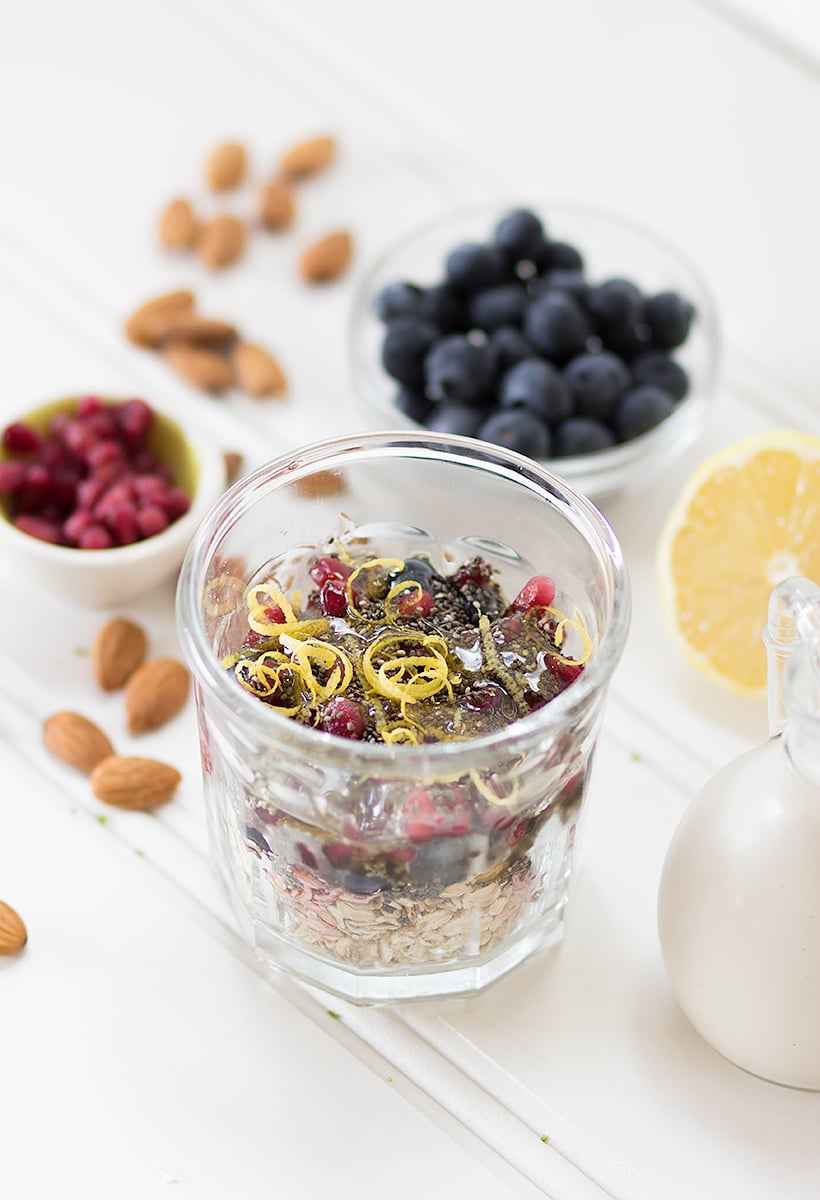 Why We Love It: Like the other overnight breakfast recipes on this list, overnight oats are truly a gift. What could be easier than a breakfast that literally makes itself? This recipe uses oats, chia seeds, frozen berries, maple syrup, and almond milk to create a simple and satisfying breakfast. All it takes is a little mixing of the ingredients, and these oats are ready to make your morning shine.
Hero Ingredient: Those blueberries and pomegranate seeds deliver lots of vitamins and antioxidants that work behind the scenes for your body. All you have to do is sit back and enjoy the benefits.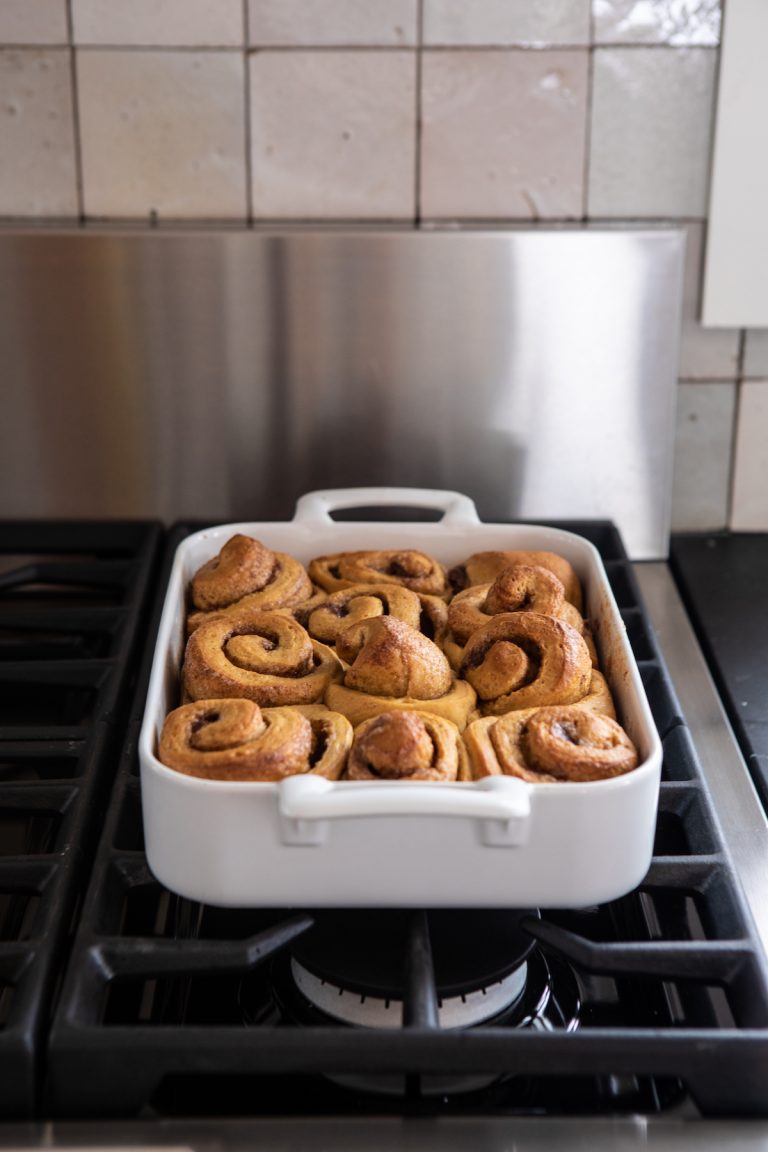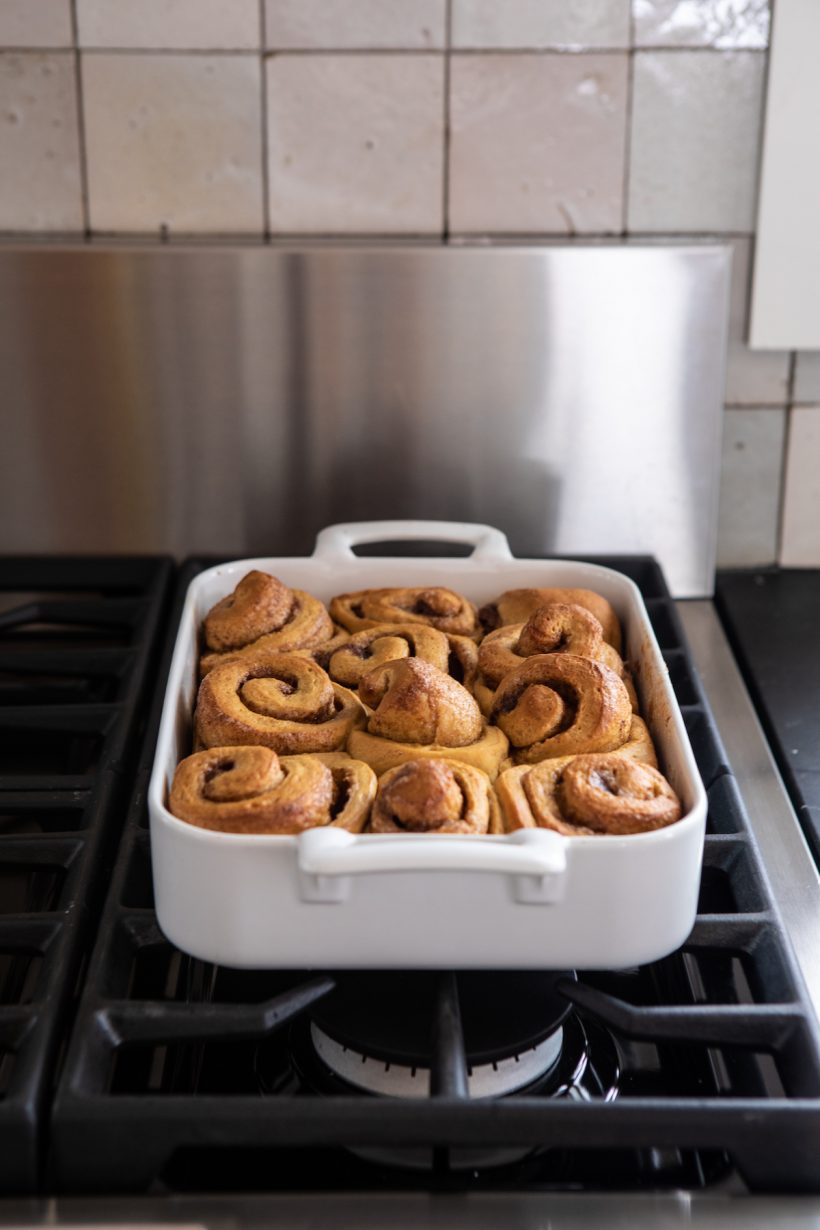 Why We Love It: OK, I know I said the overnight breakfast recipes on this list are here to fuel your morning, but I couldn't not include these mouthwatering overnight cinnamon rolls. Just look at them! They're ready to spice up your weekend and are guaranteed to ignite joy. Soft dough meets cinnamon sugar filling meets cream cheese frosting—wow. I'm already eating them with my eyes.
Hero Ingredient: You can't beat that winning combo of cinnamon, ginger, and nutmeg. Total comfort vibes.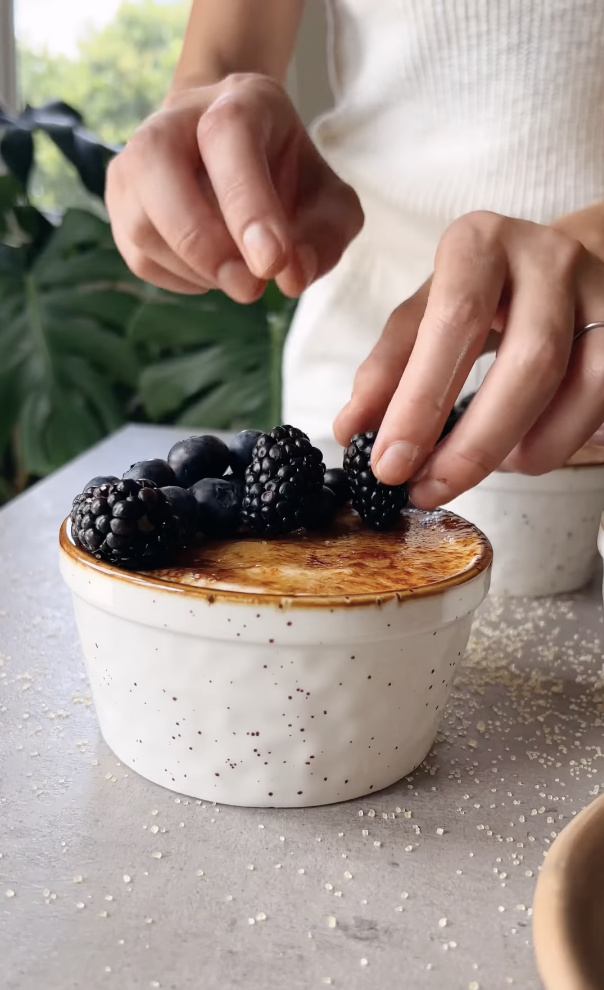 Why We Love It: It's creamy, it's crunchy, and it's creme brûlée-adjacent—that's right, this recipe is your ticket to the most indulgent, decadent, and incredibly easy breakfast. All you need are two ingredients, a kitchen torch (a must for any adventurous home cook), and the toppings of your choice. Eat your heart out, Paris.
Hero Ingredient: It's the super-satisfying, creamy skyr (thick Icelandic yogurt) for me.
What are your favorite overnight breakfast recipes? Share them in the comments!