I always feel good about giving edible gifts around the holidays. I know they'll be enjoyed and not go to waste, plus, as the gift giver they're easy on my budget and fun to prepare. If you're hoping to bake something for the people on your list, try one of these delicious quick bread recipes for gifts all your loved ones will appreciate. From pumpkin to cinnamon to apple, each delivers seasonal flavors in a heartwarming, made-from-scratch package that's missing nothing other than a lovingly tied ribbon or twine.
Plus, the comforting scent that'll swirl through your home during the bake is a convenient perk, and arguably, reason enough to bust out the mixing bowl! So, scroll on for some of our favorite holiday quick bread recipes that we'll definitely be making this year.
Featured image by Michelle Nash.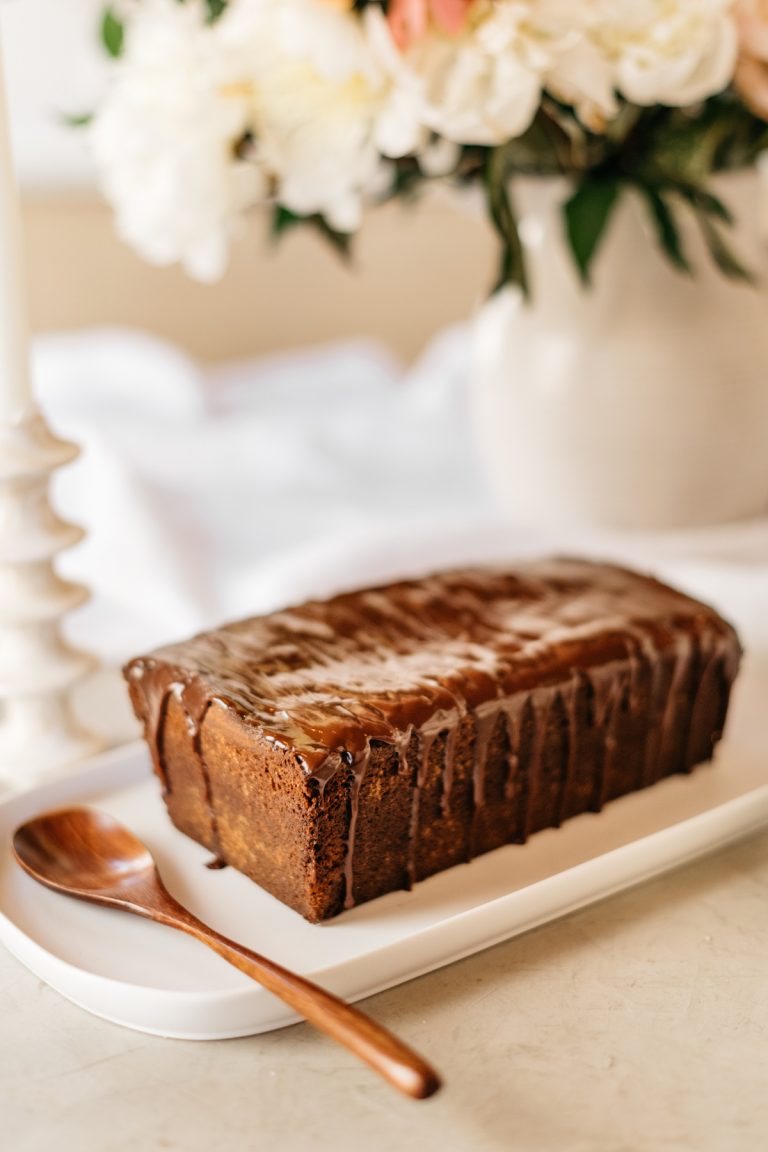 Why We Love It: Truly, what's not to love? This chocolate wonder combines everything we want in a cake, almost to a paradoxical, how-is-that-possible degree. It's light and airy, and decadent while not making you want to cuddle up in a food coma. In other words, it's the holiday dessert of anyone's dreams—and a pound cake that's sure to make a chocolate lover out of anyone.
Hero Ingredient: The (easy) chocolate ganache tops this cake off with a bittersweet, silky-smooth finish. Call it holiday magic.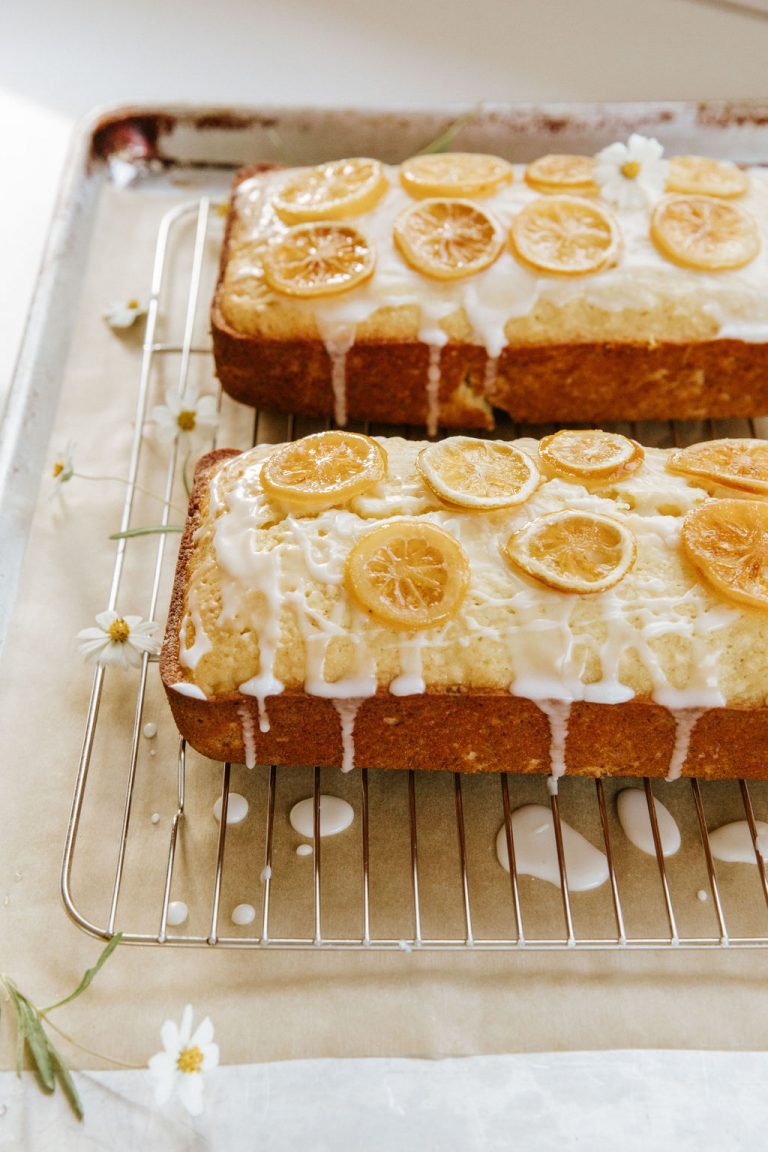 Why We Love It: Lemon ricotta is a perfect food pairing. The citrus' sour, slightly bitter flavor beautifully balances out the richer ingredients, cutting through their decadence. If you haven't had a ricotta cake before, it's something special. The crumb is light and moist. Give this to anyone on your list and they'll be blown away by the welcome surprise of sunshine to brighten up their holiday.
Hero Ingredient: Don't doubt the almond extract. It adds a nice nutty note that's absolutely unexpected, but totally divine.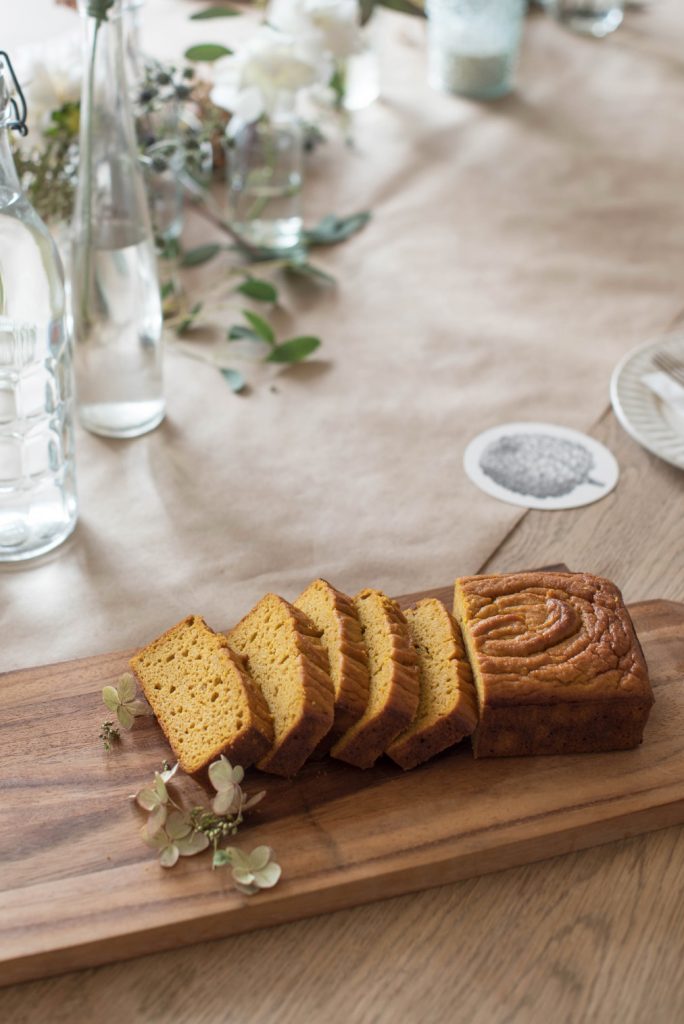 Why We Love It: Any way you slice it, this cake is the ultimate tea-time snack. It's light, moist, and combines wholesome ingredients for an indulgence you can feel good about. A unique spin on the classic pumpkin cake, this recipe would make a good gift for any adventurous or gluten-free eater on your list.
Hero Ingredient: Rice flour not only makes this tea cake naturally gluten-free, but it also creates a wonderfully chewy and smooth texture that's reminiscent of the most addicting mochi.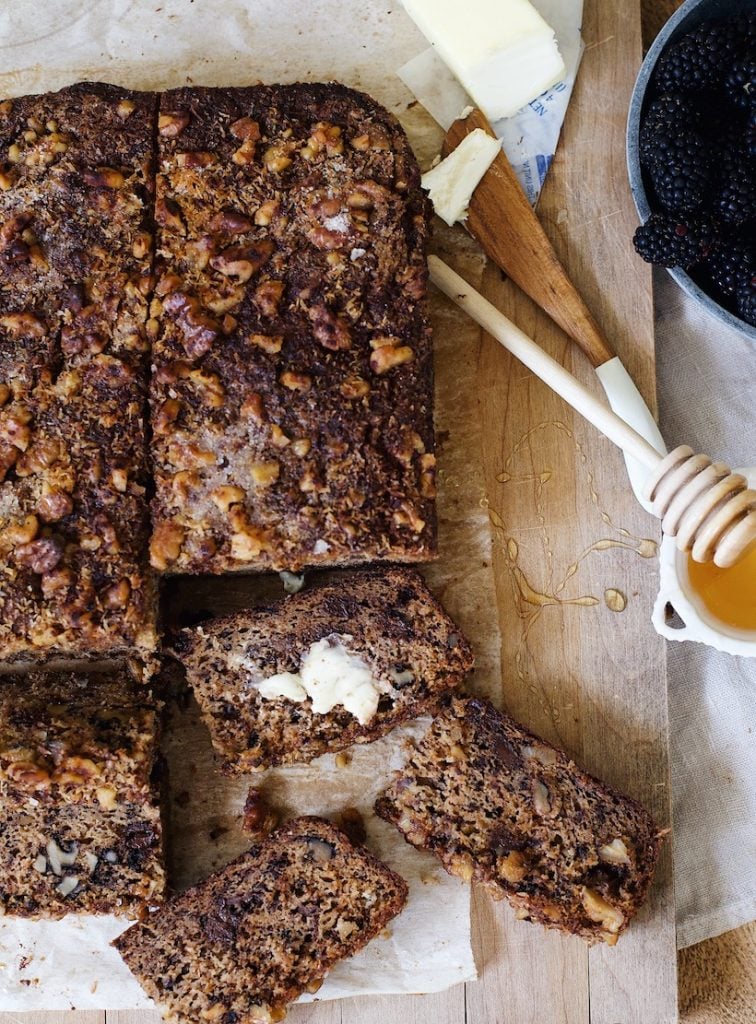 Why We Love It: I'm here for recipes that describe themselves as "healthyish." This banana bread balances a stick of butter with plenty of nuts, whole wheat and almond flour, and all the bananas (five!). There's nothing better than letting a bunch of almost-too-ripe bananas in your fruit bowl inspire an afternoon of bread baking. This version is a breeze to whip up, and of course, easy to enjoy.
Hero Ingredient: I love finishing off my banana bread with a sprinkling of cinnamon (in addition to the teaspoon already in the batter) for a little welcome spice in your slice.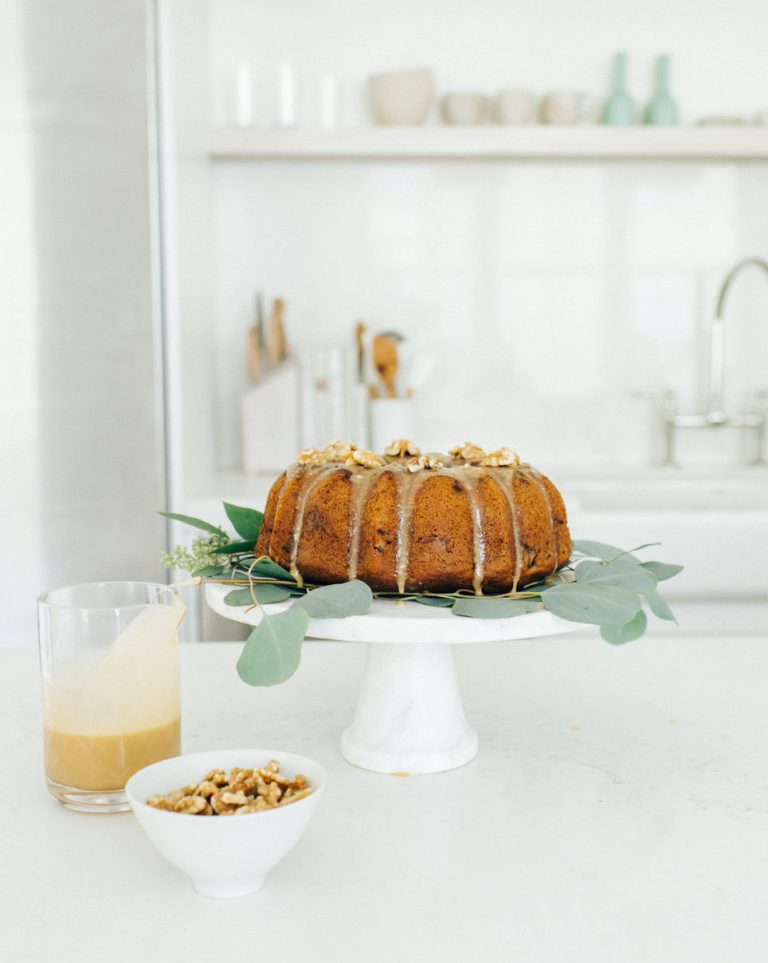 Why We Love It: I'm always impressed by recipes that level up the classics. This has all the indulgence of your traditional loaf—butter, sugar, flour, and pumpkin purée—and then goes all-in with a tablespoon of pumpkin pie spice plus a teaspoon of cinnamon. Bake up a loaf, and the heavenly scent alone will rival your favorite pumpkin candle.
Hero Ingredient: Adding a half cup of brown sugar to the batter gives your bread a lightly caramelized flavor that balances out the sweetness beautifully.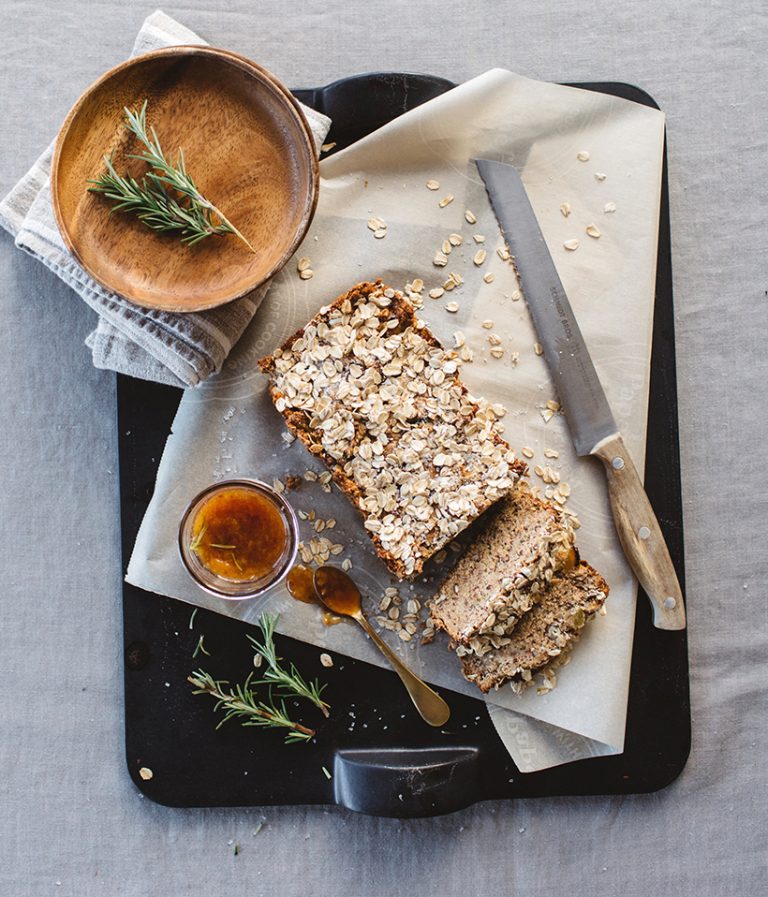 Why We Love It: The combination of flavors packed into a single loaf of this bread is unreal. Get ready for the soul-satisfying scents of cinnamon, rosemary, and ginger to waft through the kitchen as your bread bakes away. Add to that mix-ins like pecans, golden raisins, and shredded zucchini, and not only is this recipe nutrient-dense, but it's just about the most delicious thing you could enjoy with a cup of tea.
Hero Ingredient: I love using applesauce in my baking projects. It adds fiber while also keeping your baked goods moist and fresh for days.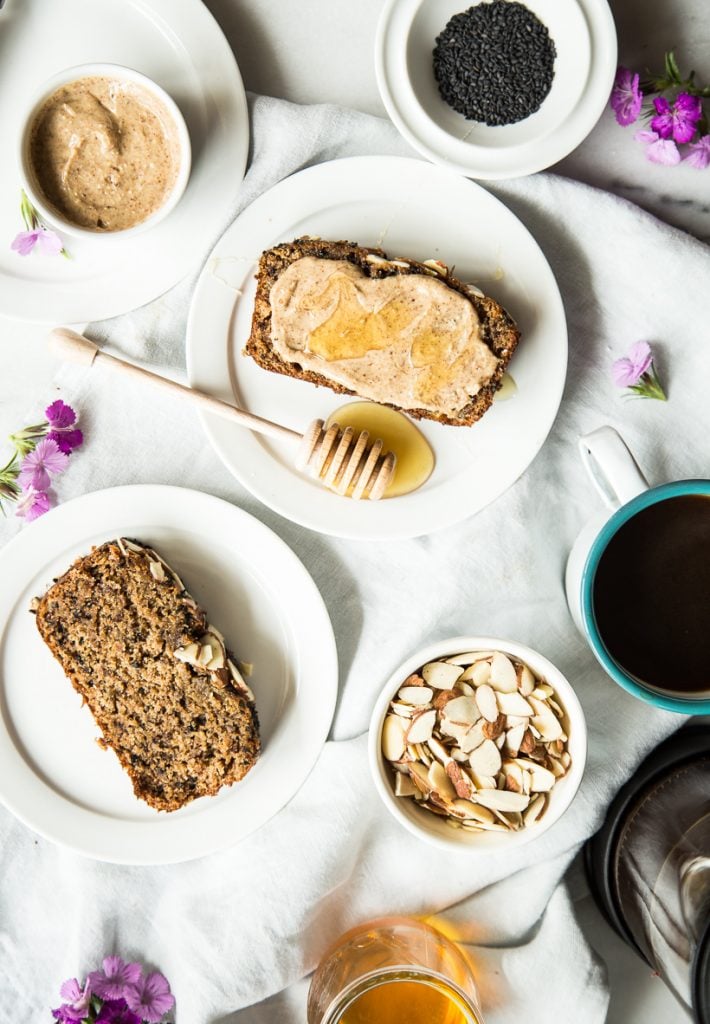 Why We Love It: This recipe is banana bread taken to new heights. It'll give you all the cozy vibes of your favorite banana bread while also adding a few unexpected, but very welcome flavors. The black sesame seeds give your bread a little nuanced crunch while the coconut oil brings a tropical twist. And while I'm typically all about the bread itself, it's really the topping that makes this the genius recipe that it is.
Hero Ingredient: About that topping. The tahini almond butter is exactly what it sounds like: tahini, almond butter, and a little honey to taste. Be generous with your dollop—your slice of banana bread will thank you.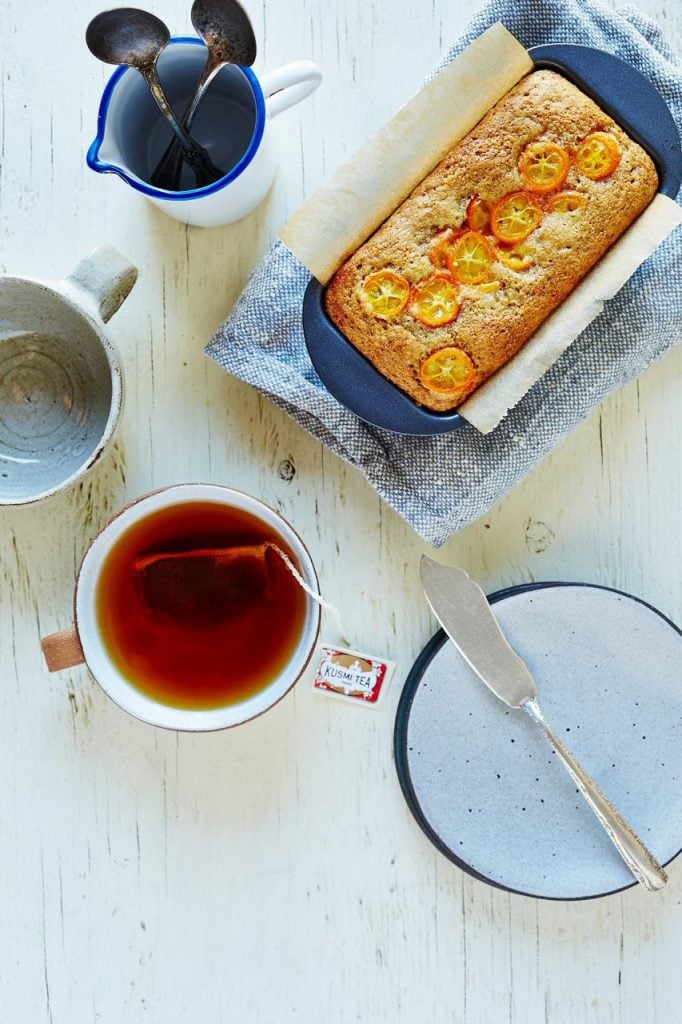 Why We Love It: I ate my first kumquat as a teenager, sitting at the kitchen table. I remember my dad putting out a bowl filled with tiny oblong citrus. He told me to eat the entire thing, so I popped one in my mouth, and let me tell you—whoa. The fruit is packed with a burst of sweet-tart flavor and is now my all-time favorite winter snack. Well, perhaps with the exception of this cake.
Hero Ingredient: Almond flour gives this loaf the gluten-free stamp of approval. The alt flour also adds a little nuttiness that makes this cake hearty, delicious, and perfectly at home next to a warm cup of tea.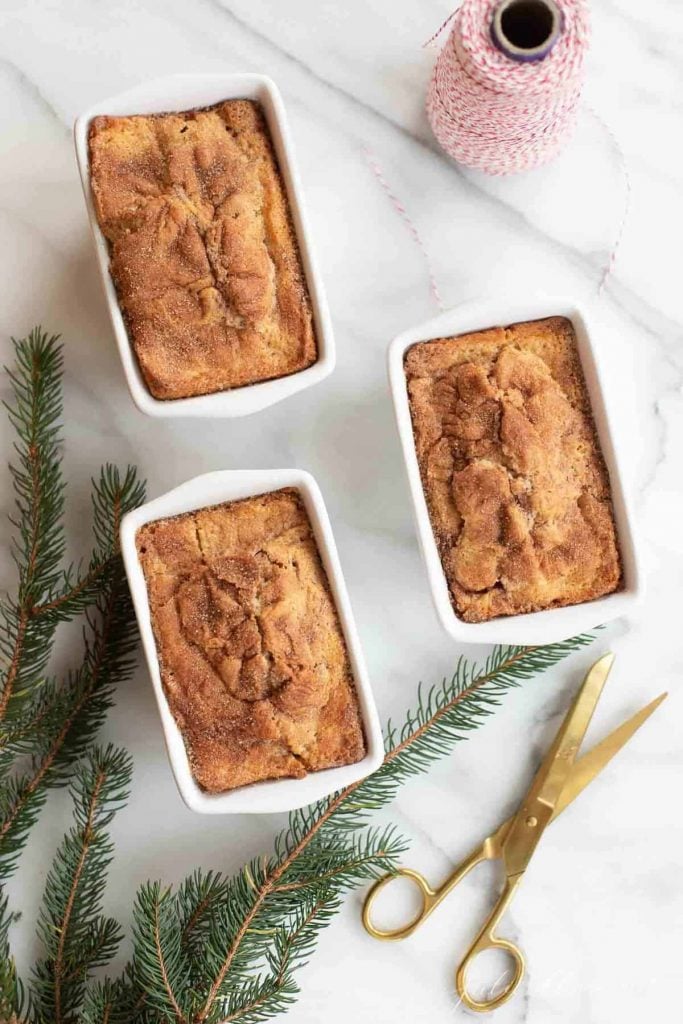 Why We Love It: This is just about as quick as quick breads can get. Five minutes of hands-on work leaves you with a bread that's moist, smelling of Christmas cheer, and that will make the perfect breakfast, snack, or dessert for anyone lucky enough to be gifted a loaf. If you want to experiment, try adding raisins or nuts, or making a cream cheese glaze that'll send this bread straight into indulgence territory.
Hero Ingredient: Two cups of milk give this bread its light and fluffy crumb. Any milk will work, so if you'd like, feel free to swap in the alternative milk of your choice.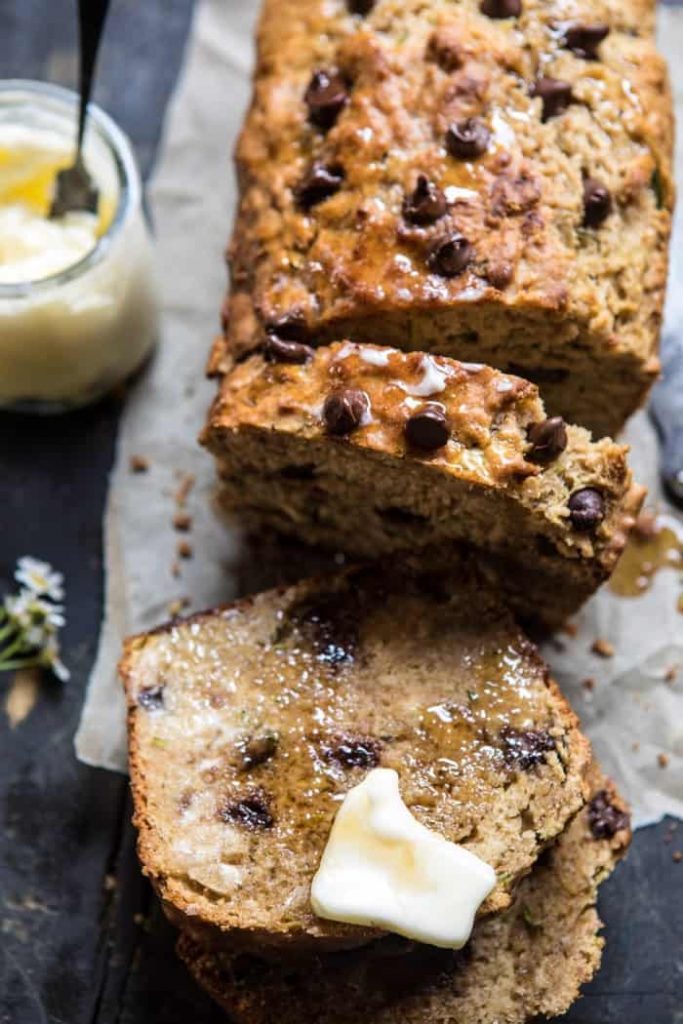 Why We Love It: Baking has a way of brightening up anyone's day, no matter the mood. This bread is truly the gift that keeps on giving. It's stress-relieving and soothing for the baker to mix together just as much as it's a delight for anyone to receive. Plus, it's the perfect hybrid of two of my favorite sweets: banana and zucchini bread. Banana brings the sweetness while zucchini adds moisture to your bread. I'd take a loaf of this under my Christmas tree any day.
Hero Ingredient: Whichever chips you choose, semi-sweet or dark, be prepared for pockets of melty, luscious chocolate in every bite (in case the banana and zucchini seemed a little too healthy).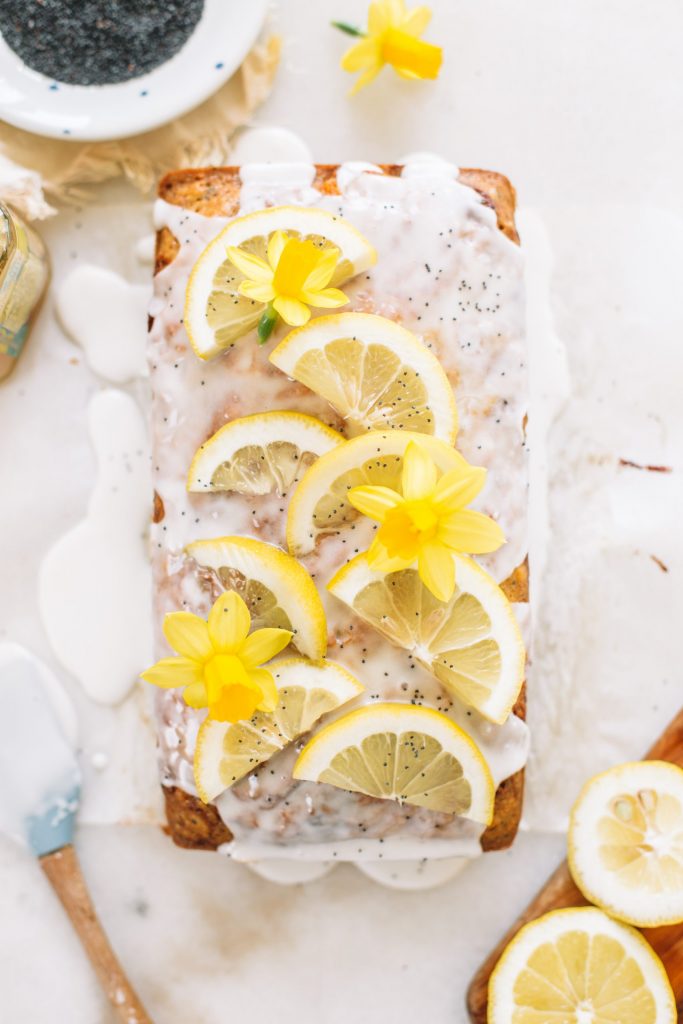 Why We Love It: While some might relegate lemon poppyseed to spring desserts only, I'm of the opinion that the flavor pairing belongs in my sweets all throughout the year. The citrus brings a bright, fresh flavor to the dark days of winter. Fair warning: this bread is not for the lemon-averse. There's zest in the batter and a good amount of juice in the icing. But if you or your recipient are lemon lovers like myself, you'll be a very happy snacker.
Hero Ingredient: This is not your normal lemon cake. It's filled with a lemon curd core that makes it magically moist and bursting with the floral, almost pine-y flavor of lemon.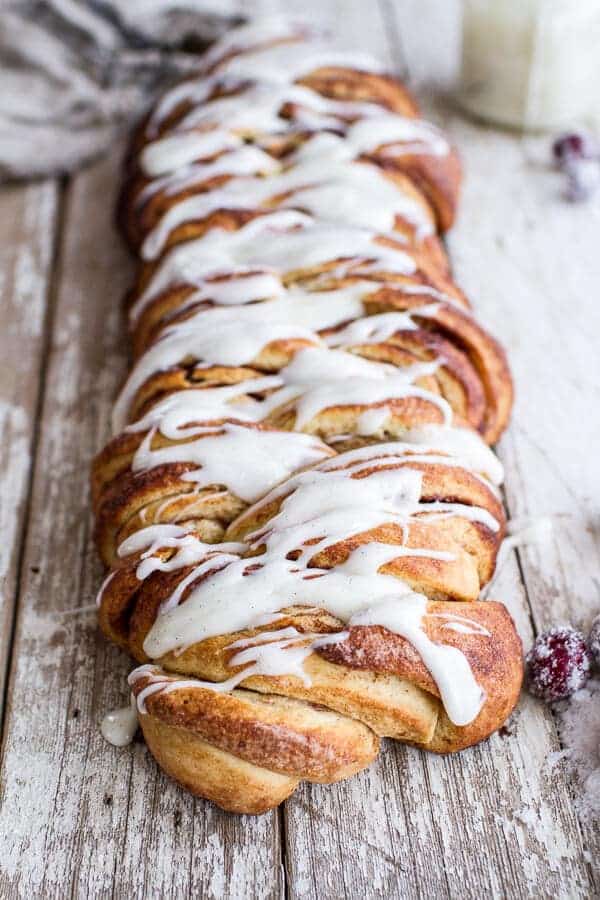 Why We Love It: When I come across a recipe that brings together two (or more!) of my favorite desserts, I'm a happy gal. This pull-apart bread satisfies my constant Christmastime craving for cinnamon rolls while also being super easy to bake up in a loaf pan. While it does need an hour to rise, that's about as complex as this recipe will get. Other than that, simply cover and set it in the fridge until it comes time to bake.
Hero Ingredient: Not a fan of eggnog? Get ready to change your tune after you taste this eggnog-spiked dough.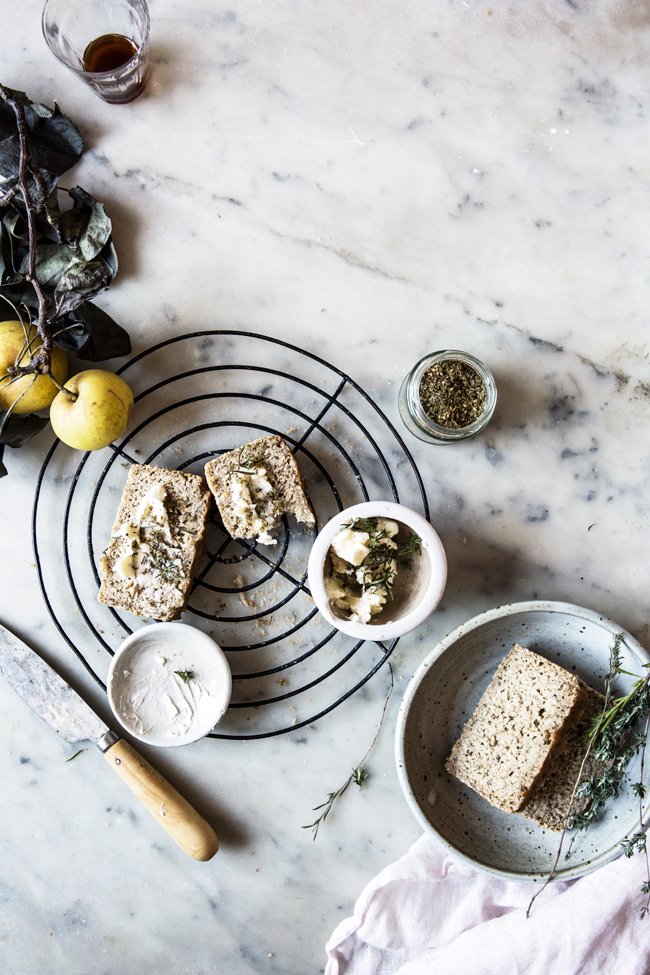 Why We Love It: When Aran Goyoaga adapts one of Heidi Swanson's recipes, you know you're in for a treat. Inspired by the little rye bread recipe from Swanson's book Near & Far, Goyoaga added a few twists to make it gluten-free. It's the ideal balance of healthy and indulgent plus sweet and savory. The blend of brown rice, teff, and oat flours make it substantial and dense. Goyoaga topped her bread with blue cheese, slices of Asian pear, and just a drizzle of maple syrup. Who said lunch couldn't double as dessert?
Hero Ingredient: The tablespoon of runny honey gives your loaf a distinct sweetness that makes it difficult not to devour.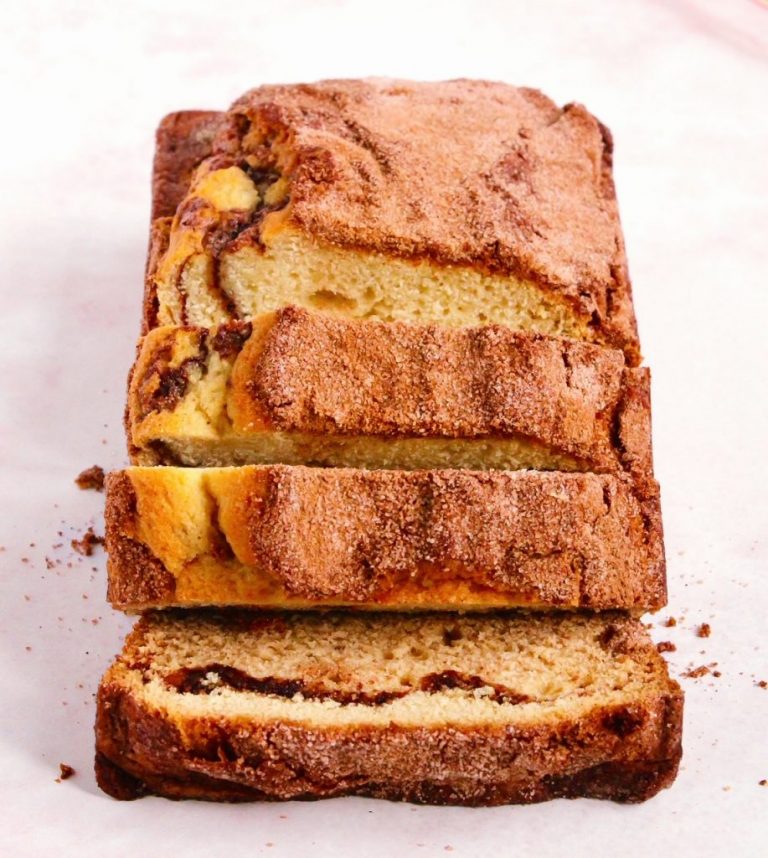 Why We Love It: As a kid, my favorite after-school snack was a piece of cinnamon raisin bread that came pre-sliced and ready for the toaster. My tastes have since developed, but my love of the cinnamon and raisins swirled into bread is forever. While it's a clear step up from the store-bought slices I used to snack on, it's just about as easy to prepare. Comforting, cozy, and super, super moist, this bread is holiday gifting at its best.
Hero Ingredient: I'm not a fan of whiskey, but this recipe mixes a splash of the spirit with brown sugar and vanilla for a wonderfully warming flavor.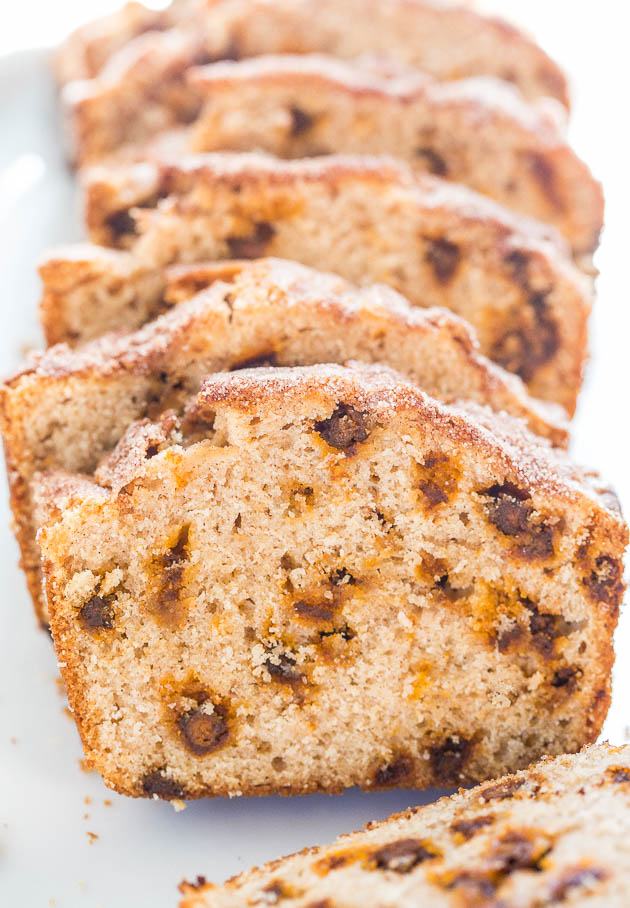 Why We Love It: It's official: My quick bread dreams have come true. Snickerdoodles are one of the best cookies around, and when their sweet and cinnamon-y flavor gets put into a quick bread, the final bake is bound to be the best thing you've ever eaten. Just in case the ribbon of cinnamon sugar that runs through this bread wasn't enough, cinnamon chips are folded in at the end to put this recipe over the top.
Hero Ingredient: This bread has the slightest tangy taste thanks to the bit of sour cream incorporated into the batter. Not only that, but it's responsible for keeping this bread fluffy and moist.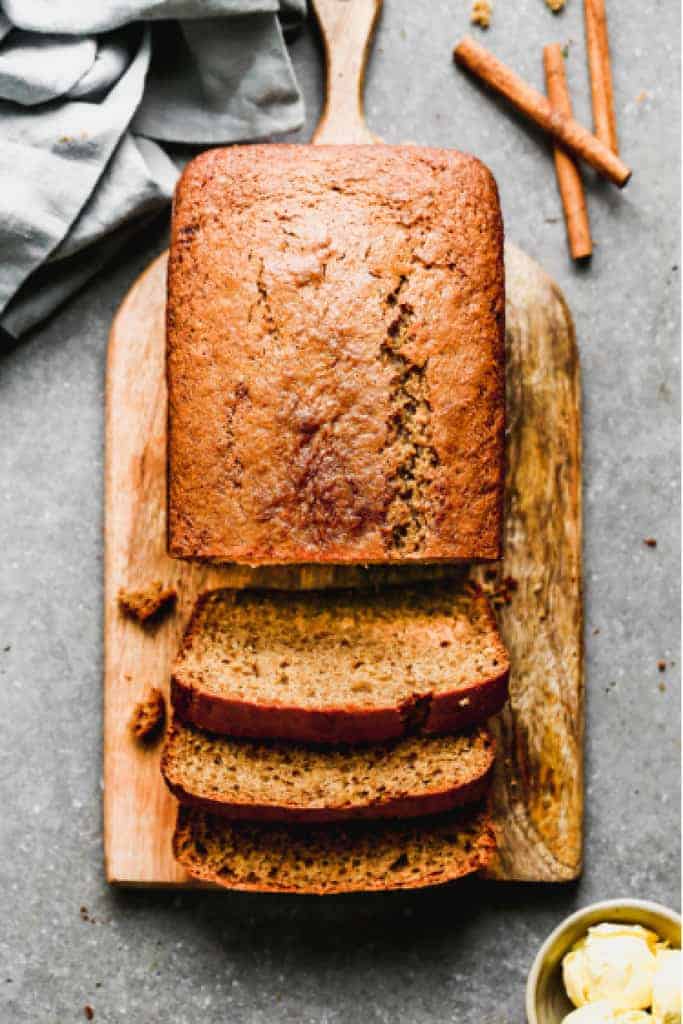 Why We Love It: Many quick breads can be heavy on sugar, so if you're looking for a lighter version to give as a gift, you need this recipe. It cuts down on the sugar by leaning on applesauce for natural sweetness and Greek yogurt for moisture. It's easy to make ahead and customize as you please, so if you want something beyond the basic recipe here, by all means, get creative.
Hero Ingredient: Nutmeg is one of my favorite spices to incorporate into cold-weather bakes. The teaspoon of ground nutmeg in this recipe adds a touch of fresh, bittersweet flavor that pairs beautifully with the cinnamon's bite.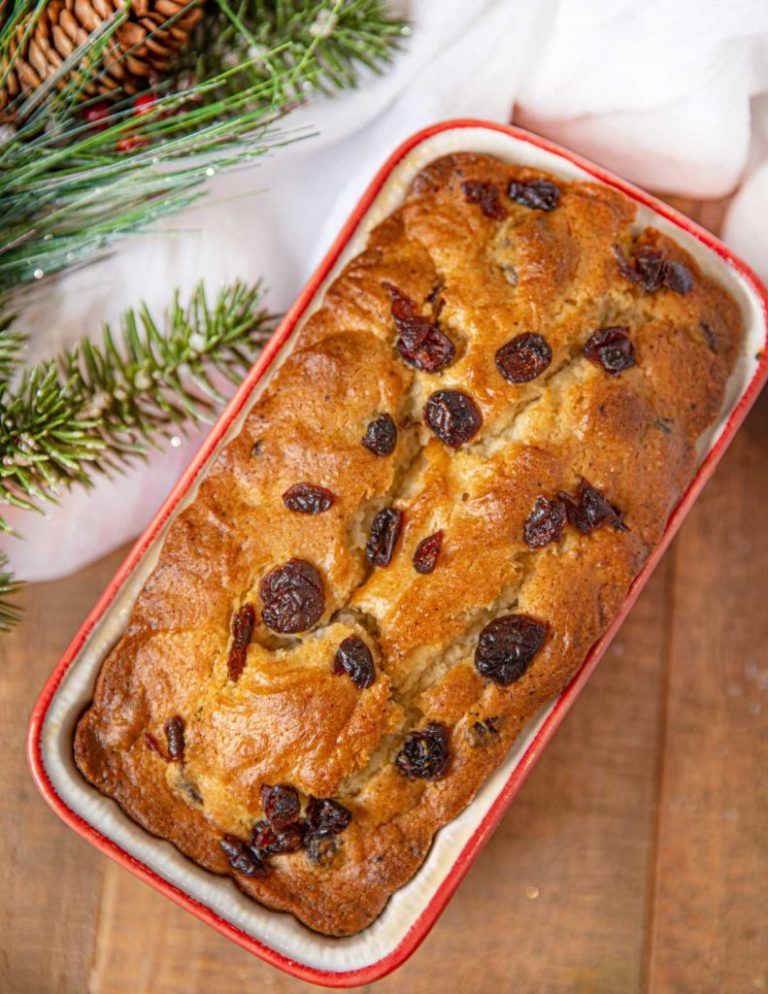 Why We Love It: This bread brings all the flavors of Christmas together in one single loaf. It has a deliciously tender crumb, is super quick to make, and does the orange and cranberry combo beautifully. If you'd like, you can add a handful of white chocolate chips for richer and even more buttery bread.
Hero Ingredient: Instead of using fresh cranberries, this recipe relies on orange juice-soaked dried cranberries for a bit of added moisture and flavor.
This post was originally published on November 23, 2019, and has since been updated.