Simple Potato Salad with Smoked Chili Aioli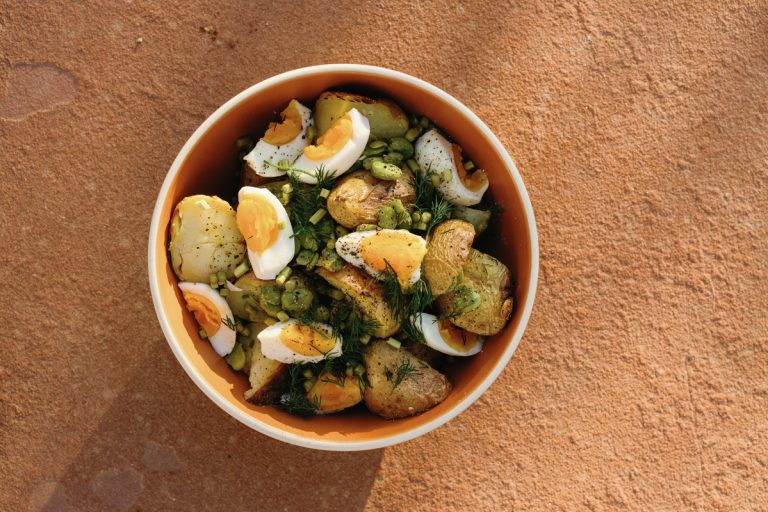 There's no doubt about it, potato salad is a classic that's made for al fresco summer meals. From picnics and barbecues to potlucks and family dinners, a simple potato salad recipe can easily nourish a crowd with just a handful of ingredients.
This particular potato salad recipe comes courtesy of Alison and Jay Carroll, who prepared the dish for us during our team's visit to their Joshua Tree home. And when we say it's beyond simple, we mean it. The recipe calls for just 6 ingredients, bringing all the summer flavors we crave to the party. Our team was stunned by its elegant simplicity—with no mayo in sight.
Alison Carroll's Simple Potato Salad with Smoked Chili Aioli
This recipe subs mayonnaise for olive oil— a twist that I'll be incorporating into all of my potato salad ventures in the future. It makes this dish feel less heavy and ten times healthier. The simple chili aioli also packs plenty of heat that complements the potatoes and soft-boiled eggs perfectly.