We all want healthy, beautiful skin—it's empowering and mood-boosting but it's also a window into our overall well-being. And while opting for clean, non-toxic skincare is important, achieving radiant skin goes much deeper than just the products we put on our bodies: It's the food we eat, the air we breathe, the mindfulness practices we incorporate, and so much more. But let's start with the best foods for clear skin.
There are a variety of ingredients that keep your skin nourished, strong, and glowing. In other words, what you eat can positively or negatively affect your body's largest organ—your skin.
Knowing that beauty begins on the inside, if you're not nourishing your body with nutrient-dense, anti-inflammatory foods, your skin will bare it.
For a clear complexion, healthy hair, and strong nails, start by taking inventory of what you're consuming. Said differently: even if your skincare routine is intentional and functional, you also want to support your internal beauty game. Start within. Rather than focus on superficial external fixes, a more sustainable strategy is key. It requires loading up on whole foods, healthy fats, and staying hydrated. In other words, there is a direct correlation between what we eat and how it manifests in our skin's condition—glow from the inside out.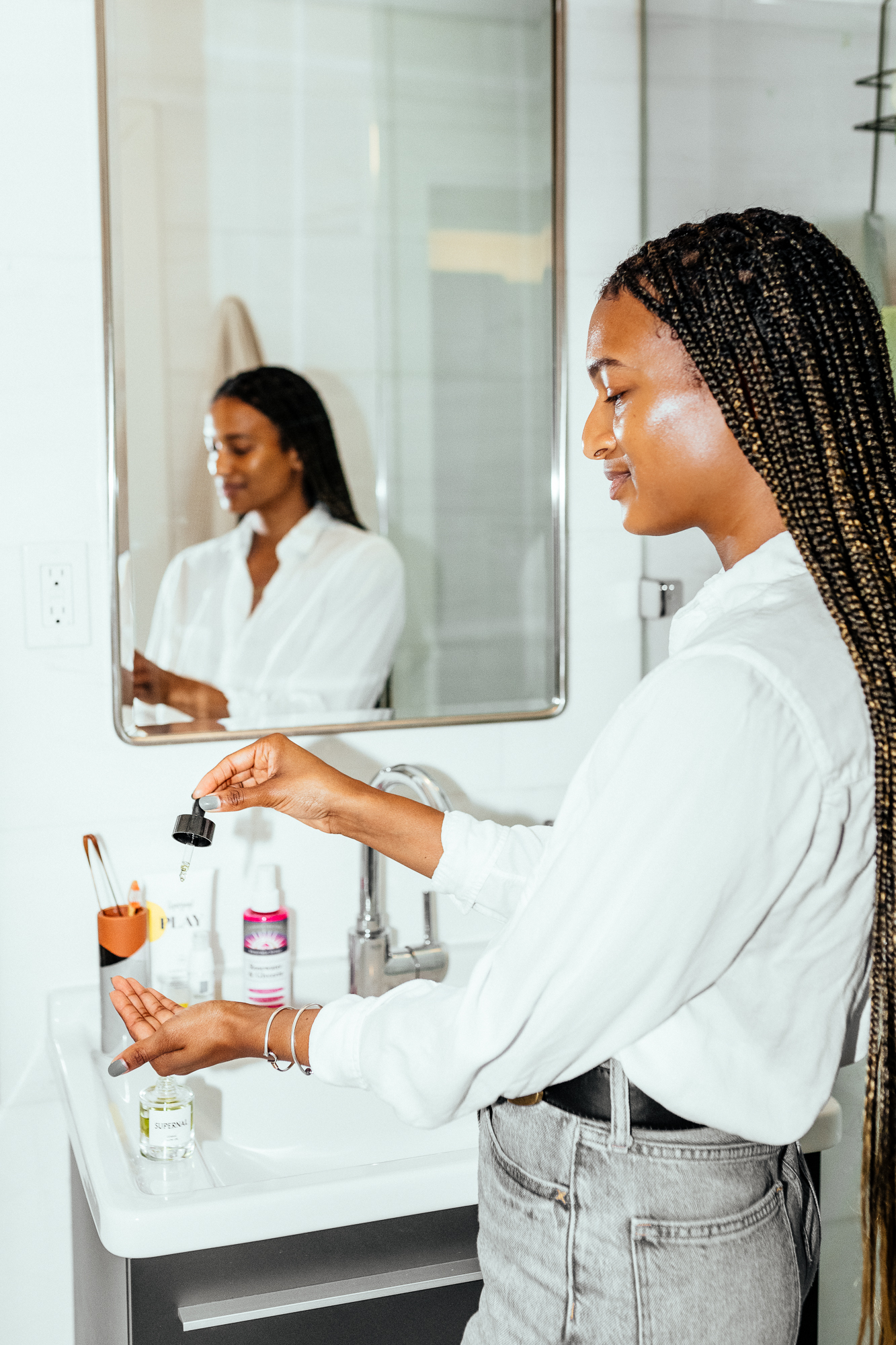 What Foods to Avoid for Clear Skin
Before diving into the best foods for clear skin, let's chat about foods to minimize. Restriction and deprivation are not the goal, moderation is. When it comes to your skin, certain ingredients are more beneficial than others. Foods like refined carbs, sugar, and conventionally-raised meat are better when consumed on a less frequent basis.
The Link Between Diet and Acne
While the link between diet and acne is controversial, a few small studies suggest that high glycemic load diets do more harm than good. Foods rich in refined carbohydrates (cereal, pasta made with white flour, etc.), sugar-laden sodas, and conventional meat can lead to blood sugar regulation issues and spiked insulin levels. In turn, leading to inflamed, dull, or puffy skin.
In essence, refined carbohydrates are absorbed quickly into the bloodstream, spiking blood sugar levels. When these levels rise, insulin also increases to help shuttle blood sugars out of the bloodstream and into your cells. However, chronically high levels of insulin are not helpful for those with acne-prone skin. Insulin makes androgen hormones more active, contributing to acne development.
Furthermore, omega-6 fats can also lead to adverse skin conditions. Unfortunately, much of the processed food in the United States contain large amounts of corn and soy oils. These are pro-inflammatory, rich in omega-6 fats. Fewer foods contain omega-3 fats, like fatty fish and walnuts. This imbalance of omega-6 fats (present in everything from protein bars to frozen pizza) to omega-3 fats causes inflammation in the body, which can worsen acne.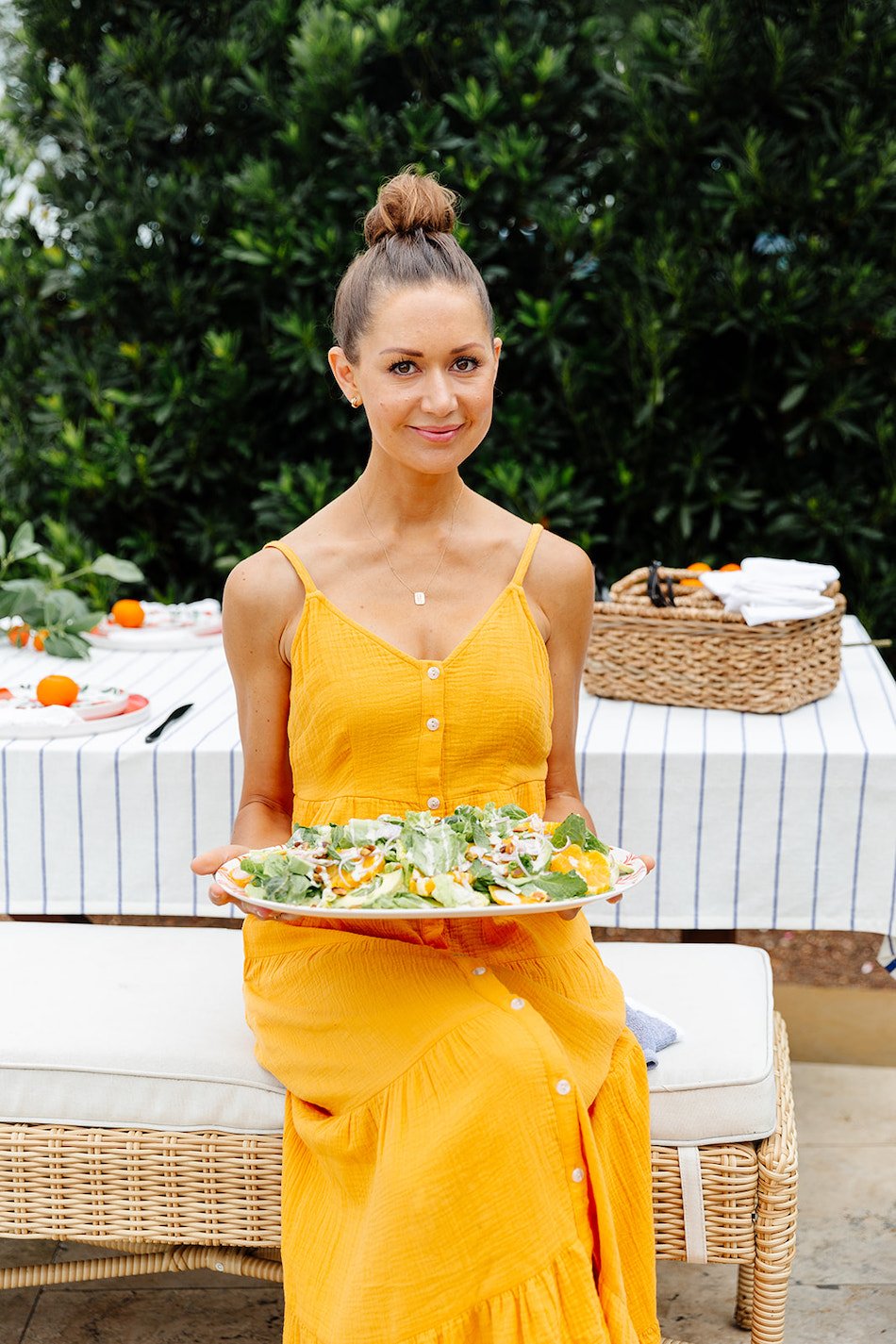 Best Foods for Clear Skin
In order to promote clearer skin, you want to focus on nutrient-dense foods. Meaning, they're as close to the earth (or the ocean) as possible. These lower glycemic foods, from protein to vegetables, aid in supporting healthful skin.
Avocado

Berries

Dark Chocolate

Eggs

Extra-Virgin Olive Oil

Green Tea

Leafy Greens

Salmon

Sauerkraut

Sweet potatoes

Turmeric

Walnuts
Discover the 12 best foods for clear skin below, how and why they work, along with recipes to start cooking with them now!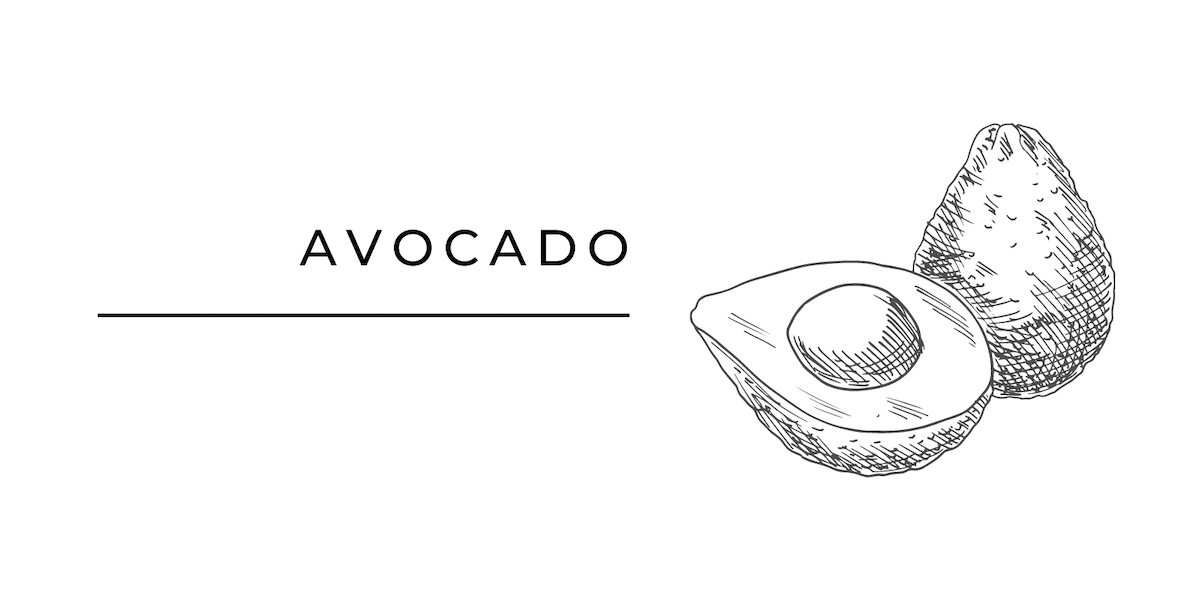 Avocado
Avocados are high in monounsaturated fat, helping maintain healthy cholesterol levels. When eaten in place of inflammatory fats (like trans fats found in packaged pastries), these fats keep your skin moisturized. Additionally, avocados are high in vitamin E, aiding in protecting your skin from free radicals. In other words, avocados can protect your skin from damage and aging. Add avocado to your smoothies, roasted sweet potato, or puree it into pesto.
Recipe: Tomato, Avocado, and Cucumber Salad by Camille Styles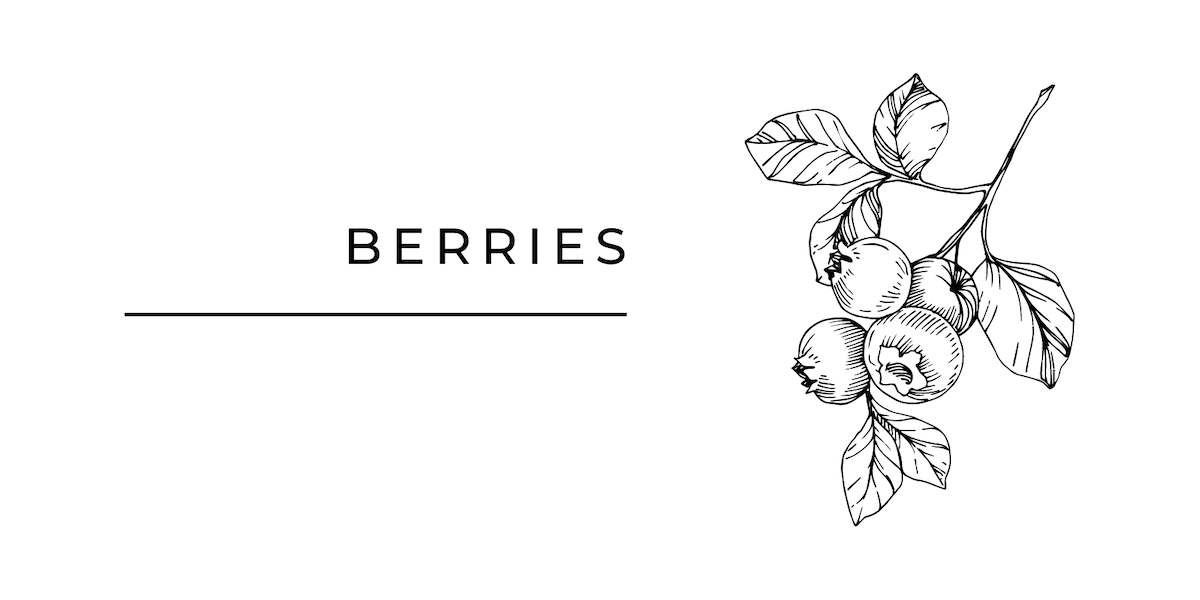 Berries
Berries are chock-full of antioxidants. Specifically, they contain a polyphenol antioxidant called ellagic acid, which may help decrease signs of aging related to sun exposure. From wrinkles to dark spots, ellagic acid—in a topical form—assists in fighting fine lines and wrinkles. 
Blueberries, specifically, are high in anthocyanin, which may support collagen synthesis. In a few studies, applying anthocyanin from berries reduced collagen breakdown, increasing overall collagen production. From smoothies to crumbles, there are endless ways to toss berries into your favorite recipes.
Recipe: Blueberry Coconut Bircher Muesli by The First Mess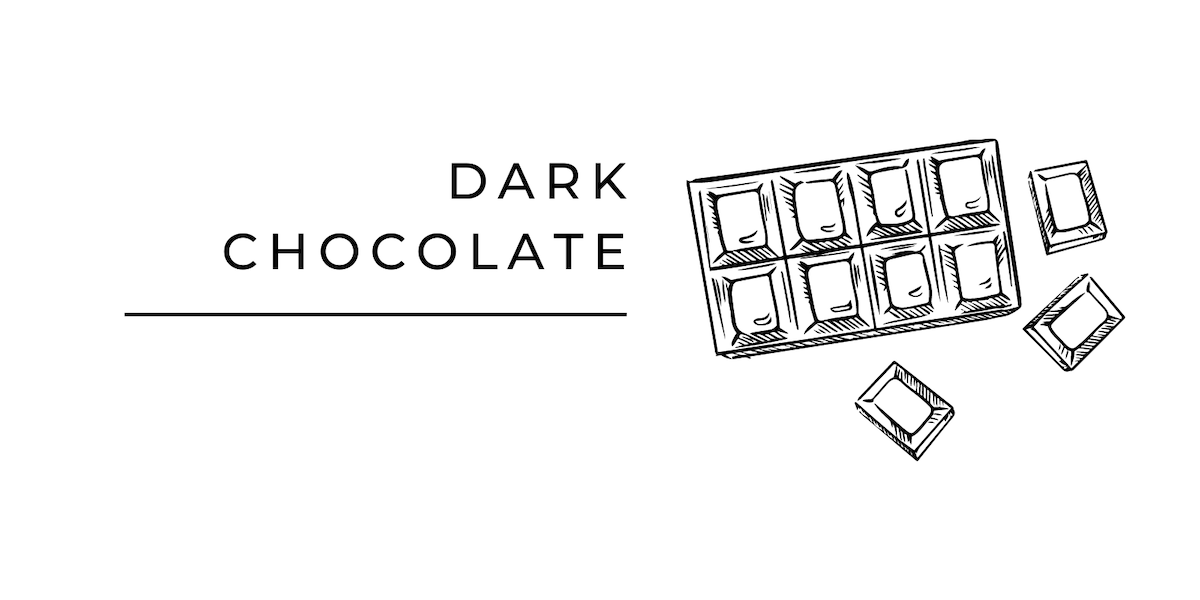 Dark Chocolate
In case you needed an excuse to eat dark chocolate (70% or higher), this is it. Whether you eat squares of dark chocolate after dinner, add it to your favorite brownie recipe, or use it as a topical beauty treatment, cacao is packed with nutrients. 
According to research, dark chocolate gives your skin a smoother texture, less skin redness when exposed to the sun, and prolonged skin hydration. In essence, flavonoids in chocolate help reflect harmful UV rays. It also helps reduce dark spots and pigmentation, keeping your skin glowing. Improving collagen content, dark chocolate boosts circulation and delays the appearance of fine lines and wrinkles. Last but not least, essential minerals found in cacao—like copper, iron, and zinc—promote cell growth, helping keep your skin looking younger. 
Recipe: Raw Cacao Bites by Simple Vegan Blog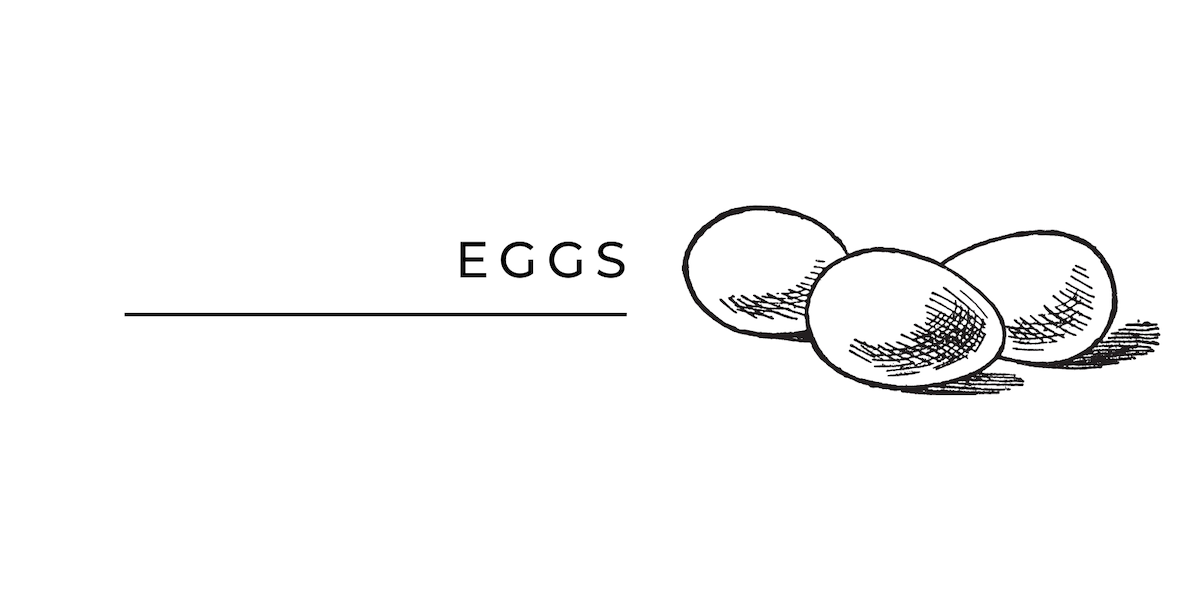 Eggs
Much like the benefits for your hair, eggs provide wonderful nourishment for your skin. The lutein in eggs provides hydration and elasticity. Furthermore, the egg white's accompanying protein helps repair tissue and keep skin firm. From shakshuka to simple scrambles, eggs have the potential to improve skin tone. They're also full of vitamins and minerals to support a healthy pregnancy. 
Recipe: Mushroom Goat Cheese Frittata by Cozy Peach Kitchen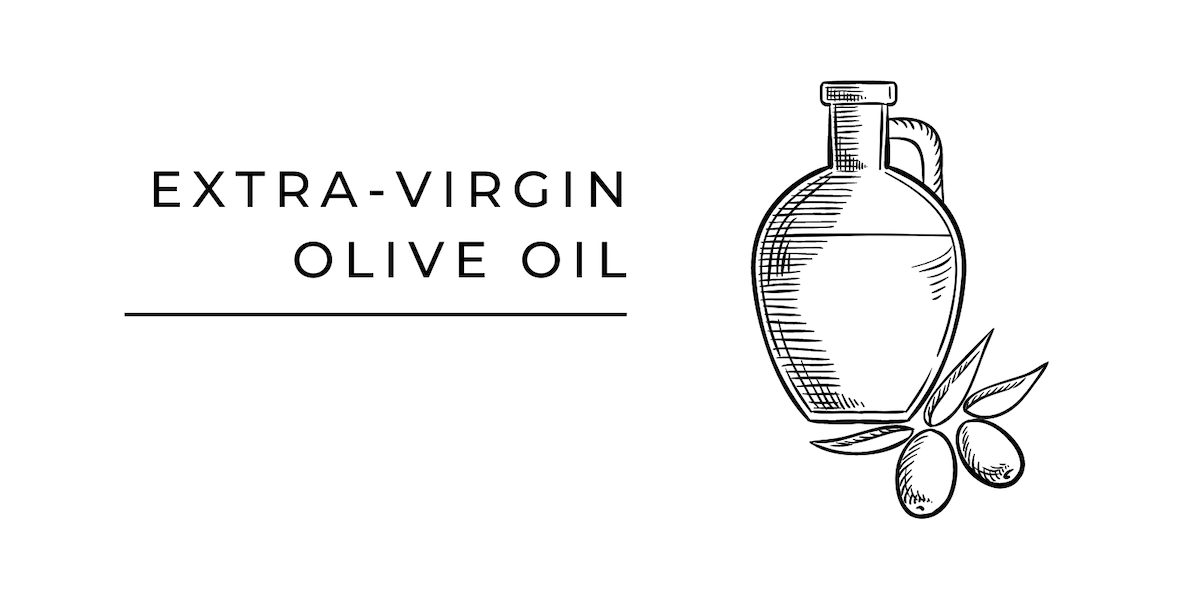 Extra-Virgin Olive Oil
Extra-virgin olive oil, a staple in the Mediterranean diet, acts as an antioxidant for your skin. When applied topically, olive oil may prevent premature aging and aid in hydration. Some research also suggests that putting olive oil on your skin after sun exposure can fight off cancer-causing cells.
Keep in mind that not all olive oil is created equal. Look for cold-pressed, extra-virgin olive oil that was grown, pressed, and bottled in a single country. In terms of its uses, the sky is the limit. From raw salads to sautéed veggies, olive oil adds satiating fat and flavor.
Recipe: Simple Mediterranean Olive Oil Pasta by The Mediterranean Dish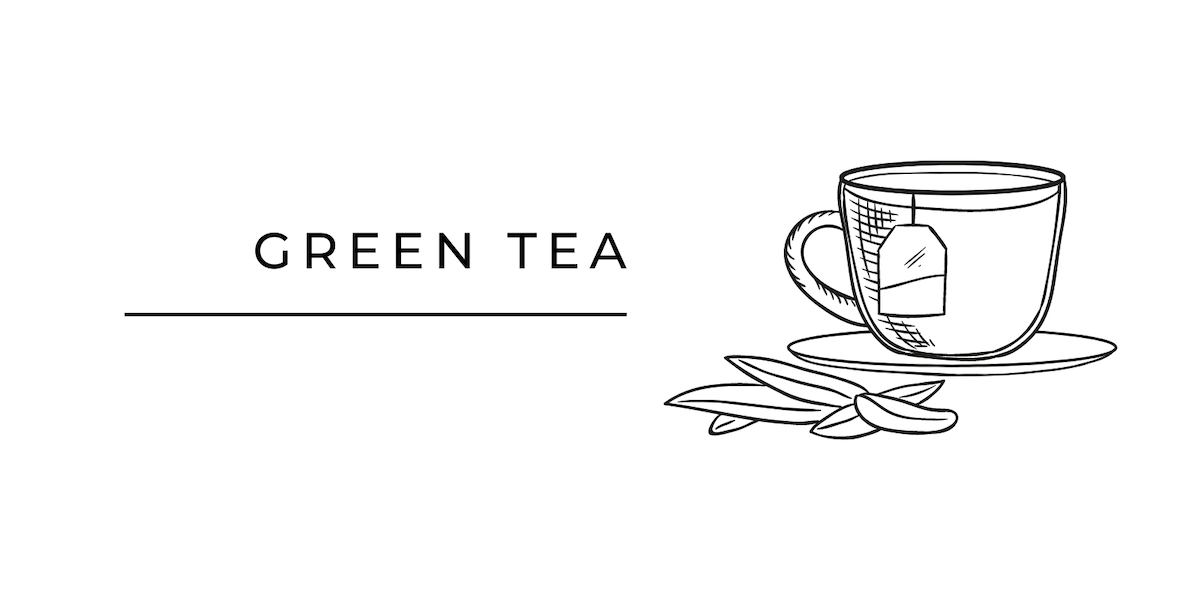 Green Tea
Whether you enjoy a warm cup of green tea in the winter or iced green tea in the summer, this powerful ingredient contains high levels of an antioxidant called EGCG. EGCG is known to fight damage from UV rays, thus helping prevent skincare. Green tea's antioxidants aid in combating signs of premature aging. It's also full of vitamins B2 and E, which are both essential for skin health. 
Recipe: Iced Green Tea with Mint and Ginger by The Kitchn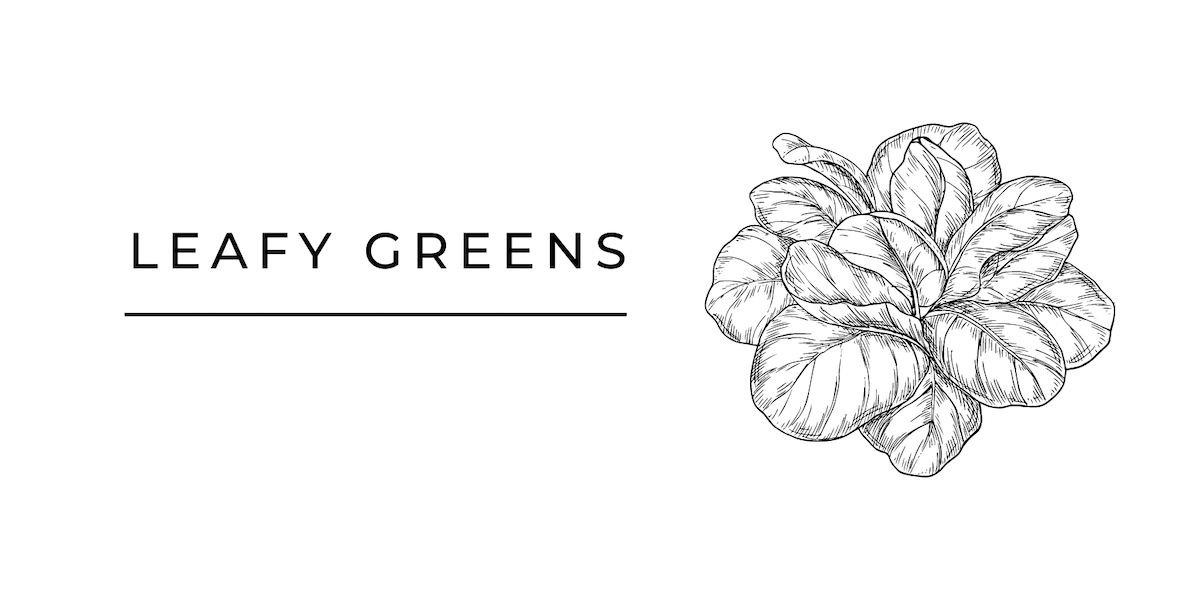 Leafy Greens
We all know that a diet rich in leafy greens nourishes our body on a cellular level. Aiming for at least one big salad a day is an easy way to increase vegetable consumption, use up leftover protein, and eat the rainbow.
With the inclusion of leafy greens, you're able to support a healthy gut. And as a result, healthy skin. Leafy greens—along with asparagus, garlic, and leeks—are prebiotics. Prebiotics feed your gut's good bacteria. In turn, restoring your gut microbiome and positively impacting your skin.
Recipe: Bright Spring Salad by Love and Lemons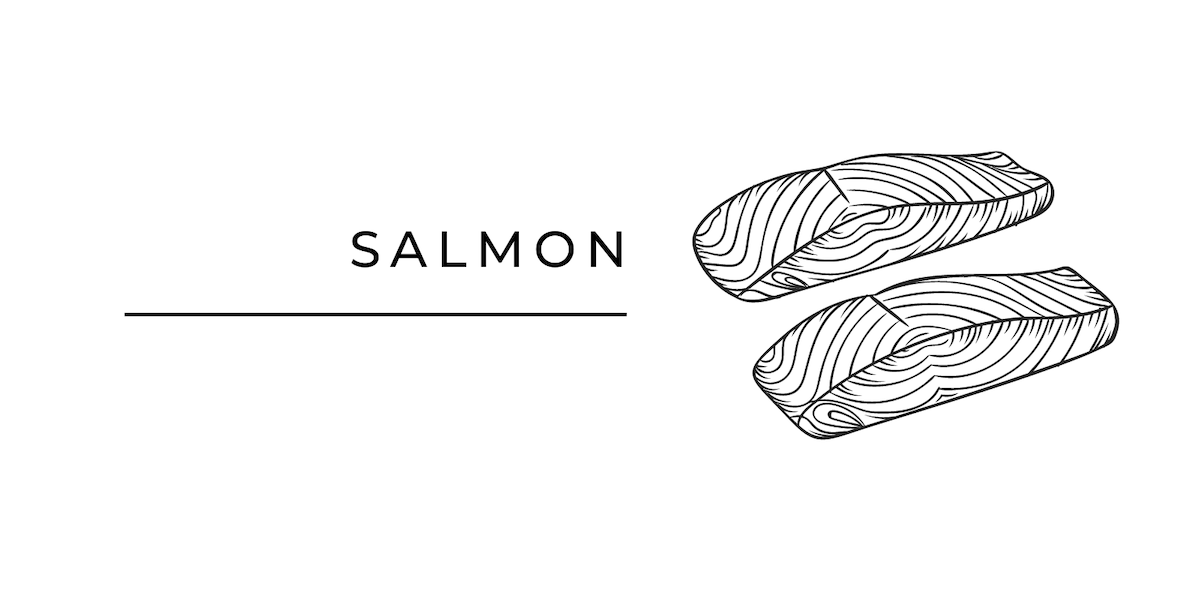 Salmon
Fatty fish—like salmon and mackerel—are rich sources of omega-3s. These help keep the skin supple and moisturized. Plus, they make the skin less sensitive to the sun's harmful UV rays. These fats help reduce inflammation (which can lead to acne) and redness. Aim to eat salmon, or another fatty fish (like herring or anchovies) 1-2 times per week. From lox to herring on toast, there are a variety of delicious, creative ways to increase your seafood consumption.
Recipe: Roasted Wild Salmon with Citrus, Chilis, and Herbs by Camille Styles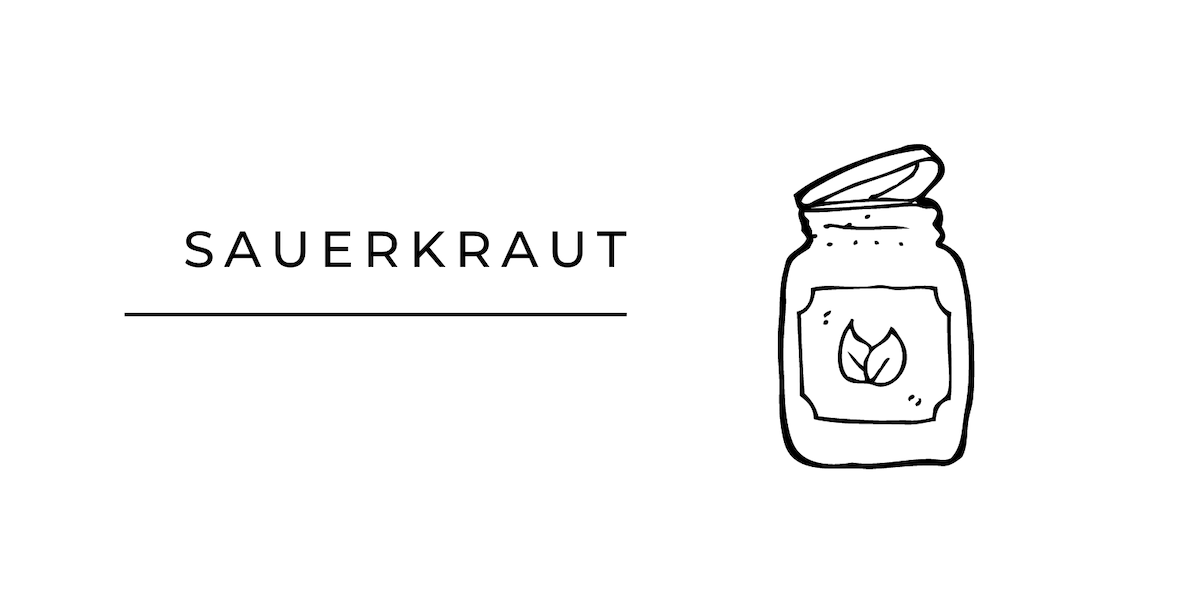 Sauerkraut
Just as prebiotics are an important part of a healthy diet, so are probiotics. After all, one of the first steps to improving your skin is improving your gut health. Foods like sauerkraut, kimchi, pickled veggies, and kefir are wonderful sources of probiotics. These probiotics feed healthy bacteria in the gut, helping balance the skin's pH levels. 
Recipe: Homemade Kimchi by A Table for Two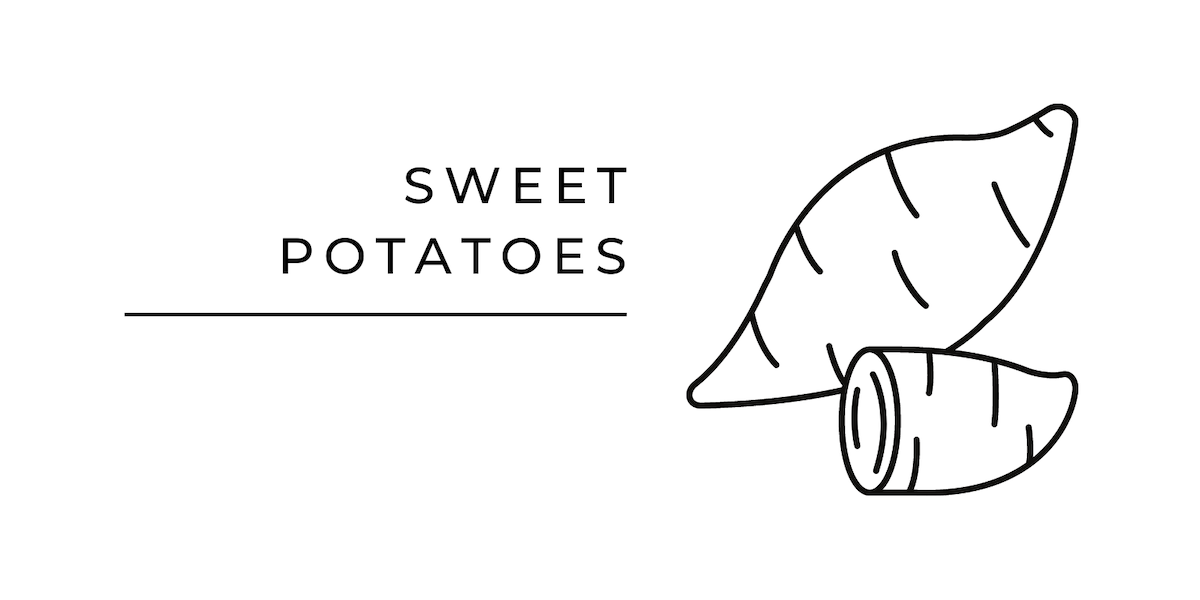 Sweet Potatoes
Sweet potatoes are high in beta-carotene, which helps act as a natural sunblock. When you eat them, their antioxidants are incorporated into your skin. Sweet potatoes are also high in vitamin C, an antioxidant that improves immunity and skin health. Furthermore, vitamin C helps boost collagen, which tightens the skin. From simple roasted sweet potatoes to farmers market breakfast hash, adding in this complex carbohydrate aids in satiation and energy.
Recipe: Loaded Sweet Potato Nachos by Running With Spoons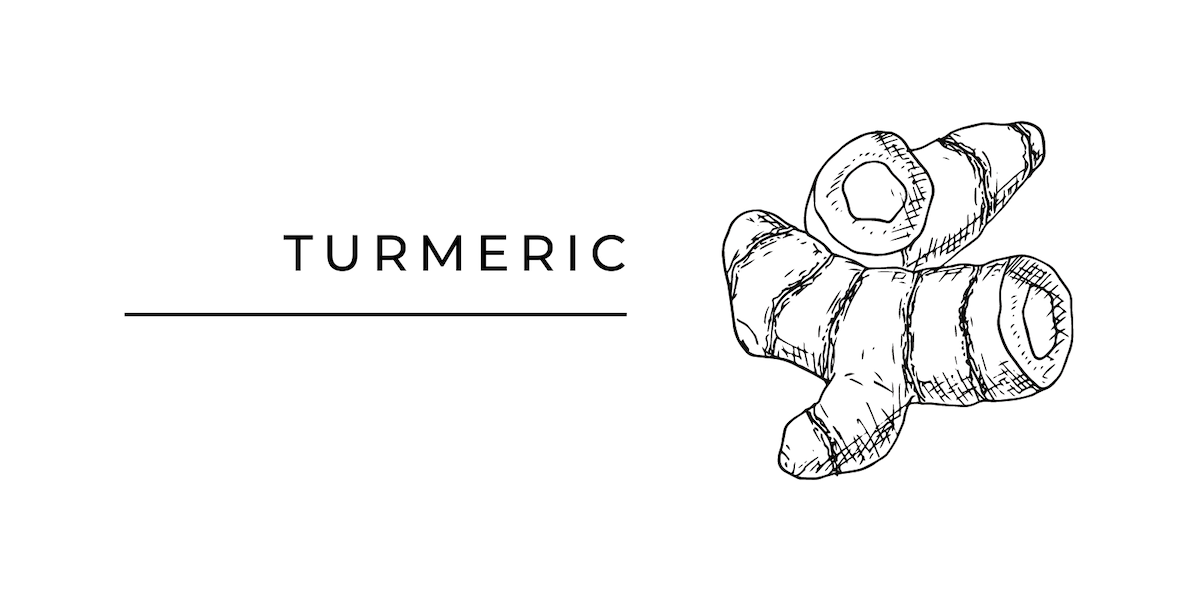 Turmeric
Turmeric contains antioxidants and anti-inflammatory components, which may provide a natural glow and luster to your skin's complexion. Turmeric's antimicrobial properties aid in healing wounds, minimizing breakouts, fighting eczema, and brightening dark circles. Turmeric lattes are delicious, but this potent, yellow spice can be added to roasted veggies and grilled fish. Be sure to add black pepper along with it, as black pepper enhances your body's ability to digest turmeric's curcumin (an antioxidant).
Recipe: Turmeric Daal by Cook Republic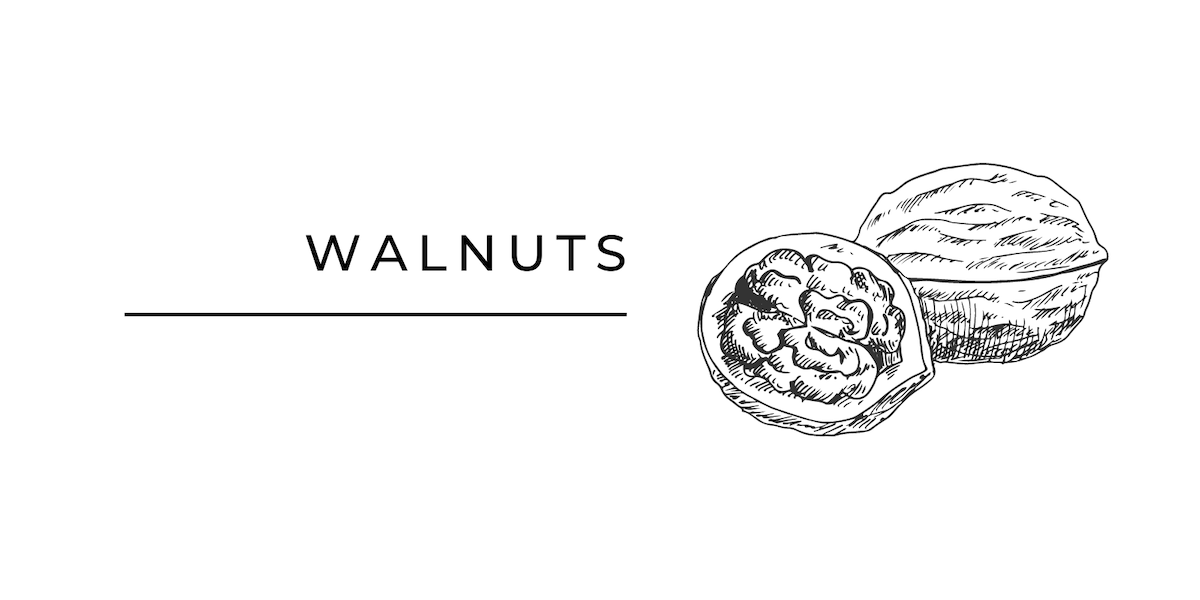 Walnuts
Walnuts are a great source of essential fatty acids—high in omega-3s and omega-6s. They also contain zinc, which helps the body heal and fights inflammation. Because walnuts contain a good ratio of omega-3 to omega-6 fatty acids, they may help fight the potential inflammatory response of excessive omega-6. Furthermore, walnuts contain a variety of other nutrients to aid in skin function and health. Raw walnuts provide crunch on top of smoothie bowls or salads, but they're also the base for many dips and sauces, like romesco sauce.
Recipe: 5-Minute Espresso Walnut Brownies by Minimalist Baker