Sex is never just about sex. Whether we have sex or not, our sexual self is a barometer for how we feel. If we're on top of the world, that confidence impacts our eroticism and pleasure. The same goes for when we're down, stressed, tired, sad, excited, anxious, or happy. We express the deeper DNA of our present feelings between the sheets. The same goes for when we want to get in the mood. There's no magic switch—it's a deeper, longer game.
I've been fascinated by sex—and pleasure and intimacy—for the past several years because I've learned it's more nuanced than what I'd learned early on. (I was 'taught' little about sex, as I bet you can relate. My education came way later.) I used to think sex was simple math: a willing me + a willing partner = fun foreplay and orgasms! Additionally, I used to believe I never needed to explore how to get in the mood.
Whoa, I was wrong. The many sexual wellness experts I've interviewed throughout my career have told me that sexual excitement, pleasure, and eroticism aren't implicit. They don't just happen. Getting turned on and having great sex is unique for each of us.
Featured image by Michelle Nash.
How to Get in the Mood
So then, what's the magic bullet? There isn't one. However, there are practices you can do to warm up to the idea of sexual pleasure. Honestly, getting in the mood stems from feeling good about your body, mind, and soul. It's about feeding our physiological and emotional components to lead to desire, which can result in physical arousal.
Here are 11 ways to help you better connect with yourself and a partner to get your juices flowing. Remember to go easy on yourself and allow your perception to stretch. Getting turned on can come from the least expected places. Take it from Cyndi Darnell, therapist and author of Sex When You Don't Feel Like It. "Pleasure-based activities may or may not be explicitly sexual," she writes. "That is to say, pleasure comes from many activities and aspects of life that can inspire desire and eroticism."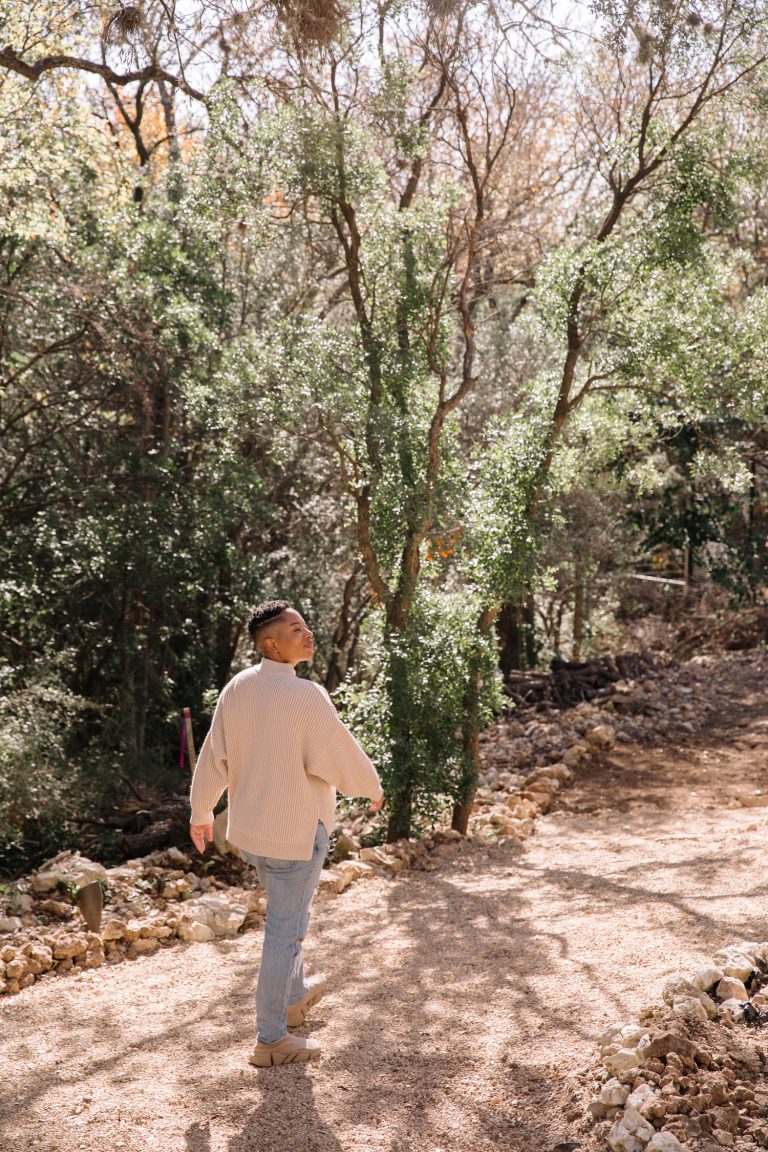 11 Practices for Encouraging Connection and Deeper Desire
Before diving into these practices, let's discuss one critical fact: These are not quick fixes to help you go from zero to 100 in minutes. These suggestions are to awaken and nourish your emotions and body to encourage more profound awareness. Doing this can help to reveal your sexual values and wants. That is a turn-on in and of itself.
Note: These practices can each be done alone or with a partner.
Go for a Walk
Preferably in nature. This activity may not sound sexy, but it's grounding and deeply sensual. Decades-long research shows that forest bathing significantly reduces stress hormones (and stress is a mood killer). So walk. Touch the trees. Take off your shoes. Let your mind wander. Think about sex if you want to. Otherwise, let your thoughts run free. Make this exercise a way to reconnect with yourself, which can then lead to a sexier mood.
Do a Few Minutes of Breathwork
Breathwork helps harness our breath's power to bring forth clarity and positivity in ourselves. It also helps with the imagination, which can be incredible for getting in the mood. You can start by simply getting comfortable and taking a few intentional, slow breaths—in through the nose and out through the mouth. For more specific directions, look to this breathwork practice. The key is to slow down and concentrate on that one thing.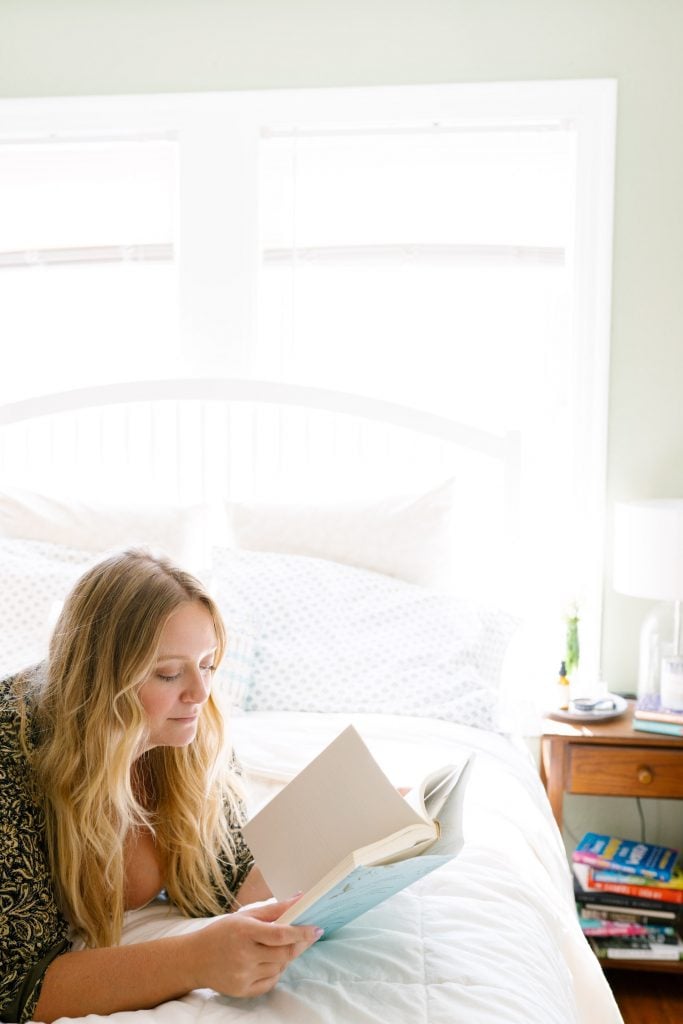 Take a Long 'Everything' Shower
Grab your favorite shampoo, body scrub, body wash, hair mask—everything you love—and take it into the shower for an all-out self-care treatment. Start by exfoliating your scalp, then work down to your toes. Be intentional and sensually touch your body as you do this, thanking it for its beauty and hard work. These extra few minutes of scrubbing, masking, and relaxation help with circulation and stimulate the feel-good hormone serotonin. (To conserve resources, turn off the water between steps.) Get more tips on perfecting your shower routine aesthetic.
Read a Sexy Novel
The writing doesn't have to be perfect, nor does the plot. Grab an adult novel (Fifty Shades of Gray always does it) and read a few passages openly and curiously. Don't judge. Just suspend your current moment and indulge in what's happening on the page. (If you're up for it, consider reading a few pages aloud to your sexual partner.)
Apply a Warming Intimacy Oil
My friend handed me a bottle of Foria Intimacy Arousal Oil a few years ago, and my world exploded. The blend of botanical aphrodisiacs lends a warming sensation to the vulva, labia, and inside the vagina, encouraging pleasure and blood flow. As Kiana Reeves later told me in an interview, Foria prioritizes "female pleasure by deeply understanding what activates it, what keeps it going, and where pleasure comes from," she says. I apply mine in the morning or sometimes before a walk to get my juices flowing. It's an incredible reminder of what our bodies are capable of.
Journal a Fantasy
Grab a pen and notebook (or laptop), find a quiet and safe place, and hunker down. Take a few deep breaths, then start illustrating a sexual fantasy. Write this with the idea that no one will ever read this (because no one has to ever read it—that's your choice!).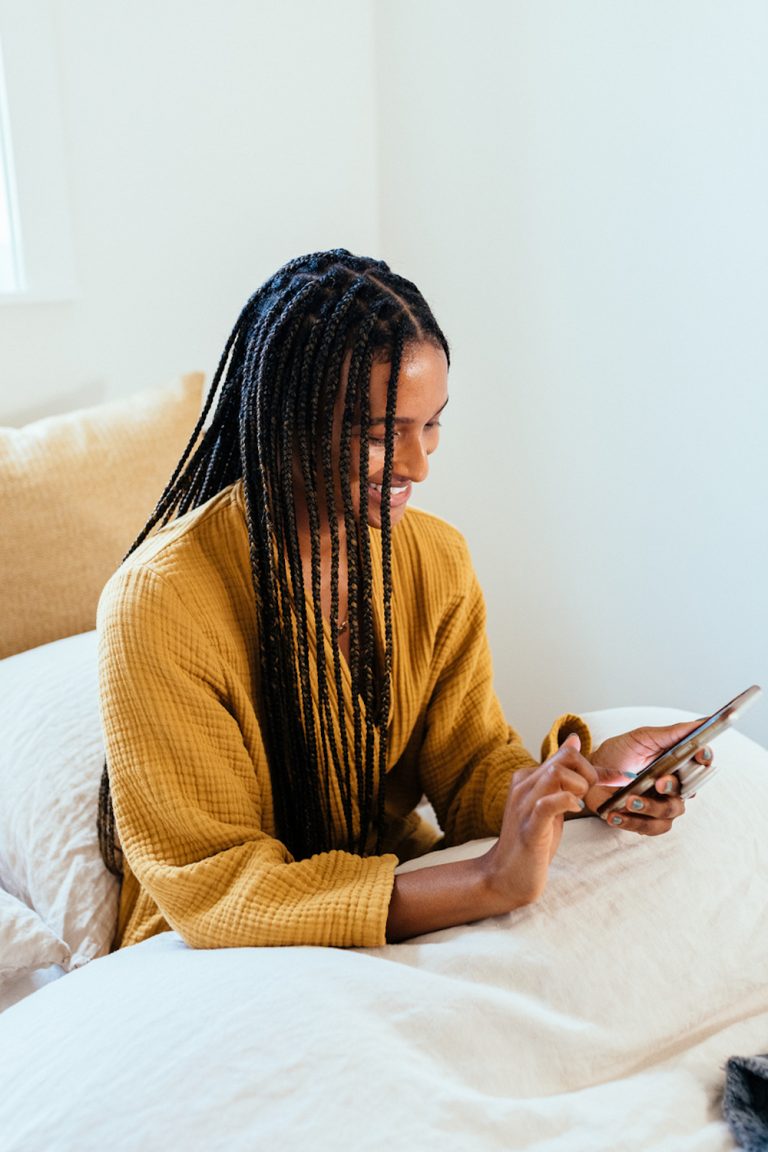 Send a Sensual Text
Often the most significant buzz kill is thinking you're not on your partner's mind, especially when they're on yours. Of course, our days get busy, and work has a hold on us. But still, no one is a mind reader. Encourage connection by sending a sensual text. It doesn't have to be overtly sexy. Just warm and loving, even with a bit of mystery. 'You are the best kisser… I am thinking of you.' It's fun to send and receive.
Put on Something…
That makes you feel outstanding. It doesn't have to be lingerie or something classically "sexy." It can be a silk blouse or wool trousers—as long as the material and fit honor your body. When you look good, you feel good. And when you feel good? Well, all the good stuff starts flowing.
Listen to a Sexual Wellness Podcast
The value of gleaning some counsel can be unparalleled, even if such advice comes from a media source. Many incredible podcasts offer wisdom and honest takes on deepening sexual pleasure, finding meaning in the sheets, and having more fun. Even taking a few minutes to listen can be transformative. I stole this brilliant idea from Kelly, who suggests listening to one of the best, Emily Morse. Her podcast, Sex with Emily, is sexy, insightful, and inspiring.
Kiss— Slowly and for a Long Time
The science behind kissing is fascinating. Research shows our saliva contains testosterone, which plays a role in enhancing intimacy and our sex drive. And the longer we kiss, the more testosterone is released. So this begs the invitation to kiss, even when you're not in the mood or not planning to have sex. Kiss slowly and intently, and let the magic of hormones take over. Trust me, this one always works like a charm.