I'd consider myself a bit wellness-obsessed. And while I love diving in and discovering a new-to-me trend, I'm referring more so to a stance on wellness that's focused on sustainable, self-lovin' rituals. When I began to see my health-promoting practices as opportunities to support myself with a little TLC, my entire relationship to wellness transformed. The final piece in that feel-good puzzle? My skincare routine. I'm hyper-focused on building out my anti-aging arsenal. SPF is the name of the game and prioritizing collagen preservation is top of mind. And as the decades pass, I'm arming myself with all the best products to include in a skincare routine for your 40s. And all of it's expert-approved.
The experts in question? None other than celebrity aesthetician and dermatological nurse, Natalie Aguilar and SkinSpirit aesthetic nurse practitioner Tam Lamarre. Because our 40s are such a pivotal time in our lives in terms of skincare (and really everything else), I had no shortage of questions to ask. And answer, they definitely did. From how hormonal shifts impact our skin to key ingredients to keep an eye out for—plus all the best products to add to your skincare routine—get ready for expert-backed tips for forever flawless, glowing skin.
Feature image by Riley Reed.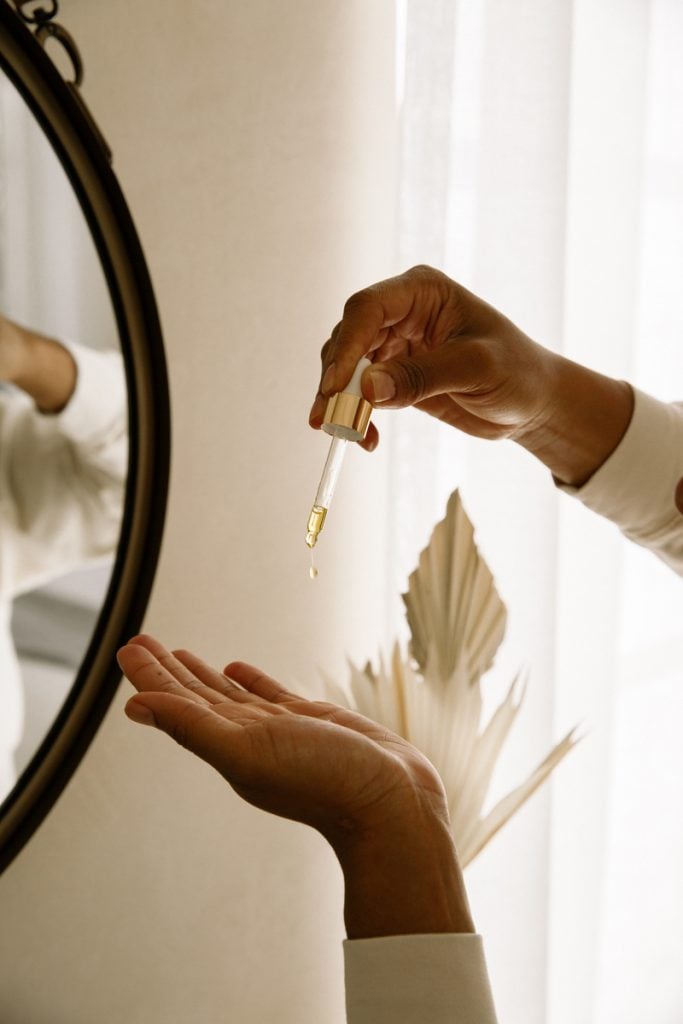 Let's dive in—What happens to our skin when we turn the big 4-0?
While some may call the twenties our defining decade, our forties is when we really start to see our skin change. "It's been 15 years since our collagen production has begun to slow down, giving us a visible reminder that it's TIME to get serious about our skin care," says Aguilar. What does this look like specifically? Our skin experiences everything from a loss of volume, elasticity, and hydration to signs of sun damage starting to appear, Aguilar notes.
How do hormonal changes impact skin in your forties? Why?
As we age, a number of things begin to happen. "We naturally lose fat, collagen production slows down, and the number of bone regenerating cells in the face decreases," Aguilar observes. That's right—bone loss! Because the structure that holds our skin starts to diminish, quality peptides should be prioritized. "Peptides make up proteins in our body, including collagen in the skin," she adds. "Using a peptide serum can signal your skin to boost its production of collagen and even hyaluronic acid, plumping up your skin and restoring a healthy skin barrier." Yes, please.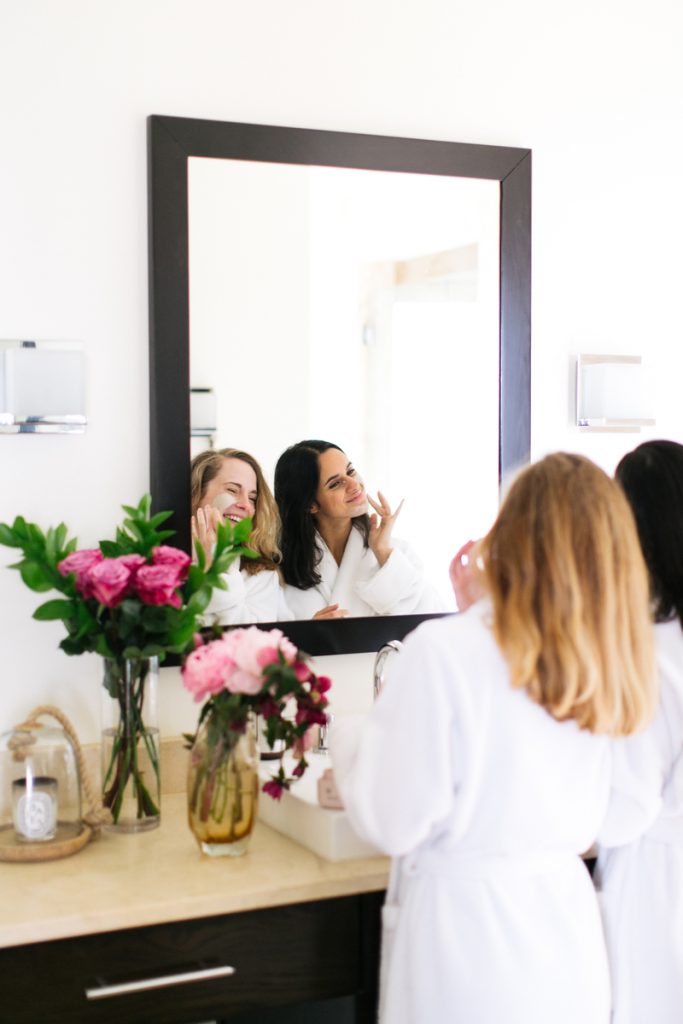 What exactly does estrogen loss do to your face?
Estrogen and progesterone are key hormones that play a huge role in our skin health. "They help the body produce natural sebum (oils), collagen, and elastin that keep skin looking and feeling youthful," says Lamarre. "But with age comes a decline in production, which overtime contributes to fine lines and wrinkles." What's a person to do with this inevitable truth? Arm ourselves with what we know works. "Due to decreased estrogen production, our skin also begins to thin and dry in our forties," Aguilar observes. "Using a hyaluronic acid serum will bind water to the skin and prevent further dehydration. It's a beautiful ingredient to plump the skin, making fine lines and wrinkles diminish." With an endorsement like that, I'm ready to go all in on the hyaluronic acid.
What are the best ingredients to include in our skincare routine for our 40s?
Speaking of ingredients, let's take a deeper dive. Aguilar shared a fact that stopped me in my tracks: People in their forties can still experience breakouts. (I'm witnessing my adolescent gasp.) Her recommendation? Water-based serums. On the opposite end of the spectrum, people whose skin is dry or dehydrated should opt for oil-based serums. Aguilar elaborates: "It's best to continue to use products based on skin type while focusing on skin concerns and needs for one's particular decade." 
Lamarre adds a few tried-and-true recommendations to the mix. "At minimum, a physical SPF 35 and antioxidants like vitamin C are important to protect the skin from sun damage and other environmental factors. Research has also shown that quality retinol-based products are ideal for the stimulation of collagen."
A final word on strategies that can make the biggest difference for our skin. "In-office medical aesthetic treatments will have the greatest impact in reversing some signs of aging," says Lamarre. "These treatments incorporate ingredients and devices that stimulate collagen production and promote regeneration of new skin cells."
Armed with that info, let's get to the (even better) stuff! Scroll for the best products to start adding to your skincare routine that's tailor-made for your 40s.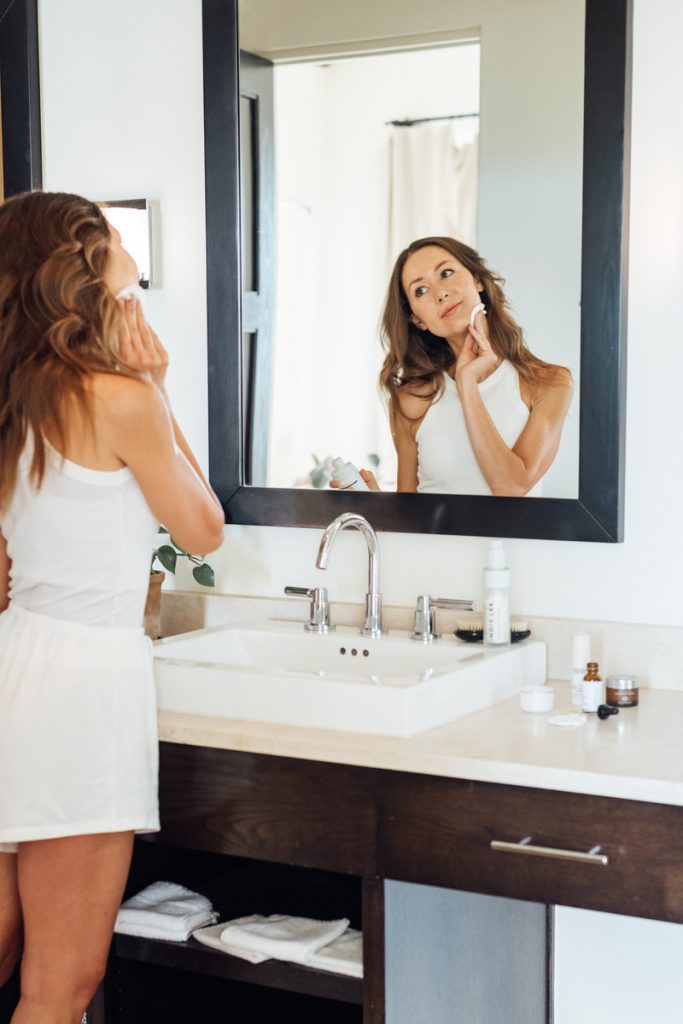 The Best Cleanser for Skin in Your 40s
Hydrating cleansers should be your go-to for reviving dry skin. One of Aguilar's favorites? Wander Beauty's B.O.M Voyage Cleansing Balm. "It's a beautiful hydrating cleanser formulated with evening primrose oil, jojoba seed oil, and pear fruit extract to help balance and nourish all skin types."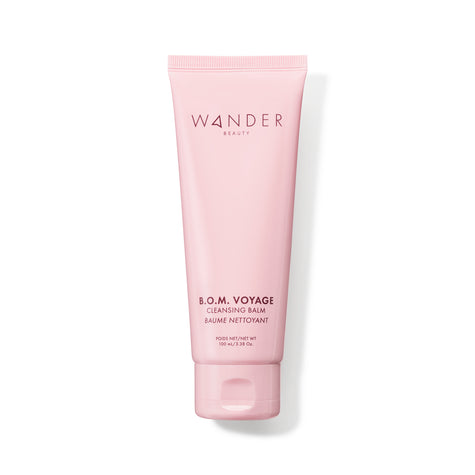 Wander Beauty B.O.M. Voyage Cleansing Balm
Transformative skincare at its finest. This cleansing balm streamlines your routine and packs three steps into one triple-duty product. What begins as a comforting balm turns to a luxe oil and finishes off as a gentle milk. You can kiss makeup, dirt, and whatever else your day involved buh-bye—this cleanser is the real deal.
The Best Moisturizer for Skin in Your 40s
As our skin loses structure in our 40s and hormonal shifts impact its appearance, hydrating skin should be at the forefront of your routine's focus. "My absolute favorite moisturizer for skin in its 40s is the Crème MSR-H by Biologique Recherche," recommends Aguilar. "This moisturizer combats the signs of aging through its regenerating, moisturizing, and anti-aging properties. It specifically targets the physiological effects that pre-menopause or menopause may have on the skin, thus it responds to the specific needs of mature skin."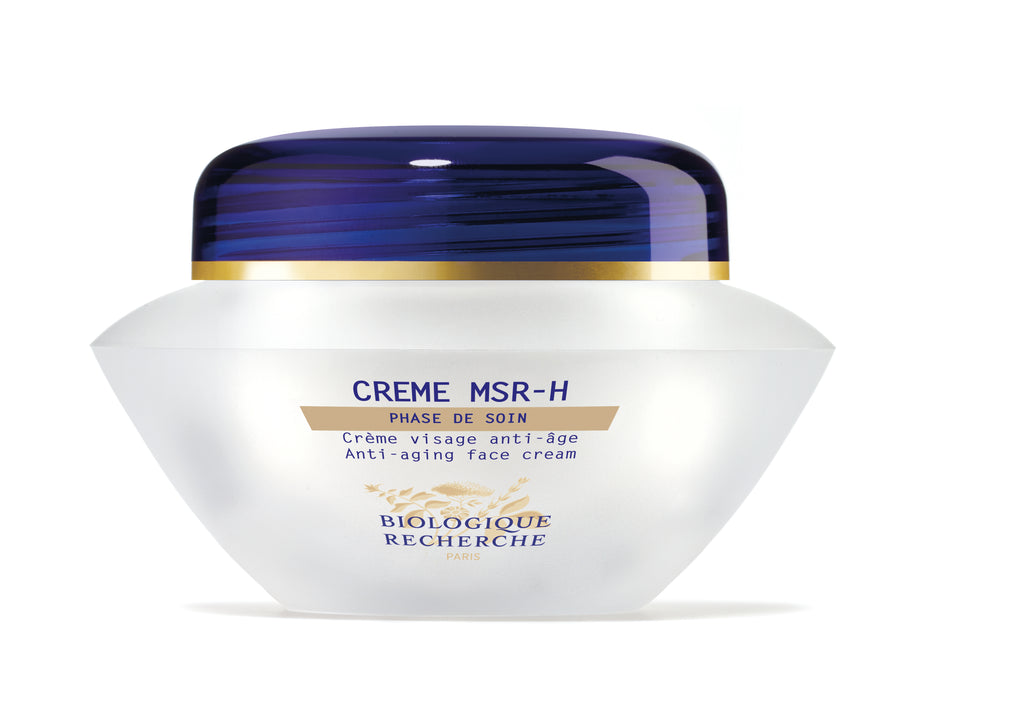 Biologique Recherche Crème MSR-H
A big splurge, but with a radiant glow guaranteed. Shea butter and beeswax moisturize and soften skin, improve elasticity, and provide a healthy dose of hydration. Plus everyone's favorite buzzy skincare ingredient, vitamin E, works hard to fight free radicals. Aguilar can't recommend it enough: "The regenerating and rebalancing properties of Crème MSR-H restore your skin's brightness and freshness, leaving skin in one's 40s looking radiant."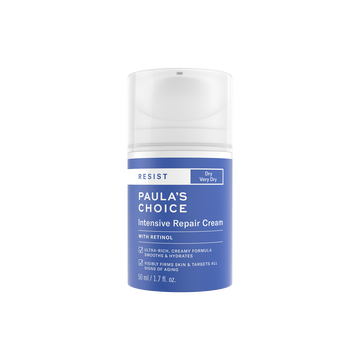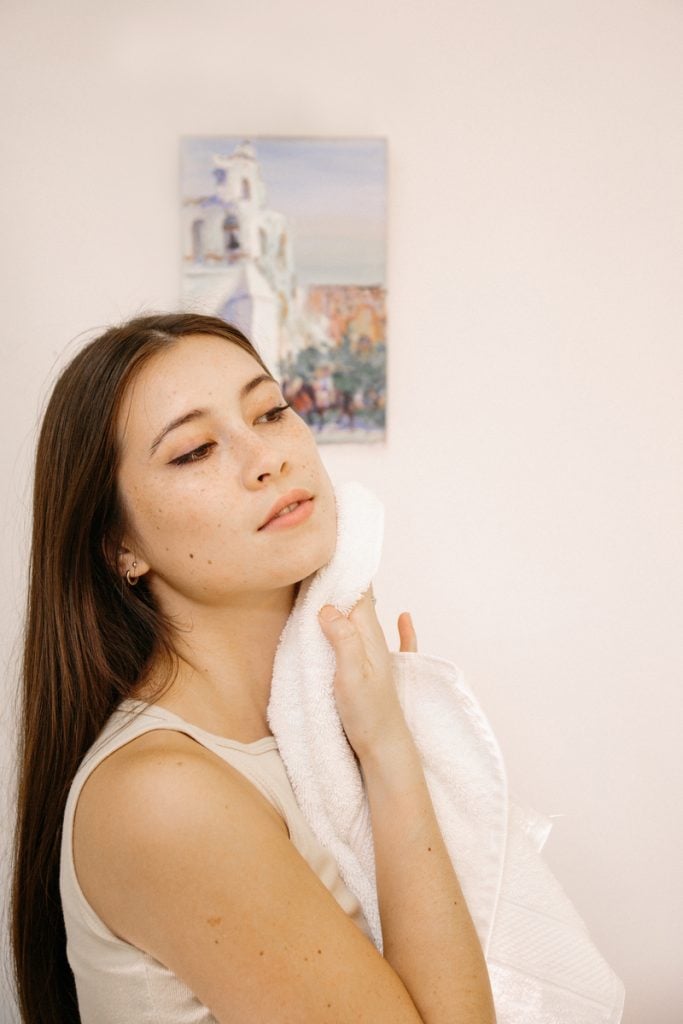 The Best Serum for Skin in Your 40s
PCA ExLinea Pro Peptide Serum is an advanced neuropeptide spot treatment that contains three potent peptides. This new serum helps lift, tighten, and firm skin for a younger-looking, more defined facial contour. It strengthens skin by improving epidermal thickness and increases moisture and hydration retention. It also helps deliver an immediate and long-term reduction of visible expression lines caused by repeated muscle movement, Aguilar notes.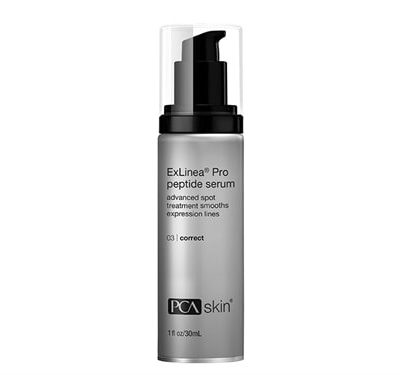 PCA SKIN ExLinea Pro Peptide Serum
Get your glow-up right here. As noted above, peptide serums are key for producing collagen and plumping up the skin. "PCA ExLinea Pro Peptide serum is an advanced neuropeptide spot treatment that contains three potent peptides," recommends Aguilar. She loves this serum for its ability to lift, tighten, and firm the skin.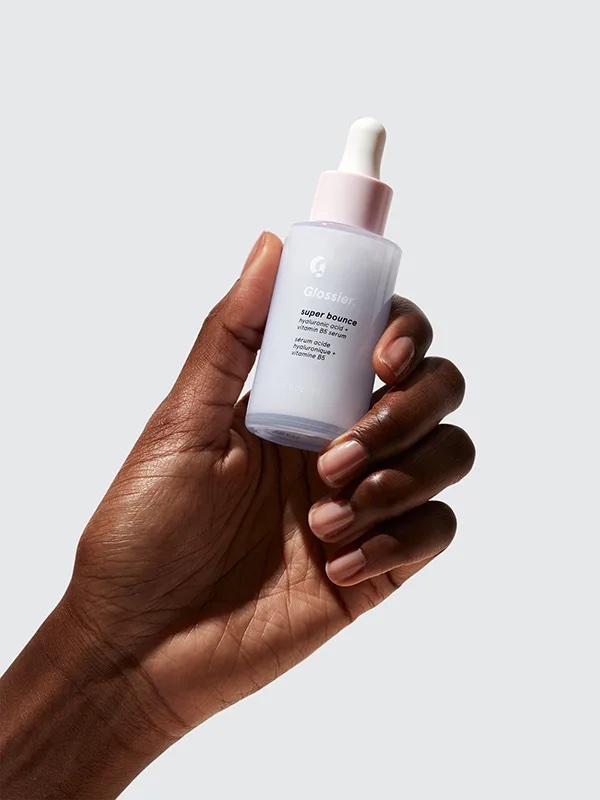 While Glossier is known for its far-reaching array of fun and vibrant makeup shades, its selection of anti-aging skincare products shouldn't be overlooked. Case in point, this refreshing Hyaluronic Acid serum. I've been a Super Bounce stan since the serum first dropped and am fully obsessed with its ability to deeply moisturize my skin and improve surface texture.
The Best Eye Cream for Skin in Your 40s
To top and finish things off: eye cream. "The lack of collagen, elastin, and adipose cells coupled with the repeated contractions these parts go through make both the eye and lip contours prone to dryness, sensitivity, and aging," notes Aguilar. She cites Biologique Recherche's Crème Contour Yeux et Lèvres Biofixine as her hands-down favorite for its ability to conceal and prevent the appearance of wrinkles while, as she calls it, "respecting the natural appearance of the face." This all-star eye cream targets but is gentle on the fragile skin of the eye and lip contour, helping prevent fine lines.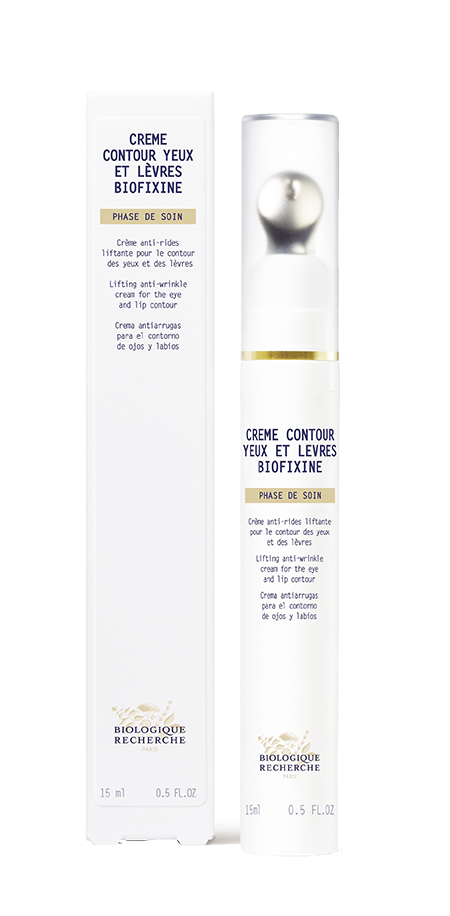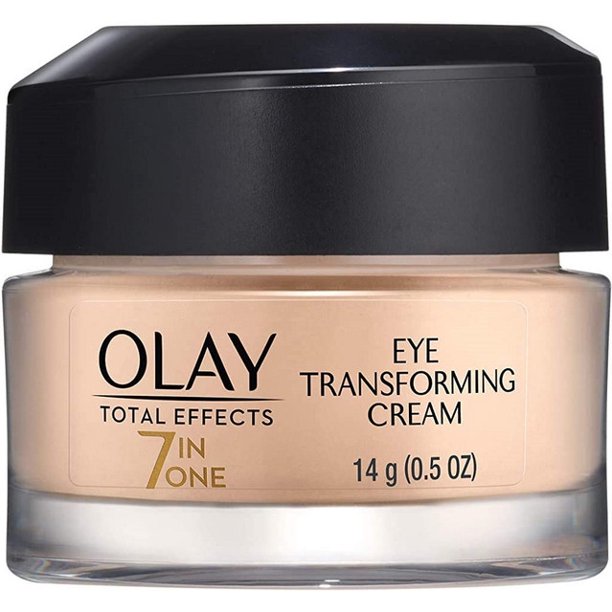 This budget-friendly beauty buy is a fan-favorite for its ability to vibrantly transform tired-looking eyes. Instantly improves skin texture, evens skin tone, and *bonus* is deeply nourishing for a notoriously delicate area of the face.
What are your anti-aging skincare secrets? Let's hear your tips and tricks in the comments!