Morning routines. Nighttime rituals. Freshening up. Quieting down. Self-care practices. We do so many things in front of the bathroom vanity. And truthfully, we're so locked into these habits that we barely think of the vanity itself—which is often a marker of efficient design. But still, the best bathroom vanity ideas and components are those that make everything we do in this place enjoyable and beautiful.
Because the vanity is a hard-working piece of furniture, "purpose and intended use should be the top elements to consider" when choosing one, says designer Alex Alonso of mr. alex TATE Design. In that same vein, designer Laura Pankonien of The Pankonien Group focuses on functionality. "I ask my clients how they like to get ready in the morning," says Pankonien. "Do they prefer storing all their potions and appliances near the sink, or are they ok with a separate storage tower? In a primary bath especially, do they require a seated knee space for putting on make-up?"
Featured image by Michelle Nash.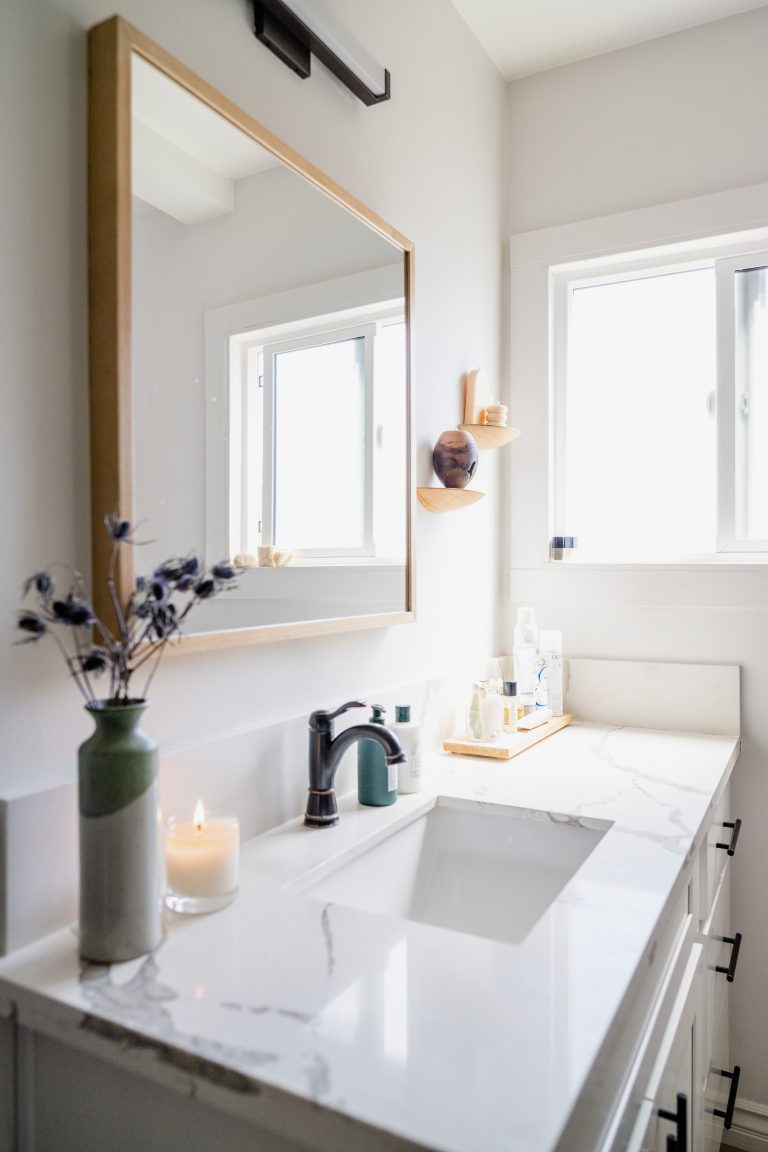 Alonso and Pankonien's insights open more ways to think of this much-used space. So we tapped both designers for their top bathroom vanity ideas. Read on for their advice, tips, and inspiration for making the most of this place that punctuates our days.
15 Design-Approved Bathroom Vanity Ideas and Tips
1. Prioritize Functionality
"People often have specific requirements for how they like their bathroom and vanity space to function," says Pankonien. To make the most of yours, she suggests always thinking of your needs before purchasing or designing a vanity.
2. Think About Storage
A vanity is about explicit things (i.e., looking in the mirror) but it's also about proper hiding. Alonso says to consider all the storage you'll need. "In this case, function and design go hand-in-hand," he adds.
3. Consider a Classic Look
Chances are, you won't be updating your vanity often. For this reason, Alonso focuses on vanities with timeless designs that are well-made. "You want to make sure it's not too specific that you'll get sick of it after a couple of years. You can never go wrong with clean lines and a solid walnut or oak vanity."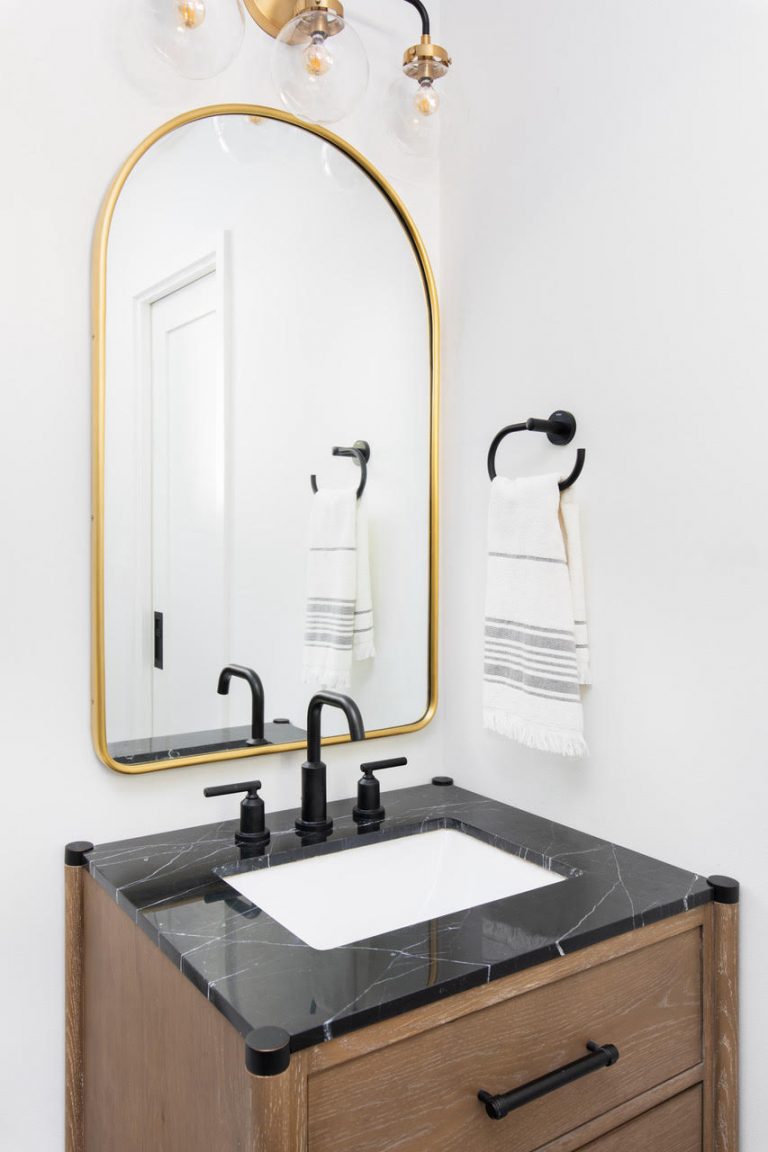 4. Pay Attention to Cabinet Drawings
These small details make a huge difference in how everything flows in the bathroom. Plus, if your cabinetry needs to be redesigned, this could cause a major delay if you're creating a custom vanity, says Pankonien.
5. Choose the Right Height
"In my experience, many primary bath vanities are too high," says Pankonien. "I prefer the overall height of most vanities at 34 to 35 inches—including the countertop."
6. Maximize Counter Space
Bathroom counter real estate is prime—and always used. Will you need space for essentials and family or roommates' needs? Alonso reminds us to consider this, always.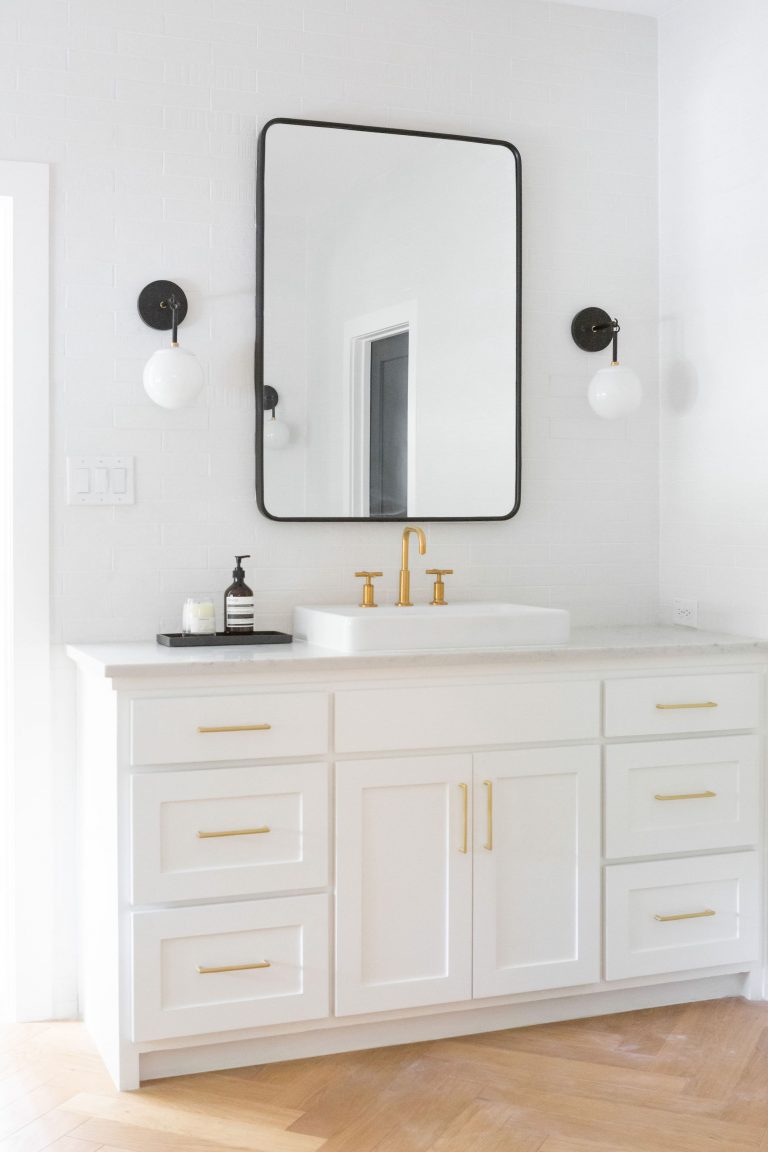 7. Let There Be Light
According to Pankonien, the rays you get around and above the vanity are key. He suggests looking to where your sconces will be placed and ensuring there will be balanced light coming from both sides of the mirror.
8. Lean Toward Softer Colors
A creamy white wall with oak cabinetry, a pairing Pankonien suggests, always makes for a serene, classic, and beautiful vanity.
9. Add Texture
To up the ante on the soft colors, Pankonien suggests weaving in a sheer textured linen curtain and unlacquered brass fixtures.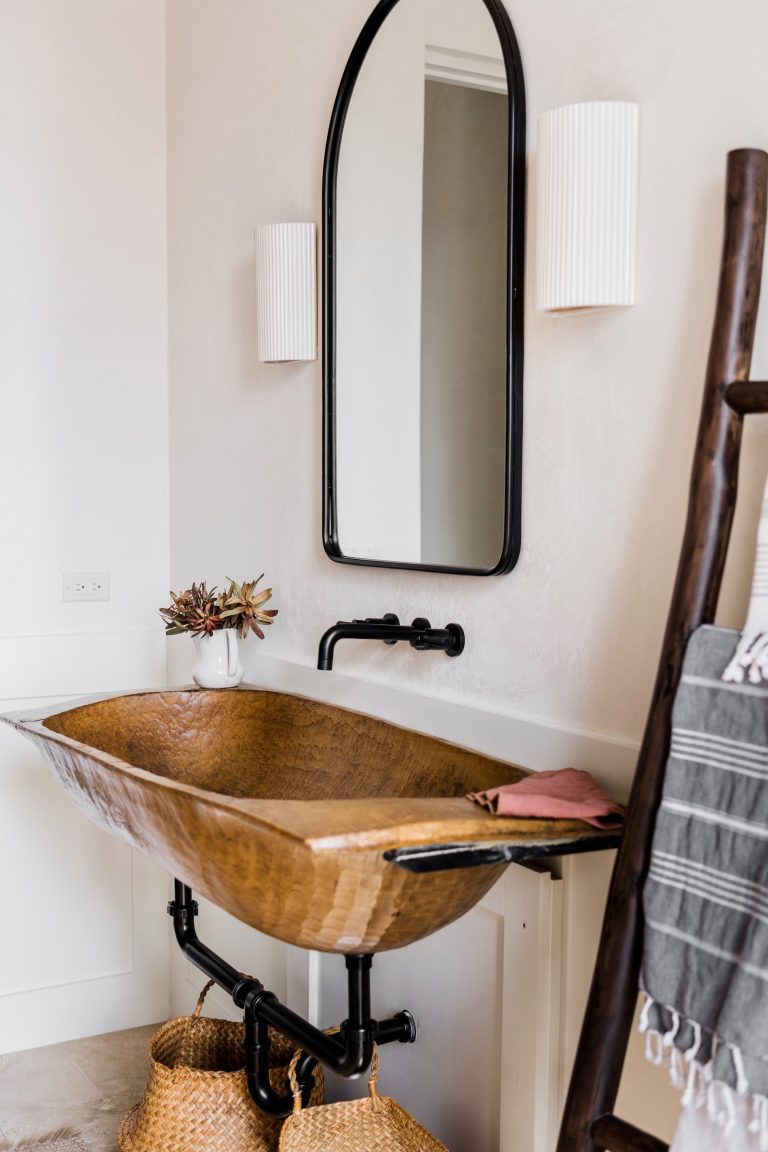 10. Go Big
That means, aiming for a generous-sized mirror. This makes the vanity space feel bigger—plus it bounces natural light.
11. Mix and Match
If a bespoke vanity isn't in the picture, Alonso suggests swapping old hardware for new pieces, which gives it a personalized and updated look.
12. Go for Closed Cabinetry
Open shelving is beautiful, but it can tend to look messy and unkept in the bathroom. Closed cabinetry keeps small bottles neatly hidden.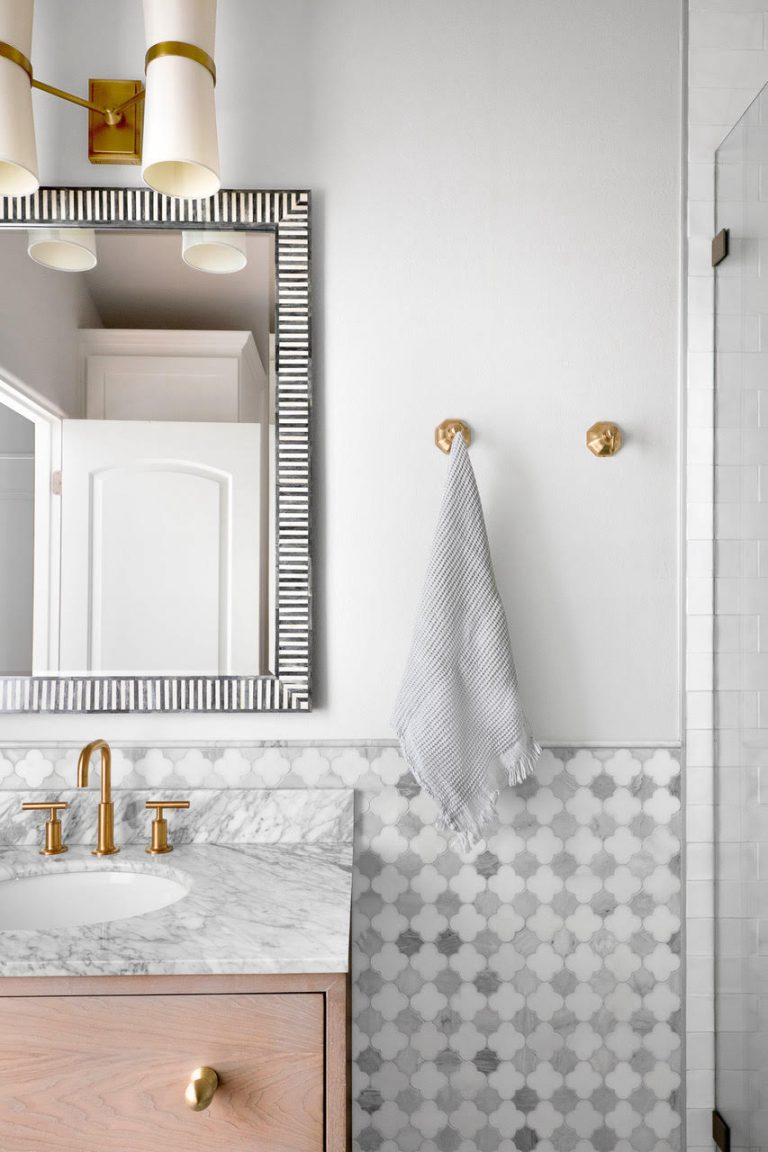 13. Paint for a Refresh
"You can always refinish or repaint, says Alonso. "Many times this is all a cabinet may need […] to look updated and ready for another 10 years."
14. Know Your Materials
Teak, marble, concrete, and stone reign in the vanity space these days. Do your research for the material that will best suit your aesthetic and utilitarian needs.
15. Think of Daily Comfort
How will you be using your vanity daily? Prioritize your comfort, needs, and daily rituals to ensure you make the most of this space.