Of all the perks of cooking for one, I think my favorite thing is choosing whatever I want. Adulting—at its finest. Depending on my cravings, I'll throw together a balanced grain bowl, elevated avocado toast, or a simple salad. Other times, a hefty portion of granola atop Greek yogurt or cottage cheese will do. Most nights, though, we eat dinner as a family. It's an opportunity to connect, create healthy eating habits, and savor what's in season.
But when the stars align, I love solo dining. As a toddler mom, it feels luxurious. Whether you empathize, live by yourself, or eat differently than your roommates, let's dig into 15 easy vegetarian meals for one. Psst, even if you aren't vegetarian, these are worth bookmarking!
Feature image by Michelle Nash.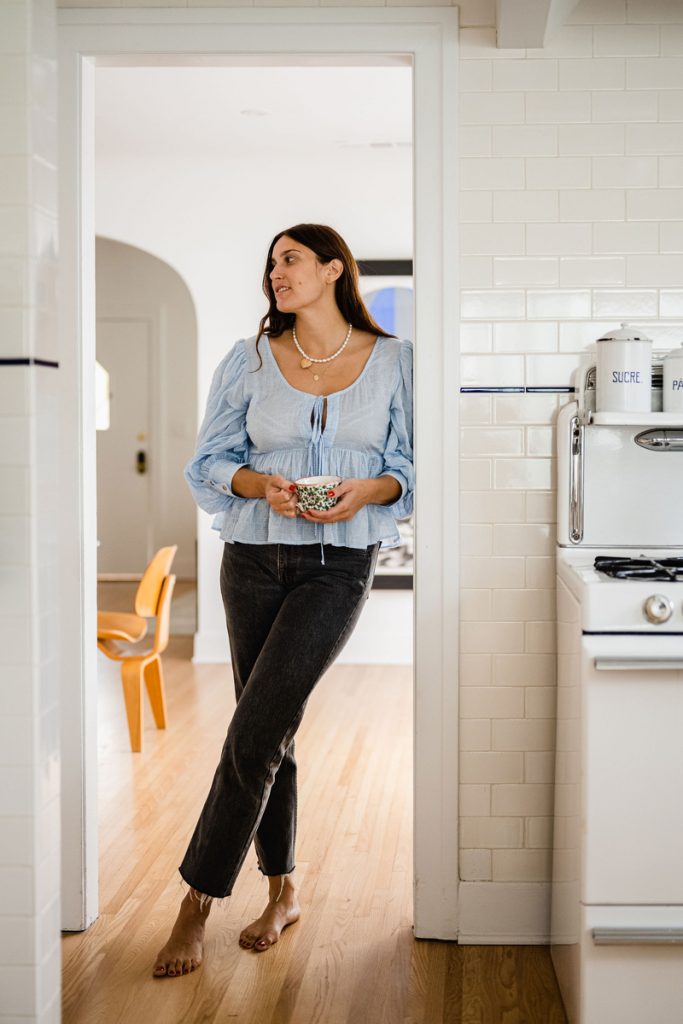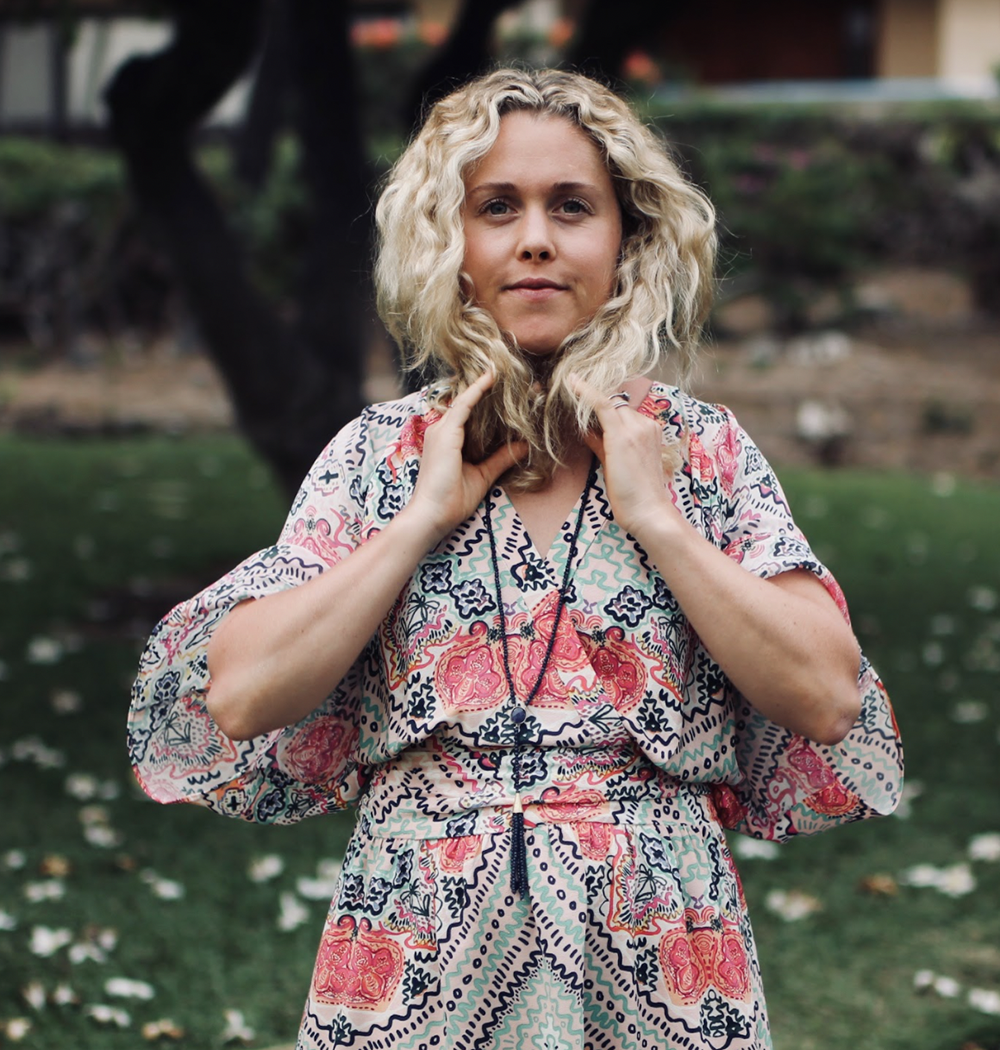 5 Strategies for Solo Cooking
Cooking is an act of self-love. It's the ultimate form of everyday nourishment, other than a restful night's sleep. That said, most cookbooks—and recipes on the internet—aren't geared for one person. Inevitably, you're left with enough leftovers to feed a crowd. While a well-stocked freezer is handy (and hungry neighbors will always appreciate a half-dozen cookies!), there's something to be said about minimizing food waste. From how you grocery shop—to your food preparation and meal choices—there are strategic ways to cook for one person. Plus, these tips will lessen your leftover load and save you money. Win, win.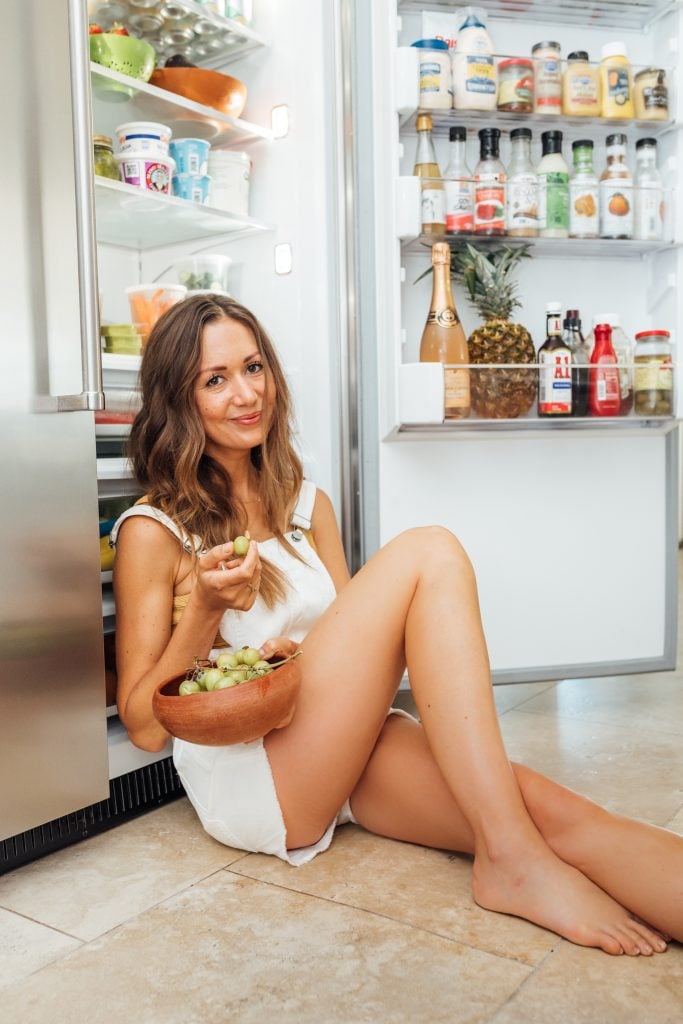 1. Stock Smart
Keep ingredients on hand that have a long shelf-life. Typically, these lend themselves to using as much—or as little—as you need. This is key for a single cook! Shelf-stable options include pasta, rice, beans, lentils, olive oil, maple syrup, nut butter, balsamic vinegar, and non-dairy milks. Most canned goods (soups, diced green chiles, artichoke hearts, hearts of palm, etc.) fall into this category, too.
As far as refrigerated items go, think eggs, jarred minced garlic, olives, dijon mustard, lemons, limes, apples, etc. For on-the-counter produce, squashes, onions, and potatoes will last for weeks (or months) in a cool, dark place.
2. Meal Plan
This goes without saying, but meal planning is king. If you're new to planning meals, it's a game-changer—especially as a solo cook. While you may be tempted to buy a variety of produce, snag extra punnets of on-sale blueberries, etc., less is more. Instead, opt for a smaller variety of vegetables that can be used in multiple recipes (so you don't end up bored with just one or two meals!). For example, plan to buy bell peppers, onions, carrots, and spinach—all of which can be used in a quiche, tacos, pasta, soups, and more.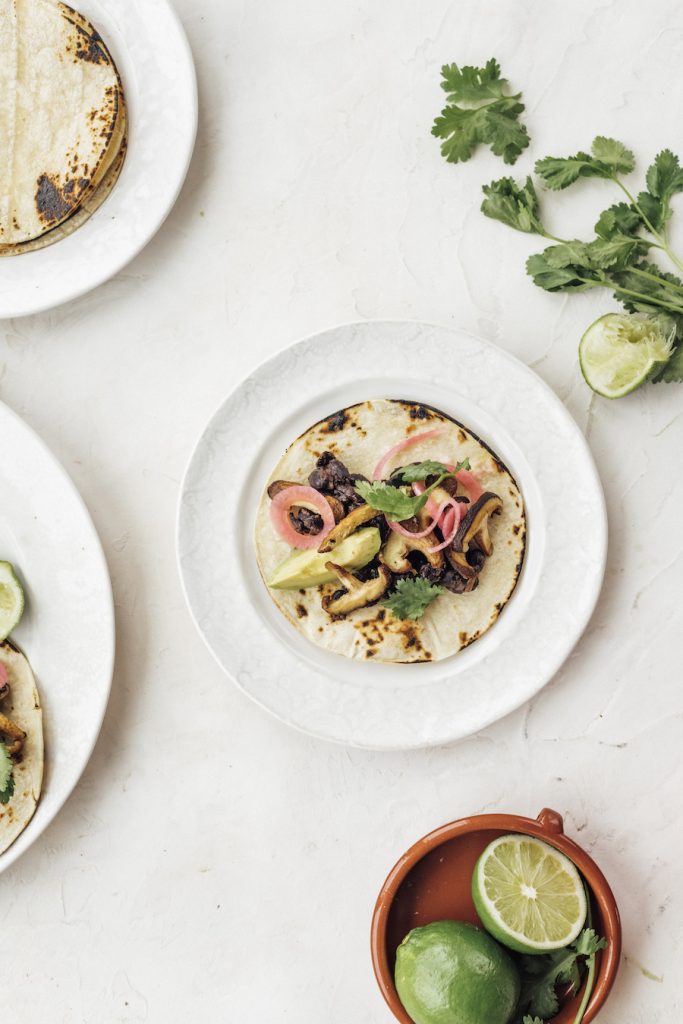 3. Reinvent Plain Protein
Most of us aren't interested in days and days of the same leftovers (solo cook, or not). So, it's best to prepare ingredients that can be used in a variety of ways. For example, grab a rotisserie chicken from the grocery store. Toss it into a sandwich, grain bowl, or soup. Same goes for tofu. Whip up a simple baked tofu and add it to a protein-packed salad or wrap.
Other versatile proteins: chicken sausages (chop and add to salads and pastas), steak (add to salads, tacos, and sandwiches), and tempeh (stir-fries, grain bowls, etc.). The key is to prepare your protein source with minimal seasonings—think oil, sea salt, and pepper—so you can zhuzh it up later in the week.
4. Shop Frozen
Frozen produce is the gift that keeps on giving. Boil, steam, sauté, or toss fruits and veggies into smoothies, soups, frittatas, fajitas, or oatmeal. When it comes to easy vegetarian meals for one, the freezer is your best friend. You can use what you need and put the rest back in the freezer without any worry of waste. Take advantage of freezing your herbs, too! Last but not least, shopping frozen is one of the best ways to save money on organic produce.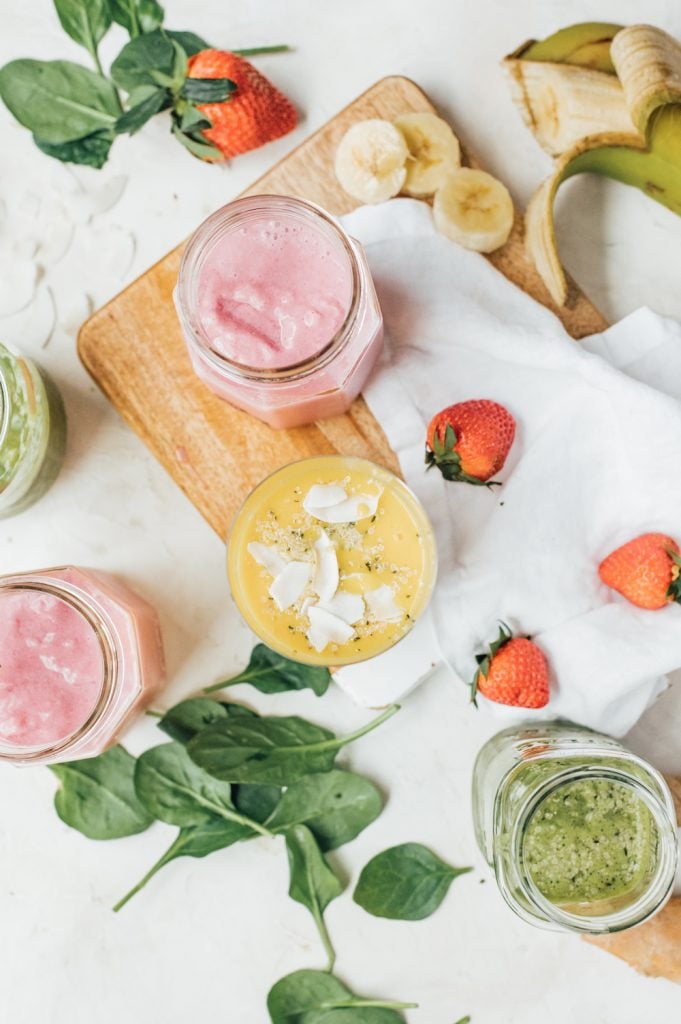 5. End The Week With A Creative Twist
By the end of the week, you're probably looking at a nearly-empty fridge. Other than a few carrots, sauces, corn tortillas, and a half-eaten block of tofu, you may be quick to get lunch delivered. Instead, this is your gentle nudge to think outside the box.
If you have a can of garbanzo beans, olive oil, lemon, and garlic on hand, throw together a quick hummus in your blender. Serve that with any fresh veggies you have, along with cheese, crackers, and a handful of nuts. Lunch is served. Frittatas are great for this as well. Turn on your favorite music, flip through your favorite cookbook to get inspo, and set a timer for 20 minutes. See what you can assemble.
15 Easy Vegetarian Meals For One
Without further ado, below are crave-worthy vegetarian meals. You can whip these up with minimal ingredients (and some only take a matter of minutes!). A gourmet grilled cheese never tasted so good.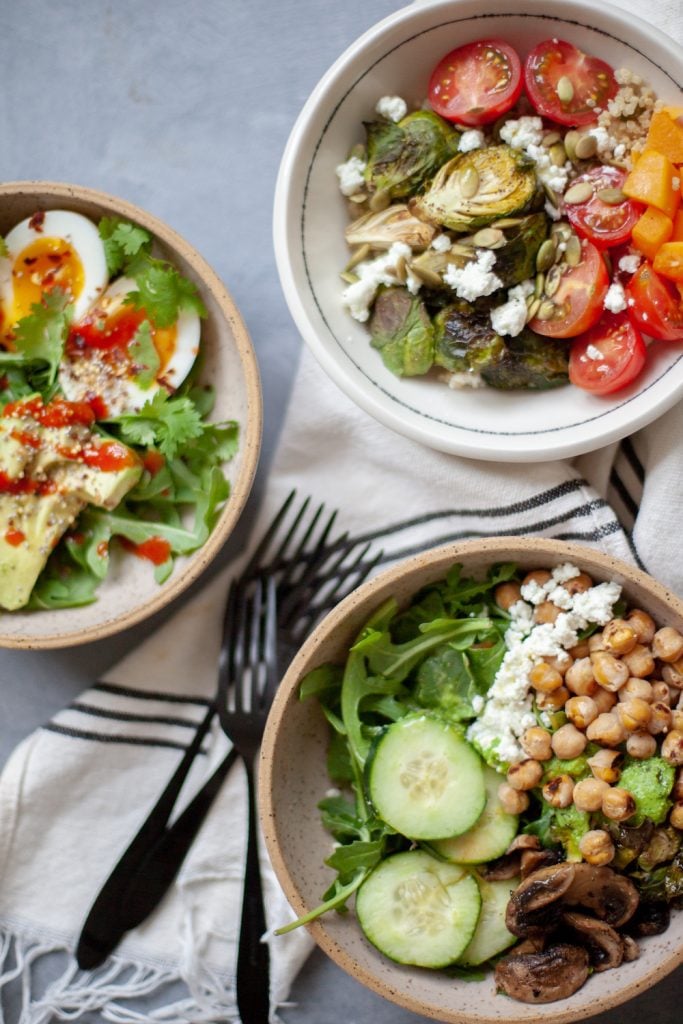 Made with hearty produce and pantry staples, say hello to your new favorite lunch. These bowls are perfect when you have a random assortment of leftovers to polish off.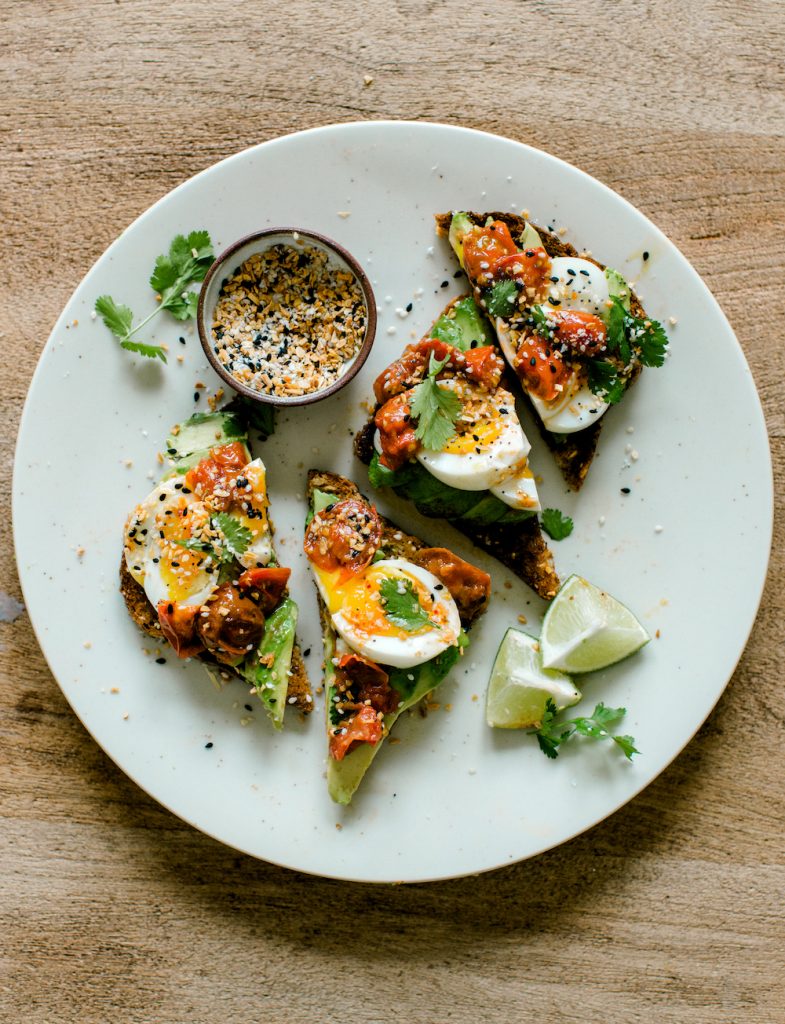 This takes less than 10 minutes, start to finish. If you don't eat eggs, sub for seared tofu or a thick smear of your favorite non-dairy cheese.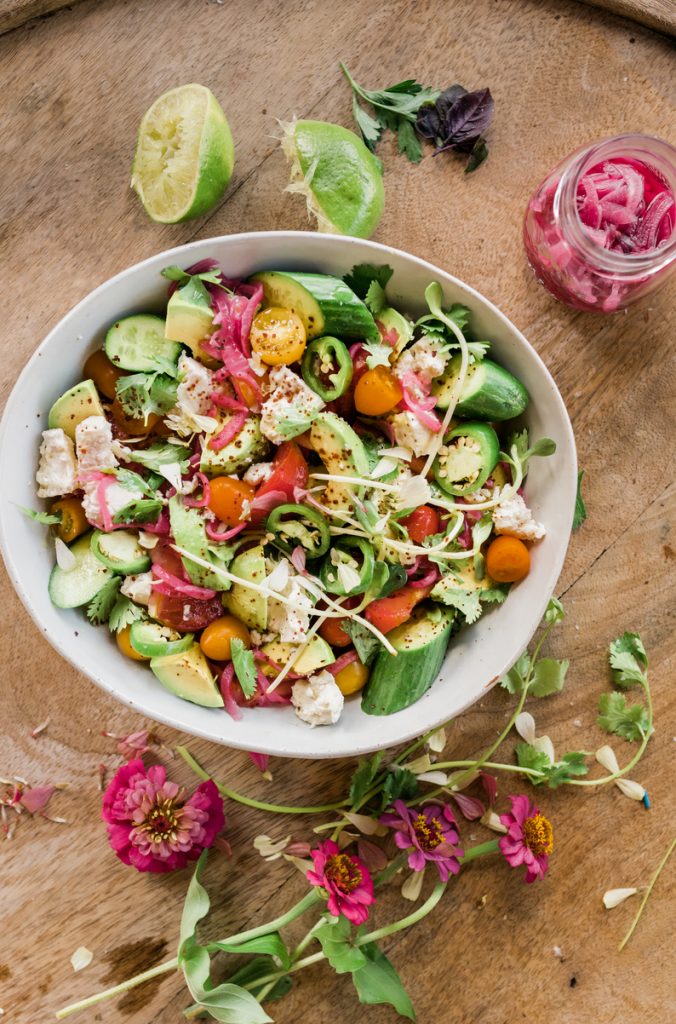 You can easily cut this refreshing recipe in half! Fresh herbs and feta dress up the simplicity of sweet tomatoes, ripe avocado, and hydrating cucumber. This is the epitome of a (non-) sad desk lunch.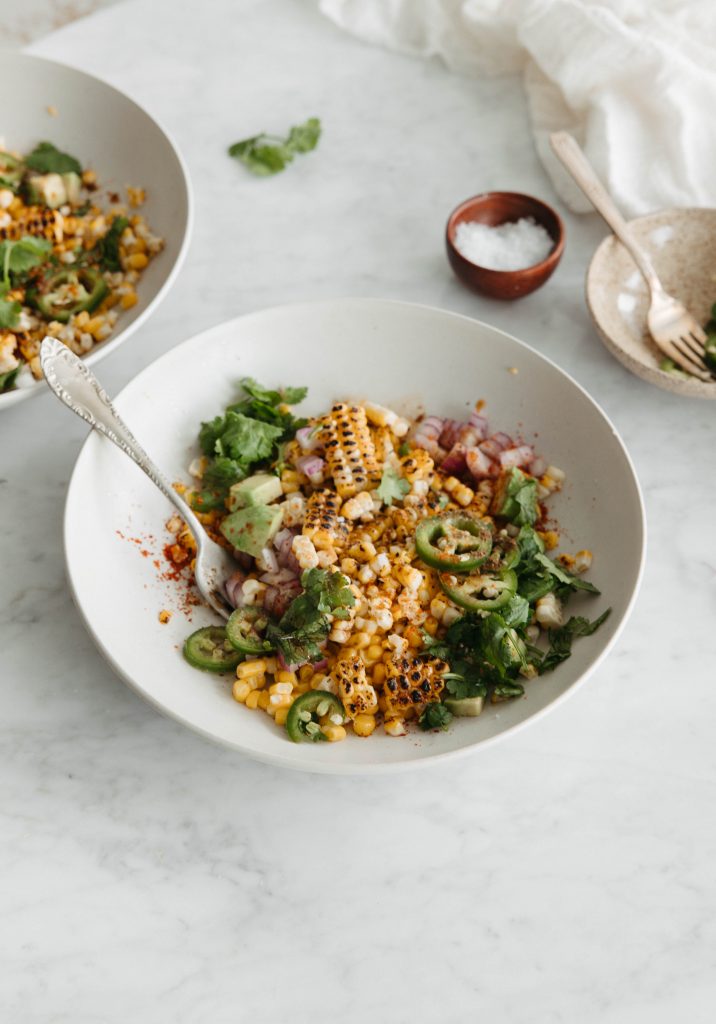 Complex in flavor, this recipe is deceivingly simple to throw together. Keep as is, or use fewer ears of corn. This salad makes for delicious leftovers with a fried egg or baked tempeh.
When it comes to easy vegetarian meals for one, this panzanella is the crème de la crème. Overall, this dish is refreshing and veggie-ful, but with the added satiation of bread and cheese. It's the perfect way to use a loaf of bread that's headed south.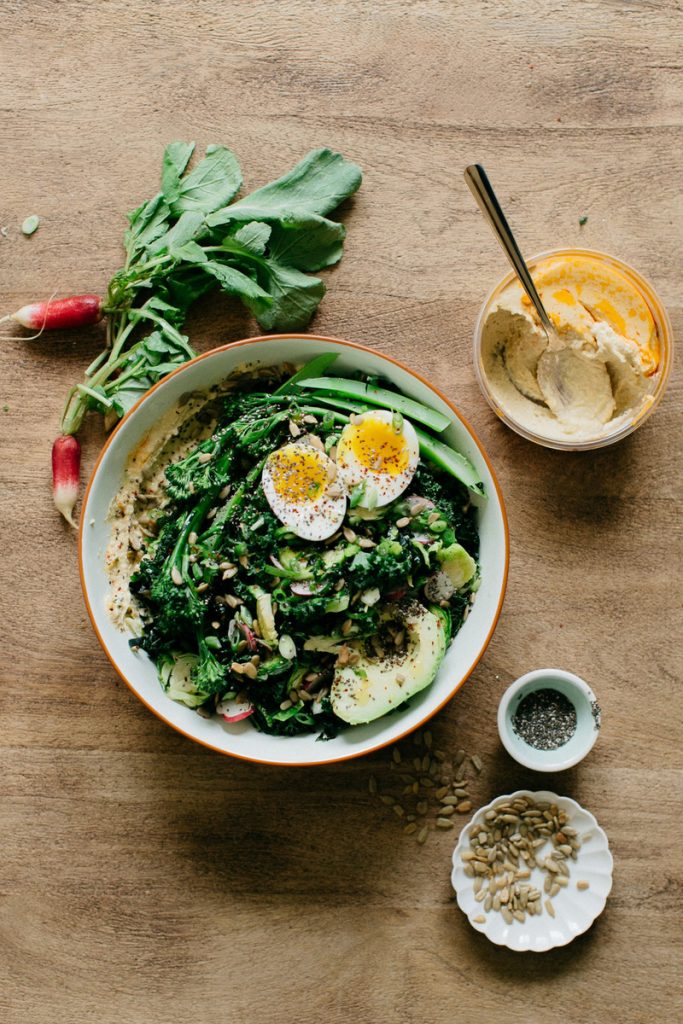 With or without the boiled egg, this hummus and greens bowl is loaded with fiber, antioxidants, and of course, flavor. You can use any veggies you have on hand. Make hummus from scratch or buy it pre-made—and don't forget your seeds!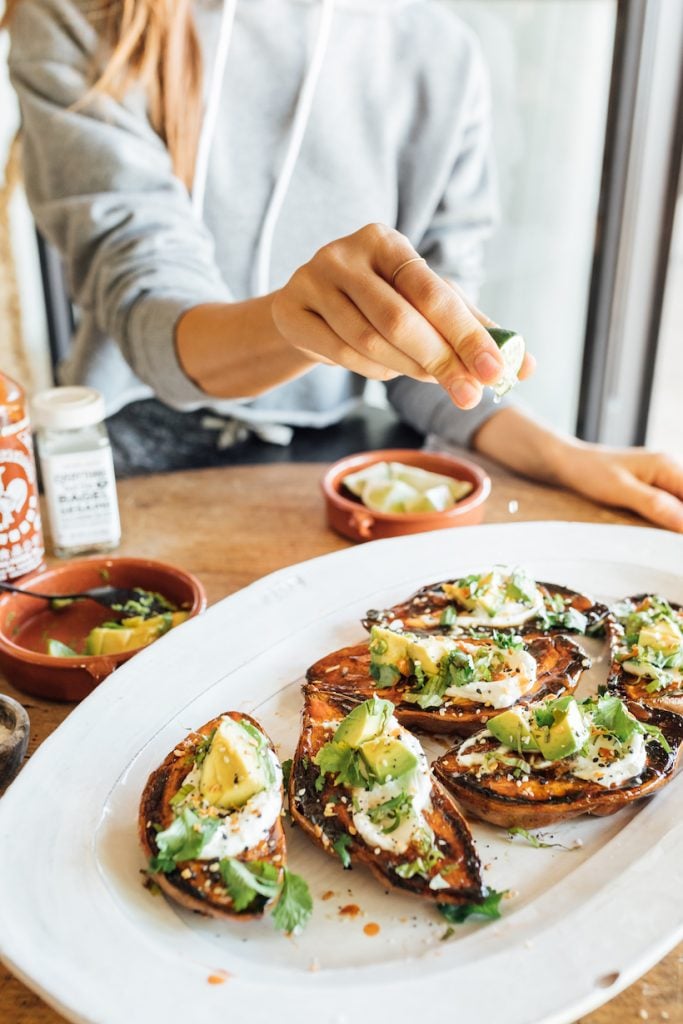 The ultimate comfort food (that requires very few ingredients). Sweet and savory, these always hit the spot. You can top them with non-dairy cheese, hummus, tahini, avocado, etc.—the sky's the limit. Roasting a batch of sweet potatoes will provide a variety of satiating meals throughout the week.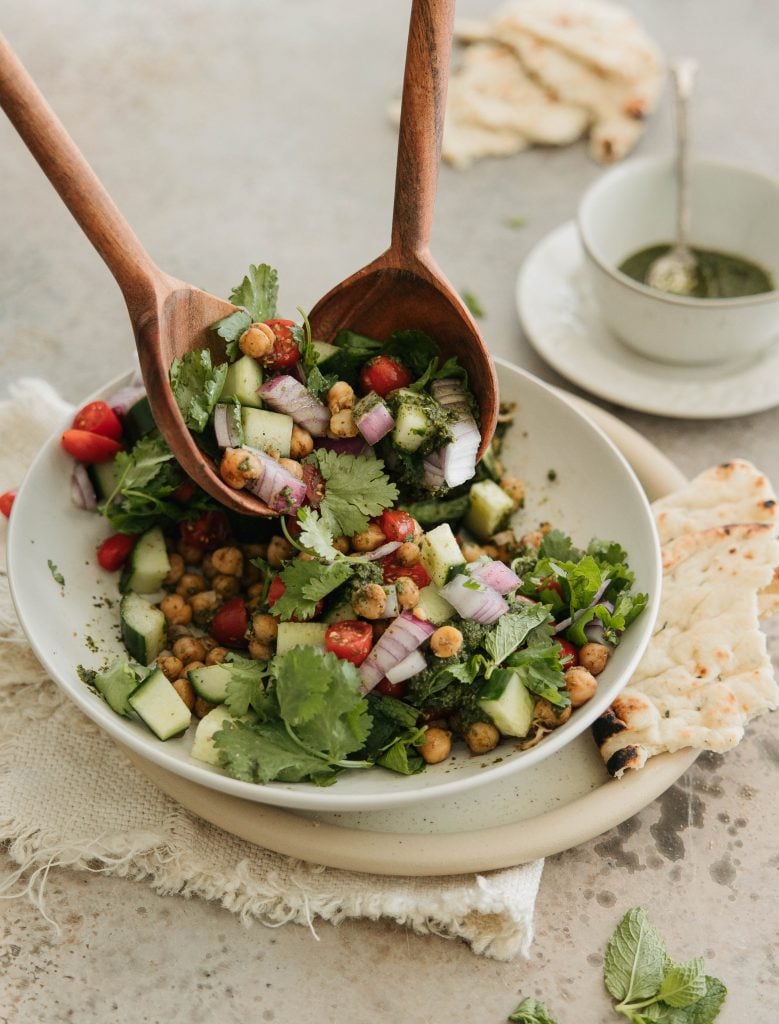 Contrary to its ingredient list, this chickpea salad comes together quickly. It's included in our roundup of easy vegetarian meals for one because not only is it delicious and protein-packed, but you can make the mint chutney ahead of time! Speaking of, you can use the chutney in a variety of other recipes: mixed with rice, spooned over lentils, a dip for potatoes, etc.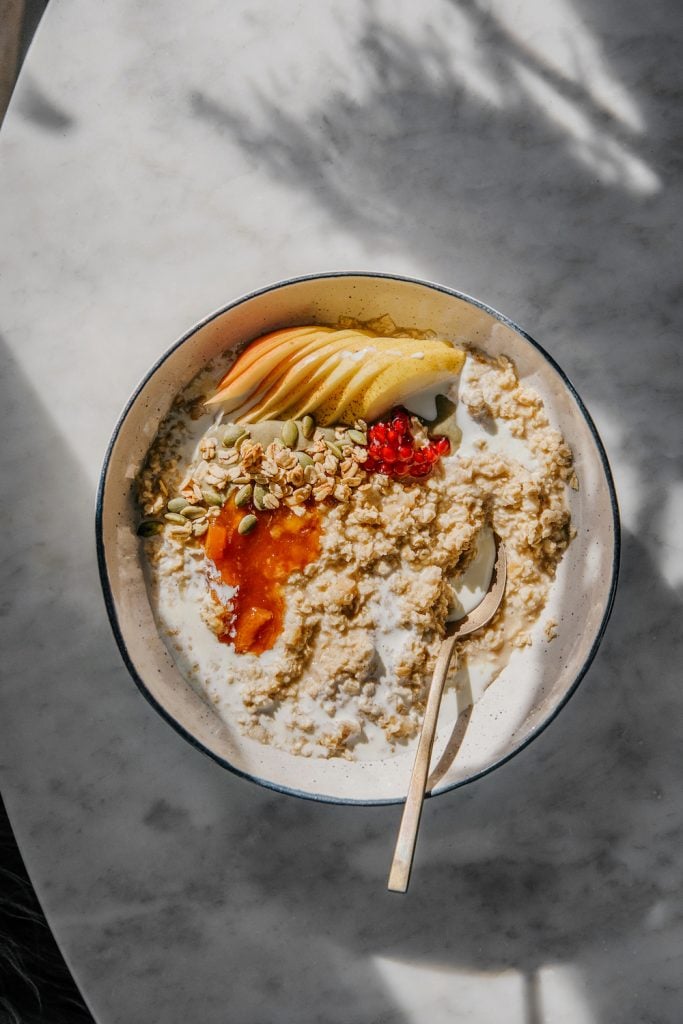 We love a breakfast-for-lunch (or dinner!) moment. Sweet or savory, let your cravings do the talking. Porridge recipes are a wonder for the solo cook, as you can make as much—or as little—as you need. While most recipes call for oats—a wonderful, nourishing choice—this take uses millet and amaranth for a delicious, toothsome spin.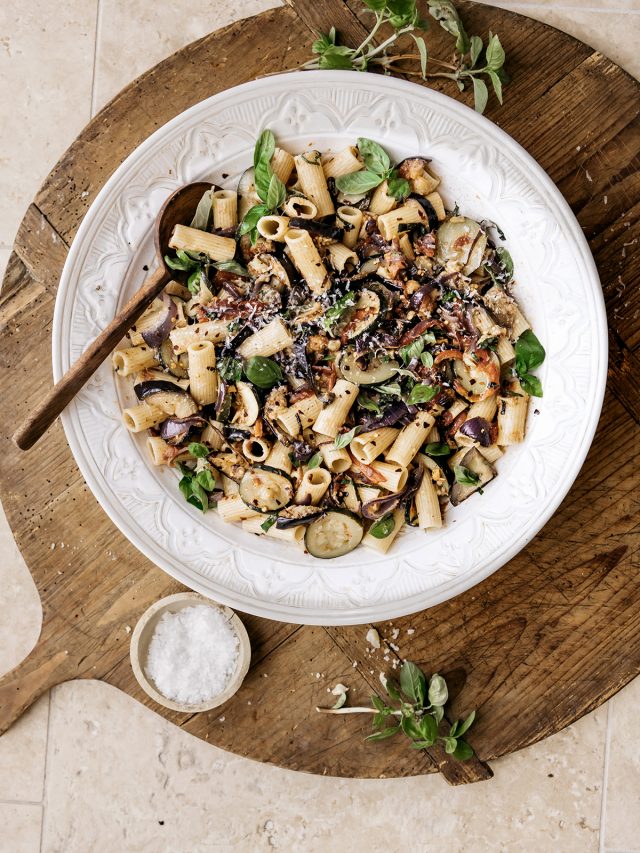 While this recipe is even more delicious the following day, you can cut it in half or gobble it in one serving. Inspired by ratatouille, the veggies cook together on one sheet pan and get tossed with rigatoni for a simple, satisfying meal.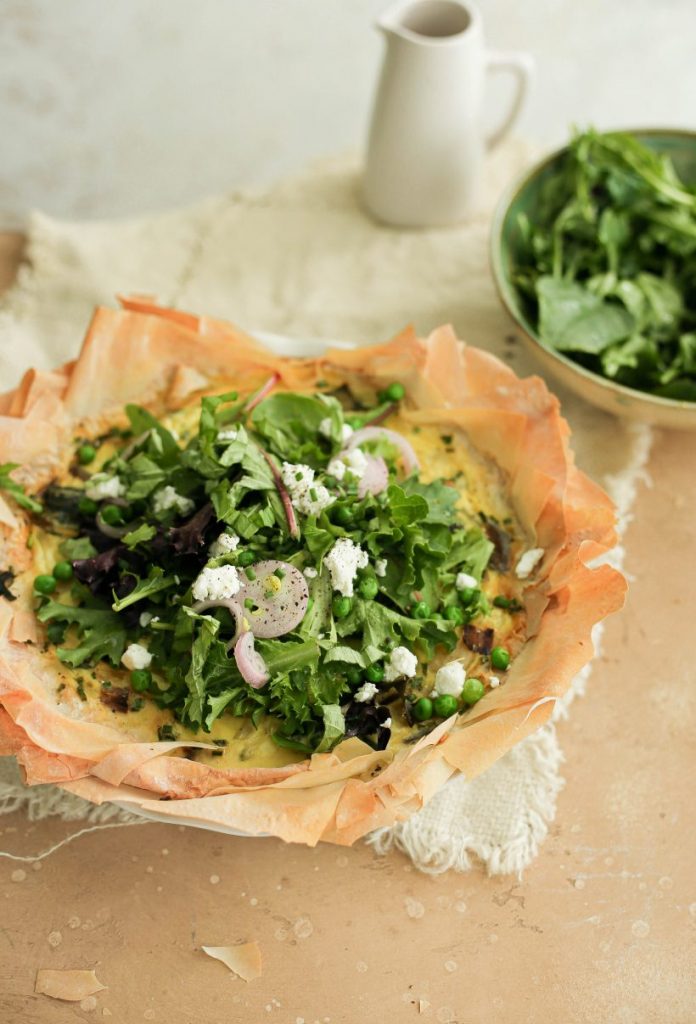 Using your pastry and veggies of choice, this is the perfect recipe when you have minimal ingredients on hand. Think: a handful of eggs and wilty produce. Enjoy for breakfast, lunch, or dinner.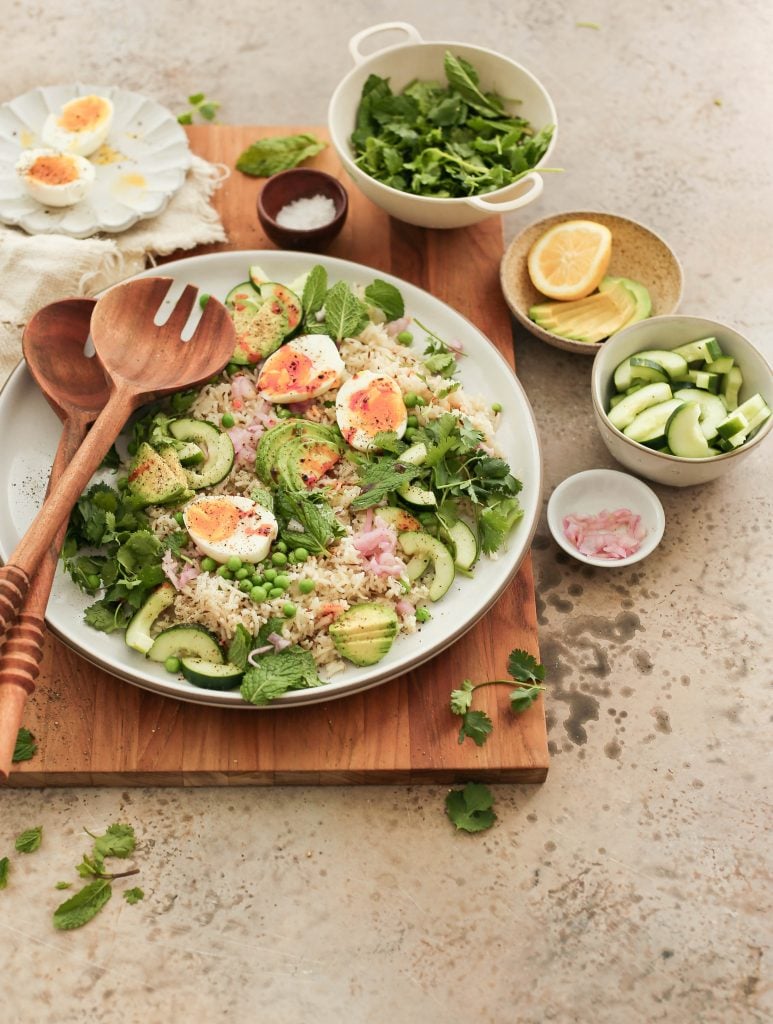 Rice salad is the upgrade you didn't know you needed. And it's so addicting, you'll want to eat it all week long! Using a combination of pantry staples, frozen peas, and a few fresh ingredients, this is one of the best easy vegetarian meals for one.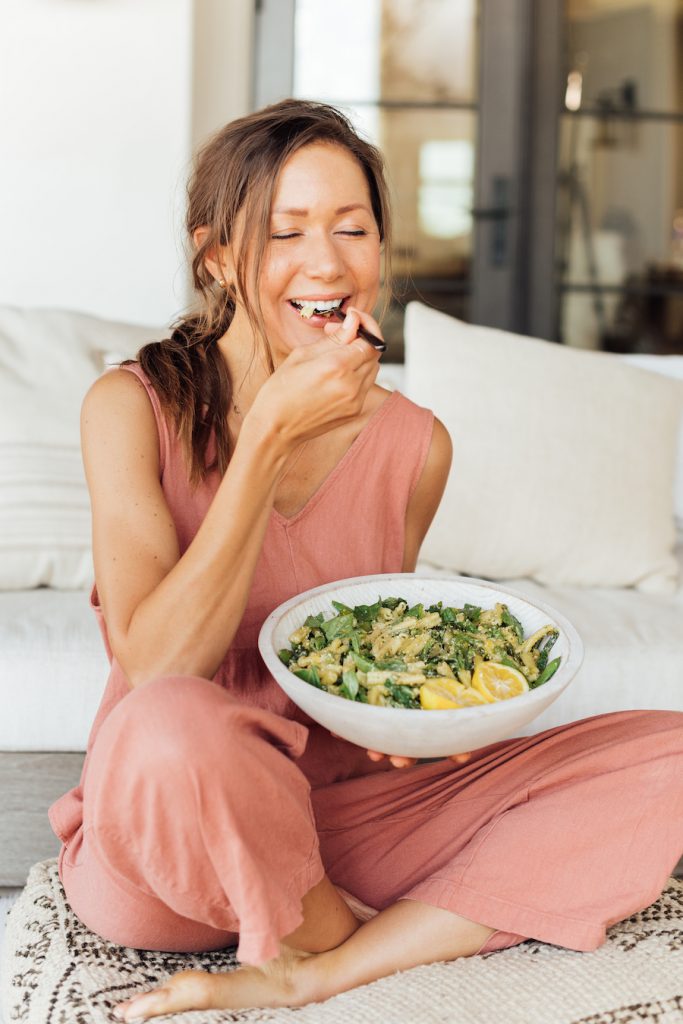 This pesto pasta is the ultimate one-pot pasta recipe. It's quick and easy, so delicious, and brimming with fresh summer vegetables. Cut this recipe in half or share with hungry neighbors!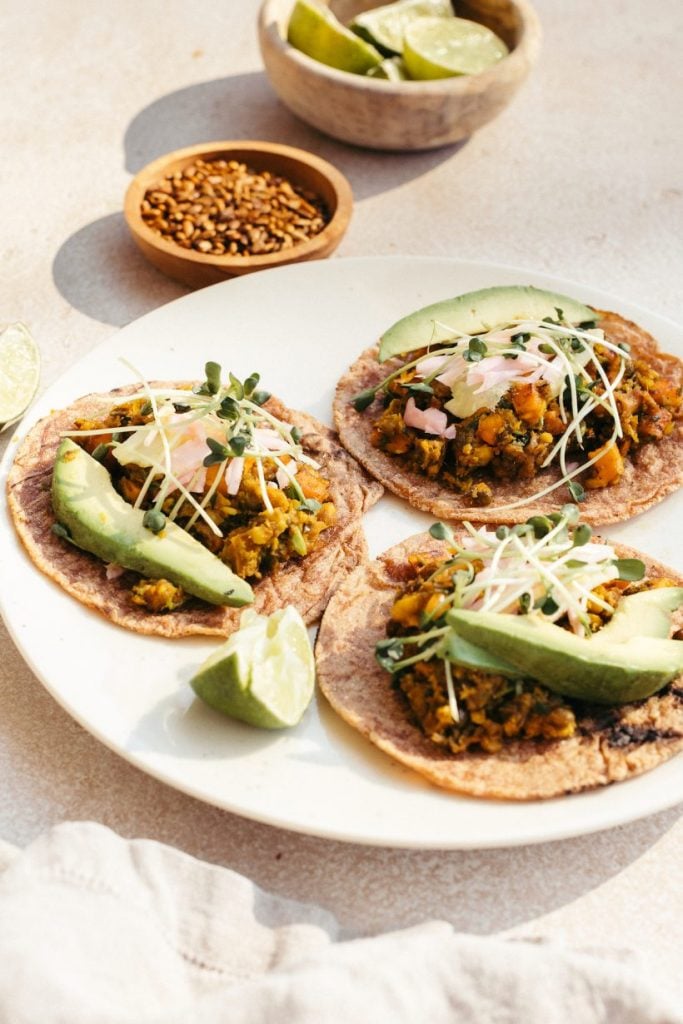 Prepare your tastebuds for these mouth-watering chorizo tacos. Plus, the filling can be spooned over rice, in a salad, or atop a grain bowl. The chorizo oil is the star of the show, and you can easily make it ahead of time.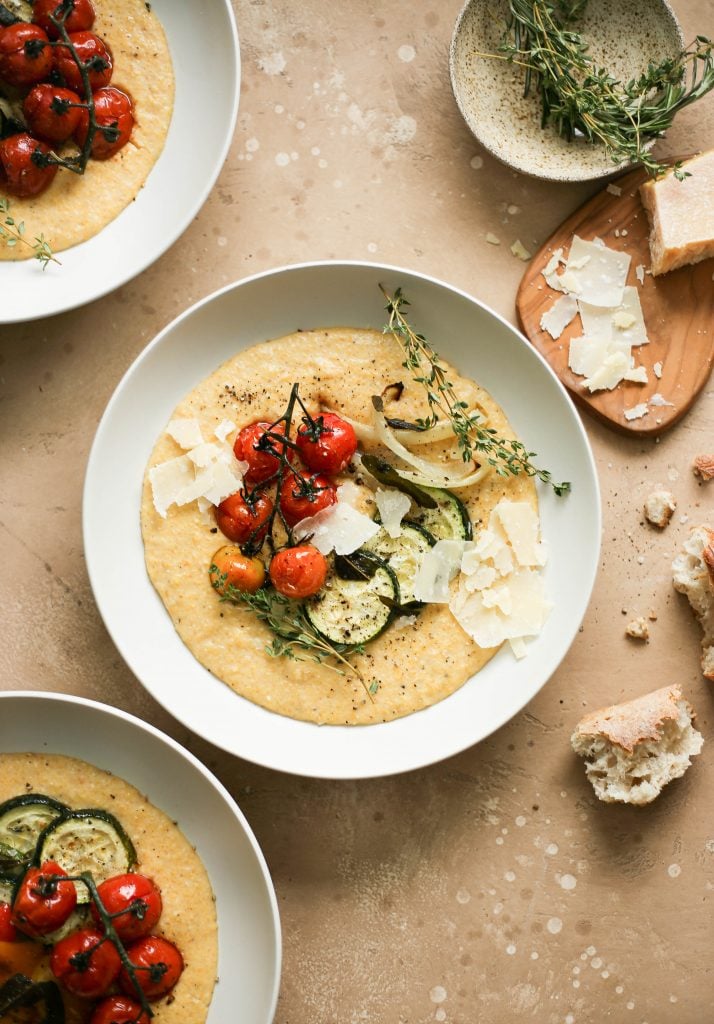 Have a food processor? Make these creamy polenta bowls. While this recipe might look a little fancy for a weeknight dinner, it all finishes at the same time. To make it more solo-cook-friendly, cut the recipe in half. You can also store polenta in the freezer for up to three months!