As a bonafide soup lover, few things help me embrace my love of all things cozy more than a go-to arsenal of easy fall soup recipes. Throughout the colder months, I find myself making lists of the seasonal vegetables I want to soup-ify. Sweet potatoes, corn in the earlier months, and of course, the trifecta of winter squash (I'm talking butternut, acorn, and pumpkin). Naturally, I already have a few special soups up my sleeve, but I always love to add a couple more to my collection.
Whether you're looking for indulgent and hearty or clean and healthy, there is a soup for every craving. And most are very customizable too, so you can use whatever veggies you've got lurking in the crisper. (No shame, I've forgotten about them too.)
Featured image by Suruchi Avasthi.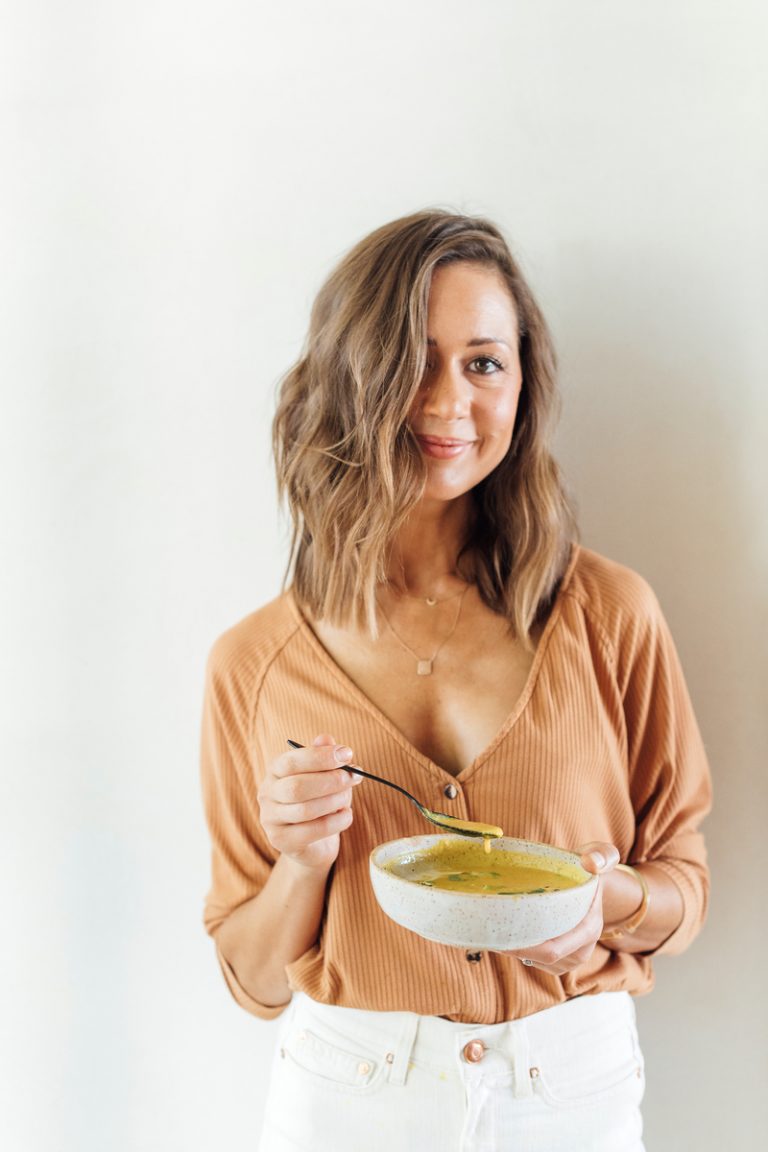 The round-up of fall soup recipes below also includes a few variations on what you'd consider a seasonal soup. Because while in-season cooking is key to crafting crave-worthy flavors, it's comfort that I'm after most. Expect to find a few curry-soup hybrids, the best black bean soup recipe, and a few soups that'll help you fight off the inevitable fall cold.
On crisp fall evenings, few things are more warming, cozy, and joy-inducing than soup. So, be sure to bookmark your favorite recipes below, because we've got something for everyone, and they're bound to please even the pickiest of eaters.
Keep scrolling for 20 delectable fall soup recipes!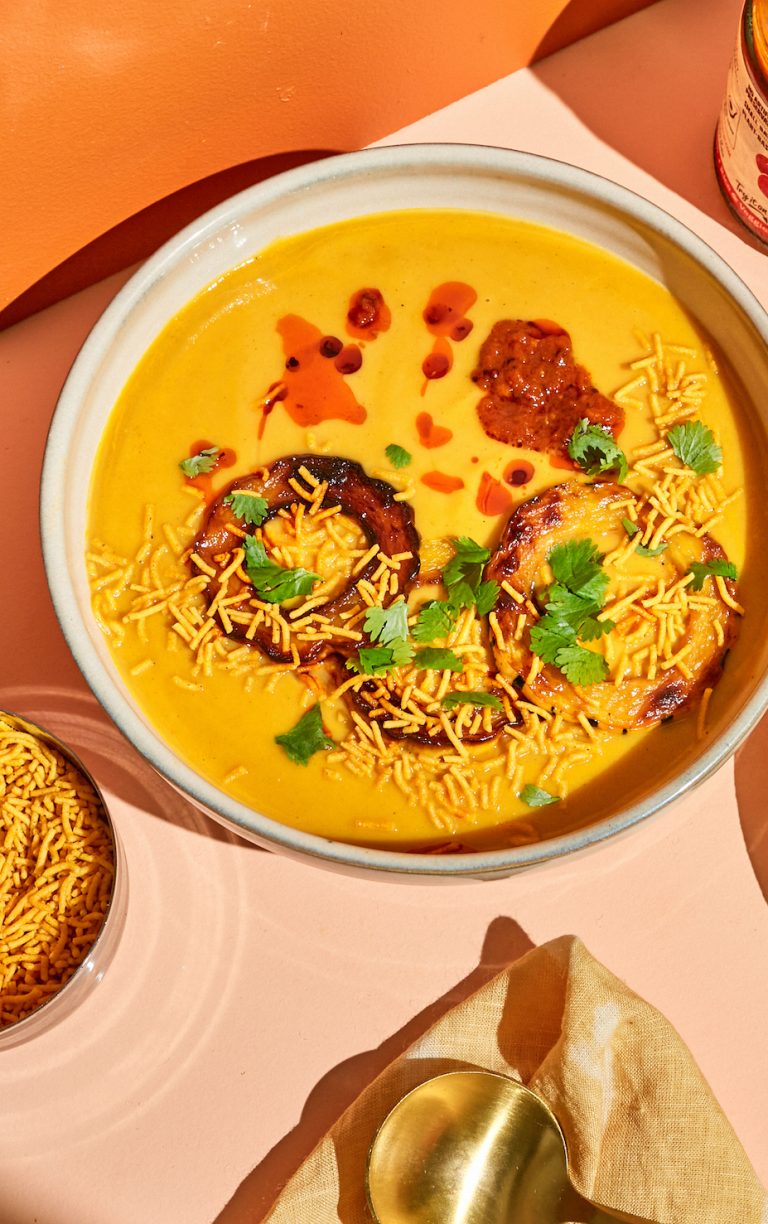 Why we love it: When was the last time you saw such a good-looking soup? It's as tasty as it is beautiful, with the combo of curry and squash brightening up your entire bowl. It's also the creamiest, dreamiest, and easiest recipe ever.
Hero ingredient: The simmer sauce is key to not only streamlining this soup's prep but to filling each spoonful with a spicy and warming flavor. It's the ultimate soup-making hack.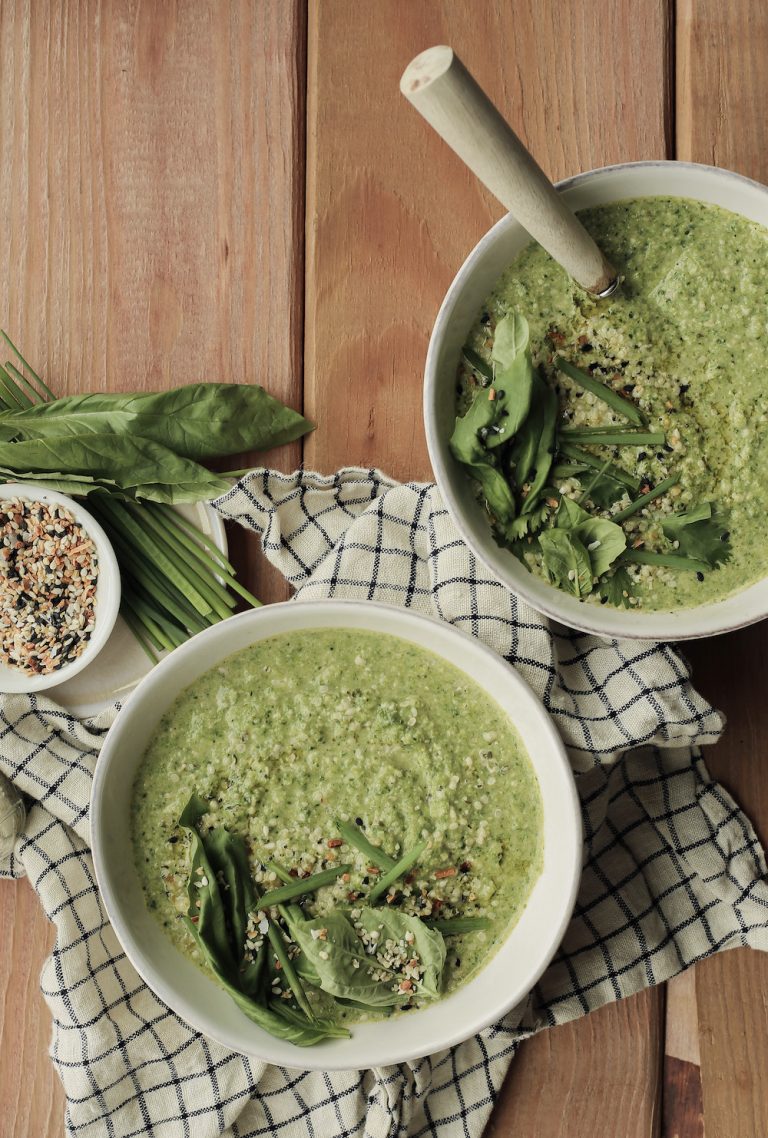 Why We Love It: Camille's shared a lot of soup recipes, but I have to confirm: this is my all-time favorite. Not only is it creamy and filling, as all the best soups are, but it knows a thing or two about packing plenty of immunity-boosting veggies into one flavorful mix. Asparagus, broccoli, spinach, and a handful of herbs create this soup's verdant hue. And while they might not all be fall veggies per se, frozen versions are easy enough to swap in.
Hero Ingredient: Blending in a cup of soaked cashews is the key to making this vegan soup delectably creamy.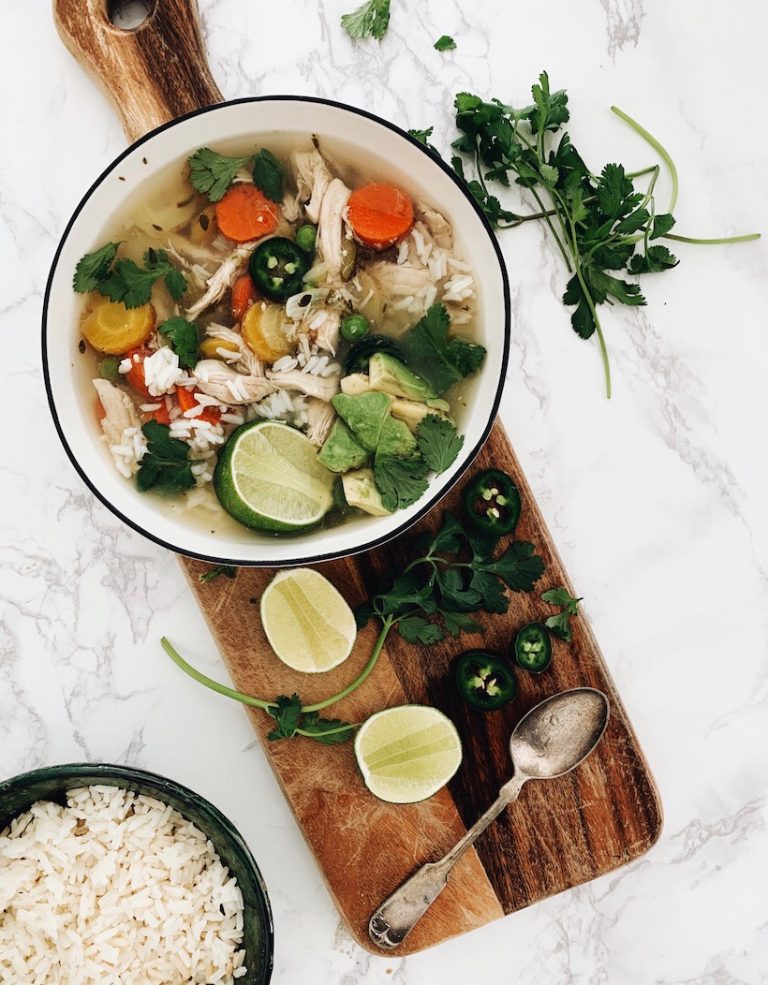 Why We Love It: Chicken and rice soup is a classic combo that's eternally satisfying. Camille calls it her cure-all for when the sniffles and sneezes start up again in the fall. It'll warm you, body and soul, and nourish you all season long. Because it freezes well, Camille's been known to make a double batch in preparation for the holidays, heating it up for weeknight dinners on the fly or when she needs to feed a few hungry mouths in a pinch.
Hero Ingredient: This is a simple, lightly-flavored soup. A few sprigs of thyme and oregano brighten up the veggies while being mindful not to overpower them.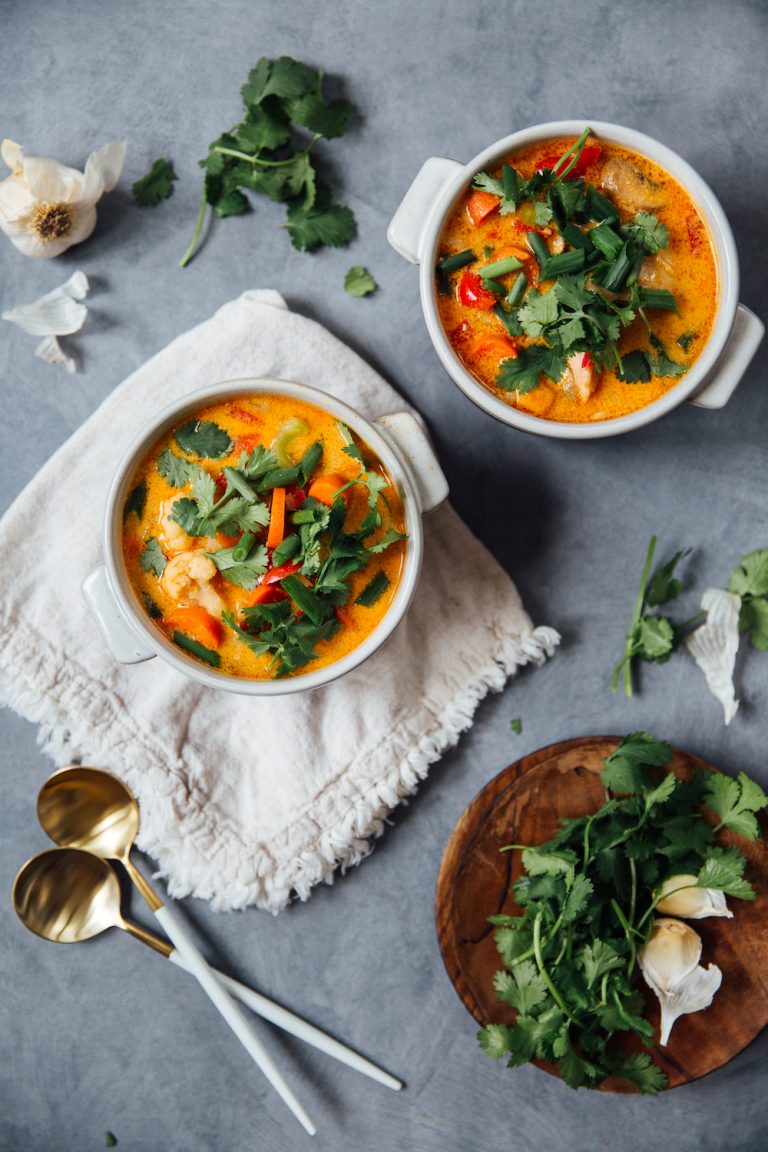 Why we love it: If you're craving Thai flavors then you're going to want to try this incredibly original, yet simple recipe. It's loaded with veggies (sweet potato, bell pepper, cauliflower, carrots, mushrooms, green peas, and celery) for nutrients and far-reaching flavor. Coconut milk makes this dairy-free soup insanely creamy, smooth, and fabulously decadent.
Hero ingredient: Garlic naan, meet your match.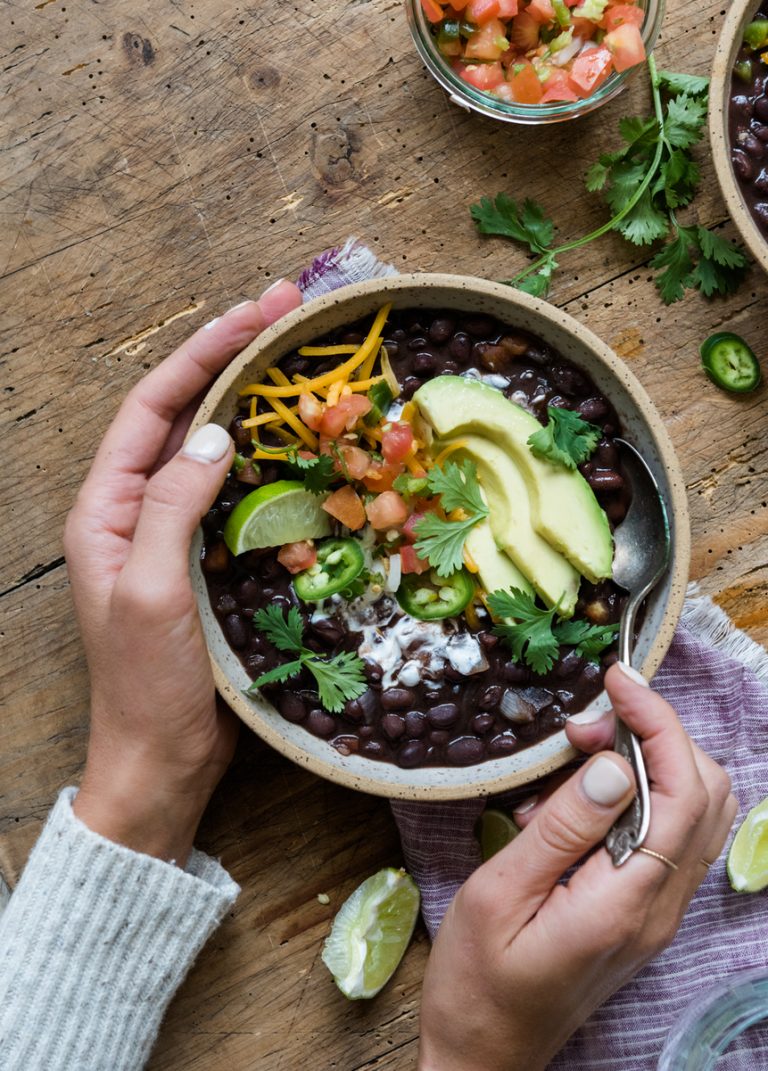 Why we love it: You're going to want to eat this soup daily. Thankfully, it's so easy that you can! (Plus, the leftovers keep perfectly.) It's a flavorful, creamy, colorful, simple soup with a gorgeous texture. I'm always a fan of a one-pot weeknight wonder.
Hero ingredient: A tablespoon of chili powder delivers all the complex, grounding heat this soup needs.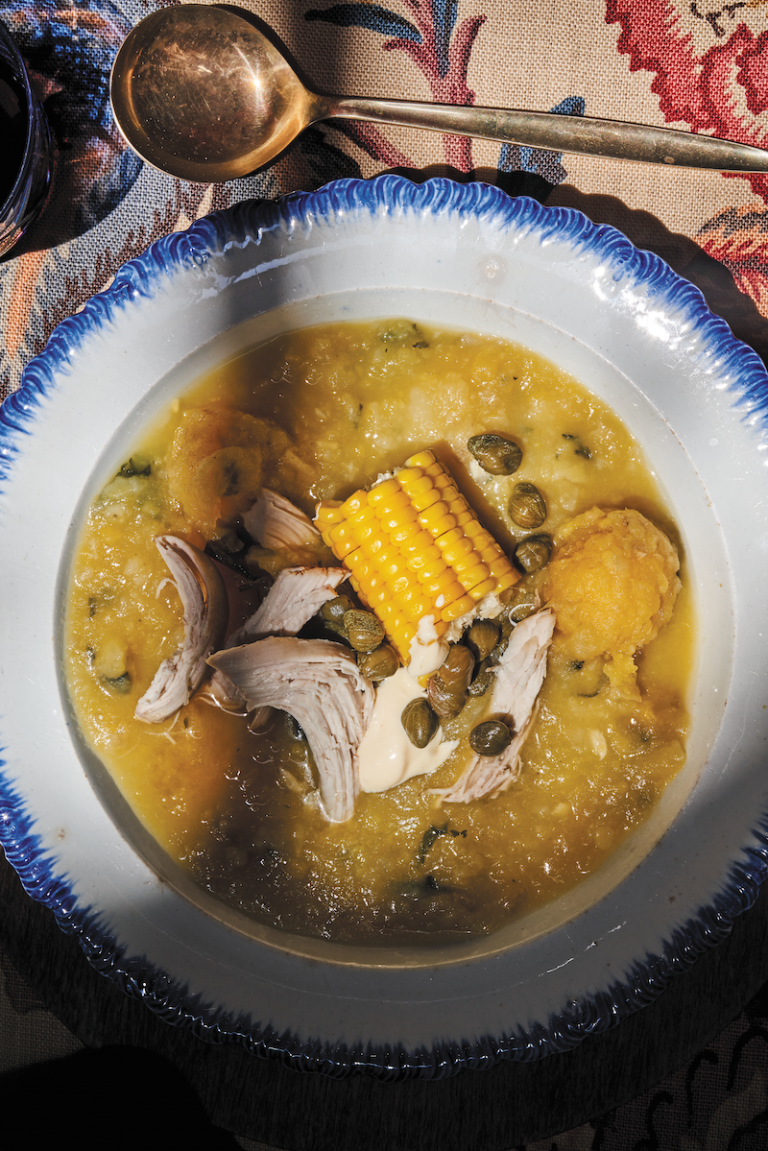 Why we love it: The first time I made this recipe, I was worried that this soup would be labor-intensive, mainly because of the sheer volume of potatoes it calls for. But I'm pleased to report that the majority of the cook time is hands-off as you let the flavors meld and simmer on the stovetop. It's bursting with rich textures, and I simply can't get enough.
Hero ingredient: I'm always here for any soup that calls for thick wedges of avocado sliced over top just before serving.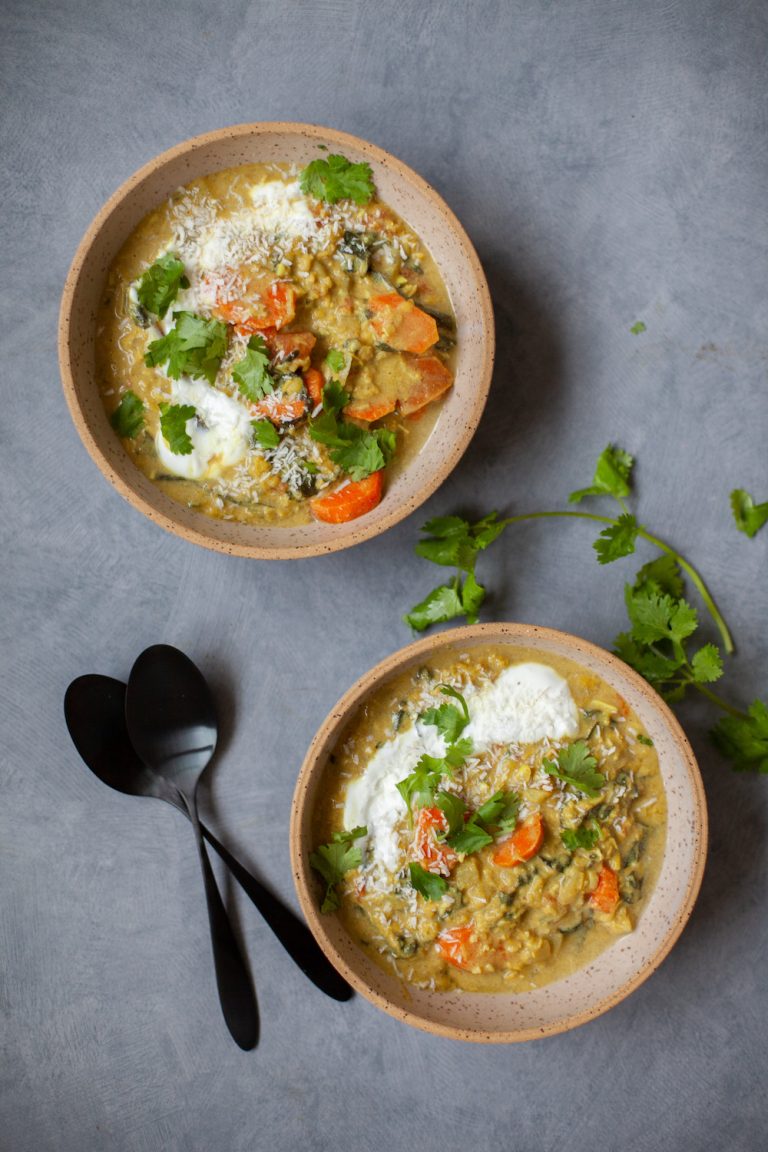 Why we love it: Get yourself this red lentil, chili-esque soup, stat! It's a gluten-free and vegan recipe that is guaranteed to be a crowd-pleaser. Red lentils, kale, carrots, and ginger deliver plenty of nutrient-dense goodness, making this soup as good for you as it is to eat.
Hero ingredient: The coconut milk keeps this soup creamy without weighing you down.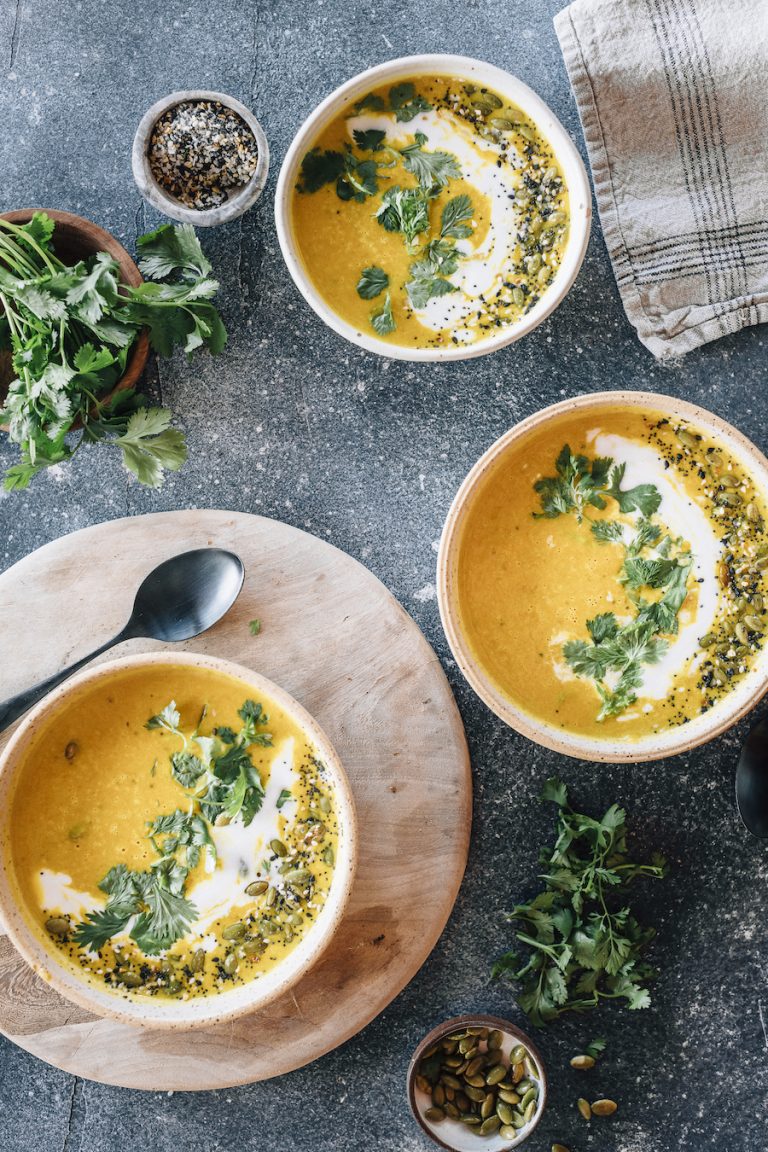 Why we love it: Can a soup be healthy and indulgent at the same time? Because this one happens to fit the bill. It's a comforting bowl of seasonal butternut squash, carrots, anti-inflammatory turmeric, and a bit of creamy coconut milk. Omit the honey if you want to make it vegan, otherwise, this vegetarian wonder is ideal anytime your body's in need of a little reset.
Hero ingredient: This soup is crave-worthy on its own, but if you really want to send things over the top, be sure to garnish with pepitas, fresh cilantro, and a drizzle of coconut milk.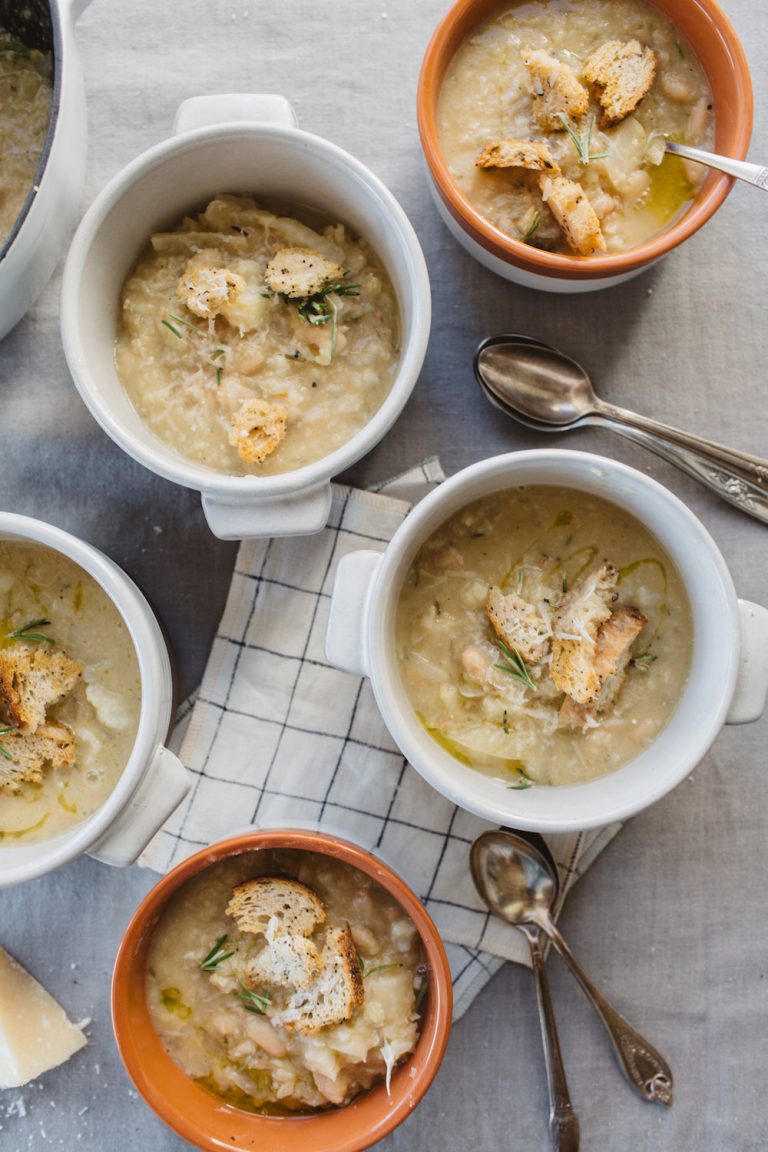 Why we love it: The ingredient list for this soup is aggressively simple. Using the combination of fennel and onion for your aromatics infuses your cauliflower with tons of flavor, and the addition of cannellini beans keeps everything as creamy as can be. It's one of my favorite fall soup recipes that I'm sure to carry over into the winter.
Hero ingredient: Just about as much garlic as the body can handle.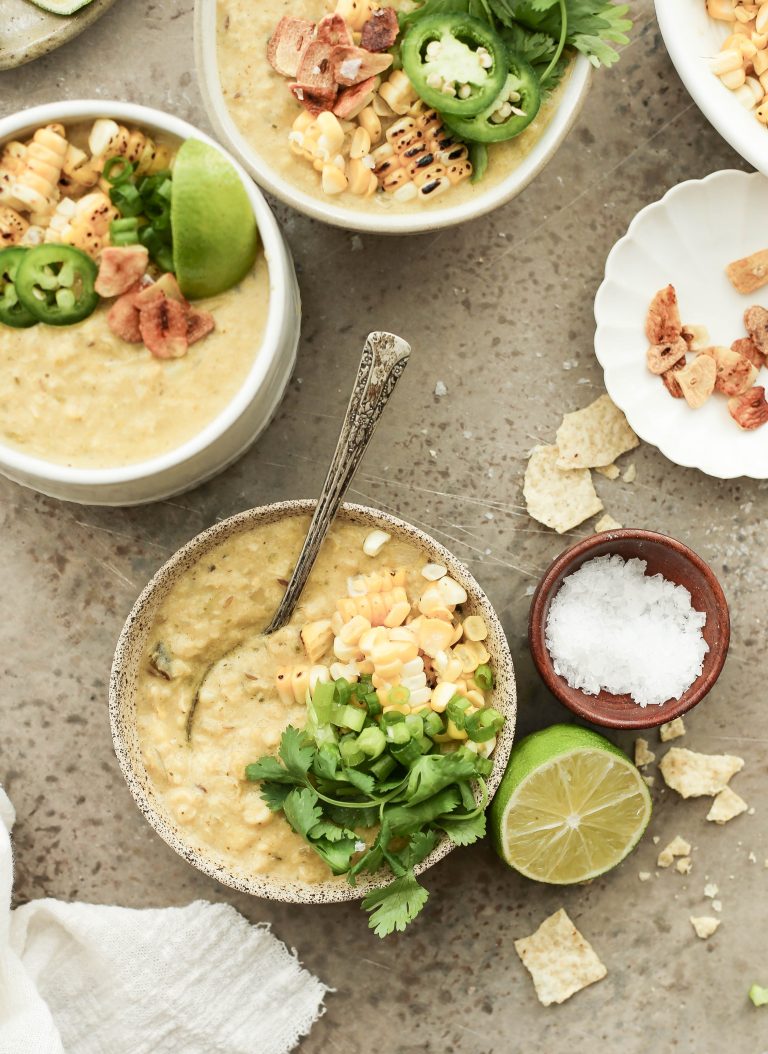 Why we love it: This healthier take on corn chowder is made easy with the addition of frozen corn versus fresh. You might be surprised by the swap-out, but because bagged veggies are frozen at peak-freshness, they often have even more flavor than their from-the-farm counterparts. So, if you're not willing to let corn season pass you by without one last nod to its sweet deliciousness, this soup is your answer.
Hero ingredient: Sriracha's tangy, pungent tones add so much.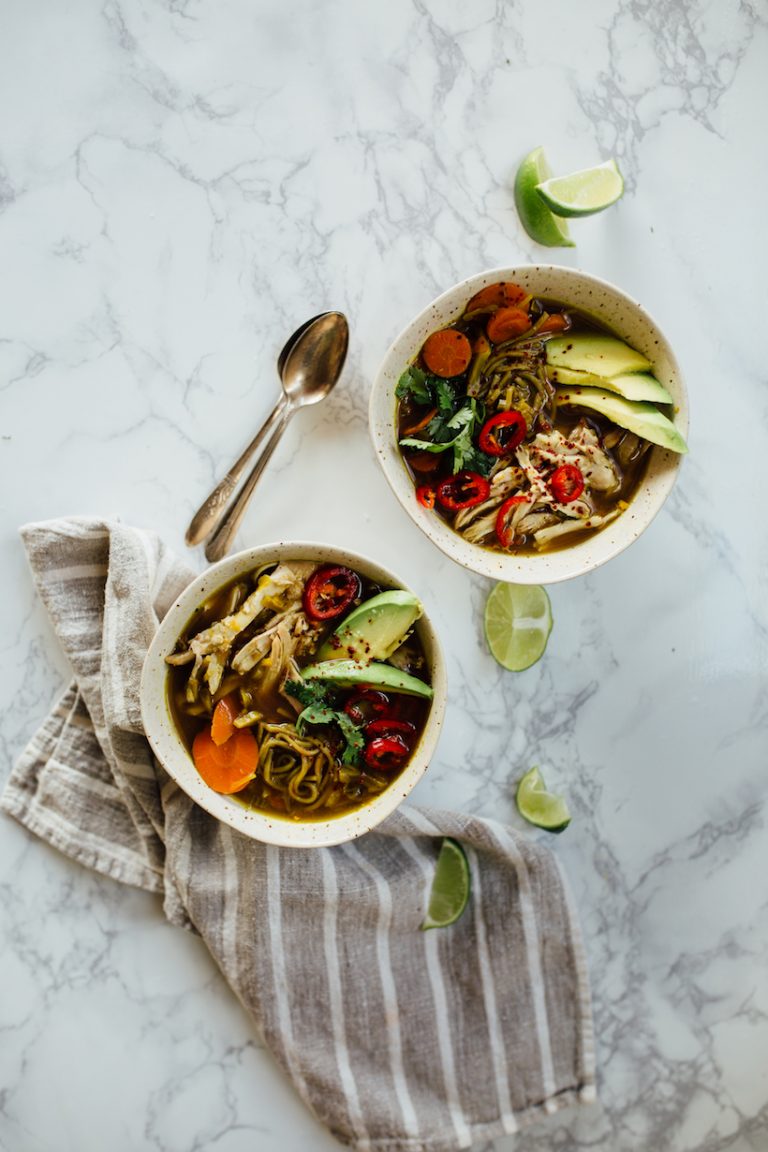 Why We Love It: This soup has magical healing powers, I swear. Once, when I couldn't knock a particularly rough cold a couple of Octobers back, a friend came over with a Tupperware container of this soup. I had sent her the recipe when Camille first posted it, saying how excited I was to make it. Well, little did I know it was the exact medicine I'd need. Turmeric, ginger, and chicken broth have a way of curing what ails you.
Hero Ingredient: This soup is all about the turmeric. Not only does it give the broth and chicken its gorgeous golden hue, but it flavors each bite with a unique and warming heat.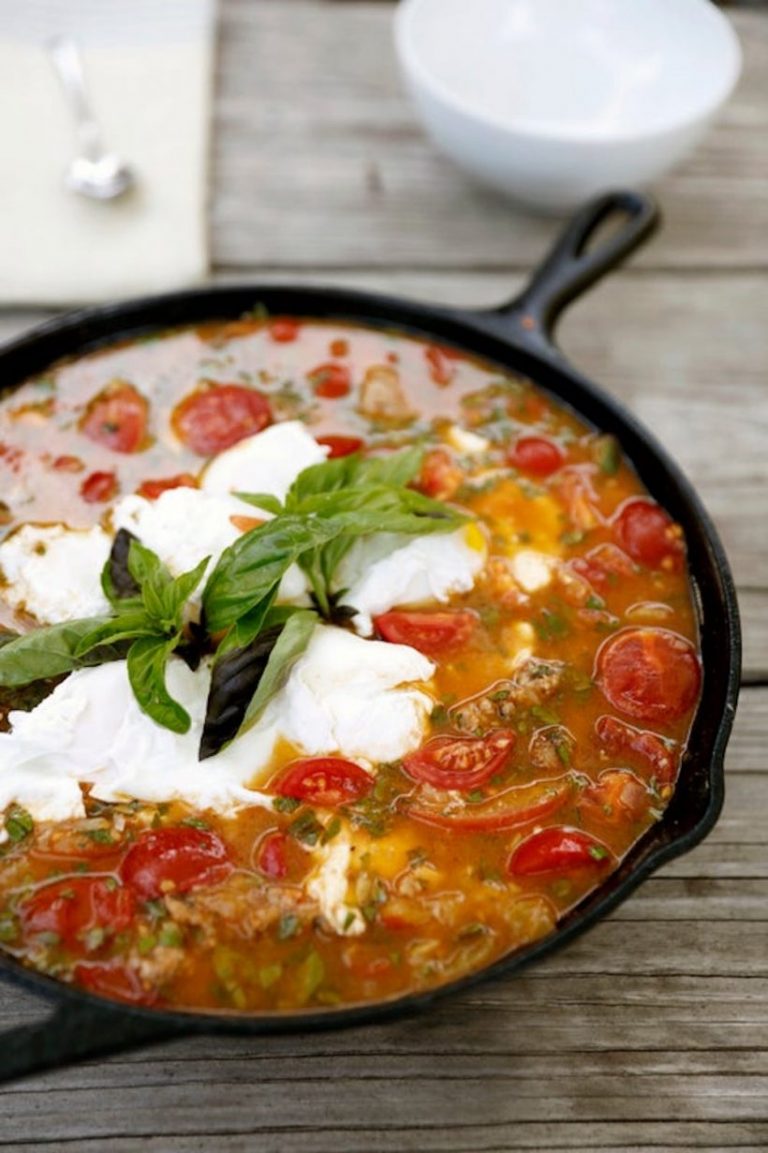 Why we love it: Tomato soup's a classic for a reason, and not just because Andy Warhol knew how to make a Campbell's soup can look good. It's comforting, easy, and pairs perfectly with grilled cheese. What more needs to be said? This spin is a slight step-up from the original, elevating it with a touch of balsamic vinegar to play up the tomatoes' sweetness. It's worth the effort, and luckily, it isn't too much at that.
Hero ingredient: A handful of basil is the perfect way to punch up your tomatoes' bright, fresh flavor. Be sure you're selecting farm-fresh for each.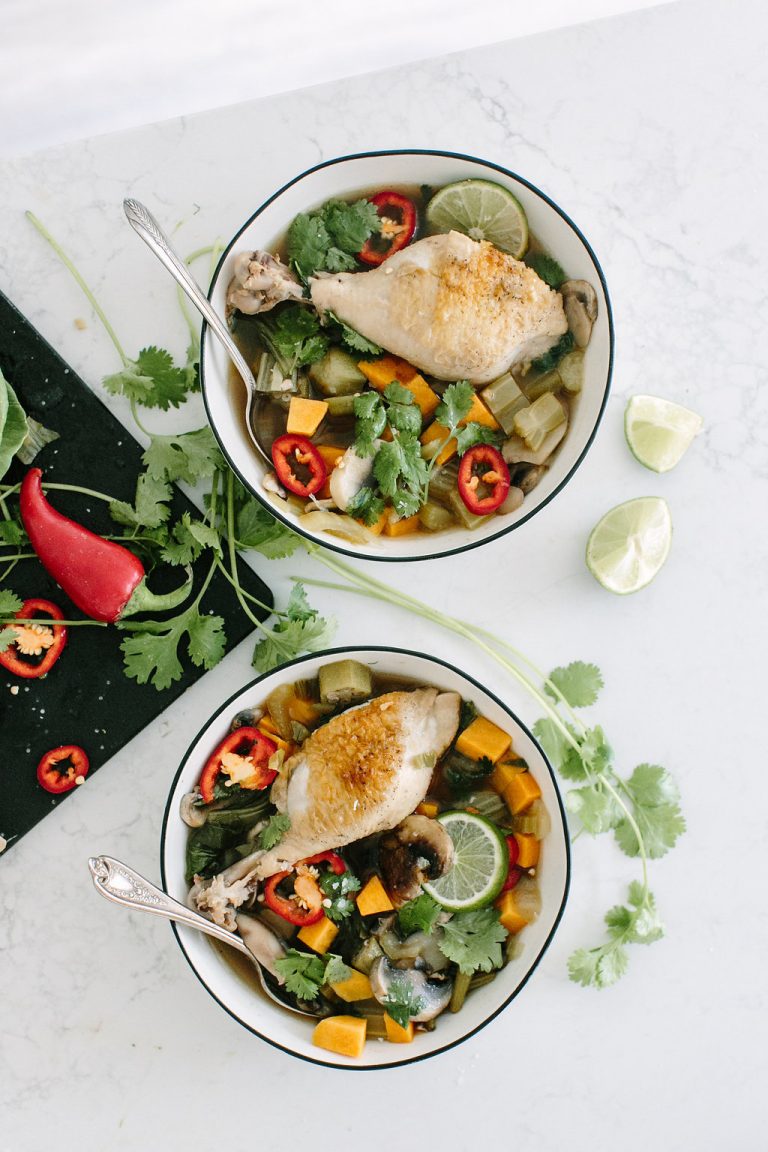 Why we love it: This is an incredibly flavorful, quick, simple, and customizable comforting soup. It's a fusion of Thai and traditional fall flavors and is versatile with options for both meat-eaters and vegans (feel free to omit the chicken and fish sauce if you'd like). You can even bulk it up with rice or a grain of your choice.
Hero ingredient: Butternut squash adds even more texture and natural sweetness that complements the heat of the pepper, ginger, and garlic perfectly.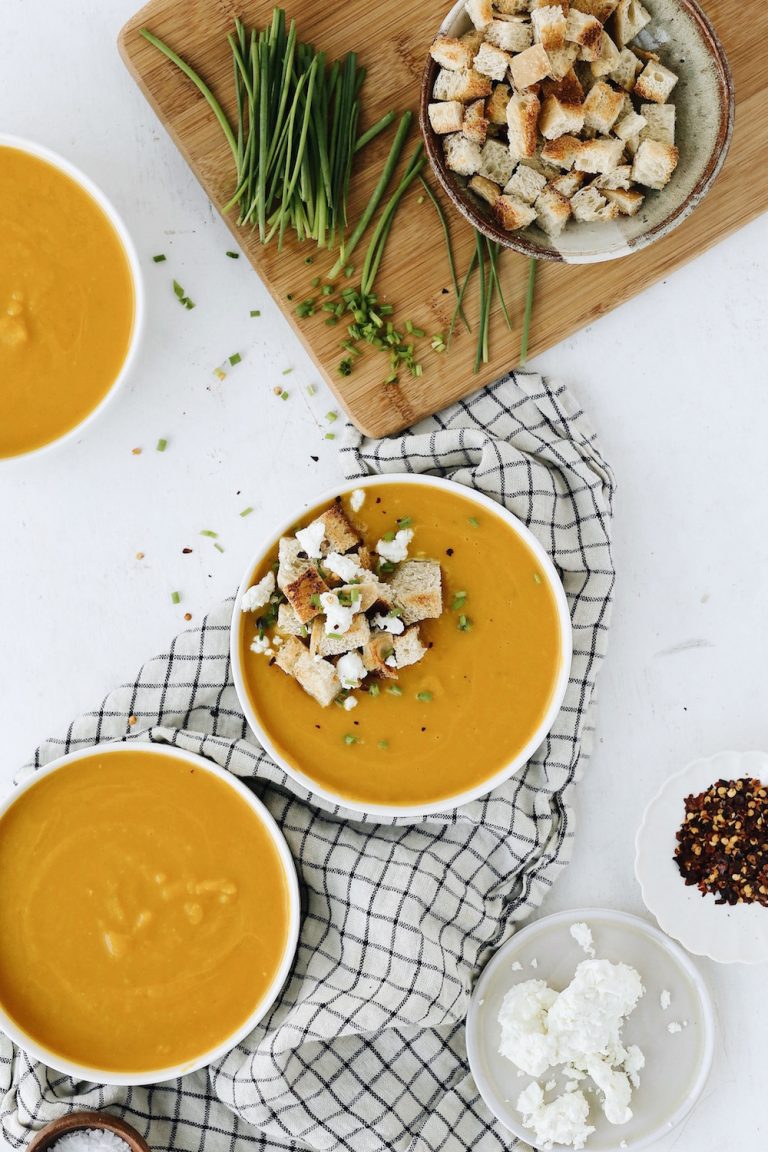 Why we love it: Despite the depth of flavor, this is a simple soup with a base of diced onions and apples. Feel free to add a splash of heavy cream or coconut milk to make it even creamier and more indulgent. Either way, it's divine.
Hero ingredient: Curry powder is the perfect spice blend—funky and savory in all the best ways.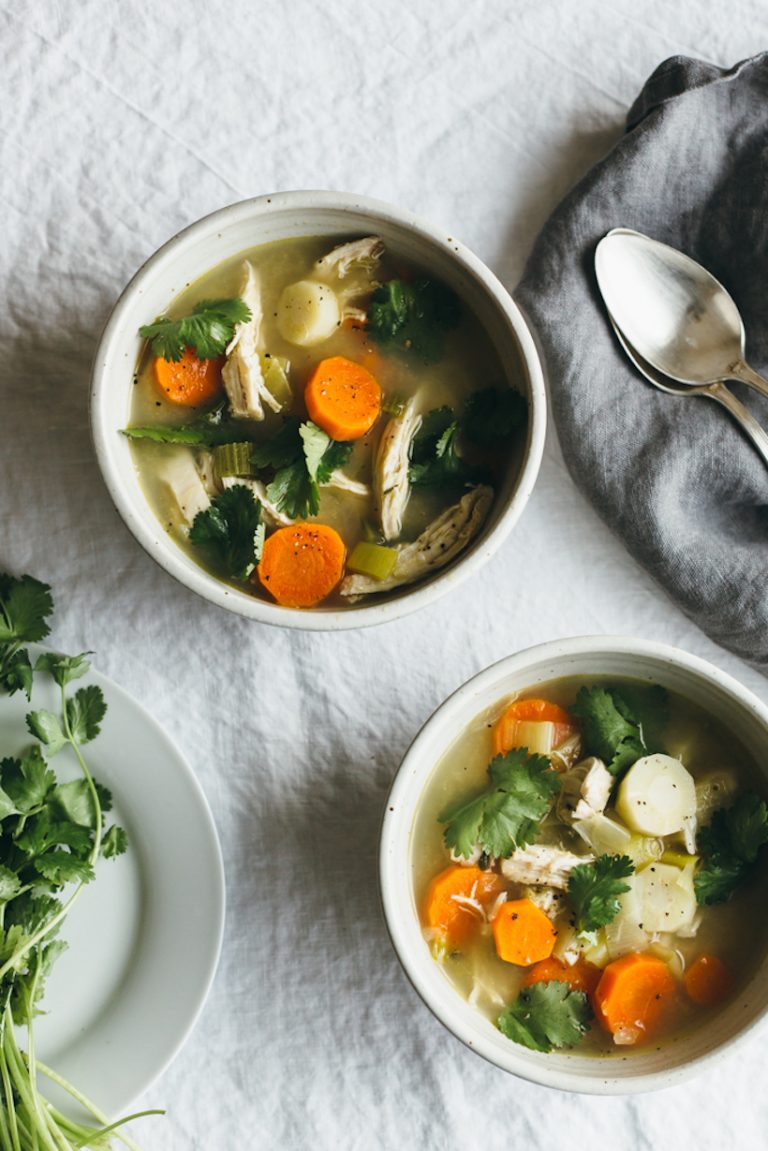 Why we love it: It's the perfect fall dinner when you're craving something healthy and hearty. But don't be fooled, this is not your average chicken and veggie soup. Carrots, parsnips, leeks, celery and onions make you forget all about the fact that this recipe omits the classic noodles. And use a heavy hand with the fresh parsley—it gives a pop of herby goodness.
Hero ingredient: Thyme and tarragon are the alliterative herb pairing that I want to flavor all my favorite soups.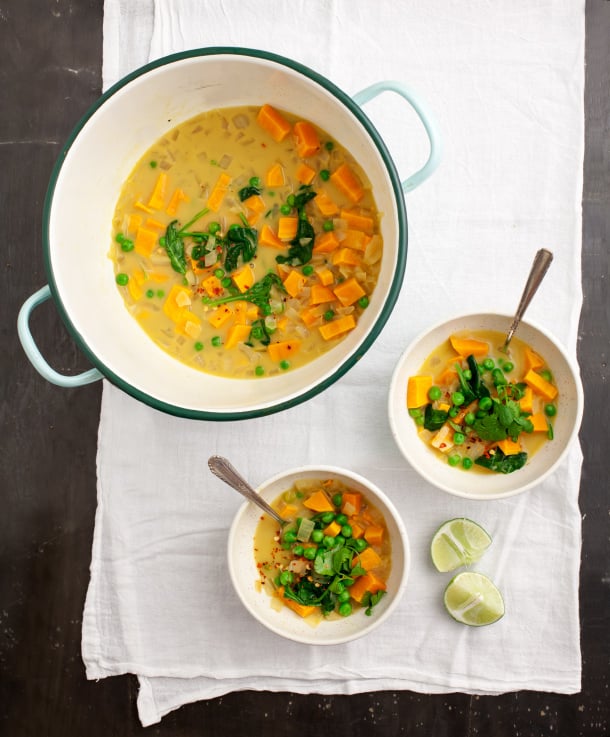 Why we love it: It doesn't get much easier than this lovely, simple soup. Curry gives it a delicious, earthy flavor—it's a crowd-pleasing soup that will warm the belly and satisfy the soul.
Hero ingredient: Sweet potatoes do the heavy lifting here.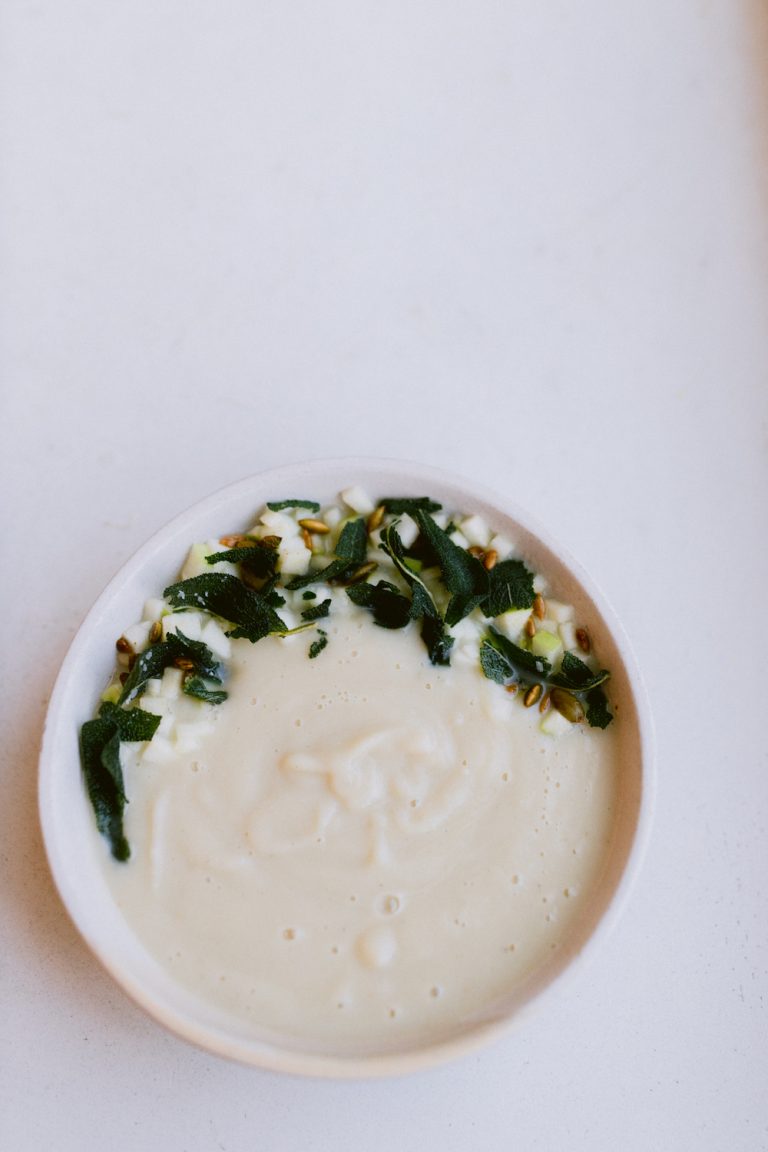 Why we love it: This recipe puts a delicious twist on your everyday cauliflower soup. The natural herbs and roots add a bold, satisfying flavor that is creamy, rich, and healthy.
Hero ingredient: Crispy sage elevates the entire experience.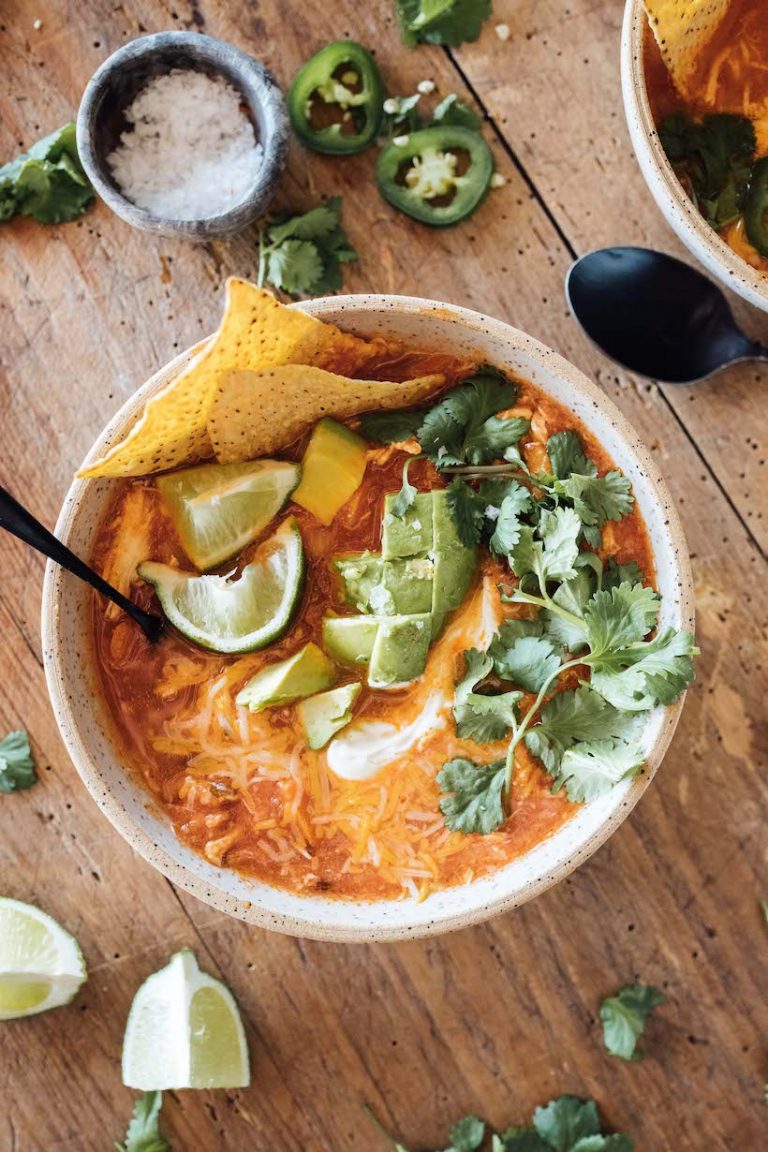 Why we love it: Camille's spin on the comforting classic is creamy, filling, warming, and bursting with flavor and hearty mouthfeel. It seriously hits the spot. The combination of the jalapeño and bone-in, skin-on chicken infuses the broth with heat. This is soup is a unique, original recipe that, as Camille says, is comfort food with a spicy kick.
Hero ingredient: The garnish of cilantro brightens up the flavors even more.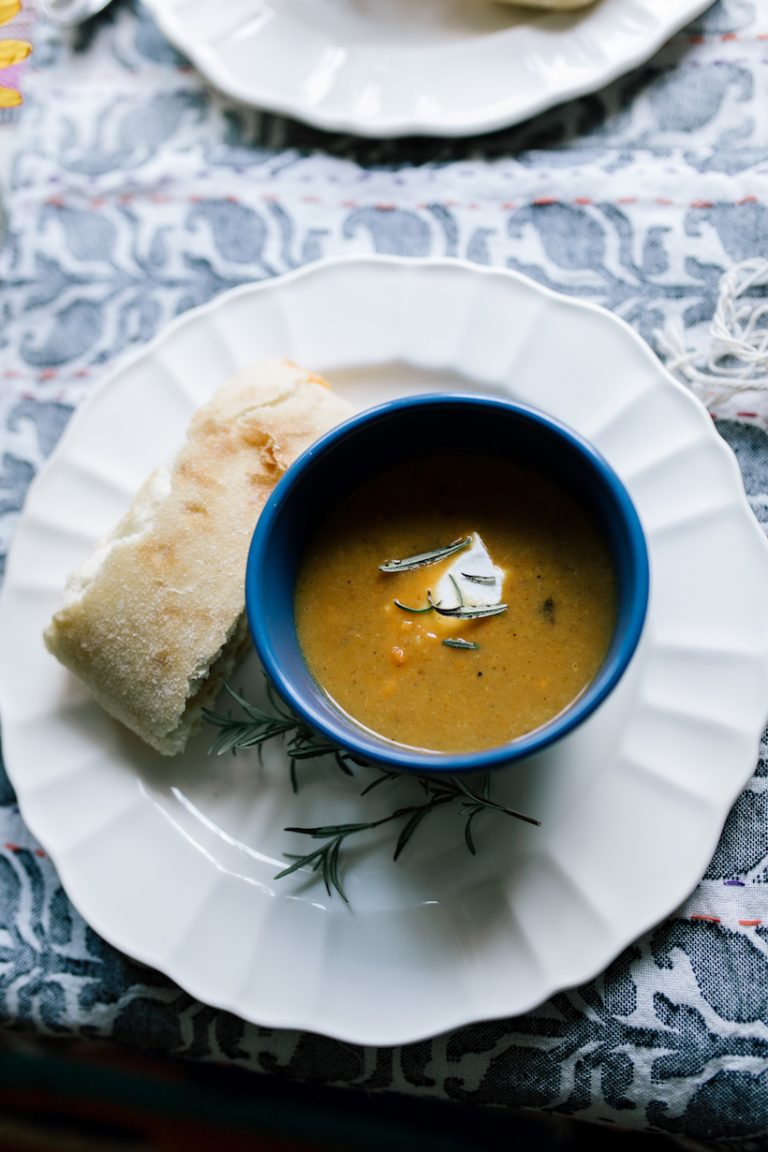 Why we love it: This easy recipe makes the most of pantry staples you've likely already got on hand, plus a few seasonal veggies for added fall flair. The hearty and comforting spoonfuls simply can't be beaten. Serve alongside a loaf of crusty, good bread and you have a quick and easy meal ready to go.
Hero ingredient: Crème fraîche makes everything richer, and in turn, better.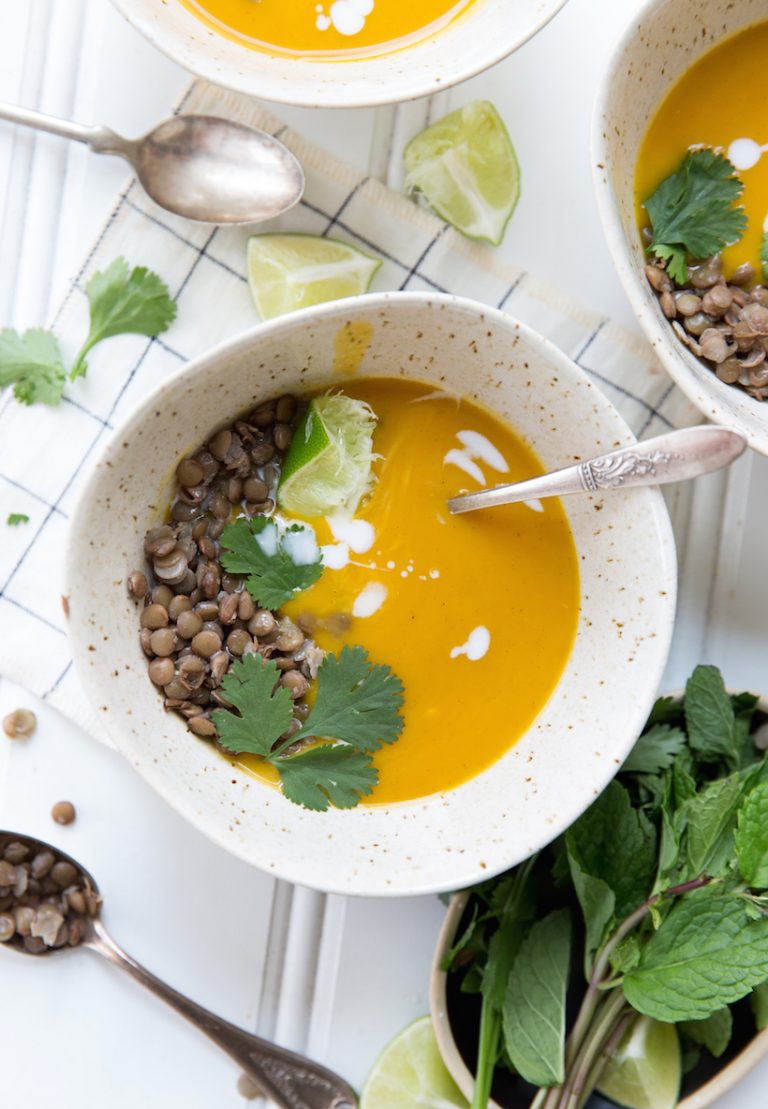 Why we love it: This vegan soup is basically "fall in a bowl." It's chock full of curry spices, warming winter squash, and a bright hint of citrus and fresh herbs. Yum!
Hero ingredient: The addition of coconut milk gives it an added layer of richness and creaminess without any dairy, and jives perfectly with the Indian flavors of the curry powder.
This post was originally published on September 2, 2021, and has since been updated.