Hey friend, how are you holding up in this heat? For many of us, August has delivered soaring temps that have made turning on the stove seriously unappealing. But there is good news for August meal planning! We just so happen to be entering prime time for that highly seasonal produce that late summer is famous for. Figs and stone fruit are sun-ripened and ready. Eggplant and zucchini are at their peak. We're talking highly seasonal produce that tastes like summer. When deciding what to cook in August, may I suggest heading to the farmers market and jumping on the bounty while it's hot.
Of course the best recipes for August should also be easy. For those of us with kids, we're entering the back-to-school juggle, so simple dinners that can be quickly assembled and enjoyed are top priority—we're talking minimal effort, max reward. Everything on my August list checks the simplicity box, which I have a feeling you'll appreciate even if you're still in full summer vacay mode.
Tell me what you're cooking this month—I love to get inspired by whatever you guys are making. And if you post it, tag us on Instagram…we just might have to share. Scroll on for 14 delicious ideas for what to cook in August, then add a very cold drink and a good playlist to enjoy this month to the fullest.
image above: Belathée Photography for our dinner party with Mariana Velasquez
Refreshing Salads to Make in August
'Tis the season for no-cook salads that can be thrown together with bright, summery fruits and vegetables. It's all in the mix: crunchy, salty, creamy, and sweet come together to create a salad that lingers in your memory. These are my favorites to make this month.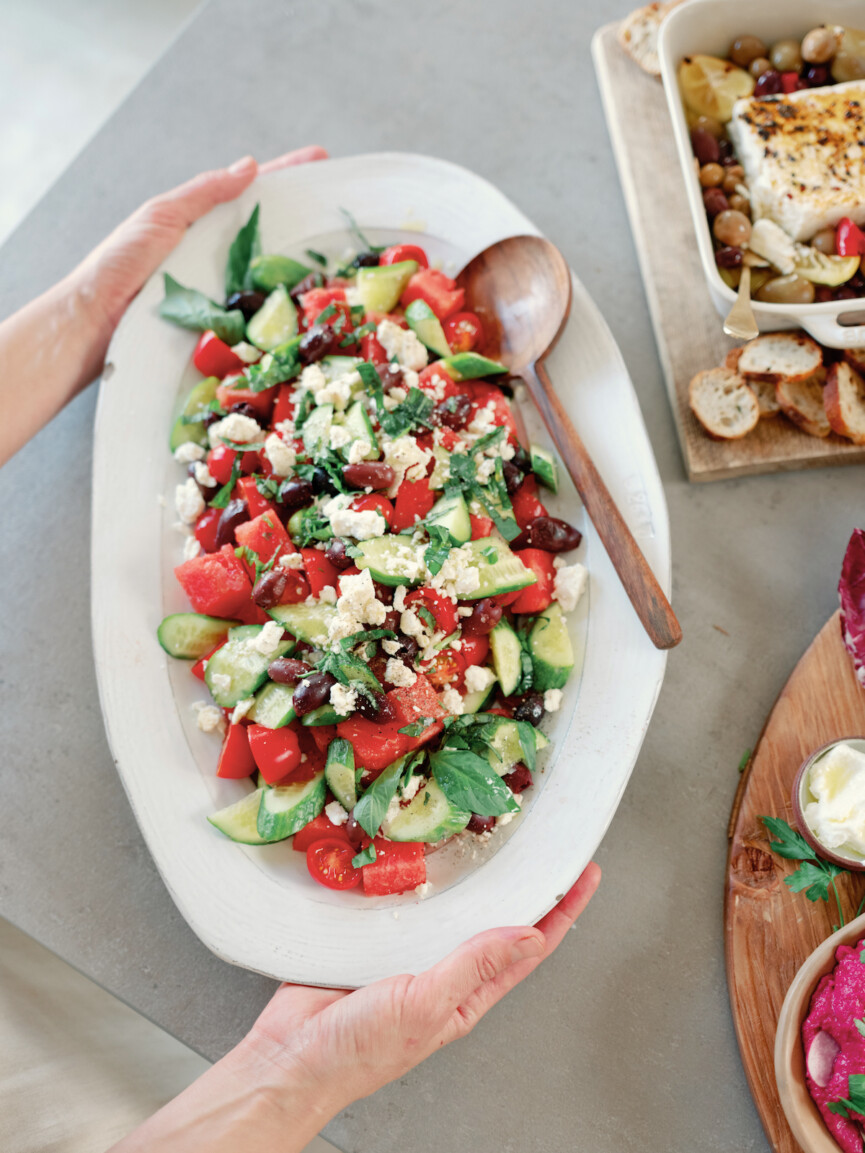 One of my favorite lunch spots on the planet, Malibu Farm, has a Greek Salad on the menu that's served on top of a thick wedge of juicy watermelon. It's a surprising presentation that's as beautiful as it is delicious—turns out that sweet watermelon is the perfect foil for the briny olives, salty feta, and summery tomatoes that make up a more traditional Greek salad recipe. This is my chopped version, and dare I say it's even a (little) better than the original.
Here's what you need to know about this dish: It's only got 4 ingredients, and it's insanely delicious. Make it when figs are really ripe and sweet since they play such a starring role in this dish.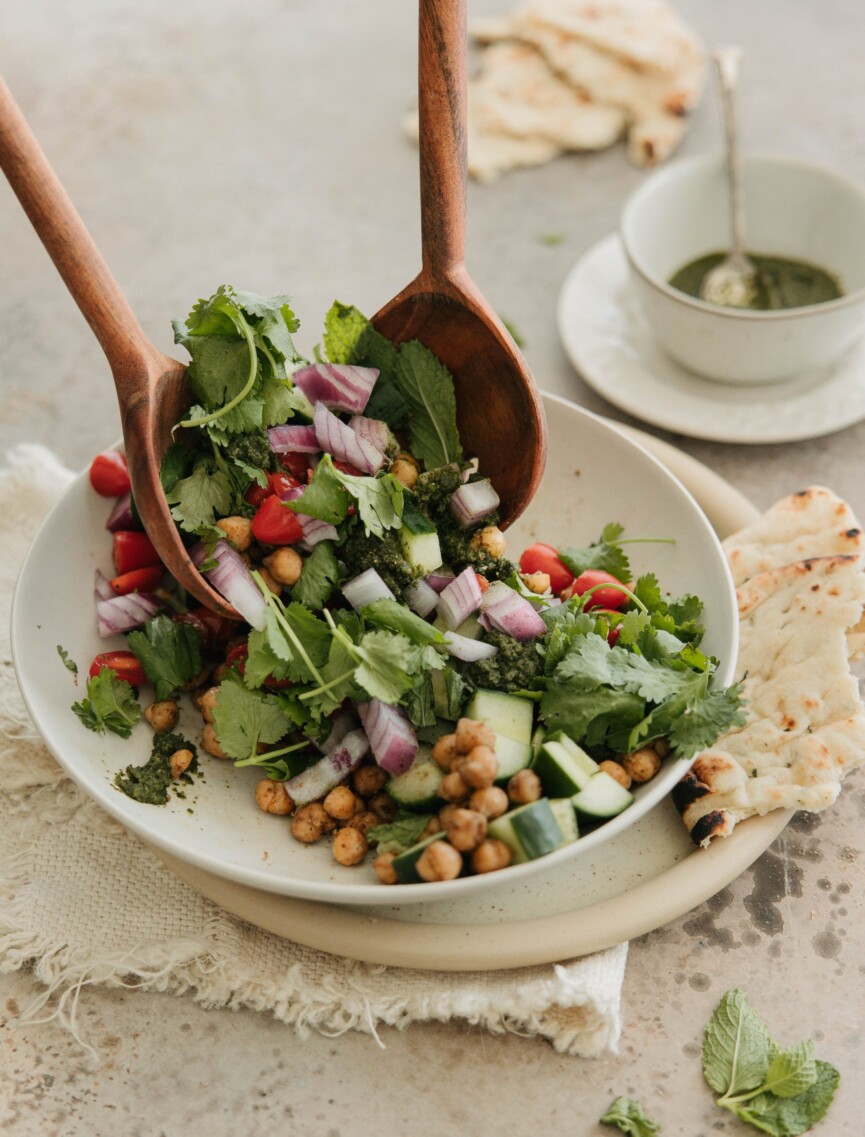 Make a big batch of this on Sunday, and treat yourself to delicious lunches all week. Satisfying texture, satiating protein, and a colorful mix of veggies to help you meet your daily quota. And when it comes to flavor, this chickpea salad—starring mint chutney—might just be the most flavorful salad you've ever had.
Simple Dinners to Cook in August
Keeping it simple in the kitchen doesn't have to mean boring—high-quality ingredients treated with a little care can shine bright this time of year. You'll notice a flatbread and pizza theme in my August dinner lineup. It's a perfect palette for an unexpected mix of summery toppings.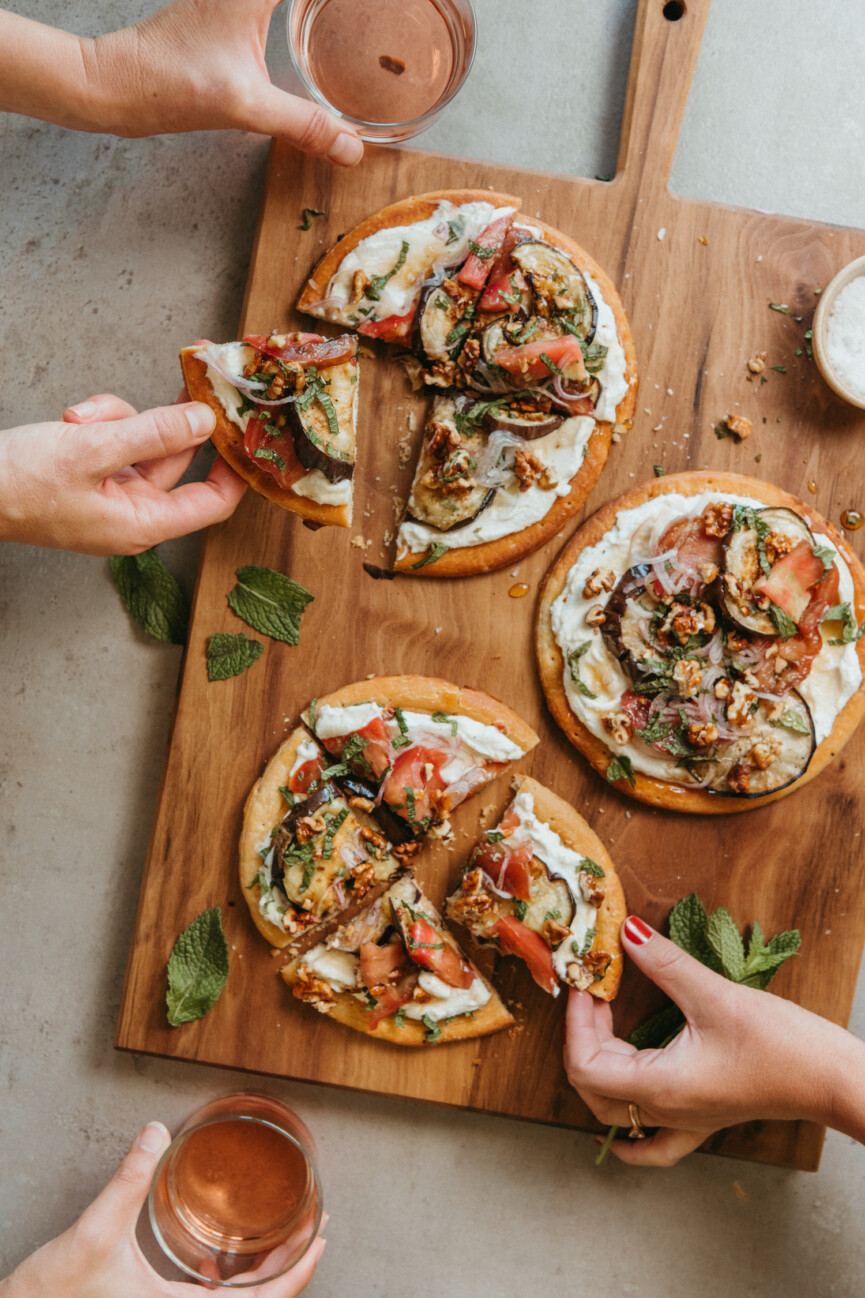 You know I'm always experimenting with new pizza recipes, and this one is the ultimate in quick assembly, very little cooking, and major reward on the flavor scale. It's also piled high with veggies, plus a solid boost of protein in the form of ricotta, making it a summer dish that feels as good as it tastes.
Summer on a crust! This month is the perfect time to experiment with unexpected flavors and add an unexpected twist to old favorites. And nothing is a more perfect canvas to highlight seasonal ingredients and punches of flavor than pizza. I dare you to try it with ripe peaches, basil pesto, and a drizzle of sweet balsamic—you can thank me later.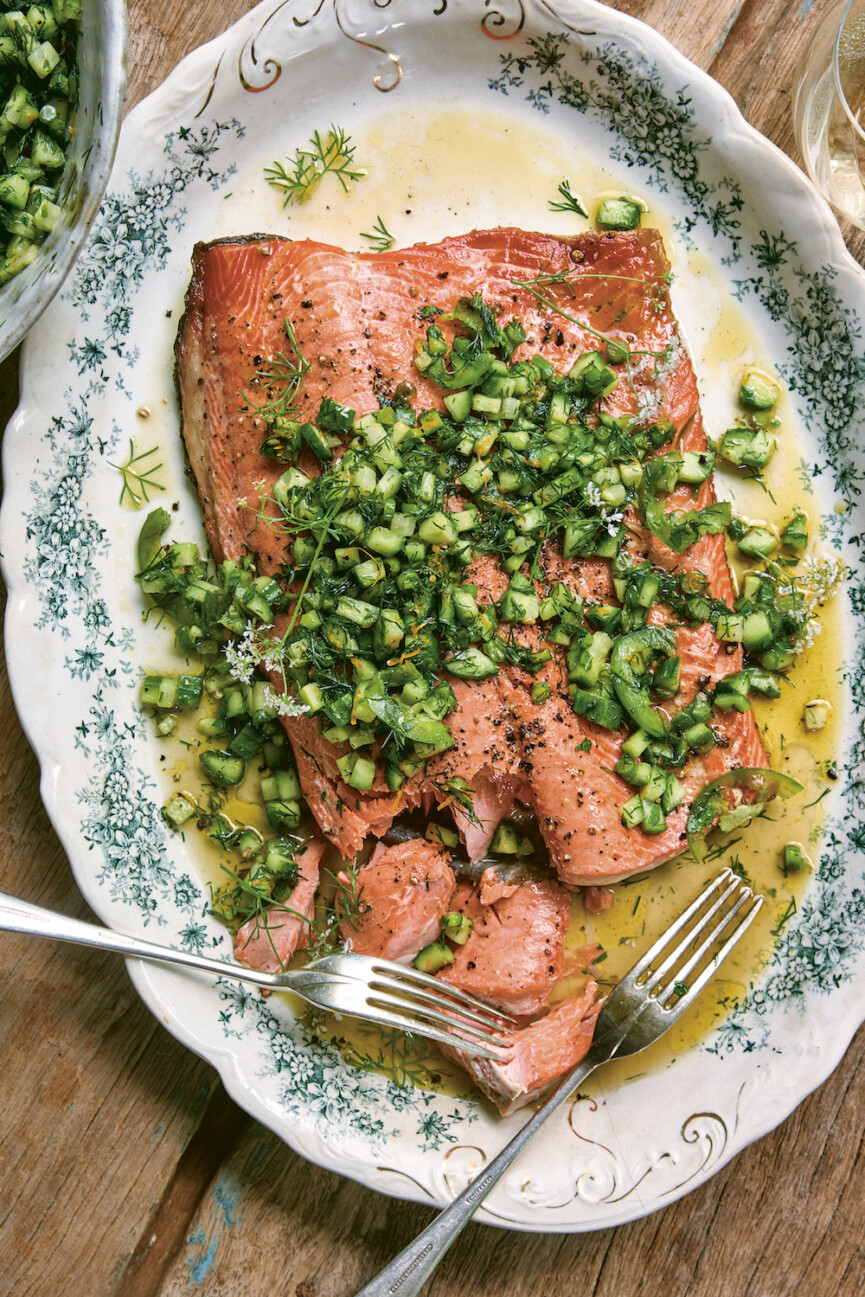 The spicy, citrusy, and slightly sweet salsa elevates a simple, healthy baked salmon. The dill and jalapeño give it a kick, while the orange zest makes it taste like summer. This one is 100% doable for a weeknight dinner, and it also makes the easiest summer dinner party recipe yet.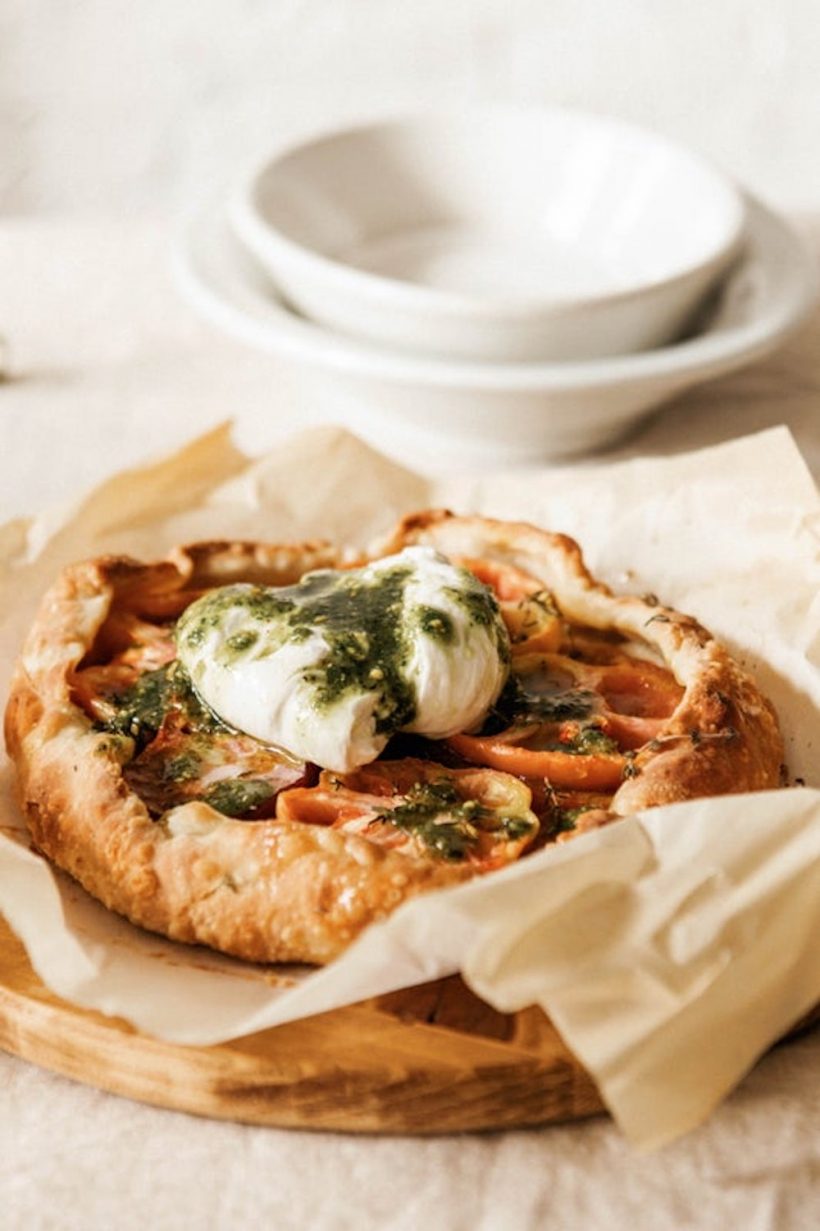 This heirloom tomato and burrata galette is the perfect simple summer dish to share at any gathering. Set it out as the centerpiece to a small-bites menu, or serve as the main course for a lunch al fresco. Just make sure you do it during tomato season, 'cause here, they're the stars of the show.
What to Cook in August—on the Grill
When it's too hot to turn on the oven, I turn to the grill. These dishes boast that delicious char, and score bonus points for no pots and pans to clean at the end of it.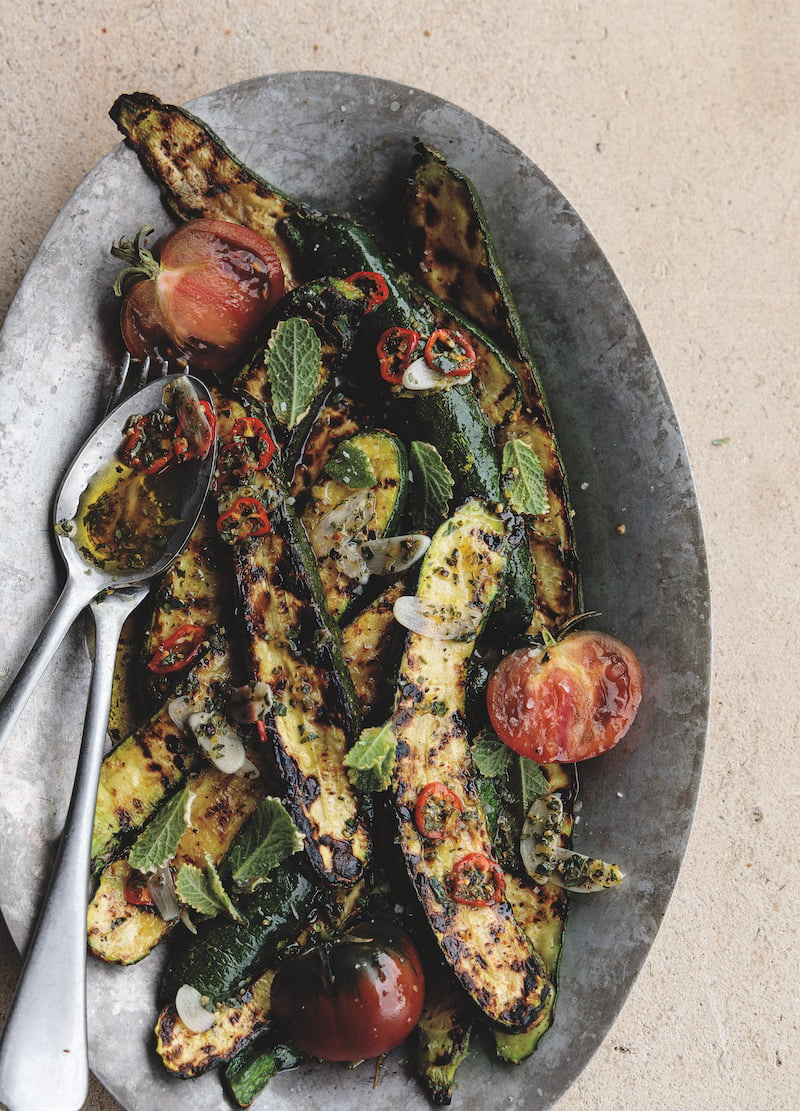 This delicious way to serve zucchini is complements of chef Valerie Rice. She says, "This recipe is equally delicious with whatever squash you have on hand. I like planting a variety, my favorites being the grey zucchini and romanesco squash because they have an earthy flavor and creamier texture when cooked." Serve it as a starter or side—or devour the whole dish yourself and call it dinner.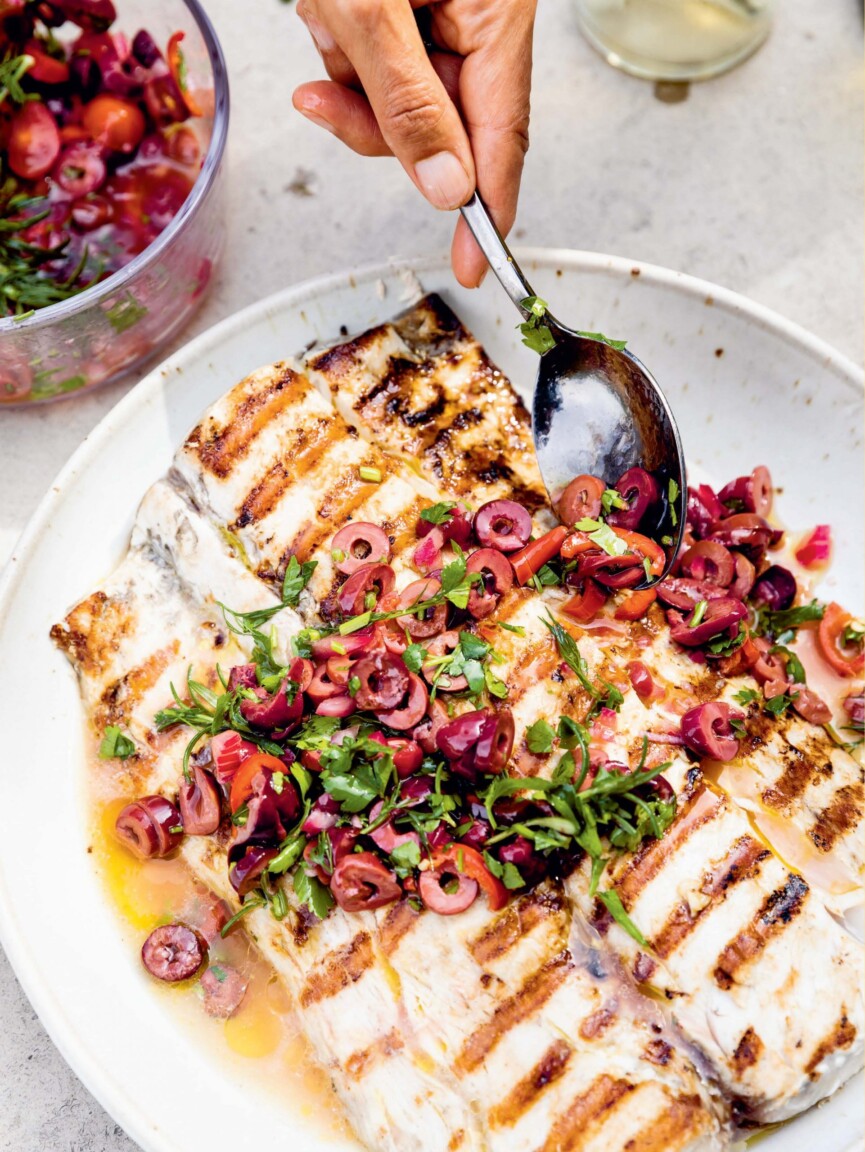 Mahi Mahi is a firm, lean white fish with a flaky, mild flavor similar to halibut, that really shines when it's dressed up with a squeeze of lemon or other complementary flavors. The magic of this recipe is all in the double whammy of the black olive vinaigrette, and the bright citrus sauce. Both are super simple, come together in no time, and are beyond a doubt, worth it. Plus, you'll want to have extra on hand for drizzling over, well, just about everything.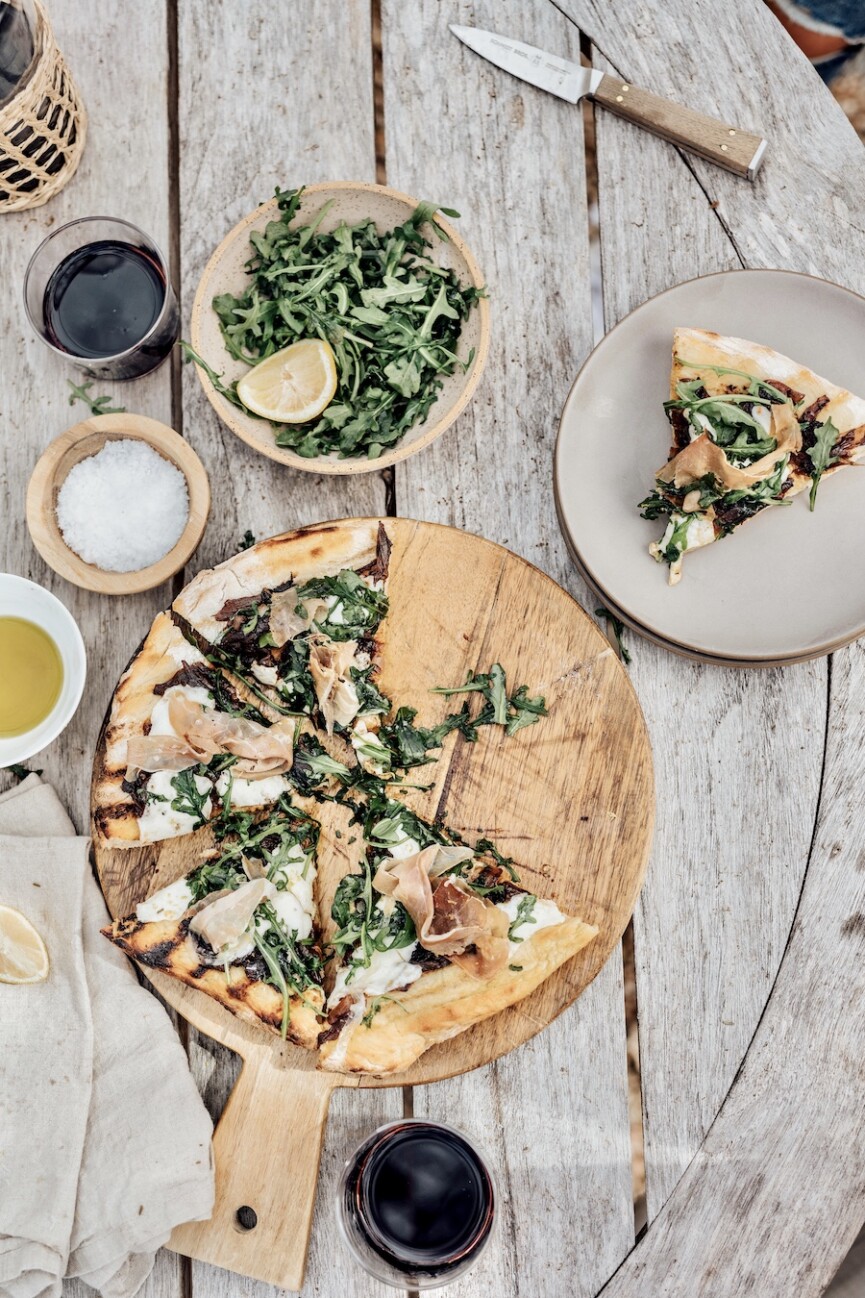 Sweet, caramelized onions that cook down for a full hour are the secret behind this incredible pizza. Just add creamy mozzarella, salty prosciutto, bright arugula, then get that char. I explain exactly how to grill the perfect pizza here (but you could also bake it in the oven if that's more your style.)
I've been making this dish for years—it's a simple but impressive dinner to throw on the grill if you're having people over. The carrot pesto sounds unusual, but trust me: with that sweet-spicy charred flavor, you'll want to eat it with a spoon. 
Cool Desserts to Make in August
A chilled, no-bake dessert always wins points, but these shortcakes are worth turning on the oven for, especially piled high with whipped cream and berries.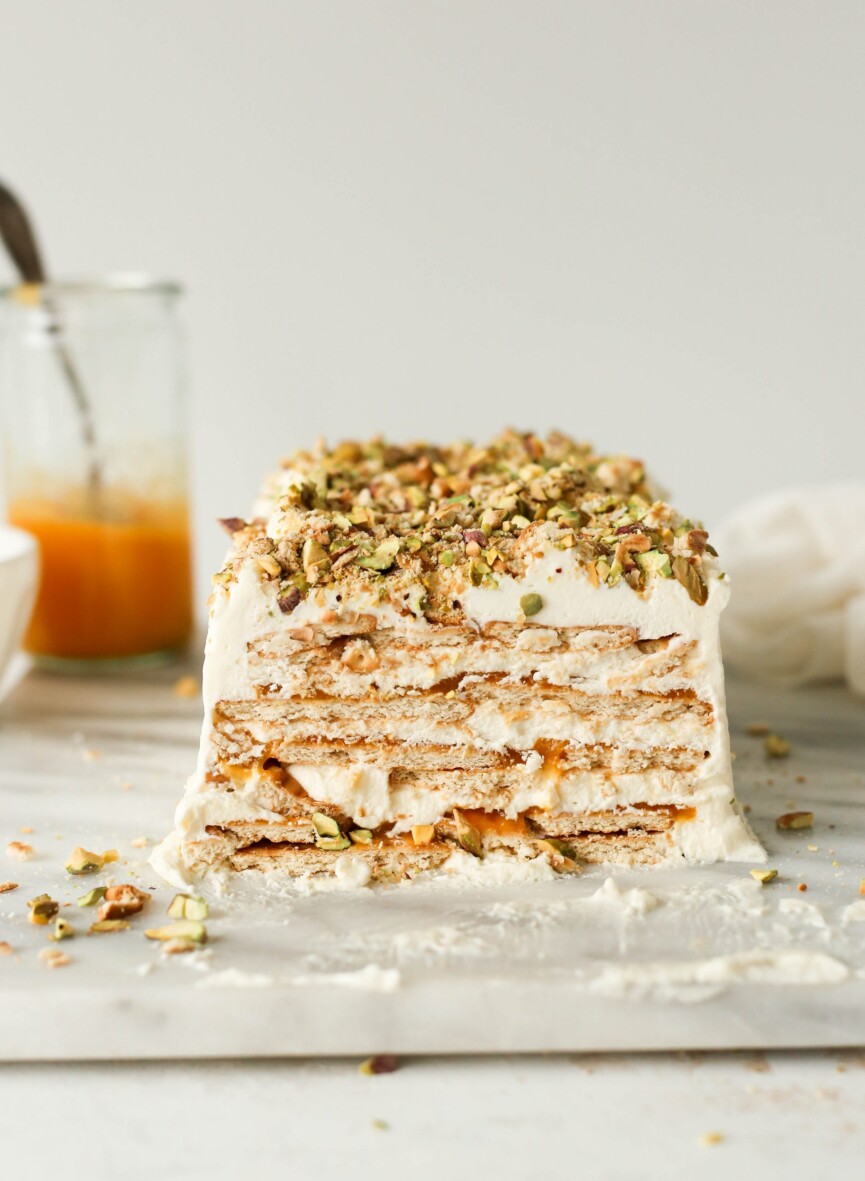 Similar to a trifle, an icebox cake involves layering together some form of cream, cookies, and fillings that are set together in the fridge. The result is a layered dessert that resembles a layer cake when sliced. Except, no baking is required! The layers in this particular icebox cake are as follows: mango puree, cardamom cream, biscuits, and salty pistachio crumble. It's a must this month.
By combining gluten-free flour with just a handful of staple ingredients, this shortcake recipe yielded biscuits that were crispy and browned on the outside while staying delectably light inside. They contain just a hint of sweetness and make a great vessel for whipped cream and sweet summer berries. Believe it or not, this gluten-free strawberry shortcake is also dairy-free, nut-free (besides coconut), and egg-free. Everyone's happy.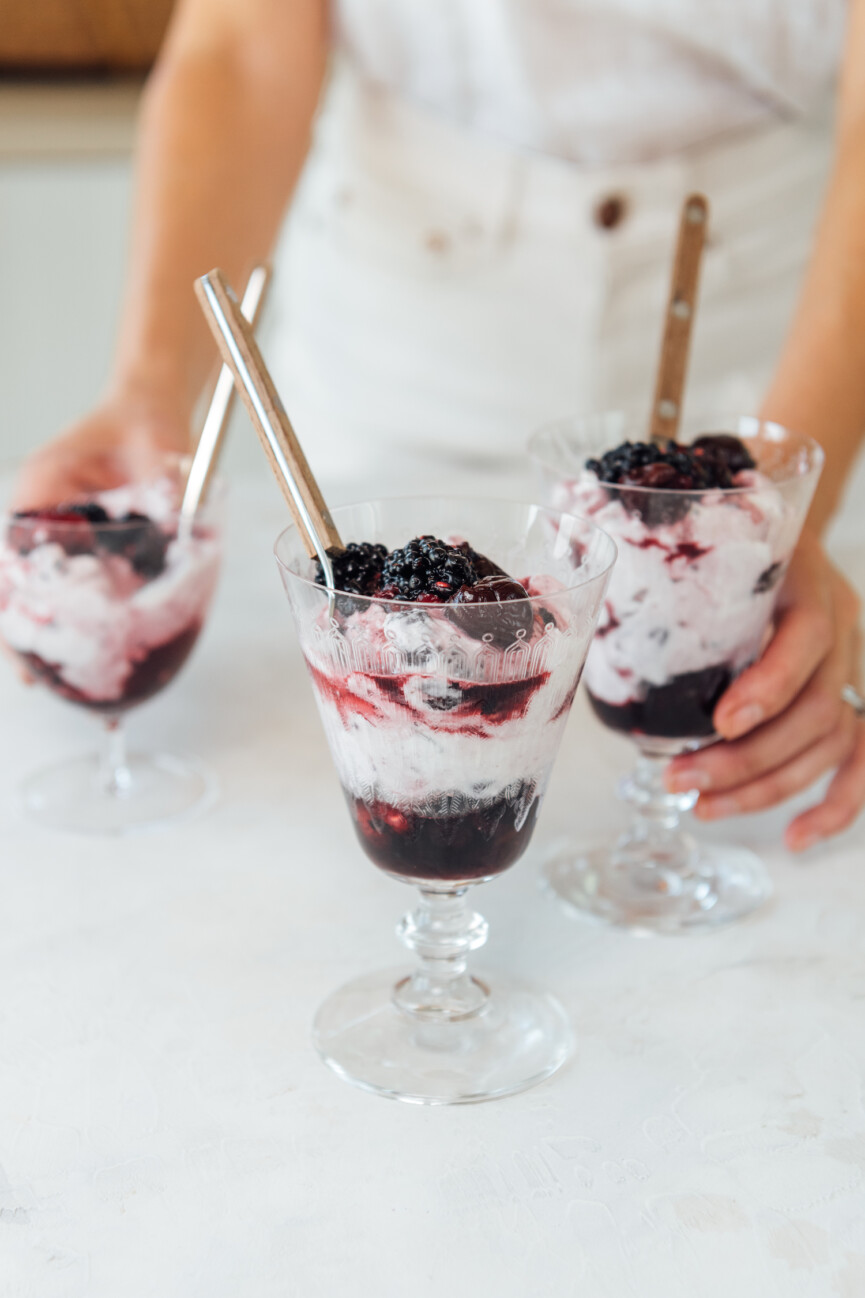 This one comes together in less than 15 minutes, and you can whip it up in advance and have it hanging out in the fridge well before guests arrive. If you're new to the world of fruit fool recipes, don't be dissuaded by the name—it'll win you over in a single luscious bite.
Got more ideas for what to cook in August? Drop them in the comments so I can add it to my list.