February's funny. In many places, we've passed winter's chilliest midpoint and the start of spring is within reach. But at the same time, February's harsh weather can seem never-ending, and the promise of warmer days feels like a pipe dream at best. Of course, Valentine's Day sits squarely in the middle of the year's shortest month, and whether you're in a relationship or not, knowing how to spend the holiday comes with no shortage of confusion. Amidst all this cold and love-struck mayhem, I wanted to make room for consistent, daily joy. That's why I've filled our February bucket list with inspiring and energy-sparking to-do's that might just make the month your favorite yet.
Featured image by Michelle Nash.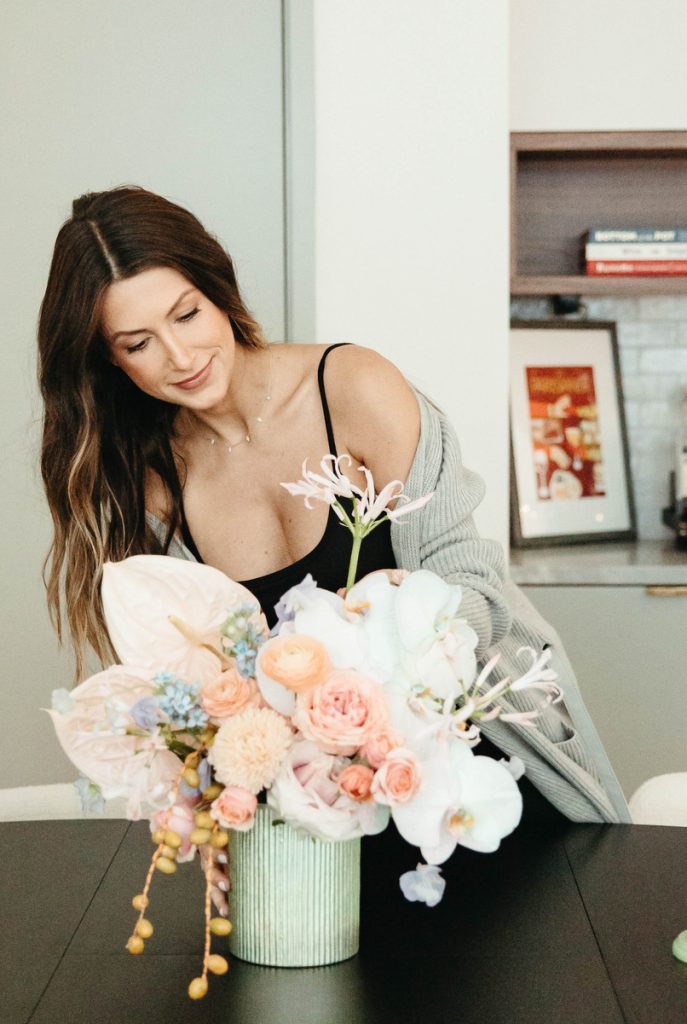 31 February Bucket List Ideas
While some may be quick to write February off as a month to skip over, I'd argue it's one of the most magic-filled times of the year. There are warm mugs of our favorite beverages to be sipped, soups to be slurped, and an endless stream of movies and books to curl up with. See love, while traditionally thought of as romantic love in the context of Valentine's Day, can take on endless forms. It can look like picking up your partner's most cherished dessert after work, inviting a friend to their favorite café for a breakfast out, or simply carving out the time that's yours and yours alone to spend in any way you'd like.
It's with this idea in mind that we've rounded up your February bucket list, which plays lightly on the theme of love in all its forms. From how to make the most of your solo time to ways to build upon your new-year reset, we've got ideas for things to do in February that are sure to give you the butterflies.
1. Switch out your sheets. Is there anything sexier than silk? While many of us were rocking our flannel sheets and heavy-duty comforters throughout the holidays and into January, it's time to celebrate the month of love with picks that'll give you an excuse to spend all day in bed. This mulberry silk set is so chic.
2. Discover your love language. I've long known that words of affirmation are truly what get me going (she's a writer, duh!). But, after reading this article and re-taking the quiz, I was surprised to learn that physical touch is important to me, too. Do you know yours?
3. Surprise your S.O. with a home-cooked meal. Whether you go high with something fancy or play it cool with their favorite comfort dish, there's nothing better than walking through the door to the heavenly scent of something homemade. No matter your love language.
4. Try a new wine. Whether you book your favorite BYOB restaurant for Valentine's Day or make a special meal at home, nothing says celebratory quite like a new-to-you wine. I'm partial to this crisp Italian white that's refreshing and easy to drink as well as this sparkling rosé that boasts a sophisticated sweetness. Just call it the perfect V-Day bubbly.
5. … or make a new mocktail! With many of us continuing our Dry January into the months to come, it's time to expand our creative minds and think outside the typical mocktail. Olivia Noceda is my go-to girl for the sexiest, most imaginative recipes. Can we please take a moment for this Glitter Lemon Drop Mocktini?!
6. Have a solo self-care night. Dim the lights and turn up the vibey music—we're staying in. Put on a face mask, make a meal for one, and catch up with your favorite folks on YouTube.
7. Take the enneagram test. Like your love language, discovering your enneagram can open your eyes to the many unique ways you move through and think about the world. Since learning mine (anyone else a four?), I've become much more sympathetic to how my sensitivity and creativity manifest themselves in my everyday rhythms, interactions, and routines. Get to know yourself a little better and take a deep dive here.
8. Pick up a cold weather-friendly hobby. There's no better way to stay inspired indoors and make the most of February's cold temps. From doing something with your hands like knitting or ceramics to becoming a baking goddess—these perfect chocolate cupcakes are on my to-bake list—consult our list of winter hobbies for all the inspiration you need.
9. Ask your partner these questions to build intimacy. Feel like you're having the same conversation over and over again with your S.O.? (What's for dinner? How was your day? etc. etc.) Skip the small talk and get to the heart of your connection with 32 questions designed to deepen your relationship.
10. Volunteer at your local animal shelter. Donating your time to any cause is an honorable thing. But personally, during this month full of fuzzy, warm feelings, I'm craving a little more time spent with cute animals who know how to give and receive love best. Connect with your local animal shelter to see what support they need and what opportunities are available. Who knows, you might just take home a new best friend.
11. Structure a Sunday reset. Sundays are my dedicated day of rest. I sleep in, read in bed for longer than I'd like to admit, and putter downstairs for a cup of coffee only when the craving strikes. And as much as I love this low-key rhythm to my day, I'm out to make it the tiniest bit more productive. Since setting this intention, I've started implementing the following Sunday tasks and activities:
Deep clean the house
Grocery shop/light meal prep
A thorough skincare routine
Get my inbox in a good place
Make Monday's to-do list
Take a long walk with an inspiring podcast
A Sunday reset is the perfect way to start the week feeling refreshed and re-energized. Sunday Scaries, who?
12. Dedicate yourself to learning about Black history. (And make a plan for continuing your education—and activism—moving forward.) February is a month dedicated to honoring the greatness Black people have contributed to all areas of our world. From the arts to science to history (and everything in between), Black people everywhere need to be remembered and lifted up. Do all that you can to read Black literature, listen to Black music, support Black creators—and dedicate time to learning their stories. And because I can't emphasize it enough, this is not something to be checked off your list. Continue to take in all you can and find ways to give back and take action.
13. Watch the hottest new show on television. Can you guess what show I'm referencing? The Last of Us, of course. I'm writing this having just watched the emotional third episode—a beautiful love story that exists parallel to the plot, but that gives us a better understanding of this post-apocalyptic world. It's beautifully complex and visually stunning. Add it to your must-watch list, stat.
14. Work your way through all the Oscars nominees. While you're in front of the TV, make it a point to try and watch all of the nominations in all the categories (a feat, I know!). But the challenge is worth it, because you'll be privy to the best of the best in film over the past year. A few personal recommendations: start with Everything Everywhere All at Once, progress to Tár, and be sure to make time for The Banshees of Inisherin. All Quiet on the Western Front is extremely challenging to watch, but that's also the point. And sorry to be a hater, but if you already saw the original Top Gun and don't crave the nostalgia, feel free to skip the remake.
15. Build an intentional morning routine. Camille's the expert, let her enviable (but totally doable!) morning routine inspire your own.
16. Show your coffee table some love. From the best coffee table books to tips for how to style this coveted design piece, make this the month you let your coffee table live up to its potential.
17. *Finally* get a new probiotic. You've read up on the benefits of adding a probiotic to your supplement routine and how it can be a game changer for your gut health. Now's the time to put that knowledge into action! I've been taking Heights' Smart Probiotic for a month and am truly obsessed. Honorable mentions go to Ritual Synbiotic+ and the always-buzzy Seed Daily Synbiotic. (Of course, be sure to discuss with your doctor first to determine whether a probiotic is right for you.)
18. Give your space a glow-up. New month, new digs. Dedicate a day (maybe this Sunday?) to giving your space the ultimate refresh. Go full-on Marie Kondo and, room by room, remove everything before going through all of it to determine what can stay and what can go. Put things back in a new, inspiring way that'll keep your energy high all month long.
19. Try cold water therapy. I won't lie: it's painful at first, but fully worth all the inflammation-fighting and skin-boosting benefits. Here's everything you need to know before you start.
20. Make hand-made valentines. While I resented my parents for forcing my sisters and I to make our valentines every year growing up, I've since become grateful for their push for creativity. Now as an adult, I look forward to this time of year when I can celebrate all the love in my life—through friends, coworkers, family, and my partner. Stock up on supplies and craft your heart out! I love these watercolor valentines and the idea of making friendship bracelets is so sweet.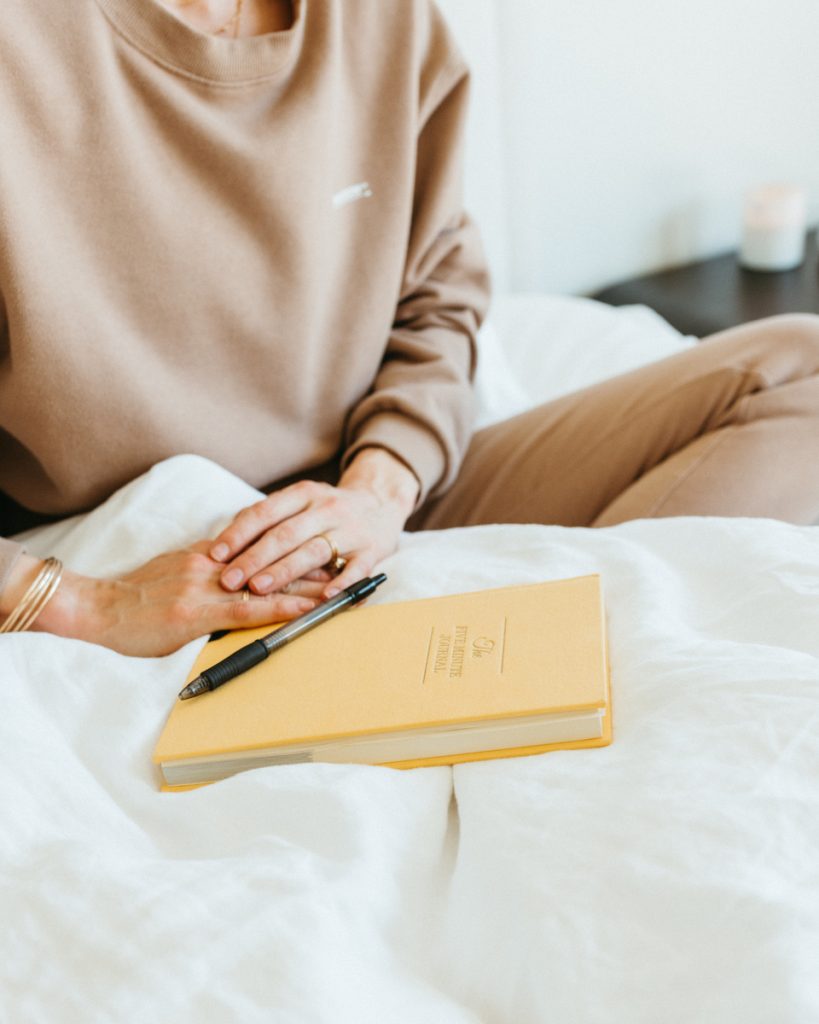 21. Write a love letter (to yourself). Be sure to include yourself in all of the love month celebrations. In your journal or on a dedicated piece of paper, write a letter about all the things you love and cherish most about yourself. It could be the way you can be immersed in a book for several hours before coming up for air or your undying love for cats (I'm using myself as an example). Set aside an hour to craft the most important valentine. Be sure to keep it somewhere special so you can look back on it whenever you want.
22. Refresh your workspace. Keep up your fresh start momentum and extend it to your desk. It's easy for clutter to build up—both physically and digitally—in one of the busiest areas of our home. Clear off your desk and only put back what's necessary to keep you on task, productive, and inspired. Who doesn't love a good minimalist aesthetic when they're trying to get sh*t done?
23. Treat yourself to a new perfume. Who doesn't love a new scent? Match your vibe to the romance that's filling the air. I'm obsessed with By Rosie Jane's nostalgic 'Dulce' scent (think: a decadent, but not-too-sweet vanilla) as well as Ouai's 'Melrose Place'—the fresh floral scent is the perfect harbinger of spring.
24. Romanticize your life. Pretend you're the main character in a romantic comedy. You venture through bookstores on snowy weekend afternoons and make fresh bouquets to display throughout your home. For more ideas on how to elevate your everyday life, read this.
25. Practice a new-month routine. Our Wellness Editor, Edie—one of the most organized people I know—shares her top seven tips for getting aligned and starting the month with an intentional and productive mindset.
26. Add this chocolate poundcake to your Valentine's menu. Throughout the month, enjoy chocolate when you can, wherever you can, and in any way you can. First up? This totally-delish, one-bowl chocolate poundcake.
27. Host an afternoon tea with friends. It doesn't have to be fancy (but you're welcome to break out the vintage china if you'd like). Put the kettle on, ask people to bring their favorite sweets, and set out loose-leaf teas for everyone to pick and choose. It's the perfect, relaxing way to connect with your friends, catch up, and gather.
28. Refine your creative writing. Set your imagination loose and craft entirely new worlds of your own. To get started, these 99 prompts were designed specifically to help you beat writer's block.
29. Learn how to practice manifestation. Everyone's talking about it and those practicing it are reaping the benefits. We talked to an expert about everything you need to know to manifest your dream life.
30. Marathon your favorite rom-com movies. There's never a better month to stream your favorite mid-aughts romantic comedies. These are all of our feel-good faves.
31. Let said rom-coms inspire your wardrobe. Rom-com core—it's the newest TikTok trend. Try these tips for rocking the style yourself. From slip dresses to cardigans to peep toe shoes, I can guarantee you'll have fun with it.
This post was originally published on February 4, 2020, and has since been updated.