When I was a single gal dating in Washington, D.C. I began to notice a troubling consistency crop up. When the conversation would inevitably turn to the question of, "What do you like doing outside of work?" the blank stares I'd often receive took me by surprise. Their expressions wore the question: Who has time for that? And especially when the temps turned frigid, there seemed to be a shocking lack of interest in winter hobbies that could be done indoors. While I wouldn't call it a dealbreaker, I feel strongly about the activities and projects that keep me occupied, inspired, and growing beyond the skills that I monetize. And in relationships, it's my hope that my partners share that same value.
But at the same time, I get it. In our mile-a-minute world where constant connectivity, over-committing, and always being on your phone are the norm, it can be a challenge to make time for anything else. But the beautiful thing about hobbies is that they stand to remind you that you're a vibrant, complete person beyond your job and the obligations that fill your day. Hobbies connect you to your curiosity and fill you with an inspired energy that's palpable to everyone around you.
Featured image of Kate Waitzkin by Michelle Nash.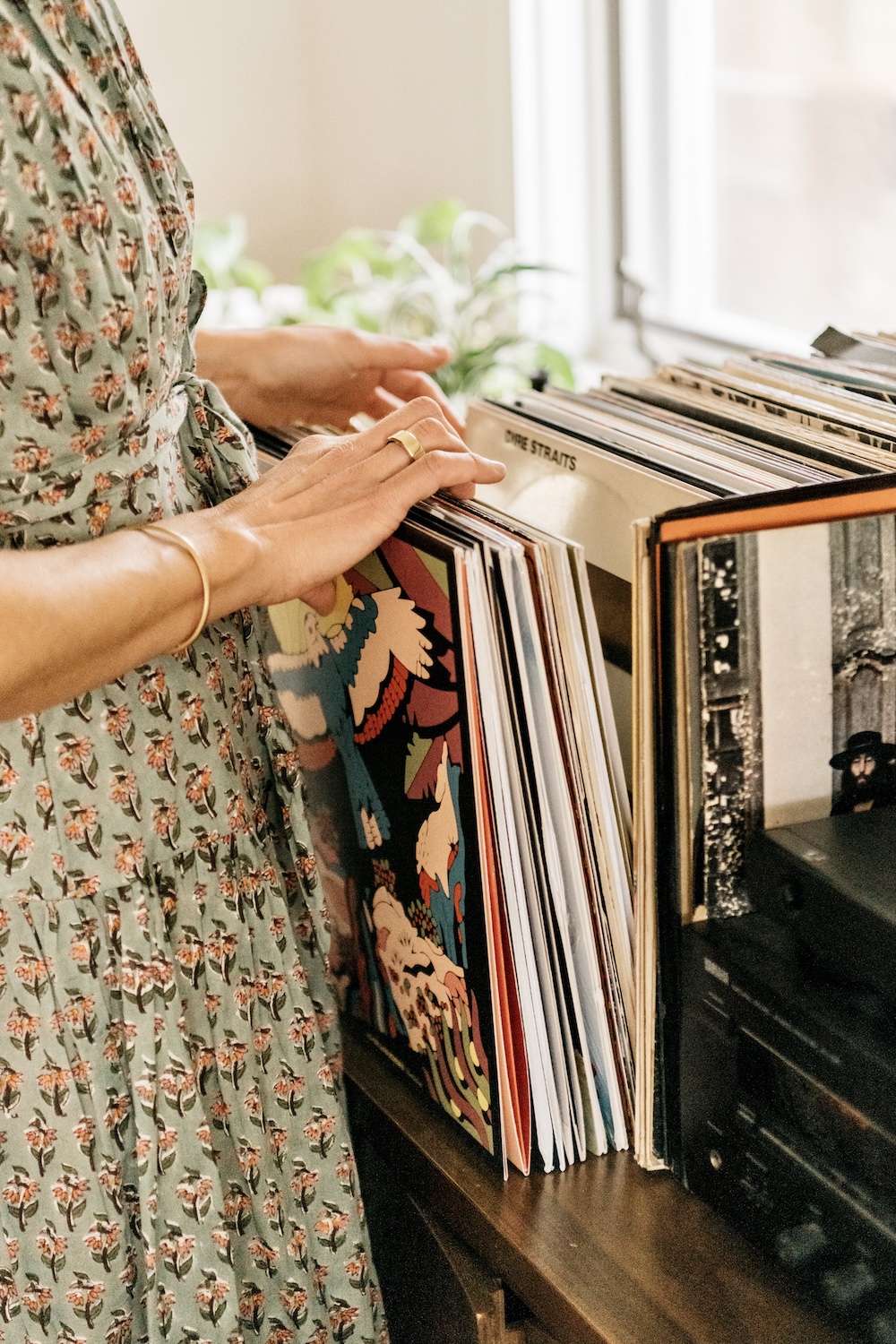 And while we might be tempted to believe that hobbies are reserved for either children or adults with an abundance of free time, it's important—and possible—to cultivate extracurricular interests in your 20s, 30s, 40s, and beyond. Particularly as we move into the colder months, hobbies are a great way to keep the fall and winter boredom from cropping up.
So without further ado, let's get into the winter hobbies that are sure to keep your energy up and creative juices flowing. From curating monthly playlists to *finally* learning how to sew (it's on my list!) these are the best winter hobbies to keep you off your phone—and tapped into the inspiration all around you.
13 Winter Hobbies To Try This Season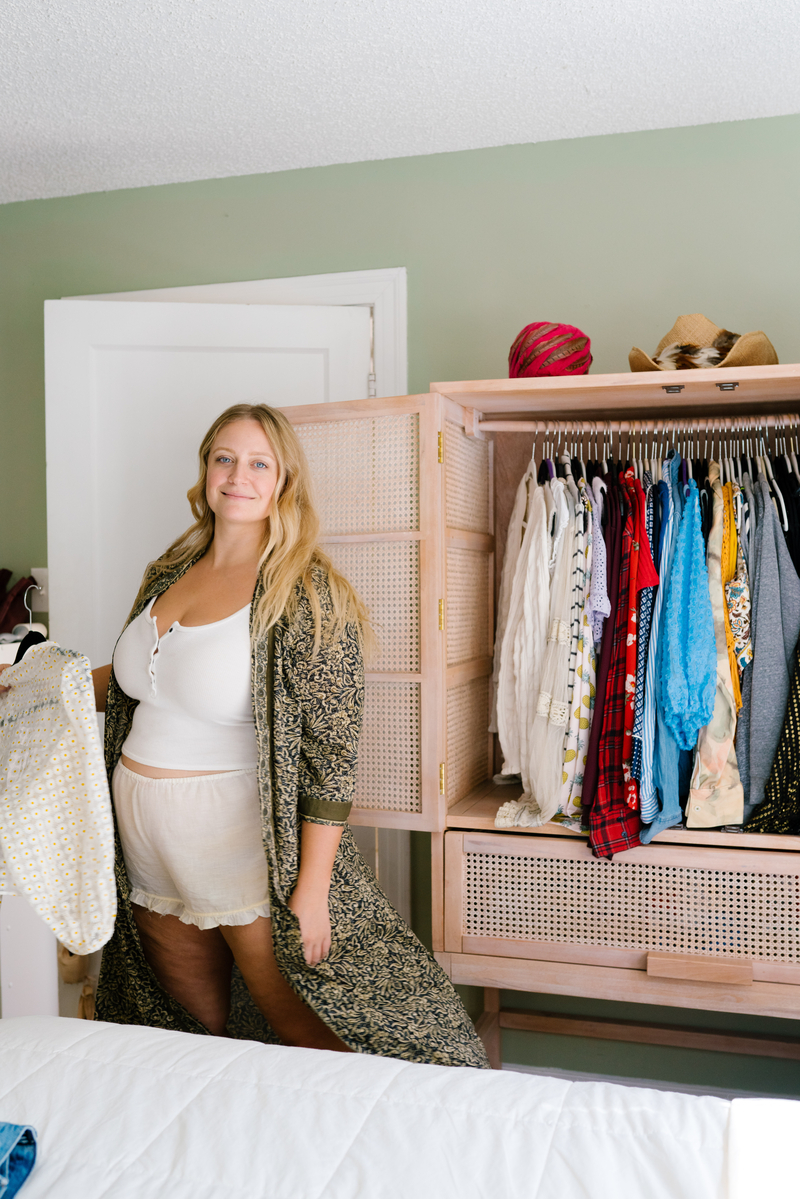 Curate a Handmade Wardrobe
I'm not sure if you've heard, but along with upcycling old threads and thrifting for sartorial gems, sewing is back in a big way. With the rise of social media over the past decade and quick videos becoming influencers' and online creatives' medium of choice, the allure of making our own clothes has come into vogue.
I love the idea of filling my closet with handmade creations. I'm picturing long, flowing dresses that I'll layer over tights and under sweaters and cozy pants that are the slightest step up from sweats. For inspiration, DIY Daisy is my favorite designer on Instagram (and her book Sew It Yourself is a wonderful reminder that you can be a self-taught sewer as well).
Explore the Wide World of Fiber Arts
Speaking of making your own clothes, fiber arts are a wonderful way to fill your closet with soft and cozy DIY'd pieces. Plus, your creations will make beautiful, heartfelt gifts for the holidays. I've been knitting since I was nine, but this season, I have my sights set on learning to crochet. (Weaving, macrame, rug hooking, and quilting are all on my list as well.)
There's no shortage of tutorials to help you learn on YouTube. However, I've also found that attending classes at my local knitting or craft store has helped me build a community of like-minded fiber folks as well. Bonus: As you improve your skills, you can do most any fiber art activity while watching your favorite cozy season movies or bingeing a podcast.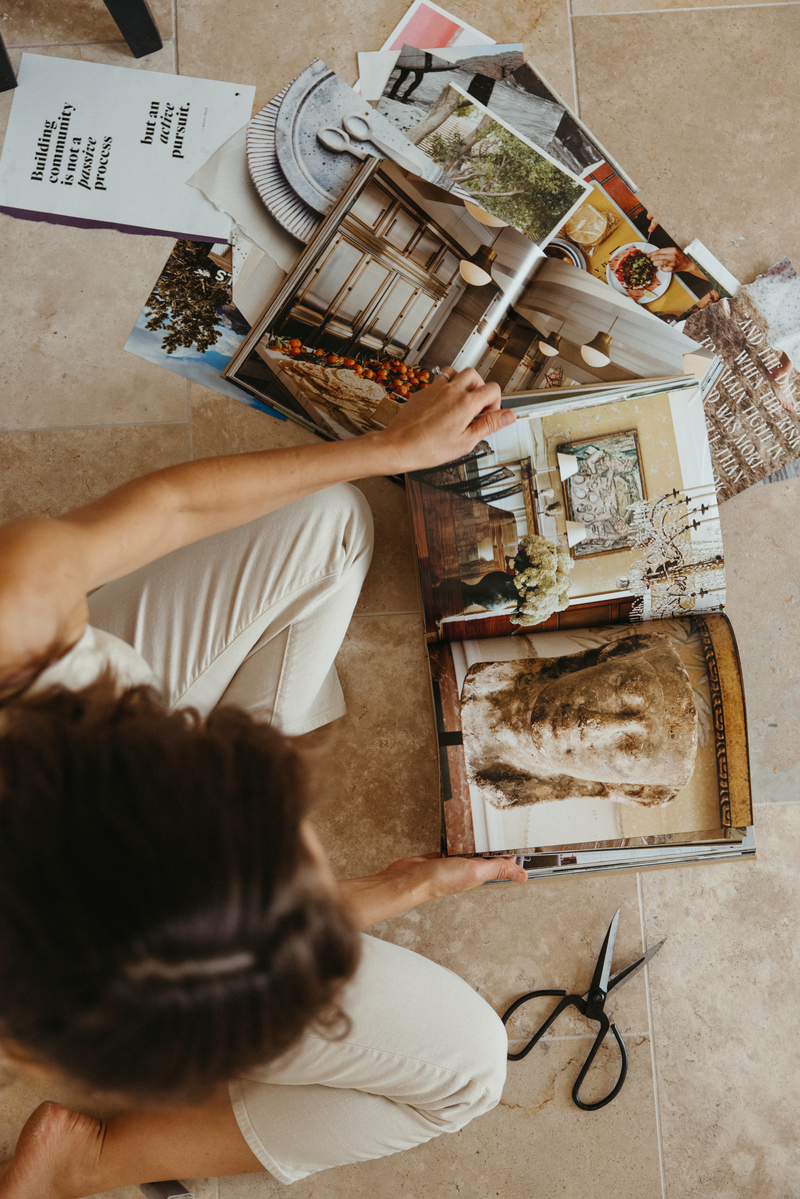 Craft Your Heart Out
Clearly, I'm a crafting girl. I find no greater joy than taking a project all the way from beginning to end. But I've also found that half the fun of a craft is arming yourself with an abundance of inspiration and ideas to check off your list. For that, I have a dedicated Pinterest board with seasonal DIY tasks. With my fall garlands already arranged, I'm already gearing up for the holidays by decking the halls with the cutest and easiest ornaments. (Clay mushrooms, anyone?)
Mix Up Your Monthly or Seasonal Playlists
I write this while listening to my cozy and curated October playlist. I don't know about you, but there are certain songs that fully encapsulate the feeling of a month or season. Right now, I'm listening to all the moody, acoustic jams that wrap me up in warmth and joy. The Head and the Heart, a little Bing Crosby, Fleet Foxes, and of course, the ubiquitous autumnal sounds of Adele's stunning vocals are perpetually on repeat.
Spend some time reflecting on the songs, voices, and sounds that make you feel most at home in whatever month or season you're in. Your perfect playlist awaits.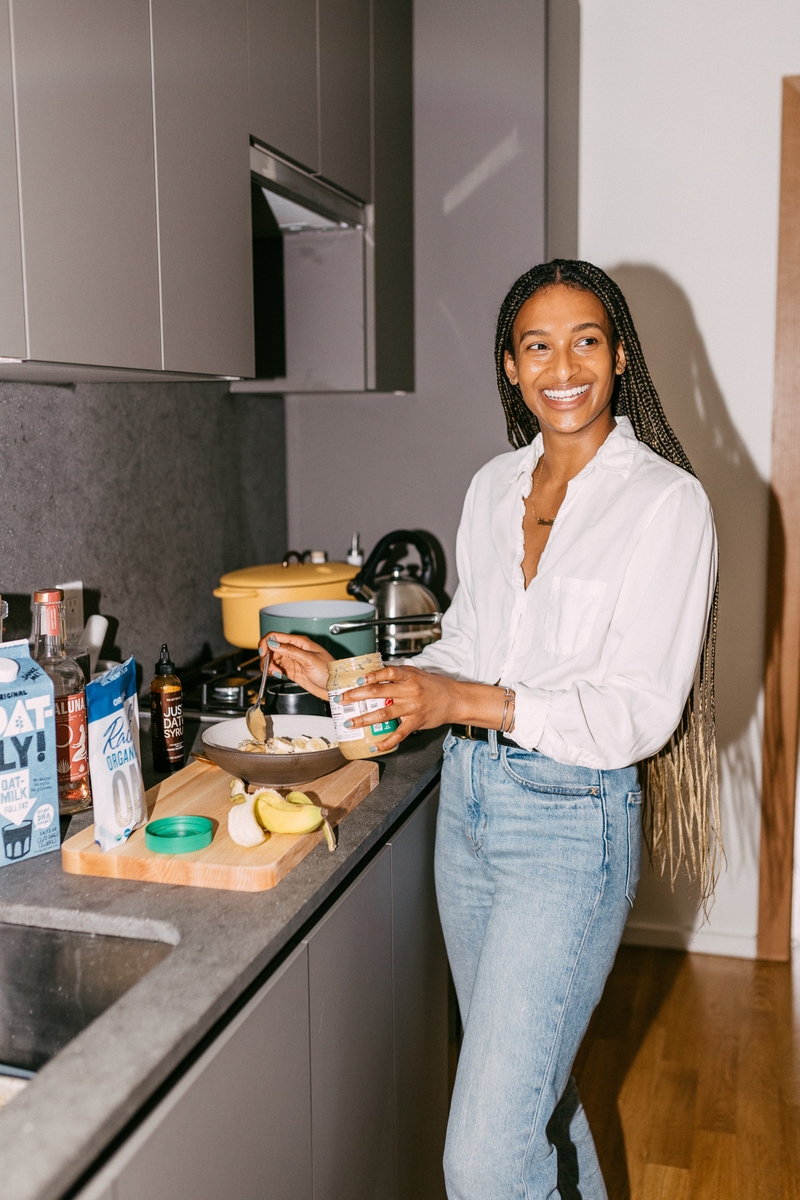 Become a Baking Goddess
Fall, otherwise known as the return of The Great British Bake Off, is the ideal time to break out your favorite cookbooks and get your ovens going. Just last night, I made Camille's Chewy Pumpkin Spice Cookies, the coziest Cinnamon Swirl Pumpkin Bread (that I've already had two slices of today), and my family's go-to apple crisp. Needless to say, I'm in full-on sweets mode. There's nothing better than baking the day away, so be sure to arm yourself with the essentials: lots of cinnamon, plenty of eggs and butter, and the entire spectrum of flours so everyone can indulge.
DIY Homemade Stationary
I love sending little love notes to friends and family. The sweetest way to do this is with your own homemade cards! And no, you don't have to be an expert or an artist to make your own. This is the most comprehensive guide I've found that sets you up with everything you need to start making your own cards. Or, if you're really looking to get creative, this easy guide to making gorgeous, colorful cards couldn't be more mesmerizing to watch.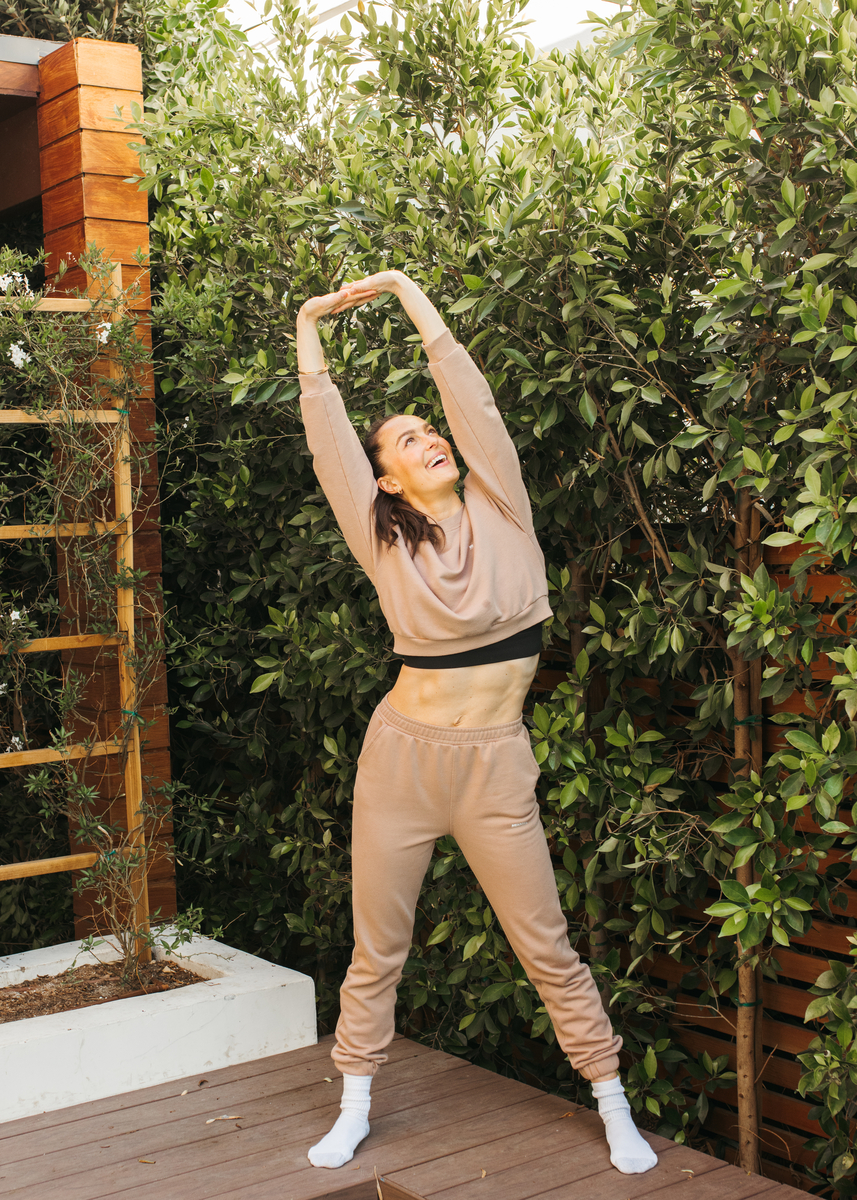 Find Fun in Fitness
It's possible! While social media might make us think that fitness has to be a highly-regimented, all-in activity, you're more than welcome to take a gentler approach. Connect with the activities that bring you joy and make you feel strong and energized in your body. For me, that's strength conditioning, barre, tennis, and plenty of walks with friends or my partner. Working out can look however you want it! Maybe that's swimming, rock climbing, or playing with your kiddos at the park. Remember: It's your workout—you get to decide.
We recently shared a pro-approved guide to making fitness a part of your everyday routine. If you're looking for tips and tricks for starting your own wellness rituals, I'd recommend giving it a read. The experts we interviewed offer tons of insightful advice—and they make a strong case for buying yourself a new matching set.
Become a Skincare Junkie
If you've been looking for a sign to get into skincare, this is it. I have to admit: I used to be a cleanse-and-done kinda gal. But ever since I started steeping myself in the wide (and fascinating!) world of skincare, well, I've gotten hooked. The best place to start? I can't recommend our beauty archives enough. Or, if you want to learn from the routines of the most inspiring women in the biz, our Wake Up Call series gets the inside scoop on the skincare practices that keep our interviewees vibrant.
But more than aesthetics, it's important to remember that our skin is a crucial, protective part of our systems. It's important that we nourish it with a supportive diet and the best products to keep our skin at its best. So if you want your winter hobbies to be fun and functional, be sure to add this one to your list.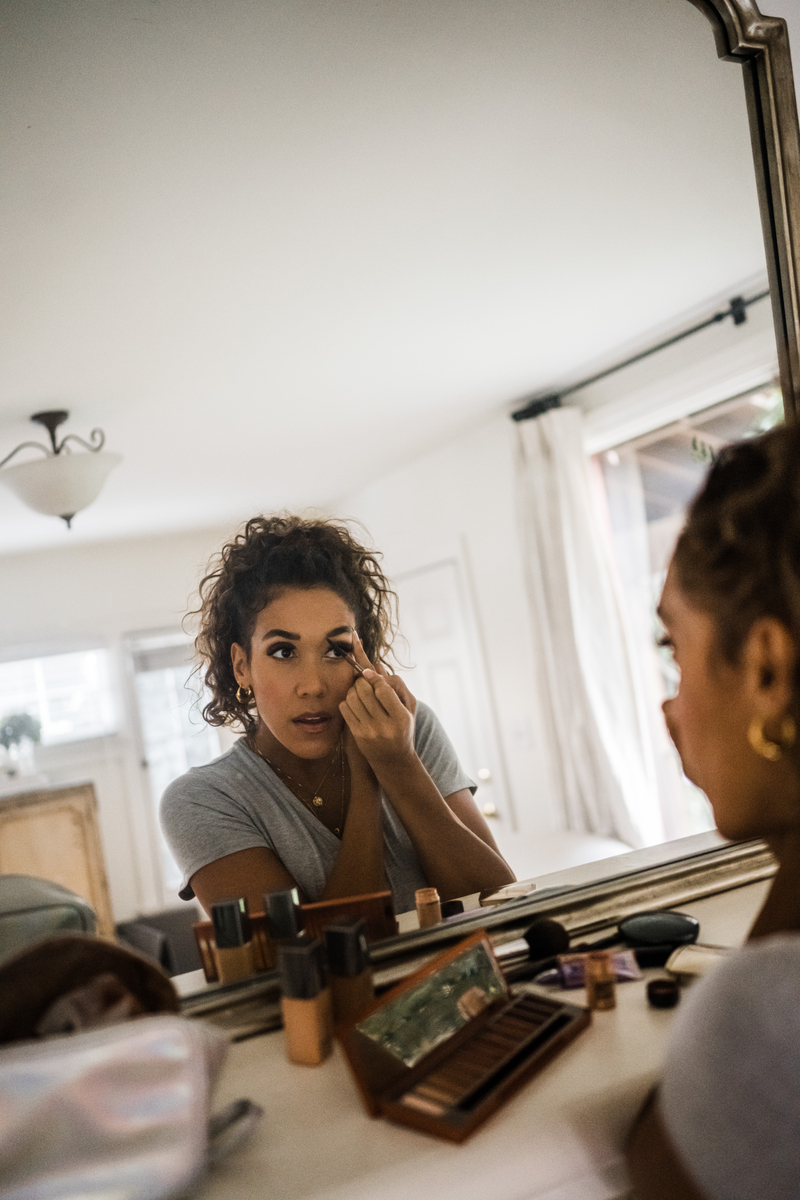 Perfect Your Beauty Routine
As with skincare, beauty can be as much a hobby as it is an everyday undertaking. While makeup may have once been thought of as frivolous or silly, it's one of the most beautiful ways we have of expressing who we are. So lean in! I find beauty to be an exciting discovery of understanding what helps my skin glow. And I love learning the techniques and coming across the products that emphasize the features I want to stand out.
YouTube, of course, is filled with tons of tutorials and deep dives to help you discover your new routine. Or, if you're looking to perfect a cat eye or are getting into sculpting, ask your friends which beauty influencers they follow and where. Remember: beauty is truly an art.
Get Inspired With Journal Prompts
I know, I know—everyone's been telling you to start journaling since 2015. But coming from a writer who couldn't get into the habit (until now), trust me: journaling's the best. And while some folks might swear by their morning pages or love bullet journaling, you're welcome to approach this hobby in any way you'd like.
Personally, I love using my favorite guided journal or starting out with journaling prompts that inspire me to put pen to paper. Set aside a little time in the morning or before you go to bed at night to spend a few minutes alone with your thoughts. It's addicting and revelatory, I promise.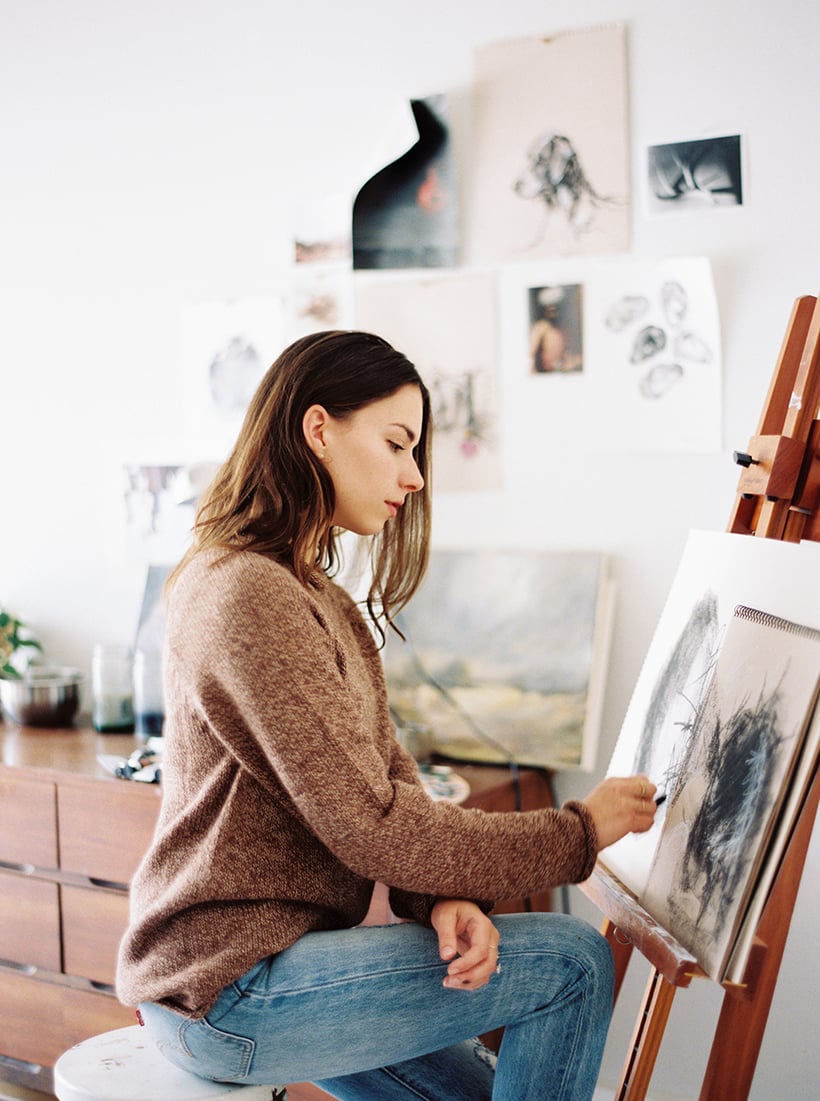 Discover Your Inner Artiste
I learned yesterday that past president George W. Bush is a big painter. And though his first forays into the medium were very much the work of a beginner, he's since owned his self-professed "simple painter" style. As a result, his work is distinctly unique and heartfelt. It's clear that he enjoys the process and has little concern for the final result. And that, dear readers, is what your winter hobbies of choice are all about!
So go out, purchase some paint, maybe a canvas (printer paper works, too), and get to it. I've gotten into abstract art myself, but maybe that's because I can't yet paint anything recognizable.
Make Your Own Jewelry
I've gotten four piercings in the past six months. As such, I'm in need of a little jewelry. But it isn't just for my ears! I've found fun and creative expression in layering on the bracelets and switching up my necklaces. Jewelry really is the perfect way to accessorize any outfit. And when you make it yourself, it can be a fun opportunity to show off your personal style.
Purchase a kit (I love this one for earrings) or start by amassing all the inspiration. There are bound to be classes and workshops in your area that'll show you the ropes, too.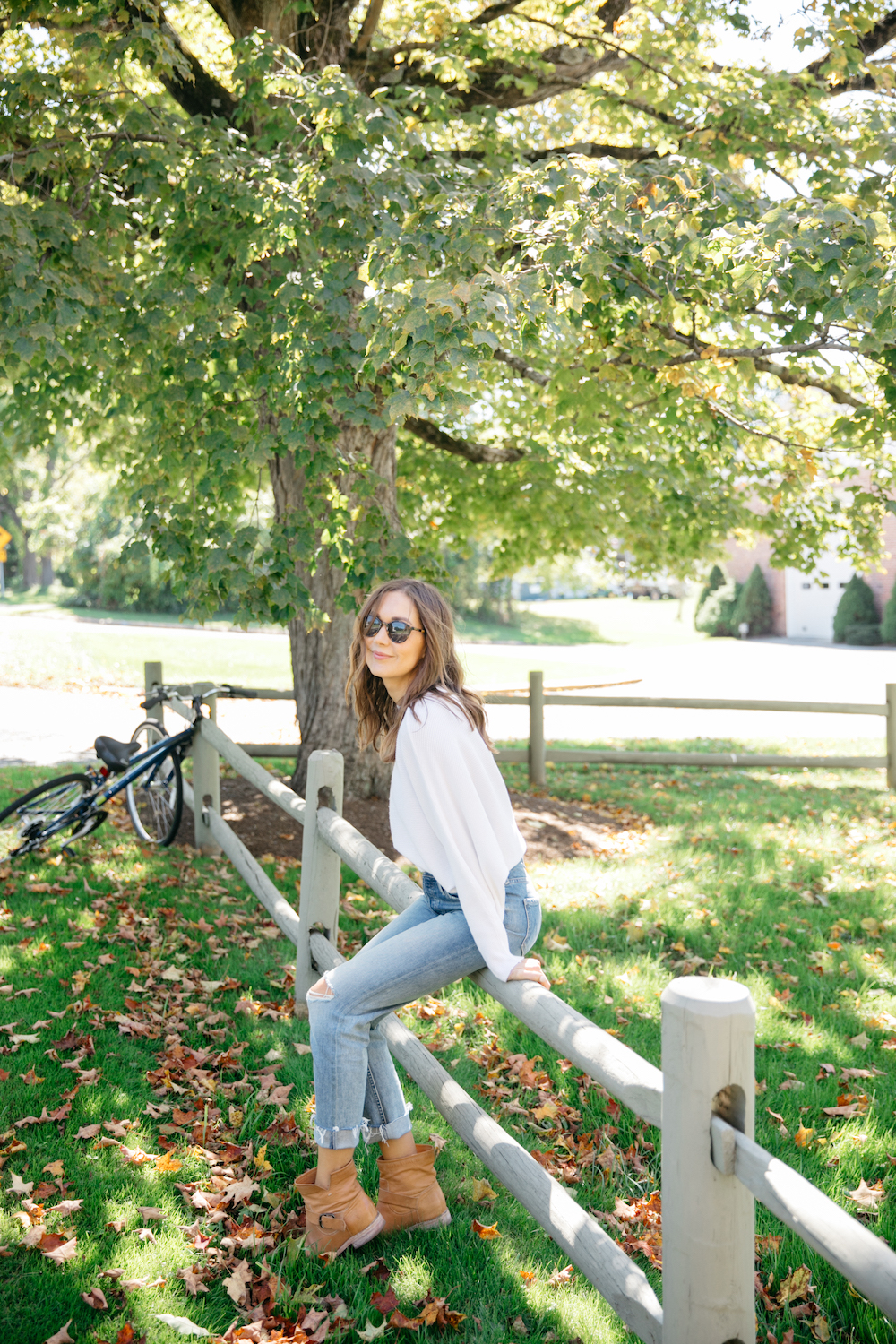 Bonus! Winter Hobbies You Can Do Outside
Build a Hiking Habit
Coming from a New Englander, you can trust me when I say that hiking is a hobby that you can carry well into the winter. Of course, it's all about how you prepare. Make sure you're outfitted with the best gear and follow all the precautions necessary to ensure a safe trip. The reward of braving the elements is often open trails and crystal-clear views. Nothing really beats that.
Support Your Local Football Team
As someone who wasn't into football until I met my partner, America's pastime never really had its hold on me. But now that my Sundays are filled with Red Zone highlights and news of my S.O.'s fantasy teams creeps into our conversation every night at dinner, I've caught on. And though I can't tell you what all the passes and plays are called, I do love the celebration surrounding the sport.
So celebrate! While NFL games can definitely be pricey, take the fall as an opportunity to get out and support your local high school teams. Make some stand-out snacks, pack warm drinks in a thermos, and be sure to bundle up. As we get further into the cold season, you can easily channel this energy into hockey, nordic skiing, or any winter sport your local area supports!