We love a meal glow-up. A sprinkle of spirulina, a spoonful of seeds, a splash of ACV—it all counts. Here at CS, we're known for sneaking everyday superfoods into our favorite meals and snacks. The more the merrier. After all, the secret to getting the most bang for your nutrition buck? Add—not subtract. In the spirit of up-leveling your breakfast, lunch, and dinner, look no further than healthy herbs and spices. They're the ultimate wellness boost. And they're not just a wellness trend. For centuries, people around the world have used the healing power of herbs and spices to nourish the body from the inside out. Here's the science behind why you should eat more herbs and spices, plus tips for getting your fill.
Feature image by Maite Aizpurua.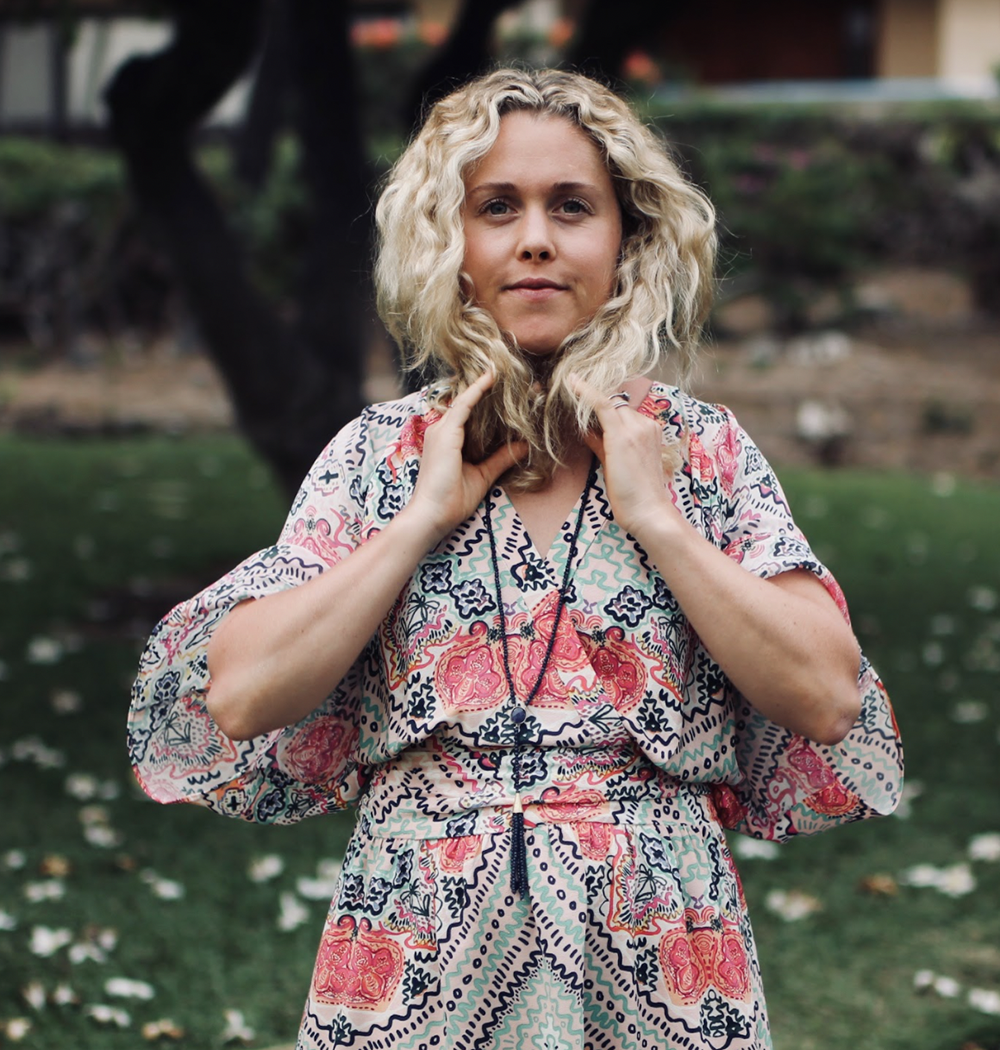 Herbs vs. Spices—Spot the Differences
Often used interchangeably, they're not the same. An herb is the green, leafy part of the plant. While most come from plants without woody stems, there are a few exceptions. Like, bay leaves. Interestingly, basil, rosemary, and parsley are called spices, but they actually qualify as herbs. Spices, on the other hand, come from the bark, root, or other parts of tropical plants (and trees). They're typically consumed dried or ground. A few examples include cinnamon, ginger, turmeric, black pepper, and star anise. In general, herbs and spices are widely distributed. They can be grown in your backyard, too!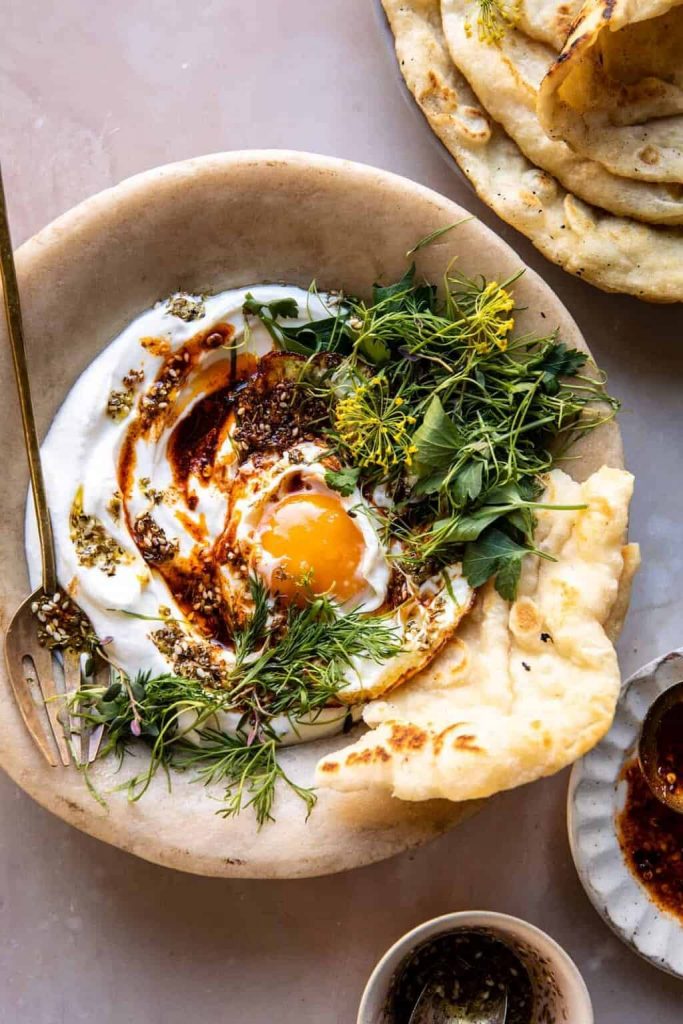 5 Science-Backed Health Benefits of Herbs and Spices
With savory or aromatic properties, healthy herbs and spices do it all: they flavor and garnish food, are used for medicinal purposes, and provide fragrance. They're in everything from skincare and beauty, to household and cleaning products. Their benefits are a dime a dozen. Healthy herbs and spices are an easy and convenient way to add nourishment to your go-to dishes. Many herbs and spices are loaded with a range of health benefits, including powerful antioxidants. Below are five reasons to add healthy herbs and spices to your repertoire.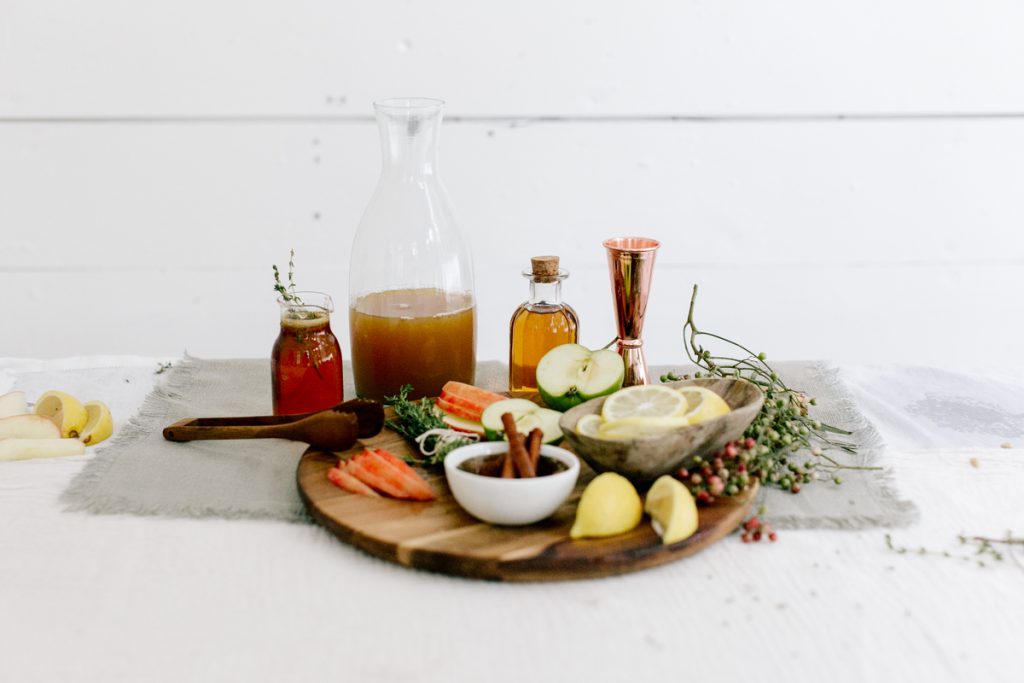 Blood Sugar Balance
As mentioned, cooking with herbs and spices is a delicious (and functional) way to make foods more flavorful and satisfying. Speaking of satisfaction, one of the ways to keep your blood sugar balanced is by eating satiating foods. Think—avocados, eggs, and fiber-rich carbs. For an additional boost, incorporate spices and herbs like cinnamon and turmeric. Studies show these aid in blood sugar balance.
Weight Loss
Many herbs and spices have been shown to fight cravings while supporting fat burn. In essence, simply diversifying your spice cabinet can potentially help with weight loss. The reason being certain spices and herbs provide a thermogenic effect. This increases your metabolism. When these herbs are used in conjunction with diet and exercise, weight management is possible. These are our favorite herbs and spices to boost metabolism!
Heart Health
In lieu of refined table salt, reach for a variety of healthy herbs and spices. They can help mitigate the risk of heart disease. In fact, two new studies indicate that herbs and spices can help promote better cardiovascular health. Furthermore, one study found that adding herbs and spices may help reduce blood pressure. Spices like black pepper, garlic powder, curry powder, cumin, dill, basil, ginger, coriander, and onion are potent and effective.
Immune Support
Many herbs and spices are known to reduce harmful inflammation in the body. And inflammation is found to be the precursor of many chronic diseases—including heart disease and Alzheimer's. Rather than consume pro-inflammatory foods, opt for anti-inflammatory spices and herbs. Turmeric is a particularly potent anti-inflammatory spice, along with ground ginger. Furthermore, herbs and spices are rich in antioxidants. Antioxidants are key for overall health. Healthy herbs and spices with the most antioxidants include oregano, sage, peppermint, lemon balm, clove, and cinnamon.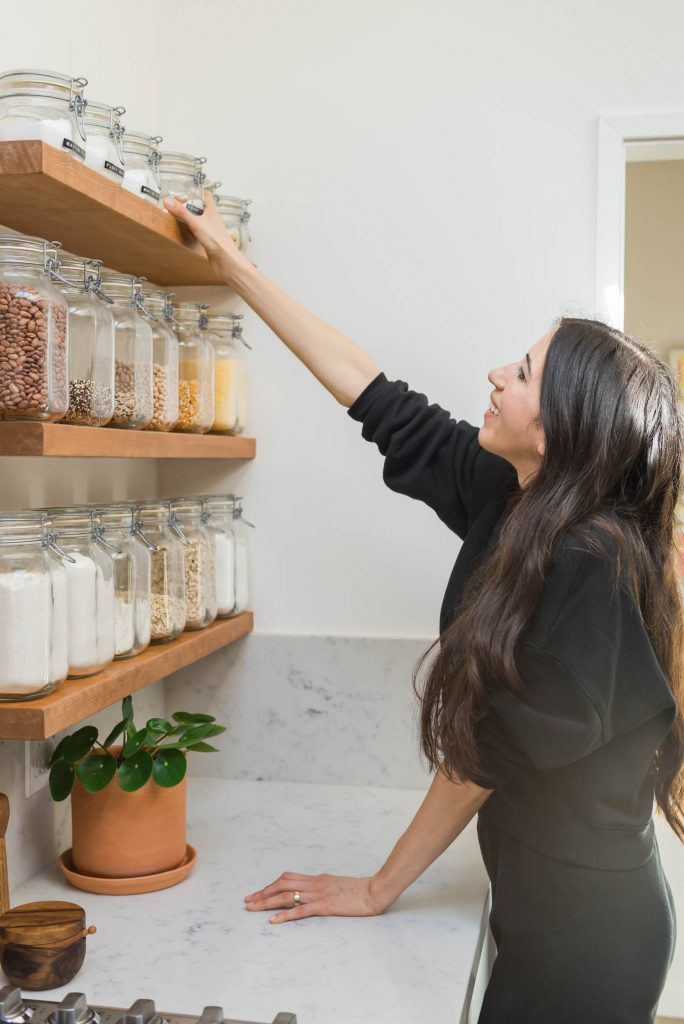 Delicious Herb and Spice Combinations
Beyond a dash of salt and pepper, consider these tried-and-true combinations. They might feel intimidating, but they're totally approachable (even for the novice cook!).
For warmth and sweetness: cinnamon and nutmeg.
Swap sugar in your oatmeal for this blend. Start with equal parts cinnamon and nutmeg. Adjust to your liking. Cinnamon-roasted sweet potatoes are delicious as well.
For a delicious Asian-inspired blend: ginger, garlic, and red pepper flakes.
When making a stir-fry, skip the high-sodium soy sauce and opt for equal parts ginger, garlic, and red pepper flakes. A dash of coconut aminos also goes a long way!
For a savory Indian dish: curry, cumin, and mustard seeds.
Making a curry? Give your dish an Indian flair with these warming spices. If you haven't tried our Indian Butter Cauliflower, here's your gentle nudge.
For classic Italian flavor: basil, oregano, and parsley.
To create a classic Italian flavor, opt for ground basil and oregano. Use equal parts for a marinara sauce.
For a Tex-Mex dish with a kick: chili powder, cumin, and paprika.
Taco seasoning is so easy to make! Opt for homemade Tex-Mex flavor with chili powder, cumin, and paprika. These tacos are outrageously delish.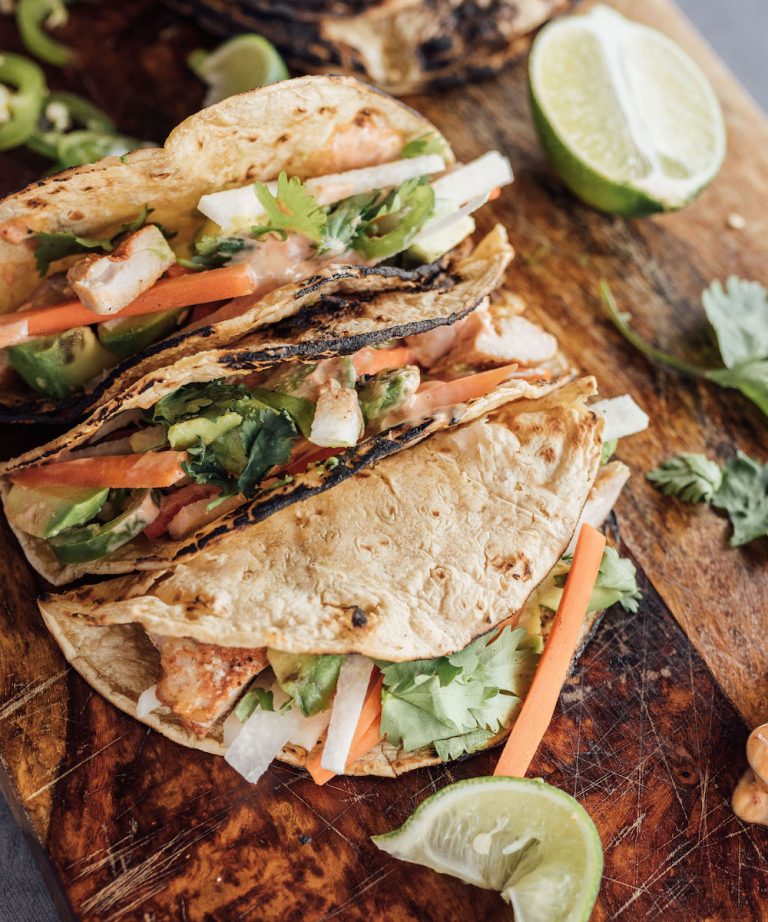 12 Best Healthy Herbs and Spices
Give your meals—and taste buds—a kick. These healthy herbs and spices will quickly become staples. We've also included our favorite recipes to help you get started!
Cocoa
When you think of cocoa, you probably think of your favorite chocolate dessert, right? But cocoa is actually a spice with many health perks. The cocoa bean is chock-full of flavonoids (antioxidants), which have been shown to boost heart and immune health. Flavonoids seem to play a role in lowering cholesterol, too.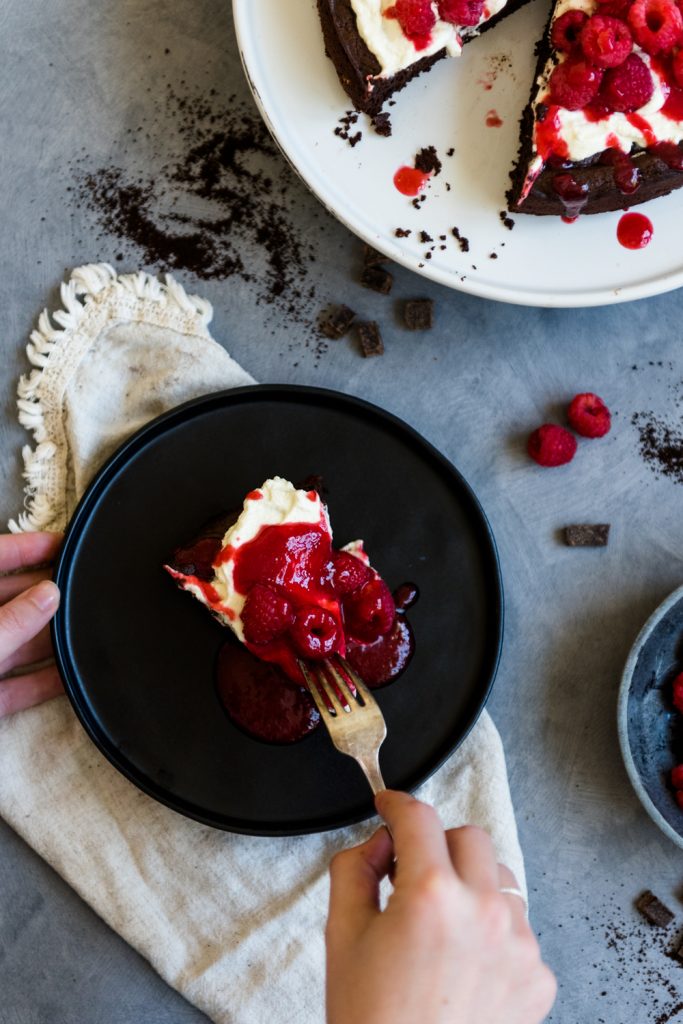 Echinacea
Although much of echinacea's healing properties are anecdotal, this herb is best known for targeting the immune system and helping prevent colds. While research has yet to prove that the herb can fight viruses, many use echinacea to support the treatment of cold-like conditions.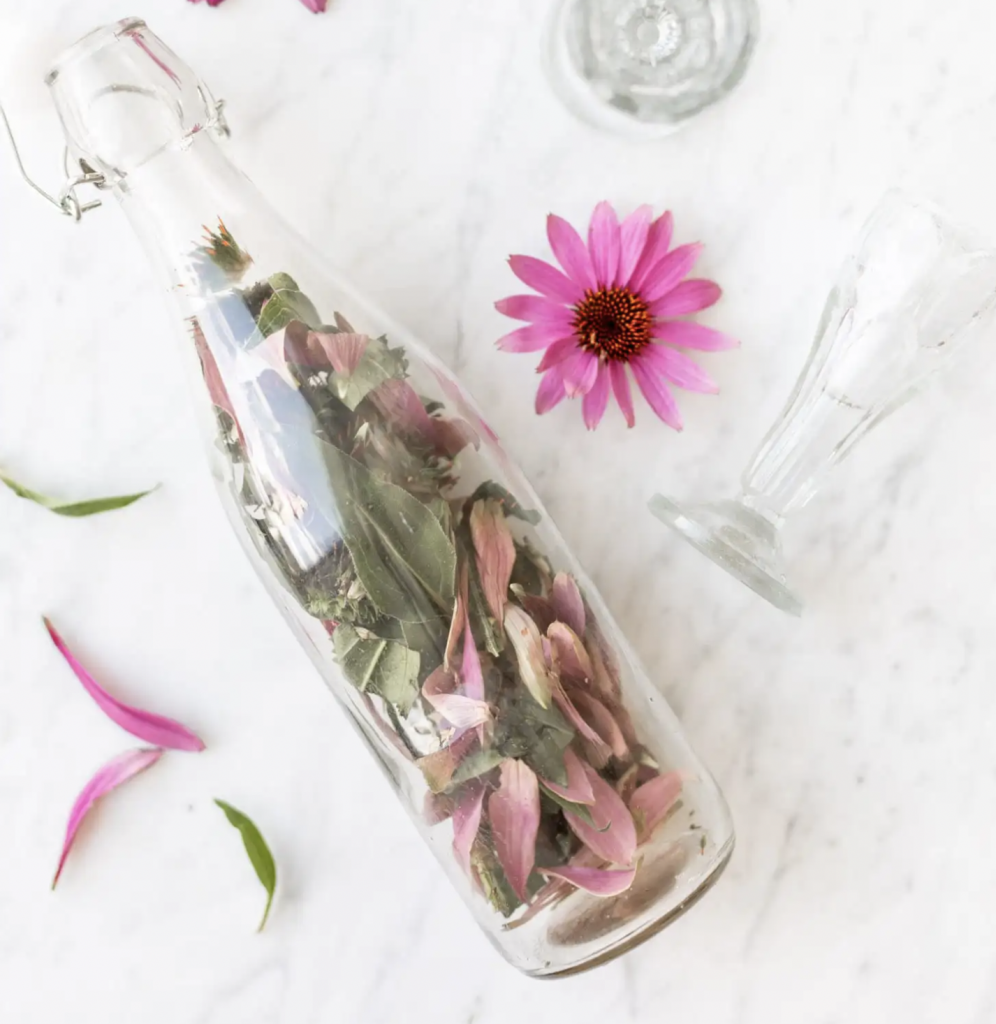 Cinnamon
Cinnamon acts in multiple ways to boost your health. Particularly, your metabolism. First and foremost, the body uses more energy to process cinnamon than other foods. (More on that here.) Research also shows cinnamon has an insulin-like action in the body, improving body metabolism and blood sugar balance. Given that it's high in fiber, cinnamon can help reduce food cravings by promoting a feeling of satiety and fullness.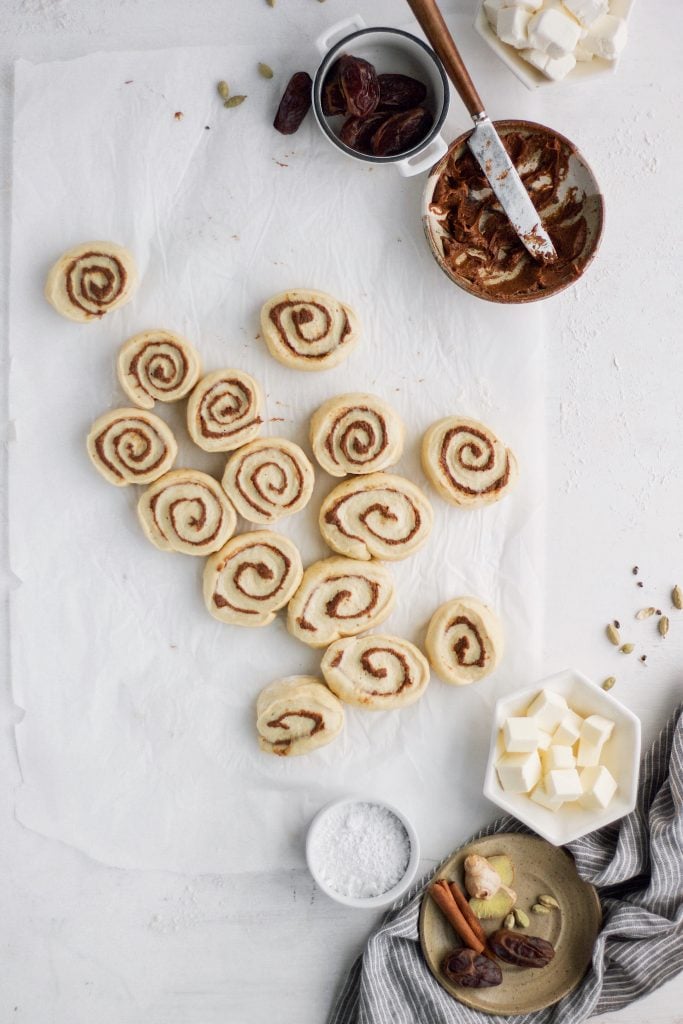 Cardamon
This sweet, pungent spice is especially high in minerals like magnesium and zinc. It's also a must-have in pumpkin spice mix! It's known to soothe an upset stomach, and lab studies show it may also help fight inflammation.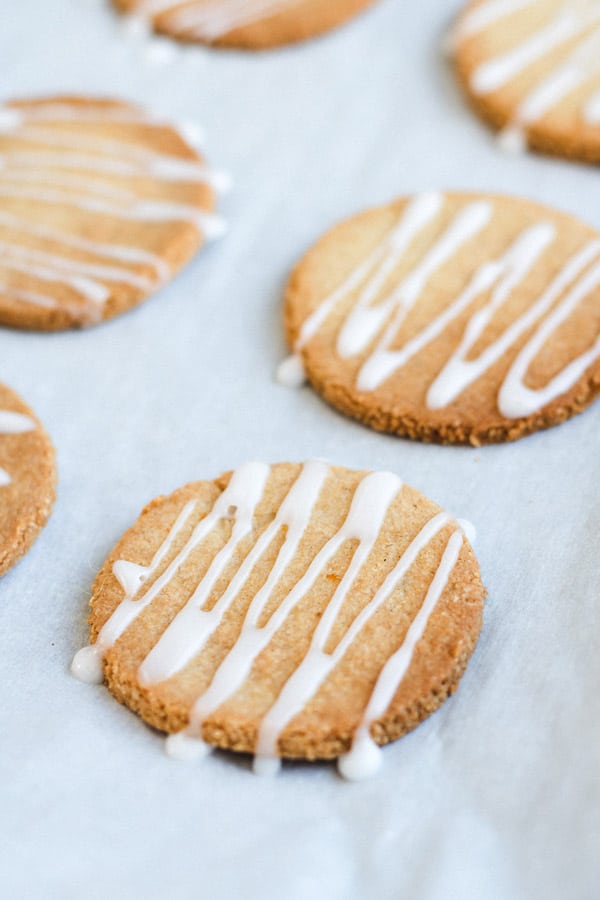 Ginger
For thousands of years, ginger has been used as a remedy for nausea and gastrointestinal issues. Closely related to turmeric, ginger also contains anti-inflammatory properties. In fact, only pomegranates and certain types of berries contain more! As an anti-nausea agent, it's popular for seasickness, motion sickness, and morning sickness. Last but not least, some studies have also demonstrated that ginger may have anticancer effects. This is largely due to ginger's high antioxidant levels.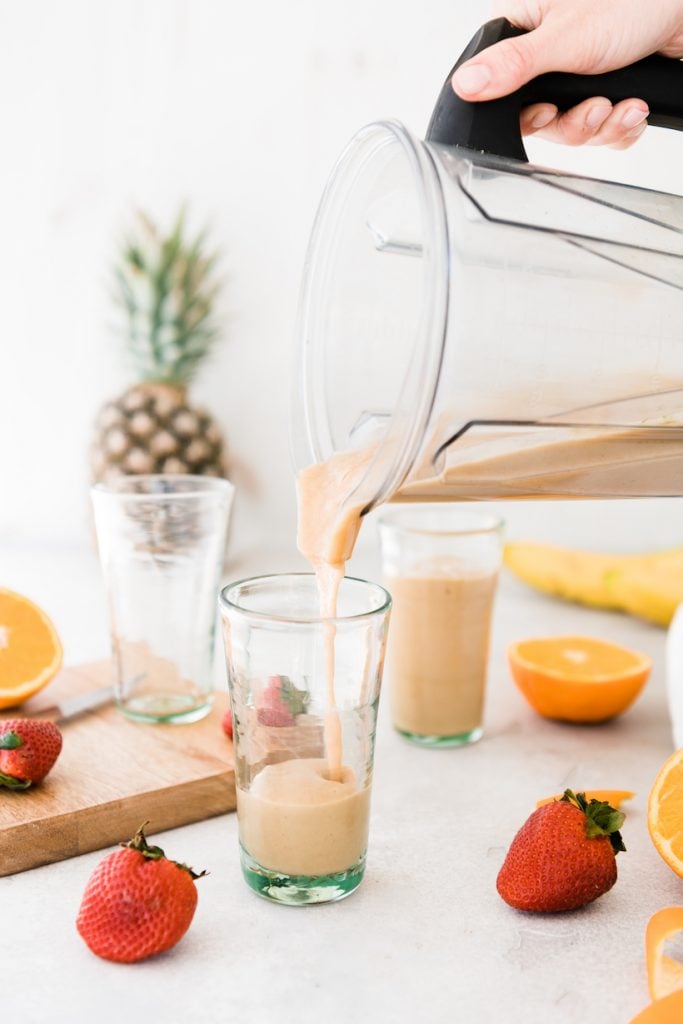 Garlic
With its potent compounds and other nutrients, garlic has an array of health benefits. Garlic is widely incorporated for several conditions linked to the blood system and heart—coronary heart disease and hypertension, for example. Garlic is also used in the prevention of certain types of cancer. Although it's technically a vegetable, garlic is typically eaten like other herbs and spices.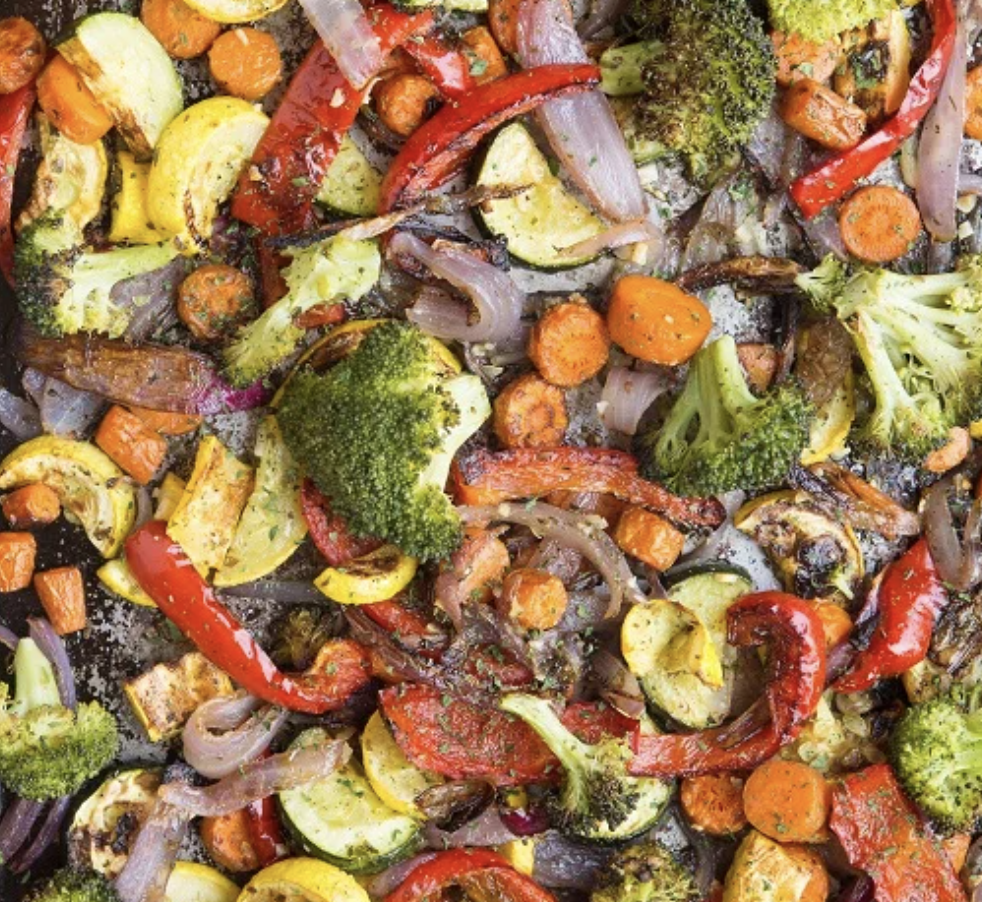 Turmeric
No surprise here. And the data proves it: In a review of 21 studies, turmeric is linked to reduced weight, BMI, and waist circumference. Most of turmeric's health properties can be attributed to curcumin, which has strong antioxidant and anti-inflammatory properties. Keep in mind that a little bit of turmeric goes a long way—it has a distinctly earthy flavor. Also, it's best to pair turmeric with black pepper, as the compounds in pepper help your body absorb curcumin.
Rosemary
Earthy and aromatic, rosemary is known to improve brain function and mood, promote hair growth, and more. A member of the mint family, rosemary is prized for its flavor and fragrance. Studies show its woodsy scent helps improve concentration and may boost mood. Recent studies suggest that rosemary, even in the small amounts common in cooking, may help prevent cognitive decline.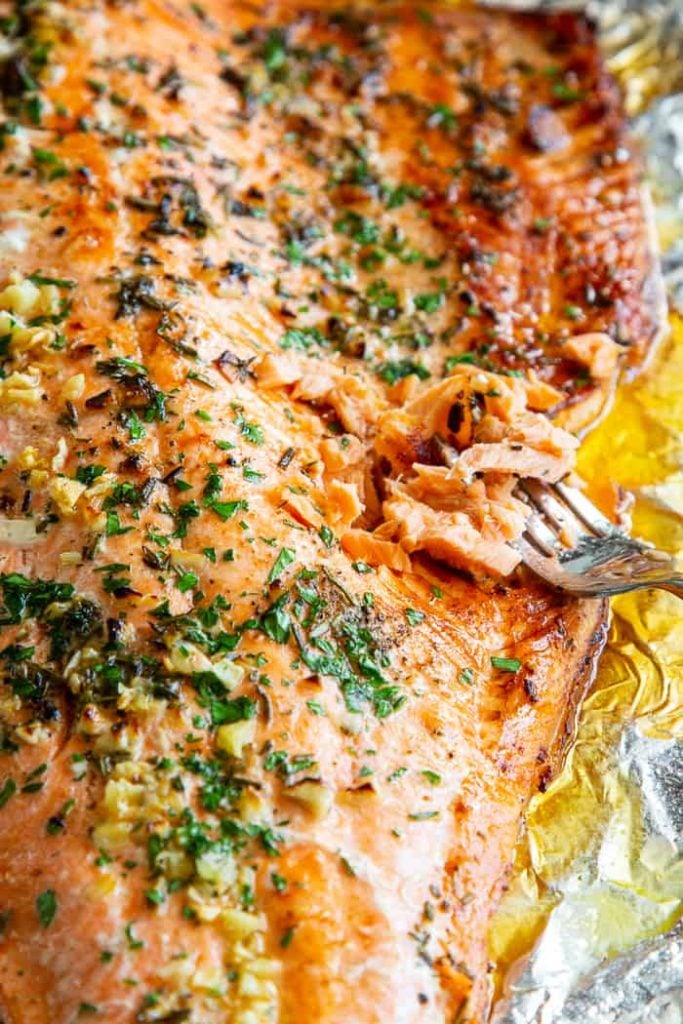 Peppermint
Peppermint is a cross between two types of mints: water mint and spearmint. The taste and smell is unmistakable! Peppermint, like ginger, is known for its nausea and digestive relief. In fact, studies suggest that coated peppermint oil capsules can ease the side effects of IBS. It also aids in headaches and kills mouth germs. If you like peppermint tea, this is our fave.
Recipe: Easy Mint Tea from A Couple Cooks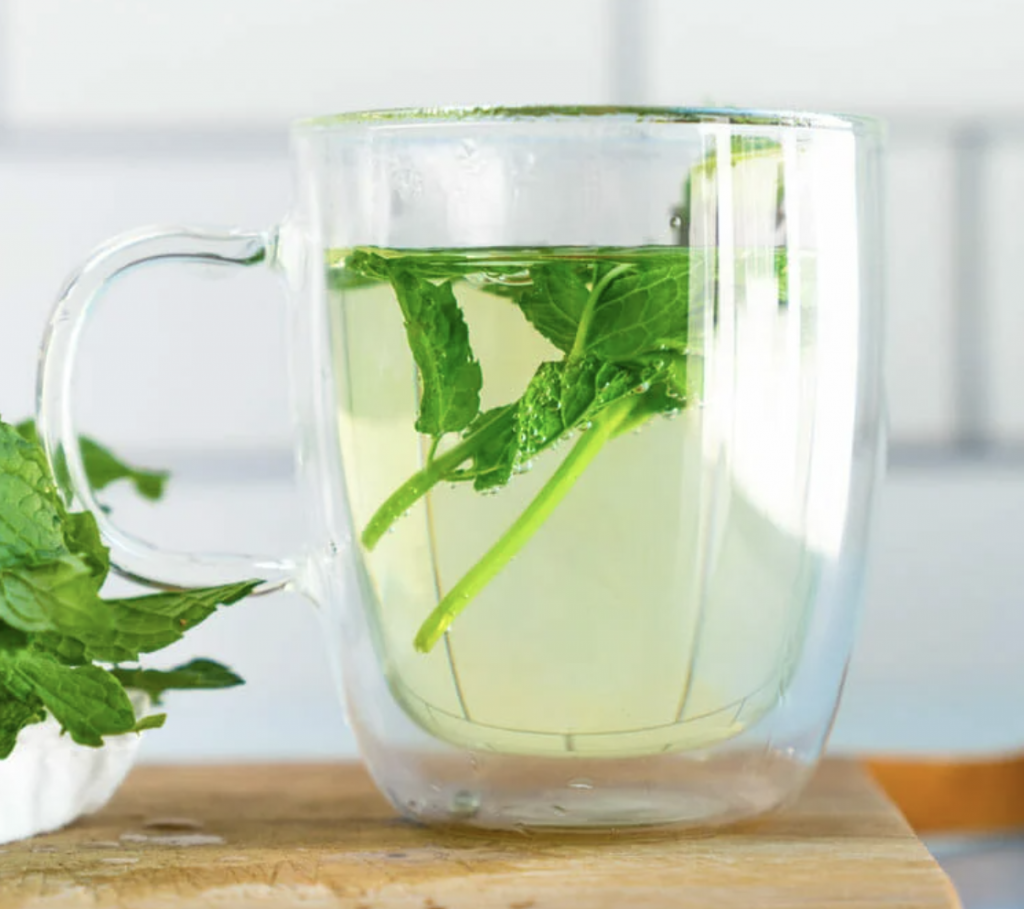 Oregano
Tiny but mighty, oregano boasts many nutrients, including vitamins K and E, calcium, iron, and fiber. It's also very high in antioxidants—one tablespoon of fresh oregano has as much antioxidant activity as a medium apple! Furthermore, studies show oregano contains diabetes-fighting compounds. A diverse herb, you'll likely find oregano in both Italian and Mexican dishes.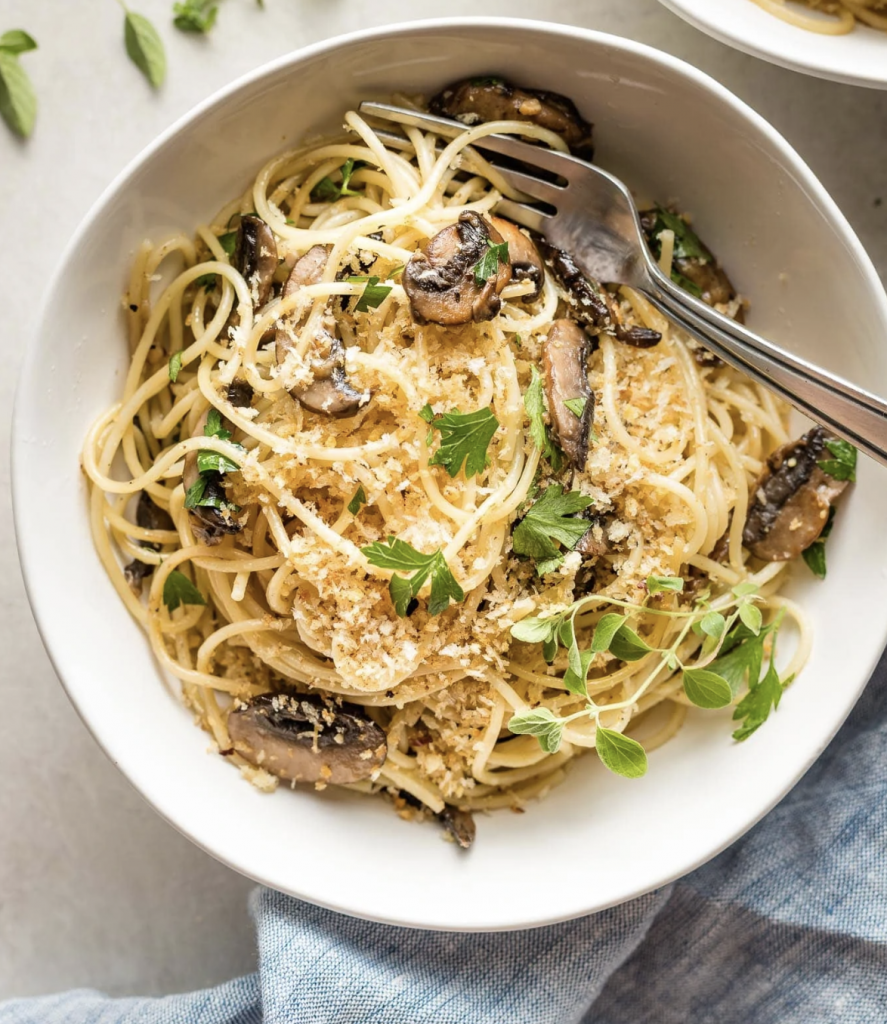 Parsley
Originating from the Mediterranean region, parsley is used for both culinary flavoring and therapeutic treatment—including high blood pressure and allergies. Like others, this herb is full of antioxidants, carotenoids, and other beneficial vitamins. Parsley supports a healthy body and immune system! It also includes an essential nutrient for bone health.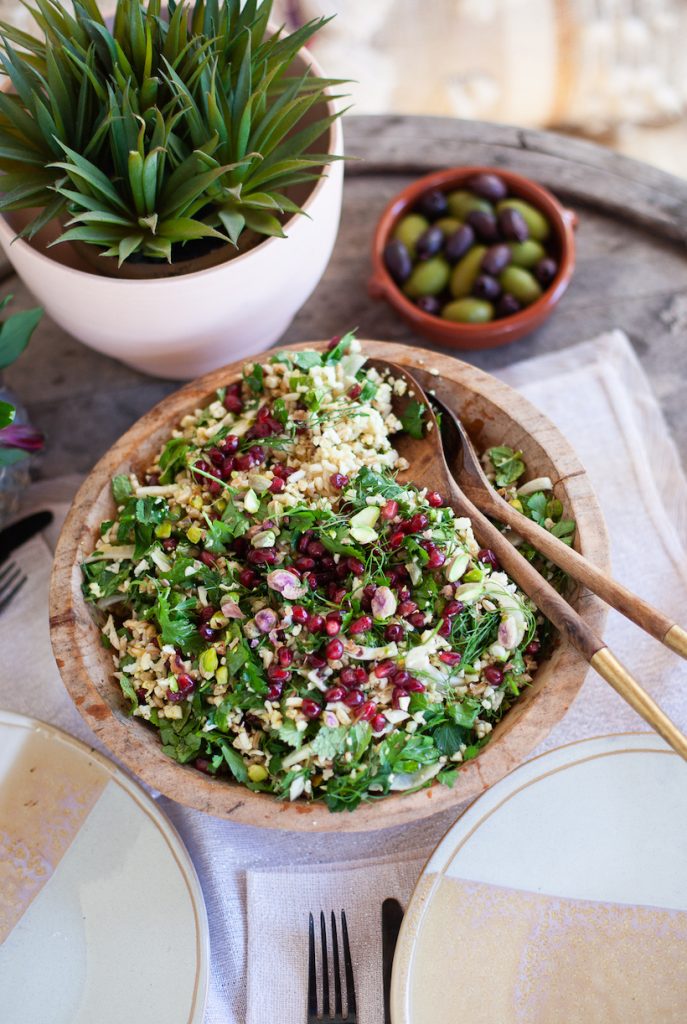 Black Peppercorn
Piperine—a naturally occurring compound that gives peppercorns their kick—has several noteworthy compounds. In particular, it may reduce the risk of certain cancers, including those of the breast, lung, prostate, ovaries and digestive tract. Black pepper has been deemed the "king of all spices," thanks to its wide usage and healing properties.