I live by Anne Shirley's oft-quoted words: "I'm so glad I live in a world where there are Octobers." Having grown up in New England, there's nowhere better to solidify the truth behind this gratitude. The air turns crisp and the natural world is alight with all manner of autumnal colors. You spend Saturdays hiking and Sundays baking your comfort food faves (all the while, cozying up with the best books of the season). It's why October has long been my favorite month, but having moved on to warmer horizons and the always-looming reality that is climate change, a new month has taken its place at the top. And boy, do I have a long list of things to do in November to help make you fall hard for it, too.
The other day, I was joking with a friend that I have no aesthetic until fall. Though it might sound like hyperbole, there's a truth to the claim. Summer sees me doing away with any attempt at sartorial success and embracing the beauty that is existing in your bathing suit at all times.
But thankfully, when fall (specifically November) hits, I can finally crawl under the coziest blankets and dive deep into the hobbies I could previously only do with the AC cranked up. In short, November—with its reintroduction of sweaters, slippers, soups, and stews—is perfect. And with that perfection comes a long list of things to do in November before my favorite month is up.
Featured image by Christie Graham.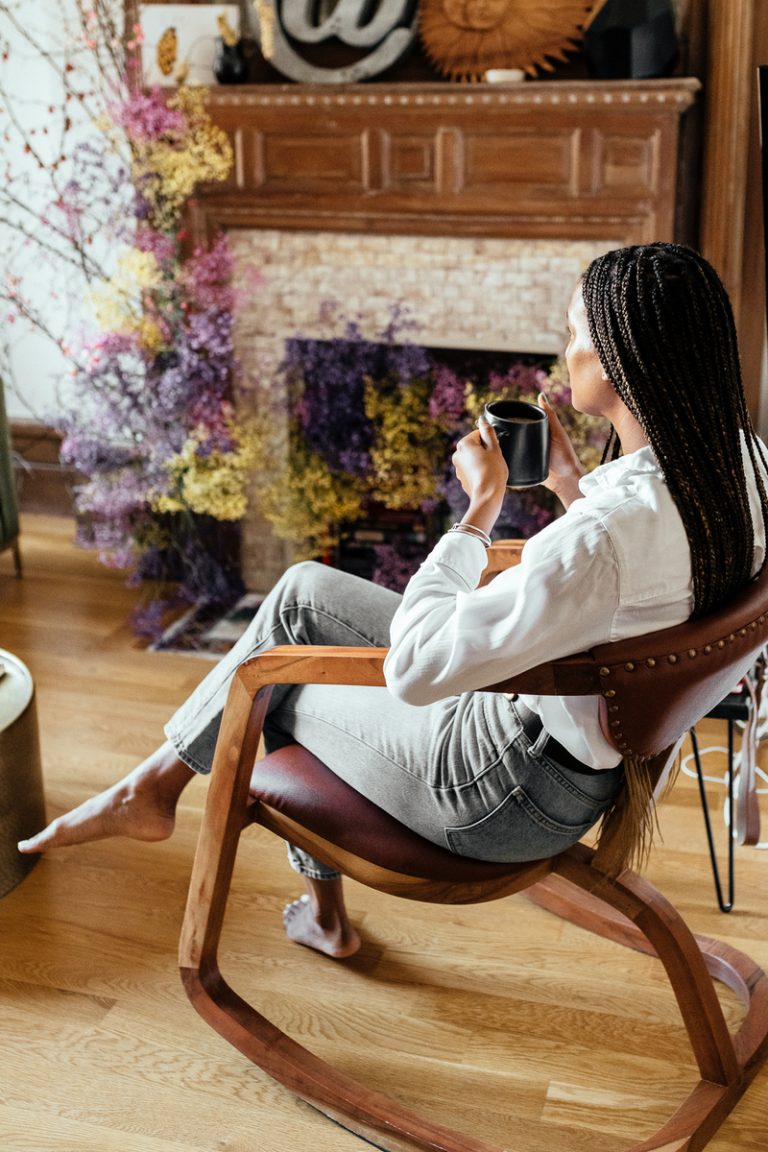 13 Things To Do in November (In Other Words, How To Spend Our Favorite Month of the Year)
It's for all the reasons above (and my countdown until Thanksgiving) that I'm reminded of the many things there are to be thankful for this month. November is the ideal time to crack open a new cookbook (or two), embrace your crafty side, and prep with joy for the wonderful, winter wonderland weeks to come.
But that's enough context—let's dive into your ultimate list of things to do in November before the holiday busyness sweeps us away.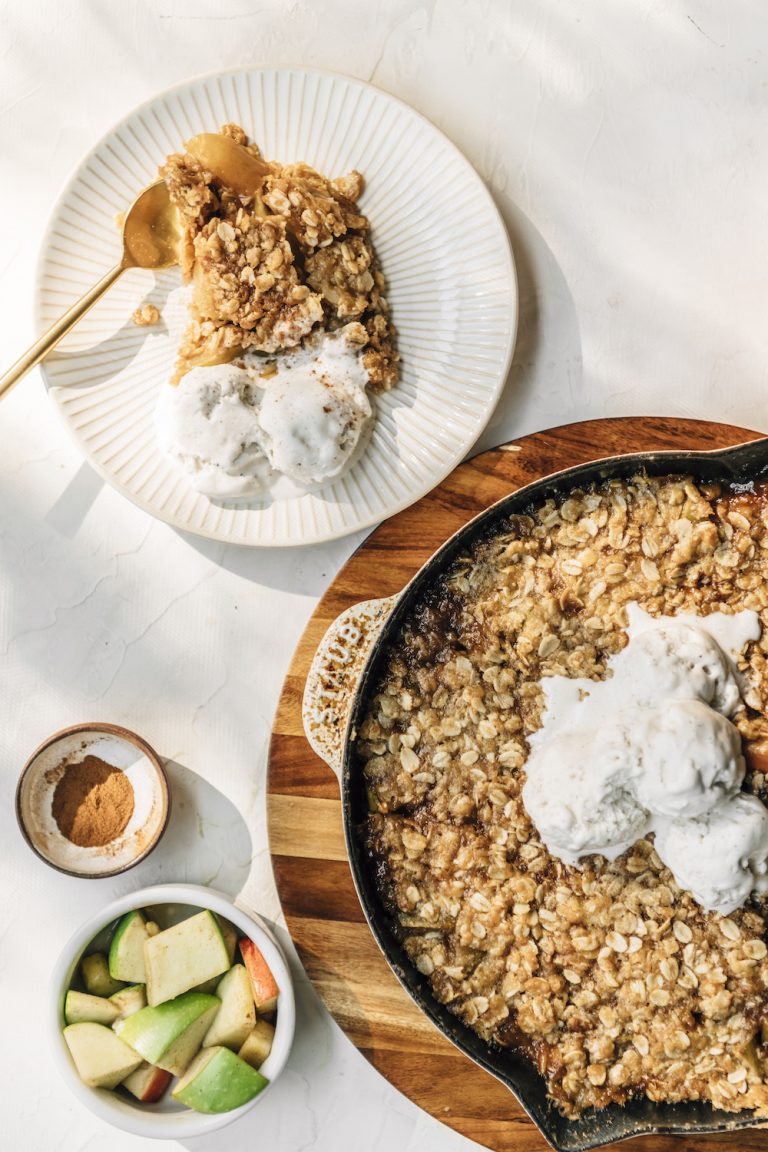 Pop Something Cozy in the Oven
November marks the beginning of many baking marathons to come. Or, if you're like me and have already gone a little wild with all things pumpkin and embraced fall's sweet, cinnamon comfort, there's no reason to slow the momentum. As far as pumpkin goes, we're prepping for Thanksgiving and test-running these couldn't-be-easier mini tarts. And if you're looking to try out an internet fave, we've done the good work of naming *the best* pumpkin cookie and quick bread recipes to make now.
And because we love looking to the greats for inspiration, there are more than a few new cookbook releases that we can't wait to get our hands on. If you're a fan of Great British Baking Show (minus this season's 'Mexico' episode—cringe—pick up judge Prue Leith's ode to toast. From sweet ideas for crisp sourdough to seasonal, savory upgrades for your breakfast routine, this book has everything we crave when it comes to carb-laden delights.
Another title we're adding to cart comes courtesy of one of the most trusted, looked-to food bloggers of our time: Deb Perelman, the culinary genius behind Smitten Kitchen. Her new book, Smitten Kitchen Keepers: New Classics for Your Forever Files is full of flavorful bakes and recipes that are perfect for chilly weather. Be sure to pick up your copy when it releases on November 15.
Prep For Daylight Savings
If you live in a state that observes daylight savings, be sure to mark this Sunday, November 6, on your calendar. Without fail, daylight savings—whether it's in the spring or fall—always takes me by surprise. I'm either an hour early or an hour late for everything. But this year! I'm committed to being prepared. Plus, who doesn't love an extra hour of sleep?
And though our post-work sunlit hours are dwindling, the darker days are a reminder to embrace the coziness of staying indoors. If you work from home or in a flexible office environment, try to take regular walks throughout the day to get some fresh air. And be sure to check out our tips for treating seasonal affective disorder.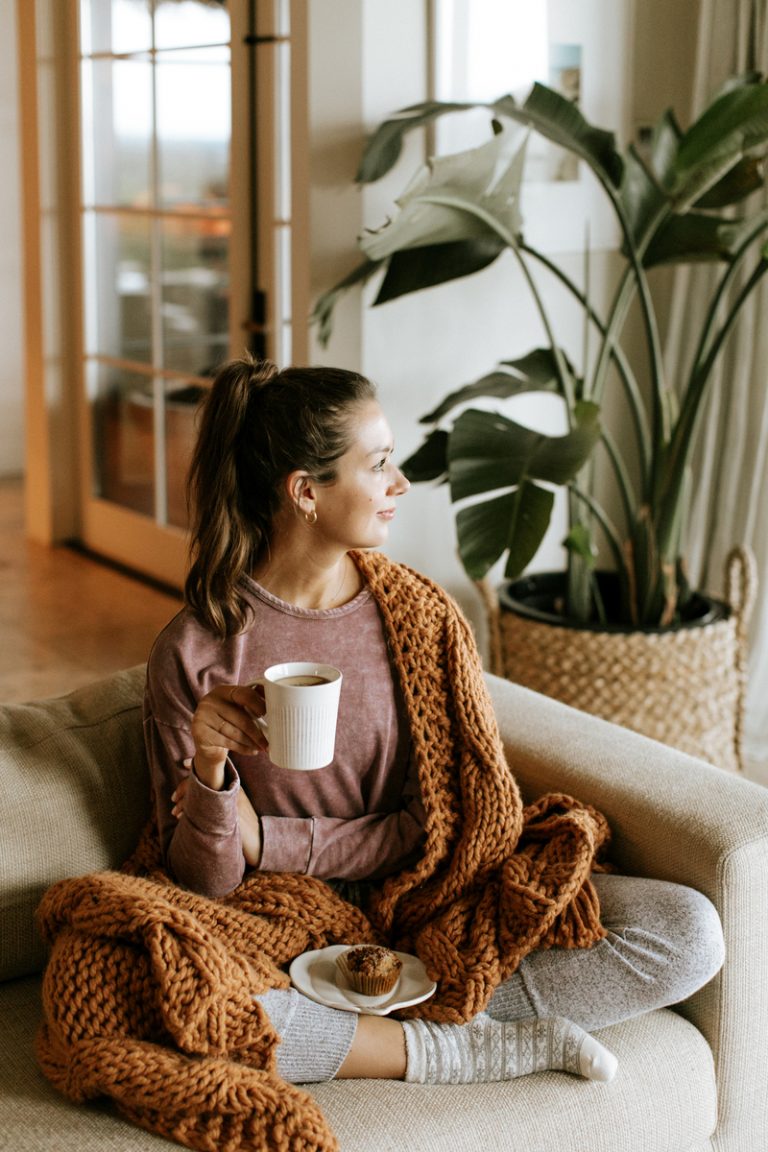 Learn a New Craft
Is there anything more gratifying than creating something with your own two hands? Try knitting, sewing, or sign up for a ceramics class! (Or join me in learning to make the prettiest pies.) Bonus: While the initial results might not be worthy of the 'gram, they do make the best, most heartfelt gifts.
Brush Up on your conversation skills
We've cracked the code on what makes someone a good conversationalist, and it's not what you think. If you're attending a big gathering for Thanksgiving, then this couldn't be more timely. For all the guidance on how to have a meaningful, connection-supporting conversation, read this.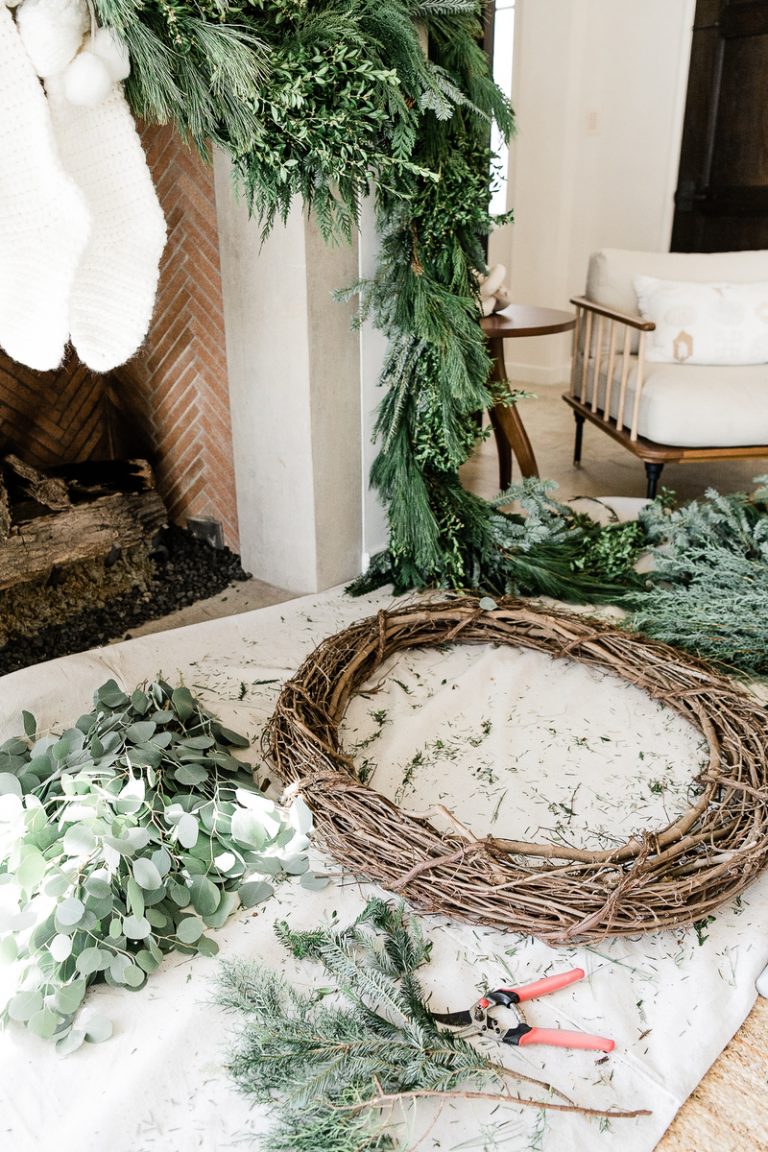 DIY Your Holiday Décor
I won't lie: I get giddy when I see all the holiday décor turn up at my local Target. And while I won't ignore the temptation completely (you'll catch these mini trees on my mantle among a village of these ceramic figurines), there's much more fun to be had in making your own.
These Scandinavian Dala horse gift toppers are a minimalist's dream. I've gifted many of these clay mushroom ornaments and recipients are always impressed. Oh, and you'll never guess what these sweet star ornaments are made of (hint: don't dispose of your recycling just yet).
Have Your Coziest Weekend
Weekends are always special, but there's something about the clocking striking five on a fall Friday that feels particularly salient. Perhaps it's the promise of late-season farmers' market visits or the simple joy of sleeping in. If you need more ideas, we love this quiz from Food52 that takes you through all the steps of having a cozy weekend. Whether you're spending the weekend indoors with your family, are planning an adventure with your partner, or you want to chill and relax with the best company (yourself), this is the ultimate guide.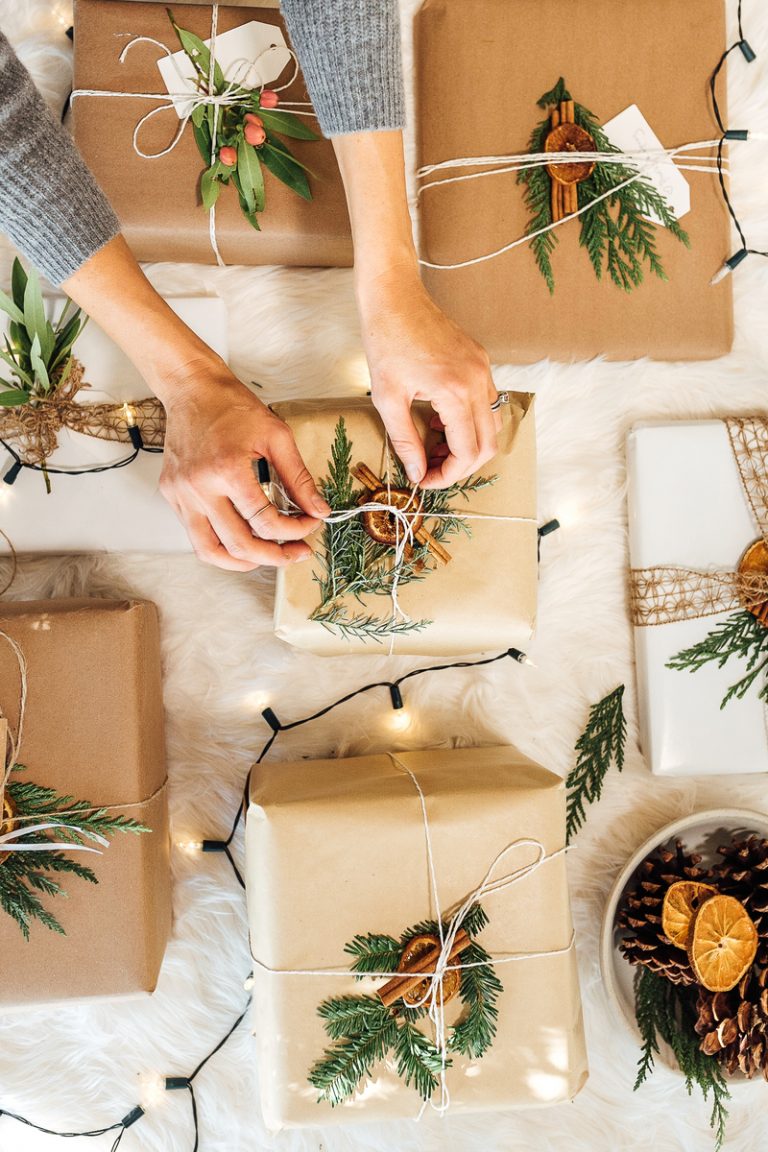 Learn To Wrap the Perfect Present
While I might be aesthetically gifted in other ways, I've never been able to master the art of wrapping a present. I typically opt for the bag option shortcut and still bunch my unseemly paper seams on the box's bottom side. But this year, I'm committing to do better—and that's why I'm practicing now. Once you start rounding up your holiday gifts, be sure to scour our guide with tips for wrapping the perfect present. And if you're looking for more inspiration, we have you covered.
Read the Best Fall Books
While I look forward to new releases every season, there's something about the fall that has me all the more excited to crack open a fresh read. And though I always find comfort in fiction and memoirs, I've ventured down the inspiring journey of trying out a few genres I don't often gravitate toward. Because reading, by definition, is often a solitary activity, think about making November the month that you join a book club! Like-minded folks chatting about books is a salve for my literary-inclined heart.
And if you're more cinephile than bibliophile, make your way through the best fall movies (before it's time to break out the Christmas classics!).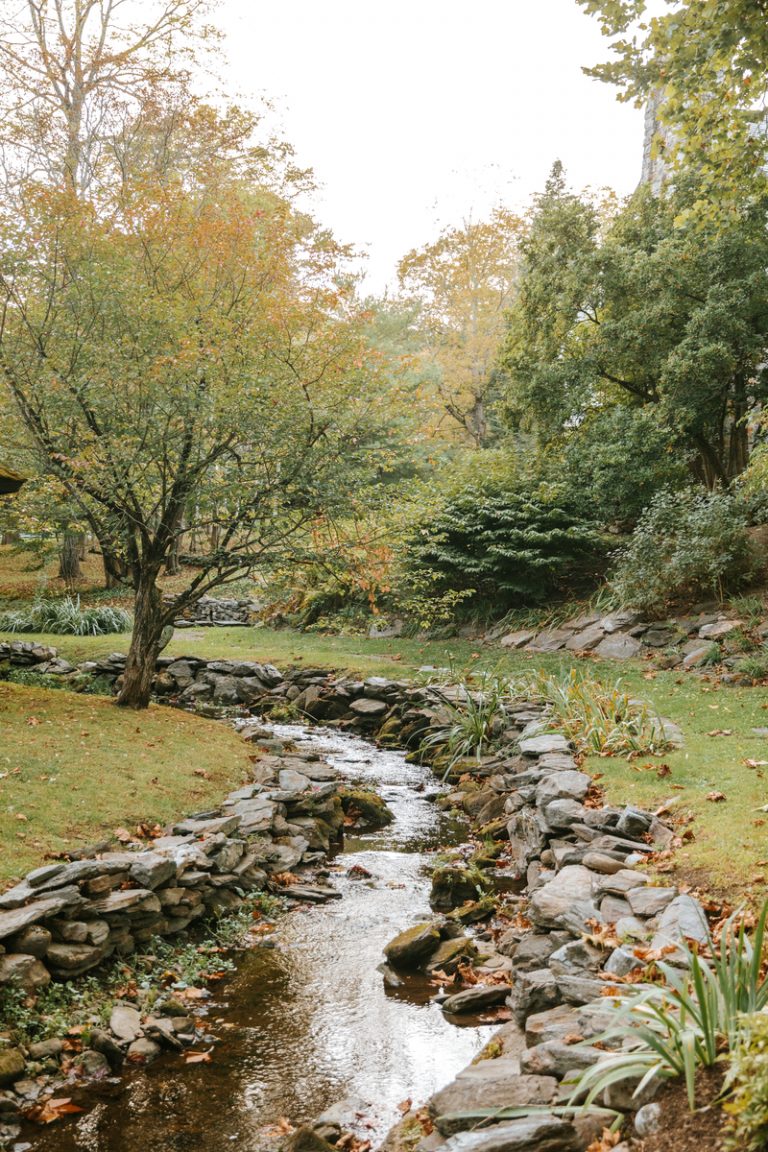 Brush Up on your Farmhouse Skills
I've found a lot of joy in disconnecting more and more from my digital life and instead embracing the slower (albeit, more laborious) tasks of yesteryear. I'm preserving food, creating natural cleaning supplies, and DIY'ing my own dried herbs. It's fulfilling and confidence-boosting to build a sense of self-sufficiency. For credible info all in one place, Julia Watkins' book Simply Living Well and blog of the same name are great resources. Or, if you prefer a class, be sure to check out the School of Traditional Skills.
Plan your future country house
Is there anything more inspiring than (mentally, wistfully) designing your ultimate dream home? Head here to find all our favorites and be sure to follow along as Camille shares her journey in transforming a 1950s beach bungalow in Malibu into a dream retreat.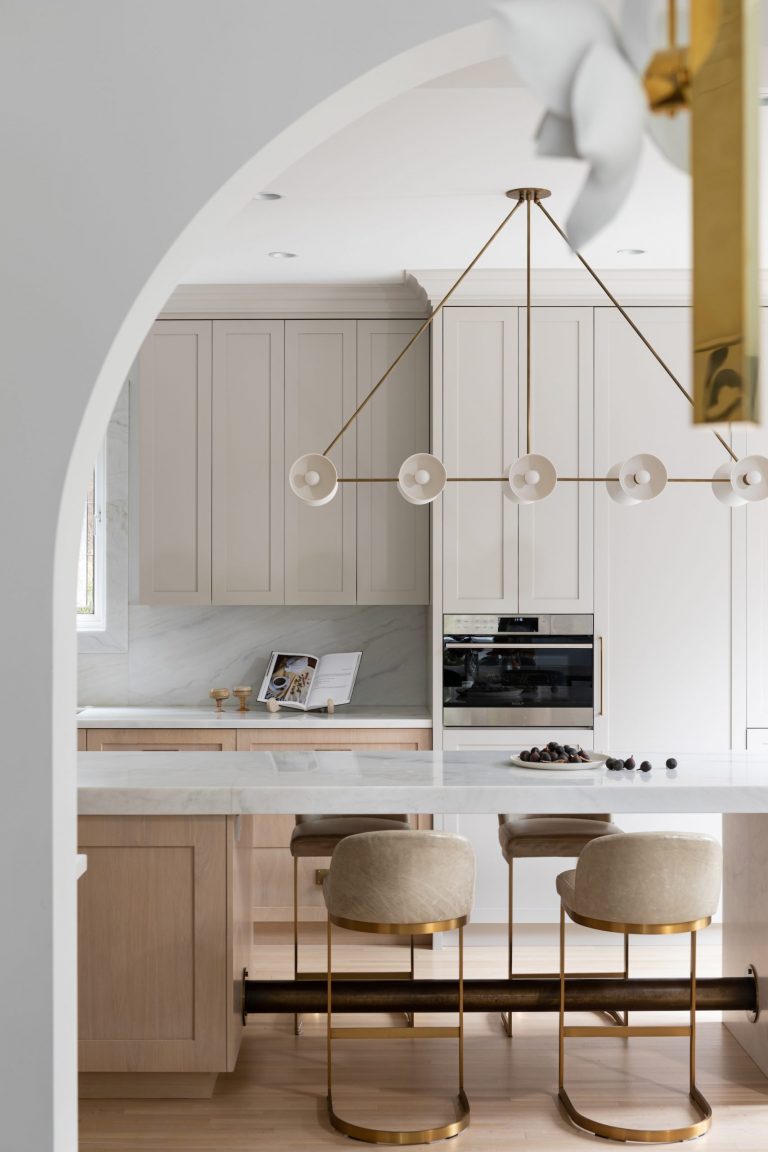 Familiarize Yourself With the Years Biggest Design Trends
From Japandi to Barbiecore, we've been tracking the biggest, most influential design aesthetics of the year. Whether you're looking for guidance in designing a complete renovation or simply want to feel inspired for small changes down the road, consider brushing up on these trends (and looking ahead to what the winter has in store).
Prep For Holiday Guests
'Tis the season for filling our homes with friends and loved ones from far away. There's nothing more joyful than having a full house with your closest crew. But we get it: hosting, especially for an extended period, can be stressful. There's the cooking, the cleaning before, during, and after, and the entertaining—it's a lot! Because we knew this moment would come, we did the work in advance of asking one of our favorite designers how to create a comfy and cozy guest room. With tips from what essentials to stock to ideas for designing a soothing environment, get ready for a stress-free visit.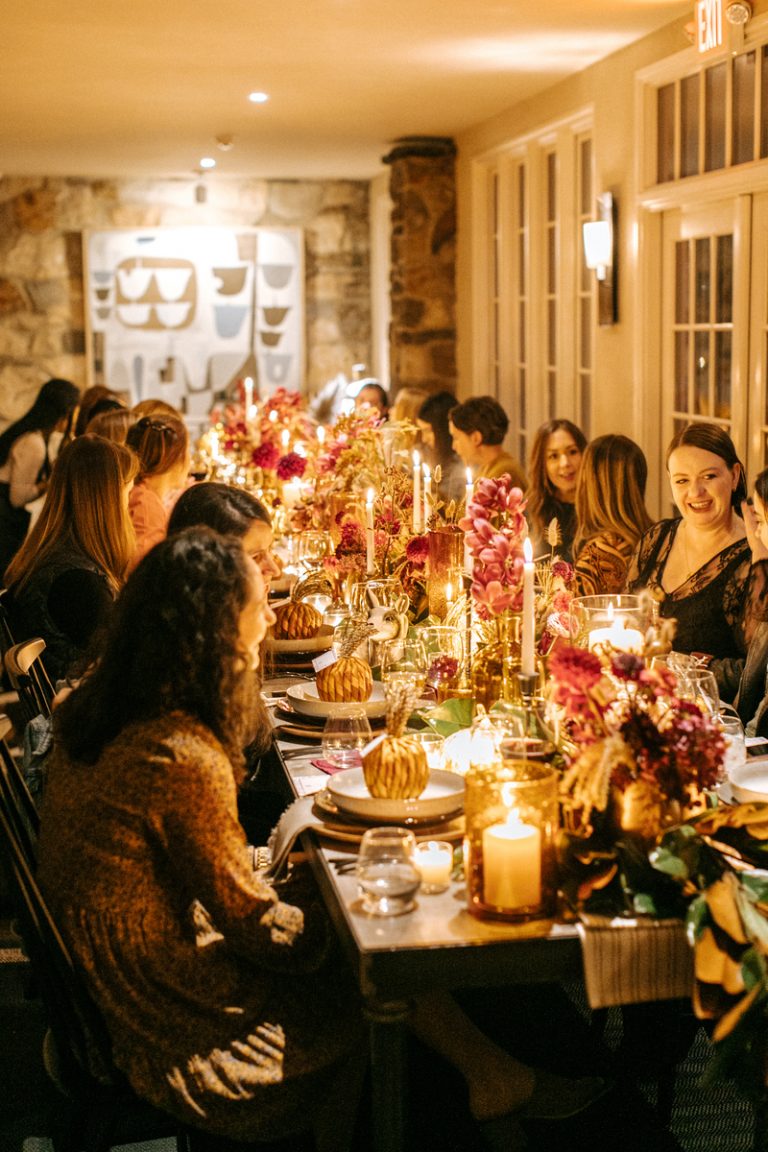 Reconnect With Your Gratitude Practice
Don't just give thanks on Thanksgiving this year. Develop the art of practicing gratitude daily this month with these simple habits that can have a big impact in your life.
This post was originally published on November 3, 2019, and has since been updated.