Fall is easily my favorite time of year. By the time I'm flipping the calendar over to a new month, everything feels awash with cozy and comfy inspiration and the desire to gather with those you love. It's the perfect time of year to dive into your reading list and set a strong tempo for the rest of 2022 (after all, there are only a few months left of the year!). So if you're looking for things to do in September, trust me: you've come to the right place.
I've been brainstorming my September bucket list for a while, and though I've let go of the pressure to make all of this happen in the span of 30 days, it's a wonderful starting point to keep me inspired all throughout the month. Below, I'm sharing the books our editors are reading, the recipes we're cooking, and all the intentions we're bringing to the month ahead. So scroll down and get excited about fall—it might just be your best season yet.
Featured image of Jules Acree by Riley Reed.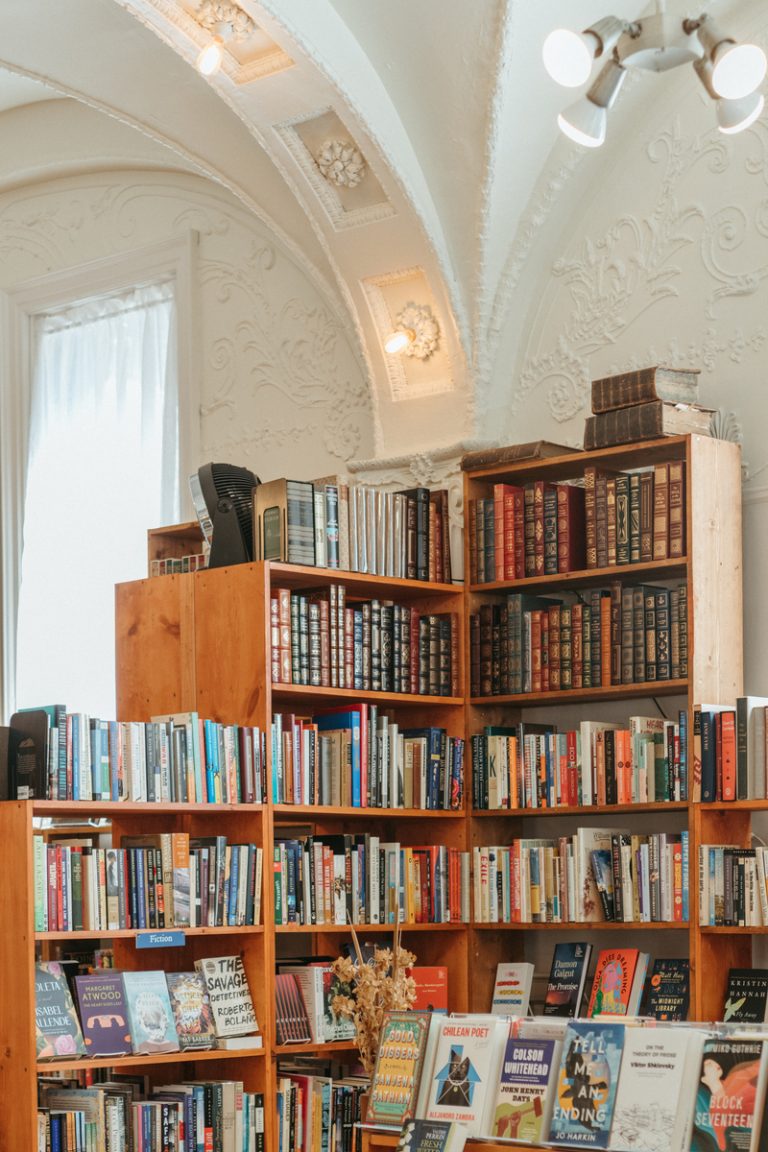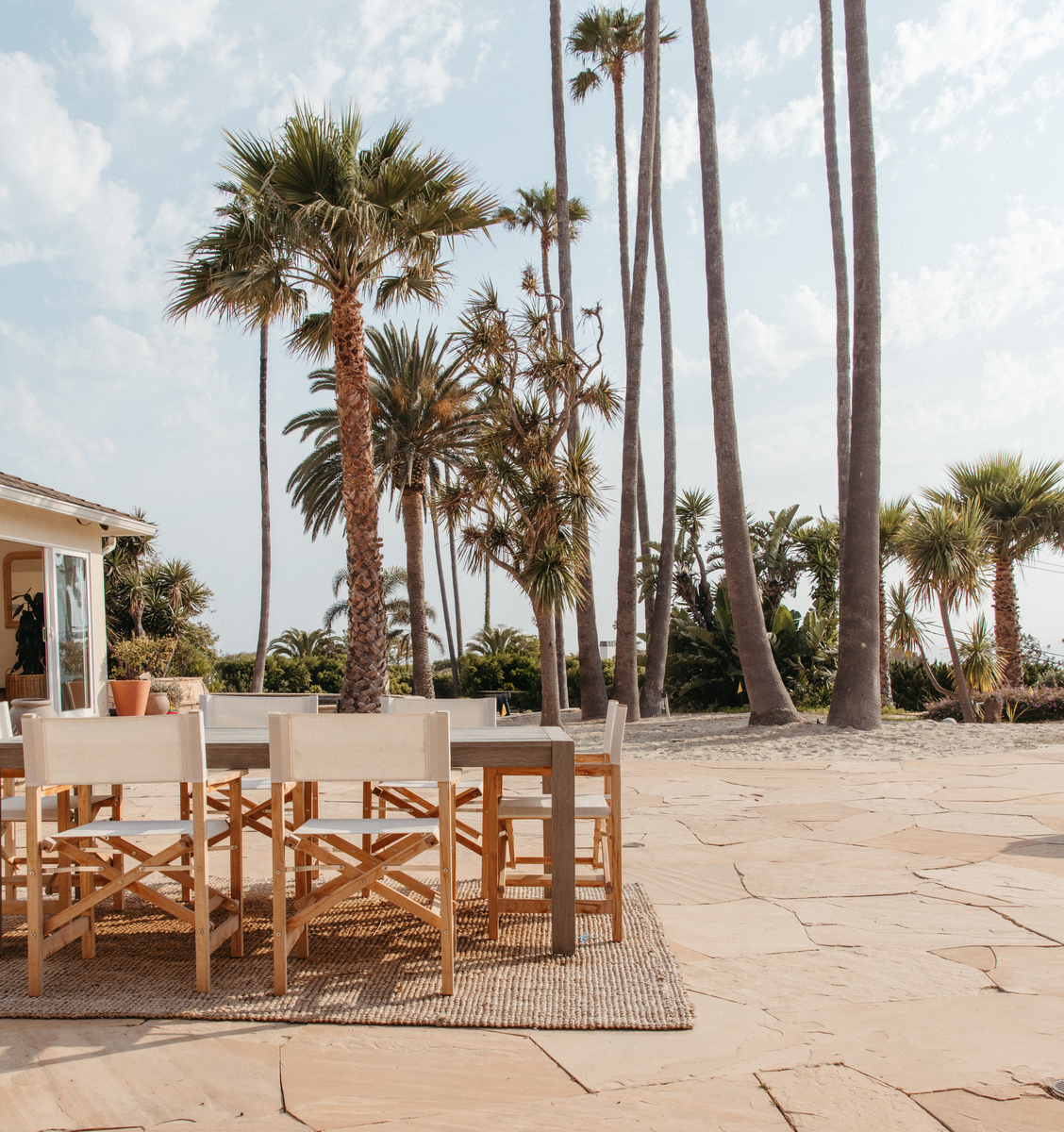 Subscribe
Design obsessed?
Sign up to get monthly #ZumaBeachHouse updates delivered straight to your inbox.
Thanks for Signing Up!
Oops!
Looks like you're already signed up or your email address is invalid.
Oops!
Looks like you unsubscribed before click here to resubscribe.
Pick Up Gaby Dalkin's New Cookbook
We're biiig fans of Gaby Dalkin around here—her recipes are on repeat in all of our editors' kitchens. They're easy, accessible, and let you put a delicious meal on the table without too much fuss. And while we've each stocked our shelves with her first three cookbooks, we couldn't be more excited to add #4 to the mix. This cookbook is all about zero-stress cooking fit for any occasion. Basically, it's cooking as it should be: delicious, simple, and suited for everyone. It comes out at the end of the month, but you can preorder today and give yourself the gift of delayed gratification (come on, I can't be the only one who does this?!).
Make Your Inbox Glow
Speaking from personal experience, there's nothing more draining than opening my Gmail. With dozens of emails to sort through, I get exhausted just by writing about it. But, while more messages might not seem like the solution, one of the best ways I've found to combat email anxiety is to infuse my inbox with a little more joy. Check out our list of the best newsletters to subscribe to for a little more happiness on the reg. Who knows, you might even look forward to your email power hour.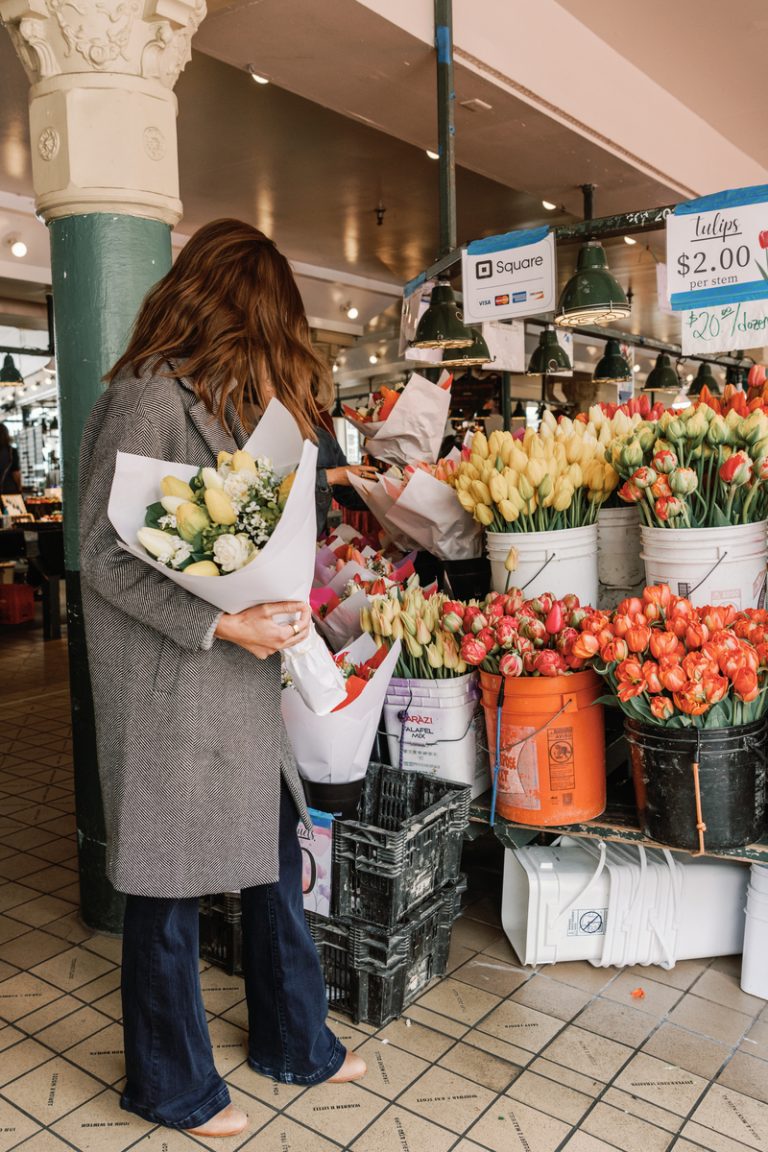 Visit a Flower Market
This might seem like more of a summer activity, but trust me, there are plenty of blooms to find in the fall and it's one of the most inspiring things to do in September. Most cities have a flower market you can visit, and while some require a membership, trust me when I say that it'll be one of the best way you can invest in yourself this season. Alternative: Stop by your local Trader Joe's and browse the blooms—surprisingly, the grocer stocks an endless array of floral options.
Join (Or Start!) A Supper Club
I was talking to a friend who lives in another city on the phone the other night about how we'd love to make more friends. And while she and I met on Bumble BFF (yes, it works!), we're hoping to spread our wings and take an IRL approach. Clubs are a great way to make that happen. You're certainly welcome to scroll your local Meetup app, join a book club, or commit to a nearby gym. But, as someone who loves to eat and socialize, a supper club is one of the perfect ways to dive deep into conversation over your favorite dishes. Learn more about starting your own supper club here.
Learn to Knit
I'm the annoying, but wonderful sort of person who can't stop talking about her hobbies, and while knitting is a year-round delight, it's also one of my favorite things to do in September with reckless in abandon. See, knitting has the dual benefit of being incredibly relaxing and super inspiring (plus, I get to do it in front of the TV or while I'm bingeing all of my favorite true crime podcasts). There's nothing more gratifying than taking a project from start to finish, and—bonus!—your creations make the perfect, heartfelt gift when the holidays come around.
There are countless resources you can dive into that'll help you get started. YouTube videos are in abundance or you can go down to your local knitting store and take a peek at their class schedule (many offer in-person and virtual options). You can also ask a friend to teach you how—if there's one thing I know is true for knitters, it's that we love to see the community grow.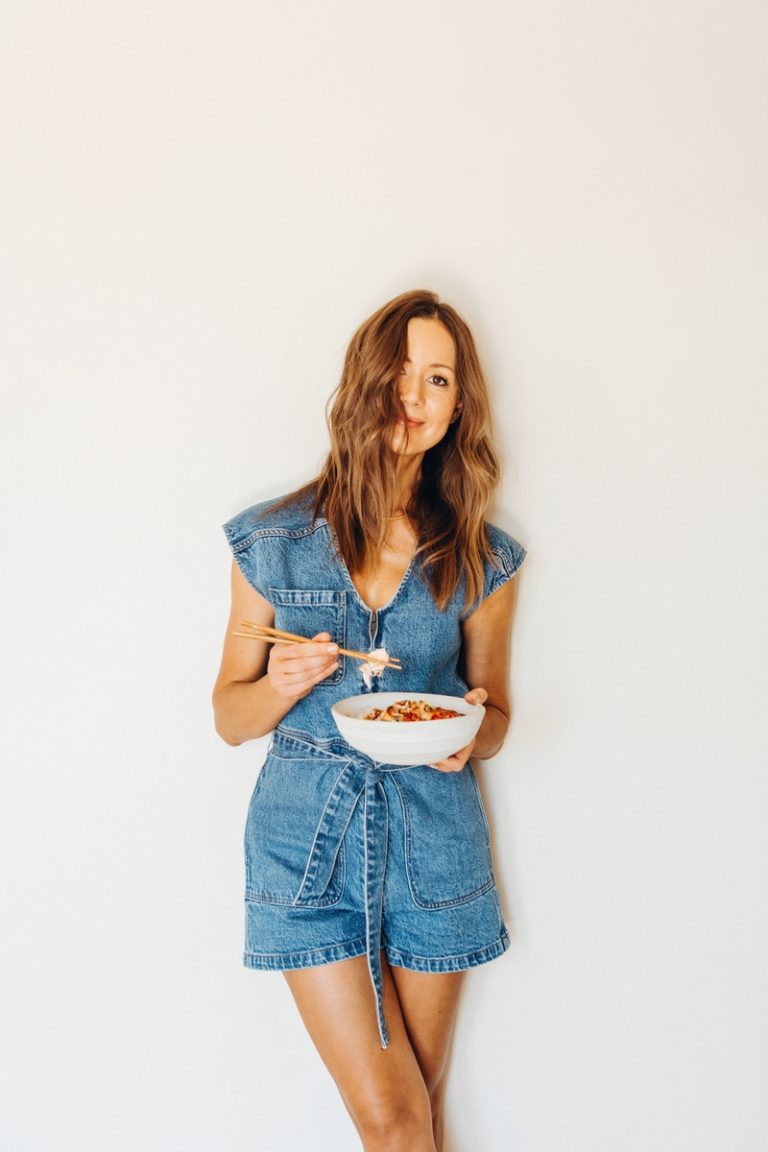 Switch Up Your Lunchtime Routine (and Try a New Recipe!)
If your lunch hour looks less like a break and more like… well, a continuation of the work day (or gobbling your salad in front of your phone), it could be time to change things up. Our Content Marketing Director, Brittany, noticed that her lunch breaks weren't feeling as refreshing as she would have liked, so she set out with the intentional goal of finding rest and inspiration in the middle of her day. Let her lunch break diary help you take back your lunch and experience an *actual* reset. Oh, and if you're looking for something new to munch on midday, Camille's new favorite salmon recipe is it.
Infuse Your Life With Fall Vibes
It's time to give your home a cozy makeover! Truly, this is one of my favorite things to do in September. If you were to poke around the Camille Styles Slack channels, you'd know that we've been counting down the days until fall since, well… July? (Maybe longer.) Thankfully, we put this excited energy to good use and brainstormed a list of all our go-to, comfy, and cozy fall faves. This includes everything from our favorite bath salts and blankets to sweatpants and fall-themed soundtracks. Trust me: there's something here for everyone.
Read This New York Times Bestseller Written By a Child Star
If you've been on social media over the past few weeks (likely), then you probably saw that child star Jennette McCurdy (perhaps best known for her role in iCarly opposite Miranda Cosgrove) wrote a memoir that's taking the internet by storm. In I'm Glad My Mom Died, McCurdy outlines the abuse inflicted on her by her controlling mother who pushed her into acting.
The book reflects on complex and challenging topics such as the star's experience with eating disorders and addiction, all the while weaving in funny, but poignant commentary that speaks to the self-actualization that comes with finally going after what you really want.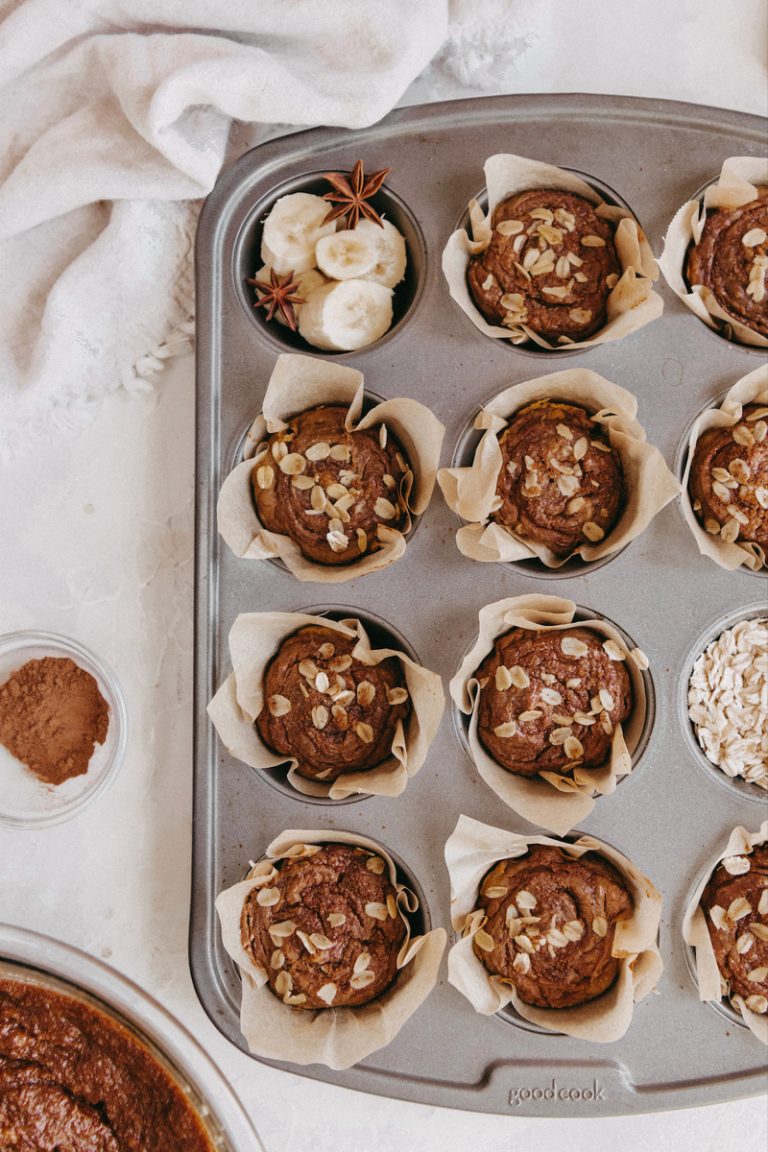 Kick Off Fall Baking Season
Fall is soup season, cozy season, Gilmore Girls-rewatching season, and yes, definitely baking season. Now's the time to brush off your favorite baking tools—bowls, cookie sheets, muffin tins—and go into full-on baking mode. May we suggest the following faves to kickstart your months-long marathon: Banana Pumpkin Muffins that make the perfect back-to-school breakfast, Peanut Butter–Banana Cookies for a sweet afternoon snack, Double Chocolate Skillet Cookie (because dessert for dinner should be. a weekly thing), Orange-Walnut Olive Oil Cake that's best eaten with a cup of tea, and Gluten-Free, Dairy-Free Brownies that are just as good (if not better) than the classic.
Try Out These 21 Parenting Hacks
Back-to-school season is full of excitement—there's so much newness all around us and it feels like a natural fresh start for all the fall fun. But, of course, it's one of the busiest times of the year as well, and no one knows that better than perhaps the parents among us. Thankfully, our Motherhood Editor Brandi put together this list of handy parenting hacks that'll make just about every area of your family's life easier. Dive in and discover all the tips that'll streamline your day.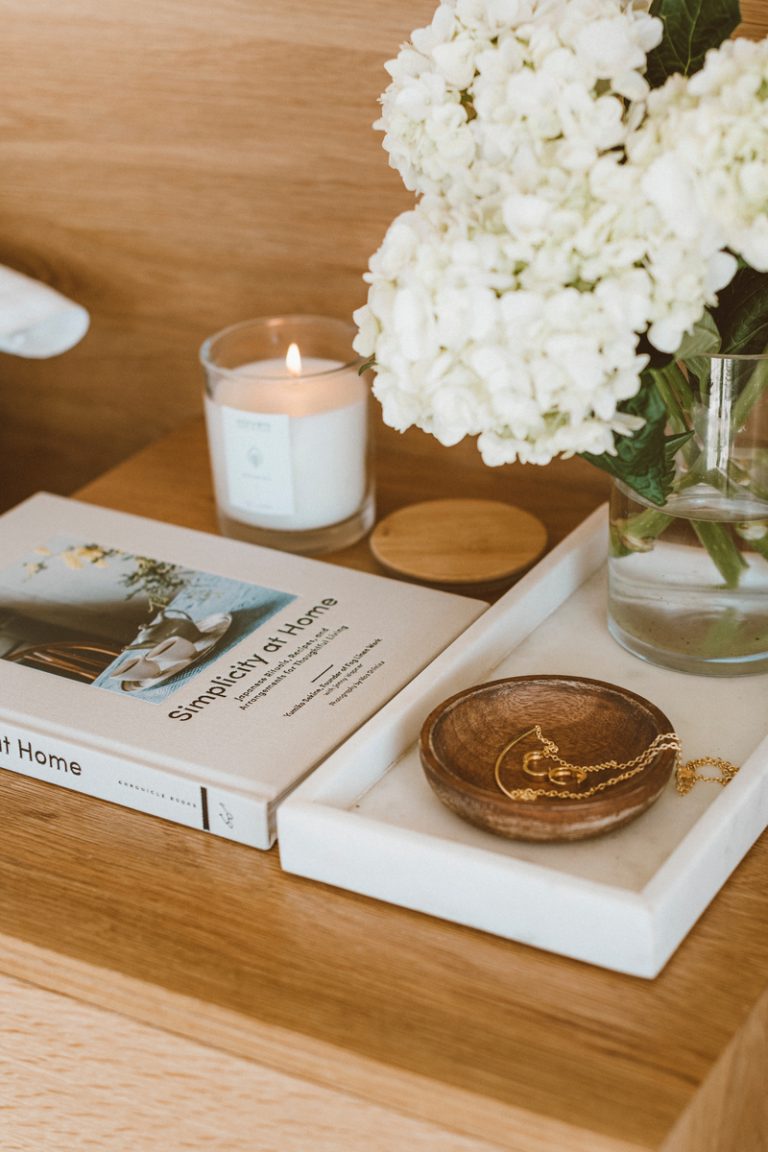 Pick Up a New Fall Candle
Is there anything better than breaking out a new candle that epitomizes fall? While I'm all about pumpkin spice, there are so many other autumnal scents to choose from. That's why I polled our editors for their favorite candle picks—with everything from modern musk to our Design Editor's favorite Diptyque candle that's worth the splurge. When it comes to your fall candle shopping, this is the perfect place to start.
Explore a Cute Small Town
I'm deep into my annual Gilmore Girls rewatch, and though Stars Hollow is a fictional Connecticut town, as a New Englander, I can attest that there are many others exactly like it. And whether you live in the Northeast or not, I guarantee there's an adorable, from-another-time town waiting for you to visit. Pull out a map, pack a lunch, and get ready for a road trip—bonus points if you catch a little fall foliage.
This post was originally published on September 3, 2019, and has since been updated.