One thing every parent can agree on is that there just isn't enough time in the day. From tending to the kids' schoolwork and activities to making meals and keeping the house clean, it can feel like you either need an extra day of the week or another pair of arms to make it all happen. Luckily, parenting hacks exist for a reason.
Parenting hacks are all the rage these days—who doesn't love a crafty idea on how to make life easier? There are plenty of parent hack lists out there and, let's face it, some are better than others. As a mom of two who is always willing to give anything a shot, I've scoured these lists and narrowed them down to the best ones to help you get through the day.
When it comes to parenting hacks, I have a few tried and true options that fall within my internal list of requirements. First of all, it can't have too many steps. Is it really a hack if it involves more than five minutes of prep work? Second, it can't be expensive. Buying your way out of a parenting hurdle isn't an option for everyone, so it's not fair to list something unless its accessible for everyone. Last but not least, if the tip helps me relax, then I love it even more. 
So, after scouring the internet and rounding up some of my own household practices, I've put together my list of 21 parenting hacks that will save you time and stress. Some of these are funny while others are highly convenient. But here's the truth: They will all blow your mind and change your life. 
Featured image by Belathée Photography.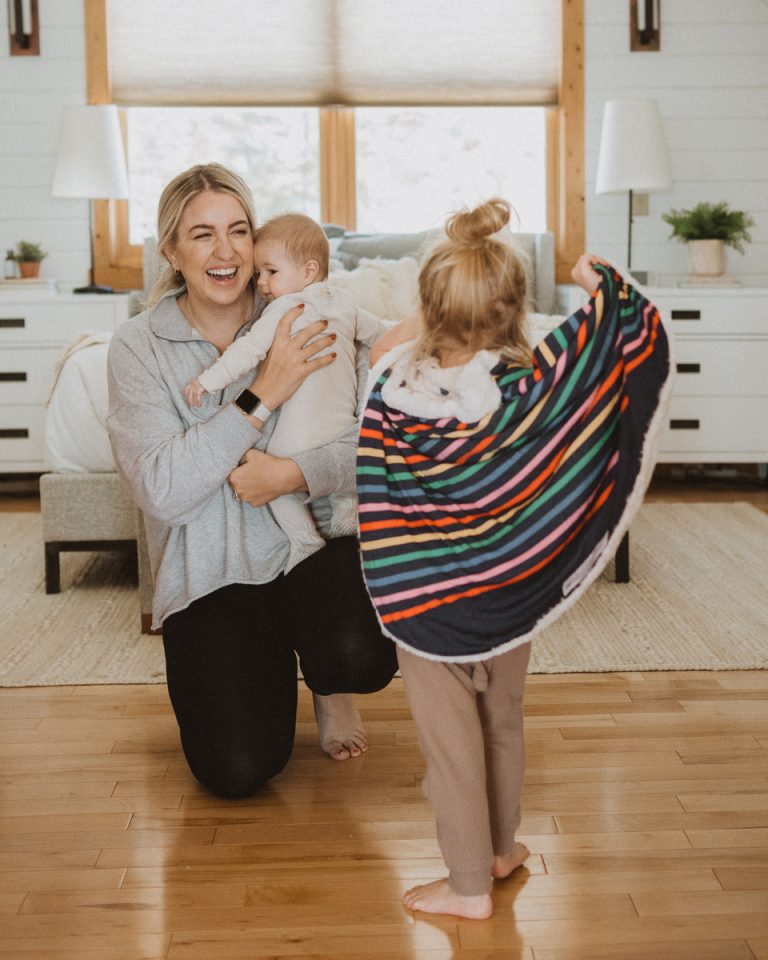 Subscribe
Our Top 10 Recipes
Sign up to receive a FREE E-BOOK of my top 10 most popular recipes of all time!
Thanks for Signing Up!
Oops!
Looks like you're already signed up or your email address is invalid.
Oops!
Looks like you unsubscribed before click here to resubscribe.
21 Parenting Hacks That'll Bring a Little More Easy to Every Day
1. Try this trick for easier airport travel. I get it—as a mom who's made plenty of cross-country trips with my kids in tow, the airport (and plane, for that matter), can be one of the most challenging obstacles to navigate. But I swear by this car seat/stroller tip. It has saved me space and money and has truly changed how my family travels.
2. An easy way to keep your kids entertained. OK, this tip may be more of a social media engagement play than a true parent hack, but hey, if you have a swing set, a long rope, and a couch to relax on, give it a try! It'll save your back, let you relax, and even get a little arm workout.
3. Cover your pack and play with a fitted sheet. Fitted sheets aren't just the most frustrating part of making a bed. They can also be used to keep mosquitoes and bugs at bay! If you're taking your pack and play outside, simply fasten the fitted sheet over top and you don't have to worry about your little one getting bothered or bit by bugs.
4. …or take it to the beach! One of my favorite parent hacks is using a fitted sheet upside down at the beach. Put coolers or other heavier items in the four corners, and voila—you have a plan pen that will be sand-free.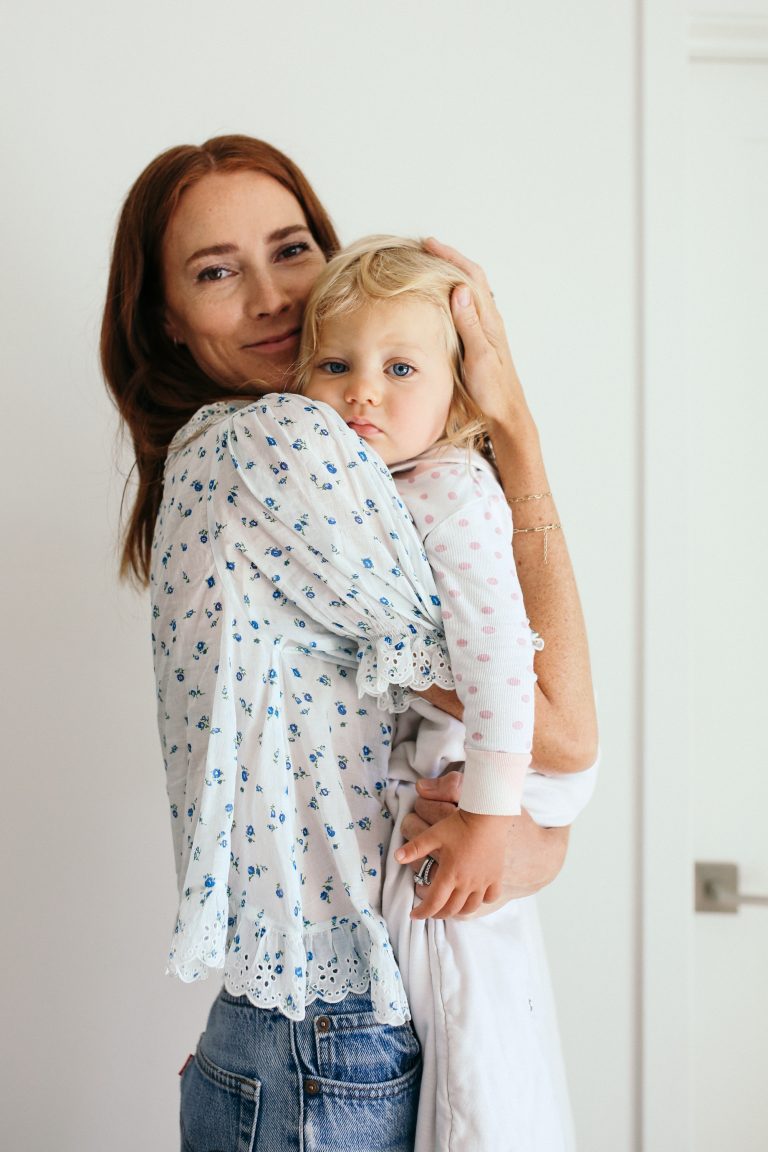 5. Keep your bath toys mold-free. There's nothing worse than throwing in the bath toys only to discover that your child's favorite rubber ducky is a moldy mess. But don't worry—there's a simple solution. All you have to do is use a glue gun to fill up the tiny hole at the bottom. This has to be one of the easiest parenting hacks out there. Cover the hole with a small dot of glue and let it dry. Squeaky-clean bath time awaits!
6. Hair bow organization. I've used this tip to replace my old habit of throwing bows in a basket (don't even get me started on the difficulty of sorting through the mess!). Instead, you can organize your kids' hair bows by securing ribbons to a hanger and clipping on the bows. Easy-peasy.
7. Catch my drip? Nothing is worse than sticky hands that leave a mess, so I'm obsessed with this hack for catching drips from popsicles and other messy snacks.
8. Download apps for baby monitors. By simply downloading an app, you can turn your phone into an on-the-go baby monitor that's perfect for travel. Cloud Baby Monitor and Baby Monitor 3G are my favorites.
9. Ball fishing. Tired of chasing the tee ball? It's time to put those fishing rods cluttering your garage to good use.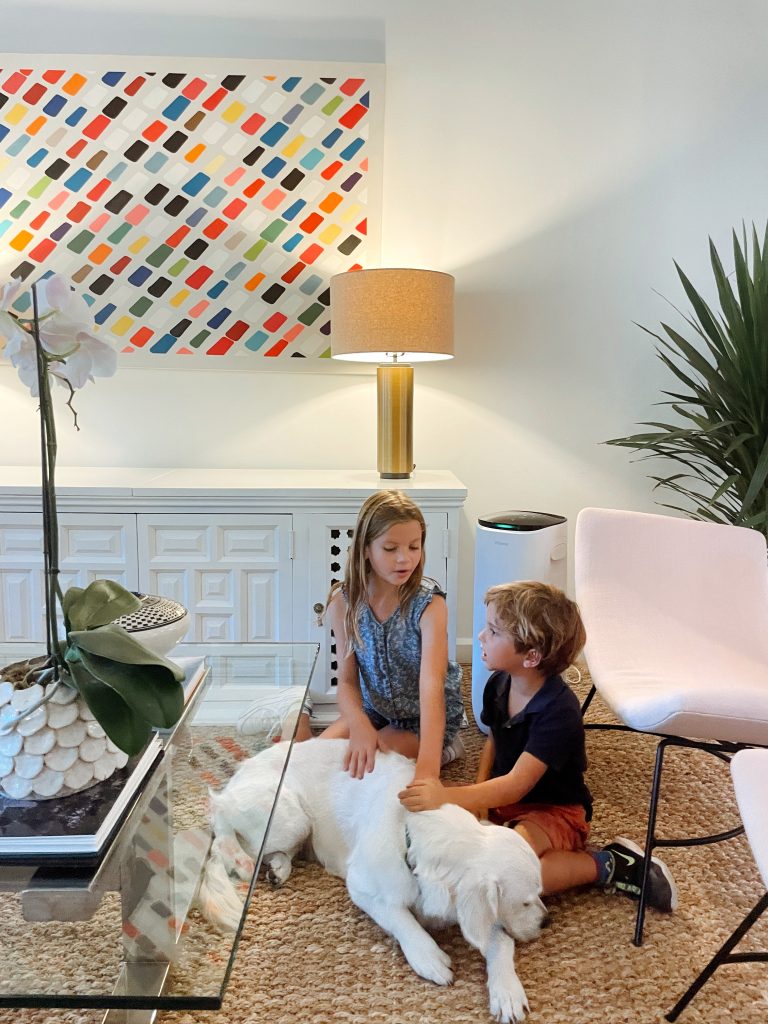 10. Leftover balloons. Is your house filled with leftover balloons following a birthday party or celebration? This is the most genius hack I can think of that'll make good use of the party favors. Hours of entertainment await.
11. Medicine in a juice box. Can't get your kids to take their medicine? Add it into a juice box or a kid-friendly smoothie and they won't even notice.
12. Tape on toys that make noise. Apply scotch tape over the speaker of your kid's toys to save yourself a headache.
13. Maximize under-the-bed storage. While I love stashing the kids' toys and seasonal clothes away under the bed, many of these organization systems can be heavy and cumbersome. Instead, I make the most of the simple hack of adding wheels to a metal mesh basket so your kids can roll their toys out from under the bed without your help.
14. Backwards onesie. Put your child's onesie on backward so they can't strip naked whenever they please. (Speaking from experience, this hack will save you a lot headaches!)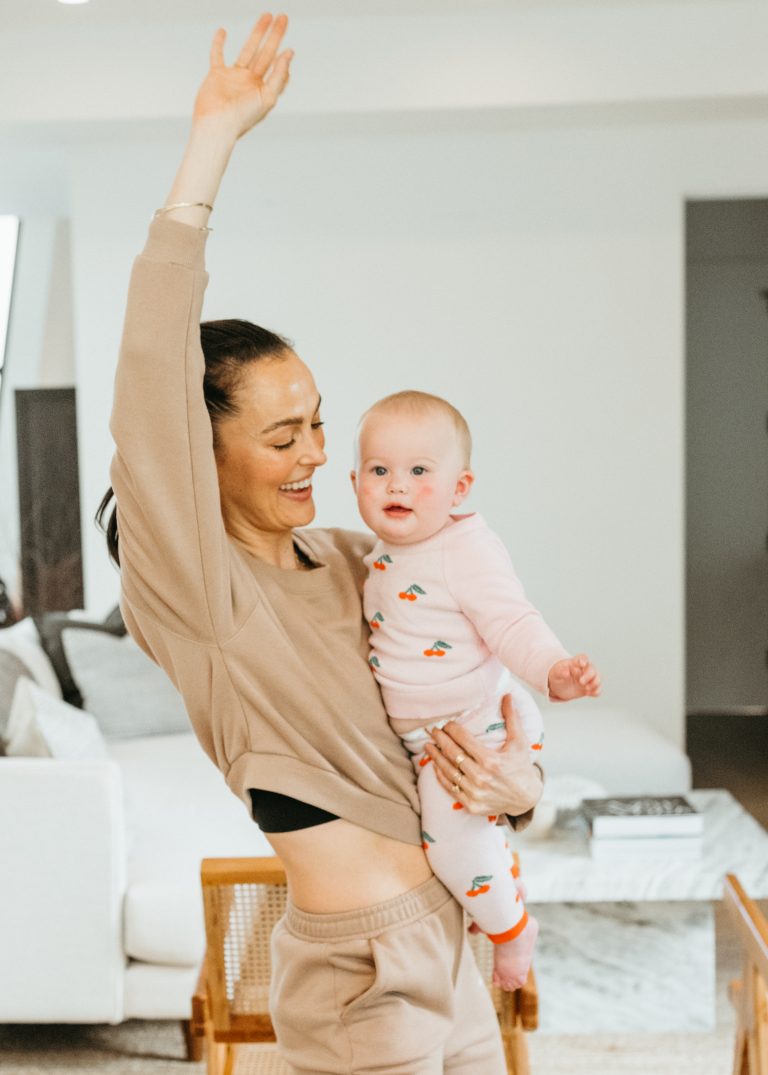 15. Pizza cutter pancakes. If pancakes are a part of your weekend rotation, this hack is the perfect solution for creating bite-sized pieces that you won't have to worry about your little one choking on.
16. Scissors for pizza. Avoid cheesy messes by using these non-scratch kitchen shears to divvy up the pizza slices
17. Toys in the dishwasher. Have your kids ever had an accident in the tub that gets all of their toys messy? I sure have, and let me tell you—cleaning them was a nightmare. Then my bestie shared a hack that would change my life: Just throw them in the dishwasher! This one seems so obvious, but when I learned about it, my mind was blown.
18. Swap out the shoe rack for toy storage. If you have somewhere else to store your shoes, this is the perfect way to get your kids to clean up their toys and enjoy the visual pleasure of seeing them put away (or maybe that's wishful thinking on my part… ).
19. Target practice. It might sound silly, but totally works: Put cheerios in the toilet for target practice when potty training your son!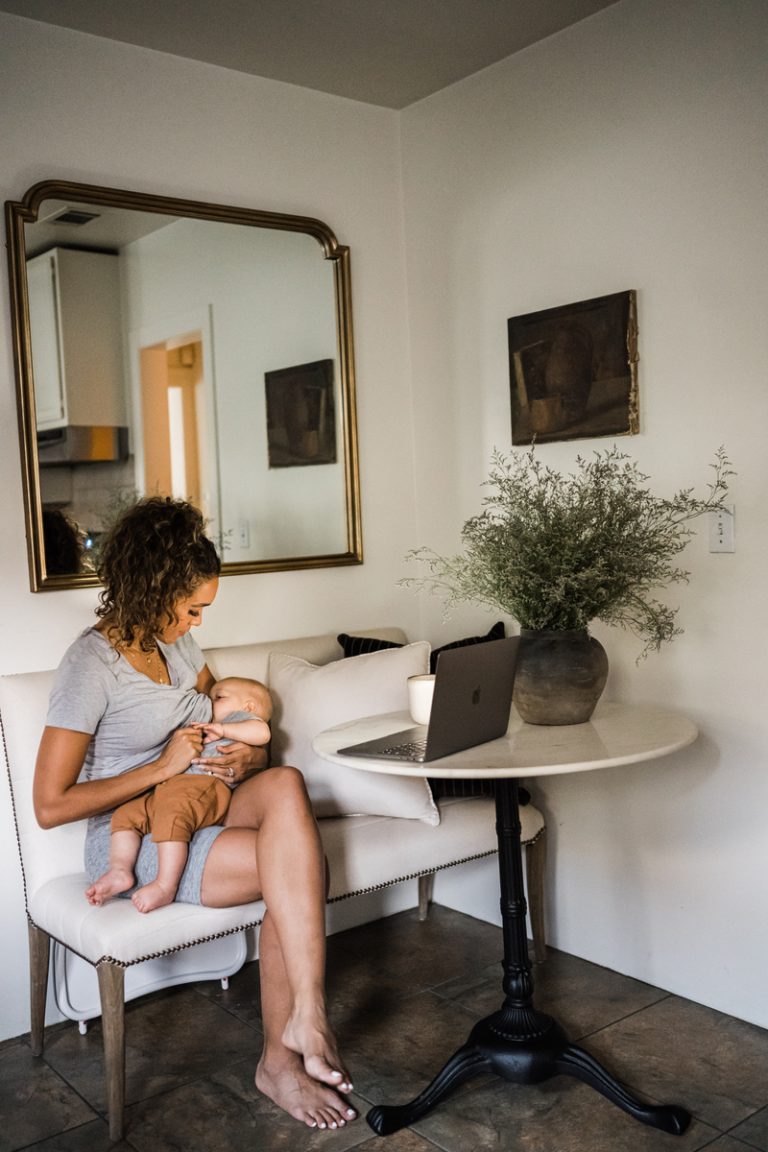 20. Freeze your breastmilk. The best parent hack for preserving breast milk.
21. Make a bread sponge. When cleaning up broken glass, use a piece of bread to get any remaining stubborn bits off the floor.
What are some of your favorite parent hacks? Sound off in the comments so I can add more to my ever-growing list!