Do we create trends, or do they already exist, waiting to be realized? It's a lofty thought I sometimes obsess over. Case in point: I'd already been thinking of the home décor trends of 2023 when I was wandering through Marigold, a perfect floral boutique in San Francisco, and a chunky terra cotta-colored checkered wool throw caught my eye. Are checks chic? I wondered. Barely a week later interior designer Amy Pigliacampo offered me her 2023 design forecast, unprompted. "The check pattern is evolving," the interior designer exclaimed. "It started super high contrast but is softening into a more tone-on-tone look that enables this motif to be more versatile and less trendy… showing up in rugs, textiles, and accessories in fresh hues."
Was this proof that the checked trend was waiting to be seen or a product of our making? Who's to know? But one thing is for sure: Checks are one of several home décor trends of 2023 that are an extension of some stylish 2022 home looks. From living room looks to kitchen updates, bold design is big right now. So here, Pigliacamp and a slew of other talented interior designers offer their take on what to keep, introduce, and amplify in our homes for the year ahead.
Feature image courtesy of Amy Pigliacampo Interiors.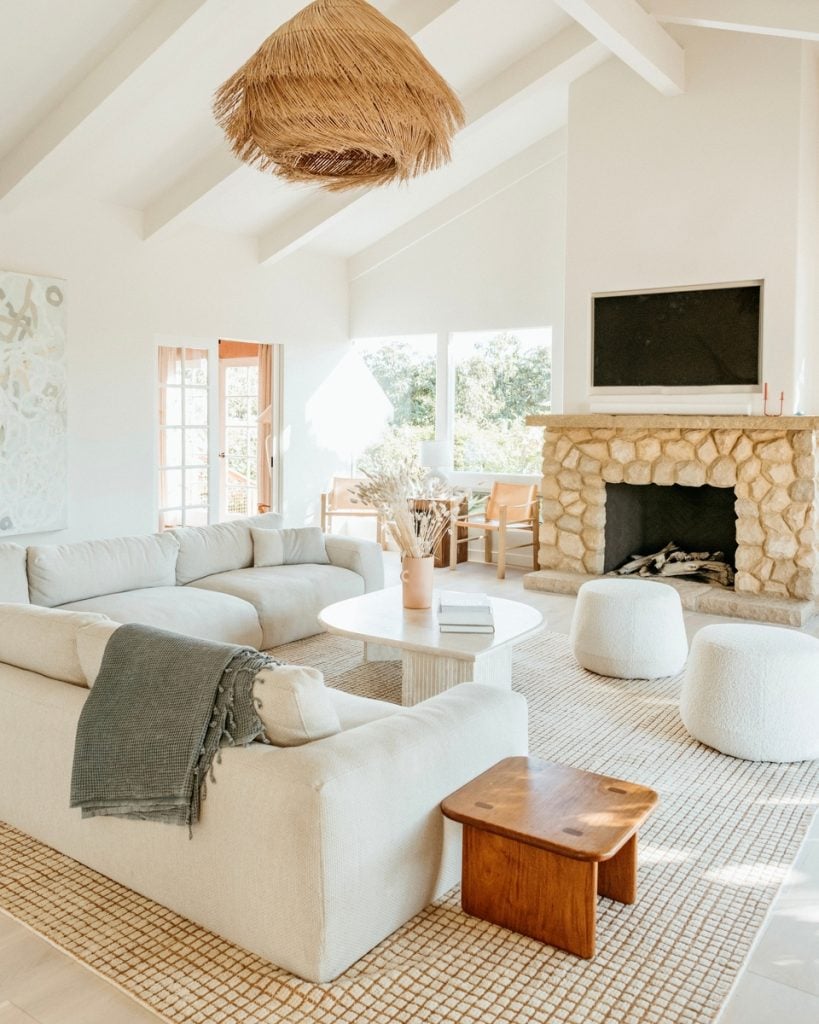 7 Brilliant Home Décor Trends of 2023
Every product is curated with care by our editors. If you buy something through our links, we may earn a small commission at no cost to you.
#1: Curved Edges
Soft rounded corners were huge in 2022—and they're here to stay, says both Katie Labourdette-Martinez and Olivia Wahler of Hearth Homes Interiors. The same can be said for grand arches.
What's to love: There's always room for 90-degree angles, so why not include some easier turns? Rounded mirrors, curvy headboards, and oval coffee tables add a definitive femininity and flow to a room.
Get the look: Go big, small, or in-between with the curves. Opt for rounded mirrors, oval side tables, and even circular printed art pieces.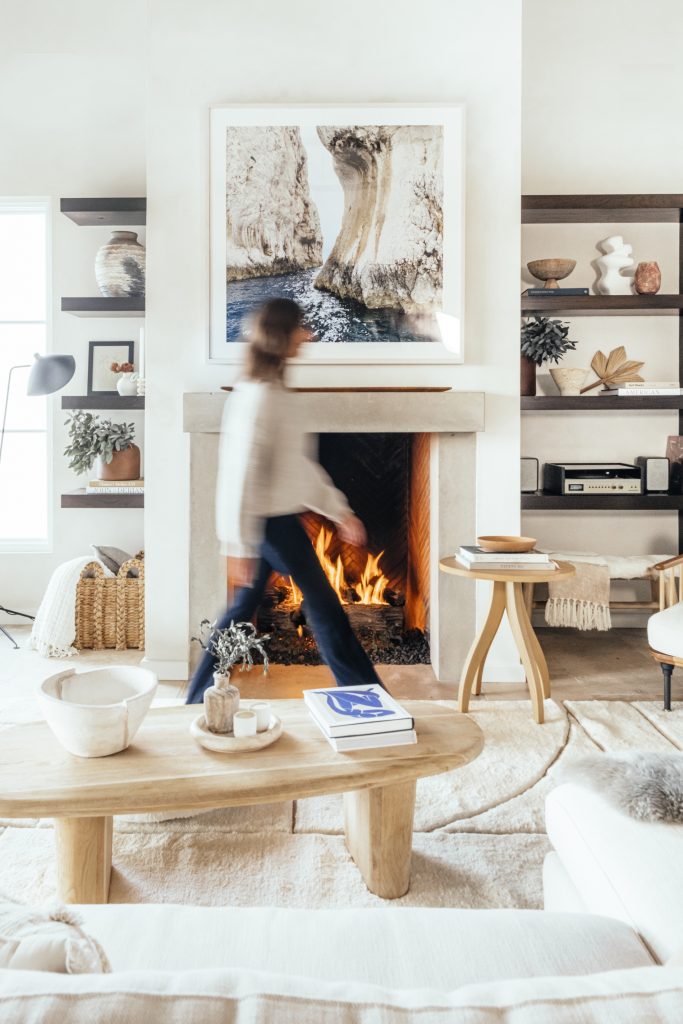 #2: Vintage Wares
"Antique and vintage finds, as well as enhanced accessories, are making a big debut in 2023, says Hayley English of Hayley English Interiors. "These small, yet powerful pieces are key to creating a sense of nostalgia, familiarity, and comfort within the home."
What's to love: Incorporating vintage and antique pieces allow you to showcase local artisans and pay homage to beautiful designs from the past, adds English.
Get the look: English suggests going for accessories and accent pieces with weathered finishes, large antique pieces, and vintage plates, framed pressed flowers or antique suzani fabrics for the walls.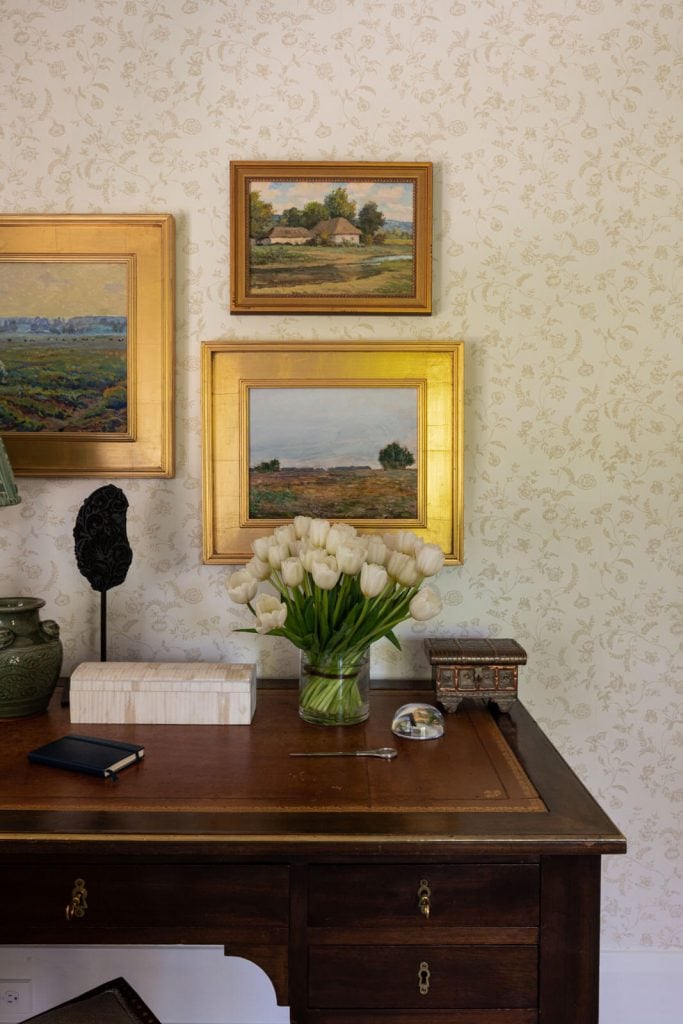 #3: Oceanic Colors
Sara Malek Barney of BANDD/DESIGN is excited for the 2023 design landscape to have ample "rich textured hues" of the likes of deep navy and deep greens. "More people are moving out of their neutral comfort zone and getting bolder with selections," the interior designer says.
What's to love: Barney says these deeper shades are an ode to opening up creativity in our homes. It's also a fresh take on color. "I love that it's not the same white and grey that's been trending the last few years," she adds.
Get the look: "If color is intimidating, start small with accents or accessories, suggests Barney. This includes colorful green or blue pillows or throws, or punchy art on the walls. If you want to go big, look to blue tiles for the bath.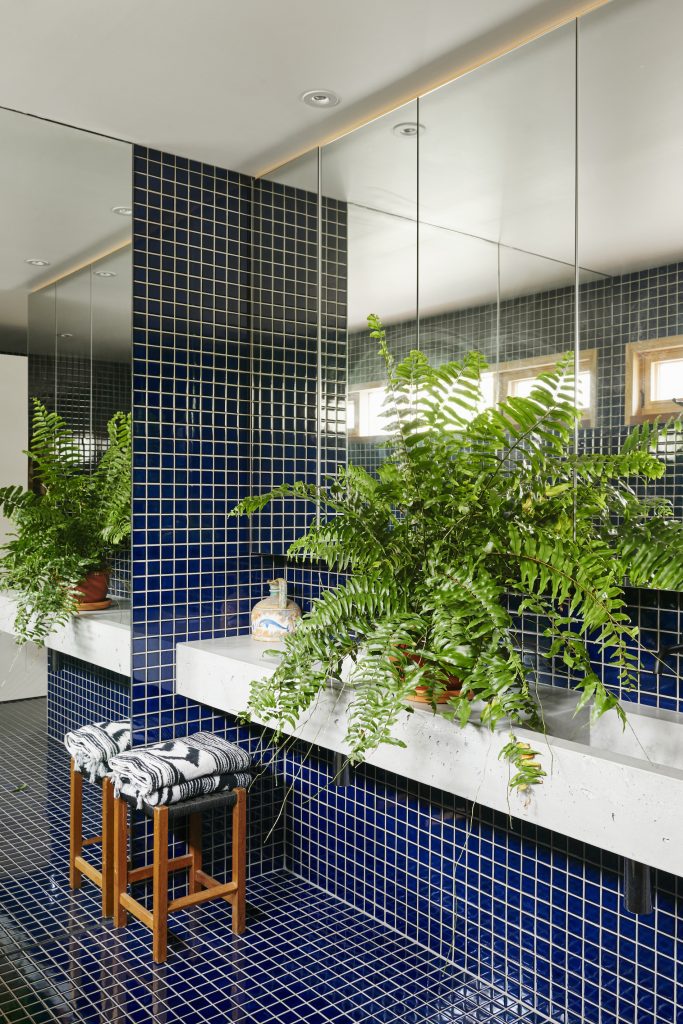 #4: Neutral Bouclé
Admittedly, this one surprises me, as we've been seeing this texture for a while. Still, it adds a warmth to a room—and Pigliacamp is seeing it come around in more muted and neutral colors, as well as the classic off-white.
What's to love: No matter the style of a room, bouclé always lends a coziness that works.
Get the look: The great thing about bouclé is that it only takes one punch to leave a mark. This means you can start with a single throw pillow or rug to transform a look. But for more interest, consider a bouclé throw to drape over the back of a couch.
#5: Saturated Hues
For 2023, rich colors and dark wood tones are "a lovely ode to the classics," believe Labourdette-Martinez and Olivia Wahler. White always has a place, but these richer hues are commanding more attention this year.
What's to love: "Different industries are creating a fresh take on history and we think people are craving a change from an overly fresh, bright look and seeking a more timeless, charismatic vibe," the design duo adds.
Get the look: "If you're daring enough to make a bit of a commitment, wallpaper can give you a completely new space," say Martinez and Olivia Wahler. "Same thing with paneling; there are great DIY videos out there to give you inspiration and show you affordable ways to add that touch of timelessness to a room." Looking for less of a commitment? Paint an accent wall in a jewel tone, or aim for a dark wood coffee table to lend some gravitas.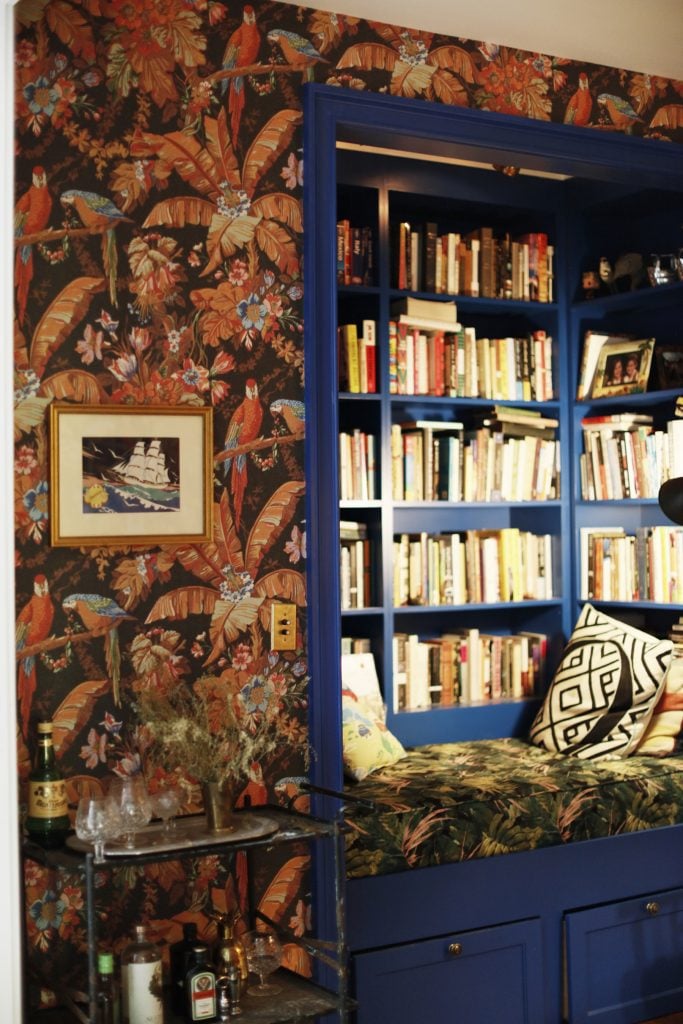 #6: Dark Academia
Extended from the above, this look leans into rich woods and cozy library-type vibes. Think of ample books, leather chairs, reading nooks, and dimmed lighting.
What's to love: "A warm, dark studious place in a home evokes a deep peace and calm in everyone," believes Pigliacamp, who feels this may stem from "our psyche of being safe in our cave—or there's possibly the influence the Harry Potter series has had on us."
Get the look: If you leaned into leather, which was a beloved home décor look of 2022, you can continue this into 2023. Dark academia calls for all that is rich, literary, and storied.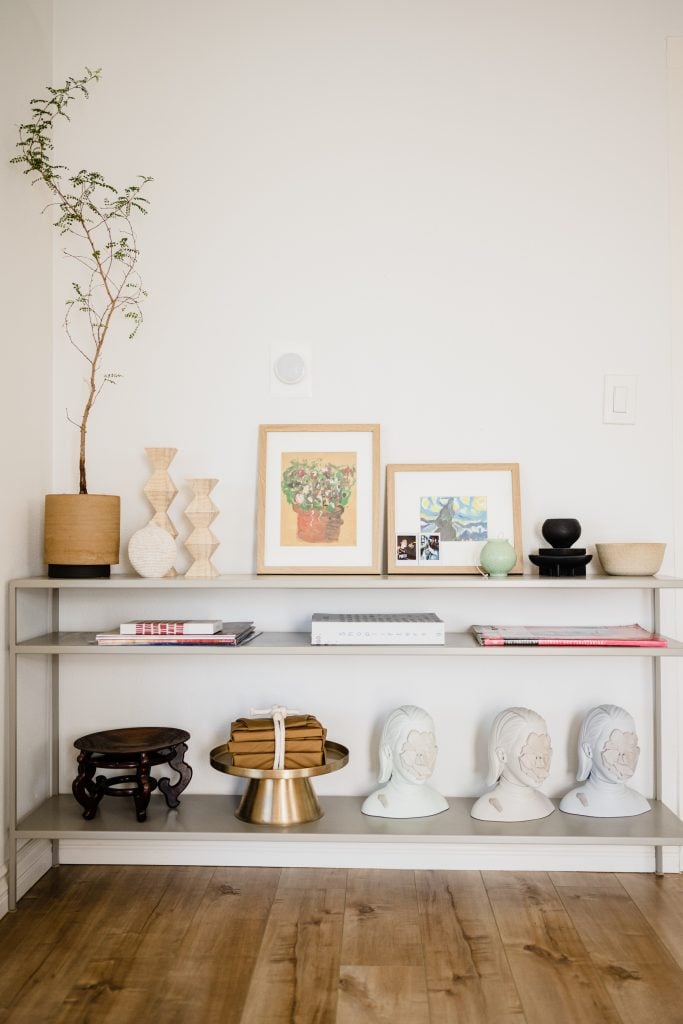 #7: Quirky, Slightly Weird, and Oh-So-Personal
While I'm loving all the home décor trends of 2023, Liz Lidgett's insight has me smiling the widest. Let your design freak flag fly this year, says the owner of Liz Lidgett Gallery. The best way to do this is with art and meaningful home pieces. "Go for the weird art, the art that makes you laugh, the art that means something to you." Now that's décor and life wisdom to live by.
What's to love: "We're getting away from OTC—over the couch—art that just matches," adds Lidgett. Instead, we're leaning into what matters, which are things that evoke meaning. "I want to see personalities shine through so that when I walk into your home I think: No one else could have come up with this amazingness."
Get the look: Put down Instagram and Architectural Digest, take a walk through a gallery or nature, and see what organically inspires you. Then pull those colors, looks, shapes, and sentiments into your home. And listen to Lidgett and buy that weird print that's calling you at the flea market!