Had your fill of holiday goodies? Give your body a much-needed reset with these 15 healthy salmon recipes to set your new year off right.
I've been feeling the effects of holiday indulgence extra this year. And since the new year is right around the corner, it's such a natural time to get back on track with healthy recipes. Incorporating more veggies, hearty proteins, and healthy fats is top of mind as we enter this new chapter. One of my favorite ways to do that? Healthy salmon recipes! Baked, broiled, roasted, and grilled, these 15 healthy salmon recipes are primed and ready to set your new year on the right foot.
Don't get me wrong, I love cozy meals this time of year. When the cold weather hits, nothing brings me more joy than curling up with a bowl of soup. And those edible goodies from friends and neighbors? The gifts that keep on giving. And don't even get me started on holiday leftovers… they might just be the best part of any meal. But as tasty as these treats are, even I'm starting to feel a little weighed down from all the holiday goodies. I'm not sure if I can face another holiday cookie in good conscience, so I'm considering healthy salmon recipes my saving grace.
Featured image by Michelle Nash.
15 Healthy Salmon Recipes to Get Back on Track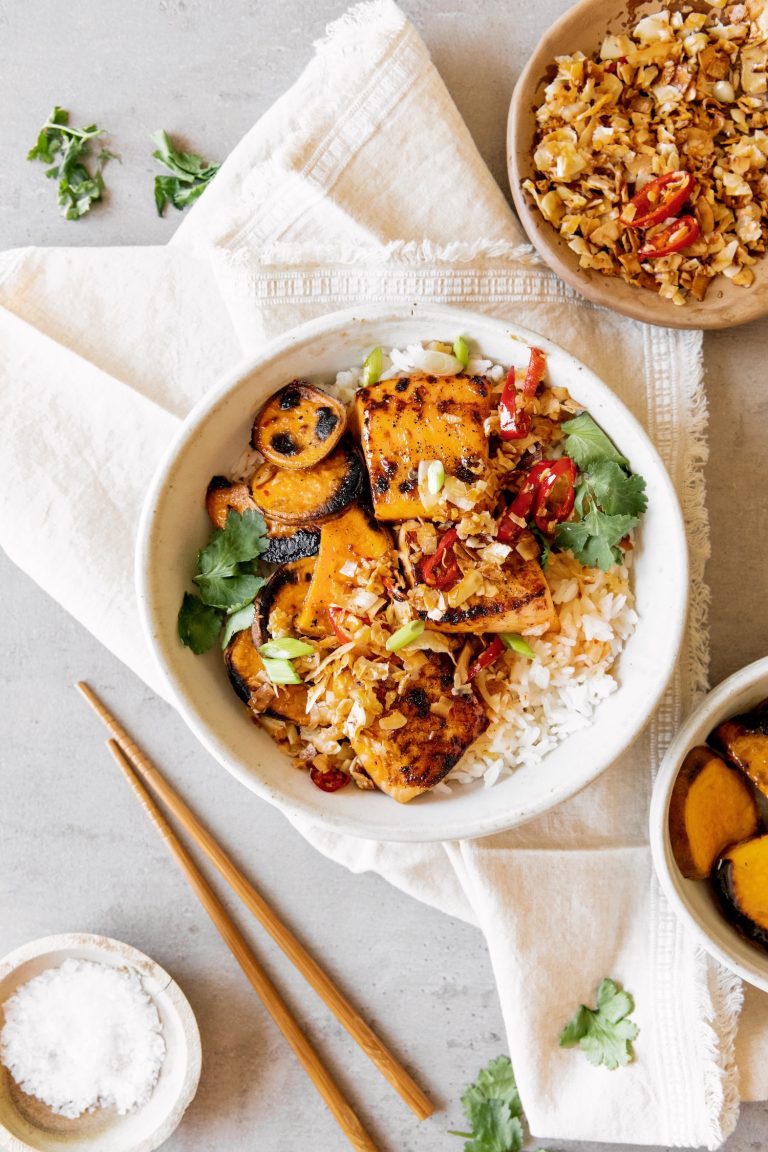 Why We Love It: This Hot Honey Glazed Salmon is pretty much the best thing since sliced bread—no exaggerations. The sweet and spicy glaze plays perfectly with the garlicky crunch of the coconut topping. The textures are off the charts, the flavors are amazingly balanced, and the whole dish is the easiest way to treat yourself.
Hero Ingredient: That coconut crunch is just as addictive as you might imagine. You've been warned—you'll want it by the boatload.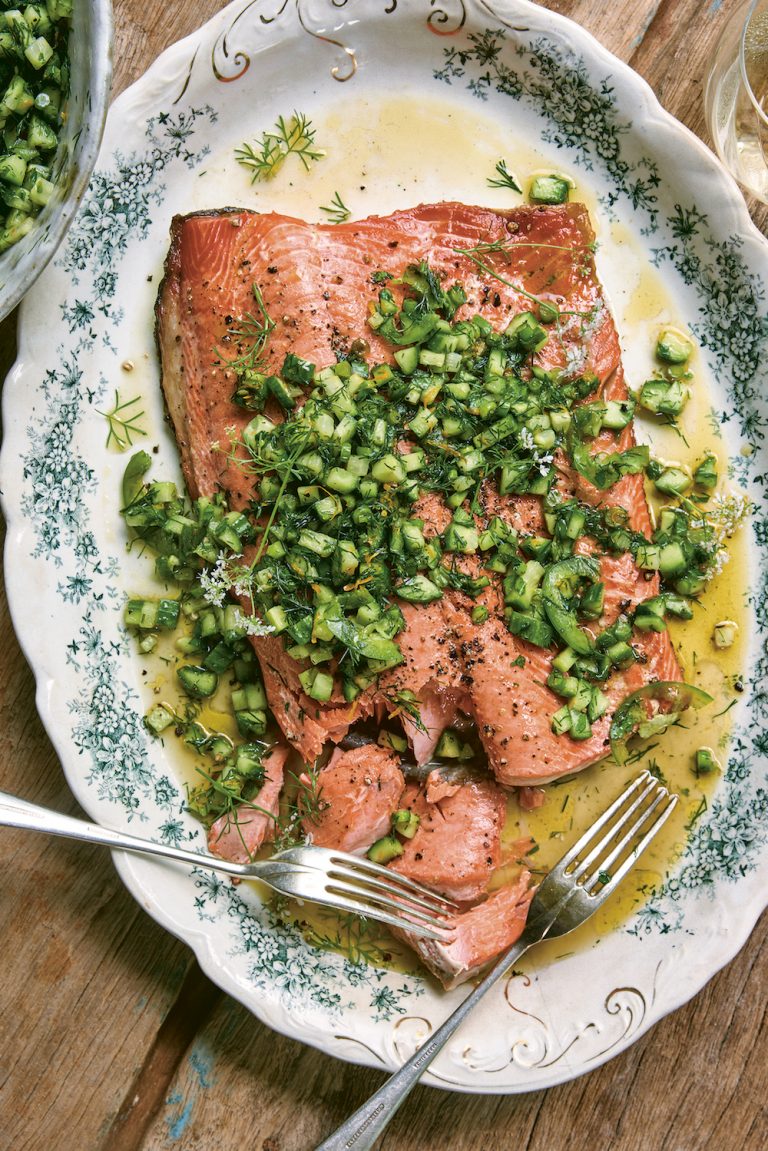 Why We Love It: Simply baked salmon topped with flavorful salsa is exactly what your busy weeknights need. The salsa uses cucumber, dill, white wine vinegar, fish sauce, jalapeño, orange zest, and more to flavor the fish to perfection. It's simple, easy, and full of flavor that makes it feel elevated. You could serve this for easy weeknight dinners or dinner parties alike.
Hero Ingredient: That Cucumber-Orange Salsa is so good. You might want to double the batch to keep on hand for snacking, salads, or meat topping.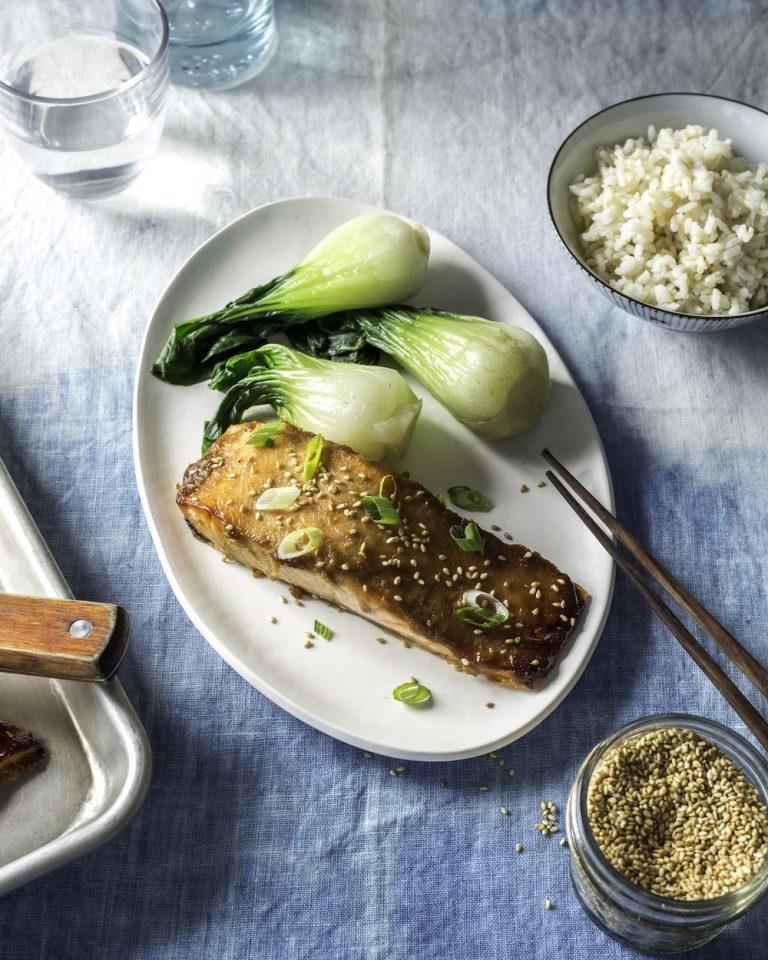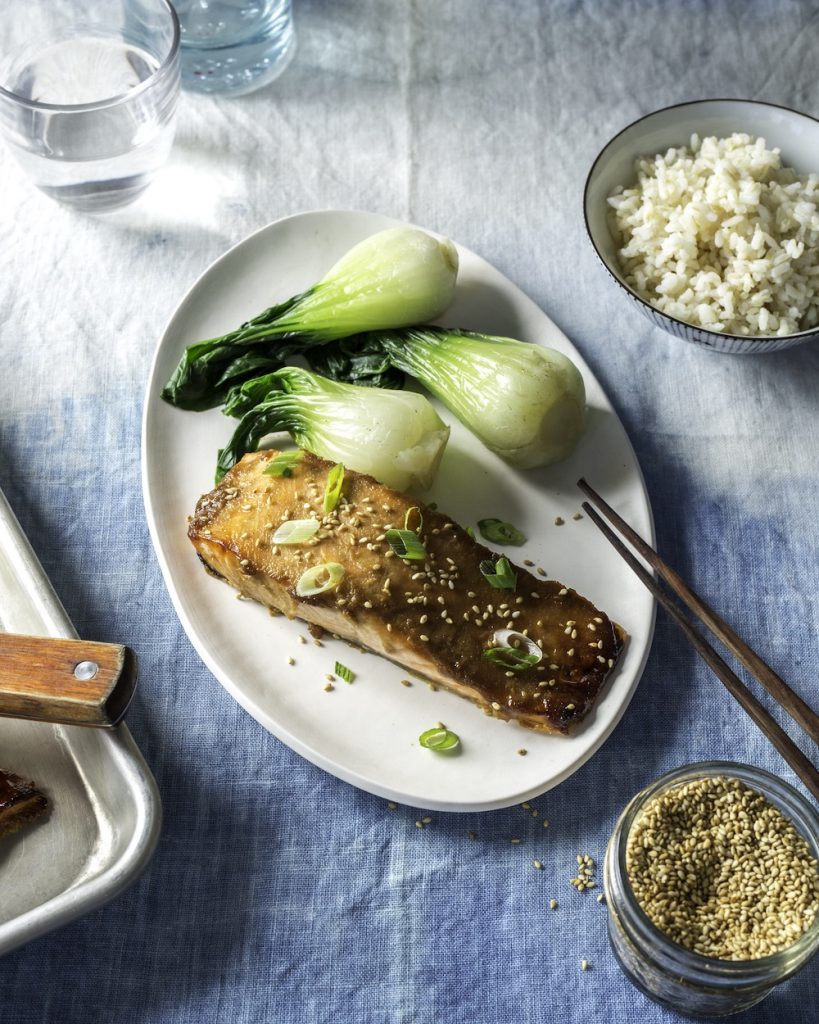 Why We Love It: An umami miso glaze coats this salmon before the fish is broiled to create the perfect crust-to-fish ratio. Under the crispy crust, layers upon layers of flaky salmon are waiting to tease your tastebuds with each delicious bite. It's balanced, wholesome, and packed with enough flavor to serve to your pickiest eaters.
Hero Ingredient: I'm always a sucker for fresh ginger, and this recipe is no exception. You just can't beat the sharp heat it brings to the party.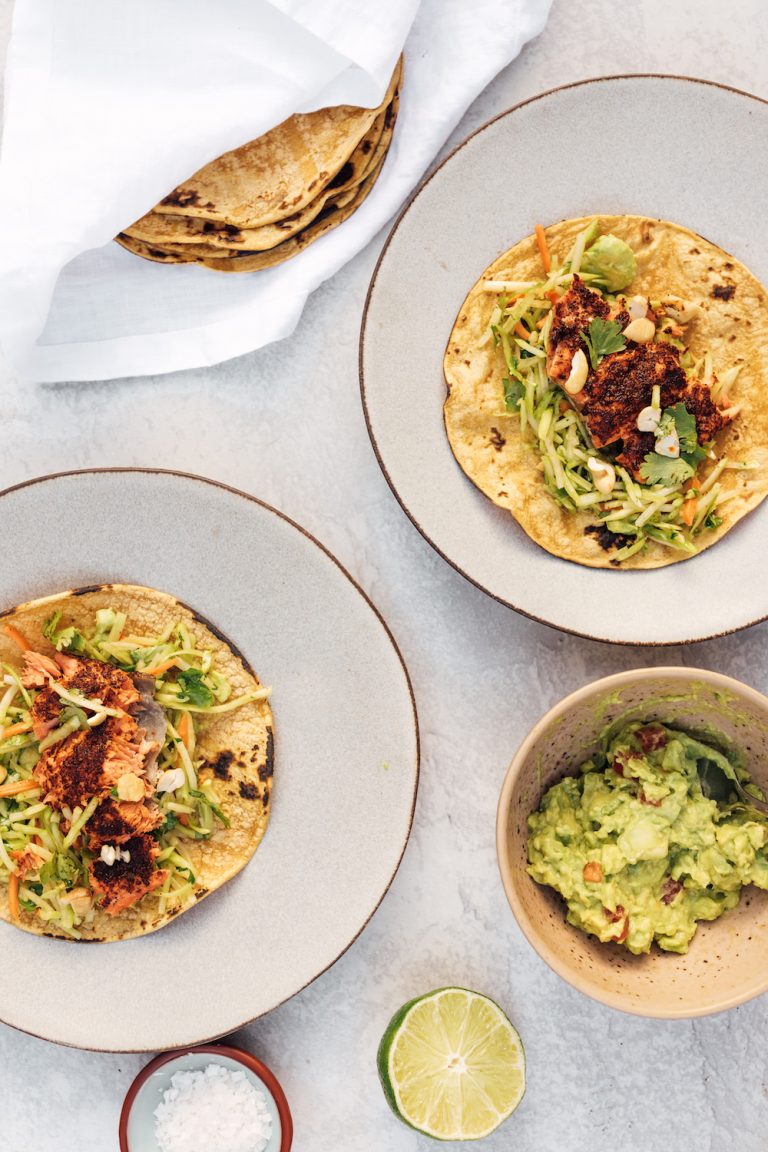 Why We Love It: Salmon tacos might typically appear with more summery offerings, but I see no reason why they shouldn't make waves year round. In this recipe, the salmon filets are rubbed with a mixture of chili powder, paprika, garlic powder, and lime to give the fish a smoky vibe. When you layer that with avocado spread, broccoli slaw, and hot sauce, you're seconds away from a simple meal you'll want in your back pocket.
Hero Ingredient: Let's give some praise to that broccoli slaw. Not only can you make it ahead of time, but it's a delicious way to sneak some veggies onto your plate.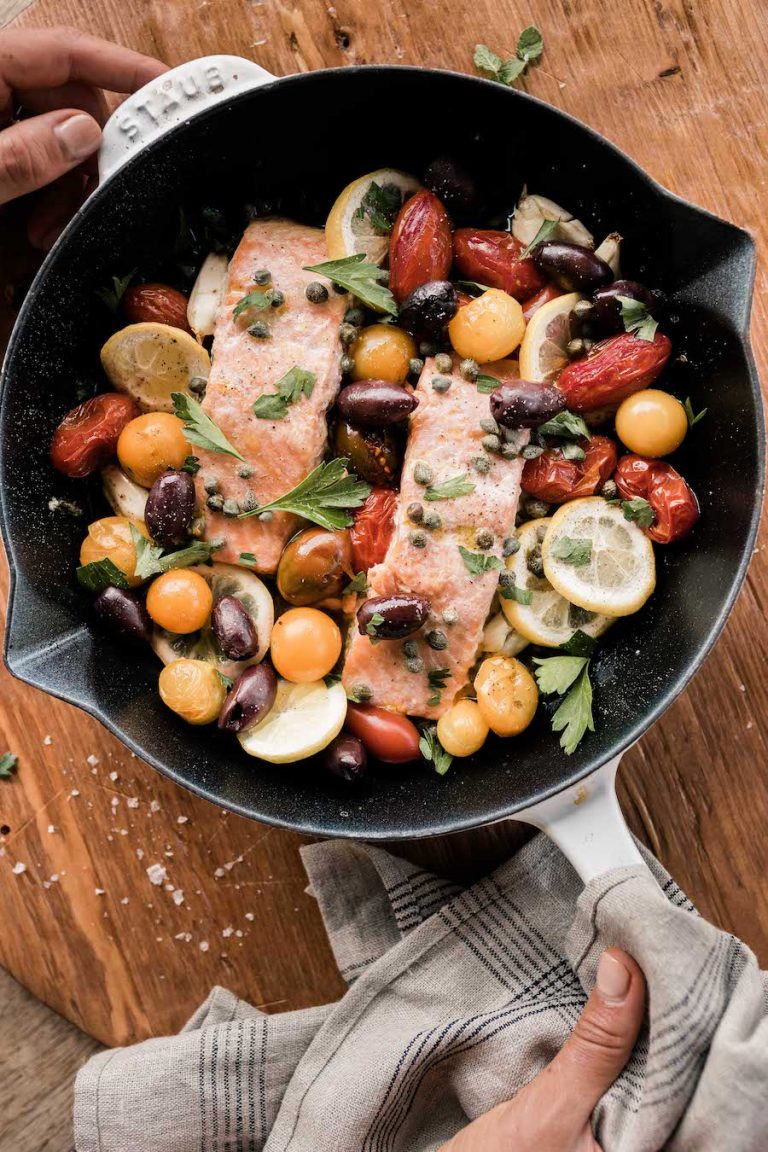 Why We Love It: This is one of Camille's family recipes that seems to change names every time they're made. (You know the ones.) Lucky for us, she wrote it down one night with perfect measurements and instructions. It's a one-dish wonder that's quick and easy for busy weeknights, while also managing to deliver on the flavor front. Some might call it a miracle dish.
Hero Ingredient: Hero method! While the salmon bakes alongside the vegetables and lemon slices, it becomes beautifully tender and flavorful—and even makes its own little sauce.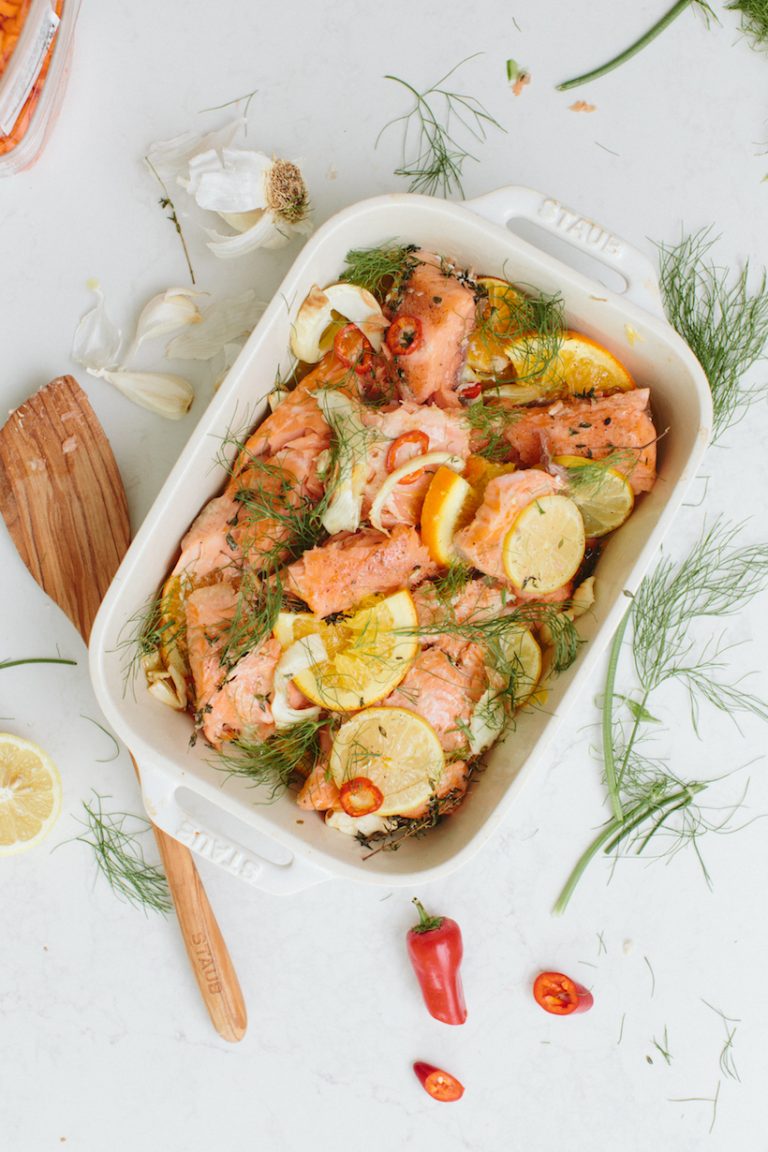 Why We Love It: This might be the easiest way to bake salmon while still infusing it with lots of flavor. It's practically foolproof, as the salmon cooks itself in the oven low and slow. But since it's baked slowly alongside fennel, crushed garlic, citrus slices, and copious amounts of olive oil, it's bursting with juicy flavor without the hands-on effort.
Hero Ingredient: The fish is genuinely so soft and tender. While I love a good broiled crust, this supple fish is a change of pace that's welcome in my repertoire.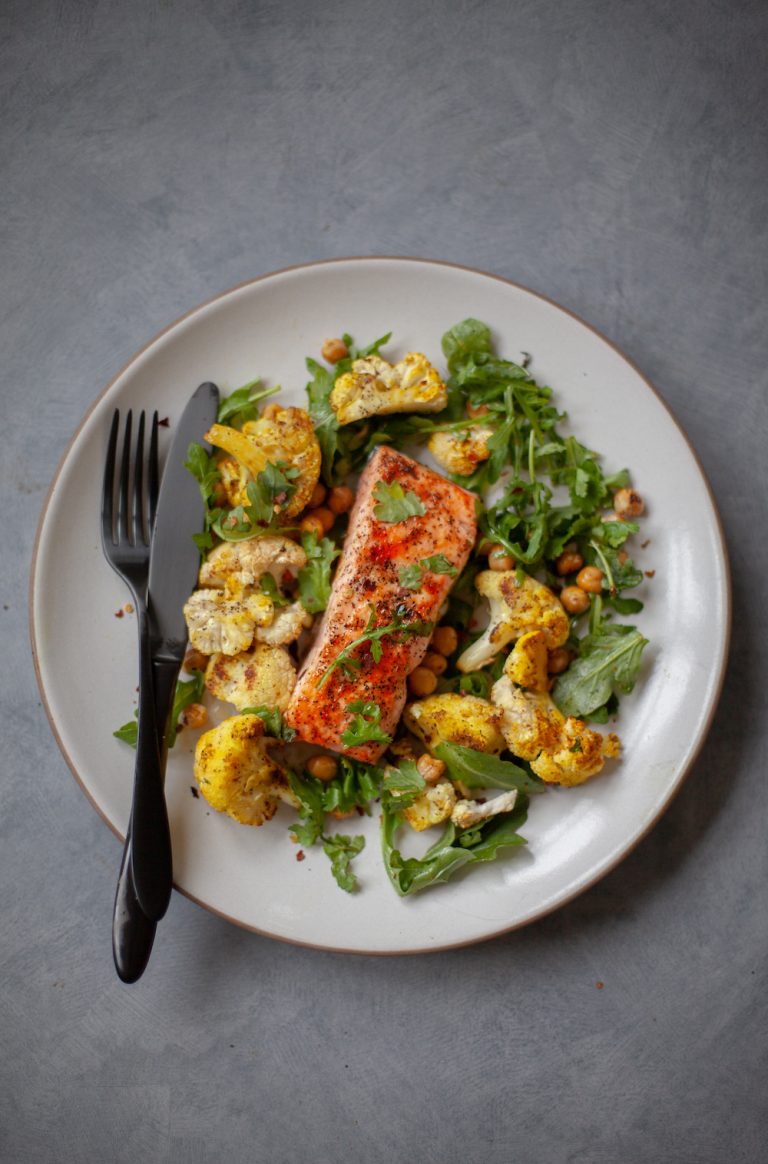 Why We Love It: On the opposite end of the salmon spectrum, this one is all about the crisp. And how do you get that perfect crisp, you ask? Well, by using the broiler and five crucial minutes. Like the aforementioned Hot Honey Glazed Salmon With Coconut Crunch, this one is also brushed with a sweet/spicy hot honey. Served alongside curried cauliflower and fresh spinach, this salmon dish is a home run.
Hero Ingredient: Roasted chickpeas mixed in with the spiced cauliflower bring a crunchy texture to the party.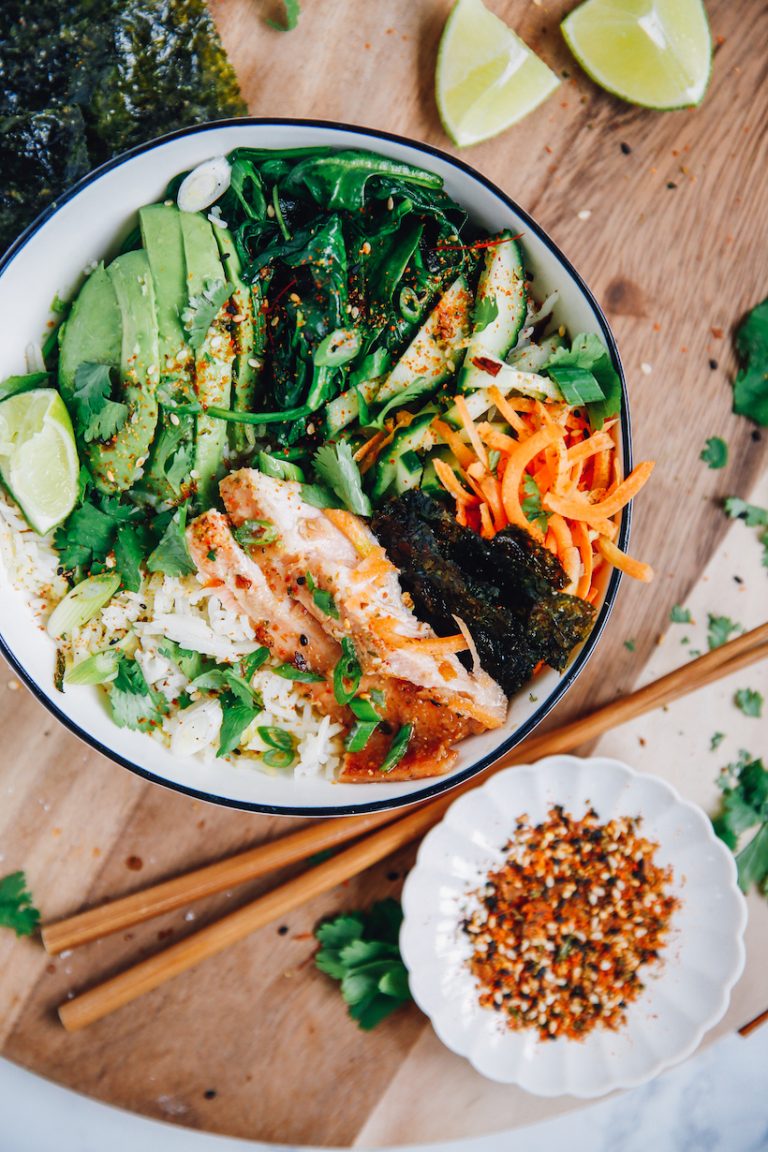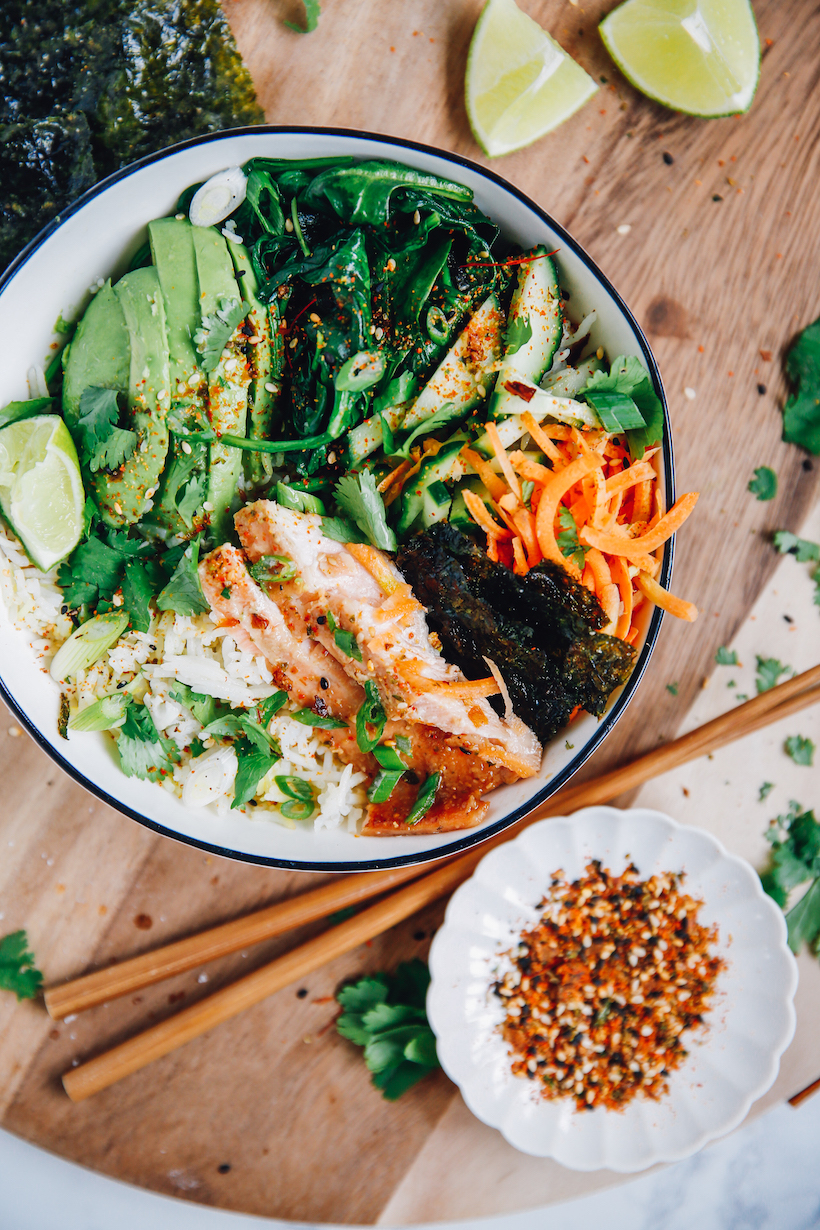 Why We Love It: I'm never not in the mood for sushi, and this bowl gives me easy access to those flavors without actually having to go out for sushi. It's easy enough to throw together for a weeknight meal but elevated enough to give you that celebratory feel. It uses rice, chopped veggies, roasted salmon, and a handful of finishing touches to give you a homemade sushi bowl without the hassle.
Hero Ingredient: I'm a sucker for seaweed snacks. Use a piece to sandwich some of that goodness underneath Emily Mariko-style. It's (still) all the rage.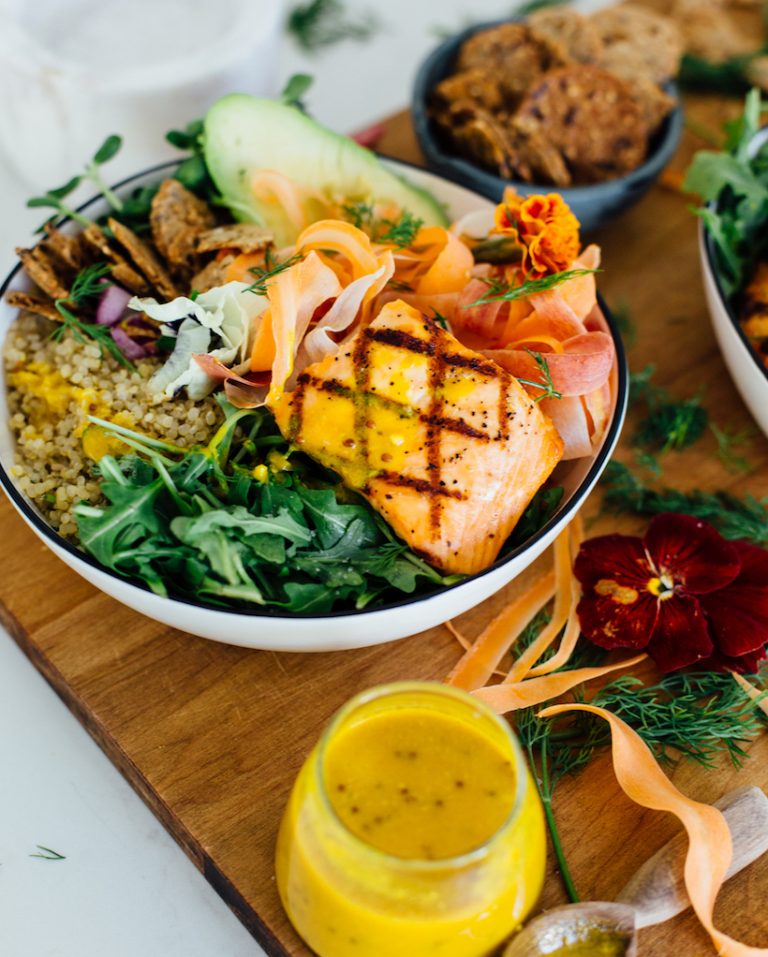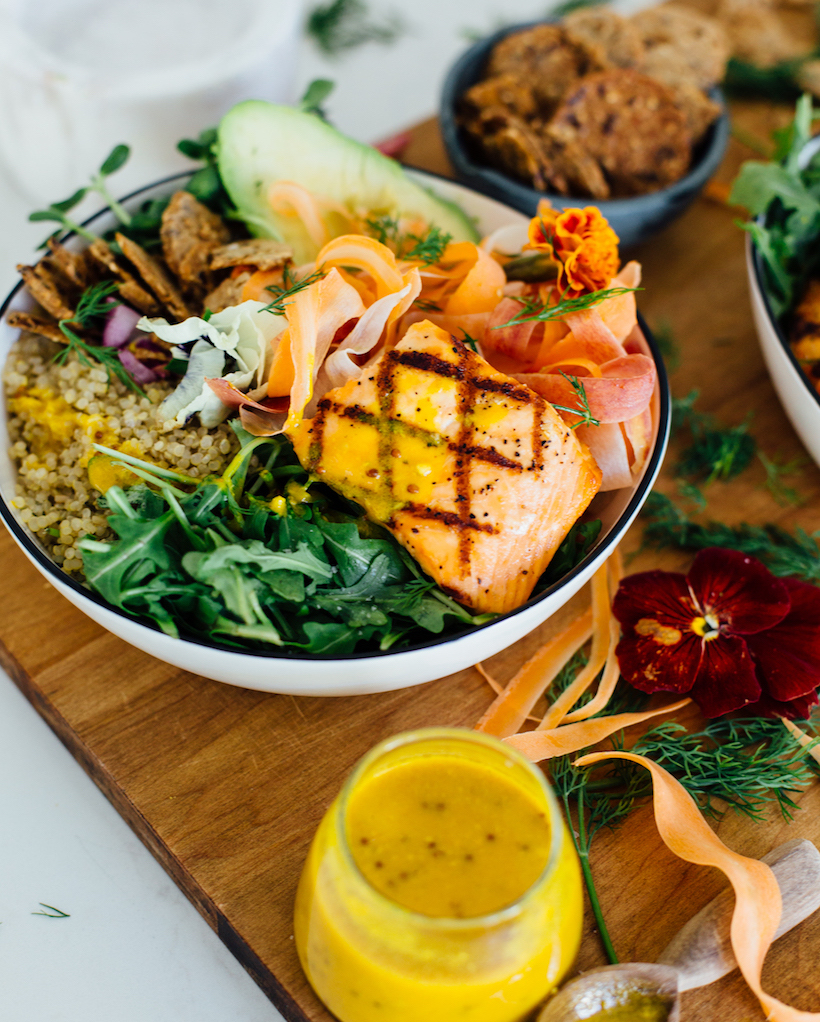 Why We Love It: This glowy grain bowl is exactly what your post-holiday diet ordered. It's packed full of veggies, healthy fats, vitamins, minerals, proteins, and tons of flavors and textures. We're talking quinoa, carrots, sprouts, arugula, avocado, salmon, and so much more. It's layered with nutrition, beaming with flavors and textures, and filled with satisfying ingredients that make you feel just as good inside as you will outside. A win-win, if you will.
Hero Ingredient: The turmeric-citrus vinaigrette is practically sunshine in a jar. I highly encourage you to make extra to have on hand for veggie dipping, bowl topping, or wherever else it may lead you. It's pretty magical.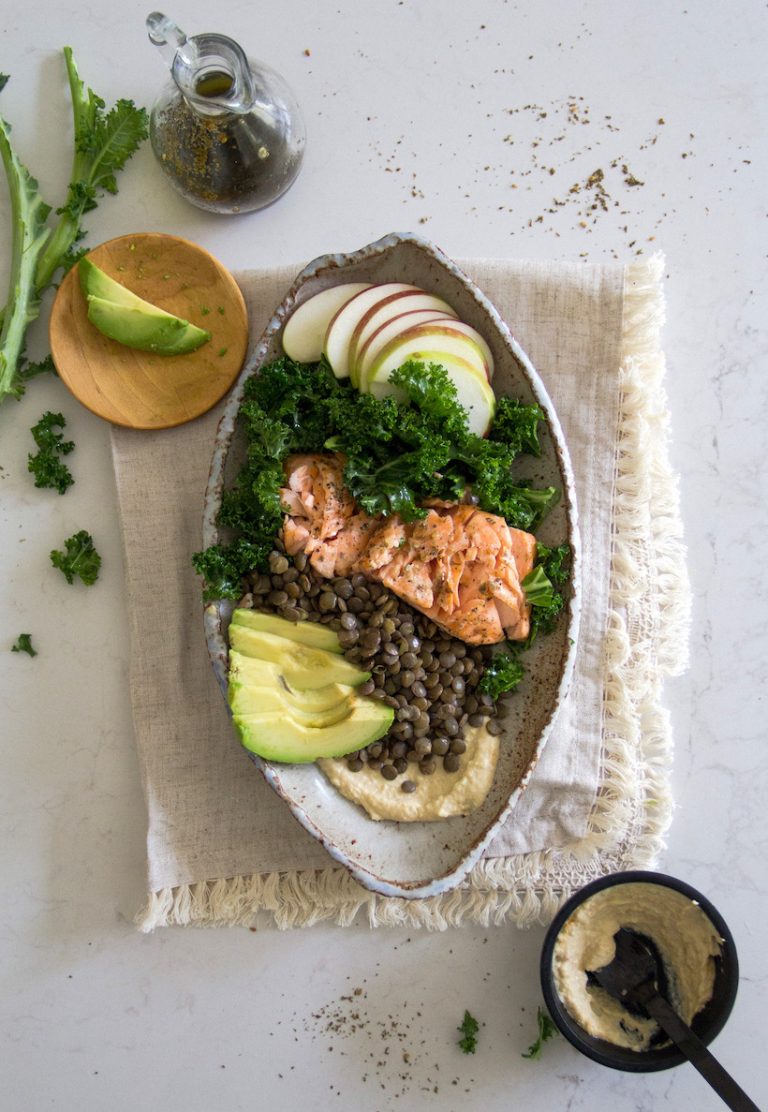 Why We Love It: Salmon, lentils, kale, apple, hummus, and avocado are all you need to craft this delightfully simple salad. The dressing involves two ingredients (two!) and lovingly coats each element in the salad to perfection. It's a salad that lets its ingredients do the talking. Always a good thing.
Hero Ingredient: If cooking lentils sound tasking, don't worry! You can grab pre-cooked lentils at your grocery store and call it a day. There isn't much of a difference and there's definitely no shame.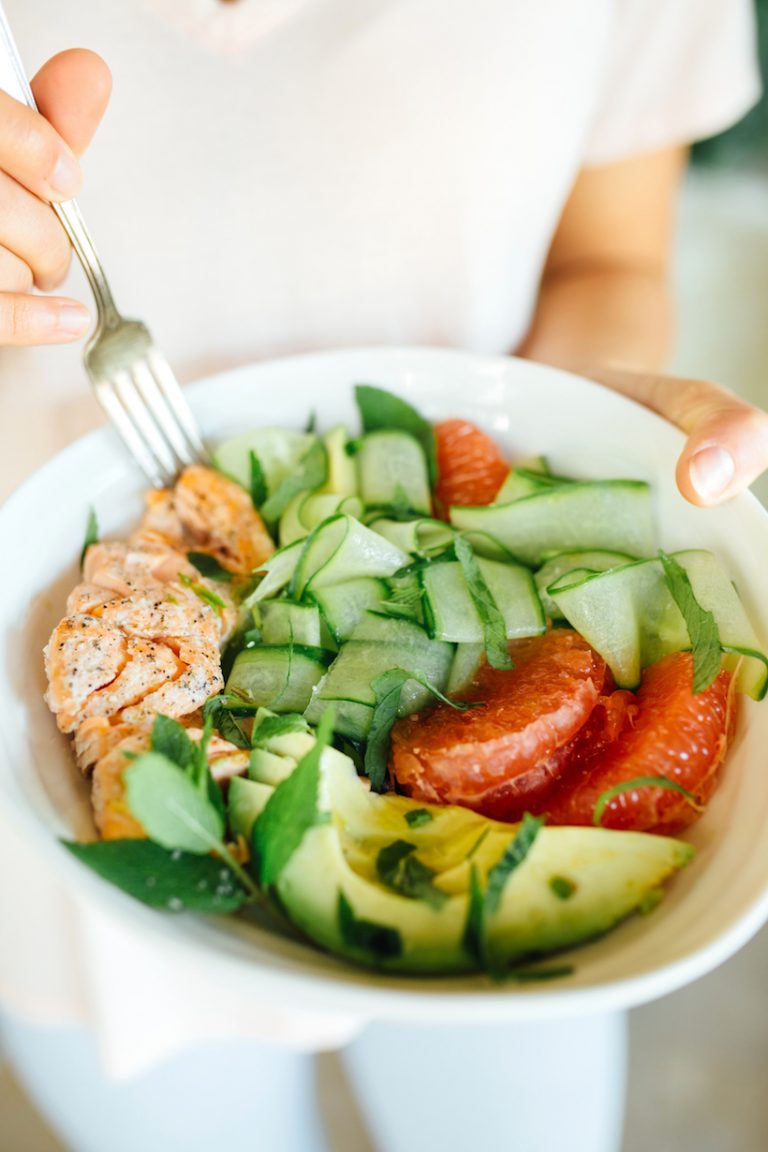 Why We Love It: When it comes to healthy salmon recipes, salads are a tried-and-true winner. In this recipe, you're getting a sweet and savory combo with a touch of grapefruit appearing alongside cucumber, avocado, and, of course, salmon. It's about as fresh as fresh can be and is a deliciously light dish to enjoy post-holidays.
Hero Ingredient: Chopped mint laced throughout the salad brings a nice herbal tone to the mix.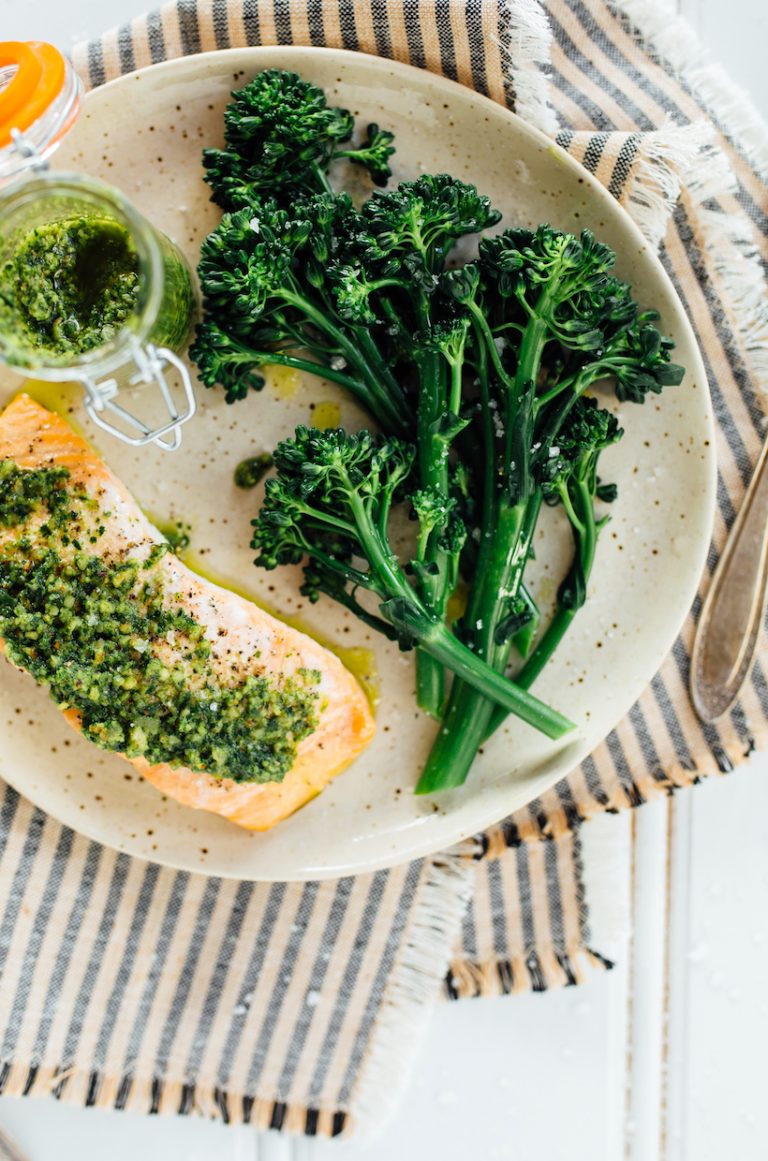 Why We Love It: Salmon and pesto is another foolproof flavor combo. The pair shines in this five-ingredient recipe as the simple-yet-powerful duo it is. This recipe is one of the easiest meals to throw together. Simply roast your salmon, boil your broccolini, top with pesto, and enjoy. Easy as pie.
Hero Ingredient: You can use a homemade or store-bought pesto here. If you're going the homemade route, give this vegan pesto a try!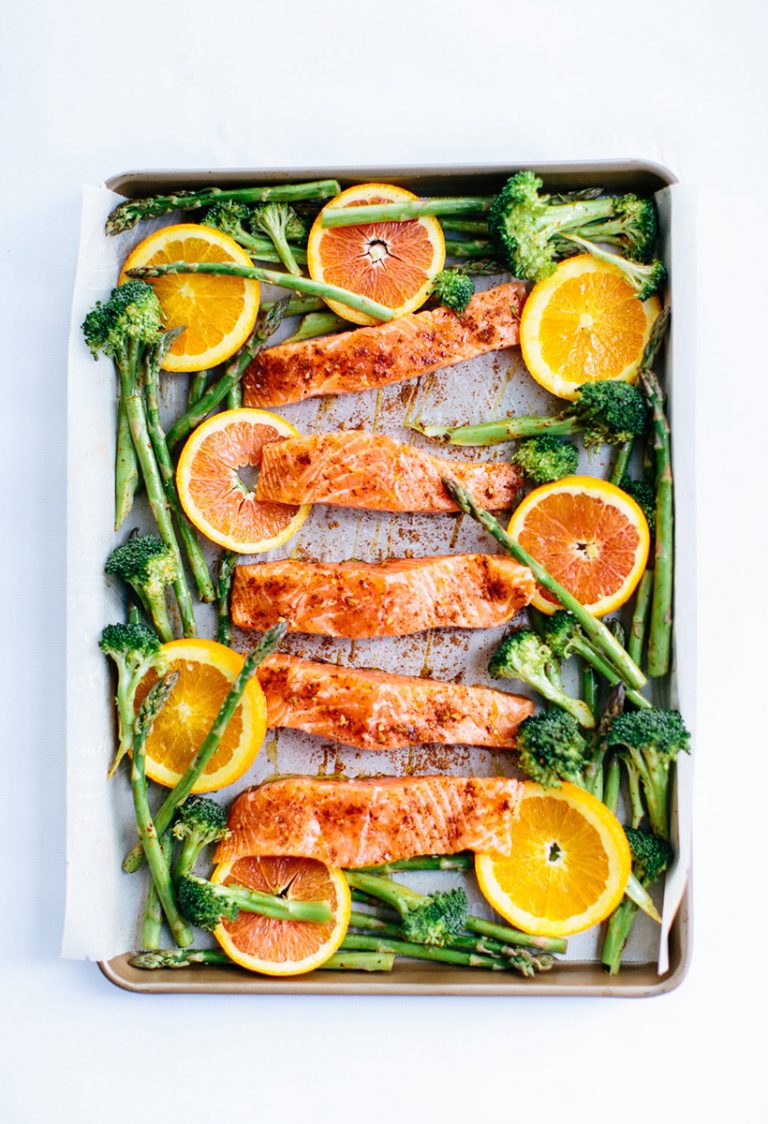 Why We Love It: I don't know about you, but when I see "sheet pan" in a recipe title, I almost instantly bookmark it. You just can't beat the simplicity of these recipes and you never know when you might need a quick and easy dinner on the table, stat. This recipe is no exception to the wonders of sheet pan meals, with the salmon and asparagus cooking alongside one another. It's so easy, you don't even have to bat an eye.
Hero Ingredient: The citrus not only looks beautiful, but it infuses the veggies and salmon with a sharp freshness.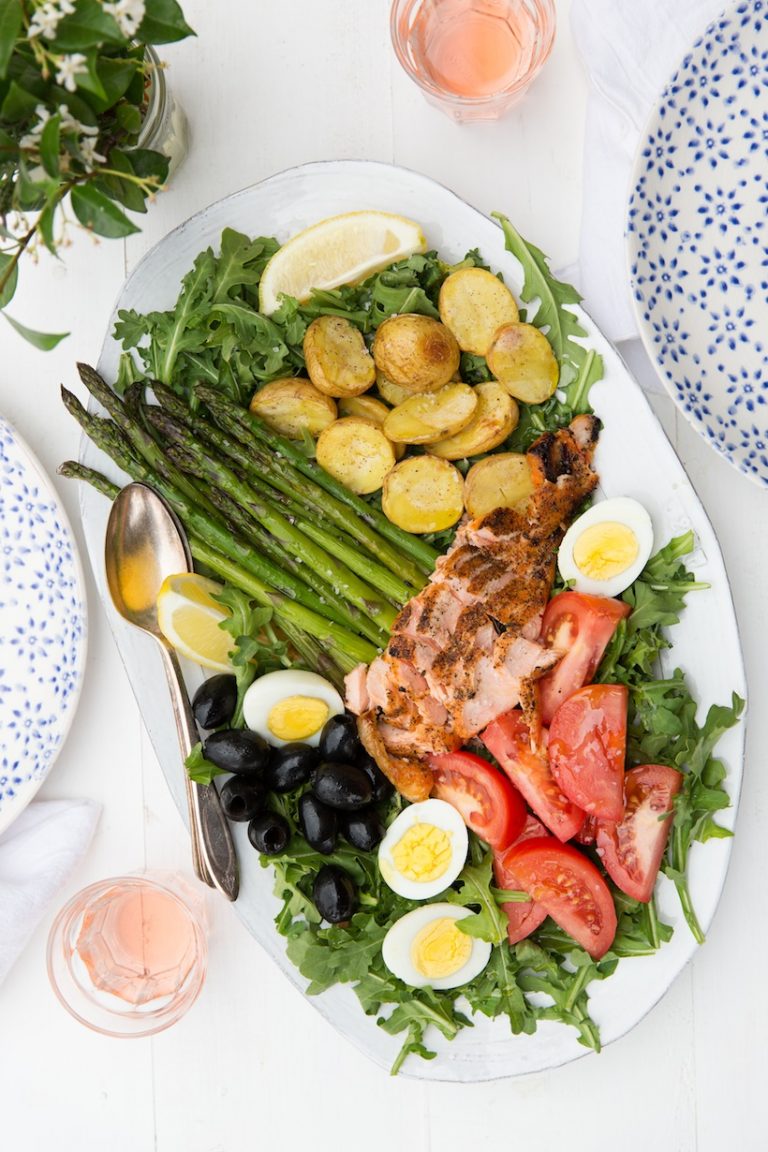 Why We Love It: When I'm craving something hearty and healthy, a nicoise salad always does the trick. I'd be lying if I didn't say that I frequently forget this salad exists, but am always pleasantly surprised when I have the opportunity to order it at a restaurant. With this Salmon Nicoise Salad recipe, though, I'll definitely be recreating the dynamic salad at home with a big smile on my face. It seriously has everything you could want and more.
Hero Ingredient: The crispy roasted potatoes are always my favorite. IMHO, you can't beat their crusty, salty, and fluffy bite.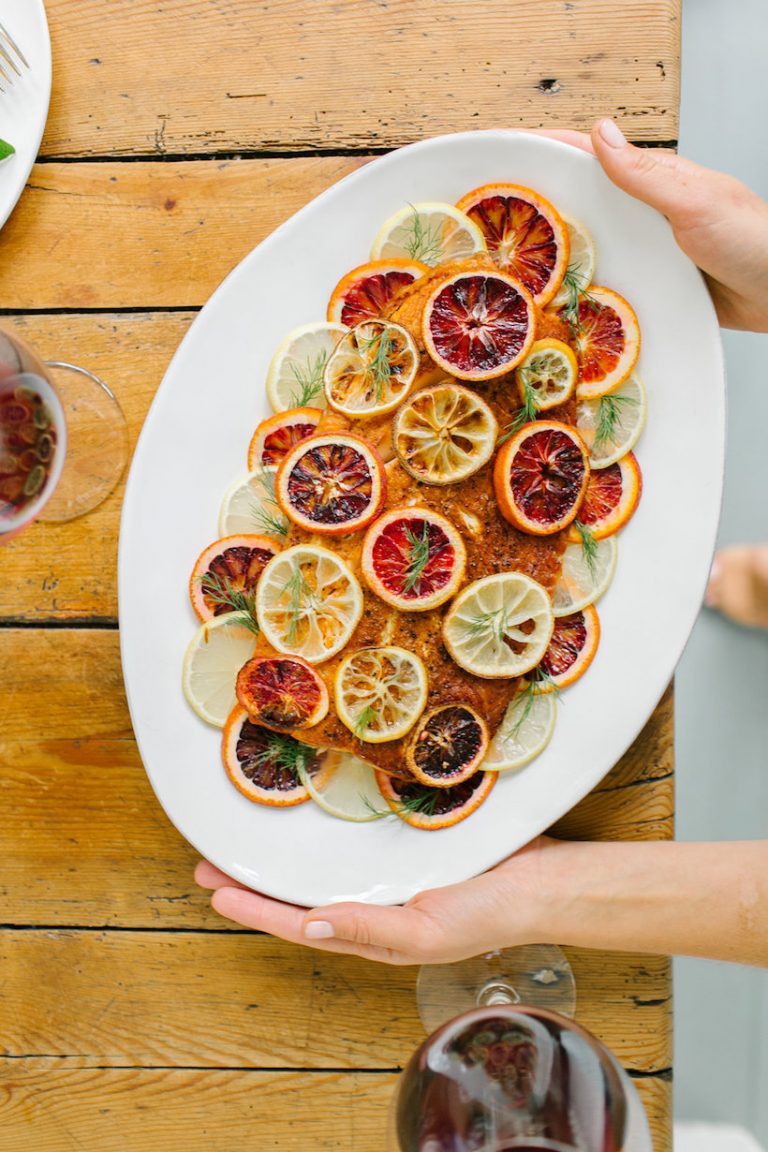 Why We Love It: Whole-roasted salmon is about as easy as it gets. And look how elegant it can be! With these citrus rounds by your side, you're minutes away from a main that looks and tastes like it took so much more effort than it did. As the fish bakes, wheels of citrus seep into the salmon and give it all kinds of juiciness and flavor. Plus, the whole thing comes together in under an hour. Are we sold yet?
Hero Ingredient: Citrus is such an easy and visually-appealing way to infuse salmon with flavor. A hero ingredient for the books.
What are your favorite healthy salmon recipes? Share them in the comments!