While we've thankfully said goodbye to the era of girl bossing and giving into hustle culture, there's still plenty to love about what you do. Maybe you're passionate about the projects you get to take on, or you believe in the vision you get to contribute to each day. Or maybe the people you work with are the best. (Not to brag, but I'm lucky to experience all three.) If you love the people you share your 9-5—or whenever to whenever—with, that's something worth celebrating. To make your favorite work friends feel special, we rounded up the best co-worker gifts to give this holiday season.
A gift can say so much. It can communicate your gratitude for the many hours your work bestie has listened to you vent. A gift can say how much you admire their organization (or that you were paying attention when your favorite co-worker said they wanted to "get it together" in the new year). It can solidify the more-than-a-work-thing bond you share—and remind them that you're here to cheer them on, no matter what.
From accessories that'll beautify their desk space to productivity boosters that'll take their work ethic to the next level, we looked high and low for the best work co-worker to show them your appreciation—and to confirm: there's no one you'd rather spend your early mornings with.
Featured image of Catt Sadler by Michelle Nash.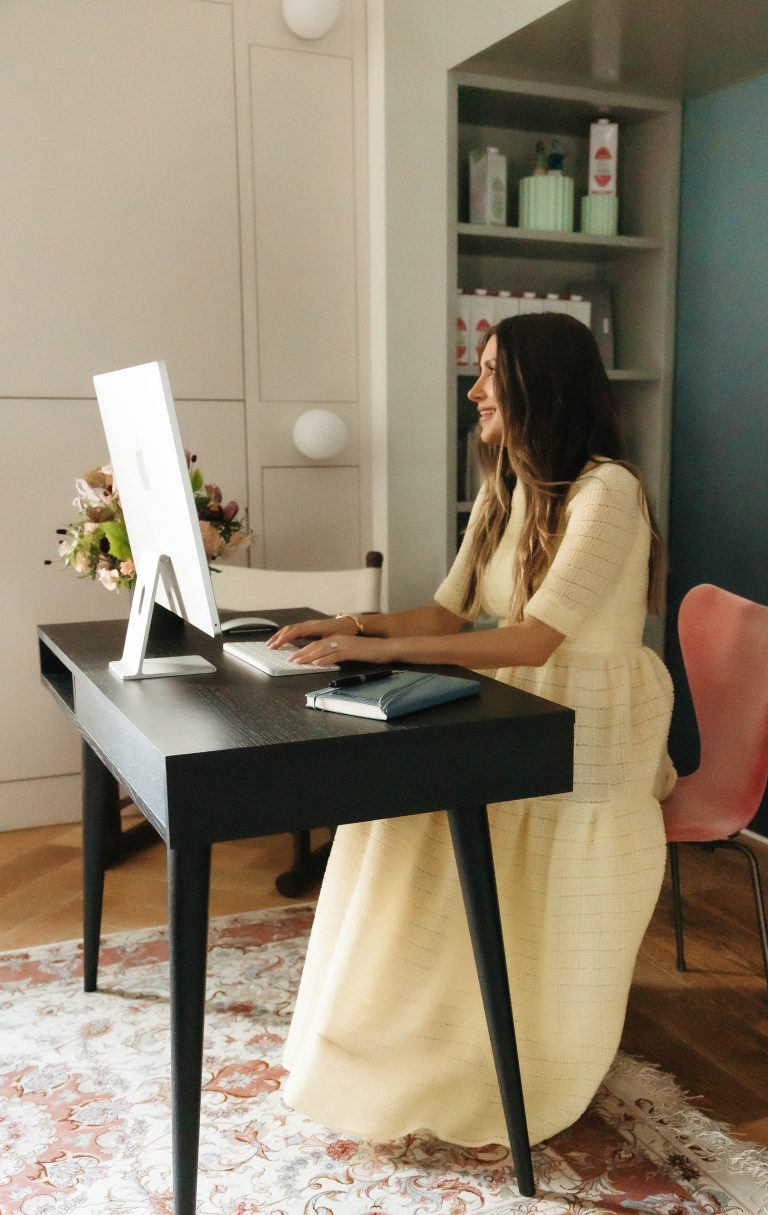 25 Best Work Wife Gifts That Won't Get Regifted
In her free time, your work wife is a regular Ina Garten. She invites you over for happy hour drinks with a full spread of stunning bites and knows no better way to spend a weekend than with a marathon baking sesh. Oh—and this year, she's committed to perfecting her pies. When it comes to buying the best of the best, no one does it better than Emile Henry. The scratch-resistant, ceramic construction and elegant farmhouse look makes it a go-to gift.
If your work wife enjoys a good 90s aesthetic, look no further than this sweet, woody eau de parfum. The newest scent from cult-favorite clean fragrance brand By Rosie Jane, Dulce is the perfume to pick. It's vanilla-forward without being saccharine, evoking a fun, carefree energy that'll infuse any weekday with a feel-good vibe.
Supermoon floral fragrance connotes courage and vibrancy and is all about awakening the strength and boldness alive within each of us. Sound like your work wife? With notes of calla lily and sea salt, they'll be burning this beautiful, moody candle all throughout the darker winter months.
No one knows how to provoke intimacy quite like Esther Perel. The celebrated psychotherapist is an expert in building emotional intelligence and navigating relationships through an erotic lens. Her new game is dedicated to helping players build and strengthen relationships through thoughtful conversations. Sound intimidating? The questions are designed to help you connect with your vulnerability and share yourself with others.
Bala, known for its viral weighted bangles, has expanded its product line. The result? Unbelievably on-trend fitness equipment that makes committing to a workout all the easier. The Hourglass Roller boasts a simple, streamlined design that improves alignment and flexibility and speeds up recovery.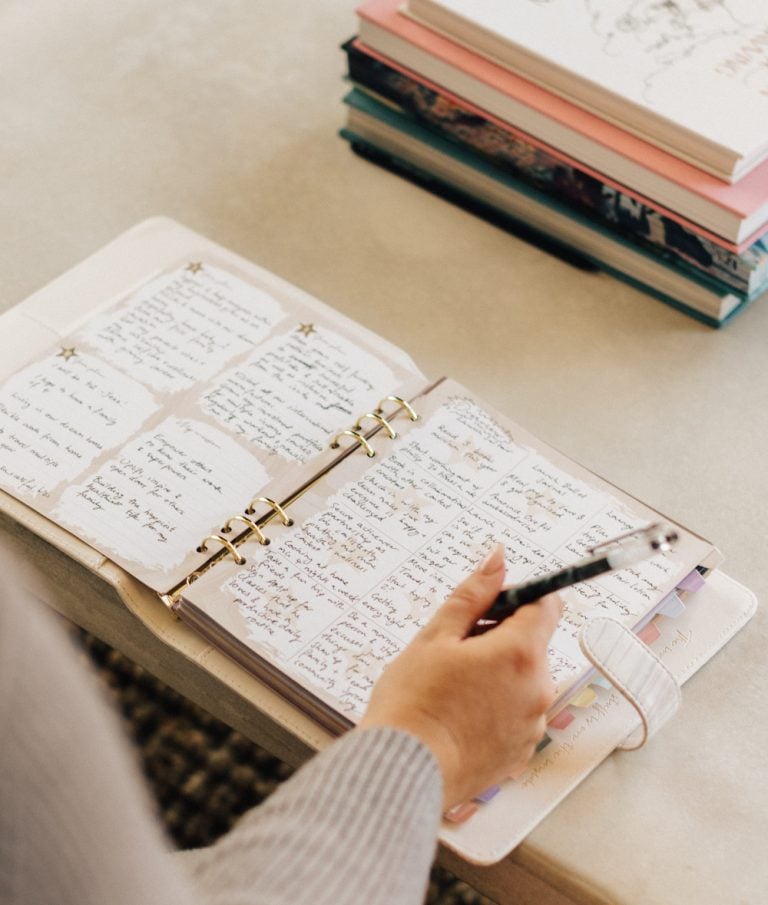 Every desk—even if it's the makeshift table in your work wife's living room—deserves a little greenery. Not only do plants help filter the air, but they provide a much-needed mood boost during the inevitable afternoon slump. And while a succulent is always a cute choice, it's time to switch things up. Bonus: This little trailing guy comes in a gorgeous, modern pot.
Because self-care isn't just about bubble baths and face masks. Eating a colorful, nourishing meal (particularly during this time of year) is enough to make anyone feel like their most vibrant self. Help her craft inspiring workday lunches with this cookbook full of recipes that boost energy, improve sleep, and confirm that eating well can be the ultimate form of self-care.
If she can't handle the winter chill, this bulb kit will give her something to look forward to come spring. Each kit is packaged with three bulbs inside a recyclable paper bag with easy-to-follow instructions. Just add water, and within a few weeks, Paperwhite bulbs will begin to bloom.
If she's known to lose her pens or keeps them corralled inside a less-than-cute paper cup, then you've found your gift. This hand-painted ceramic pot adds personality and flair to her desk setup. You have your pick of animals—everything from a fox to a bulldog to my favorite, a koala.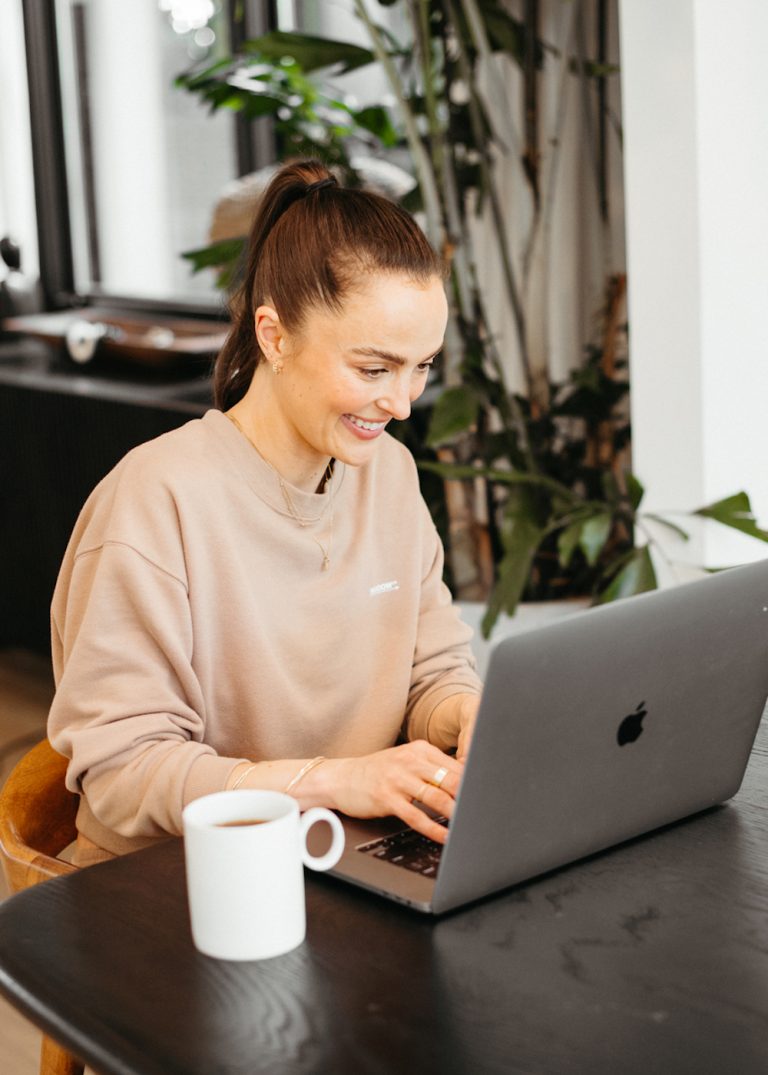 I know, a notebook might not seem like a great gift (she could just grab one from the supplies closet, right?), but everything changes when you add a modern, abstract design to the mix. All of Moglea's notebooks and stationery are printed and bound in their Iowa-based studio, bringing artisan craftsmanship to everything they produce.
While you can find a slew of woven baskets on Etsy, I can guarantee that you won't find one this beautiful. Handwoven in Morocco from dried palm leaves, she can carry it with her to the farmer's market in the warmer months or use it to store linens at home.
Mugs make the best gifts. They signify comfort and coziness. Plus, she'll always think of you when she pours her first cup of coffee in the morning (arguably the best association you could want for yourself). This sweet stoneware mug is festive and charming—and bonus—microwave-safe. Because we see you re-heating your morning joe for the third time.
So she's a skincare junkie—we know a thing or two about what a beauty lover would want for the holidays. These K-beauty, dermatologist-developed sheet masks brighten, soothe, and nourish skin for a spa experience that she can recreate at home.
Google Calendar? I don't know her. If your work wife leans more analog, then she'll find nothing more satisfying than a fresh planner to fill with her dreams, goals, and accomplishments for the year. The moisture-resistant cloth cover and paper stock pages blend functionality with a beautiful design.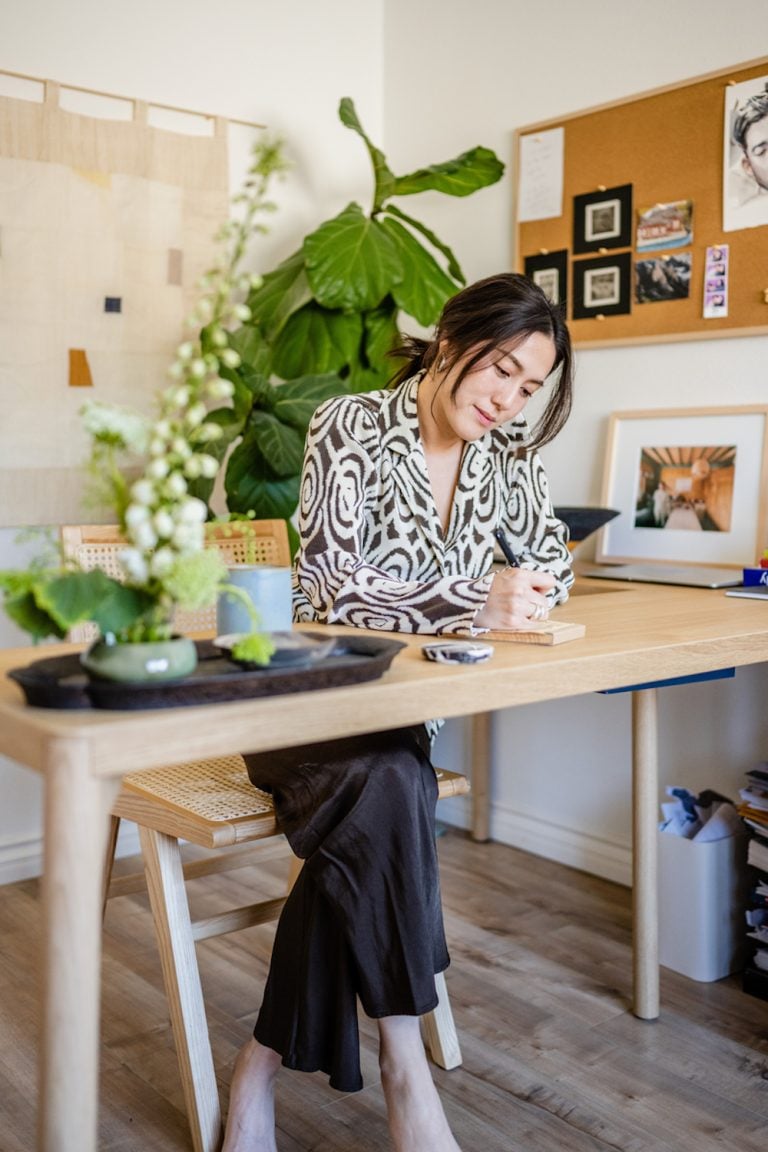 Because our chargers shouldn't be the source of a stressful, cord-tangled mess. This minimalist wireless charger is weighted to stay in place and finished with Belgian Linen for a design that confirms: utilitarian doesn't have to be ugly.
If you haven't joined the Olive & June fan club yet, let me inform you. The brand formulates stunning polishes in just about every hue you can dream up. From moodier palettes to this cozy, perfect-for-winter set, it has everything a manicure-obsessed co-worker could want. Perfectly polished without having to hit up the salon? Yes, please.
Herbivore Botanicals is our go-to for all things topical self-care. This set includes the Coco Rose Body Polish, Coconut Bath Soak, and Calm Bath Salt for everything your work wife needs to craft the ultimate spa night at home. (Psst… this could be the sign she needs to use up that PTO!)
We want whatever Kate Hudson's having—and thankfully, it seems she's answered our prayers. Designed by Hudson herself, these powders are infused with key vitamins, minerals, and greens to enhance everything from focus to energy to your immune and digestive health. The convenient single-serve packets help you get your nutrition on the go—yes, even if you're running late.
Is there anything more organically gorgeous than Matisse's series of abstract cut-outs? The pastel colors ground any space and even make the perfect background accessory for every Zoom meeting.
This triple-threat set contains everything she needs for the ultimate facial massage. The Vibrating T-Bar sculpts and defines while the Revi Roller Jade boosts definition and skin's radiance. Finish things off with the Rose Quartz Vibrating Roller—you'll be shocked at how good it feels.
If you're still going to the office, help her kiss that brown bag habit goodbye (or keep the DoorDash orders at bay). Made from recycled materials, this insulated cooler bag has the cool vibe BAGGU is known for while also defining convenience.
As Camille Styles editor, Caitlin wrote previously, "A little goes a long with 54 Thrones' ultra-luxurious cream." The popular brand is known for its ethically-sourced ingredients, amazing fragrances, and addicting formulations. I can already predict: she'll keep one of these tubes on her desk at all times.
I'm someone who likes her coffee steaming hot, so when I heard about Ember mugs from a friend, I knew I needed one (and I can say with enthusiasm—I'm obsessed). If you're particular about your beverage temps, too, look no further. The smart mug lets you set the exact drinking temperature, maintaining the temp for up to an hour and a half. Proof that the little things are actually the big, incredibly important things.
If she's more of a dog person, keep scrolling. But if she's cat-obsessed, this card deck will be a delight to sort through. Ever wondered what your cat is saying to you when it perks its tail up, or when it lets out a long meow? This 100-card deck will provide your giftee with a complete guide to all there is to know about communicating with your cat. It's one of those things you never knew you needed—then you find out it exists and you can't imagine a world without it.
Already over the dry skin that comes like clockwork this time of year? This lipid oil blends buzzy ingredients like squalene, Coq10, and vitamins C and E to protect, nourish, and energize skin.