For such a mainstay piece of furniture, the accent chair has a complicated legacy. Or perhaps, it's just been misunderstood. I remember seeing accent chairs as mere afterthoughts for years. Relegated to empty corners and areas with little thought to their aesthetic appeal. Thankfully, this has shifted, with people beyond the design crowd showing interest in amassing their own collection of accent chair ideas.
This piece of furniture—which offers a moment to chat, read a book, or reprieve from a party—is getting its due. Even better, these accent chair ideas show that with some creativity and consideration, the humble accent chair could steal the show in a room. Additionally, the ones I'm seeing range in texture, color, size, and even form, making this category of seating very interesting—and cozy.
Featured image by Virtually Here Studio, design by Sapna Aggarwal of Bungalowe.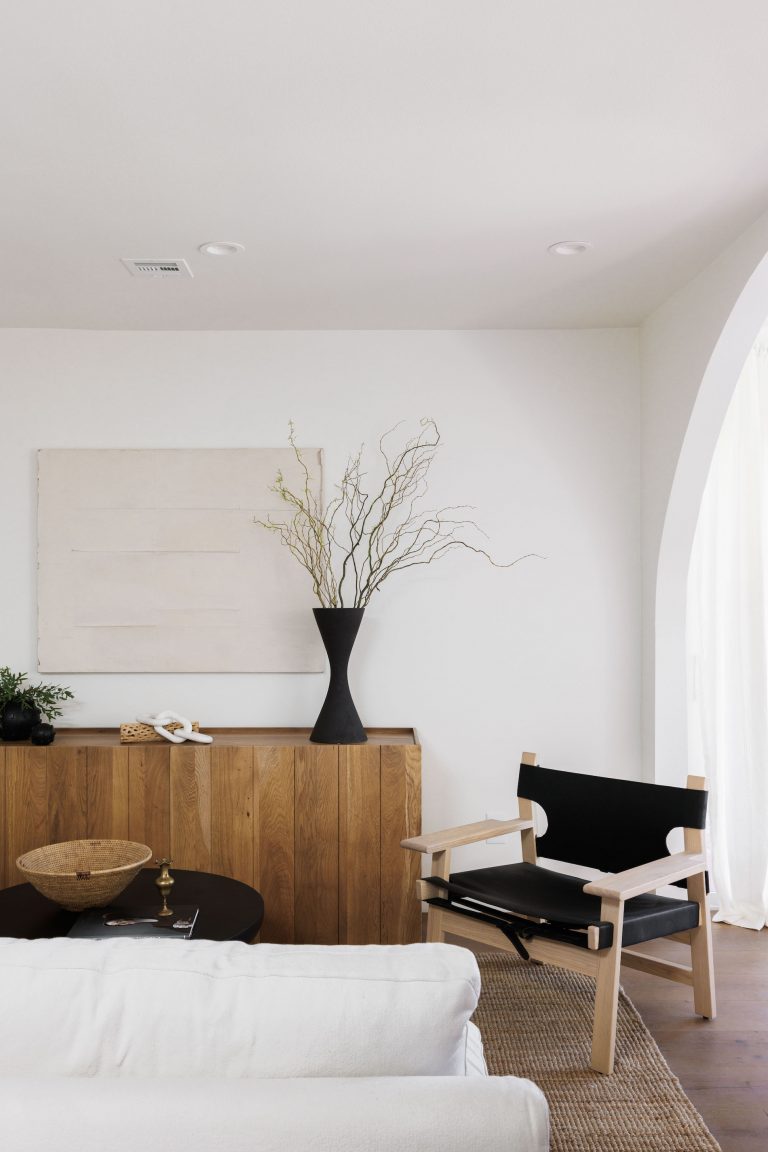 So what are the rules for decorating with accent chairs? Should they offer just an accent or can they take more of a room's stage? I asked interior designers Sapna Aggarwal, the creative director behind Bungalowe, and Naomi Gibson, founder and principal of Gibson House, for their insight. These two creatives show that the best accent chair ideas are the ones that think outside any interior design box.
How to Decorate With Accent Chairs: A Few Tips
How do you decorate with an accent chair?
There aren't any hard and fast rules. Gibson suggests going bold with a chair—or chairs—you love, as this is great way to add dimension (and comfy seating). "Accent chairs can really define the entire room, so have fun with it! Pick a chair bursting with personality, whether it's the fabrication, color, or silhouette," she says.
What's the best room for an accent chair?
The answers to this range as far as your design interests. Truly any room can work if the space allows. Aggarwal loves a big comfy accent chair in a fireplace lounge, which she says is "the perfect place to cozy up with a great read or enjoy a warm beverage and relax after a long day." Gibson says the entryway is ideal. And of course, always a living room, she adds.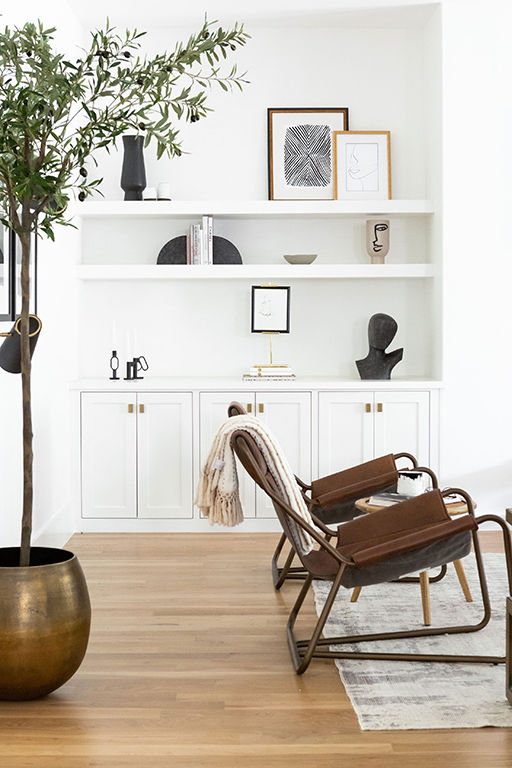 Does your accent chair have to match your sofa?
The simple answer is no, says Aggarwal. "Homeowners tend to want to find things that are matchy matchy," she adds, conjuring up images of catalog-perfect living rooms. An accent chair doesn't have to be an extension of your sofa. Rather, it can be its own star. Aggarwal recommends choosing an accent chair in a texture and hue that complements your sofa and surrounding décor.
Do you always have to have an accent chair pair?
One accent chair doesn't always beget another. You can add one to a space, two, or several. "Don't be afraid," encourages Aggarwal. Just make sure they complement one another in texture and color. "This is an easy way to show off your personality and incorporate different textures to give your living room a little more finesse," Aggarwal adds.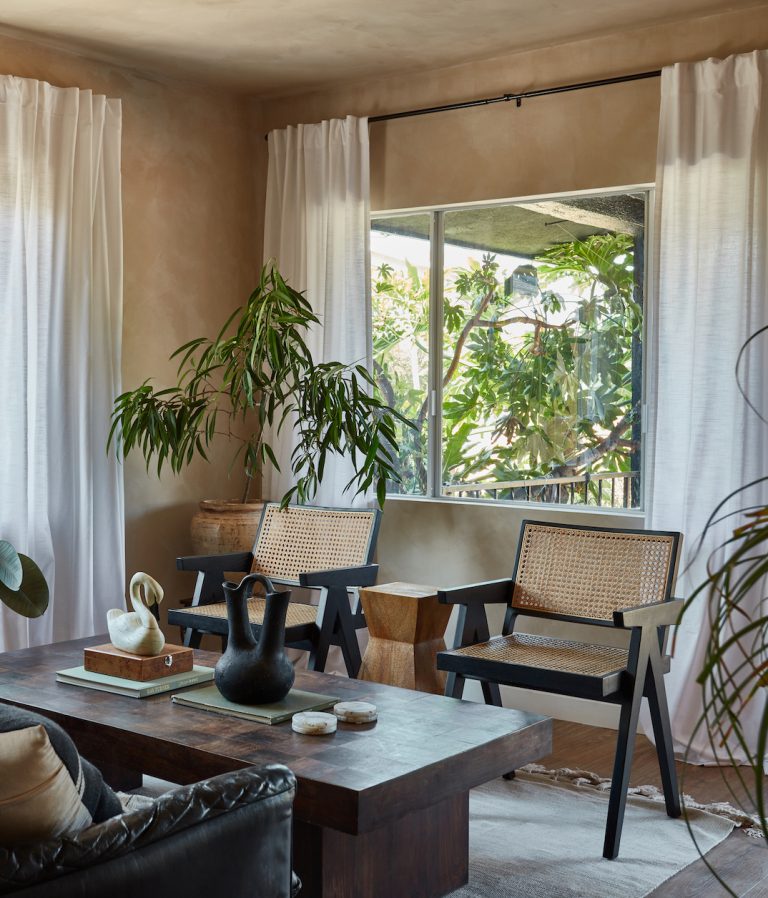 7 Accent Chair Ideas To Bring the Trend to Your Space
Keep the height consistent. Combine accent chairs and sofas at the same height, says Gibson. This ensures guests feel at eye level with each other.
Go bright and bold. Opt for a bright pop of color, which always adds instant interest to a room, says Aggarwal. 
Get cozy. If your primary bedroom space allows, create a cozy reading nook with an accent chair.
Get even cozier. Add an ottoman, plush throw, and a pillow for additional comfort and hygge vibes.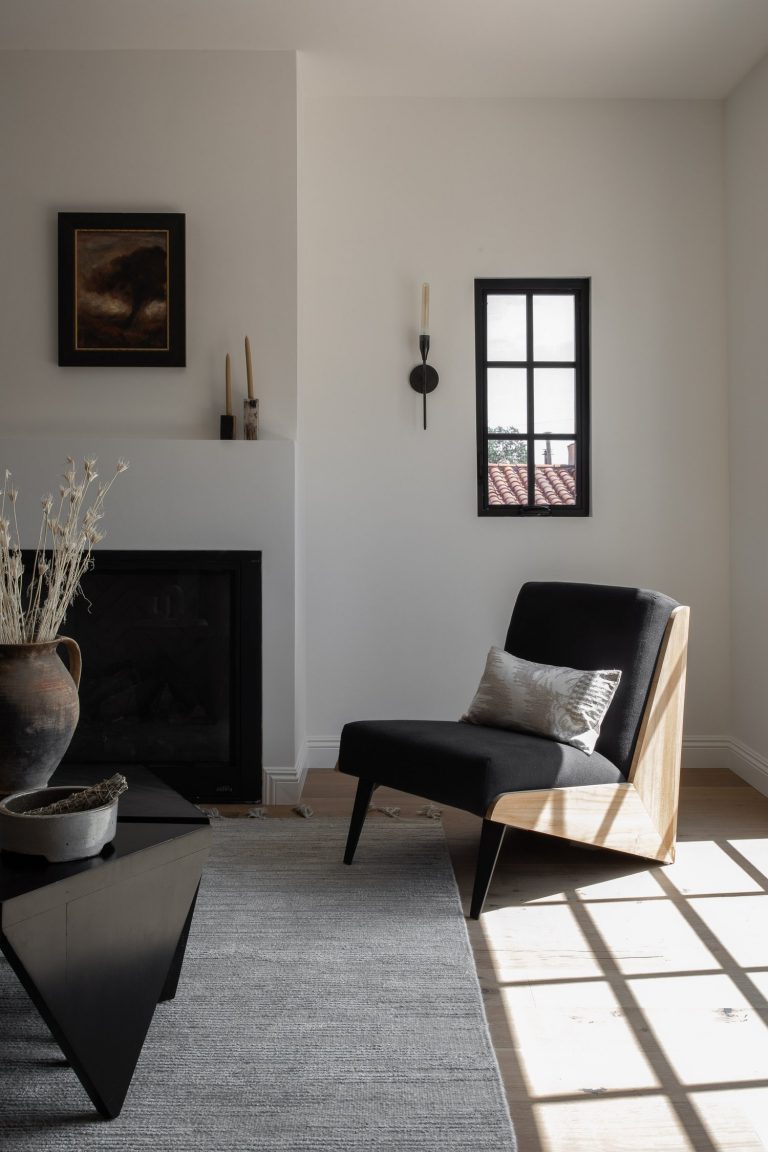 When in doubt, choose floral or Ikat. Gibson believes these "timeless" designs add interest to most any aesthetic.
Encourage connection. Create a conversational nook with two or three accent chairs facing one another.
Lean into the trends. Don't shy from leather accent chairs. Leather is, after all, making a comeback this fall.