Late this August, an image pulled me into a euphoric trance. I was sitting in the desert reading a magazine, the elements turning my lips into raisins. As I gulped dust and dreamed of wet grass, I turned the page to see it: a dimly lit living room anchored by an eggplant velvet couch, glossy chocolate walls, and a fire. Autumn I thought. The image was the antidote to my current late summer state. I craved it, just as I always do when this season closes and I seek the latest fall décor trends. I wanted to be in that room.
My yearning makes sense, given that the turn of a season is when our senses crave change—in pace, color, taste, and scenery. "Fall is all about transitions," says Rachael Grochowski, founder and principal architect of RHG A+D. This is a time to lean into the cooler temperatures—and one of the most satisfying ways is to do this in our homes. Think of the textures, colors, and items that help you feel grounded, adds Grochowski, who indulged me on the lasted fall décor trends.
Given that I'm out of the desert but still in the throes of heat (just as most of us are) I couldn't be more excited to lean into these top six fall décor trends, forecasted by the design experts. It's never been a better time to cool down and get cozy.
Feature image of Hayley Pannekoecke's Australian living room by Nikole Ramsay.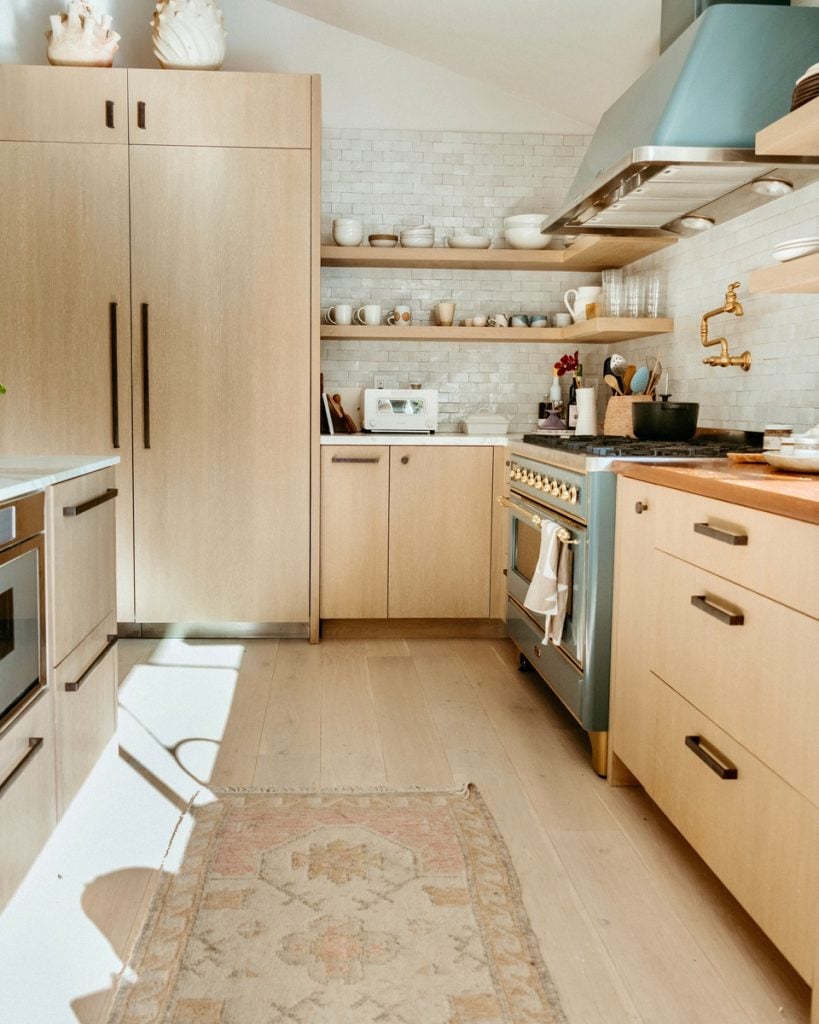 6 Fall Décor Trends Forecasted to Be Big in 2022
Before we dive in, it's worth noting this sage wisdom from interior designer Bethany Adams of Bethany Adams Interiors: Lean into fall décor trends at your own pace. "Interior trends are like fashion trends: They're a fun way to telegraph that you know what's going on in the world," says Adams. "If you get lucky and the trend works for you, lean in. But if the trend is more at home on the 'supermodel' version of a house rather than your own abode, choose an inexpensive accessory to participate. Pillows and accessories are easy to swap out as trends come and go."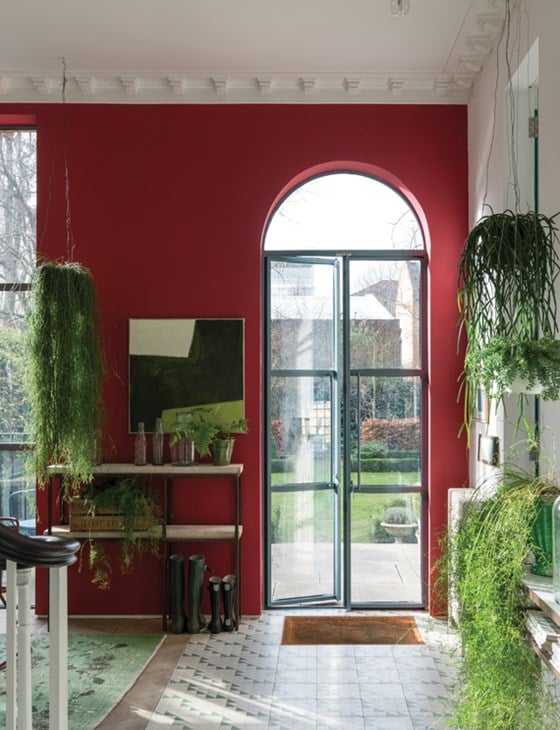 Fall Décor Trend #1: Deep Reds
Both Grochowski and Adams are loving rich organic reds for this season. Adams is foreseeing the full spectrum, from oxblood to magenta, being big. These shads can color everything from walls to chunky throws to a funky décor accessory. Grochowski loves these deeper reds paired with earthy hues.
The appeal: The rich undertones of a deep red are inherently grounding and deepening. Anything washed in this color begs for relaxation.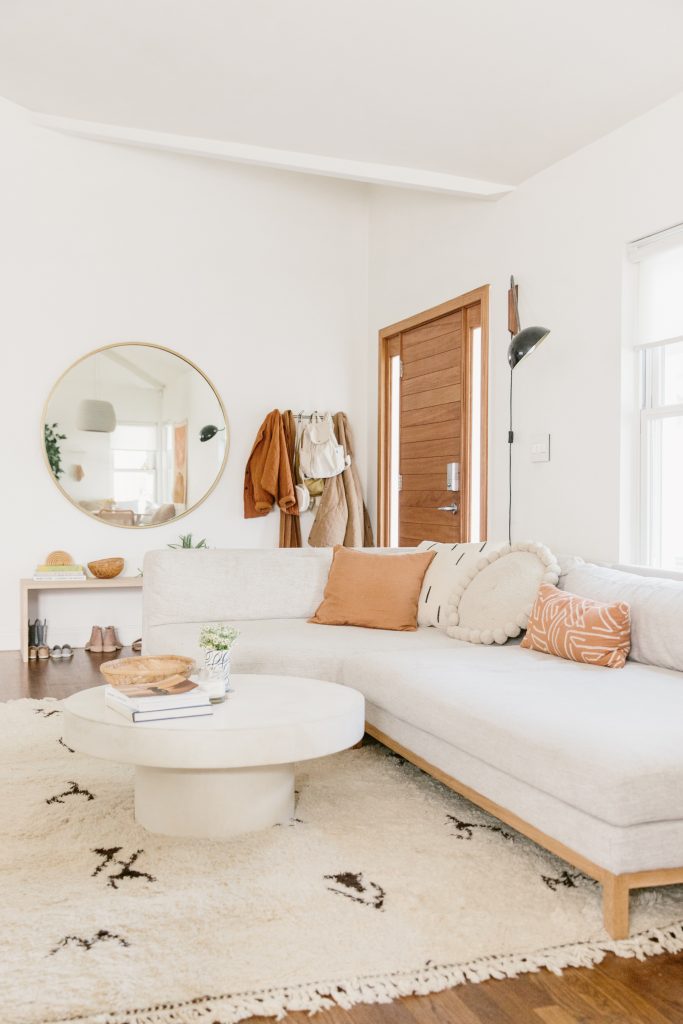 Fall Décor Trend #2: Curves
That softer, feminine appeal we've been seeing in design is staying. It actually may be getting stronger this season, believes Jessica Mintz of Jessica Mintz Interiors. Think curved mirrors, soft edges, oval coffee tables, and more. "We're seeing this in architecture with curved plaster staircases and furniture with sofas that are rounded," adds Mintz.
The appeal: "In general, curved furnishings and textures make a room feel more organic," Mintz believes. "Things that feel organic are calming. I think it's a commentary on where we are in the world at this moment."
"Summer to me, feels very airy—full of adventure but less centered. Fall feels very much like a return to ourselves, our routines, and the earth. We can design with colors and textures that reflect that." —Rachael Grochowski
Fall Décor Trend #3: Rope Accessories
Rope is like a good pair of vintage Levi's: sturdy, neutral, and improves with age. To this end, the experts are seeing more rope throughout the home this season, all in an artistic way. Grochowski says this is not to be confused with macrame. Instead, one big look is a literal raw rope used to hang art and photos.
The appeal: Modern, traditional, midcentury—any style complements the weathered look of rope.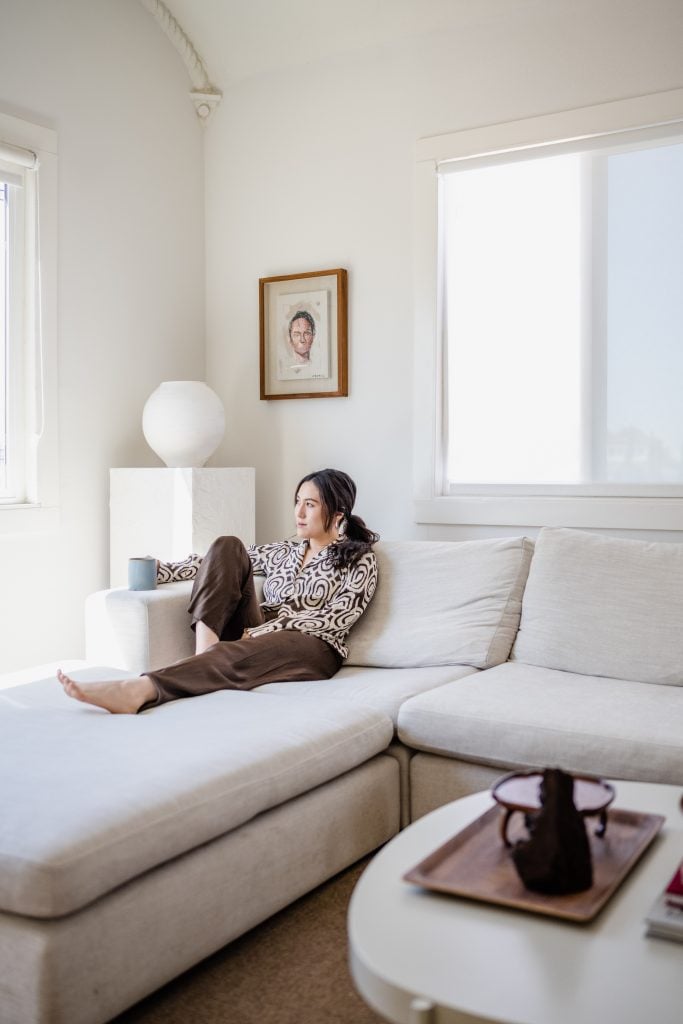 Fall Décor Trend #4: Low Furniture
The Zen-like aesthetic of a floor-hugging bed or coffee table has been catching on as of late. Mintz believes that this season, we'll be reaching new lows: The forecast for very low beds, benches, sofas, and side tables is in.
The appeal: "People want their homes to feel like a sanctuary more than ever," believes Mintz. "Lower furniture has a literal grounding effect, which again, creates the feeling of calm."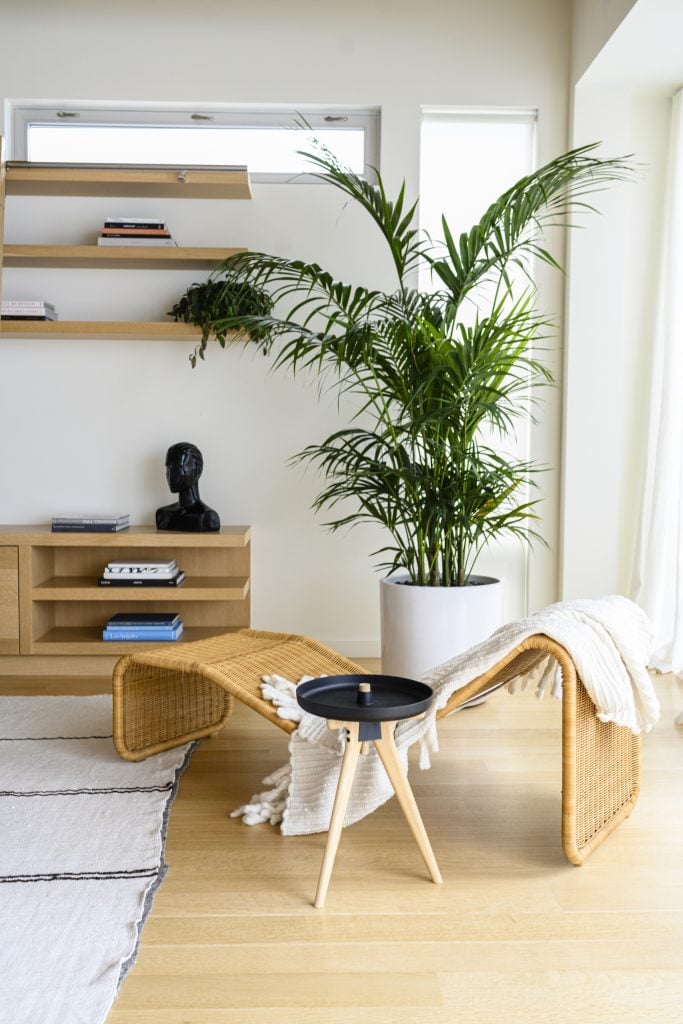 Fall Décor Trend #5: Statement Plants
Greenery is always a décor winner. But this fall, Cristina Lehman of C Lehman Home says to go big in size and shape with your plants. "For fall, I love utilizing big statement plants for an entryway or kitchen island," says the designer. Consider placing a tall tree in a high traffic room or a flowing Devil's Ivy to anchor a breakfast nook. Not into more greenery? Lehman suggests opting for real or faux branches for another way to add an organic appeal.
The appeal: Like paint, plants can be added, changed, or swapped within any budget.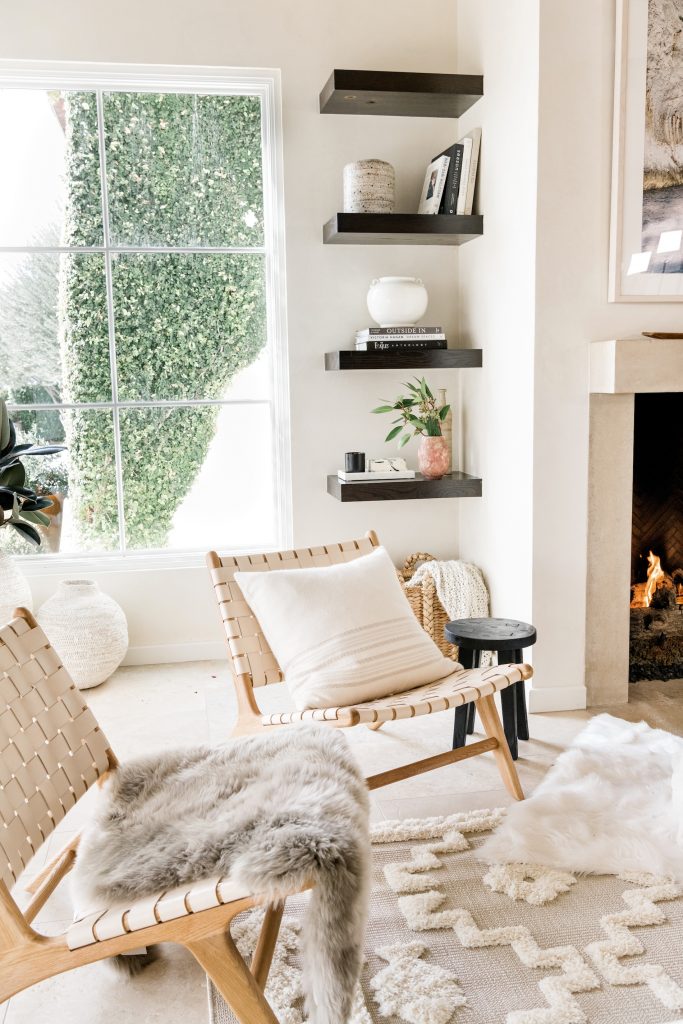 Fall Décor Trend #6: Mixed Textures
Think linen doesn't jive with bouclé? This fall, the decks are in their favor. The same goes for the marriage of almost any texture. "Mix linen with mohair or bouclé, even if the room is monochromatic," says Mintz, who forecasts bouclé and mohair to be especially big this fall.
The appeal: According to Mintz, "the mix of texture allows a room to feel layered and multi-dimensional."