In my world, fewer things result in more joy than a slice of cake. I'm a fiend for any dessert, but cakes offer a blank canvas that's at once both humble and filled with the potential to be anything you can imagine. In an effort to incorporate more cake into my life (and therefore, more happiness), I've turned to a new favorite: this peanut butter snack cake recipe that's about to blow your mind.
It's a fluffy, mini sheet cake that fully embodies the beauty of a sweet-and-salty combo. Plus, it packs all of my favorite ingredients into one delicious bite. (Think: banana bread, but with the volume turned up.) This cake is light enough to serve alongside my Monday morning coffee, but satisfying enough for a late-night sweet treat while catching up on my Netflix shows. Really, it's perfect any time of day and you don't need my permission to enjoy it whenever you want. Trust me: you'll be keeping this peanut butter snack cake recipe on rotation all throughout the cozy baking season.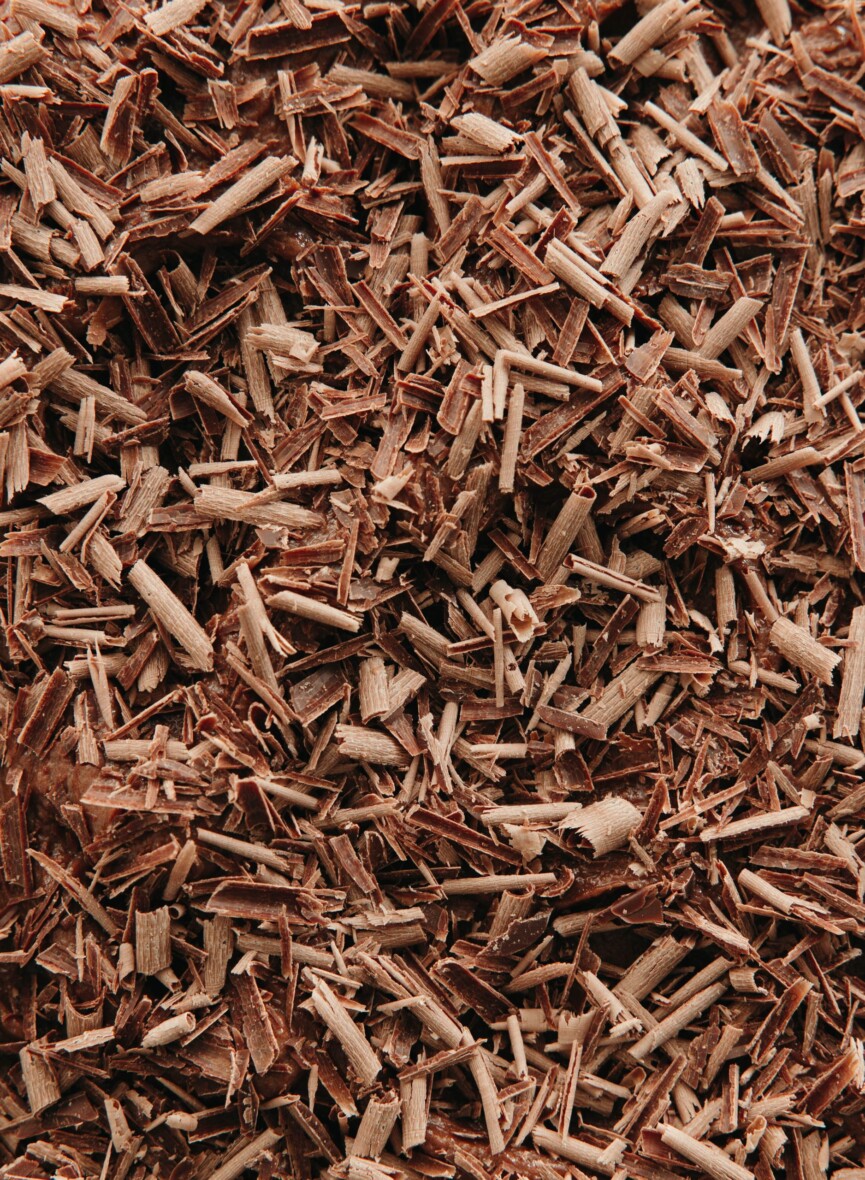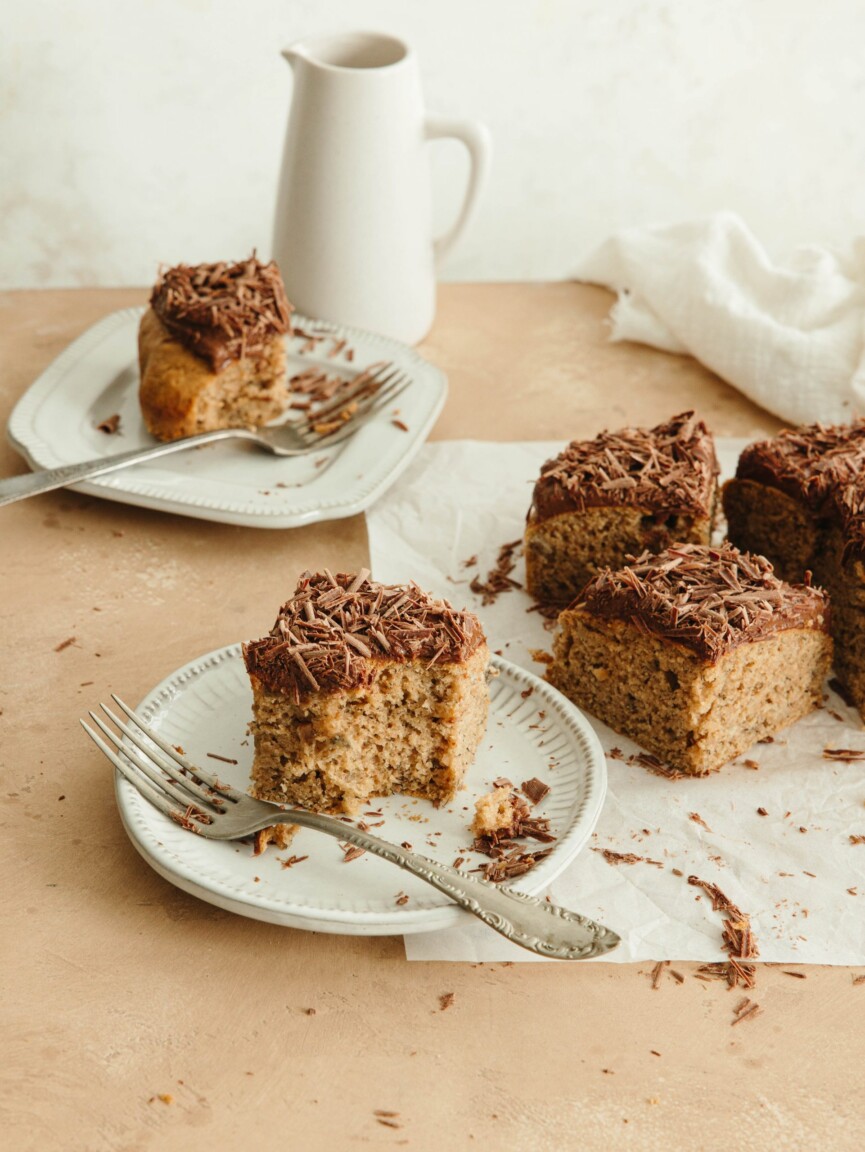 What is a snack cake?
I know what you're thinking, what in the world is the difference between cake and a snack cake? Technically, any cake can be a snack cake if you believe. While the actual distinction may be more of a difference in opinion versus actual science, there are a few things that I personally use to qualify a snack cake.
One of my favorite bakers, Yossy Arefi, says it best in her book, Snacking Cakes: "a snacking cake is a single layer cake, probably square, covered with a simple icing — or nothing at all — and it must be truly easy to make." This isn't the time or the place for a multi-layered masterpiece (though if you're whipping one up, I'd happily accept a bite). Instead, the cake in question is a simple cake square that you can eat from a napkin or tea plate with your hands rather than a fork. It pairs perfectly with a cup of milk or coffee in the morning, just as beautifully as it does eaten straight from your fingers while you're running out the door.
And as easily as it can be eaten, a snack cake must be even easier to make. This snack cake comes together in a cinch with ingredients that I always have on hand. You're only 30 minutes away from the most soul-satisfying snack (cake) of your life.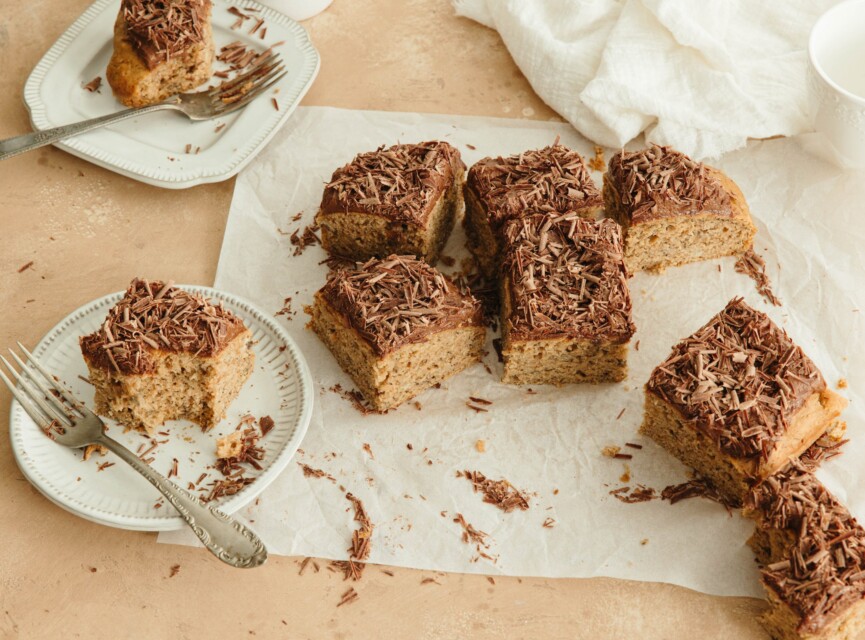 Tricks to Help Maximize Flavor
This peanut butter banana snack cake recipe has only a handful of ingredients. And as usual, when I'm working with a few ingredients, I like to make sure I lean in to maximize flavor.
Bananas. Use ripe bananas. I like the bananas to be yellow with large brown spots, rather than completely brown (that's my personal sweet spot).
Peanut Butter. I prefer salted creamy peanut butter that only uses peanuts and salt as the ingredients.
Vanilla. While I use my discretion when adding vanilla to recipes (it's expensive!), I do like the sweet floral flavor it gives this cake. A little splash will go a long way here.
Salt. This is your best friend in desserts, especially here where you're highlighting peanut butter as a key ingredient. To elevate the salty flavor further, don't skip the salt!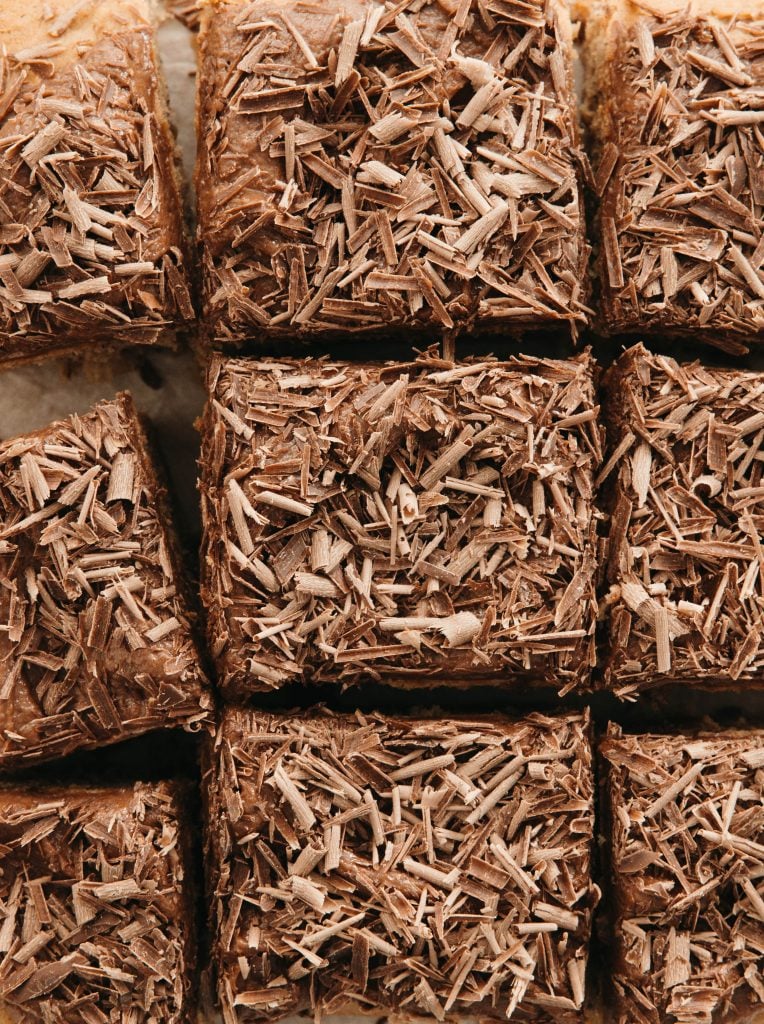 How to Serve This Peanut Butter Snack Cake
The frosting is totally optional, but I like that it makes this cake feel less like banana bread and more like a proper slice. I prefer a lighter frosting recipe for a snack cake rather than a rich buttercream. In a pinch, I've also been known to sprinkle on chocolate chips while the cake is still warm, let them melt, and spread them on top as is.
If you want to go the frosting route, I have a few foodie friends whose chocolate frosting recipes are my faves. Ambitious Kitchen makes a fudgy vegan frosting that I love, and I've added cocoa powder to this peanut butter Greek yogurt frosting before. Of course, you can also lean in with your favorite chocolatey buttercream as well!
To be fancy, I like to shave chocolate over the top, but you can also add sprinkles, peanuts, or extra chocolate chips. Follow your dessert heart!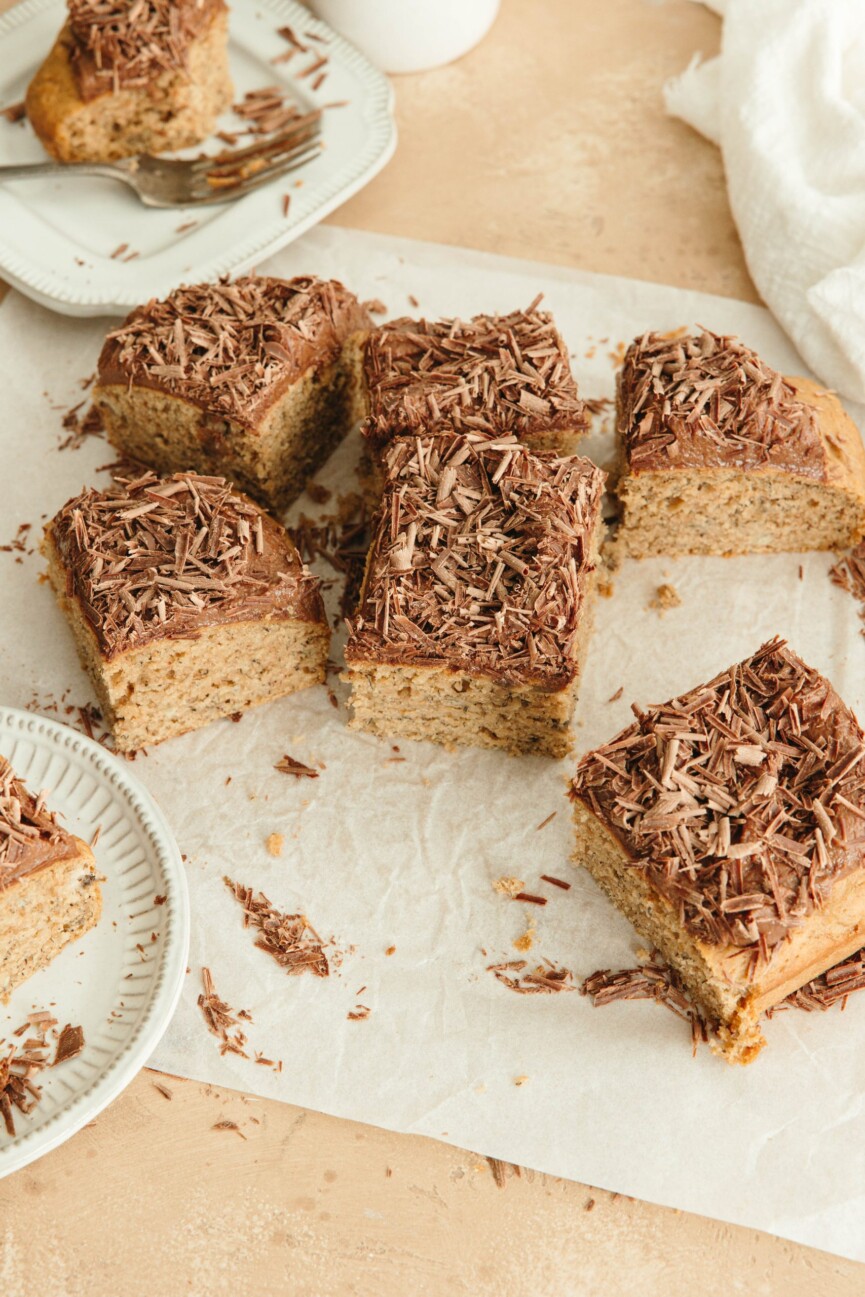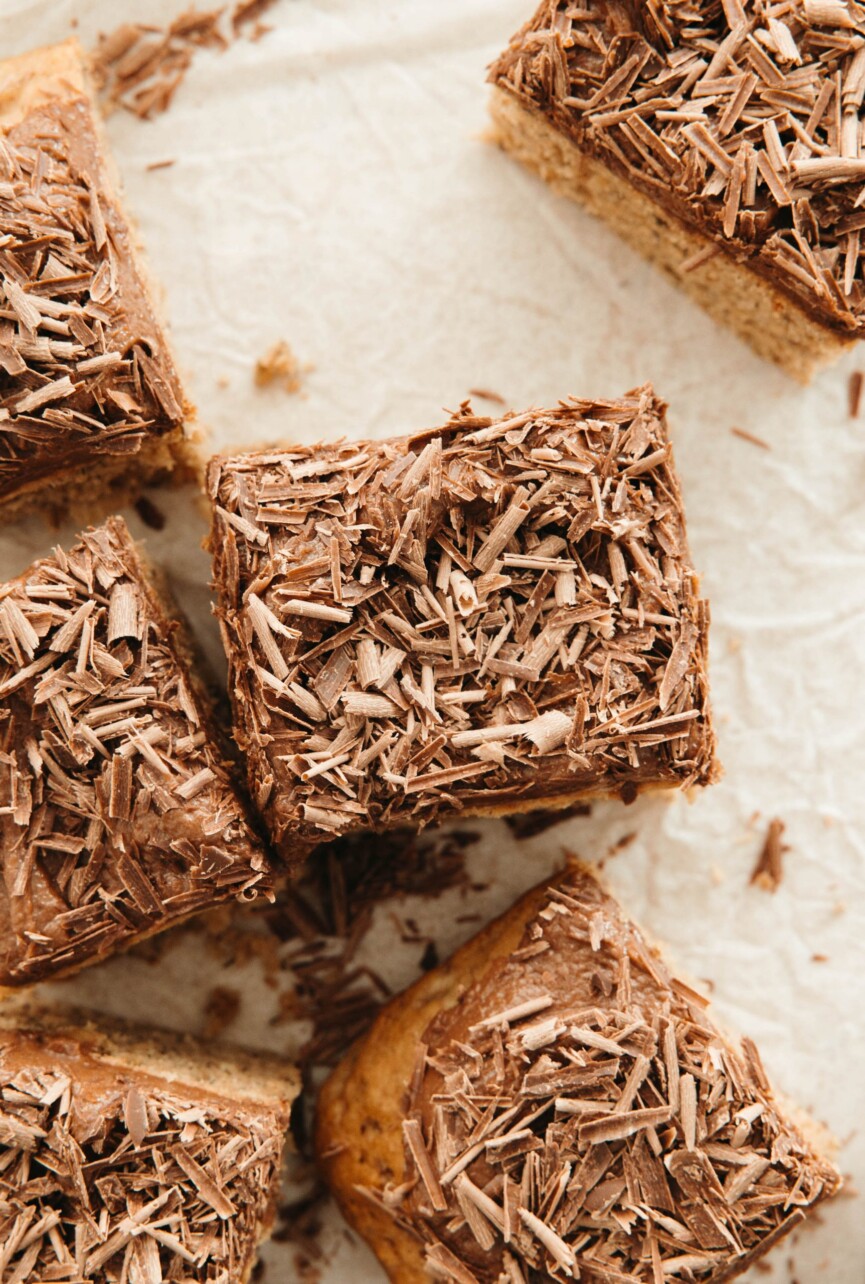 Storage Tips
Snack cakes are perfect for making on a Sunday night and eating for breakfast throughout the week. I like to wrap the cake in parchment paper and place it into an airtight container in the fridge to extend its shelf life. If you're going to finish the cake within a day or two, you can leave it out at room temperature in an airtight container.
I like to reheat the cake squares in the microwave for about 10-15 seconds. The cake will be fluffy and bouncy straight out of the microwave—perfect with a hot coffee in the morning!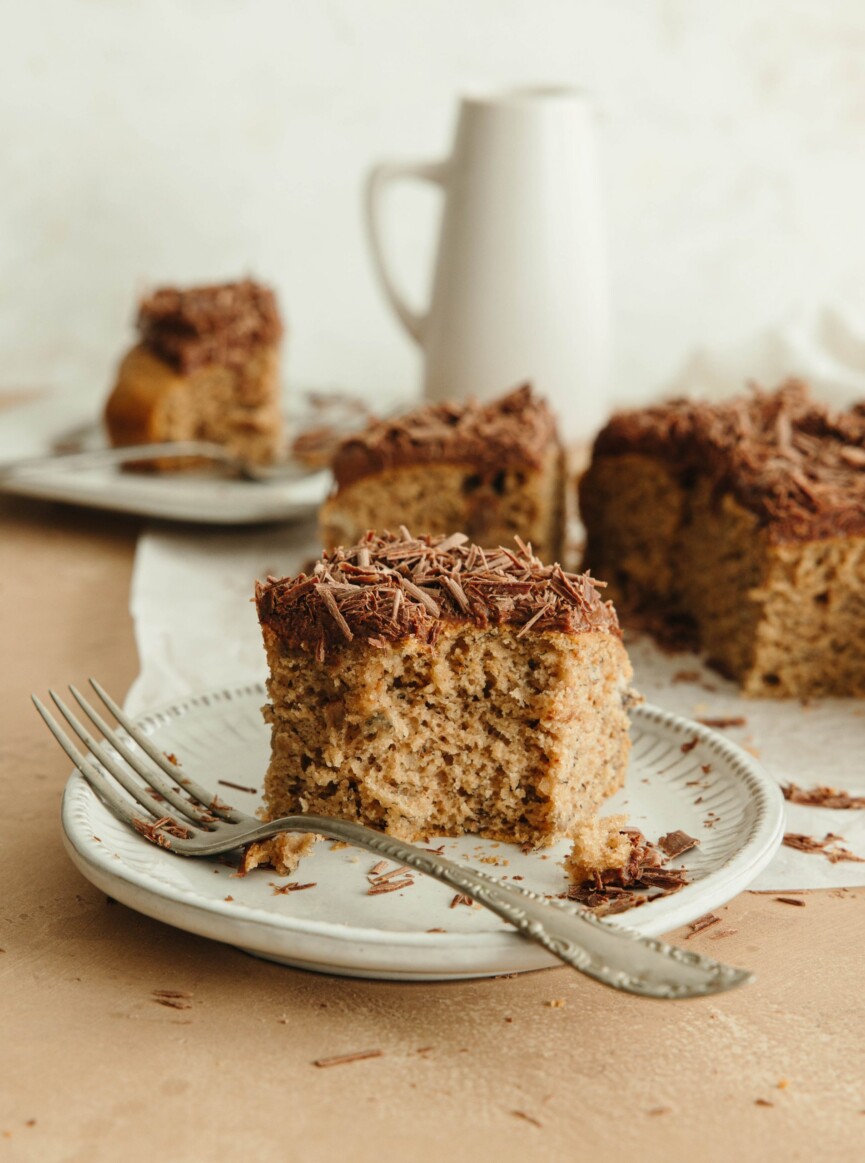 Print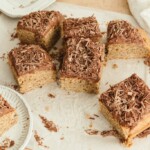 Peanut Butter Banana Snack Cake
---
Description
1/2 cup creamy peanut butter
2 egg yolks
2 egg whites, whipped
1/4 cup oil
1 tsp vanilla
1/4 cup milk
1/2 cup granulated sugar (60g)
1 tbsp brown sugar
2 bananas, mashed
1 1/4 cup flour
3/4 tsp baking soda
1/4 tsp baking powder
1 tsp salt
---
Line an

8

x8 cake pan with parchment paper, set aside, and preheat oven to 350 degrees F.
In a large mixing bowl, add the peanut butter, egg yolks, oil, vanilla, milk, and sugars. Whisk together until smooth.
In a separate bowl, add the egg whites and beat to stiff peaks.
Add the mashed banana to the wet ingredients and combine until incorporated.
Fold the egg whites into three parts to the wet ingredients, being careful not to deflate the egg whites.
Sift in the flour, baking soda, baking powder and salt. Fold into the wet ingredients.
Pour into lined sheet tray and place in oven. Bake for 25-26 minutes until a toothpick comes out clean.

Serve warm or wait to cool, frost, and enjoy!
---