'Tis the season to boost immunity. Whether you've been hit with the flu, a cold, or something in between, it's time to take stock of your immune health. From functional soups to citrusy elixirs, we have your hydration covered. In many ways, a well-stocked kitchen acts as a home apothecary. Basic ingredients—like lemons, ginger, and turmeric—are powerful healing agents. After all, food is medicine. But like all aspects of health, taking a holistic, well-rounded approach is key. Don't underestimate the power of deep sleep, minimal stress, and a toxin-free home. But first things first: drinks that boost immune system. A swifter recovery might just be a warm cup of broth away.
Feature image by Michelle Nash.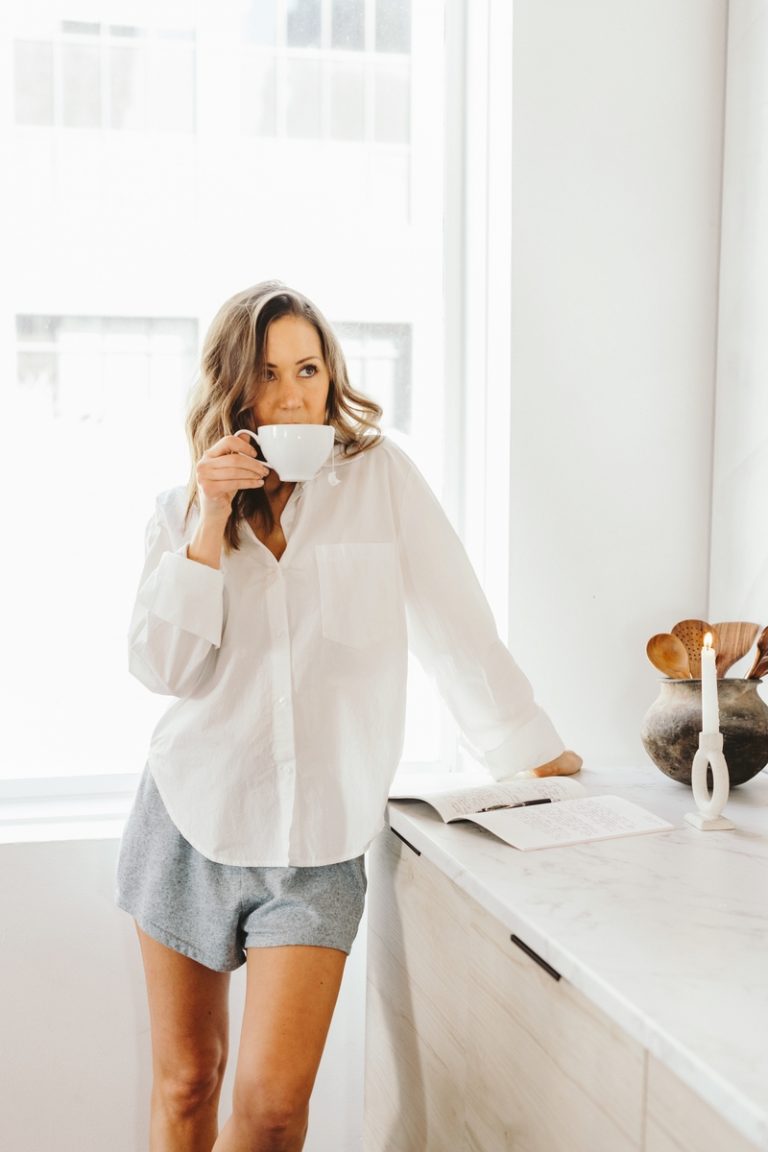 For A Healthy Body, Stay Hydrated
It's no surprise that diet and lifestyle influence your immune response. Getting quality sleep, prioritizing movement, managing your stress, and eating nutritious, fiber-rich food are some of the best ways to support your immune system. Of course, hydration is equally important. After all, a dehydrated body has trouble eliminating toxins and waste. And without an efficient removal process, your body is more susceptible to infection. Last but not least, dehydration can diminish energy levels, leading to a weakened immune system. Sip your way to hydration via a reusable water bottle and foods high in water.
Natural Remedies When You're Sick
Beyond rest, what are other natural remedies for colds, coughs, and the flu? Below are six ways to use food and supplements to support your immune health.
1. Stay Hydrated
No surprise here. Water helps to keep your nose, mouth, and throat moist. This helps your body get rid of built-up mucus and phlegm. Avoid dehydration with filtered water, coconut water (look for no-added sugar, like Harmless Harvest), or an immune-boosting tea.
Furthermore, try kombucha! One of the byproducts of the kombucha-making process is acetic acid. This has significant antimicrobial and antibacterial effects. This means that kombucha can help fight off infections like the common cold, sinus infection, or even the flu. Ultimately, you want to rotate through drinks that boost your immune system.
2. Stock Up On Bone Broth
Because viruses usually thrive in cold temperatures, drinking a hot beverage, like broth, might help avert the seasonal flu or common cold. At lower temperatures, our bodies tend to produce fewer antiviral immune signals and leave us more susceptible to infections. That is why bone broth is so helpful. When possible, choose organic/pasture-raised bone broth. If you don't consume animal products, opt for a low-sodium organic veggie broth. Warm a mug of veggie broth with ginger and lemon for a nourishing drink.
3. Increase Your Zinc
Zinc, an essential mineral, supports your immune system and helps your metabolism function. With a varied diet, most people get enough zinc. Food sources of zinc include chicken, red meat, chickpeas, nuts, and fortified cereals. This nutrient helps your body make germ-fighting white blood cells. It might help ease cold and flu symptoms. In essence, zinc helps your body fight the flu virus. Consult your doctor before adding zinc to your supplement routine.
4. Eat The Rainbow
Diet plays a major role in how quickly you can recover from the flu. Processed foods, sugar, conventional dairy, and caffeine aren't exactly healing ingredients. They're all potentially inflammatory. Instead, stick with unprocessed, whole foods. These are packed with nutrients and are easy to digest. Focus on balancing blood sugar while incorporating whole, minimally processed foods. Think: Mediterranean diet.
Furthermore, kitchari is one of the best foods to eat when you're sick. It's healing and easy on your digestive system. Otherwise, consider foods like bananas (they can help curb diarrhea), vitamin C-rich foods like bell peppers, and chili peppers, as they can open sinuses and break up mucus in the lungs.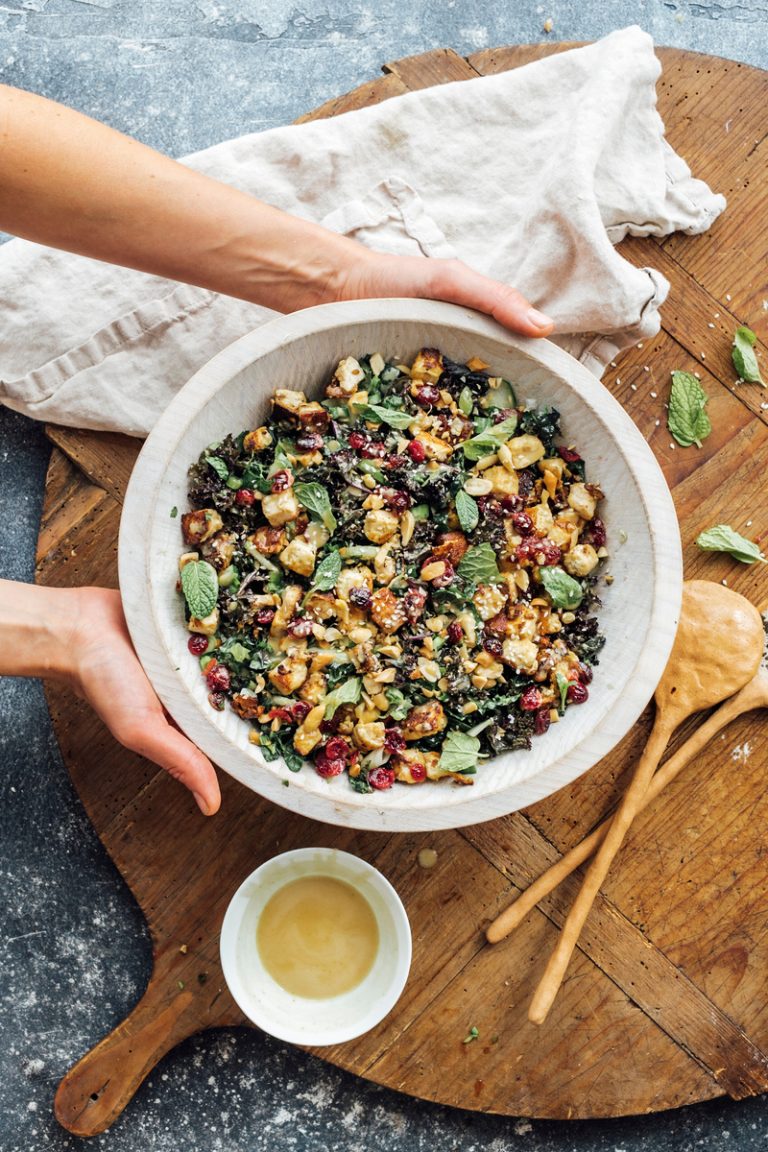 5. Consider Bee Propolis
Show your immune system some love with a daily dose of bee propolis. This all-star ingredient contains antioxidants and other immune-boosting compounds. Bee propolis has 300+ beneficial compounds, including vitamins, minerals, and antioxidants. This throat spray has a permanent spot in our medicine cabinet.
6. Gargle Sea Salt
That's right. Gargling can moisten a sore throat and bring temporary relief. Gargle with half a teaspoon of salt dissolved in eight ounces of warm water. Do this four times, daily. To reduce the tick in your throat, try an astringent gargle. Otherwise, steep one tablespoon of lemon juice in two cups of water and mix with one teaspoon of honey. Let the mixture cool to room temperature before gargling.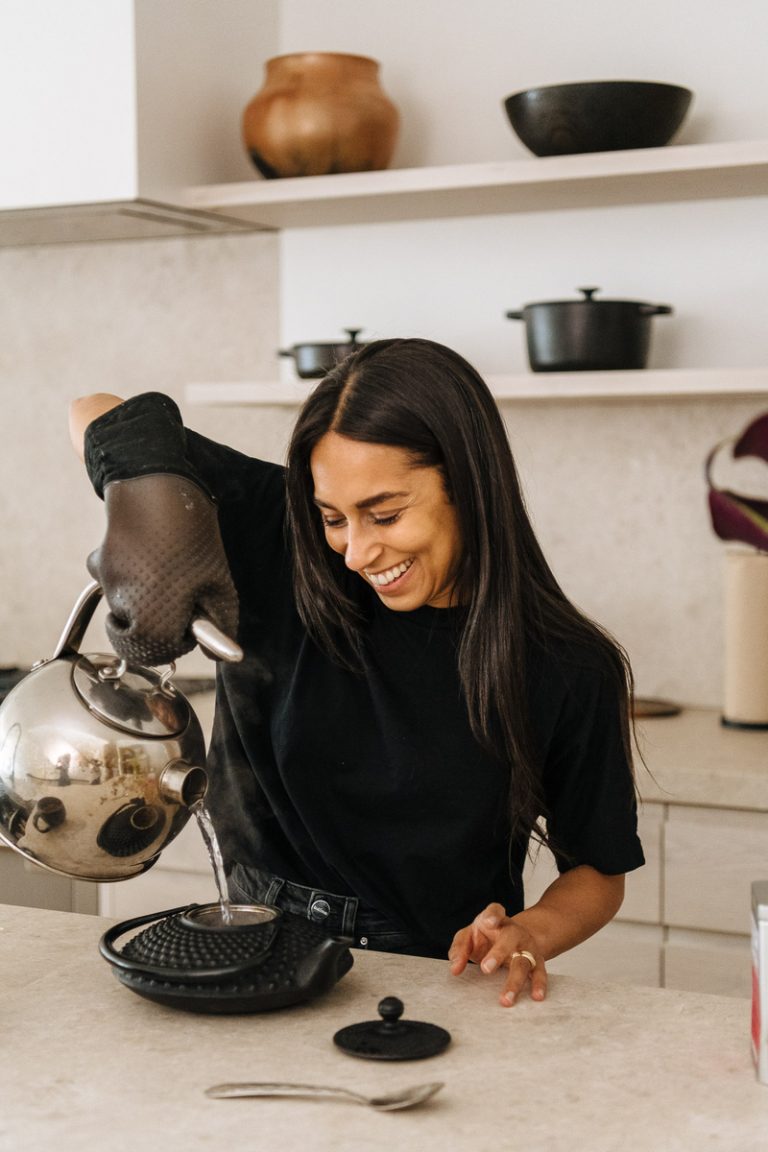 An Herb For Immune Health: Lemon Balm
Have you heard of lemon balm? Of all the herbs to eat to support your health, lemon balm is at the top of the list. Lemon balm is one of the most popular medicinal plants. It's anti-viral and can support stress response. As a rule of thumb, treat lemon balm as you would any other herb. It works especially well in place of mint, offering bright, fragrant notes. Add whole lemon balm leaves to green salads, or chiffonade the leaves and scatter them over a fruit salad for added zesty flavor.
10 Drinks That Boost Immune System
Without further ado, we've gathered 10 recipes to support your health. They're rich in antioxidants, but equally important, they taste comforting and delicious—just what the doctor ordered.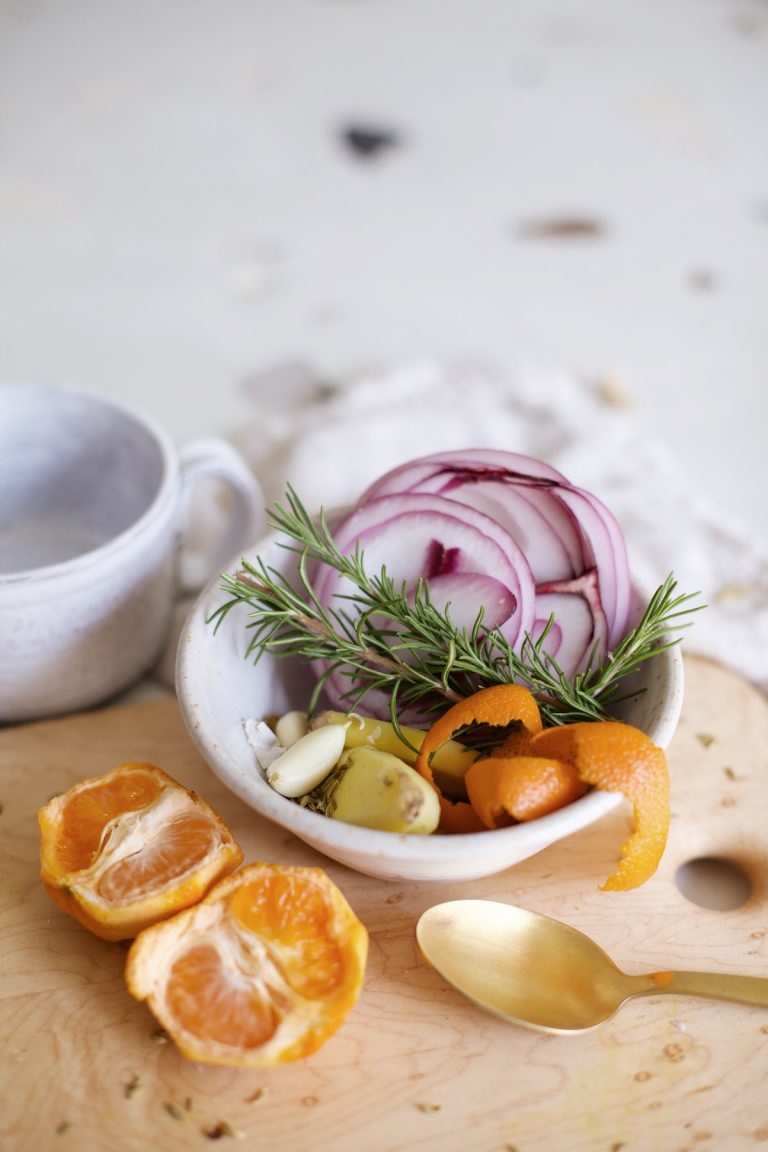 Immunity-boosting tea recipe—aka, immuni-tea. Using kitchen medicine (ingredients you can find right in your fridge or pantry!), this wonderful concoction fights colds, eases a sore throat, and can help calm a cough. It's super simple to make and can be tweaked depending on what you happen to have on hand.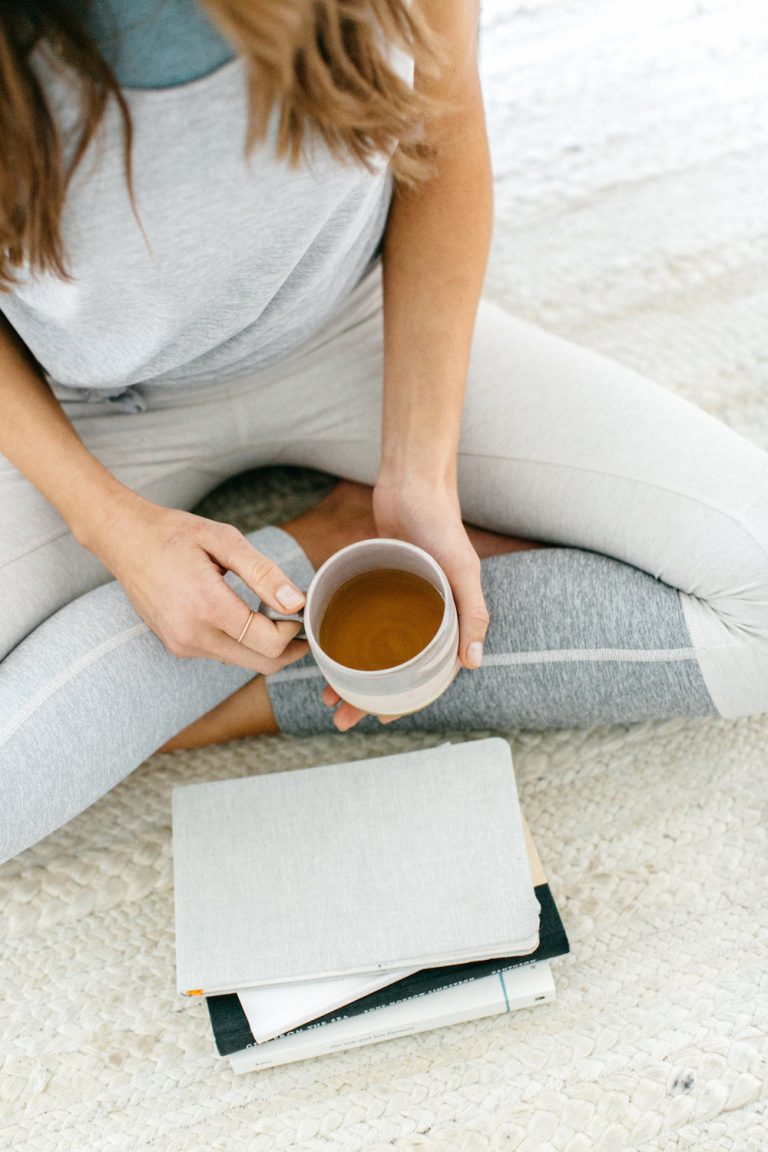 Have you heard of fire cider? This folk remedy drink is full of antimicrobial vegetables, roots, spices, and herbs to provide immune support all winter long. It works like this:
1. Choose ingredients that call to you (see my recommended list below) and cozy up in the kitchen, chopping and chilling for a little less than an hour to make the cider.
2. Put it aside! Ferment all of the potent immune-boosting ingredients in apple cider vinegar for 4-6 weeks.
3. Take up to one shot every day throughout the winter months.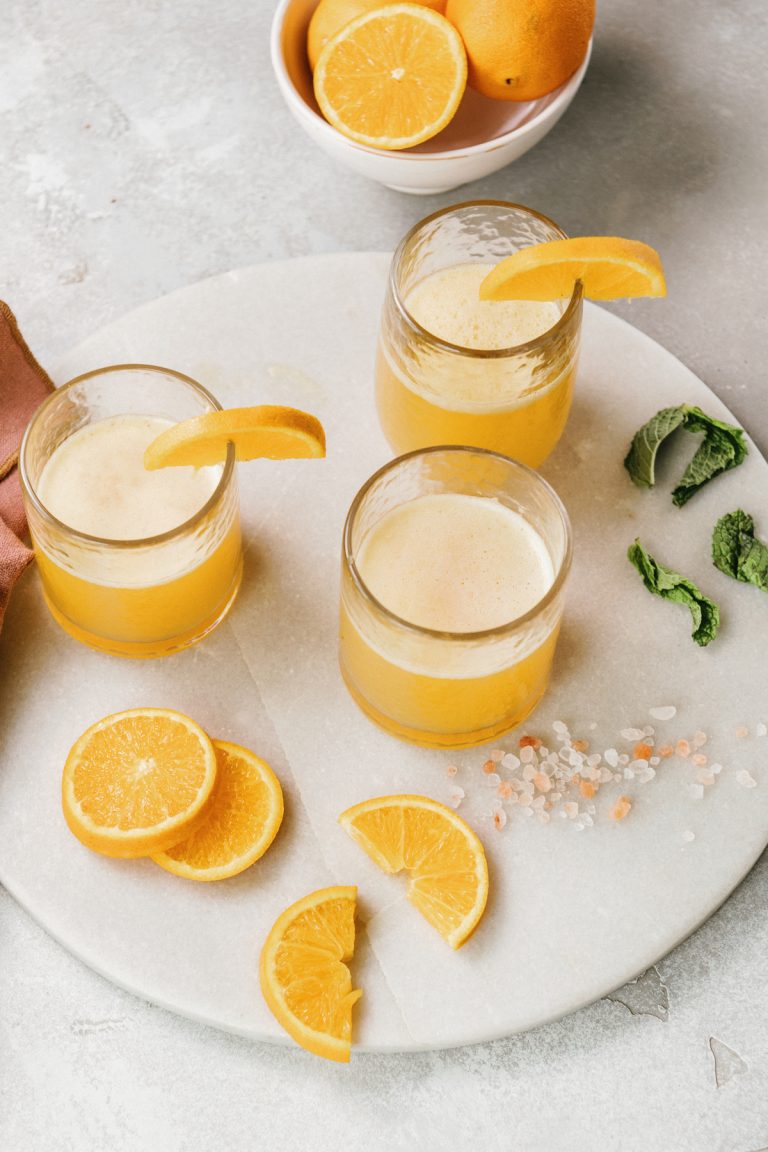 Consider the adrenal cocktail an elevated glass of OJ. Unlike its name suggests, this isn't actually a cocktail. Rather, the adrenal cocktail focuses on three nutrients: vitamin C, sodium, and potassium. These are key to maintaining adrenal health. This trio also helps maintain hormone stability, proper hydration, and electrolyte balance.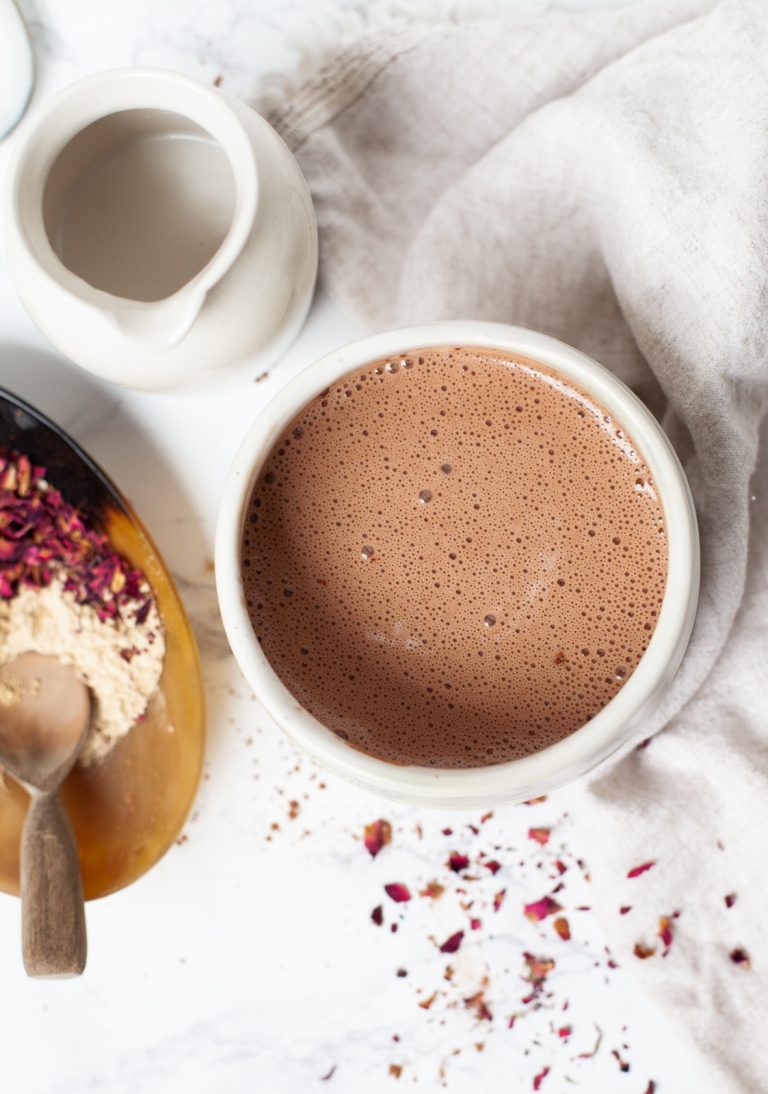 Health tonic or decadent treat? You choose. If you're expecting a Nestle hot chocolate, this probably isn't your drink. It's not too earthy, but definitely tastes (and is!) healthier than the packet version. It's lush and creamy, leaving you feeling relaxed rather than hyped up on processed sugar.
Cacao is loaded with essential and trace minerals to help balance mood swings. Maca is great for regulating hormones, mood, and has a high mineral and vitamin content. Collagen packs anti-inflammatory power and supports gut, skin, hair, and nail health. Last but not least, the drink's adaptogens support adrenal health, the immune system, and help our bodies adapt to stress—all important when you're feeling under the weather.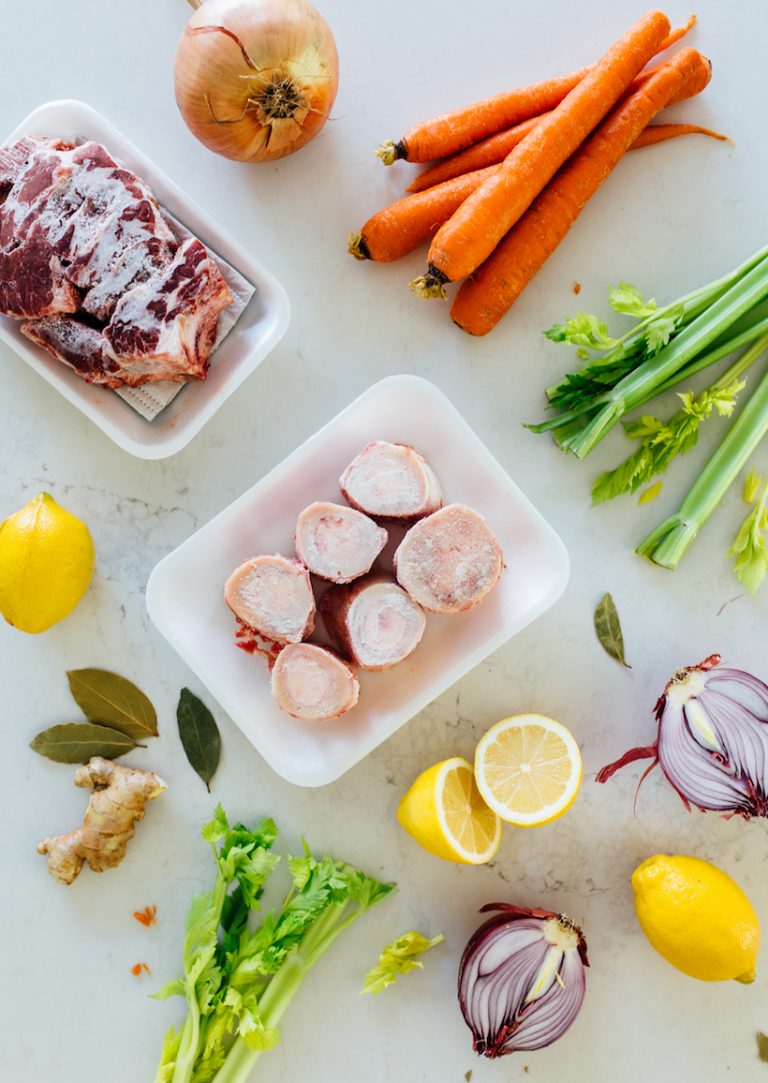 Bone broth serves as a great way to replenish the fluids you lose when you're sick, while also providing your body with valuable electrolytes from the sodium in the broth. Bone broth's amino acids reduce inflammation, and L-glutamine—specifically—reduces gut inflammation. This is another reason why bone broth is incredibly nourishing when you have a cold, cough, or flu.
In essence, bone broth supports the immune system by giving it a hefty dose of immune-boosting minerals (without the burden of a stressful digestive process). Source a pasture-raised pre-packaged bone broth or aim to find organic bones to make homemade stock.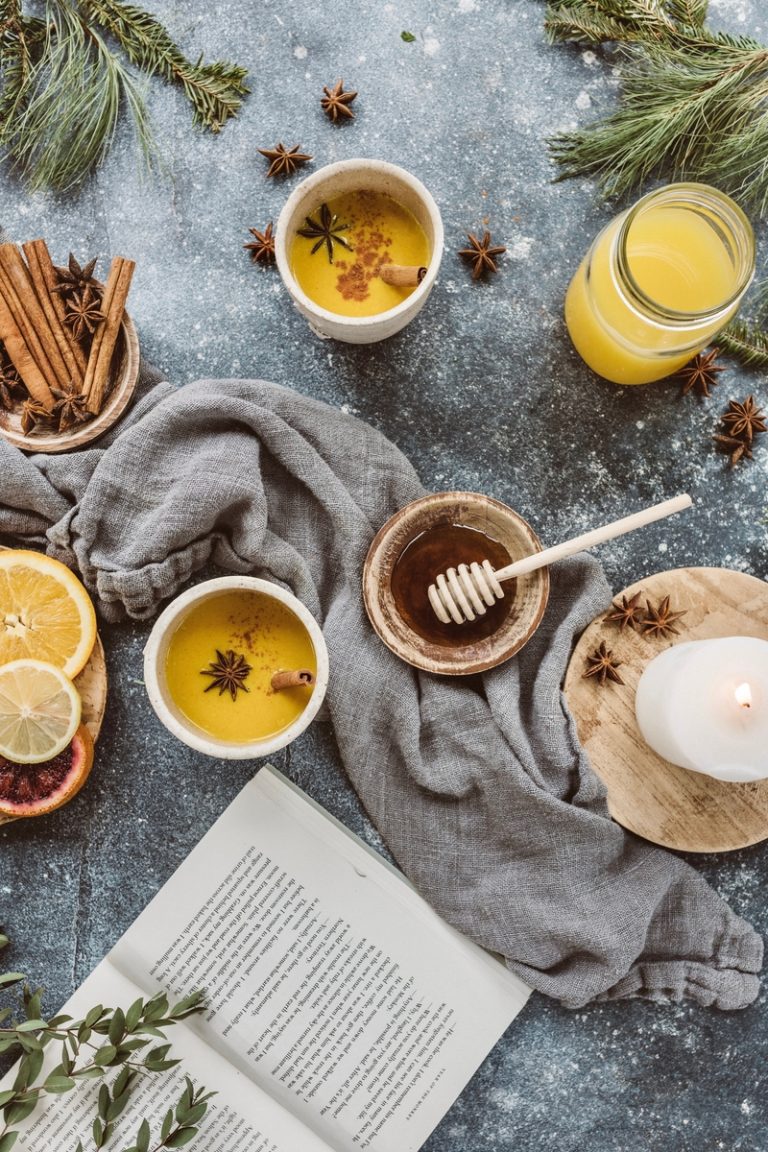 Our favorite way to incorporate 100% orange juice? In a warm, slightly spiced elixir. Of all our winter wellness tips, this is the most delicious one. You'll want to sip on this nourishing drink all winter long. This mug of citrus contains vitamin C, electrolytes, freshly grated turmeric (anti-inflammatory), creamy coconut milk, and more. Drink this in the morning or at night before bed.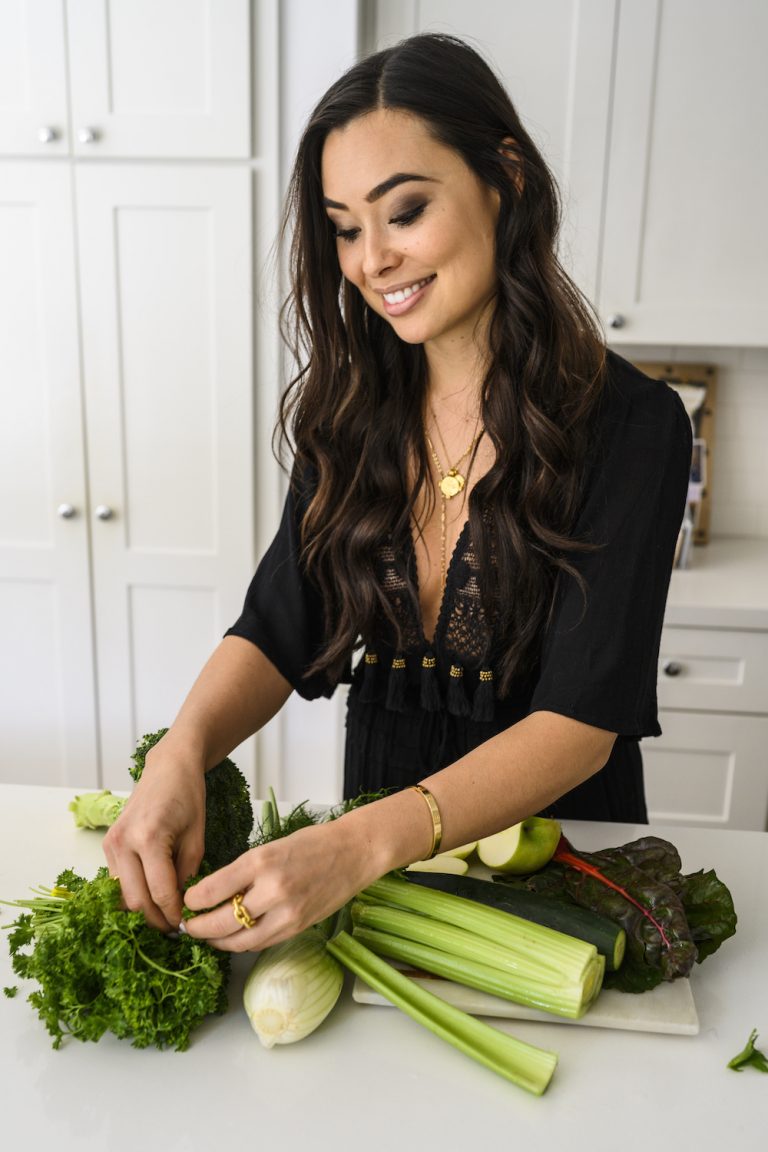 Ultimately, juicing is an effective and easy way to meet your daily quota for essential vitamins, minerals, and other valuable cancer-fighting nutrients. Fruit and veggie juices supply antioxidant nutrients like vitamin C and beta-carotene—both important for boosting immunity and protecting against oxidative stress. Plus, juicing can help with lowering blood pressure. Of course, consistent juicing can also lead to healthy weight loss, provide the body with energy, and increase potent antioxidants to aid in performance and overall health.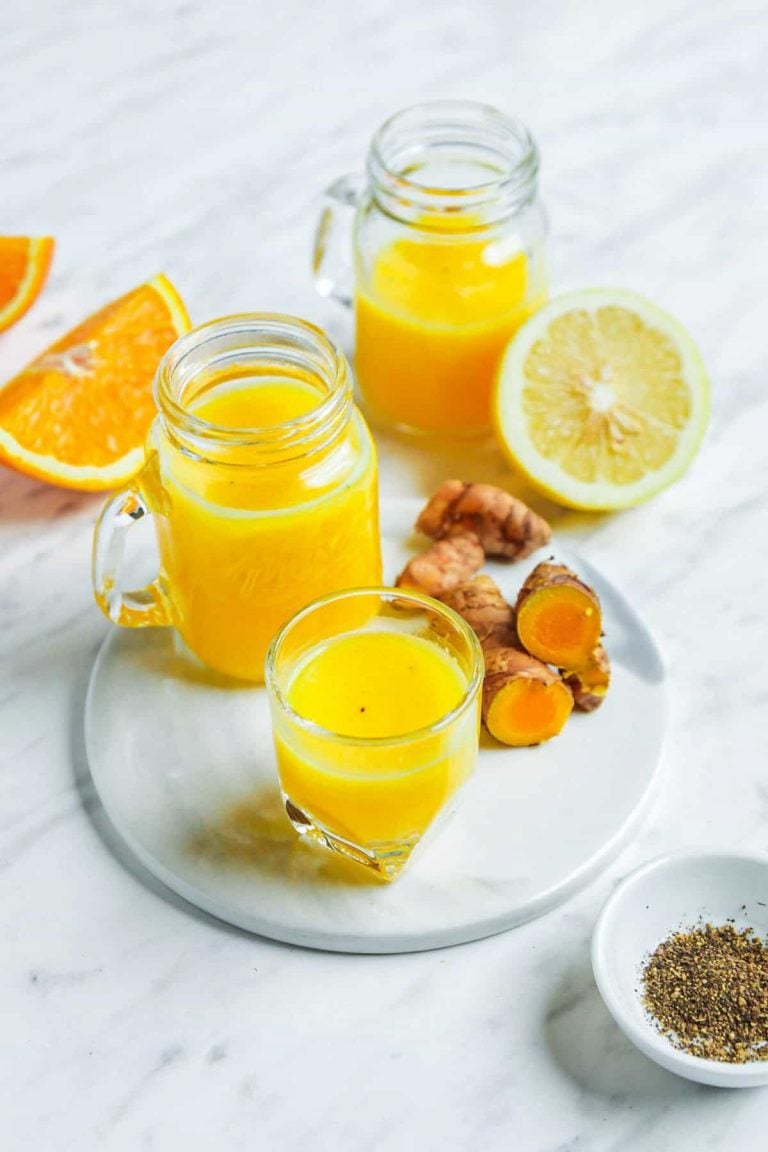 This delicious wellness drink is made with fresh turmeric, ginger, orange, and lemon for a sip that helps protect your immune system. Best of all, this refreshing juice comes together in no time. Add all of the ingredients to a blender, blend on high, and sip on it for days. It has a slight kick from the black pepper and ginger, but your sinuses will thank you.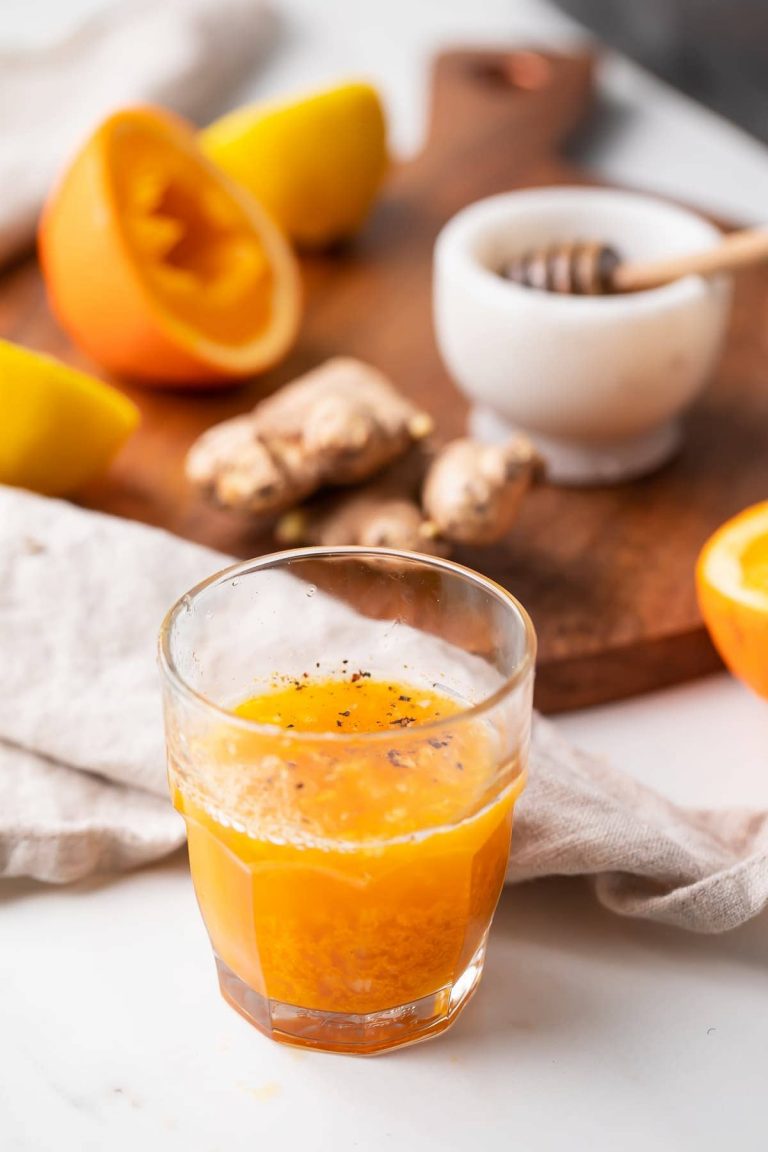 This immune booster shot recipe has everything you need to raise that immune system! With functional ingredients like garlic, ginger, lemon, orange juice, and apple cider vinegar, it's packed with immune-loving nutrients. Help stave off colds and other illnesses with a daily shot of this fire cider-like drink.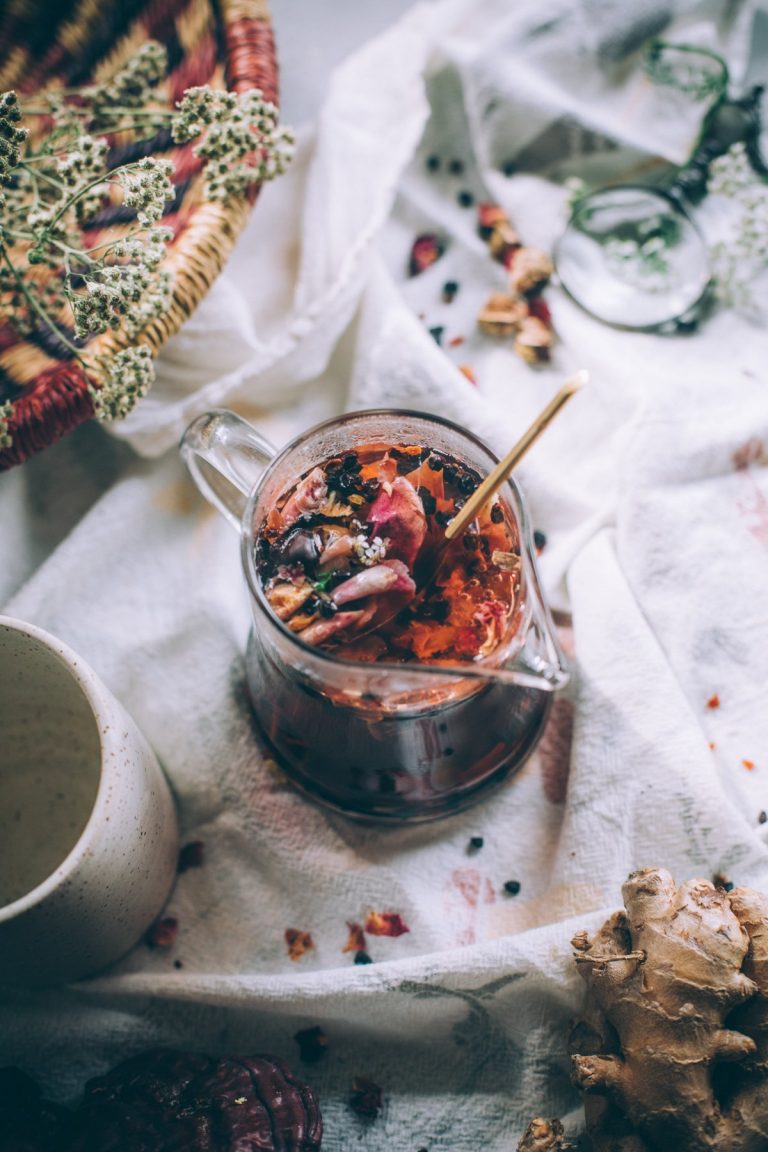 Whether or not you're able to forage for a few of these ingredients, this immune-boosting winter tea is perfect for both everyday drinking and special occasions. This tea recipe is warming, delicious, and immunity-boosting. It's caffeine-free and focuses solely on the herbs' medicinal properties. Think: elderberry, rosehip, ginger, and reishi mushroom. You should be able to find most of these ingredients at your local health foods store, co-op, or online.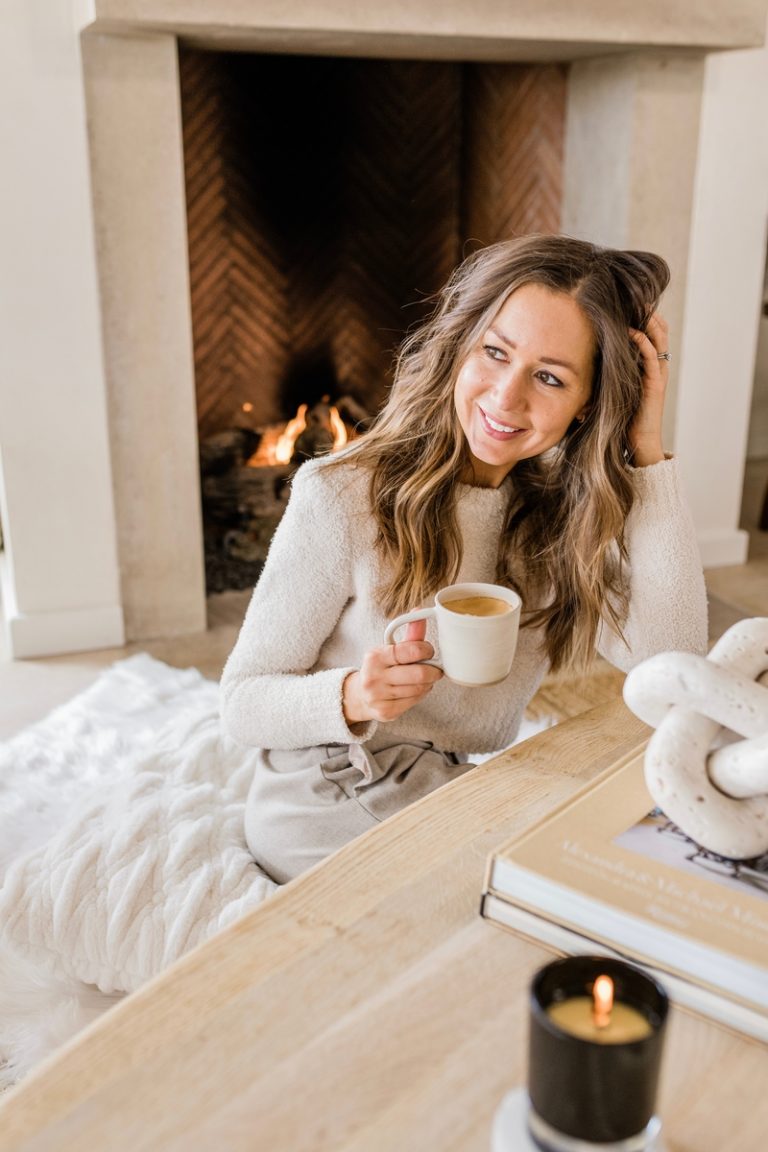 Products We Love For Overall Health And Wellness
If you're not in the mood (nor have the energy!) to whip up a homemade immune-supporting drink, we have you covered.
Say hello to your new morning ritual and an effective way to boost your immune system. In essence, MUDWTR is a mushroom coffee alternative made with organic ingredients. With a fraction of the caffeine found in coffee, you get focus, energy, and immunity without the jitters. On this dream team of adaptogenic mushrooms, you get lion's mane for focus, cordyceps for natural energy and vitality, and king trumpet, reishi, turkey tail, maitake, and shiitake to support your immunity.
In one simple scoop, benefit from comprehensive nutrition and gut health support. Sayonara, chalky green powders. Athletic Greens actually tastes good (as in, tropical!). Through AG1, you get your daily dose of vitamin C and zinc. Plus, it's packed with superfoods, adaptogens, and antioxidants. With 75 vitamins, minerals, and whole-food sourced nutrients, it's all you need—really.
Made with organic elderberry, goji berry, and blueberry, this bottled tonic is equally refreshing as it is functional. Whether you're looking to incorporate more plant-based foods into your diet, support your overall health, or get a dose of antioxidants, Sunwink is it. Swap your go-to bubbly water for this enhanced sparkling bevvy. Your taste buds—and your immune system—will thank you.