For me, fall starts with a feeling. A craving to get back into my healthy habits and daily routines, to be more productive again (in a non-toxic way), to take stock of my life and press reset. Because resets aren't just reserved for the new year. It's always a great time to check in with what is—and isn't—serving you, and to return to the rituals that keep you grounded and inspired. That's why I swear by doing a fall skin reset routine for looking and feeling my best.
Featured image from our interview with Mary Ralph Bradley by Michelle Nash.
What is a fall skin reset?
After getting a little lax with my skincare over the summer—vacation is vacation for a reason—I always dedicate the beginning of fall to a full skin reset. I'll liken it to an everything shower. It's the latest term for that long, steamy shower you take to do everything: a hair mask and scrub, shave and exfoliate, and finishing things off with a face mask.
A fall skin reset is like an everything shower for your face. It's a much-needed answer to that craving for a clean slate. And while you can't transform your skin completely overnight, you might be surprised what a dedicated reset routine can do.
Instead of sporadically throwing on a clay mask, a targeted reset ritual performed with quality (read: not stripping) products in the right order is like doing a facial in your own bathroom. And good news! You don't need to feel bad if you can't carve out the time for it every day—you're not supposed to. Committing to a fall skin reset just once a week, or even every other week, might be all you need to detox your pores, slough off the rough summer living, and get glowing for fall.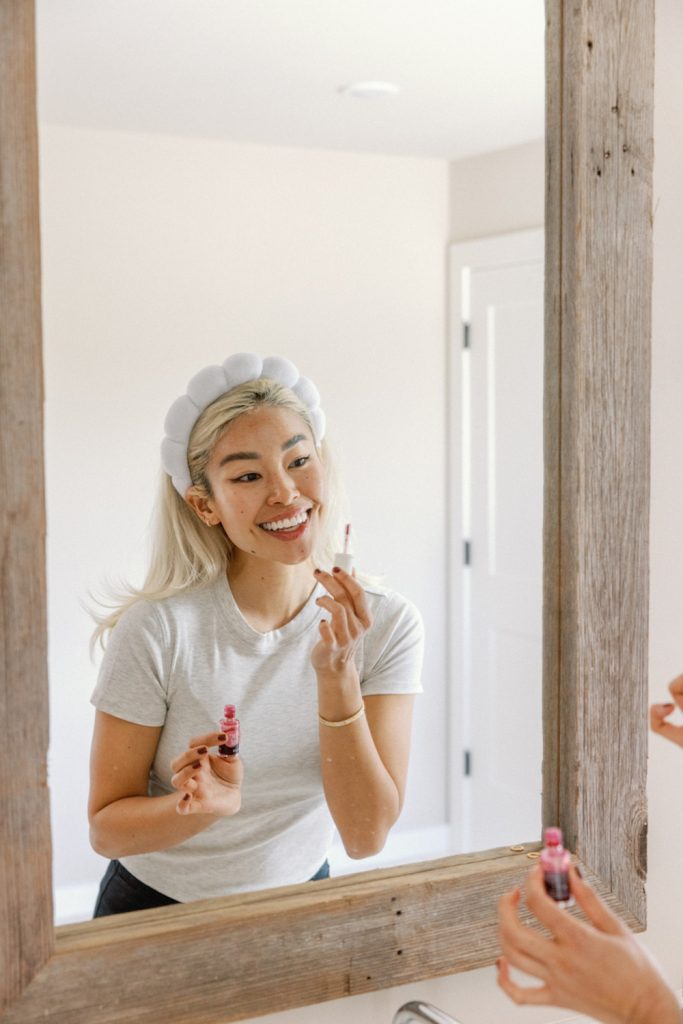 How to Do a Fall Skin Reset
A fall skin reset focuses on two main goals: detoxing your skin to get all the bad stuff out and nourishing your skin to put good nutrients back in. You want to do your best to scrub away any damaged skin from the summer sun and UV exposure, while fortifying your skin barrier to prepare for the cooler months. But don't overdo it! While a long spa-like treatment for your face is one thing, trying to hard to overcompensate with strong ingredients can backfire.
The Best Spa Treatments to Reset Your Skin
The easiest way to completely reset your skin for fall is to treat yourself to a facial. Your aesthetician is trained to strike the delicate balance between repair and reinvigoration. And there are countless peels, lasers, and tools to support any skin type and concern.
If you go the professional route, these are the best in-office skincare treatments for a fall skin reset.
Best treatment for hyperpigmentation: Chemical Peels
Chemical peels are a step above any acid serum you can apply at home. I'm a proponent of the bi-annual chemical peel—once in January to ring in the new year (new skin, new me I always say), and once in September to strip away the sins of summer.
Though the in-office process only takes a couple of swipes, the healing process is pretty extensive. For 7-10 days, your skin will literally peel off. Arrange your schedule accordingly.
Best treatment for uneven skin texture: Microneedling
Just as it sounds, microneedling involves a tool of tiny needles that puncture into your skin to stimulate cell repair and collagen production. It addresses texture concerns like fine lines and scarring. Right after a microneedling treatment, expect some redness and maybe some swelling. However, you can get back to your routine right away with minimal downtime.
Best treatment for redness: Intense pulsed light laser
This laser is the best solution for sun damage. Whether you're targeting sun spots or redness from broken vessels or rosacea, this laser treatment sloughs off damaged skin with more targeted peeling than a full peel. But you still get those dramatic results.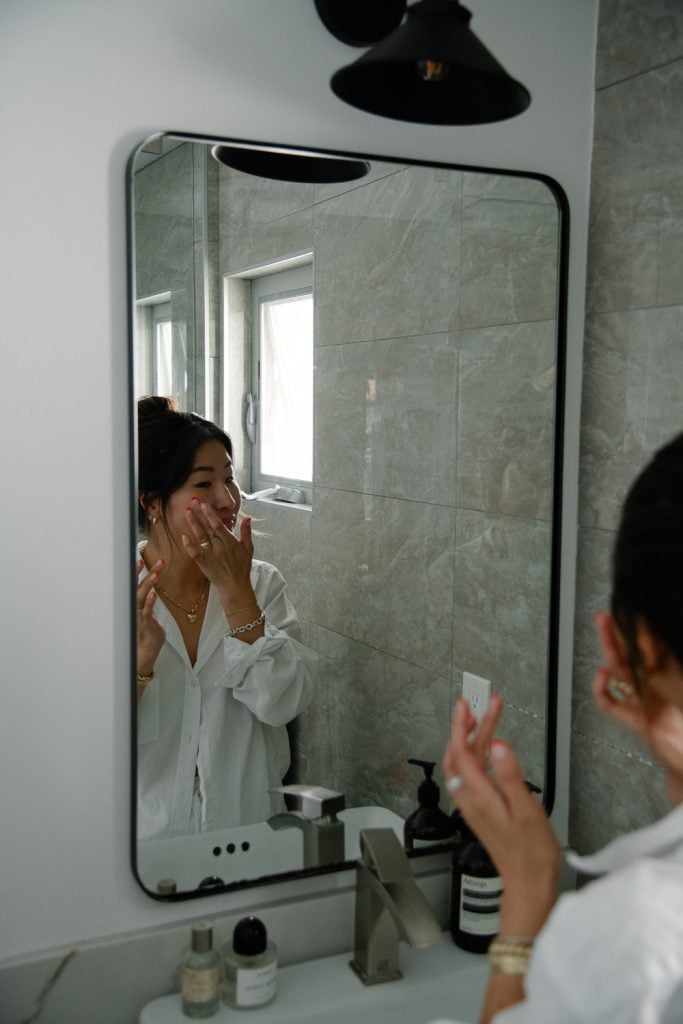 The Ultimate At-Home Fall Skin Reset Routine
While I love the luxury of occasional professional treatments, they're not the only way to get glowing, healthy skin for fall. These treatments are pricey—and they're a nice-to-have, not a need-to-have. Especially when, with an hour or so dedicated to just your face, you can give yourself an at-home spa treatment that will leave you just as reinvigorated. Here's how to make the magic happen for your skin, from the comfort of your home.
Every product is curated with care by our editors and we'll always give an honest opinion, whether gifted or purchased ourselves. If you buy something through our links, we may earn a small commission at no cost to you.
Step 1: Double Cleanse
Give a little extra oomph to the first step of your routine by trying double cleansing. A double cleansing ritual gets past the surface of your skin to deeply cleanse your pores. For your first step, choose an oil cleanser to help give back moisture to your skin and prevent drying it out.
Step 2: Exfoliating Treatment
Exfoliation is one of the best ways to see instant results. An exfoliating treatment can give you softer skin overnight—or even in minutes. AHAs work to refine dry, rough spots and BHAs clear out sebum from deep within your pores. Together, they create a fast-acting smoothing effect.
Over time, exfoliation also addresses skin texture and dark spots. But for the full reset feeling, try an exfoliating mask for baby-soft skin instantly after wiping it off. But use in moderation—too much of a good thing can deplete your skin barrier.
Step 3: Detox Mask
With your skin freshly smooth and your pores unclogged from exfoliation, it's time for the next step: deep detox. Use a clay mask to soak up excess sebum and leave your skin feeling squeaky clean. But although there might be something satisfying about the kitchen-sink clay masks, look for a formula that also contains nourishing ingredients so you don't leave your skin dry or irritated.
Step 4: Hydrate
If you have drier skin, follow up your exfoliation with a hydrating mask in lieu of the detox mask. A fall skin reset also means preparing your skin for the cooling temperatures. The earlier you start drenching your skin with hydrating ingredients, the better.
Step 5: Fortify Your Skin Barrier
After piling on all those actives, you want to make sure you're taking extra steps to help your skin barrier. Add barrier-boosting ingredients (think antioxidants, vitamins, ceramides, peptides, and anything hydrating) to your daily routine to keep your skin healthy and glowing through the fall and winter.
Step 6: Switch Up Your Serums
The changing of seasons is like the changing of the guard. I rotate out my summer serums—mostly geared toward preventing hyperpigmentation and giving me a summer glow—to fall/winter serums. During this season, I prioritize antioxidant-rich blends that focus on healing and treating damaged skin.
Step 7: Go for a Thicker Moisturizer
Another must to prepare your skin for the upcoming cold front is switching out your moisturizer for a more heavy duty formula. Whatever your skin type, add a thicker moisturizer than you use in the summer for soft skin all season long.
Step 8: Seal the Deal with a Face Oil
The final step in your skincare routine should be a facial oil. It seals in everything that come before it with an occlusive layer to locks it all in. Don't worry, any skin type can benefit from a face oil, so long as you choose the right one. And with winter coming, this could be the key to glowy skin all year round.
Step 9: Don't Skip Your Lips!
The cooler weather is hard on your lips! Start showing them some TLC now to prevent dry, cracked lips when the temperatures drop.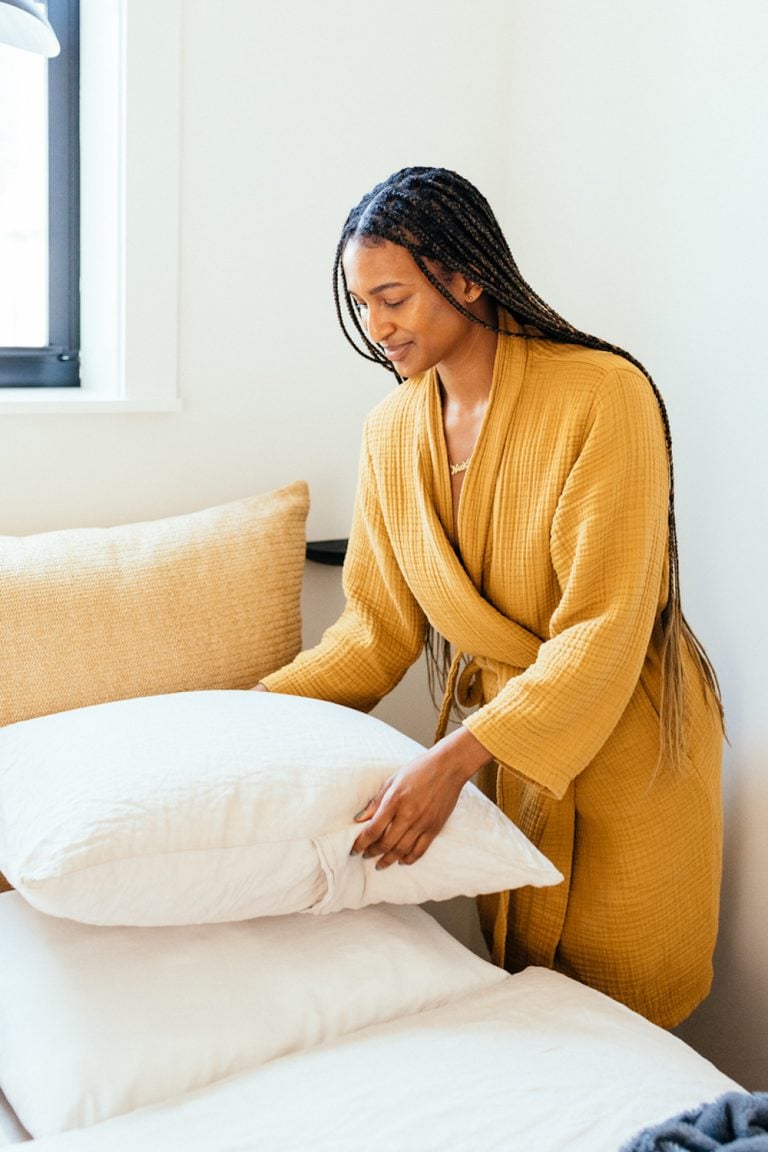 Bonus: Make a Spa Night of It
If you're going through a full fall skin reset routine, you better make it something to look forward to. Adding some extra flair will encourage you to make your reset a sacred time for you to slow down and savor the skin-rejuvenating results.