There are few summer traditions that are more special than beach dinners with friends and family, a glass of rosé in hand, and a casual menu highlighting all of the season's best produce. With the sun setting over crashing waves and my favorite summer playlist humming in the background, the ambiance is set—no need for anything more.
Beach dinners can and should be beautifully simple. The menu should be full of seasonal ingredients, easy enough to prepare, simple to pack in a basket and require little-to-no serving utensils. Honestly, I'd be happy with a PB&J as long as it comes with an ocean view, and your guests likely feel the same. But of course, here at Camille Styles, we're all about elevating the everyday—so even though the beach is the perfect casual setting for friends and family to gather, your meal deserves to be special.
In hopes of inspiring you to take your next meal by the sea, I've rounded up some of my go-to, picnic-approved main course and dessert recipes. From snacks for dinner to tacos to brownies, you're guaranteed to make waves with whatever meal you choose.
Featured image by Kristen Kilpatrick.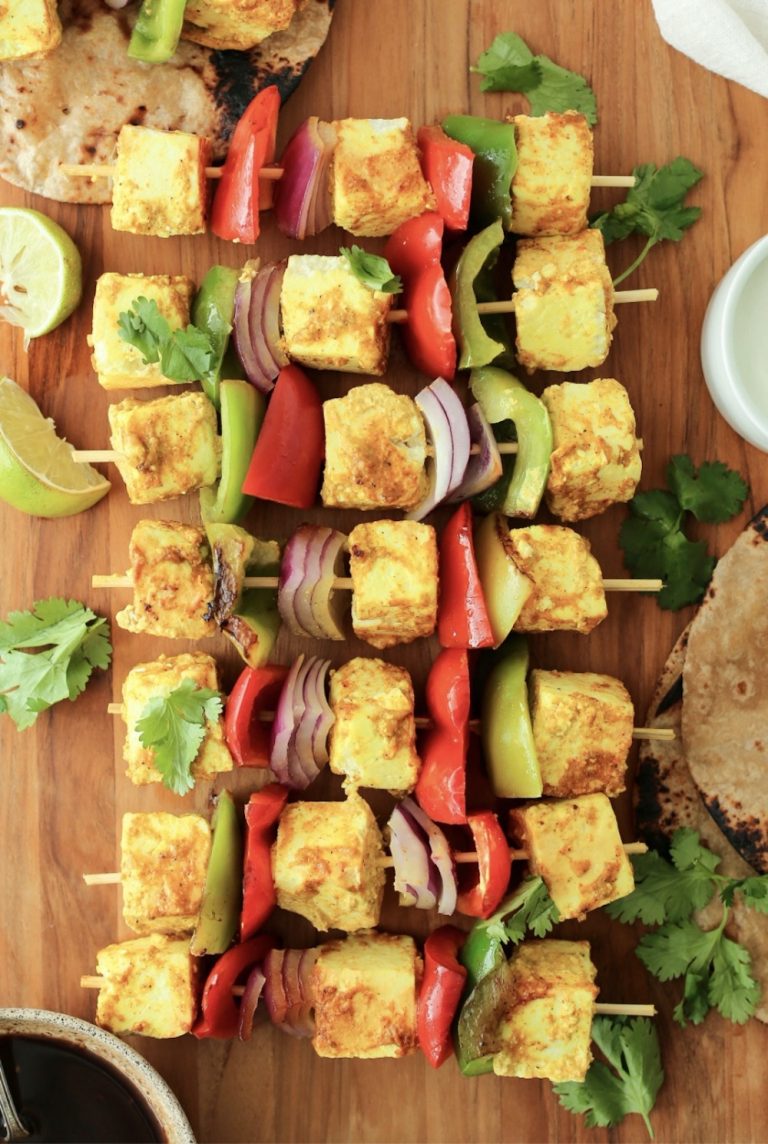 16 Main Course Recipes for Beach Dinners
Why We Love It: The ultimate beach dinners require no plates and zero utensils to pack. Enter: Paneer Tikka Kebabs. This flavor-packed vegetarian dinner can be easily transported to the beach in a casserole dish or plastic container for guests to grab and eat as they please. Throw some rice or naan into your picnic basket and you've got a well-rounded meal that everyone can enjoy.
Hero Ingredient: Have no fear, paneer is here.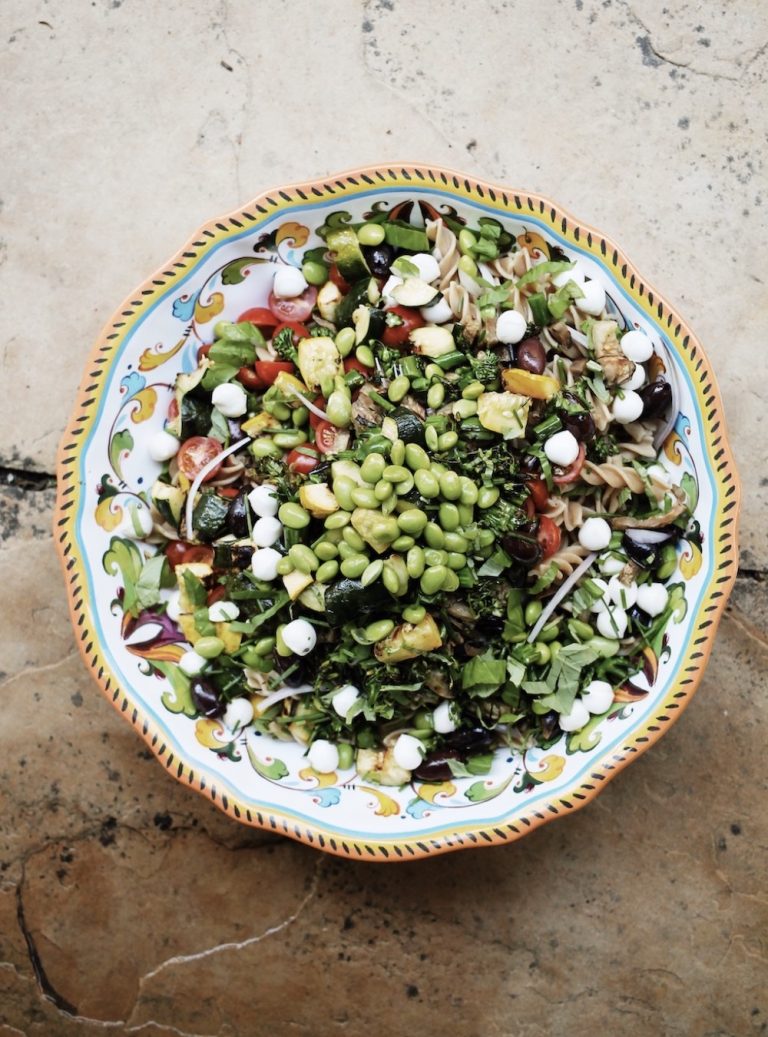 Why We Love It: This pasta salad is a recipe you'll turn to over and over again for its hearty and fresh seasonal flavors. Packed with plenty of summer veggies and herbs, pasta salad makes for the perfect beach dinner, considering it can really be enjoyed at any temperature. Just toss the ingredients together in a portable dish, serve on paper plates or bowls, and voila. You've got a picnic-proof meal that satisfies with every bite.
Hero Ingredient: The edamame adds a delicious crunch and plenty of protein.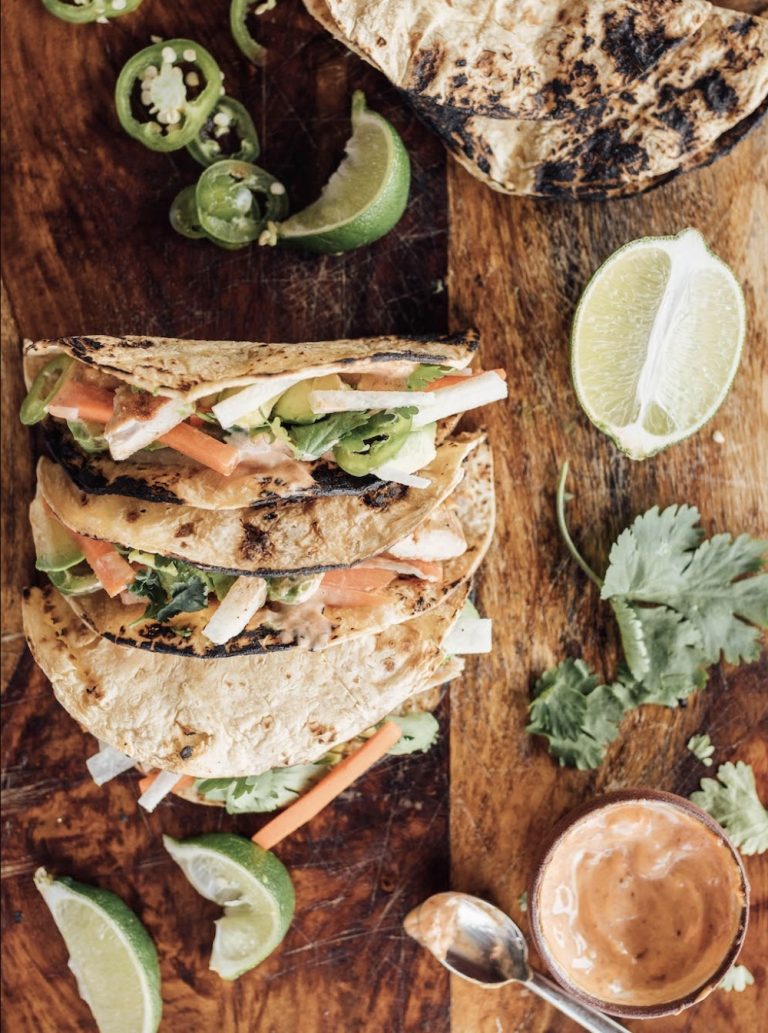 Why We Love It: Camille describes these tacos as heaven in a corn tortilla, and I have to agree. The jicama and carrots add the perfect crunch, while the mint and chipotle aioli bring a cool freshness to your taco. While I typically suggest setting up taco night as a buffet, when it comes to beach dinners, it's easier to assemble the tacos beforehand and line them up in a reusable container for transport. That way, guests can simply grab and get going.
Hero Ingredient: Hooray for jicama.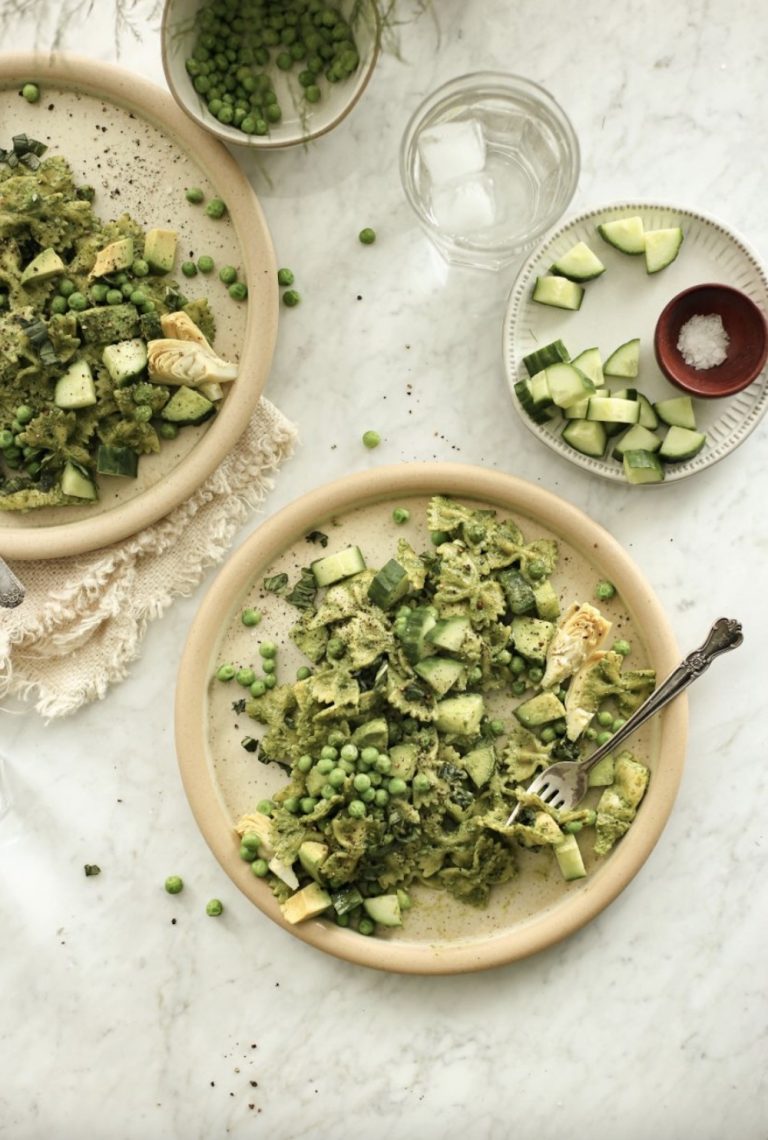 Why We Love It: Our food editor turned the viral TikTok Green Goddess Salad into the pasta salad of our dreams (bonus: it's vegan!). This recipe is full of peas, artichokes, cucumbers, avocado, and celery, sticking with the obvious green theme, and is dressed in a creamy, tahini-based version of traditional green goddess dressing. I personally prefer to eat this salad cold, but if it warms up on the car ride over to the beach, it tastes great at room temperature, too.
Hero Ingredient: The dressing makes this recipe.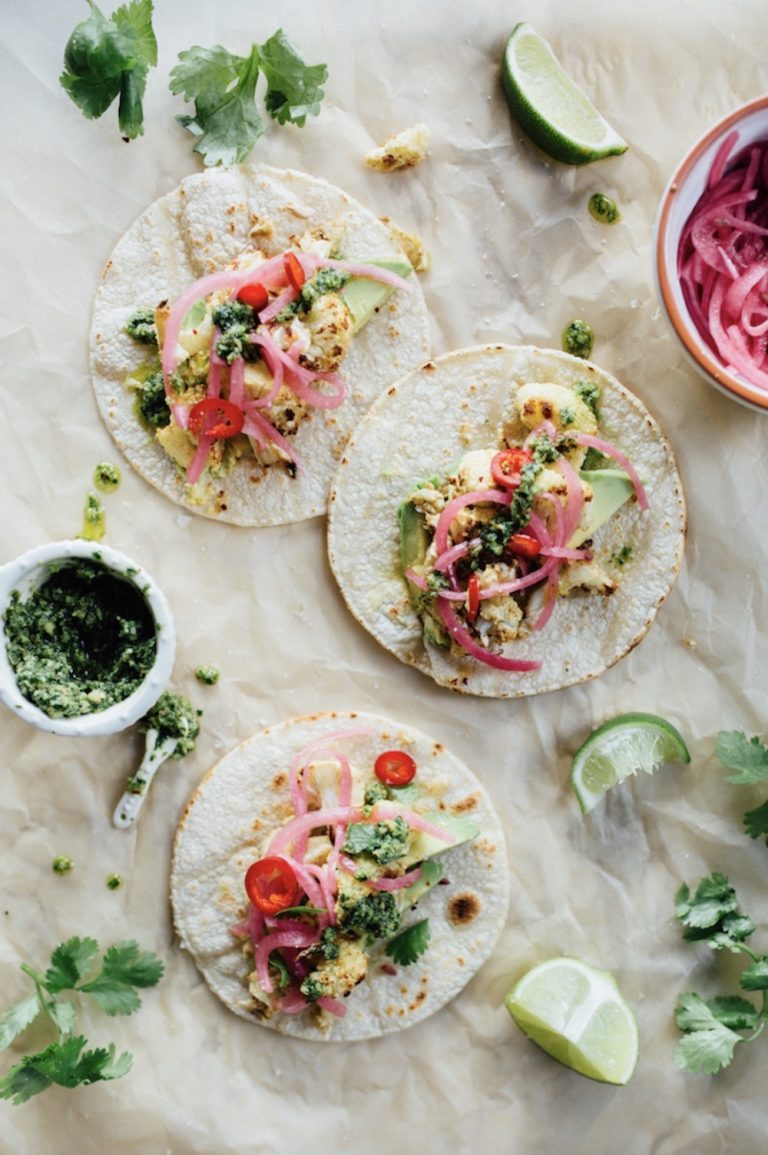 Why We Love It: I drool thinking about the crispy, caramelized cauliflower in these tacos. Even meat lovers won't complain when diving into these flavorful, vegan beauties. The best part about these tacos is that everything can be prepared in advance and hang out at room temperature until you're ready to eat. Just be sure to bring a knife and slice the avocado beachside so it doesn't turn brown. Oh, and bring extra cilantro pesto for dipping.
Hero Ingredient: Cauliflower has some serious power over me.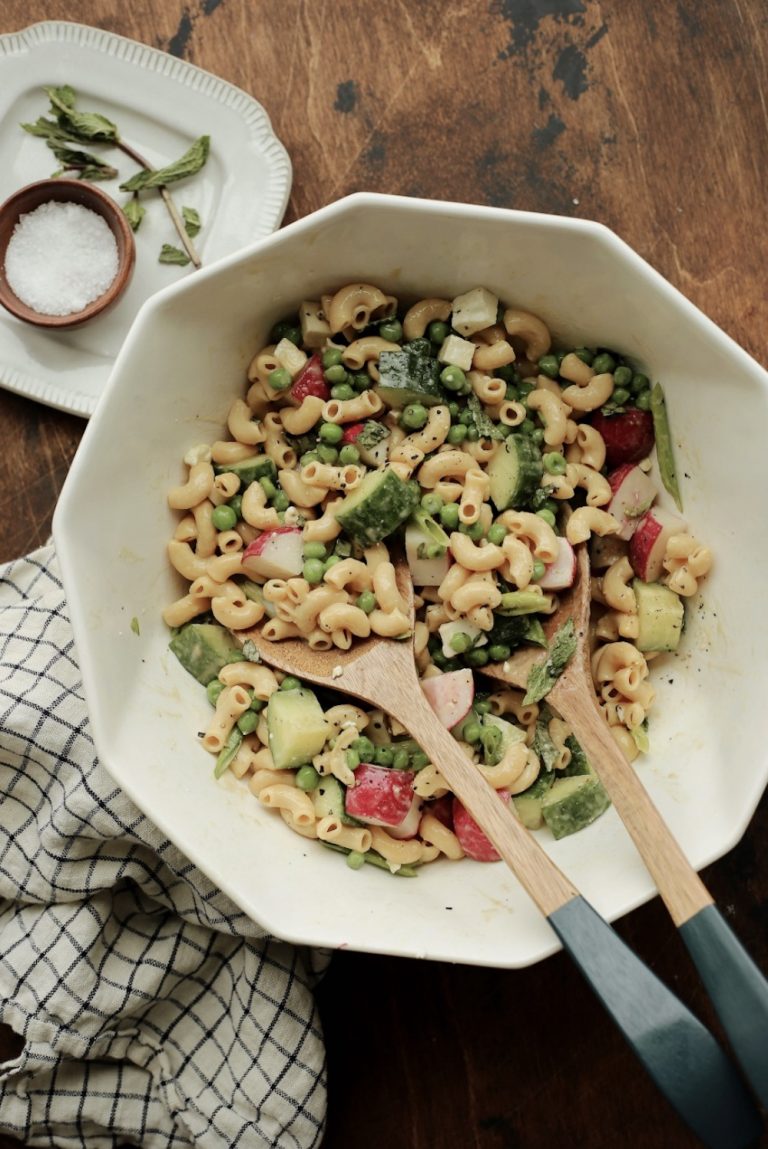 Why We Love It: Fresh, flavorful, and mayo-free, this pasta salad has been called "summer in a bowl." Toss it up with herbs, veggies, and all the to-die-for lemon tahini dressing, and you have the perfect beachy meal. Again, the beauty of a pasta salad is that it tastes just as good served fresh in the kitchen as it does out of Tupperware on a picnic blanket.
Hero Ingredient: I crave the crispy, crunchy radishes.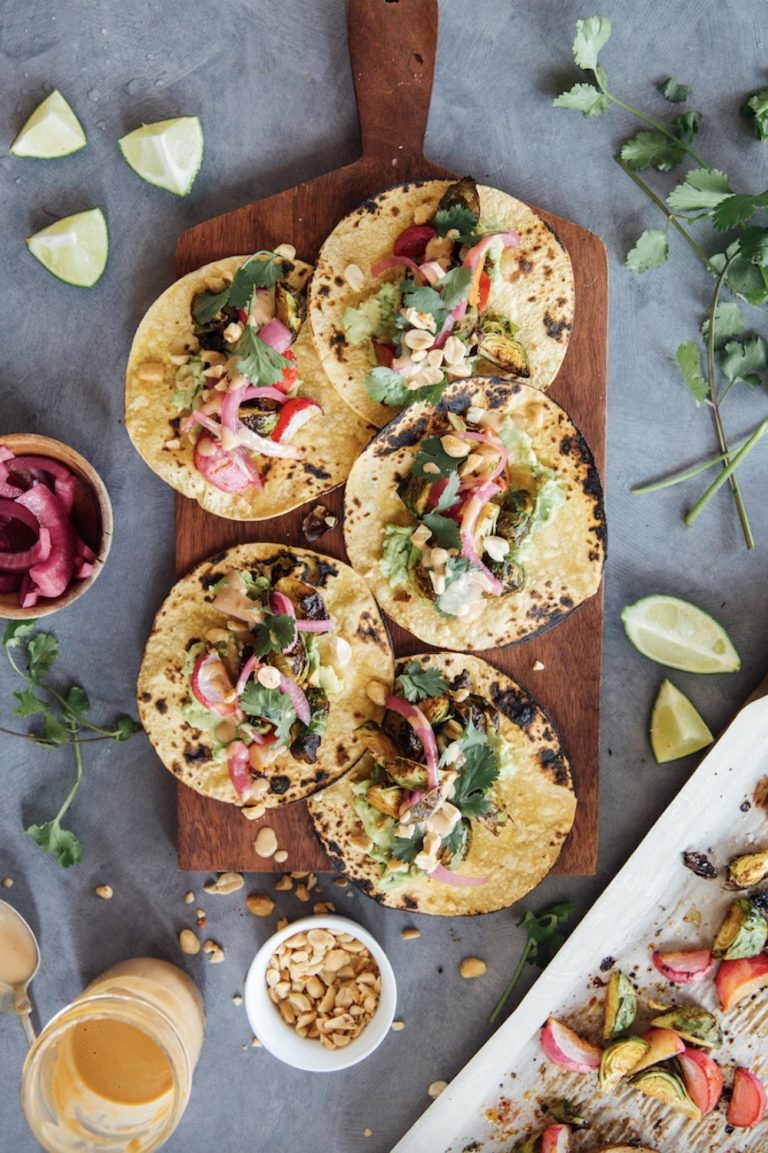 Why We Love It: When Camille's husband claims he "didn't miss the meat," you know you've found a delicious vegetarian recipe. These Brussels sprouts tacos are undeniably one of my favorite Camille Styles meals and are perfectly suitable for beach dinners. Obviously the sprouts and radishes themselves are delicious, but the peanut sauce and mashed avocado take these tacos to a crave-worthy level I never knew existed.
Hero Ingredient: Warning: This peanut sauce is highly addictive.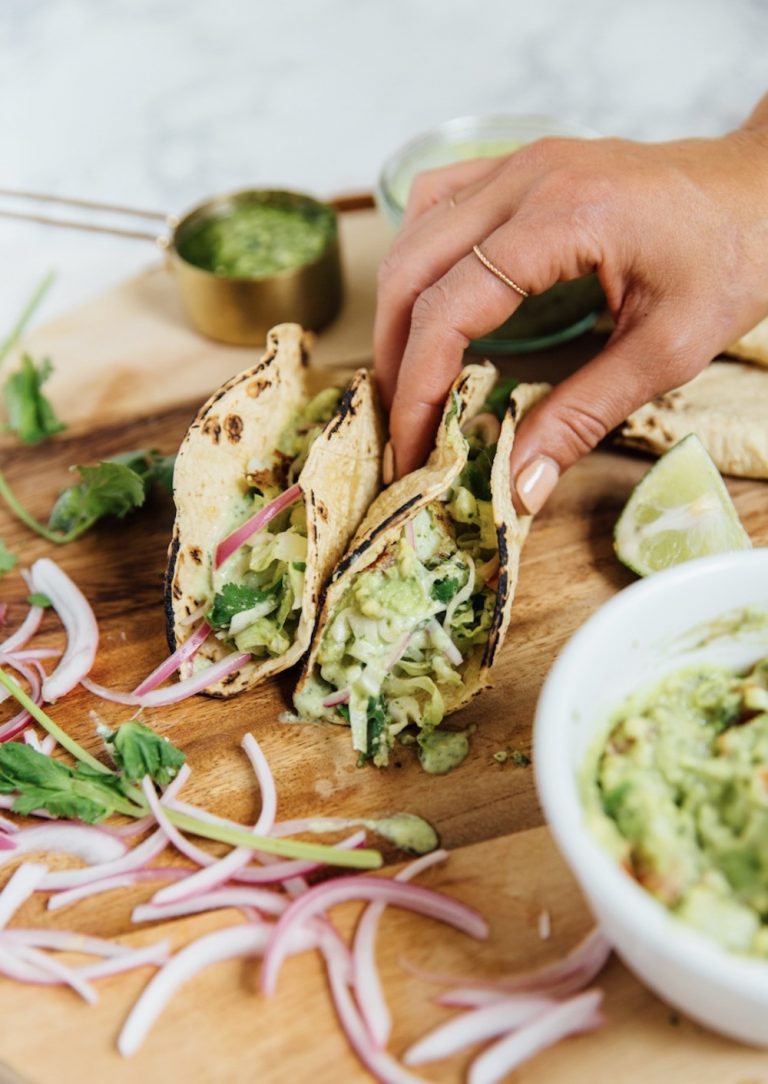 Why We Love It: Nothing screams beach dinners like fresh fish tacos. This particular fish taco recipe is the one that Camille turns to most often, and its simplicity is in no way boring. The chimichurri sauce is generously used as a marinade for the fish, a dressing for the cabbage, and the base for the crema that brings it all together. This same recipe can also be turned into a taco salad, if that's more your vibe. Whatever you do, just don't forget to pack some margaritas in a mason jar.
Hero Ingredient: The chimichurri does triple the work for 3x the flavor.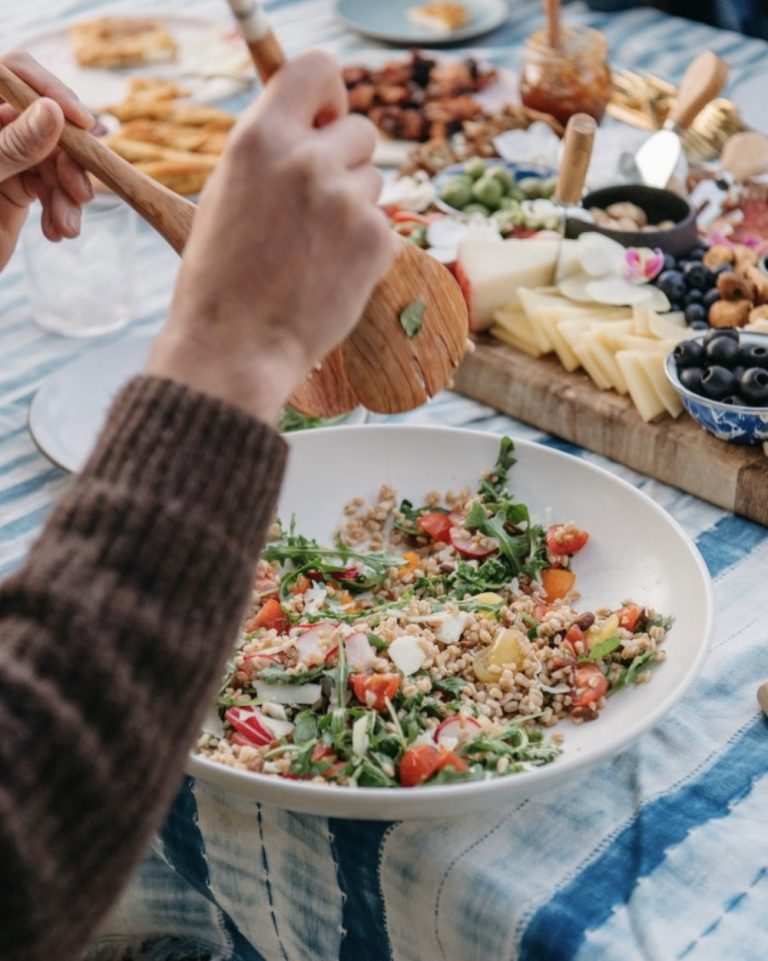 Why We Love It: This salad brings NYC to the beach. Jessie DeLowe made this version of her favorite salad from New York restaurant Charlie Bird for us at her Santa Barbara dinner party and we've been hooked ever since. Packed with summer tomatoes and fresh veggies, this recipe is a great vegetarian option for all of your future beach dinners. It's easily prepped, transported, and devoured.
Hero Ingredient: The farro makes this salad fantastically filling.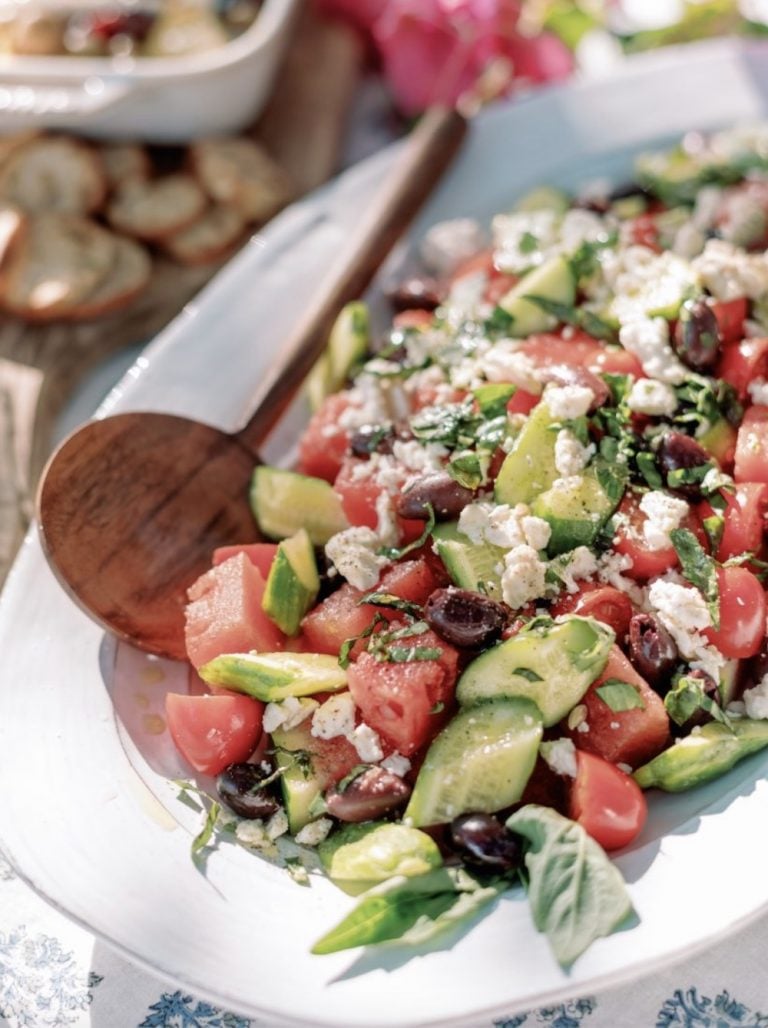 Why We Love It: Beach dinners are never complete without summer fruit, and this is my personal favorite way to incorporate watermelon into a meal. Traditional Greek salads always hit the spot, but the sweetness of the watermelon paired with the briny olives and salty feta makes this recipe the ultimate seasonal version. Plus, by pre-chopping everything to be roughly the same size, you ensure that each forkful has the perfect sweet-salty-crunchy-briny ratio.
Hero Ingredient: Watermelon is a match made in heaven for this salad's salty Greek flavor.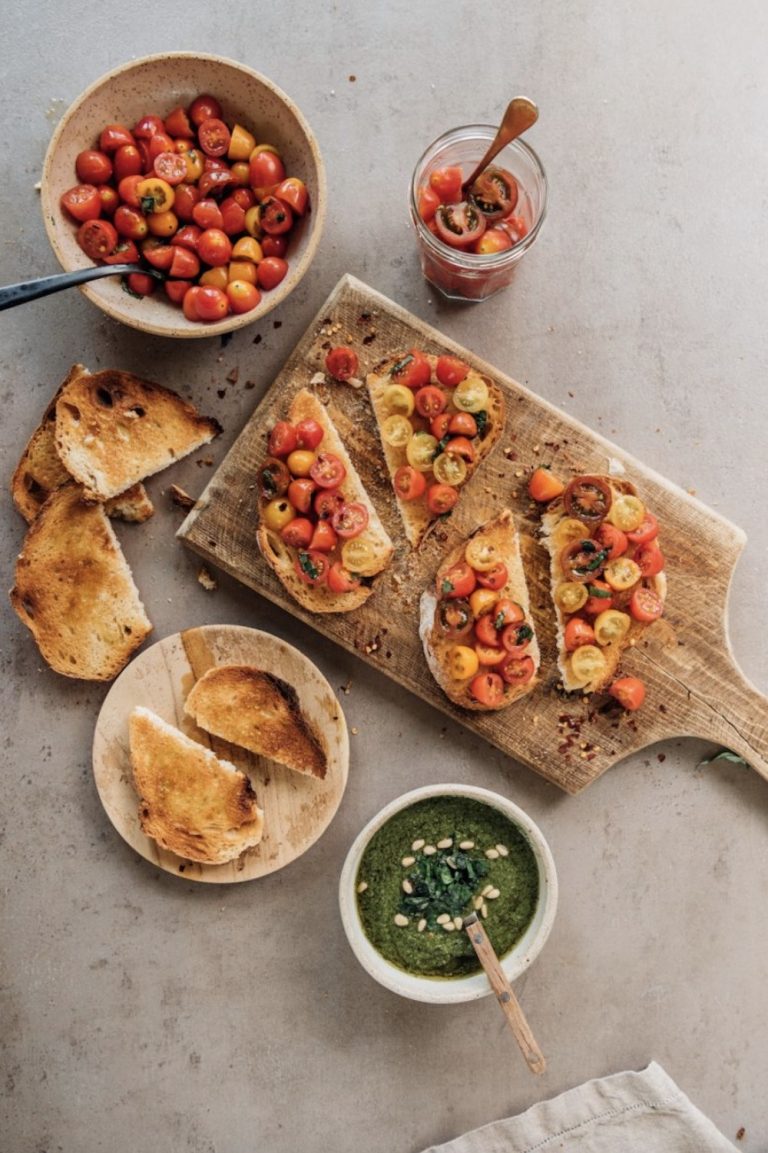 Why We Love It: Sometimes all you need for a good beach dinner is a hefty serving of snacks. Enter: this easy bruschetta. With just a few super fresh ingredients and some good sourdough and you've got yourself a light, summery, Italian-inspired dinner that satisfies every time. I suggest making the bruschetta at home, packing it in a mason jar or Tupperware container, and letting your guests pile on the goodness once you get settled in the sand.
Hero Ingredient: Super fresh, super summery, cherry tomatoes.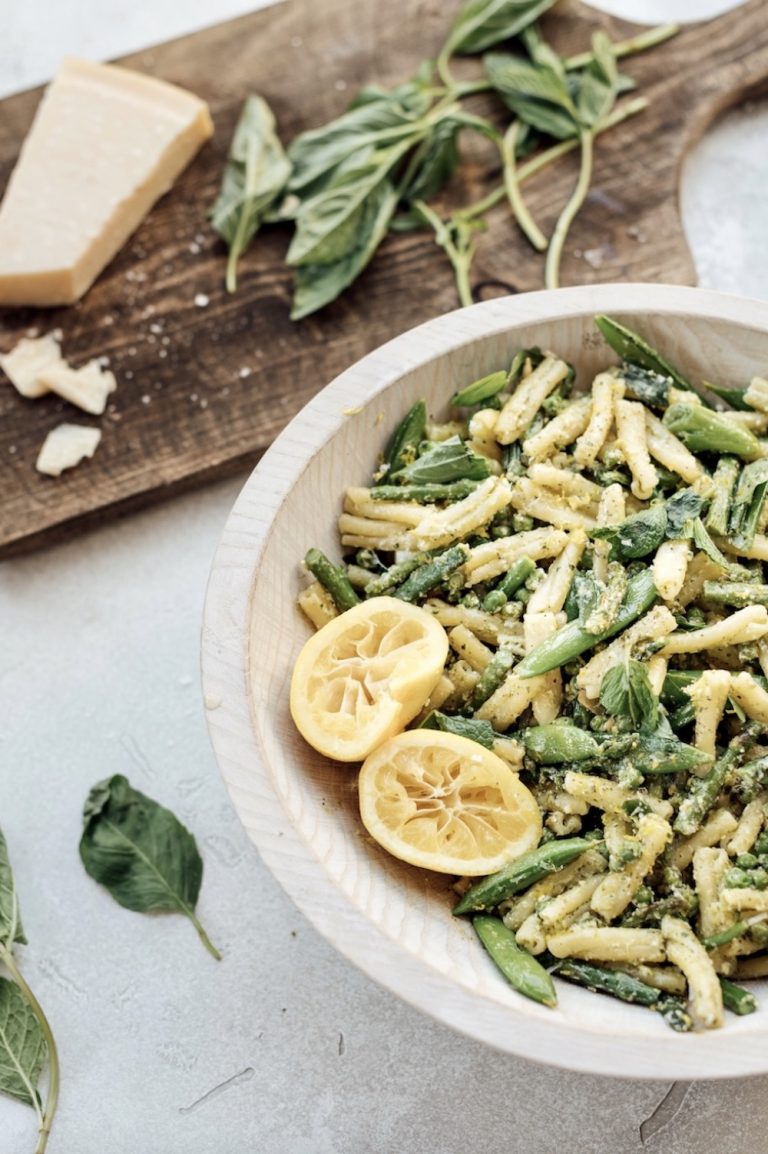 Why We Love It: This one-pan, veggie-packed, seasonal pasta is always a sure thing for summer entertaining. Who doesn't get excited when they hear that pasta is on the menu? Plus, this recipe can be totally customizable depending on what greens you have on hand and it tastes equally as good at room temperature if it cools down on the way to the beach.
Hero Ingredient: Naturally, I choose the cheese in a veggie-heavy recipe. So I'll say it: Give me all the goat cheese, please.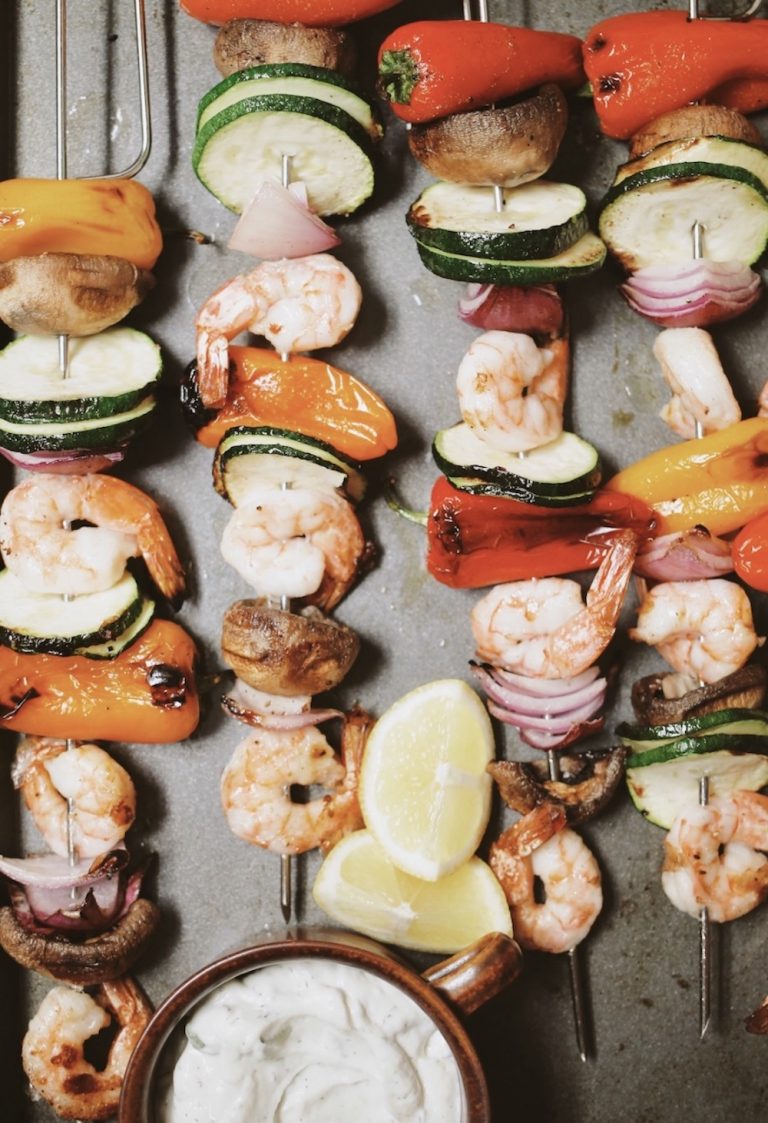 Why We Love It: Serving seafood while sitting seaside just makes sense. These 30-minute colorful shrimp skewers are perfect for beach dinners because they are incredibly easy to make, transport, serve, and eat. Don't let the minimal ingredients fool you into thinking they aren't full of flavor, though. The combo of the grilled shrimp and veggies with cold, crisp tzatziki is simply delicious.
Hero Ingredient: It's the tzatziki for me.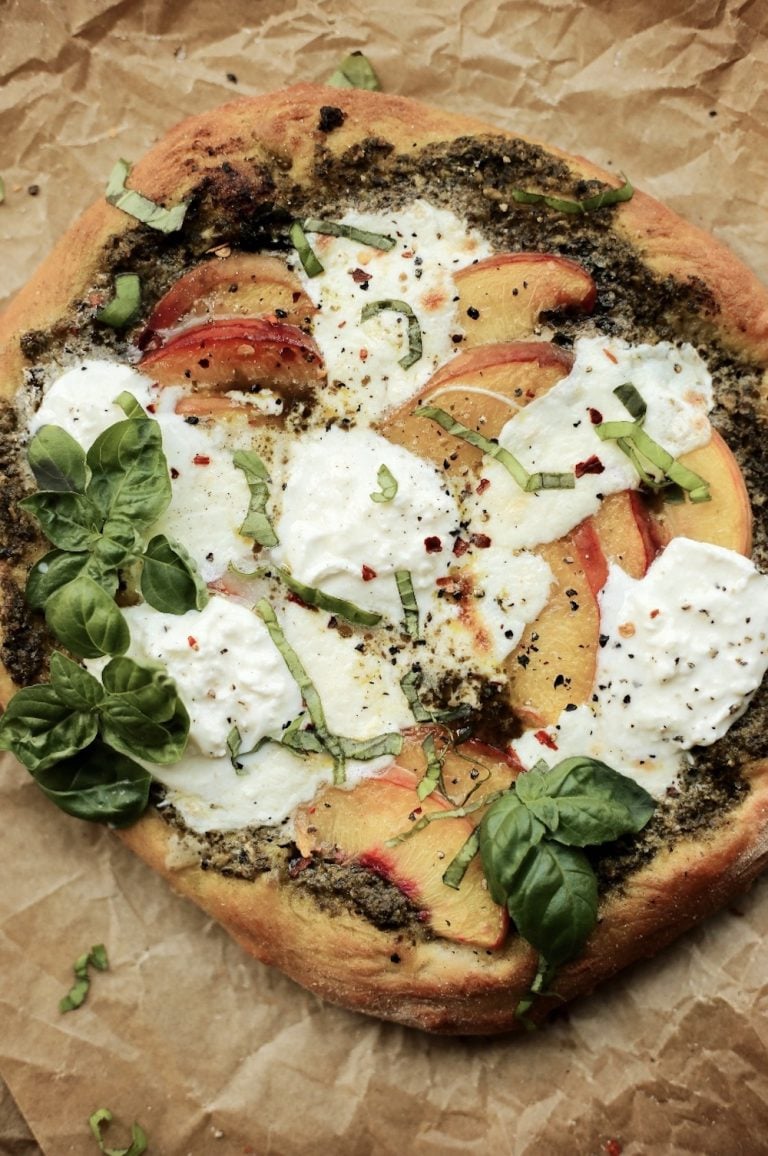 Why We Love It: While takeout pizza will also suffice for beach dinners, this Peach, Pesto, and Balsamic Pizza is summer on a crust. The sweet and savory flavors of these seasonal ingredients makes every bite absolute perfection and shows off some of summer's best. Whether you start from scratch and make your own dough or pick up a ready-bake crust from the store, this topping combination is sure to make waves at your next oceanside picnic.
Hero Ingredient: Perfectly ripe peaches.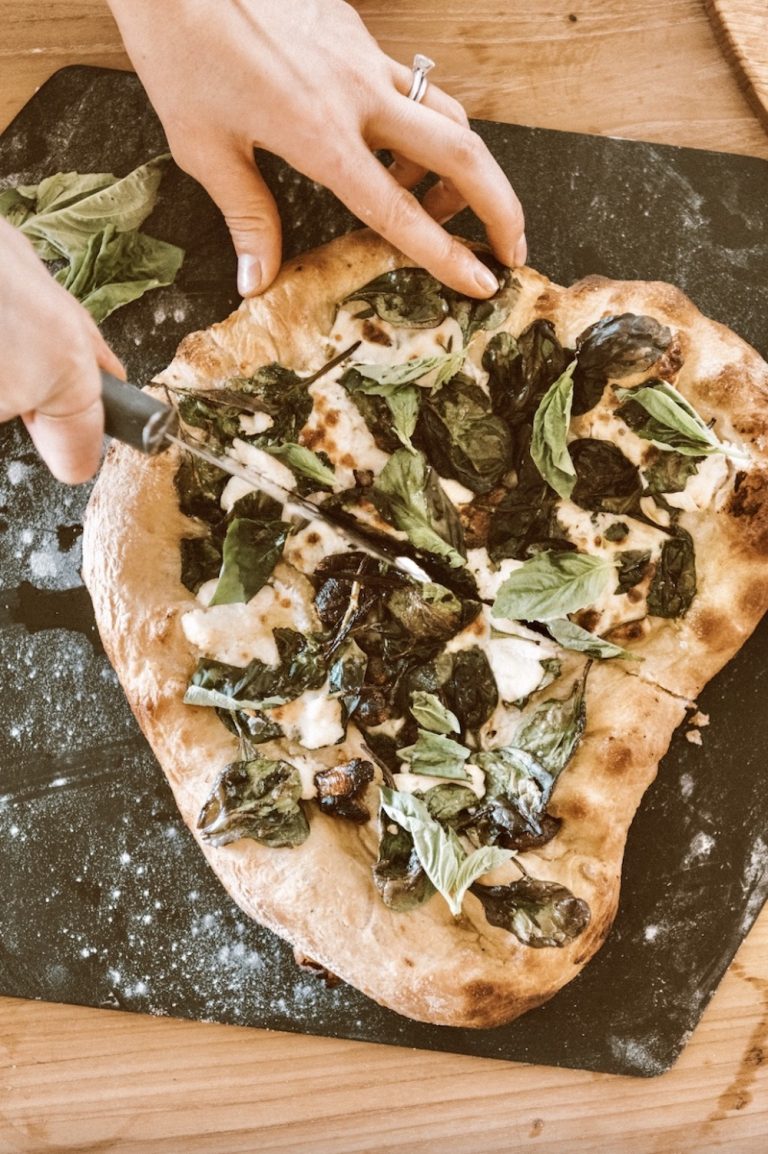 Why We Love It: Another ride-or-die pizza topping combo, this Spinach and Ricotta Pizza recipe has been on repeat this summer. The simplicity of the toppings with the mouth-watering garlic sauce truly proves that sometimes, less is more. Depending on the size of your picnic party, I suggest making one of each of these pizzas and letting everyone try a bite of both.
Hero Ingredient: Gotta be the garlic.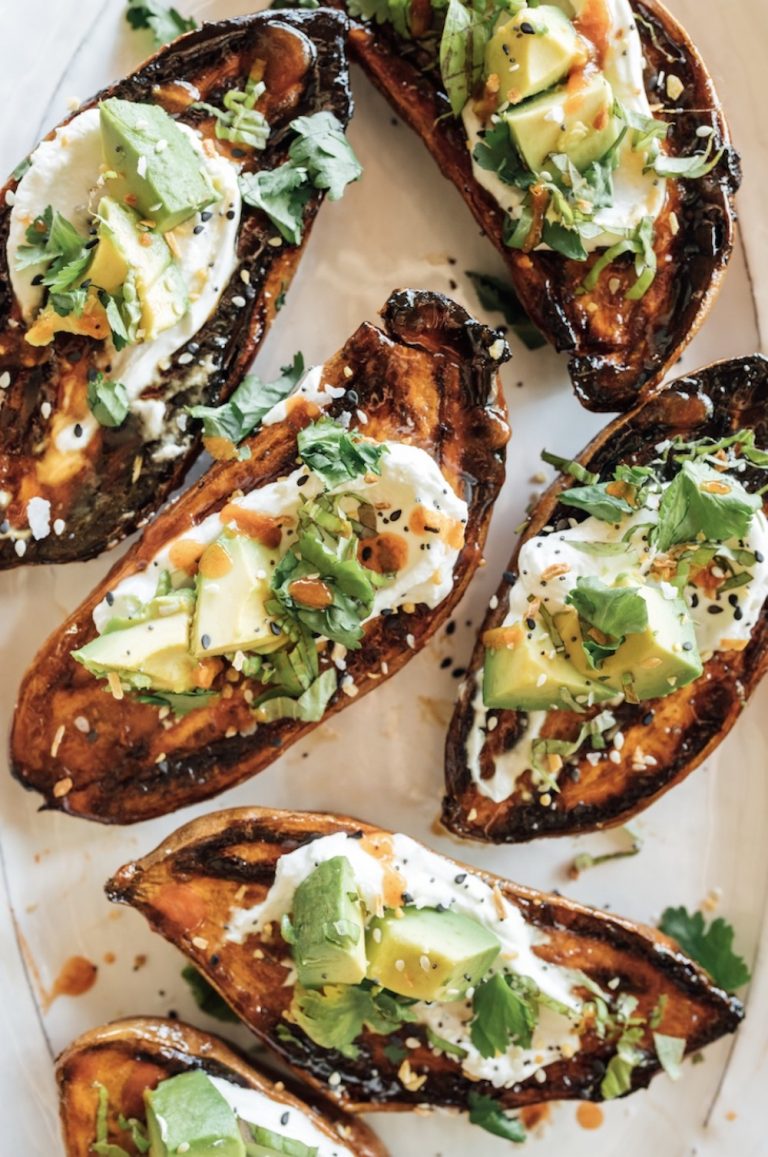 Why We Love It: Sweet potato lovers, prepare yourselves. Camille's method for the crispiest, restaurant-level sweet potatoes sets your toppings up with the perfect canvas. Top with yogurt, herbs, and everything spice like Camille for a good mix of protein and healthy fats, or create your own masterpiece with black beans, goat cheese, bacon, and sautéed greens.
Hero Ingredient: Whatever your hungry heart desires.
4 Desserts to Complement Your Beach Dinners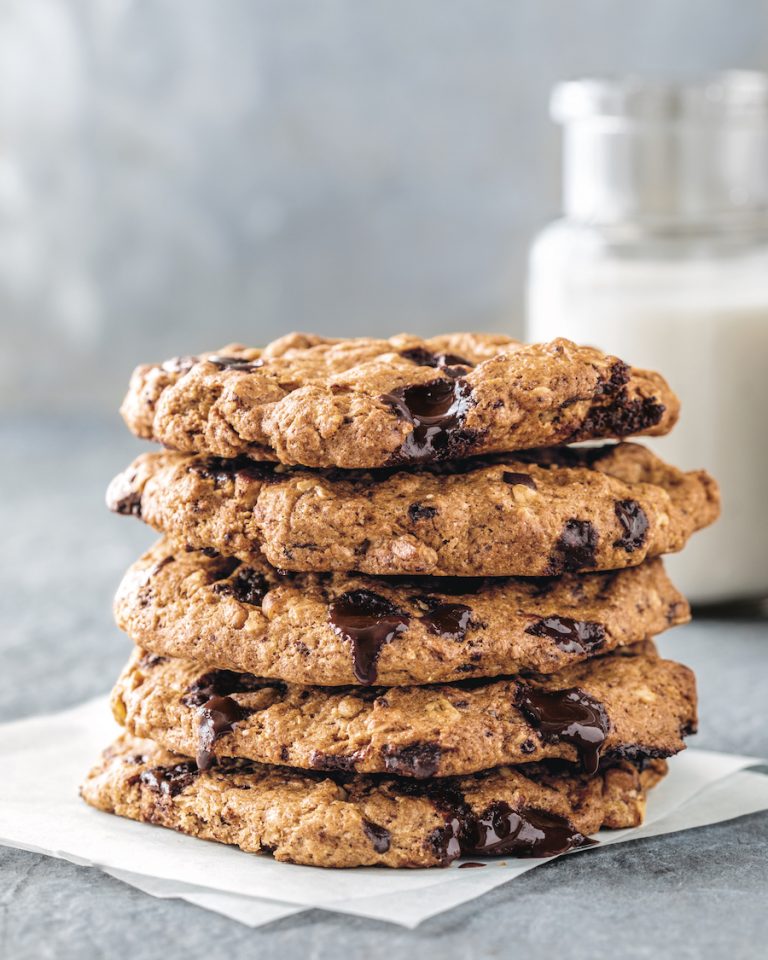 Why We Love It: Beach dinners without dessert are a crime and nothing goes with an ocean sunset like a big chocolate chip cookie. These vegan and gluten-free cookies are from the famous Café Gratitude. I suggest doubling the recipe because all of your guests will be going back for seconds. Maybe thirds.
Hero Ingredient: The walnuts and almond butter tie for making these cookies perfectly nutty.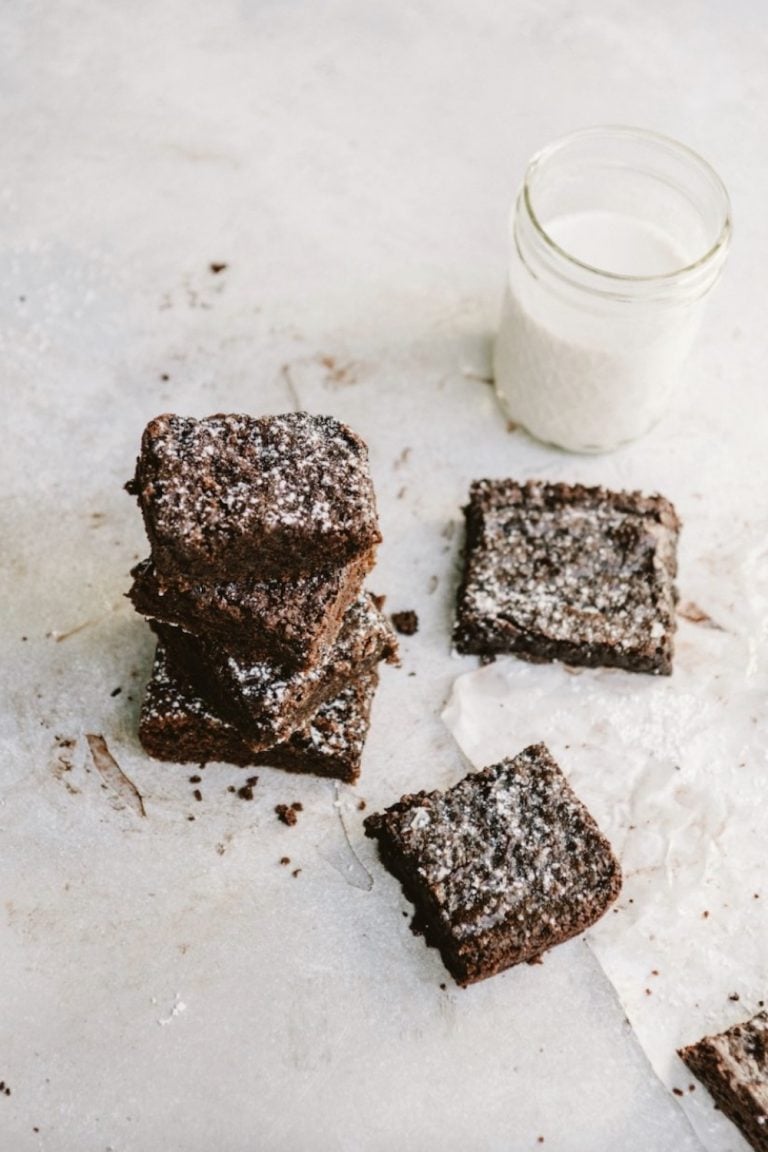 Why We Love It: These brownies are fudgy, sweet, delicious, and both gluten-free and dairy-free (but trust me, you'd never know it). After experimenting with all sorts of gluten-free brownies that are too dry and crumbly, I am forever grateful that our team created this recipe. Plus, they come together in just one bowl, making it that much easier to supply fresh brownies for all your beach dinners.
Hero Ingredient: The sprinkle of flaky sea salt on top should definitely not be optional.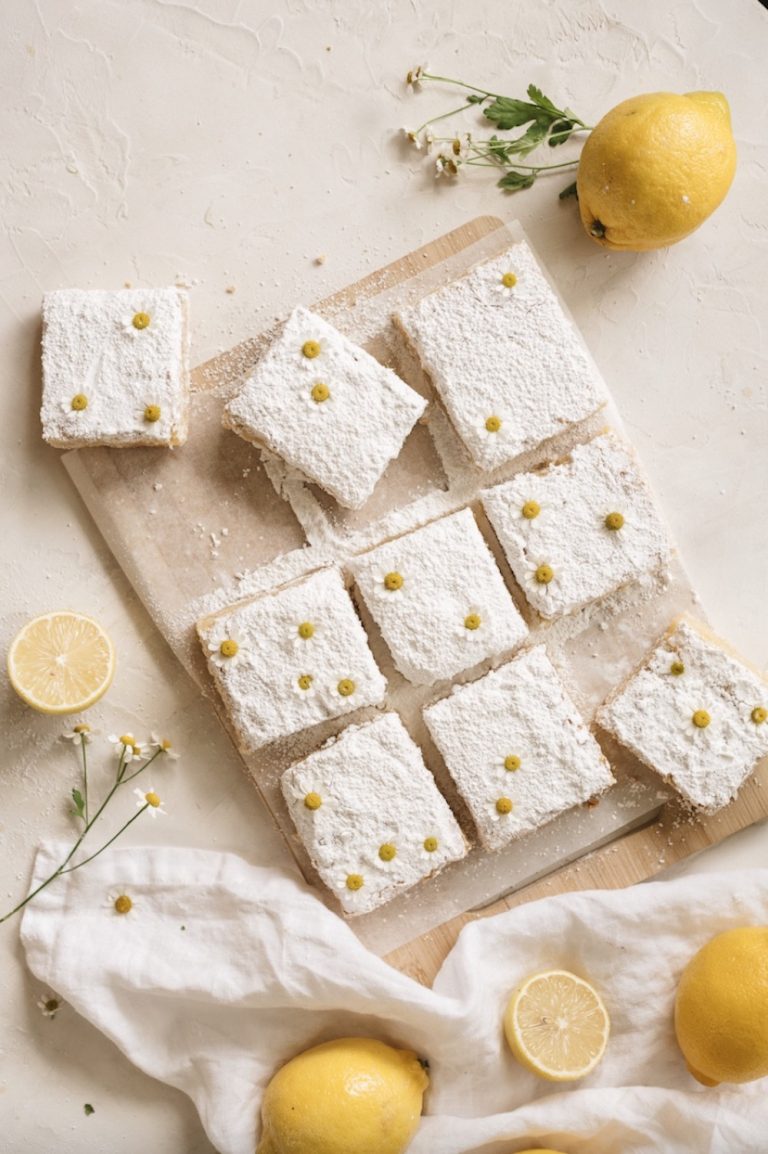 Why We Love It: These simple Gluten-Free Lemon Bars are the ultimate summer dessert: light, fresh, and easy to make. My mom and I perfected this recipe last summer and it has been a go-to for barbecues, potlucks, and beach dinners ever since. As far as transportation goes, I suggest packing them in a Tupperware container lined with a layer of parchment paper to keep the gooey, delicious crust from sticking to the bottom.
Hero Ingredient: The gluten-free graham crackers and crust can't be beat.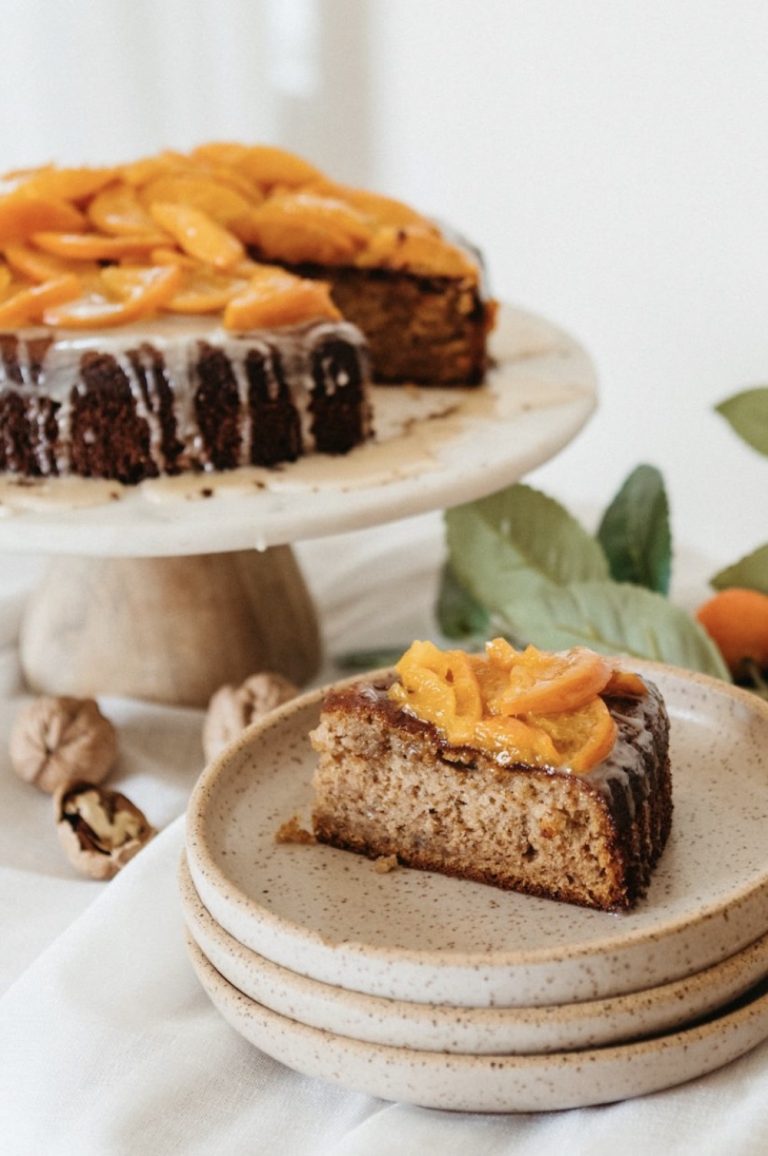 Why We Love It: While this Orange-Walnut Olive Oil Snacking Cake is a perfect treat any time of the day (yes, this means cake for breakfast!), it's a fabulous summer dessert to serve at the beach. It's light, not too sweet, and shows off summertime oranges beautifully. Plus, it just looks gorgeous. Cakes are always easy to transport and this specific one can be easily picked up and eaten with your hands. An important quality of this cake, considering everyone will be reaching for a slice the second it's unveiled.
Hero Ingredient: The walnuts keep this cake nutrient-dense and deliciously nutty.