Picture this: it's the middle of summer, the grill is in full swing, and you're whipping up a delicious menu for friends or family. While a juicy steak or flavorful chicken dish are always fan favorites, let us not forget that sides are a vital component of every good meal. And my table nearly always has some sort of salad on top, adding nutrient-rich fresh greens and vibrant toppings to the mix.
When you hear "side salad recipes," do you immediately think boring iceberg lettuce topped with out-of-season tomatoes and a drizzle of ho-hum dressing? Since it's way too often the case, I figured it was time that the humble side salad got a glow up to show just how interesting it can be. With a plethora of delicious toppings and unique dressings, these range from classic and simple to bursting with citrus and other bold flavors. With these 15 side salad recipes, there's something for everyone to enjoy.
Featured image by Michelle Nash.
15 Summery Side Salad Recipes to Elevate Your Entree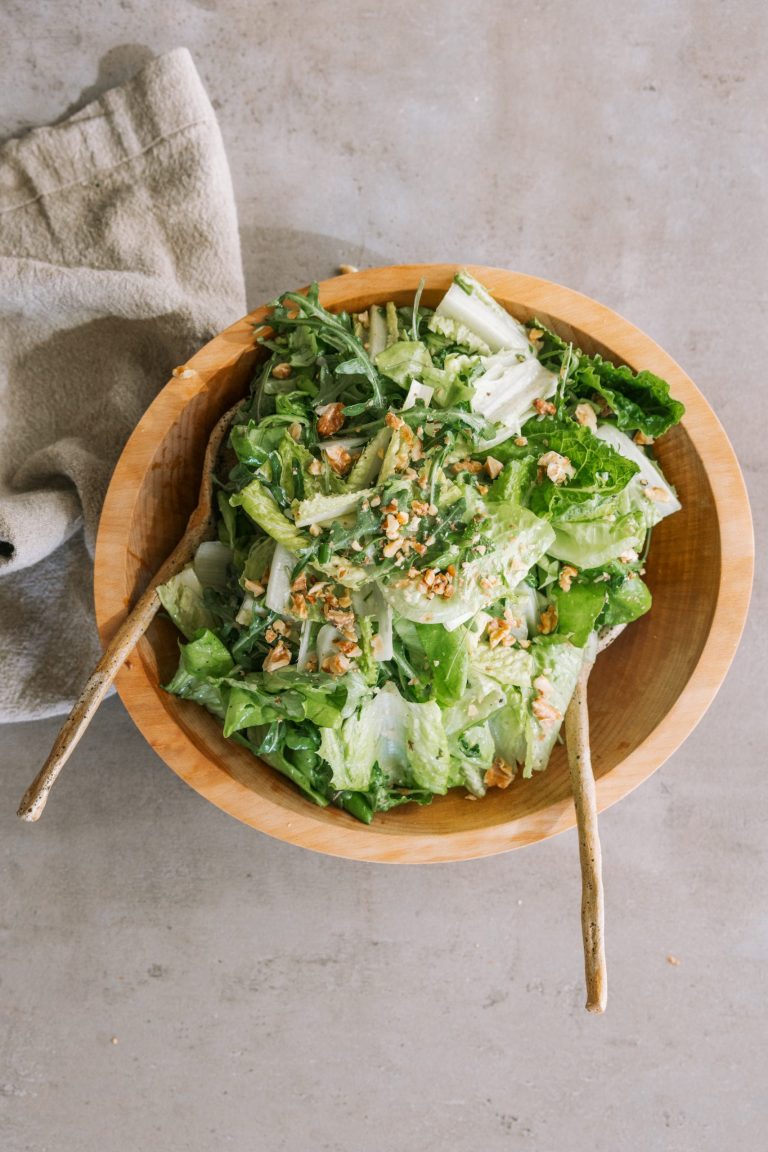 Why We Love It: Sometimes, a simple side salad is the perfect partner for an elaborate entree. Inspired by Via Carota, this salad makes for an easy and low-ingredient table salad that even the pickiest of eaters will enjoy. Staying consistent with the focus on simplicity, Camille's shallot vinaigrette brings this salad to the next level with ingredients like Dijon mustard and a squeeze of honey.
Hero Ingredient: Toasted walnuts add the tastiest crunch.
Why We Love It: Fresh fruits can be a sweet and juicy addition to any side salad recipe. This apple walnut salad executes that addition with ease, accompanied by rich goat cheese and a maple cider vinaigrette. This salad exudes fall vibes, but I'm happy to eat it year-round.
Hero Ingredient: Don't knock the dried cranberries! They're perfectly juicy and add a nice touch of tart flavor.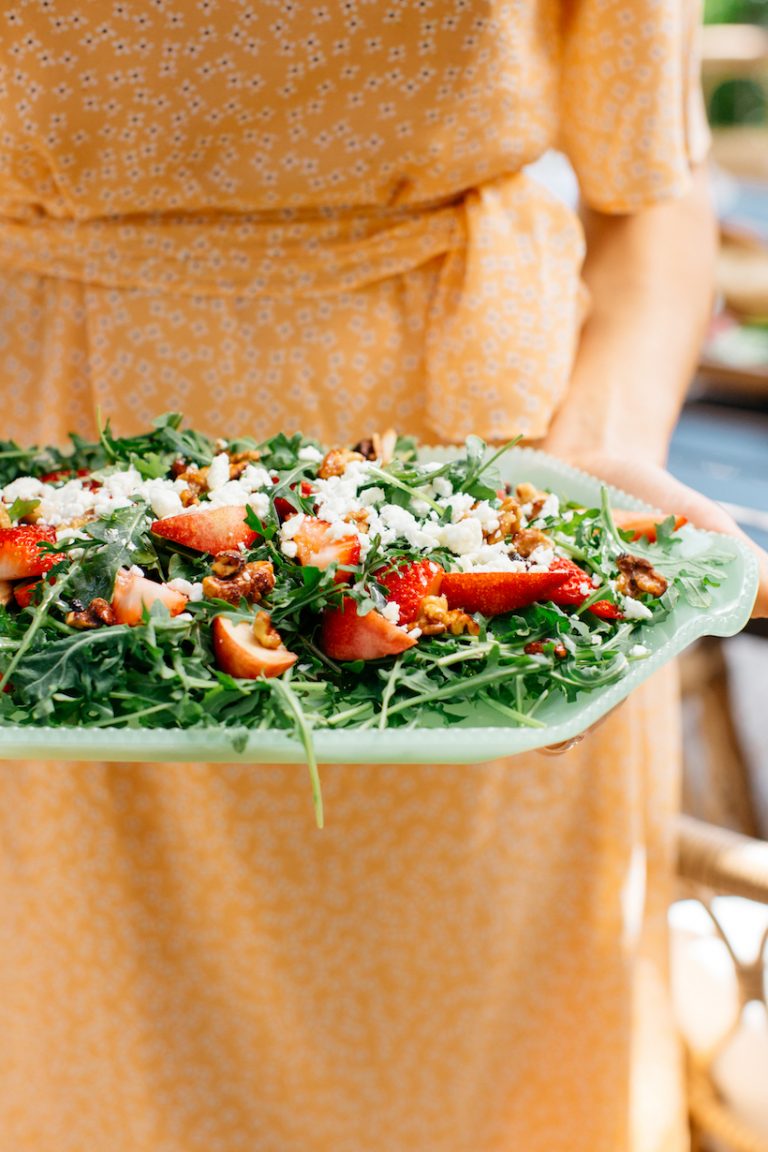 Why We Love It: This side salad recipe screams summer. The mild sweetness that strawberries bring is a great complement to peppery arugula and creamy goat cheese. While the ingredients are simple, this salad doesn't lack bold, summery flavors.
Hero Ingredient: I always love to take advantage of strawberries while they're in season.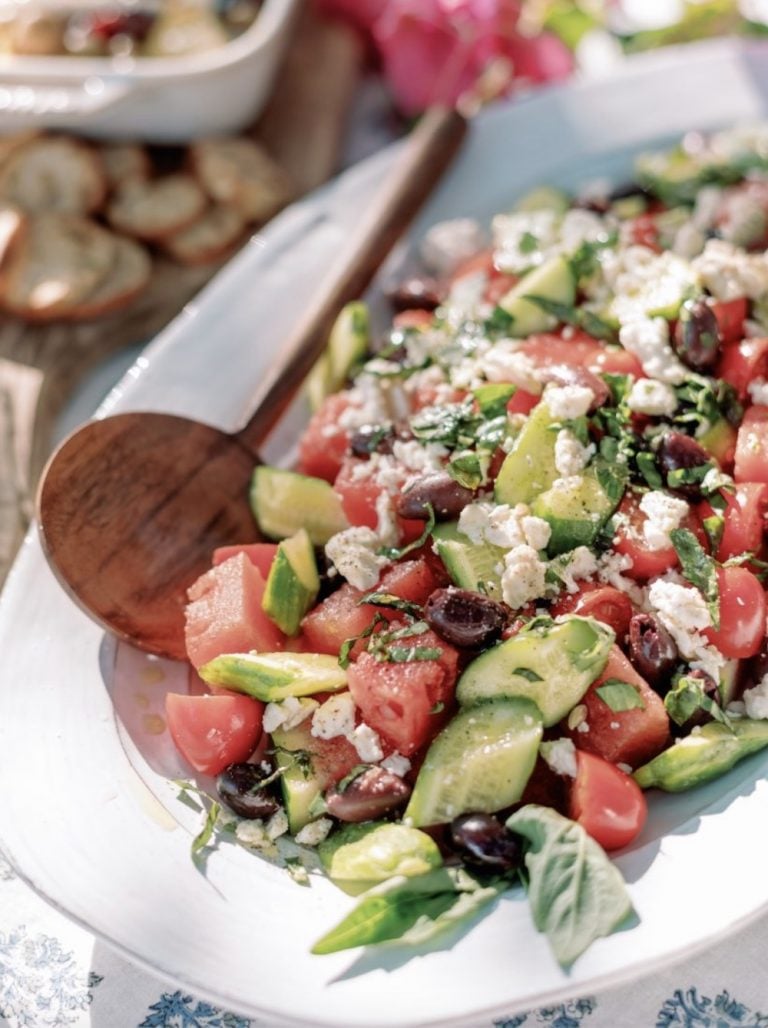 Why We Love It: Fun fact: traditional Greek salads actually don't contain lettuce. If you're going for something beyond the classic green salad, this is a perfect choice. Cutting your main ingredients (watermelon, cucumber, and cherry tomatoes) roughly the same size is key to maintaining consistent textures and flavors in this refreshing salad.
Hero Ingredient: It's Greek, so the more good-quality olive oil, the better.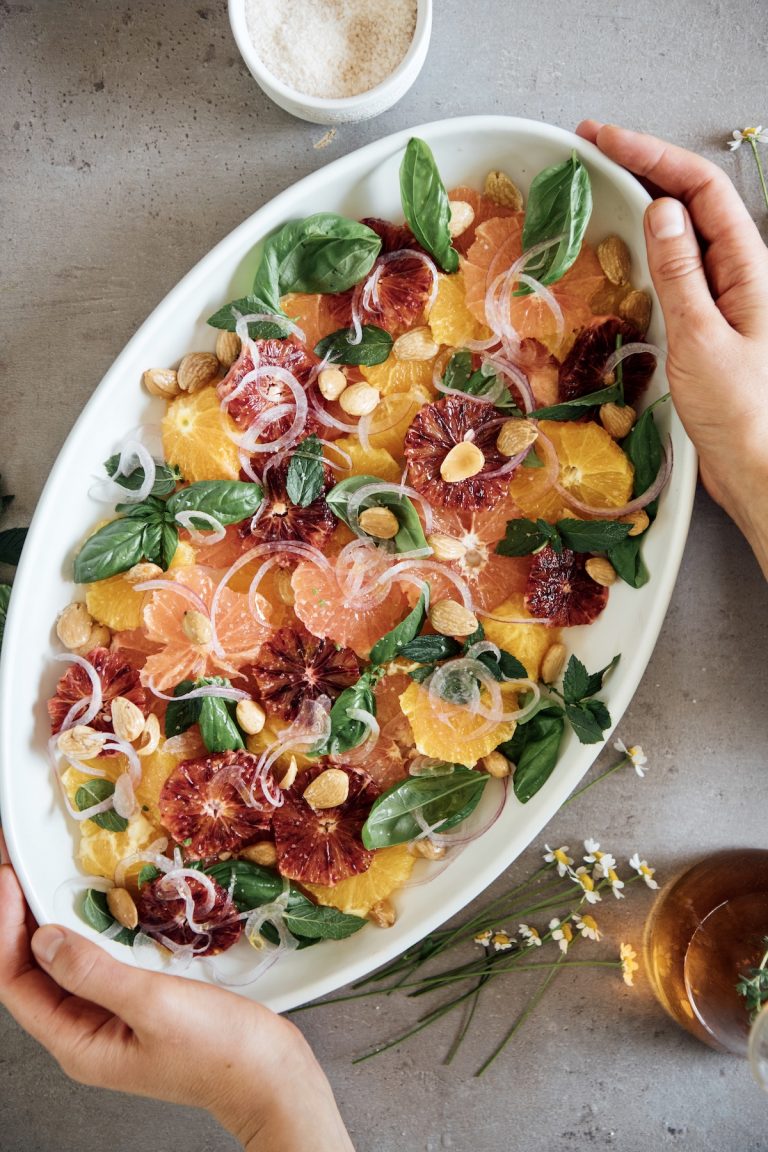 Why We Love It: Using fresh citrus is a great way to incorporate nutritious fruit into your side salad. This simple citrus salad can be curated as you please, using grapefruits, oranges, or whichever citruses you have on hand. This salad omits the dressing, opting instead for a sprinkle of salt and pepper to heighten the fresh fruit flavor.
Hero Ingredient: Throw in a handful of fresh herbs to complement the sweet-sour citrus.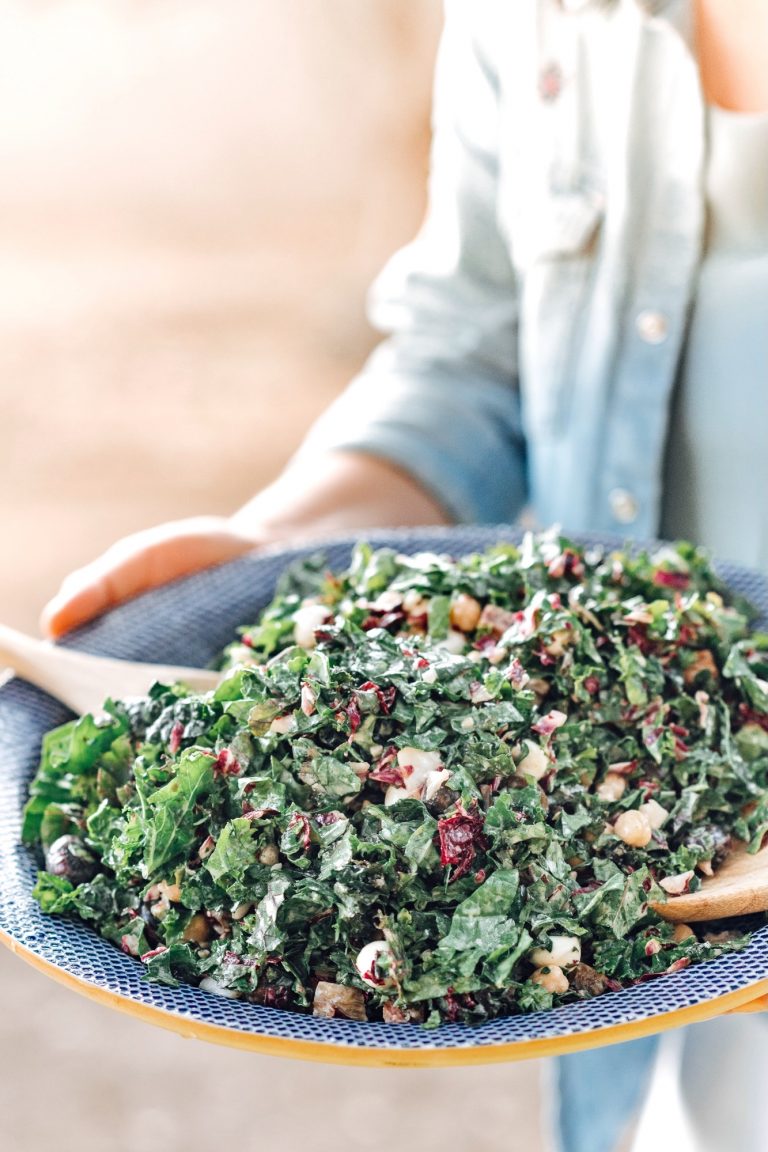 Why We Love It: I could go on and on about the benefits of incorporating kale into your diet. But if you're not a fan, all the health benefits in the world won't convince you. That is, until you try this salad. While the ingredient itself is the star of this side salad, all of its delicious toppings—from garlic sourdough croutons to the red wine vinegar dressing—come together to create a bowl of bright, bold, and beautiful flavor.
Hero Ingredient: Adding garbanzo beans bulk up the salad. If you love their creamy bite, feel free to sprinkle them in generously. But, if you want something a little lighter, you can omit.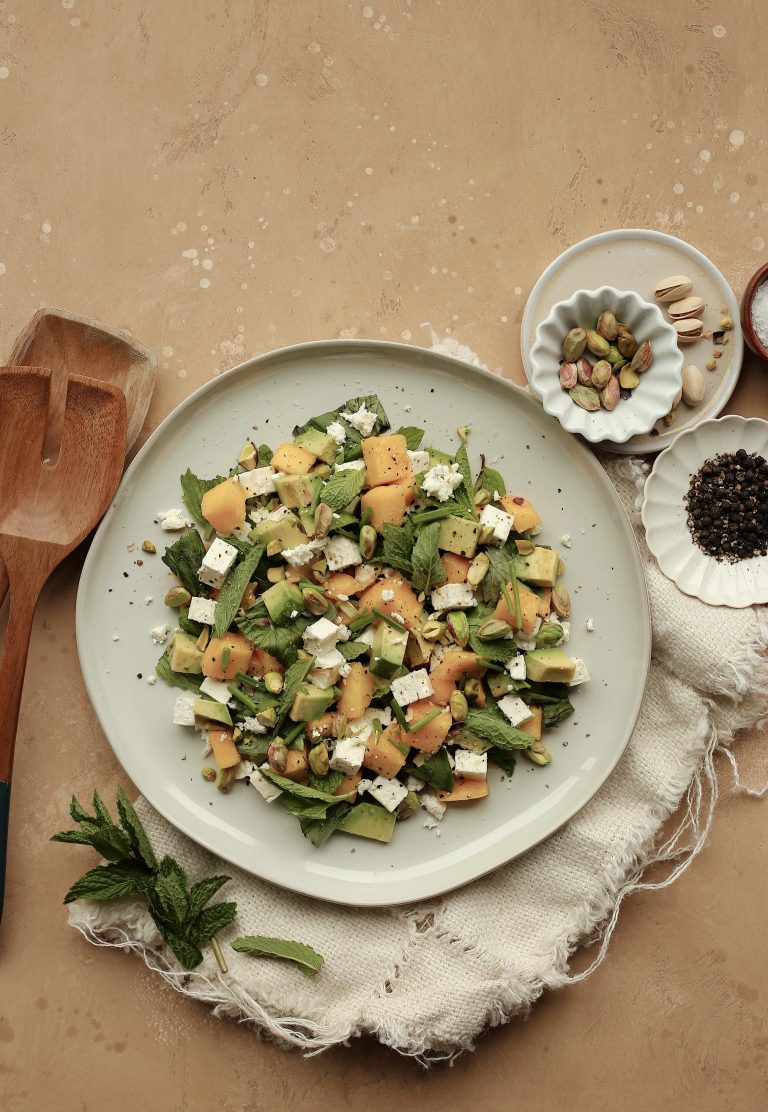 Why We Love It: When I think of fruit salad, this is one of the first recipes that pops into my mind. Mango and avocado both bring loads of nutrients to the table and when accompanied by feta, they become practically irresistible.
Hero Ingredient: A simple squeeze of lemon brightens things up.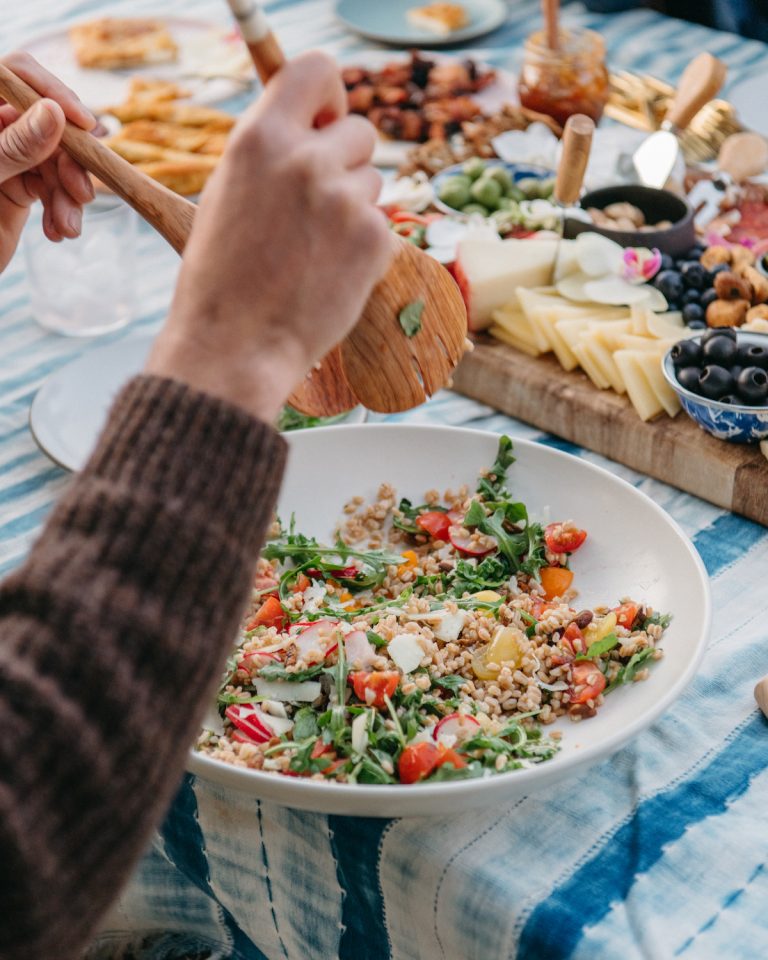 Why We Love It: With plenty of spring veggies and delicious toppings, Charlie Bird's farro salad has always been one of our favorites. When Jessie De Lowe shared this versatile salad recipe with our team, we were amazed by how simple it is to incorporate a grain, like farro, into a summery salad.
Hero Ingredient: Topping this salad with flaky sea salt enhances the flavors of your veggies.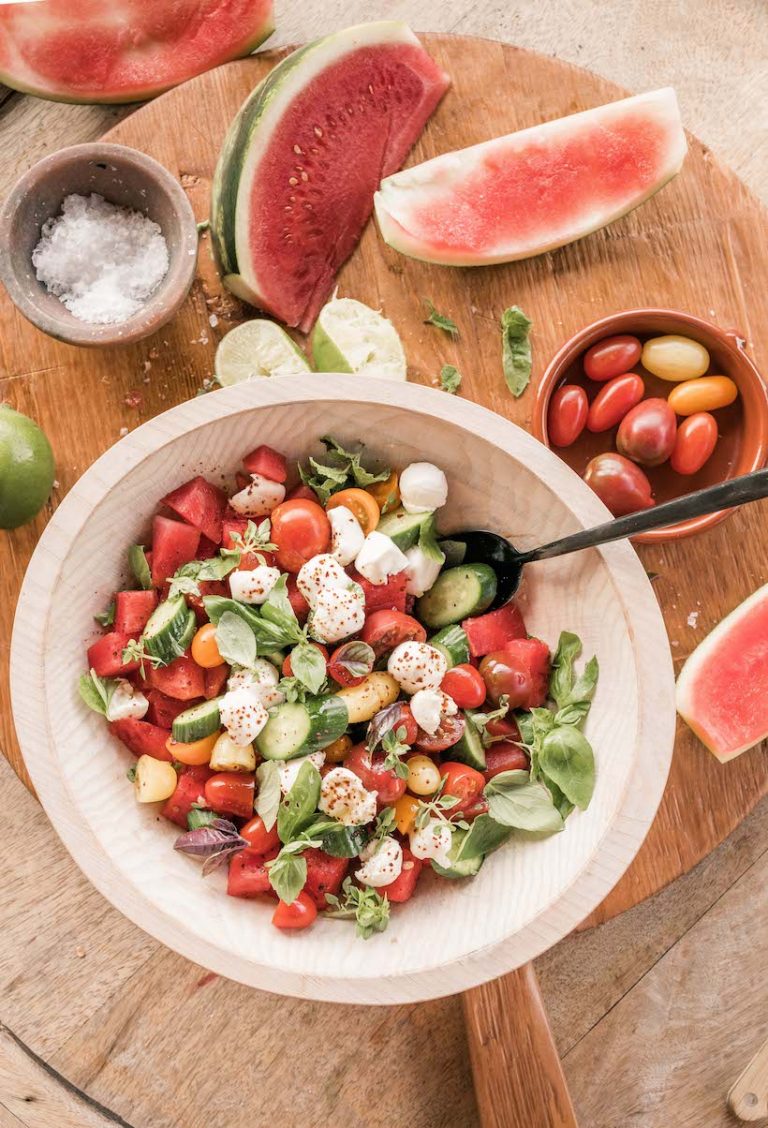 Why We Love It: The beloved Caprese salad is always a popular dish on hot summer days. There's just something about tomatoes and mozzarella that is highly addicting and even more refreshing when it's scorching hot outside. And when summer rolls around, we're always down for anything Italian-inspired.
Hero Ingredient: Squeeze a bit of lime onto your fresh fruits and enjoy!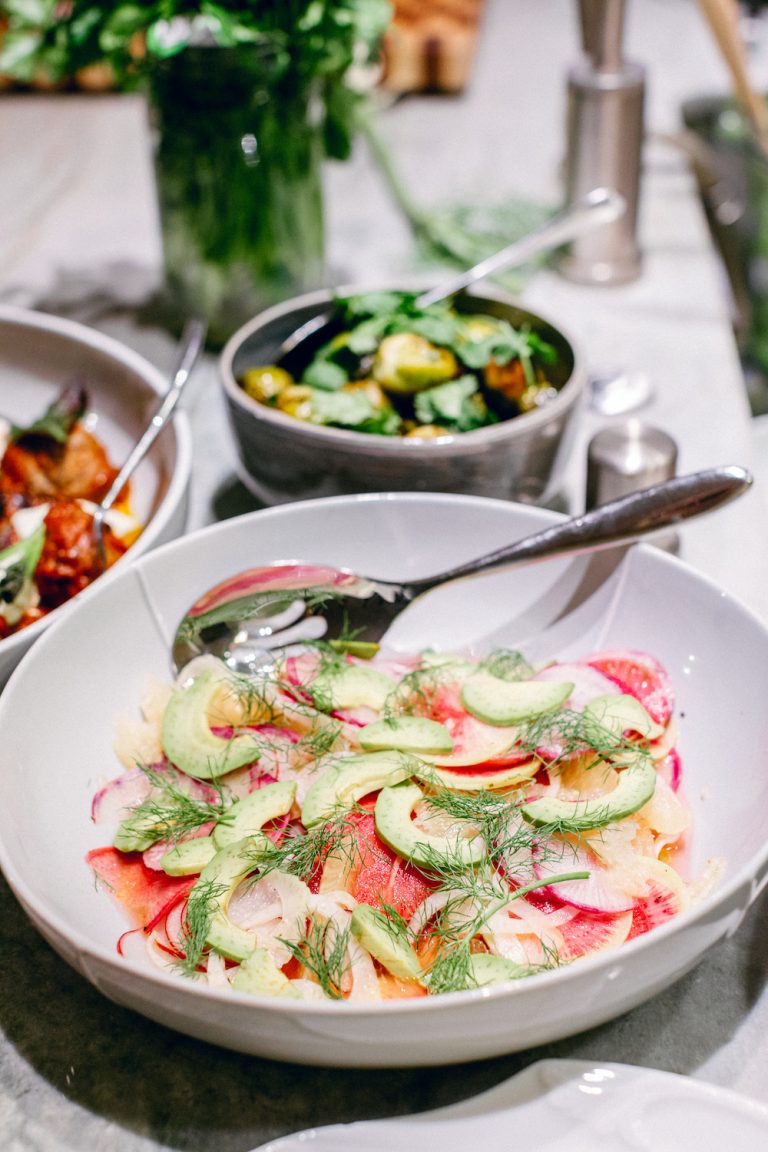 Why We Love It: This stunning radish and fennel salad is a unique dish that all of your dinner guests are sure to love. Grapefruits double in this recipe as both a salad ingredient and a dressing when paired with rich olive oil and rice wine vinegar. They're one of our favorite fruits to double down on.
Hero Ingredient: Avocados introduce a nice creaminess to round out all of the salad's citrusy elements.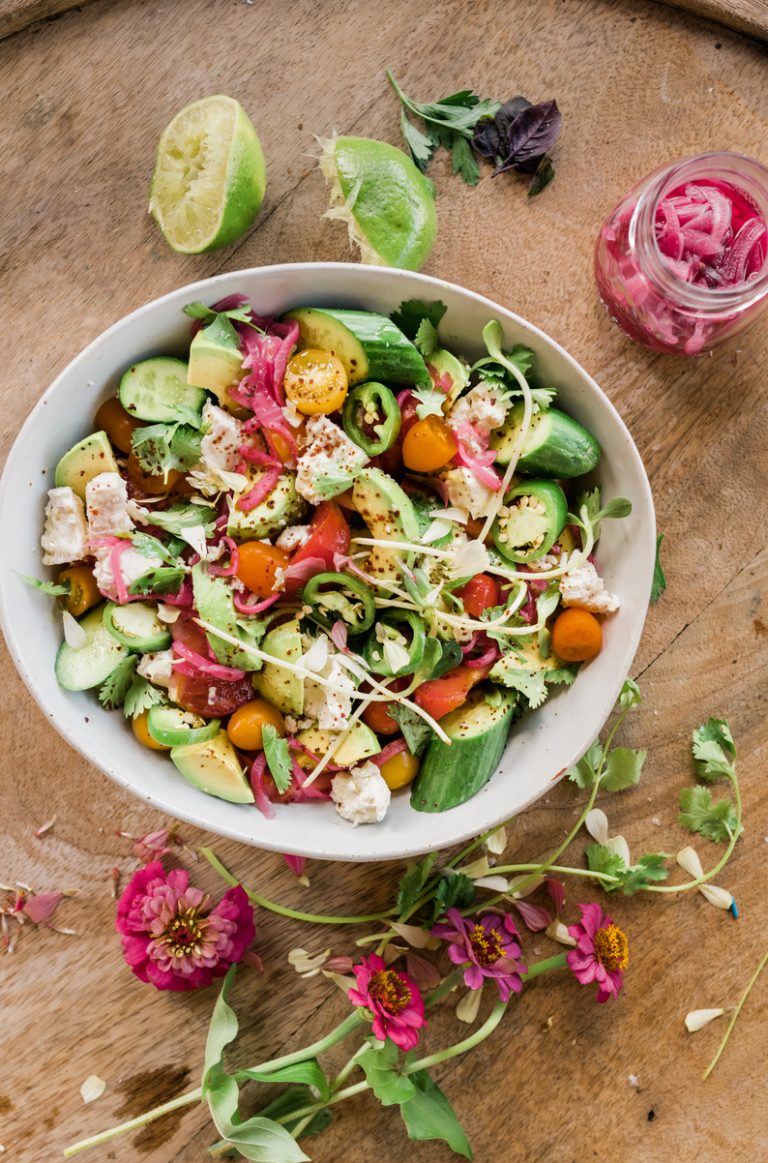 Why We Love It: This non-traditional salad recipe is one of my all-time favorites. If your fridge looks anything like mine, it's likely you have almost all of these ingredients waiting to be chopped up. And if you're looking to add a bit of heat to your bowl, toss in a chopped jalapeño and some crushed red pepper.
Hero Ingredient: Camille's simple honey lime vinaigrette is all this salad needs to be downright addicting.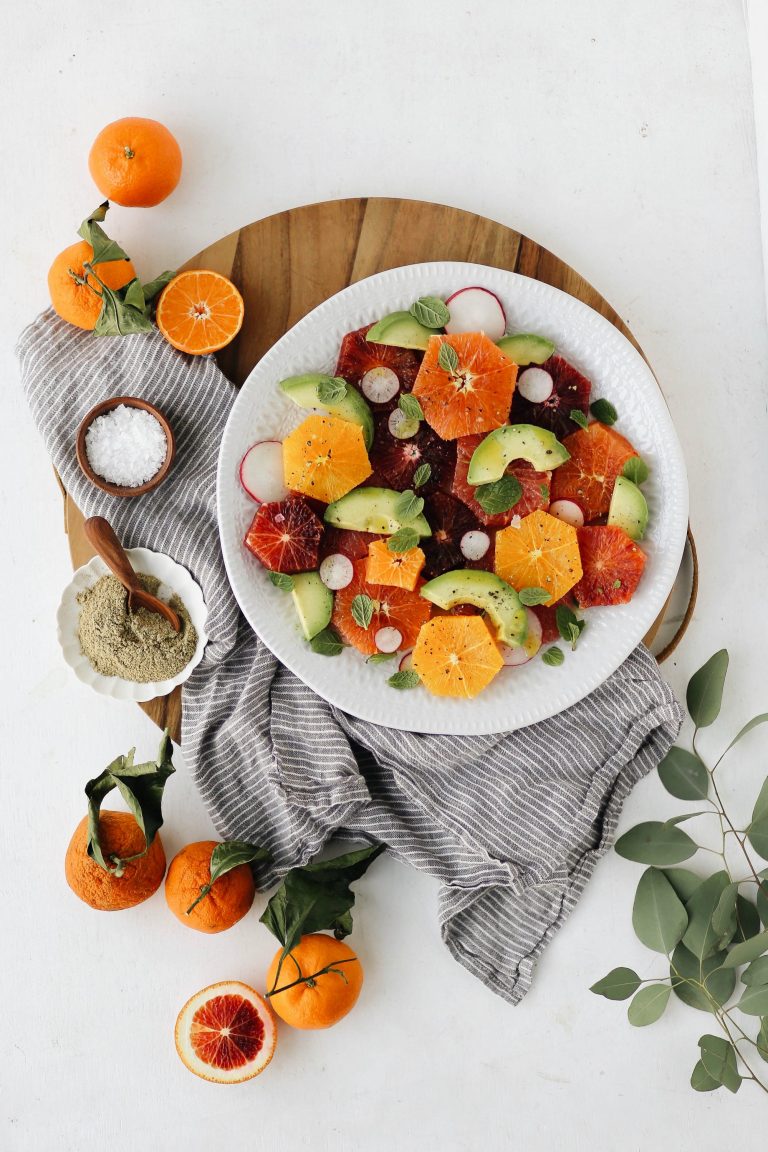 Why We Love It: If you're looking for sweet with a touch of savory, this citrus salad might be your answer. Simply select a variety of oranges and pair them with a few teaspoons of chaat masala. The flavors will blow your mind.
Hero Ingredient: Adding fresh avocado is a great complement to the tangy fruit flavors. And really, when it comes to side salad recipes, avocado is always a good idea.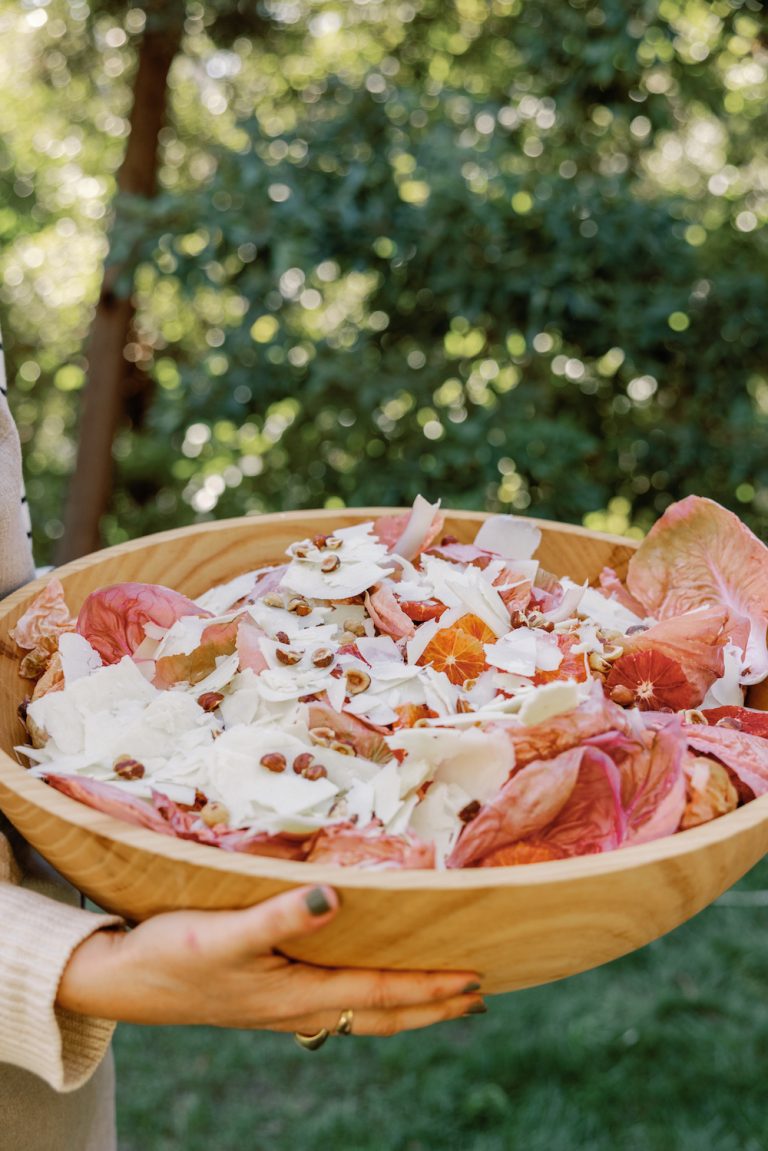 Why We Love It: This pink radicchio salad has been one of our most Instagram-worthy recipes of 2023. When Camilla Marcus shared this side salad recipe, we instantly fell in love with the bright colors and the radicchio's delicious bitter bite. This is a bowl that's sure to stun your dinner party guests all season long.
Hero Ingredient: Pink Radicchio… need I say more?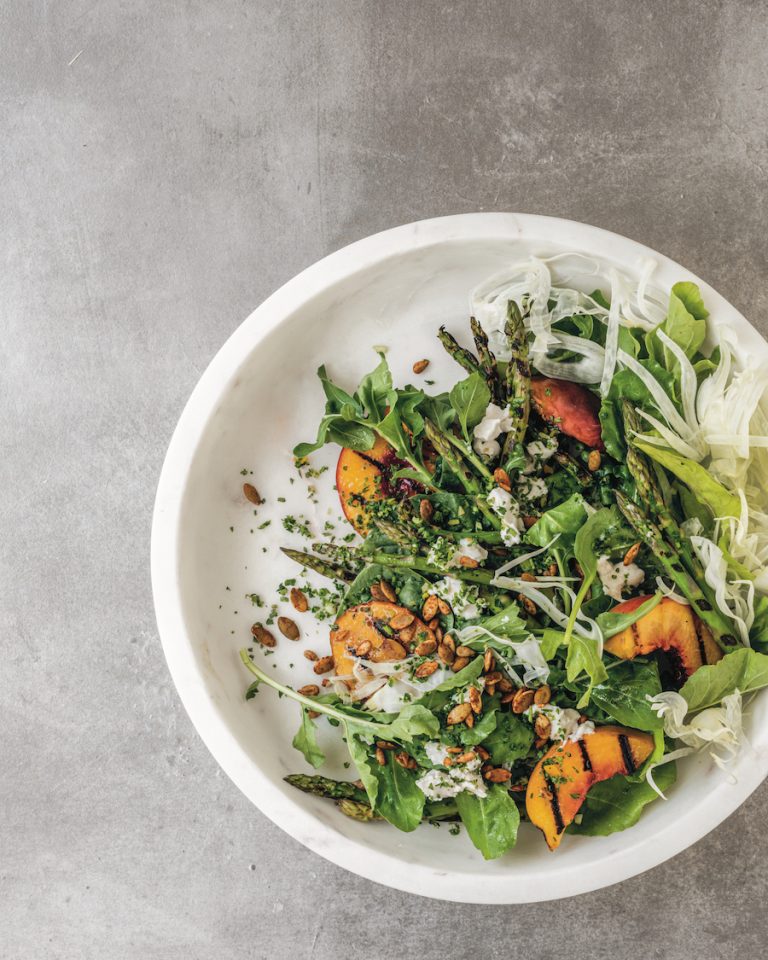 Why We Love It: Peaches are one of the fruits best enjoyed during the summer season and cooking them on the grill amplifies their sweet, juicy flavor. Serve these slices of sweetness over a bed of fresh greens and toppings such as asparagus, spicy pepitas, and cashew mozzarella. It's a unique spin on the traditional side salad that'll impress any dinner guest.
Hero Ingredient: Given a recipe filled with tons of great ingredients, it's hard to choose just one as the hero. But for me, nothing compares to this salad's goji chipotle dressing.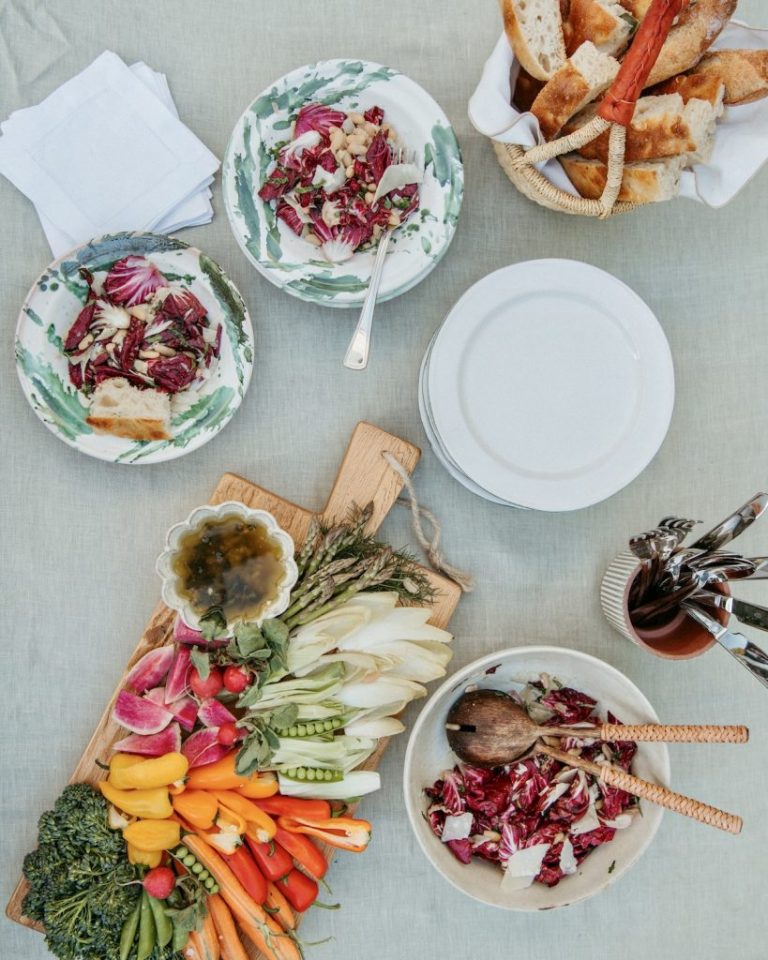 Why We Love It: Beans of all varieties are an underrated addition to any summer side salad. They're a great way to incorporate a topping that will keep you full and provide some additional protein that traditional salads may lack. From lemon zest to dry white wine, there is no lack of flavor in this salad recipe.
Hero Ingredient: Keep the Parmigiano coming.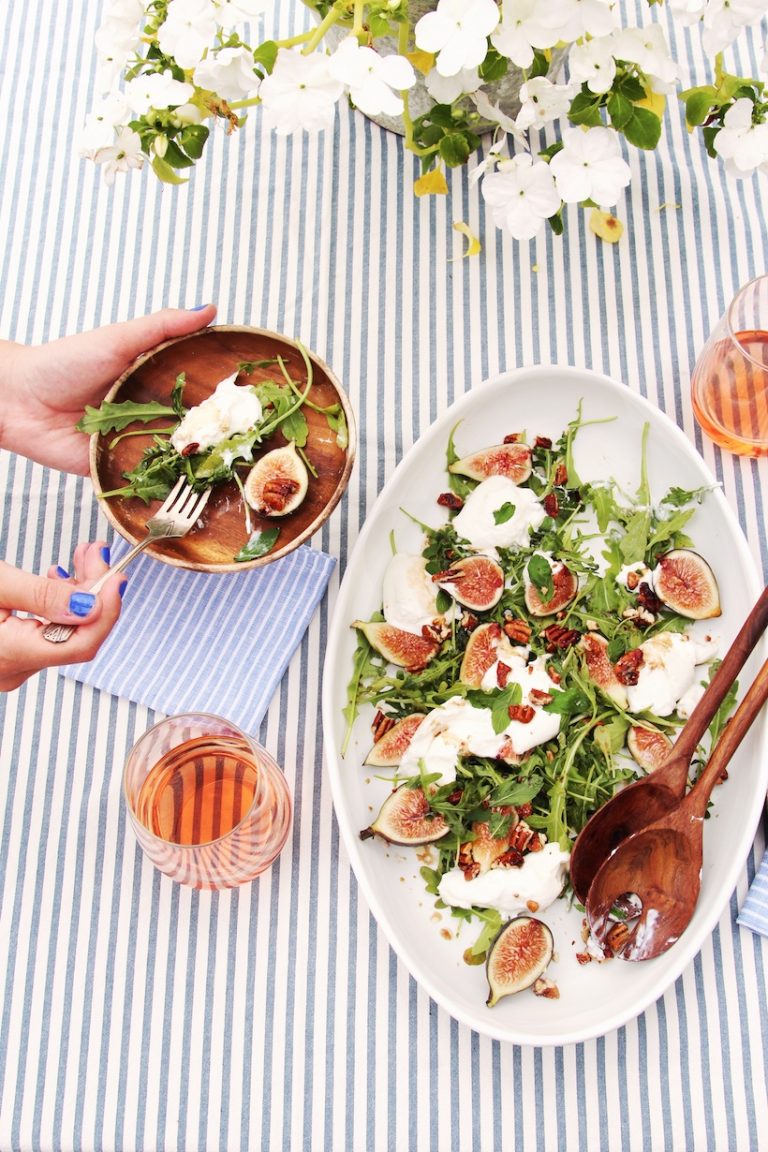 Why We Love It: I won't lie, I've officially become obsessed with burrata. This creamy cheese has taken the internet by storm, and I've found it's the perfect addition to any side salad recipe. Here, the cheese pairs well with figs and crunchy arugula, both of which highlight its fresh creaminess.
Hero Ingredient: While figs are their own kind of special, the burrata shines as this side salad's star.