It's the inevitable question that comes with the end of any weekend: What to do on a Sunday night? I tend to start the day's to-dos with a long list of idealistic activities. I fill my Sundays with a slow morning, homemade breakfast (likely these gluten-free, dairy-free muffins), a record playing, windows open, a trip to the farmers market, and polishing off my current read. While the list is long, it's all in an effort to leave me feeling refreshed and ready to take on the week. At least, that's how it would go in my head.
Oftentimes, in reality, Sunday nights hit and it's easy to feel overwhelmed by all that didn't get done or amped up with pre-Monday anxiety. So, we thought about what to do on a Sunday night to ease the Sunday Scaries and came up with our own list to set you up for success.
Featured image by Belathée Photography.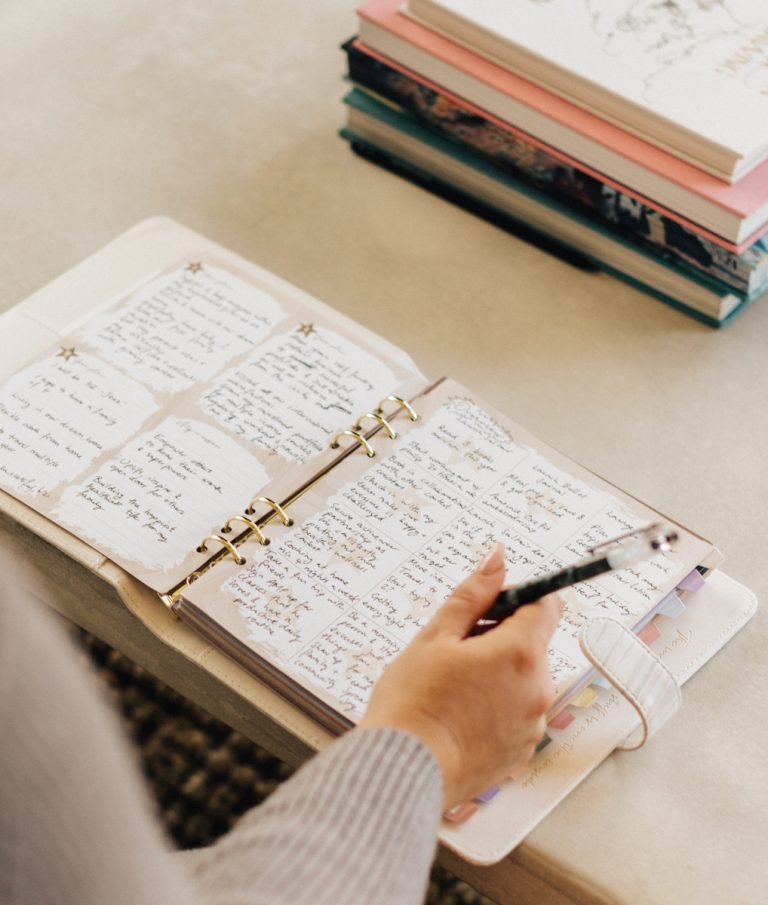 Because let's face it, instead of turning to something that would actually help get you ready for the week, it's easy to spend the last bits of the weekend Netflix bingeing (which isn't always bad, just not an ideal way to close every weekend). So, keep reading to discover 52 ideas that will help you embrace the final moments of the weekend and set you up for a successful week ahead.
And be sure to let us know in the comments: What's your favorite way to spend a Sunday night?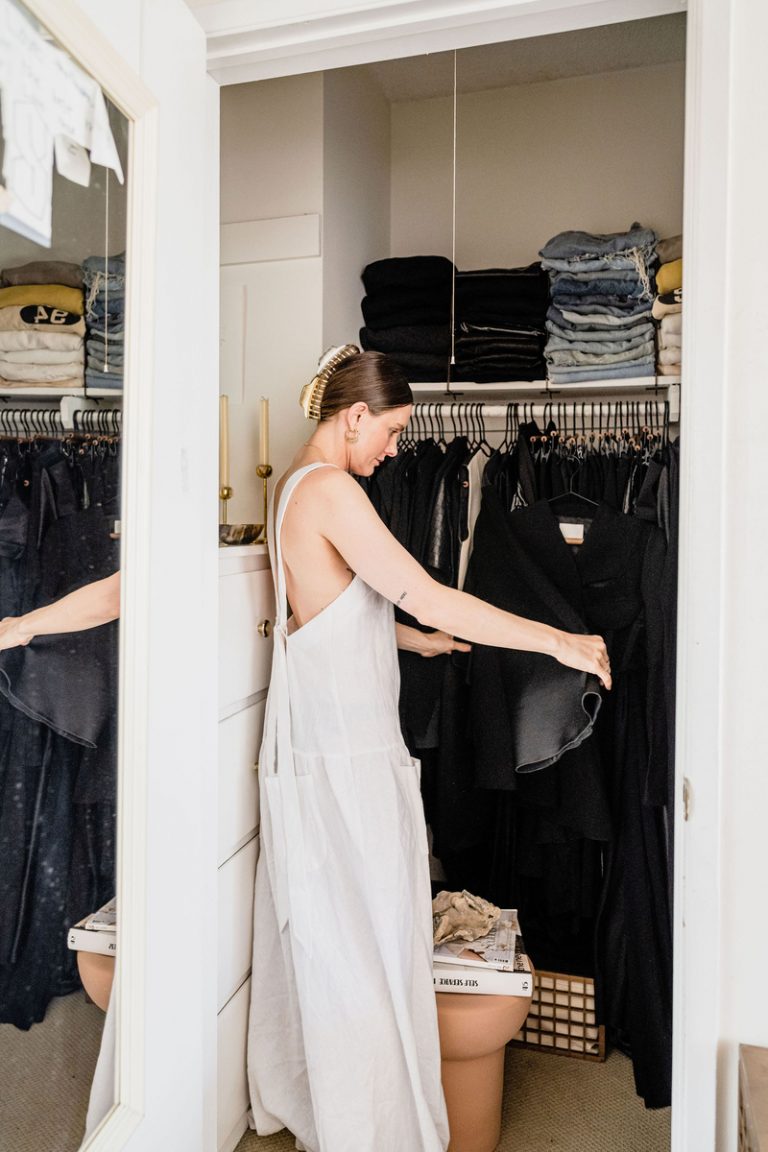 Wondering What To Do on a Sunday Night? 52 Ideas To Inspire You
To Get Organized For the Week Ahead
1. Purge something. Your pick: your closet, your purse, your inbox, your Instagram. So refreshing.
2. Plan out your movement for the week. Put exercise on your schedule—treat it like you would a dentist's appointment and get it on the calendar.
3. Prep a meal, any meal. Whether it's veggies for the next morning's frittata, sandwiches for the kids' lunches, or the soup you'll eat for lunch this week.
4. Pack your kid's lunches and bags for the next day. Look at the week ahead with your kids and help them and you feel ready to take on the week. Homework? Check. Permission slip? Check. Letting them know you'll be working late on Wednesday? Check.
5. Make a plan to write one thing you're grateful for all week. Gratitude changes our perspective. Grab a journal and a pen and set it out so you don't forget in the morning.
6. Schedule your volunteering for the next month. I always find that I actually create space for giving back when I plan it out ahead of time.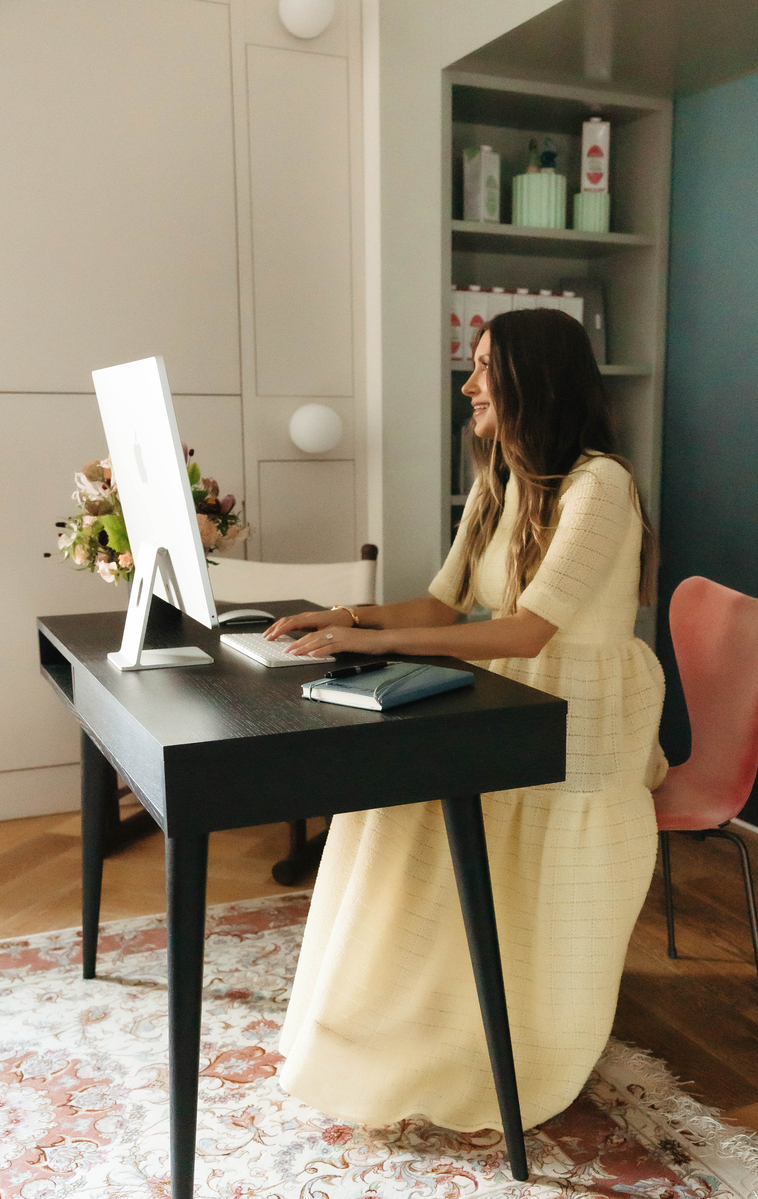 7. Clear out your inbox. Emails on a Sunday?! Here's why: Instead of starting your week with a cluttered inbox, spend a few minutes sorting your unread emails into actionable folders to tackle on Monday. That way, come Monday morning, you can dive right into the most important tasks on your list rather than spending an hour sifting through your emails. On top of that, you won't miss that note from your son's teacher about a change for class Monday morning.
8. Plan your outfits ahead. While many of us are commuting to our at-home desk as opposed to an actual office, we still want to feel put-together for the work day. Spend some quality time with your closet and pick out five outfits that make you feel confident, comfortable, and ready to tackle your to-dos.
9. Review your budget for the week. Carving out some time on Sunday to make sure you're staying on track to meet your monthly financial goals is a proactive way to spend an hour. Check in on your bank account and review your credit card statements. If you keep a spreadsheet of purchases, look back on the week and make sure you have it filled out! I've found that this helps me keep track of where I can be saving even more.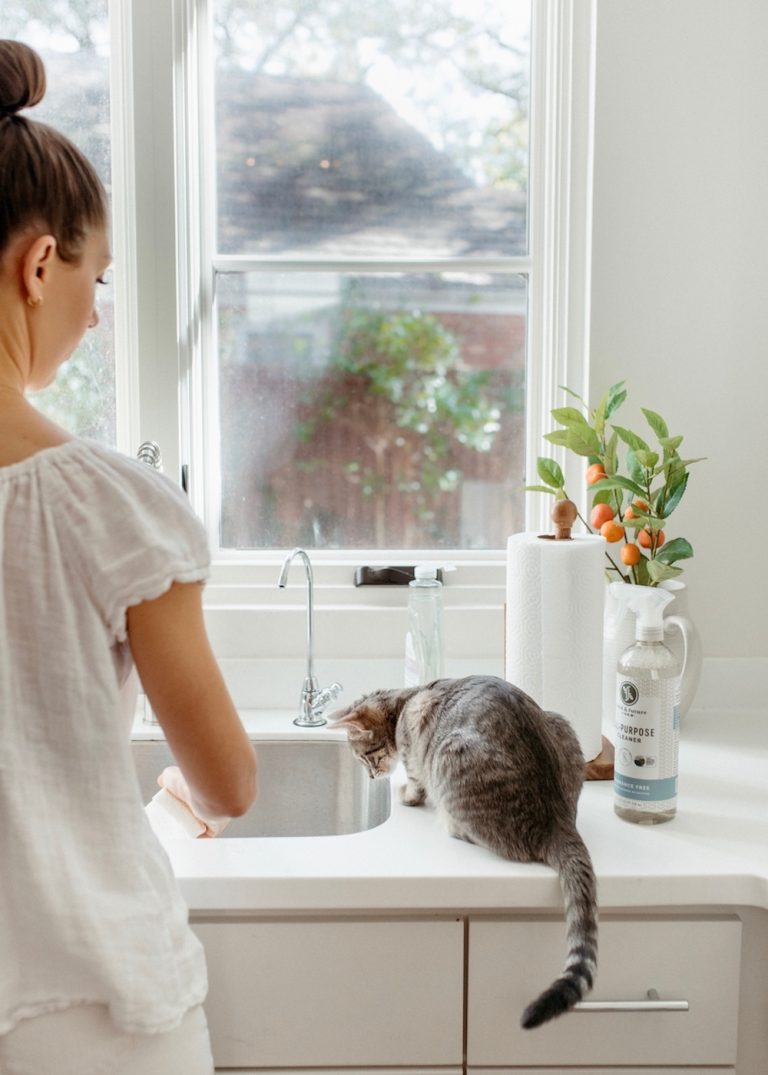 To Clean Up Your Space
10. Podcast and clean. Truly a hack when it comes to Sunday cleaning. Click play on that podcast you've had saved to listen to. You'll find that doing a load of laundry and deep cleaning your stove has never been so restorative.
11. Clean out your car. Is it only me or is your car the one spot that gets out of control crazy fast?? Grab a trash bag and sanitizing spray, and wipe down your steering wheel while you're at it.
12. Toss expired food in your fridge and pantry. Before you dive into the week, toss expired food and that Tupperware you've been avoiding.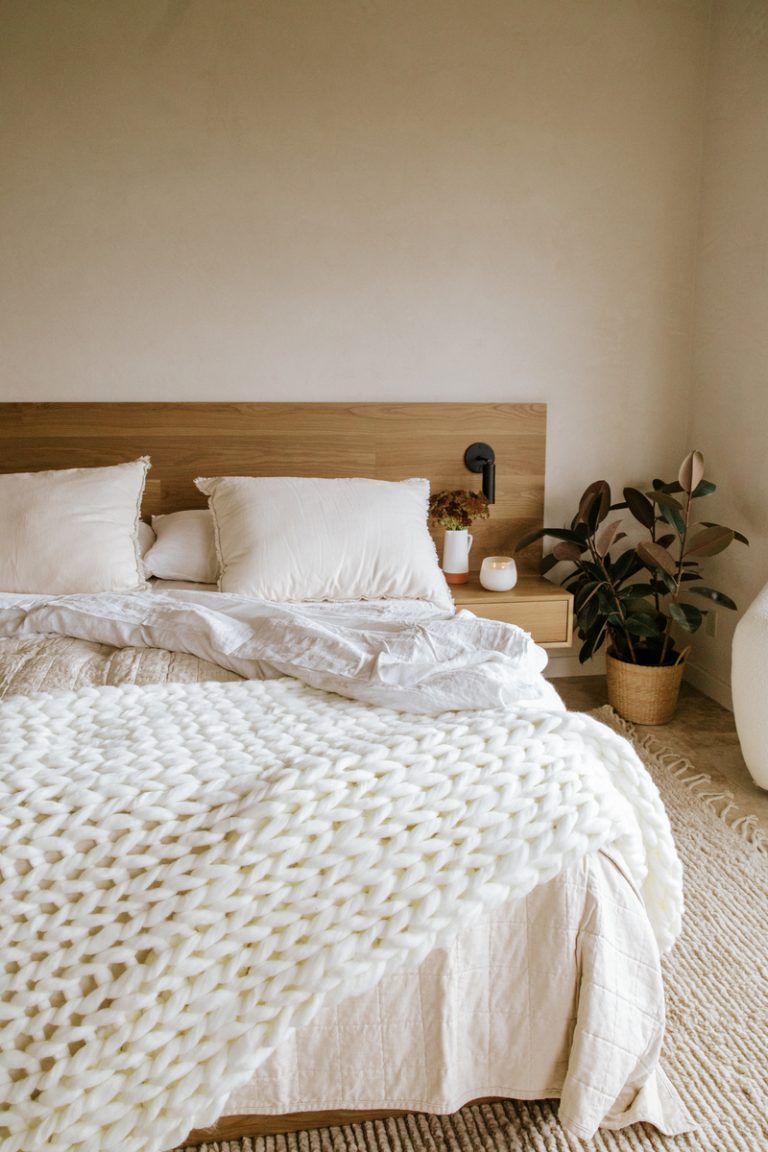 13. Wash your sheets. There's nothing like sliding into clean sheets. Give your bedding a fresh start to the week!
14. Do a quick clean-up. No deep cleaning required. Grab your shoes lying around, fluff the couch pillows, wipe off the countertops, etc. I love ending Sunday with a beautifully clean home, knowing everything is in its place and you're ready for whatever the following week will throw at you.
15. Clean your makeup brushes. Be honest, how long has it been since you gave them a wash? It's probably time and actually doesn't take that long. Make it a new Sunday tradition and avoid product buildup and breakout-causing bacteria.
16. Hang your artwork. Is it just me, or is artwork so hard to actually get up on your walls? Grab a hammer and a few nails and hang up that photo you've had leaned against the wall for a year.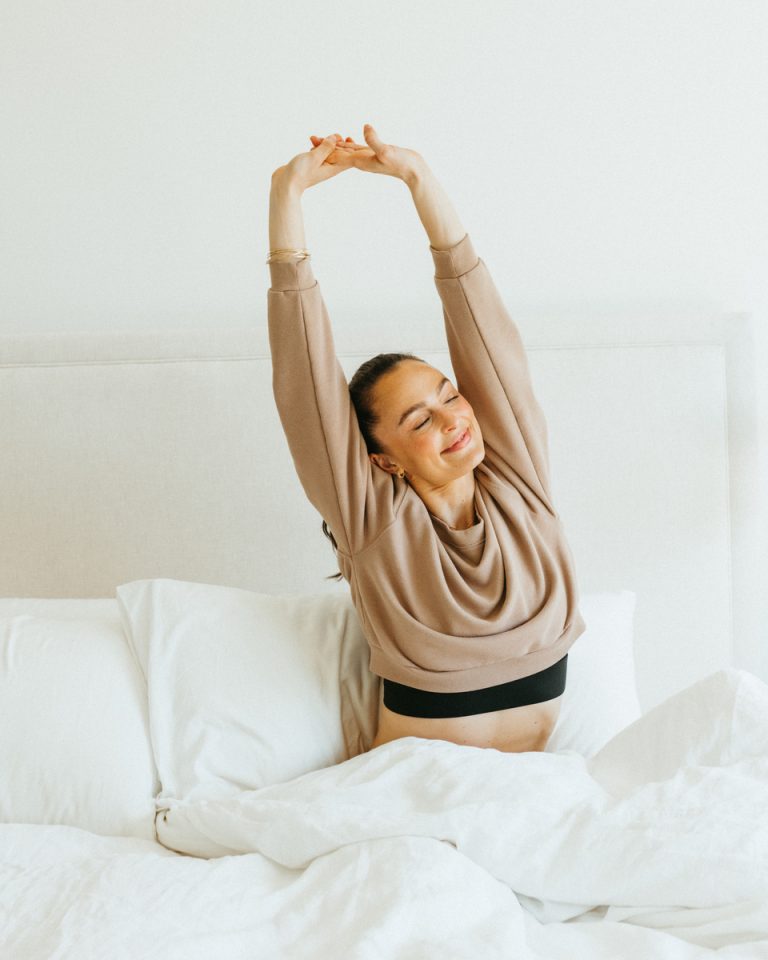 To Make Time For Mindful Movement
17. Foam roll and stretch. The benefits of foam rolling are undeniable. Just a few minutes can make a world of difference in your energy, puffiness, and how you feel in your body.
18. Take an evening walk. There's nothing quite like some fresh air and light exercise to leave you feeling refreshed, centered, and ready to take on the week.
19. Try a calming yoga flow before bed. The nights I do a late evening yoga flow result in deeply restorative sleep. Try this seven-minute flow.
20. Go on a bike ride. Another one of our favorite ways to get moving while getting some fresh air.
21. Try a new workout class. While I love my go-to barre classes, there's something fun about mixing it up every once in a while. If you opt for strength conditioning classes, try something more cardio-centric (like a challenging cycling class!). Or, if you're partial to CrossFit, slow things down with a gentle yoga flow.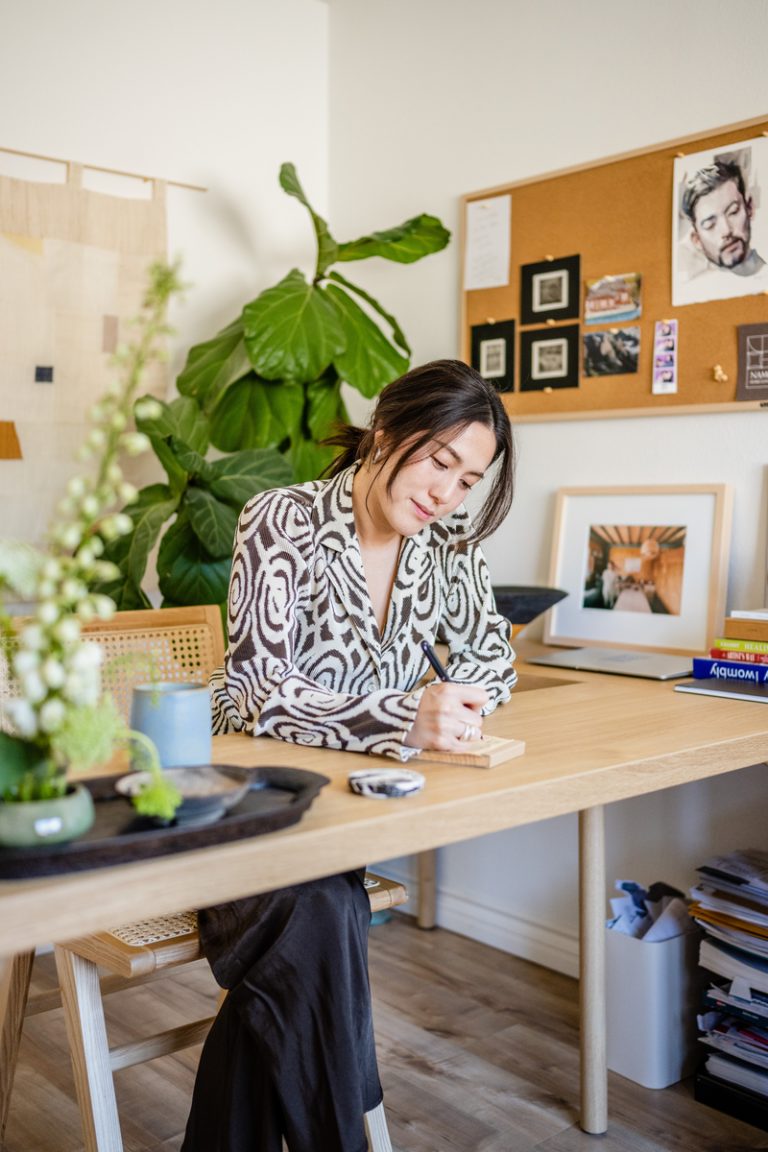 To Connect With Others
22. Write a thoughtful note for someone in your life. It could be an old mentor, your mom, a friend who just had a baby—everyone loves snail mail.
23. Do a puzzle. There's nothing that says the weekend like a slow evening methodically placing puzzle pieces. We're obsessed with this pretty fruit still life.
24. Prioritize family dinner. Experts say to aim for five meals a week together (breakfast, lunch, or dinner). It can be hard in the busyness of the week to prioritize a meal together. But starting off the week sharing a table ensures you get at least one in!
25. Have sex. What better way to start the week than with an activity that boosts your immune system, can reduce chronic pain, and officially counts as exercise! If you want to spice it up, try meditation before sex.
26. Watch a movie virtually with a friend. Don't let distance stop you. Movies can be more fun with a friend and these platforms make it easy.
27. Have a family dance party. Sometimes you need to shake off the Sunday Scaries. Get your littles involved and get grooving.
28. Visit a museum. Grab a friend and head to your local museum for some thoughtful art browsing.
29. Family game night. From Candyland to Catan, besides the obvious bonding and laughs, a family game night can build skills like good sportsmanship, social-emotional development, improved sharing, and negotiation skills.
30. Make s'mores. You deserve a sweet treat to cap off the weekend, and the roasting and stacking are just too much fun. Try out one of our yummy oven s'more recipes. Trust me, the kids love this.
31. Ask your partner these 32 questions to build intimacy. Have your conversations felt a little dry as of late? These intentional questions are designed to help you grow deeper in your relationship and share a meaningful moment before the busyness of the week begins.
32. Start holding a weekly marriage meeting. Camille Styles Content Marketing Manager, Brittany, shared this brilliant idea that she and her husband have been practicing for years. On Sunday evenings, meet with your partner to pause and connect. It's guaranteed to help you foster a greater sense of romance, get ahead of conflicts, and enhance intimacy. Learn more about holding a marriage meeting here.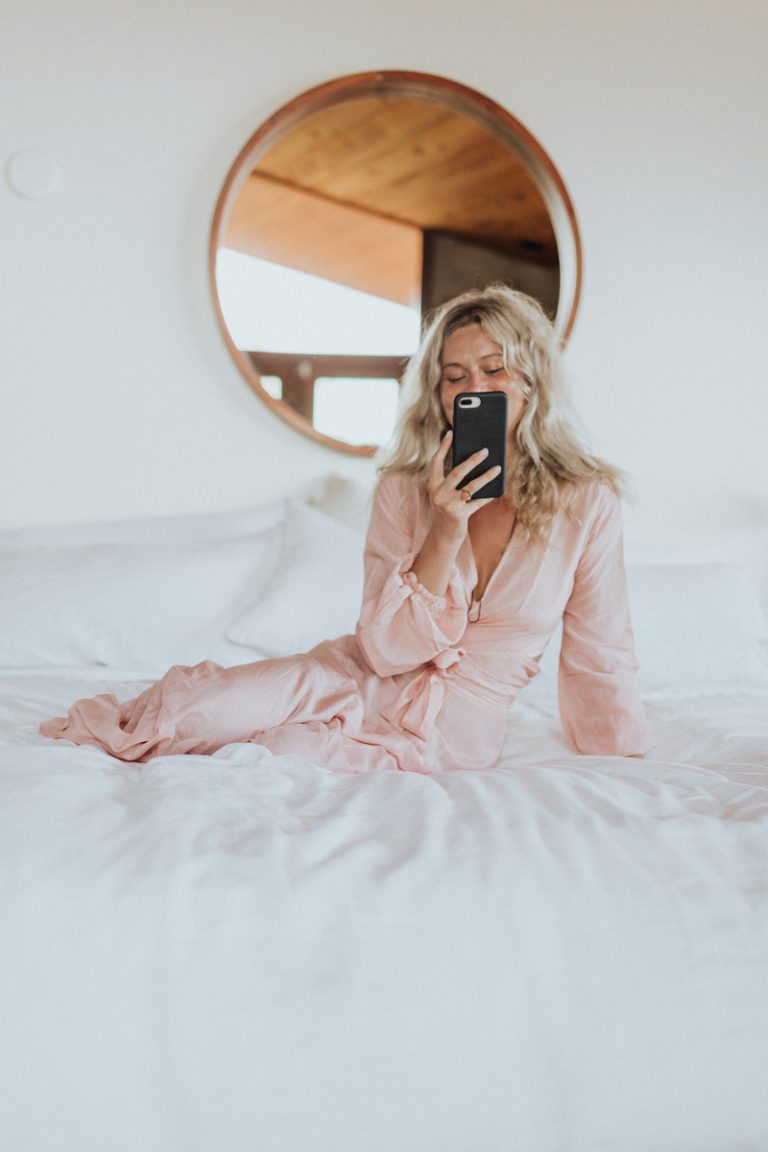 To Connect With Yourself
33. Make yourself a playlist for the week. Nothing beats a perfectly-curated playlist filled with your favorites. I start by creating a name for my playlist based on an intention for the week. From there, I review my liked songs or any new music I've recently discovered and start filling up the playlist. It's bound to keep my energy and inspiration high all week long.
34. Discover a new podcast. If I'm not listening to music, you can bet I have a podcast playing through my AirPods. From true crime to personal development to podcasts that keep me up to speed on new ideas and world events, there's an endless array of options and opportunities to learn. Browse our editors' favorite podcasts here.
35. Dock your tech. Spend the rest of the evening tech-free. That means no emails, no social media scrolling, and no TV. Instead, grab a cup of tea, a good book, hop in the bath and wind down.
36. Make an olive oil loaf. Is there anything more nourishing than baking for yourself or the family? We love olive oil cakes because they're decadent enough for a Sunday evening sweet, yet hearty enough for breakfast all week. Try this recipe or this one.
37. Grab a notepad and do a mental unload. I love starting the week by jotting down everything I'm looking to accomplish. Sometimes, just getting it all down is enough. But if you'd like, sort it with the important goals at the top and low-priority tasks at the bottom.
38. Schedule one appointment in the week… just with yourself. Find a time in your week where you can unplug and plan a refreshing date with yourself. Whether it's a trip to the spa for a massage or facial, a coffee shop date with a good book, or listening to music and organizing your pantry, pick something that you want to do.
39. Download a new book from the public library database. Did you know that most public libraries will let you rent e-books free of charge? Check out your local library to see if they offer this perk and start reading that book you've had your eye on.
40. Let journaling prompts inspire your practice. Are you having a hard time kickstarting your journaling habit? I've found that by rounding up a few favorite journaling prompts, I'm never short of inspiration. Try these prompts that are designed to help you get realigned this season.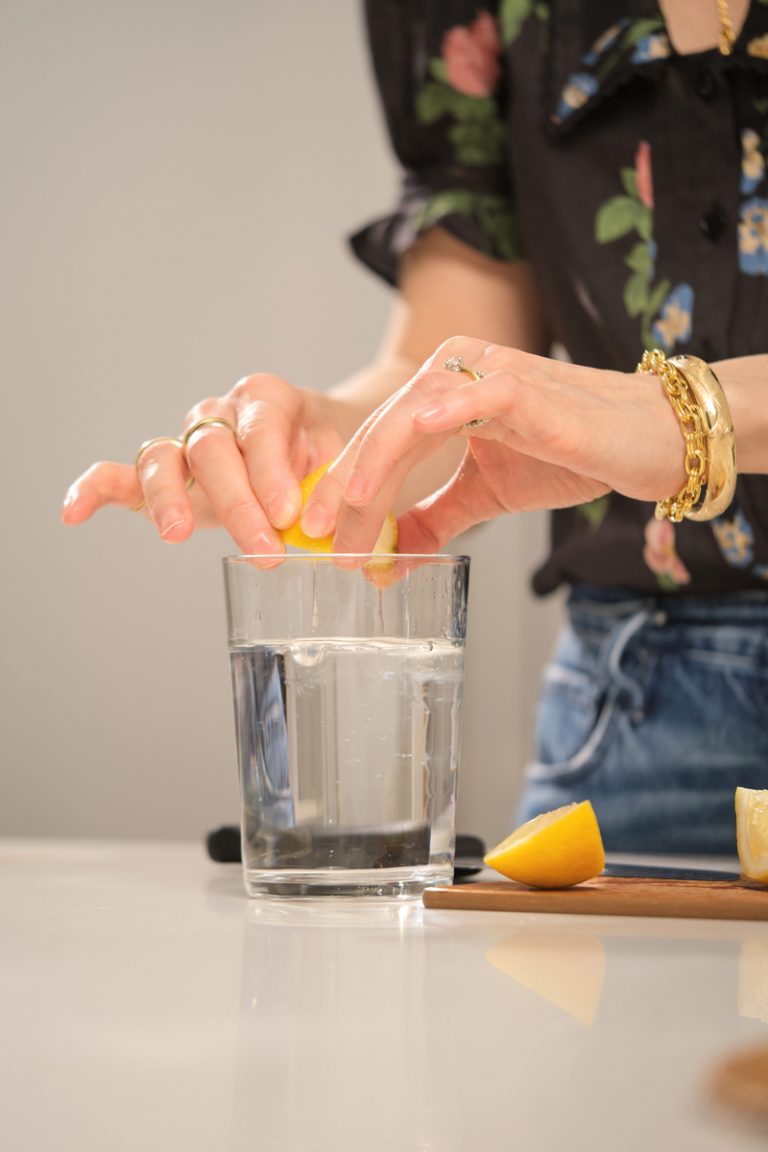 To Indulge in Self-Care
41. Drink a giant glass of water. It's so important to hydrate. Finish the weekend strong with some hydration. Try supercharging your glass with these tricks.
42. Give your hair a deep conditioning treatment. We love this hair serum by Beneath Your Mask .
43. Dermaplane. Start your week feeling exfoliated and smooth. Our editors swear by this dermaplaner.
44. On that note, exfoliate your entire body. Might as well give your entire body a scrub down. Not sure where to start? Here's Camille's entire exfoliating routine.
45. Give yourself a lymphatic drainage massage. I love starting the week with a nice and slow lymphatic massage. I try to sprinkle in one or two more sessions throughout the week, but I love knowing I'm at least starting the week with one if I don't quite get to it as the week gets busy.
46. Shower, shave, exfoliate. There's nothing like starting the week fresh and clean, so be sure to take your time with a nice hot shower.
47. Kick-off #SoberSundays. Mimosas at brunch and a glass of pinot before bed may sound like your typical weekend. But it's much easier to face Monday morning bright-eyed and sans hangover.
48. Give yourself a faux tan. Start the week with a glow. We've got the scoop on everything you need for the perfect tan. If you're looking for the right product for your face, check out our favorite non-toxic face tanners.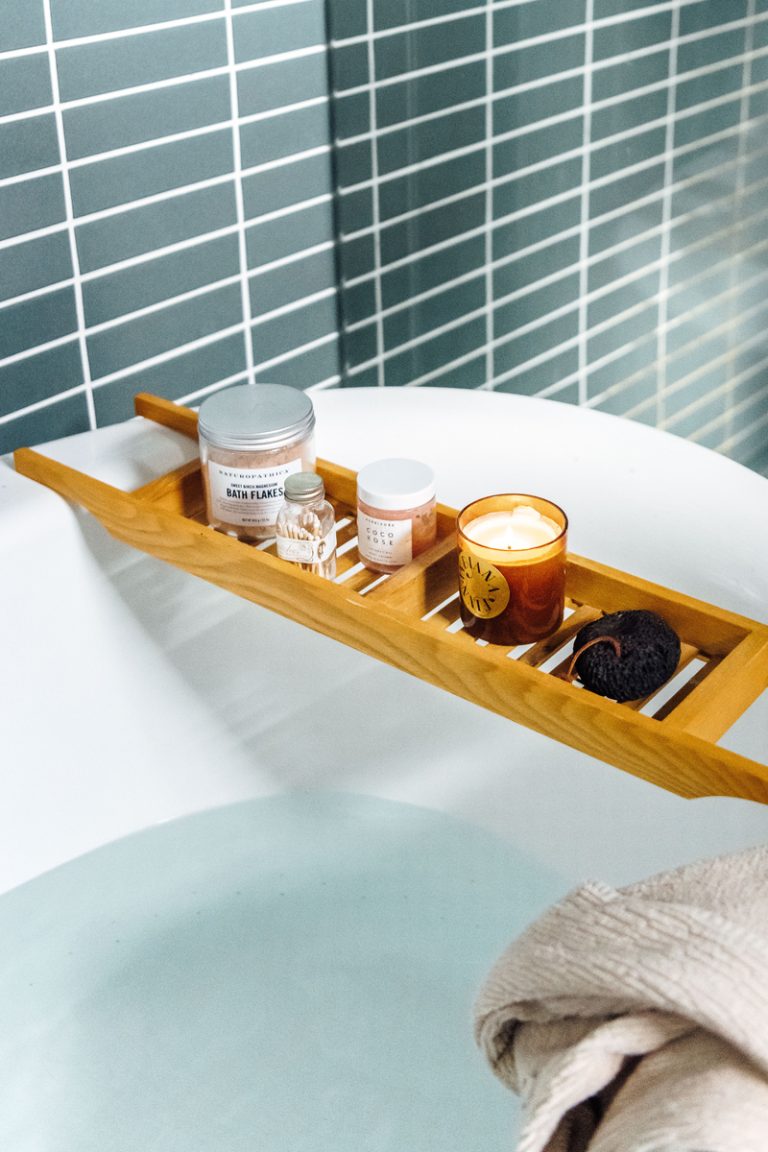 49. Take a bath. It's not just about a relaxing soak—here's what to add for the perfect detox bath.
50. Take a virtual class. Try this Masterclass on the fundamentals of French pastries, this one from The MOMA on fashion as design, or soap making or figure drawing from Udemy.
51. Whiten your teeth. Pick something else from this list to do while you whiten. It'll help those 30 minutes fly by.
52. Set an intention for the week. We love this simple practice for setting the tone for the week. Maybe it's to be braver, more peaceful, confident, or something like "I can do anything but not everything."
53. Go to bed early. It's too easy to stay up later than you should as you squeeze every last drop out of your weekend. Instead, sip on a sleep elixir and tuck into your clean sheets early. If you're having trouble drifting off, try one of these tricks.
This post was originally published on March 14, 2021, and has since been updated.