With the holidays as an exception, summer is when I'm serving up the most meals for a crowd. Friends drop by, family comes into town, and you know everyone is hungry. But not to worry. Thankfully, peak summer means fresh and easy meals that come together fast. (And as far as preference goes, we'll be eating with our hands, thank you very much.) All the usual suspects can be expected: pesto pastas, chicken on the grill, and pizzas aplenty—because hello, we're obsessed. When it comes to summer meals for a crowd, consider this your one-stop shop.
If you've taken a spin around the Camille Styles Instagram as of late, then you know: Camille's in her gardenista era. She has tomatoes in every color, greens galore, and just about every summer veg under the sun. And while the farmer's market is a must during the warmer months, is there anything better than letting your backyard inspire a dinner party meal? Even without a garden within reach, you can still take advantage of all the fresh and green goodness that's in store. Shop with the season and read up on what's at its best throughout June and July. And no matter how you cook them, when you're working with perfect-for-summer ingredients, a delicious meal is guaranteed.
Featured image by Kelly Scogin.
In this article
Pasta Recipes for a Crowd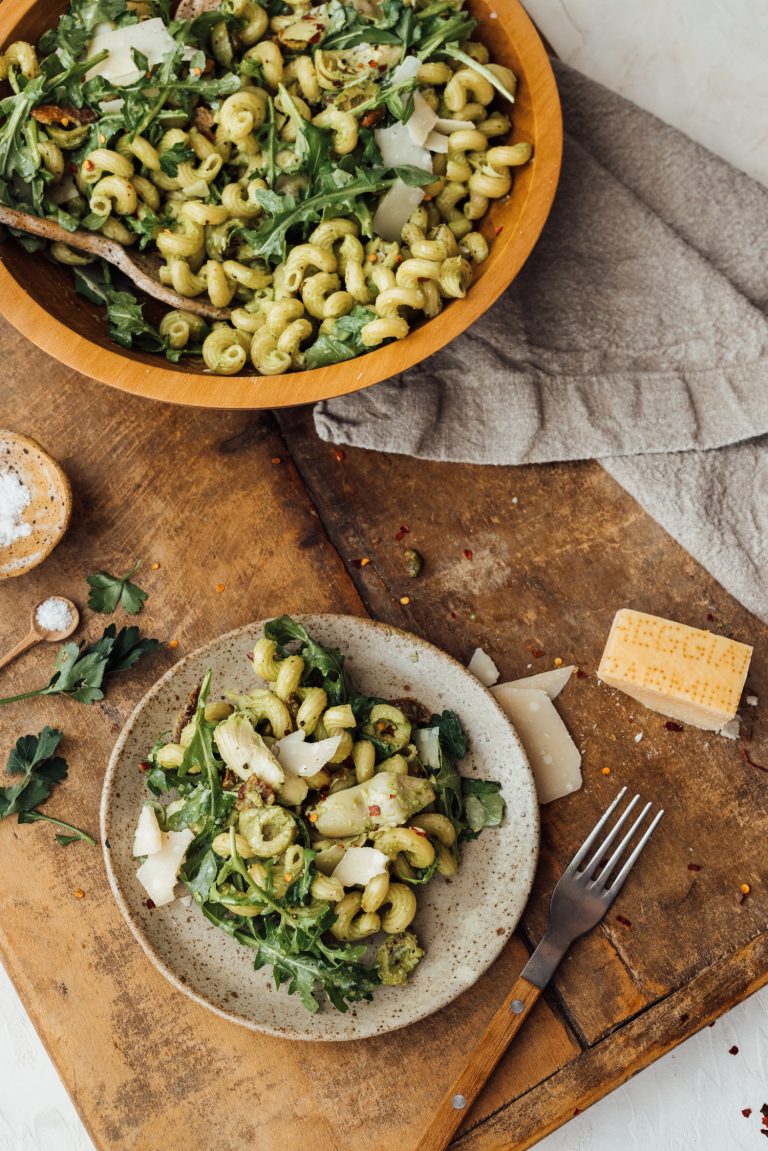 What makes it party-ready: Let's kick things off with a bang. If you haven't heard, summer isn't complete without a go-to pasta salad recipe (or potato salad, for that matter). Pasta salad is brilliant for many reasons, first of all, its ease of preparation and the fact that you can serve it at room temperature. Because of that, it's no sweat (literally) to make in advance and the flavors become all the more pronounced if you let sit for a while. You can also easily scale this recipe depending on how many guests you'll be serving. It's a must-have for your summer entertaining back pocket.
Make it a feast: We love serving this pasta salad as a plant-based way to bulk up a meal of marinated chicken, salmon, or steak. Because it's packed full of veggies (and salad is the name), you can consider your side dish quota complete.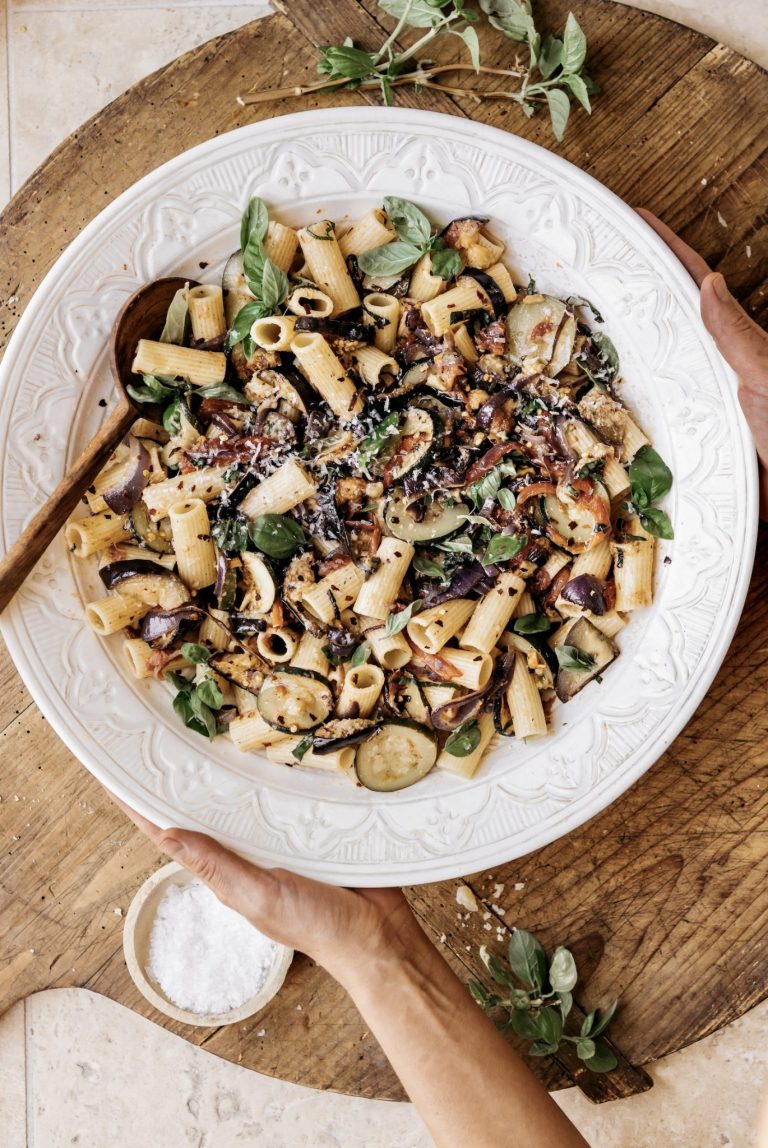 What makes it party-ready: 'Tis the season to pack your pastas full of in-season veggies. While we love the classic French dish, ratatouille can always use a little something more to make it a satisfying main. Rigatoni is the perfect pasta shape to stand up to all of your roasted summer veggies. This really couldn't be a simpler dish—just chop, roast, and toss all your ingredients together. Oh, and don't forget the olive oil. Lots of olive oil.
Make it a feast: This is a great meal on its own, though I'd recommend serving a simple green salad alongside. (Because there's no such thing as too many veggies come summer.) And before you dive into the main course, kick things off with a crisp rosé and a ricotta board for snacking.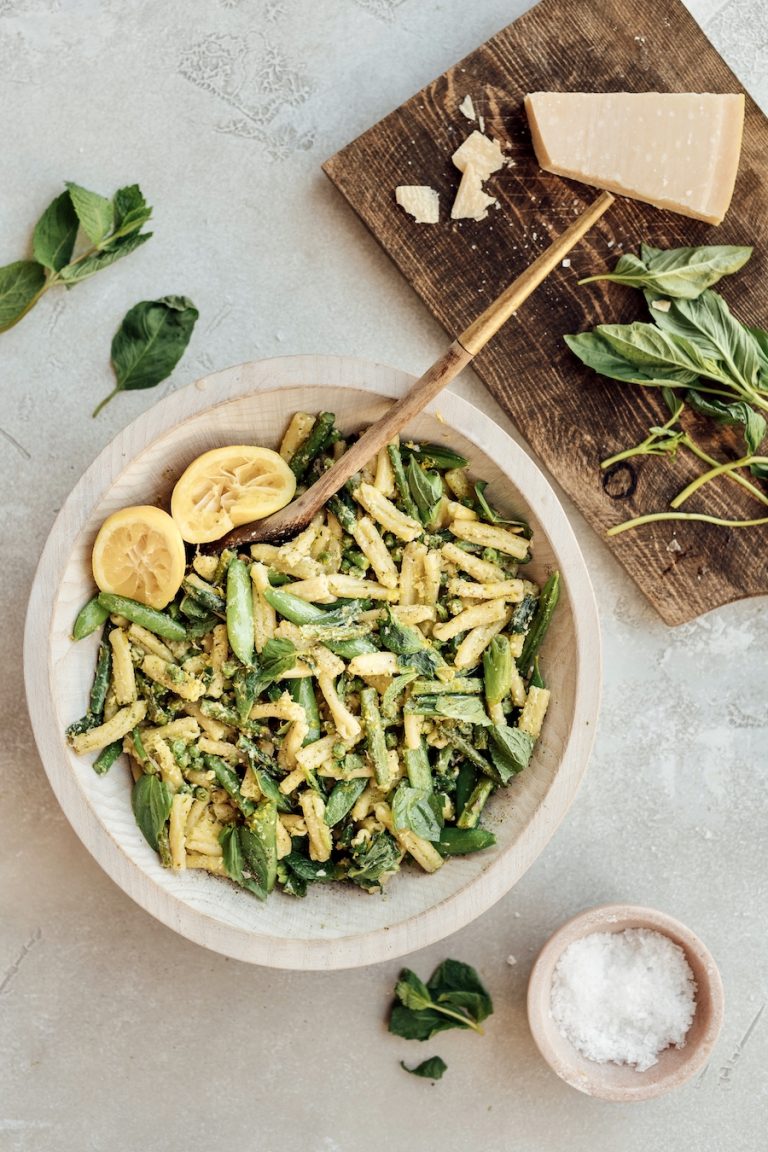 What makes it party-ready: There's no getting around it: pesto is a perfect summer food. If you haven't heard, you can make pesto out of anything—but we're partial to the classic. Basil is at its best, exuding a slightly sweet and pungent flavor. We love combining that freshness with the trifecta of green veg: asparagus, snap peas, and frozen peas. Like many pasta recipes served for a crowd, this can easily be doubled as needed, keeps well, and will leave everyone satisfied.
Make it a feast: Because this pesto is so gosh darn green, you really don't need anything else. A simple salad is great if you do want even more color on the table. But when the main dish is this good, the only thing that can top it is a standout dessert. If you still have room, this strawberry-citrus cake was made for summer.
Pizza Recipes for a Crowd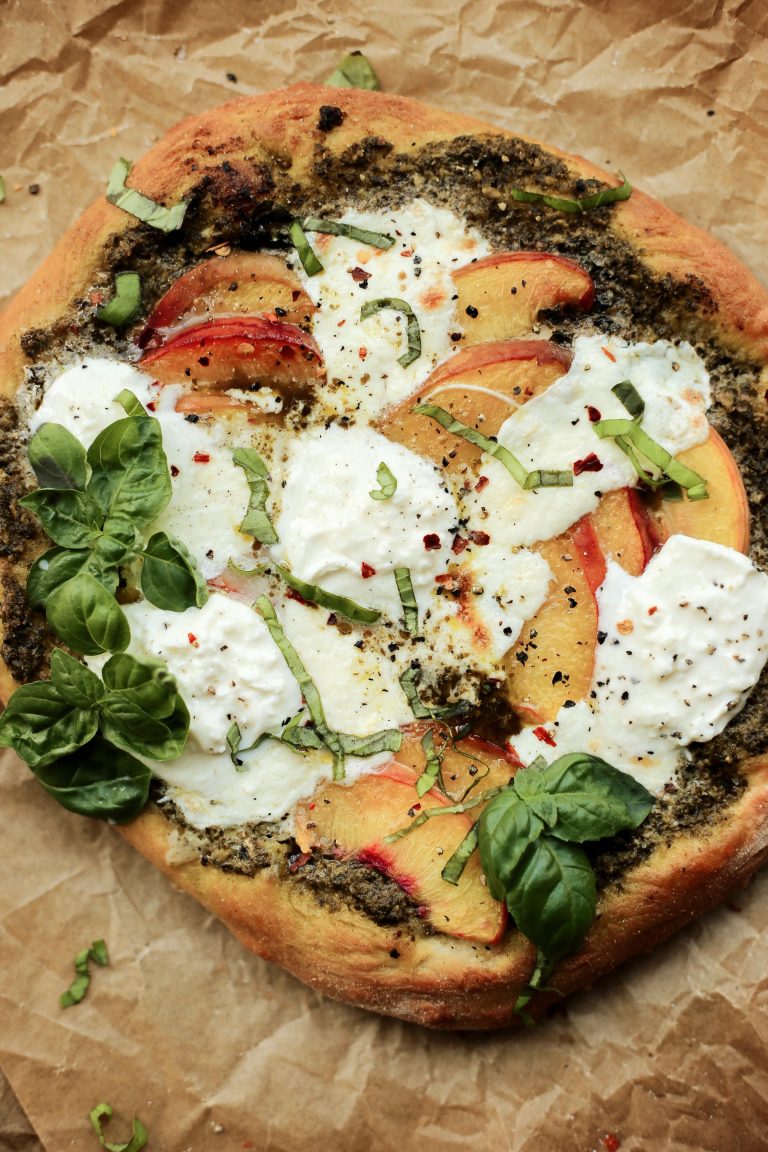 What makes it party-ready: You might be surprised by this flavor combo, but trust me: it'll quickly become your summertime favorite. The peaches' peak-season sweetness gets perfectly cut by the strong basil and rich pesto. And the colors combine for a pie that's beyond beautiful. For a crowd, make a few of these, slice them up, and serve on wooden boards. It's rustic, it's easy, and a summer dish that everyone can enjoy.
Make it a feast: Pizza and salad: is there anything better? We love serving a few options with a meal this simple. This carrot, kumquat, and golden beet salad is a sunny delight and this pink radicchio beauty will be the star of every Instagram story.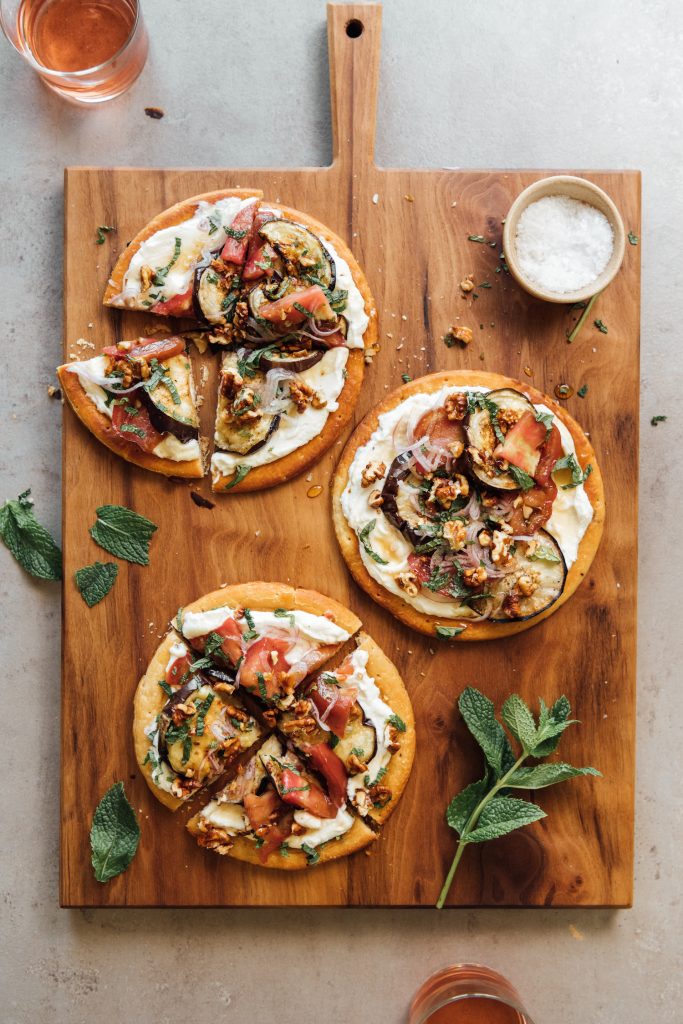 What makes it party-ready: You know when you find a recipe so perfect, you make it on repeat for many months to come? This flatbread pizza is my summer savior, and if you're coming over to my place, please expect a slice. Eggplant and ricotta are a summer match made in heaven, drawing upon all my favorite sweet, creamy, fresh, and charred flavors that define the season. Also: this pizza is beyond easy and the perfect thing to serve if you want to bring your guests in on the fun.
Make it a feast: Set everyone up with a glass of sparkling rosé and get to assembling! I also love having a few small antipasto serving bowls scattered about with Marcona almonds, olives, and other nibbles so folks can snack while they make their pizzas.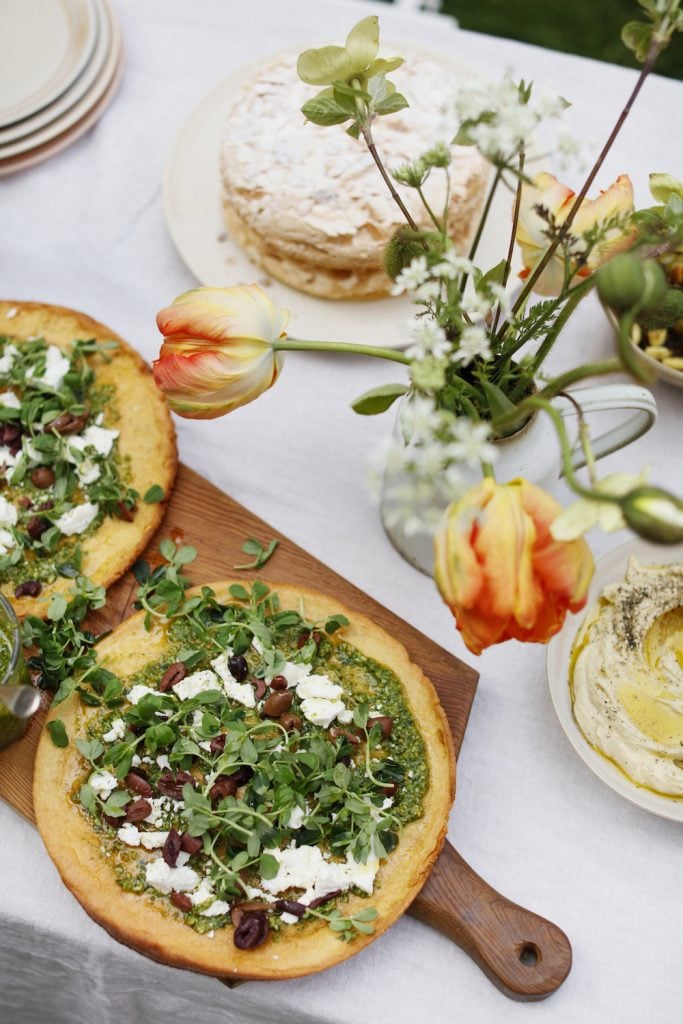 What makes it party-ready: If you're looking for a gluten-free option to serve alongside other pizzas or dishes, this farinata has you covered. The master of grain-free baking, Aran Goyoaga, served this up to the team when she hosted us for a backyard lunch last spring. We were blown away, enjoying the nutty, savory flavor of the chickpea flour used in the flatbread base. Beyond that, this simple dish gets layered with a hazelnut-arugula pesto and caramelized onions for addicting sweetness. Be warned: your gluten-free guests are likely to dig in as well.
Make it a feast: Aran served her farinata with crisp, fresh crudités, good bread, and hummus and olive oil for dipping. And of course, the meal wasn't complete without dessert. She finished things off with a rhubarb meringue cake that stunned us all.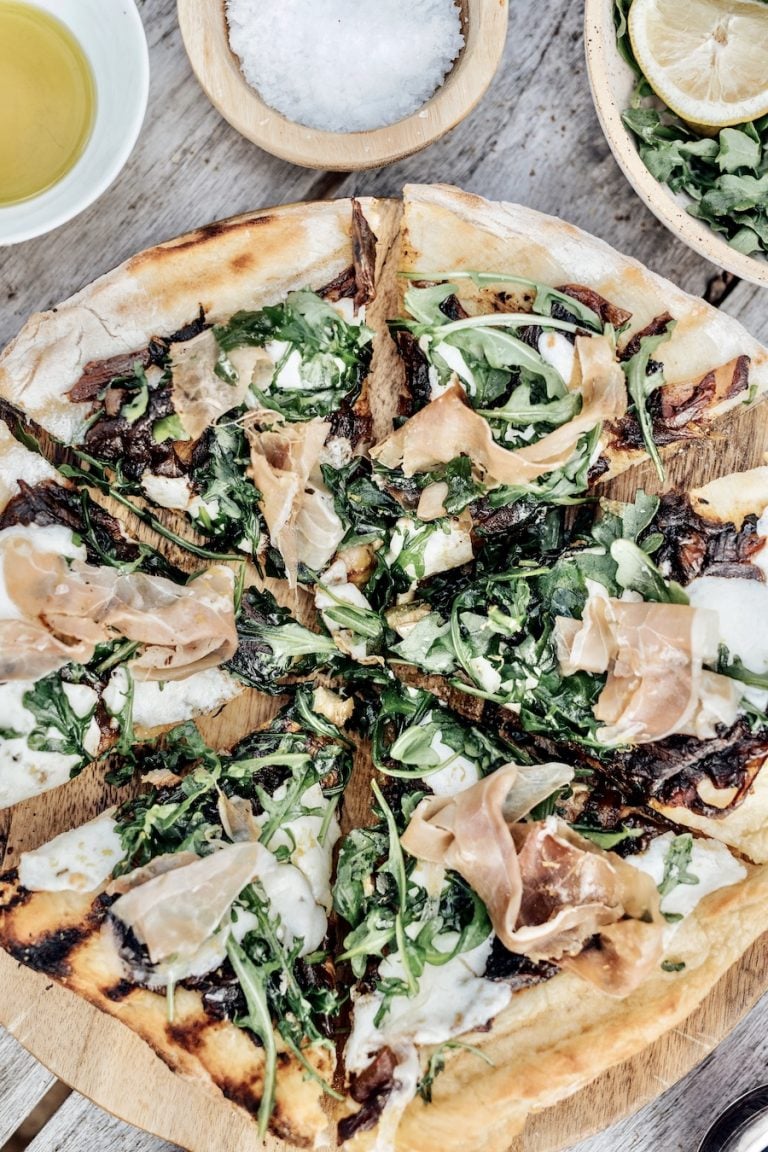 What makes it party-ready: It needs to be said: what about pizza isn't party ready? I love any pie that goes heavy on the arugula. The peppery green gets perfectly wilted, making for an easy, varied bite alongside the salty prosciutto and sweet caramelized onions. There are so many flavors packed into every single bite of this pizza. Bonus: All you have to do is pile on your toppings and throw your pie on the grill.
Make it a feast: If you have vegetarians or vegans included in your crowd, be sure to serve a meat-free option. Any of the other pizzas included here will do, and you'll want to include a salad for good measure. I love the sweet/salty flavor pairing of this green fruit salad with ricotta and herbs to contrast the prosciutto.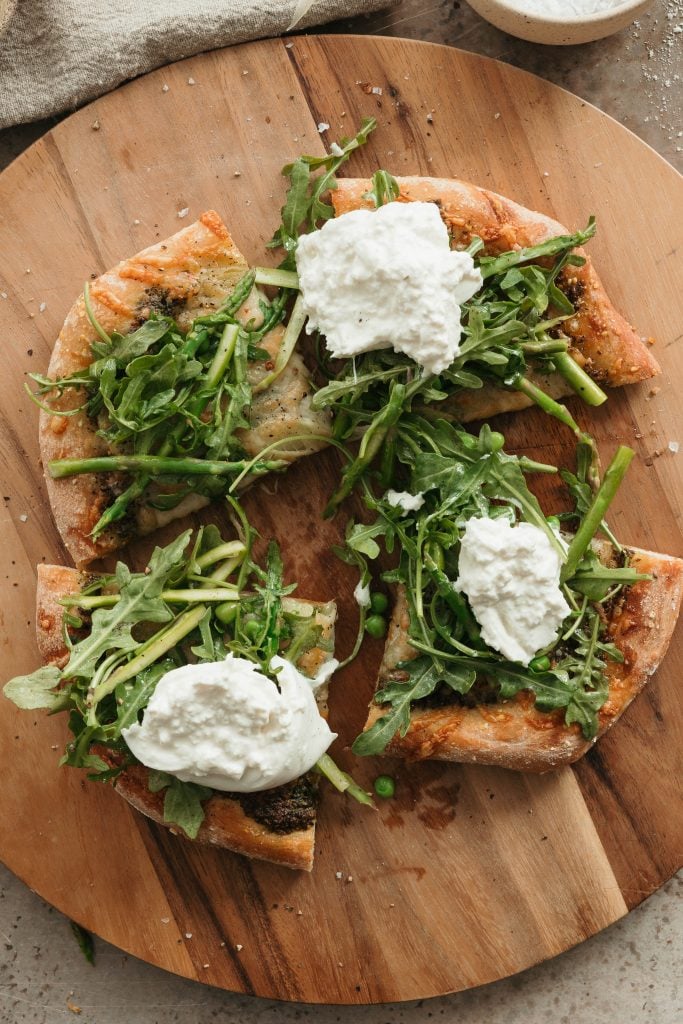 What makes it party-ready: If you haven't started putting potatoes on your pizza, what are you even doing? Kidding, but it's time to take advantage of this beyond tasty pairing. I love the creamy/crispy contrast of the potatoes set against a thinner crust. And of course, anything with burrata is worth doubling down on. This is a great option for meat eaters and vegetarians alike, as the substantial toppings will fill everyone up.
Make it a feast: Again, there's nothing more enjoyable come summer than serving up pizzas with your besties. For a twist on classic cocktails (and an option that can be easily transformed into a mockail), serve up any or all of these kombucha cocktails.
Taco Recipes for a Crowd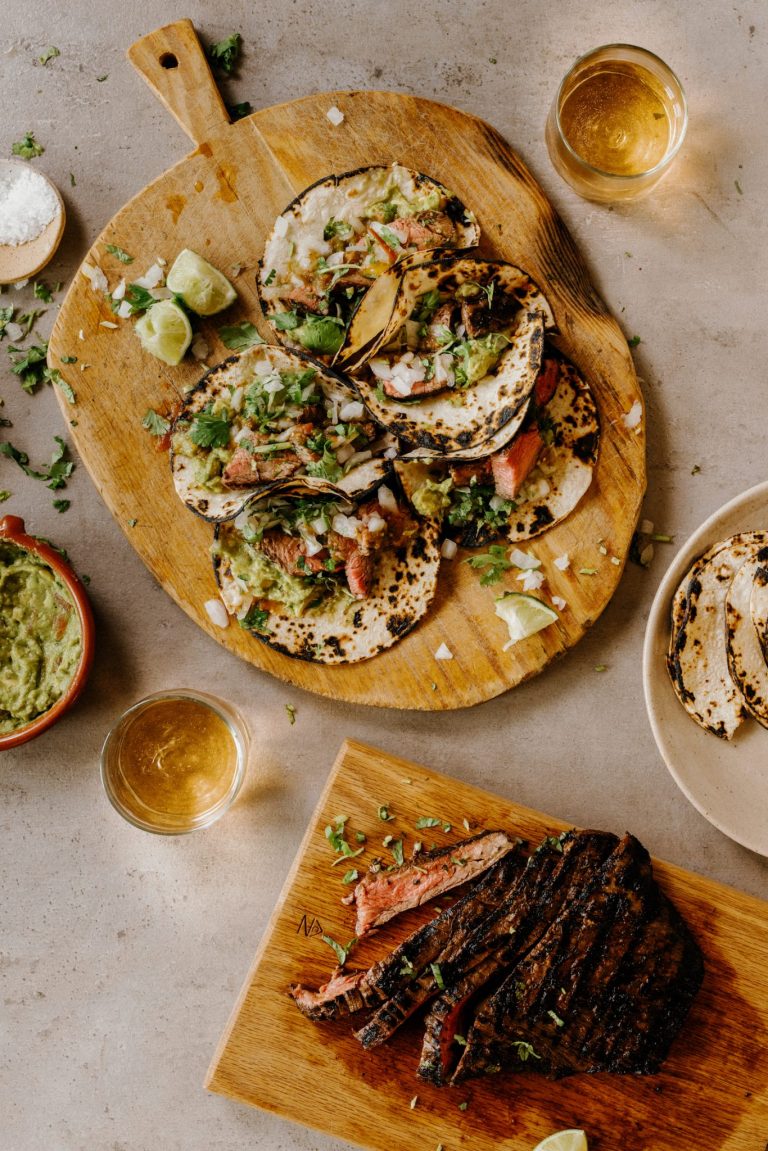 What makes it party-ready: This is Camille's latest taco experimentation and I have to say, she delivered. (As always, of course.) These tacos make a great summer meal for a crowd because they call for flank steak, a relatively cheaper cut of meat. And of course, they're so good, combining a bright and citrusy marinade with all the best taco toppings. Guacamole, red onions, cilantro, and don't forget your salsa of choice.
Make it a feast: To keep the Tex-Mex theme going, this Mexican chopped salad brings consistent, bright flavor and features a honey-shallot vinaigrette you'll want to drink.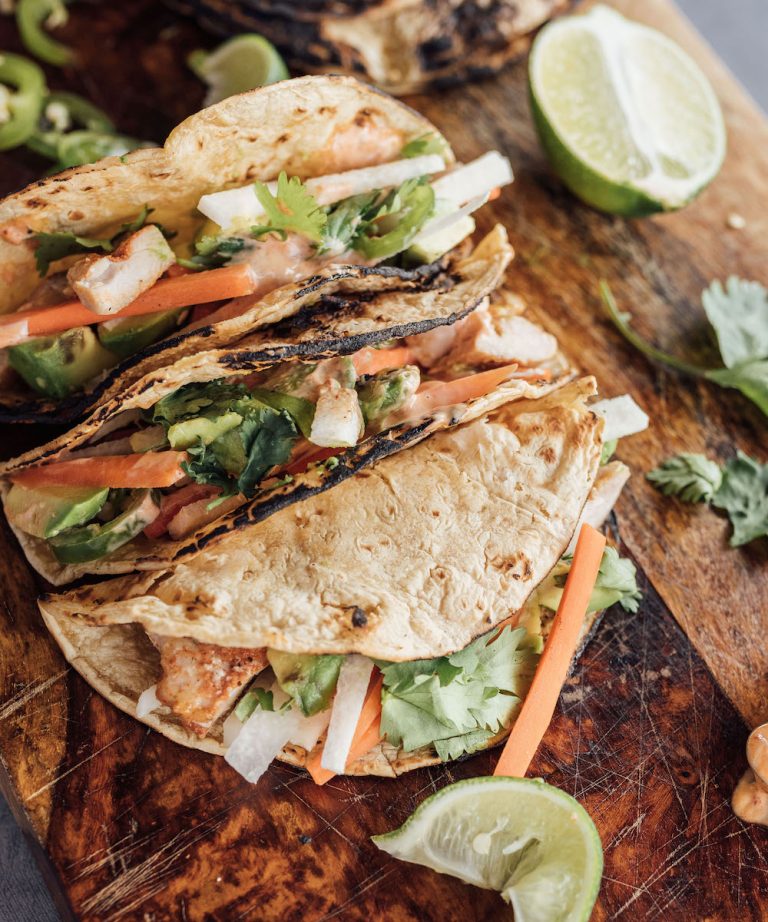 What makes it party-ready: When we have a really good meal out, you can bet we're taking the inspo home to recreate ourselves. This summer recipe is the result of one particularly delicious taco outing Camille experienced at Fresa's in Austin, and all of us Austinites agree: she did the El Santo justice. These tacos are hot, cool, spicy, savory, and just about every other flavor you could name. One bite and your dinner guests will be hooked.
Make it a feast: Margaritas are a must, y'all. Go with a classic or opt for watermelon-mint.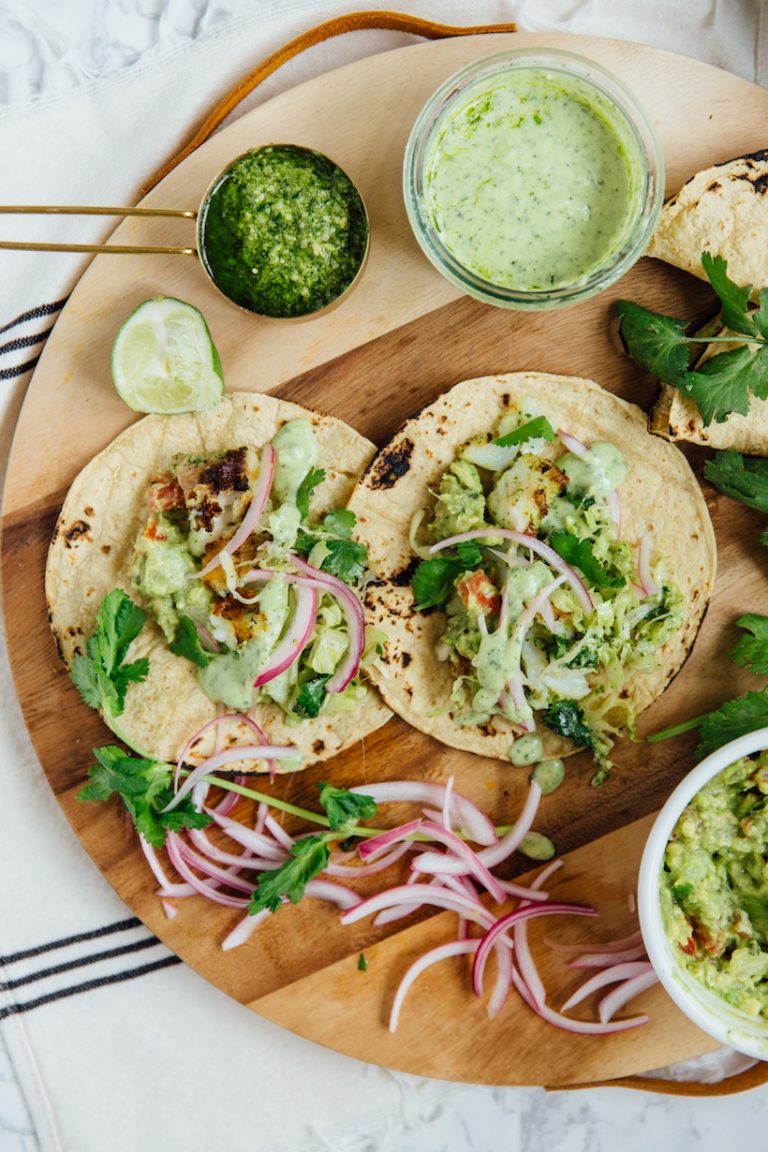 What makes it party-ready: Chimichurri is impossible to turn down and pairs best with fish tacos. The bright flavors make for a party all on their own! Your halibut gets tossed in the chimichurri then set out on the grill to cook. After that, all that's left is to assemble and… devour. Don't hold back.
Make it a feast: Chips and salsa, maybe some Mexican street corn, and good margaritas. Done.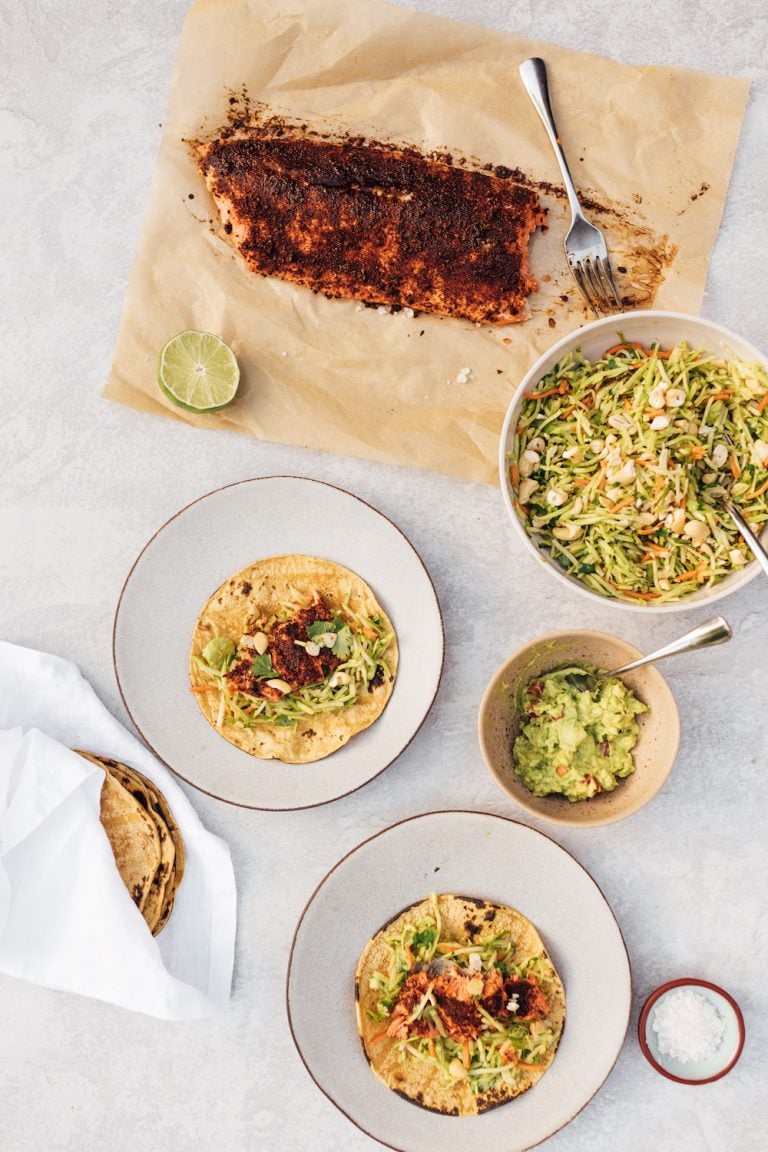 What makes it party-ready: We've served salmon just about every way we know how. But when we thought to turn our favorite fish into a taco, we knew a standout recipe had been born. These tacos combine crunch with fresh flavor and smoked chili goodness. You'll have these on repeat all summer long.
Make it a feast: Because we have slaw, protein, and carbs in the form of tasty corn tortillas, this is one of those special recipes you can serve up all on its own. It might seem a little odd, but I love mixing up one of Camille's Salty Dog cocktails alongside my tacos. Yes, it's vodka, but the grapefruit is the perfect bright and citrusy flavor to combine with the smoky fish.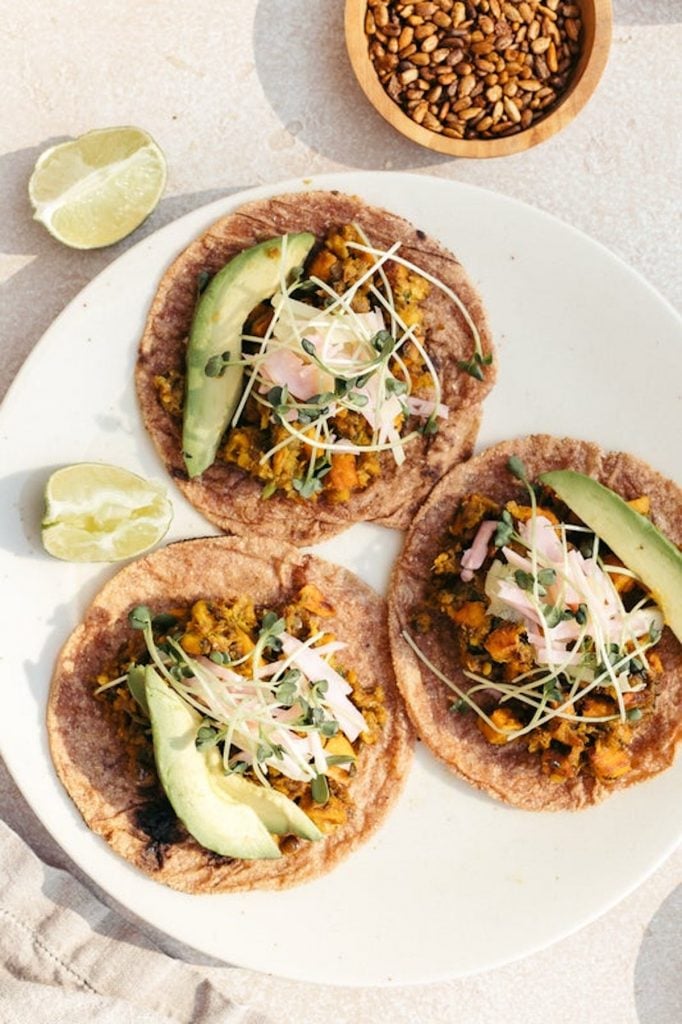 What makes it party-ready: Vegan… chorizo? Yes, it is possible—and totally delish. Chickpeas and lentils take on the flavor of one of our favorite cured meats thanks to a hefty half-cup of homemade chorizo oil. And for the kicker: the tortillas are entirely gluten-free thanks to the use of cassava flour. Everyone will get to partake in the deliciousness.
Make it a feast: This grapefruit and avocado salad mimics the tacos' light and bright flavors to perfection.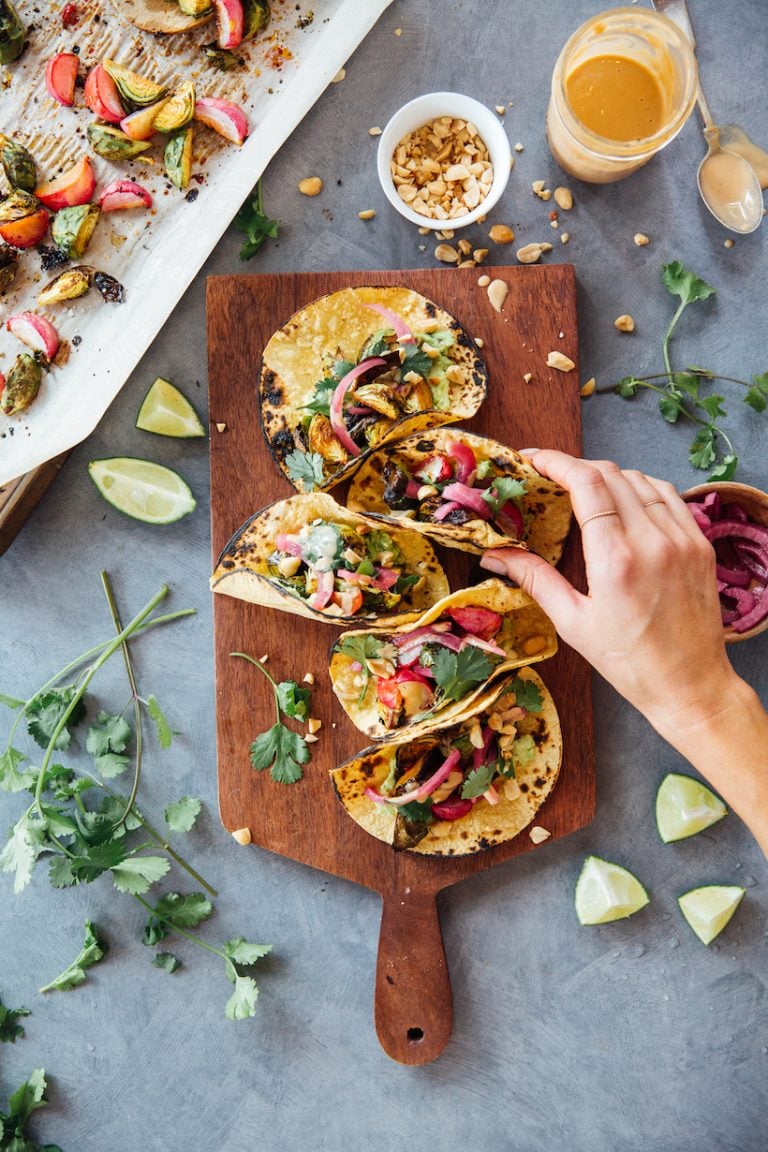 What makes it party-ready: PSA: you can have your Brussels sprouts—and eat them in taco form, too. Because we'll never stop loving on the cute little cabbages, we thought we'd season them up and throw them into our favorite dinner. The spicy peanut sauce seals the deal, covering the sprouts in plenty of sweet heat. I'll take three, please.
Make it a feast: Chips, margaritas, and a spicy corn salad.
Chicken Recipes for a Crowd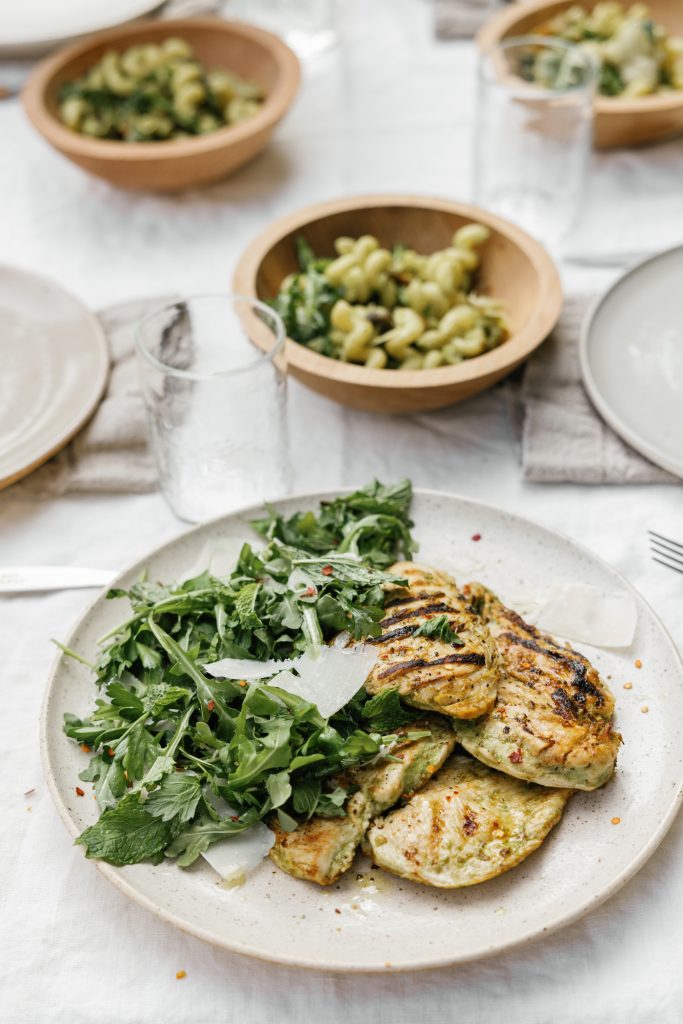 What makes it party-ready: Yogurt-marinated chicken is a party-pleasing power move. Why? Because you can marinate the chicken in advance (scratch that: you should marinate the chicken in advance, letting it soak up all that delicious flavor). Once you've let the meat rest for eight hours or overnight, simply set up your grill, season your chicken, and grill it to charred perfection.
Make it a feast: Because Camille developed this recipe with entertaining in mind, the side dish is already prepped alongside your chicken. Top your chicken with plenty of arugula, shave on the parmesan, add your sliced shallots, and go for an extra drizzle of olive oil. Done.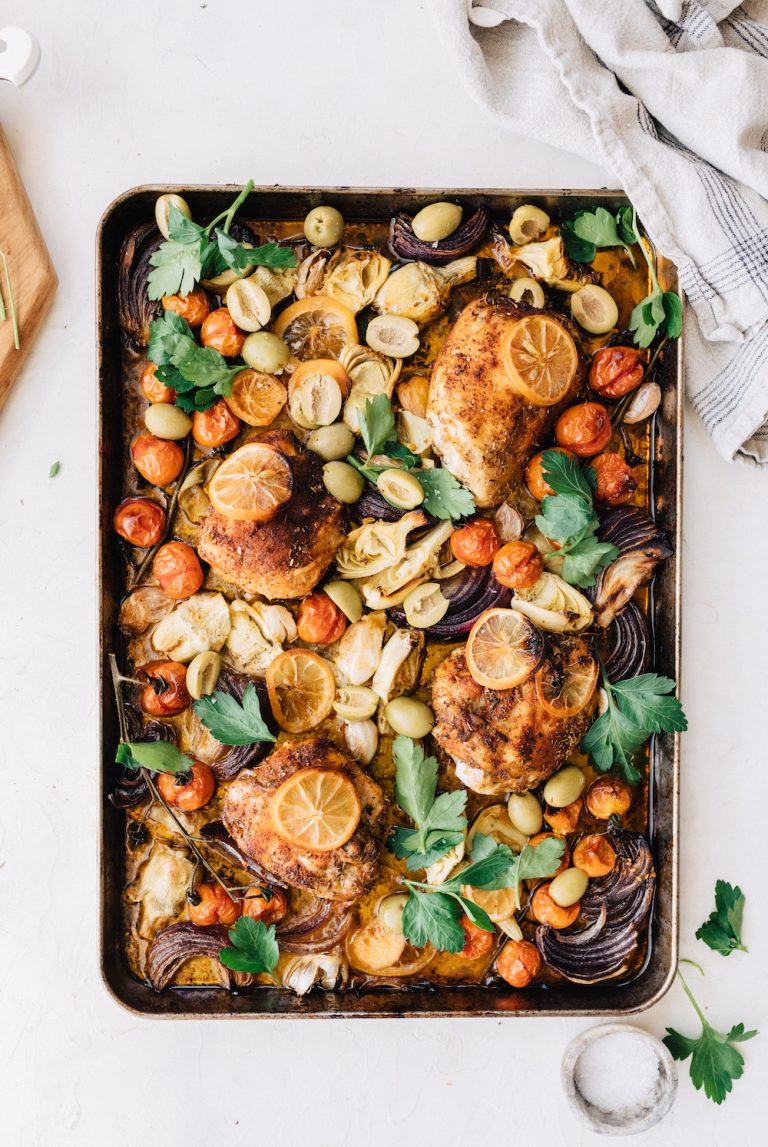 What makes it party-ready: The simplest, crowd-pleasing summer dishes are made on a sheet pan and cooked to perfection in the oven. Because hey, entertaining should be about lying low and connecting with your guests—while still serving up a party-ready dinner. I love that sheet pan dinners work with the entire meal in mind, combining the main dish with vegetables that bring flavor while also rounding out your plate.
Make it a feast: For a little light addition, toss your favorite greens with an easy vinaigrette. From there, all you need is a loaf of good bread to sop up all the chicken's delicious juice.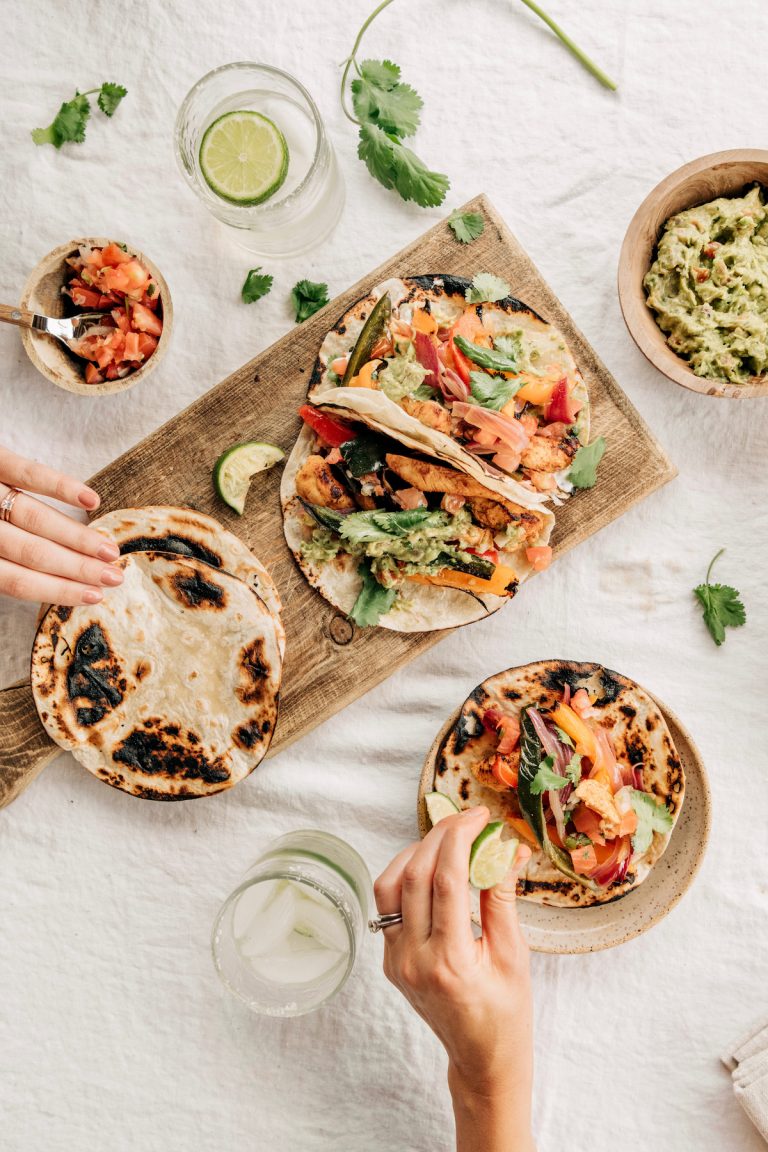 What makes it party-ready: Would you believe me if I told you these fajitas only called for five ingredients? I didn't think so. Just the good stuff here: chicken, olive oil, limes, taco seasonings, and mixed peppers of your choice.
Make it a feast: Top your fajitas with plenty of guac, pico, sour cream, and cilantro. And as Camille says, a margarita wouldn't be a bad idea.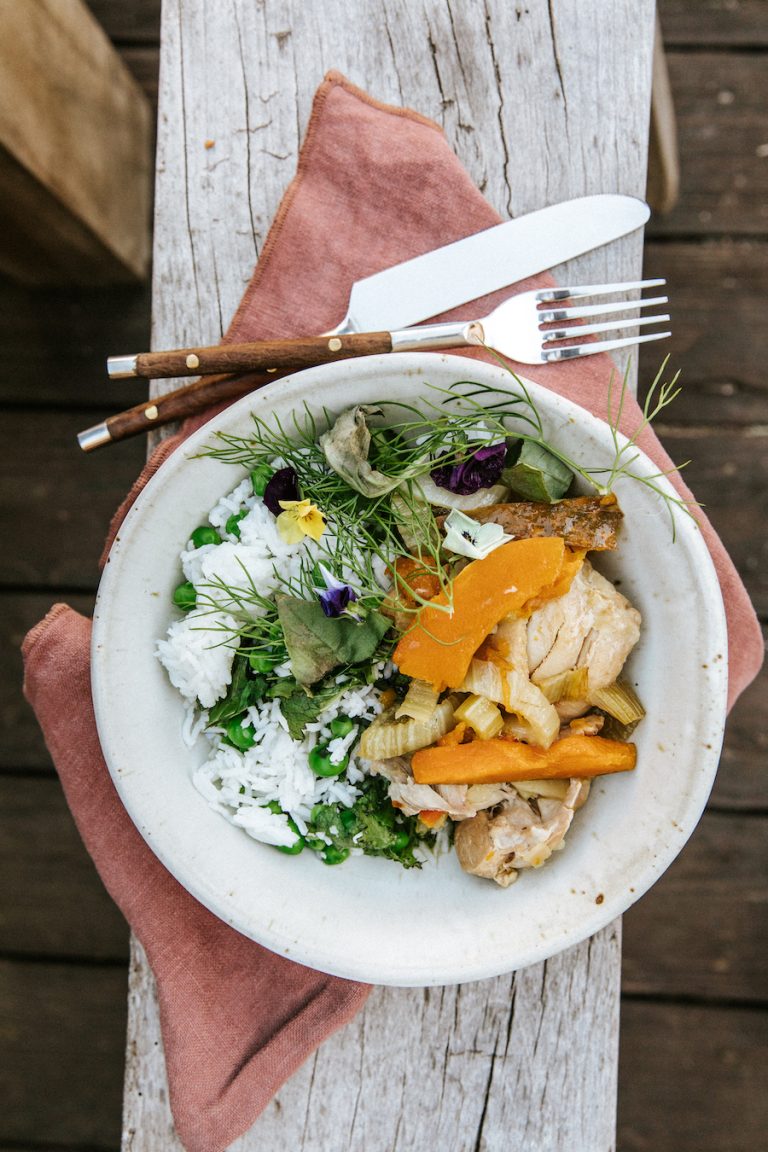 What makes it party-ready: Entertaining on the beach this summer? This stew is the perfect easy meal that'll keep you warm on breezier nights. It all cooks up in one pot and is simple served alongside some well-seasoned rice. Fennel, squash, and carrots get cooked alongside the chicken, so you don't even have to worry about a salad. I love topping bowls with plenty of herbs for flavor and to seal in this dish's gorgeous color.
Make it a feast: All you have to worry about with this stew is packing some good bread in your beach bag. A crusty country loaf is perfect for sopping up all of this stew's gorgeous flavor. And because it's recommended to pour a cup of white wine into the pot as well, be sure to use a bottle you wouldn't mind drinking with this stew.
Fish Recipes for a Crowd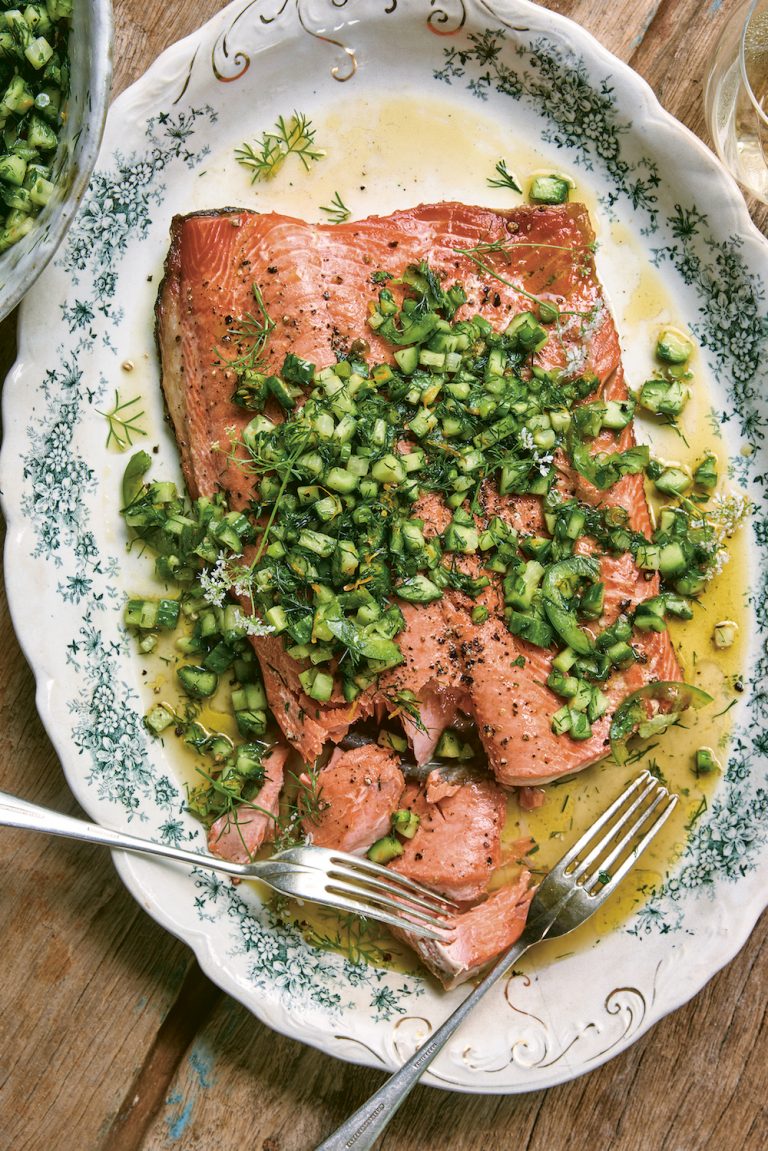 What makes it party-ready: Nine times out of ten, if you ask what we're cooking for a summer gathering, there will always be salmon on the grill. It's easy to perfect and can be varied in countless ways. I love the summery vibe of this spicy, citrus salsa. And with a big fillet, you'll have no problem feeding everyone.
Make it a feast: These crispy salt and vinegar potatoes were made to be served with salmon. (And everything else for that matter.)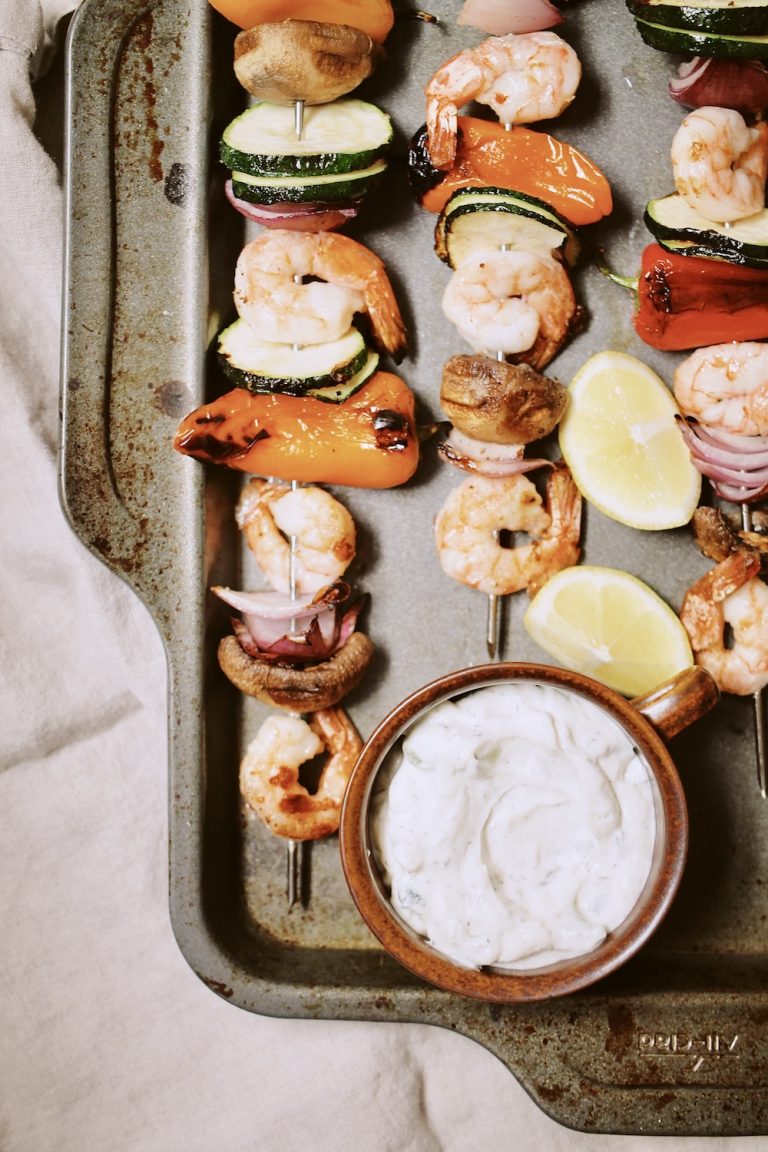 What makes it party-ready: Shrimp skewers and I go way back. They were always a family favorite for gatherings growing up and I've carried them into my early adulthood. Skewers are so easy to assemble and are a great task to give guests if they're looking to help. Bonus: They require literal minutes on the grill and bring plenty of summery color to the table.
Make it a feast: I love going the classic route and serving a potato salad with these skewers. This elevated spin with smoked chili aioli will impress any and all tastebuds. And I love this herb-packed variation that features the creamiest green goddess-esque dressing.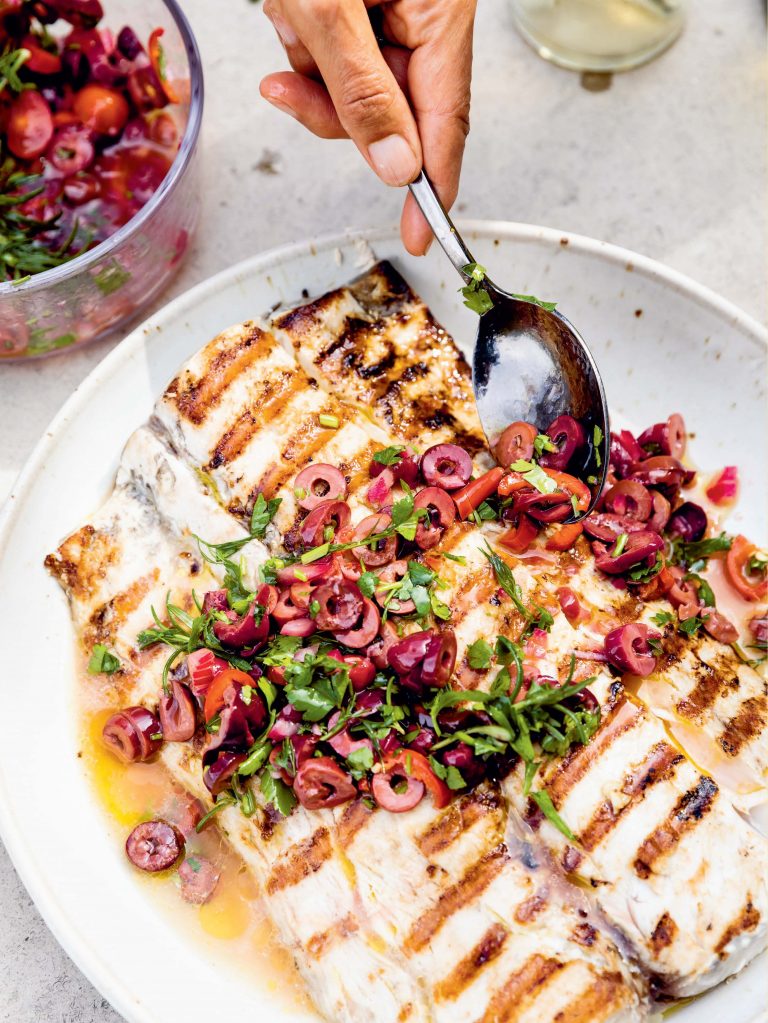 What makes it party-ready: Mahi Mahi may not be your run-of-the-mill party fish, but this recipe is your sign to start serving it up. Grilling is almost always the easy route to take and it's a great way to achieve that coveted charred flavor with your meat. Pair that with a briny and acidic black olive vinaigrette and a citrus dressing so good, it has "seriously" in the name, and you have a summer meal to remember.
Make it a feast: I love rice and orzo with Mahi Mahi, and for the gluten-free (and even the grain-eating) crowd, this cauliflower tabbouleh delights.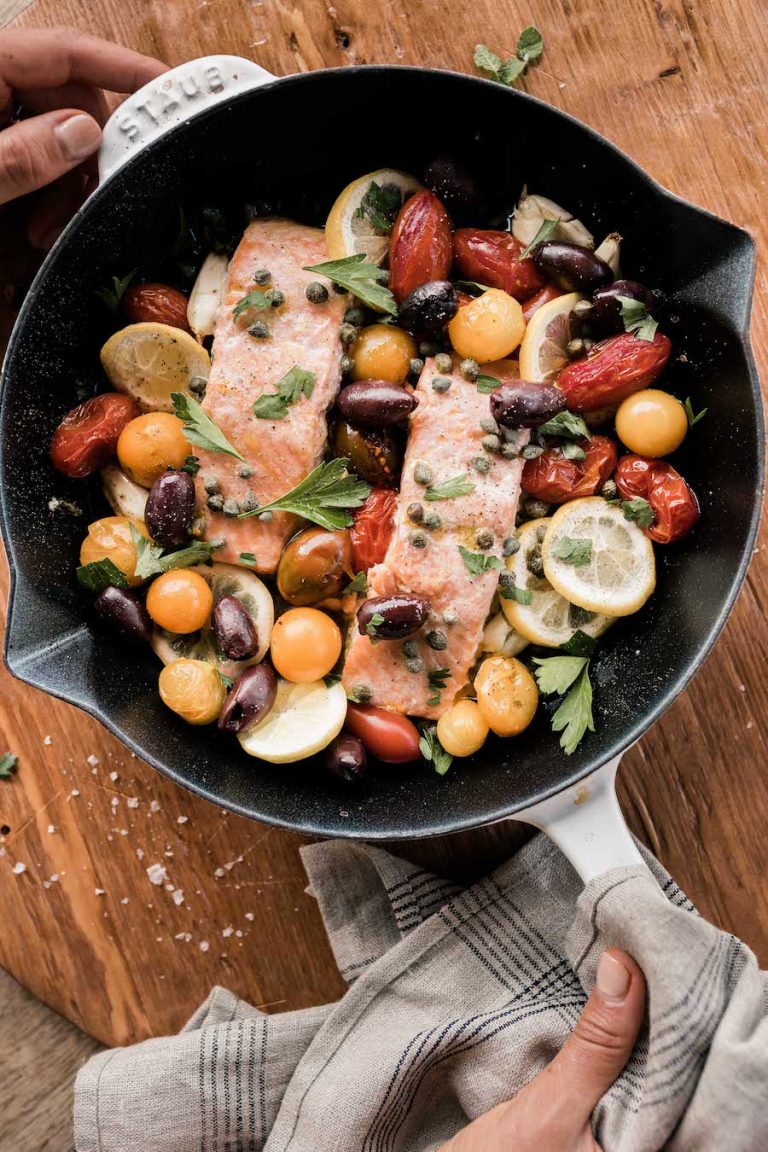 What makes it party-ready: As I said, we're always down for a party that includes salmon. This baked version makes the most of your oven, cooking away while you get to attend to your guests and other dishes. Simply arrange the salmon in a cast-iron pan, scatter it with the remaining ingredients, and let it bake away. The result is a fish that flakes easily and is unbelievably juicy.
Make it a feast: For a weeknight meal, I love to serve this over a simple bed of quinoa or rice. To step things up for a party, try this warm spinach-artichoke salad with quinoa "crispies." Prepare to be amazed.
Vegetarian Recipes for a Crowd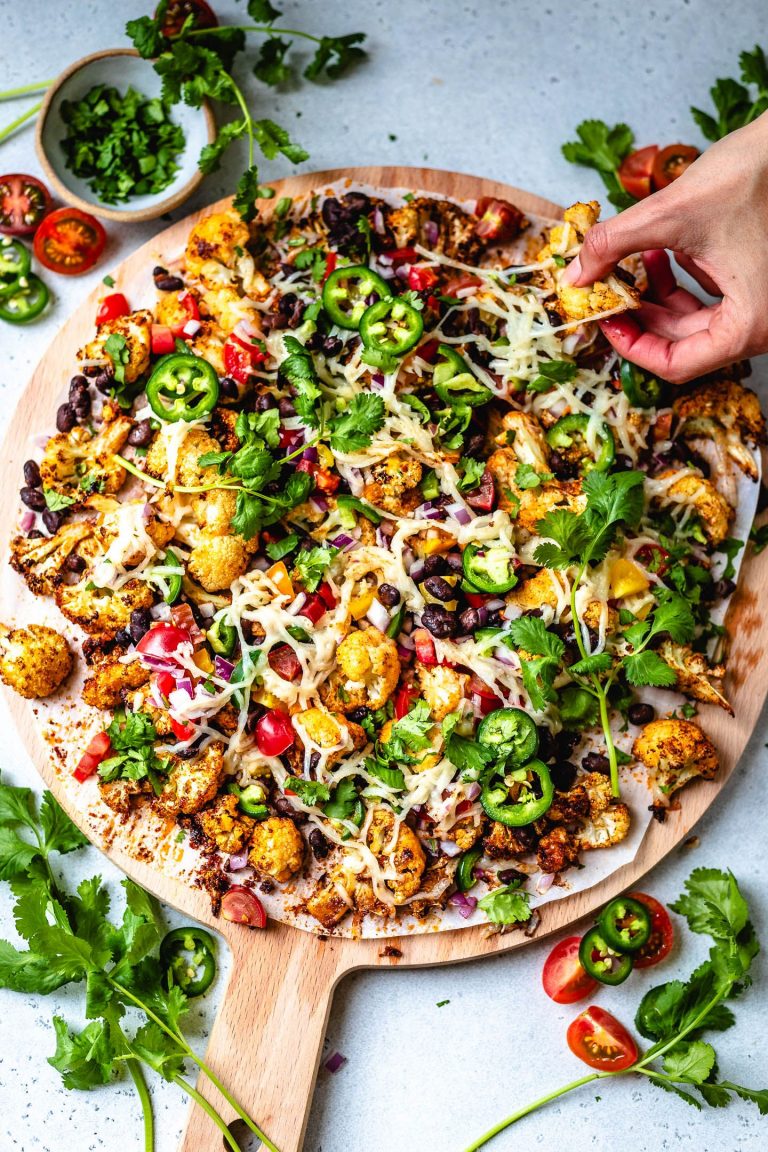 What makes it party-ready: Nachos are a go-to when it comes to summer snacking. I love that they make for a light meal that can complement plenty of other dishes. But this gluten-free spin is more than just an appetizer. It's a standout centerpiece that I'd be happy to see at any table. It's easy to prep and season the cauliflower and simply top with your go-to nacho accessories. Tomatoes, jalapeño slices, and plenty of cheese for me.
Make it a feast: As I said, these nachos would be a great pre-cursor or accompaniment to any of the tacos above.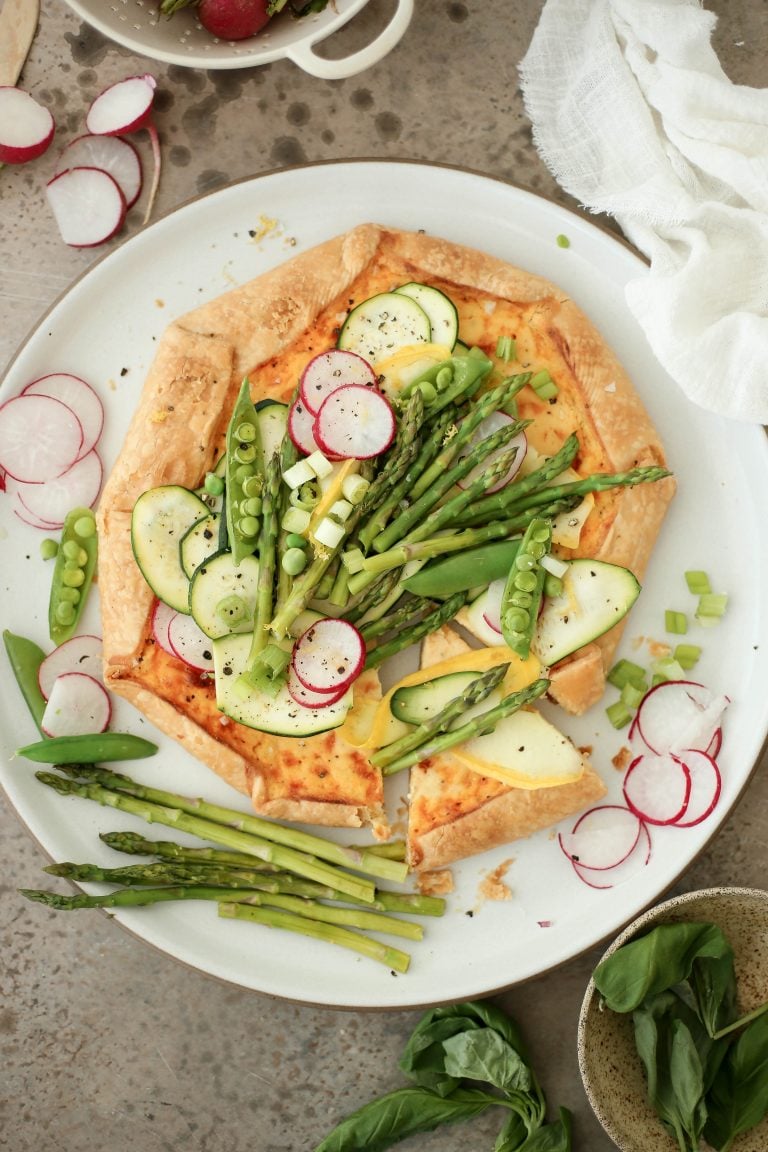 What makes it party-ready: Tarts are the perfect mix between pizza and quiche. I love that they're simple, light, and brunch-approved. And as such, they pair well with just about any late-morning dish (see below).
Make it a feast: For brunch, I love going with a serve-yourself-style meal. This yogurt and granola grazing board allows guests to take as much as they'd like (and they're always welcome up for seconds). And if you're really leaning into the sweet with your morning meal, nothing satisfies quite like cinnamon rolls.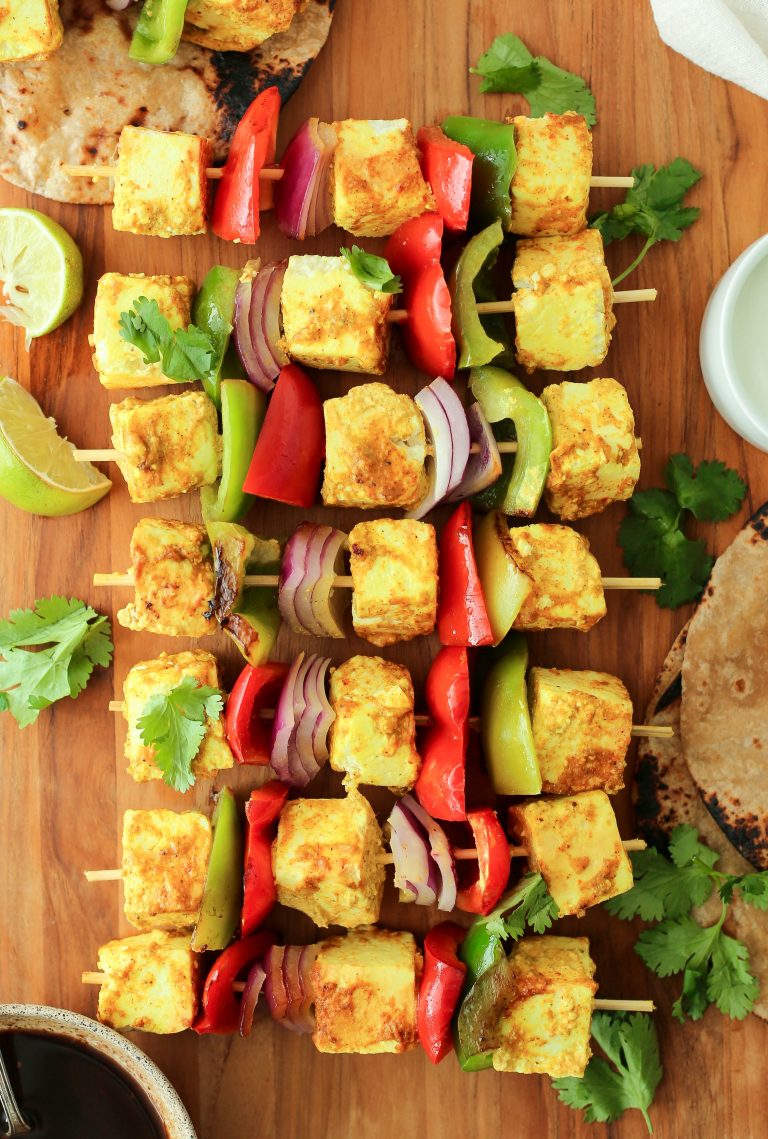 What makes it party-ready: Kebabs were made for pleasing any crowd. And while your usual skewers involve some combo of meat and veggies, these paneer tikka kebabs are a brilliant iteration on the form. For the uninitiated, paneer is a dense cheese that holds up well on the grill. Plus, it's the perfect base for strong, spicy flavors. And with a spice blend that'll impress every guest, it's the perfect standout dish.
Make it a feast: You have so many options here to send the Indian flavor home. Samosa chaat fries are a fun, flavor twist on chips or simple roasted potatoes. I also love the ghee and coriander used in this lentil salad.